Many modern ladies are opting to get a tattoo on their necks. When done correctly, this specific tattoo placement can be a miniature work of beauty, even though there are a few things to consider first. When you decide to get a tattoo, you spend a lot of time researching different tattoo designs and concepts to find one that speaks to and inspires you. You will have no trouble getting motivated if you use this complete guide. Here, we show you some of the most beautiful, cutting-edge, and strange designs that are sure to get your attention.
Ideas for the Most Unique and Stunning Women's Neck Tattoos
There is a wide variety of choices regarding the sizes, forms, designs, and colors of neck tattoos for women. That is one reason why we adore them! Even though the neck is a relatively small area compared to other regions of the body, you can still opt for more intricate designs and more delicate ink when you get it tattooed.
The upcoming designs will demonstrate that the imagination has no bounds whatsoever. Almost anything you can imagine can be immortalized as a tattoo on your neck. Continue reading to view some of the most beautiful neck tattoos for women.
1. Music notes neck tattoo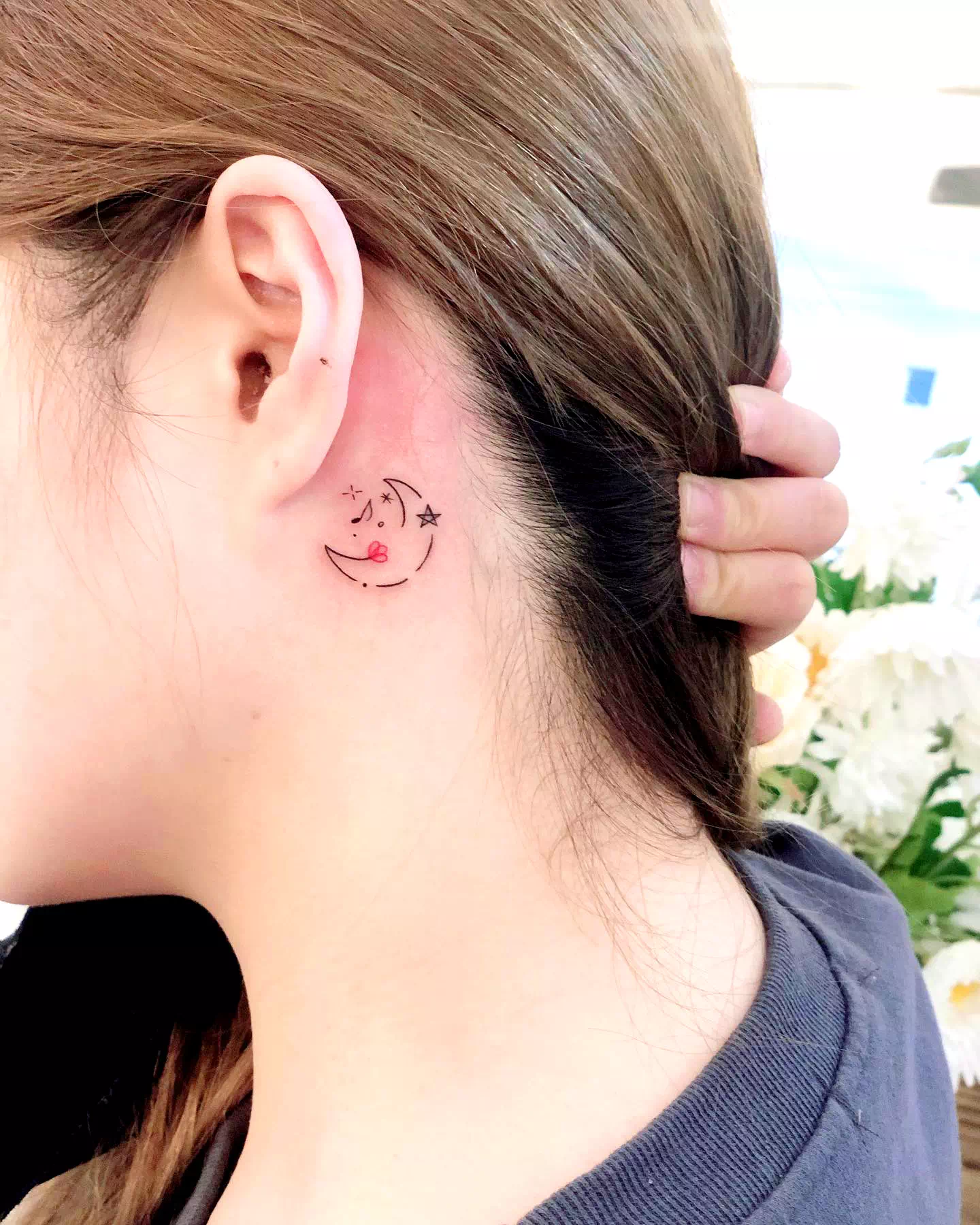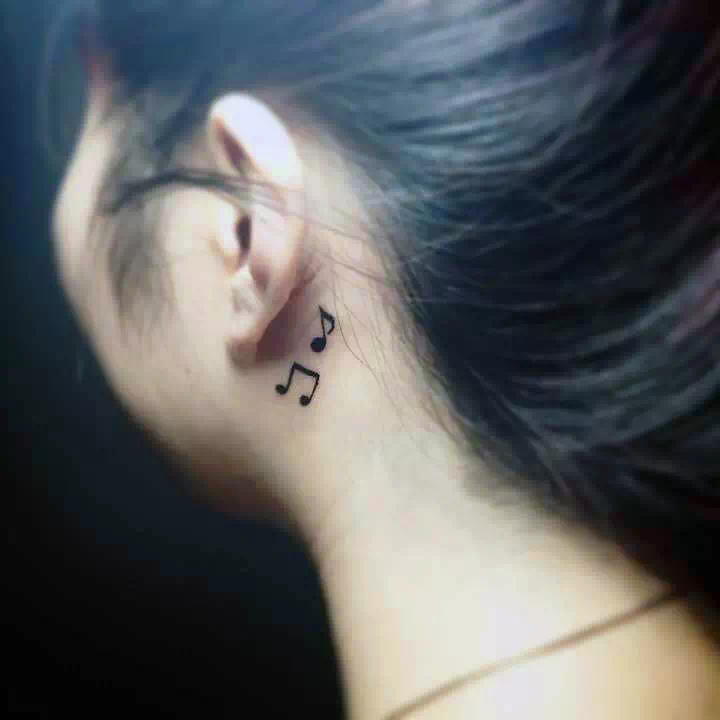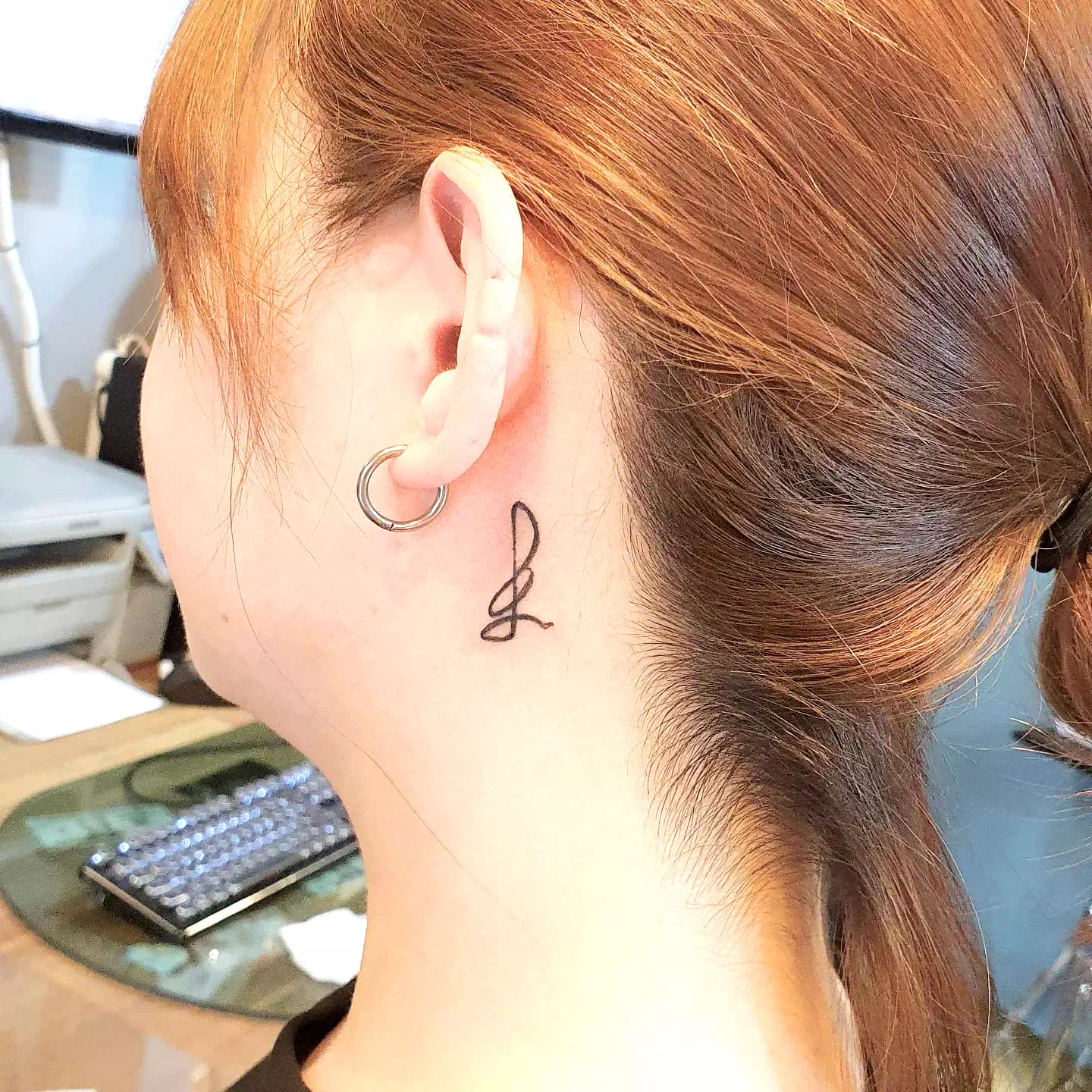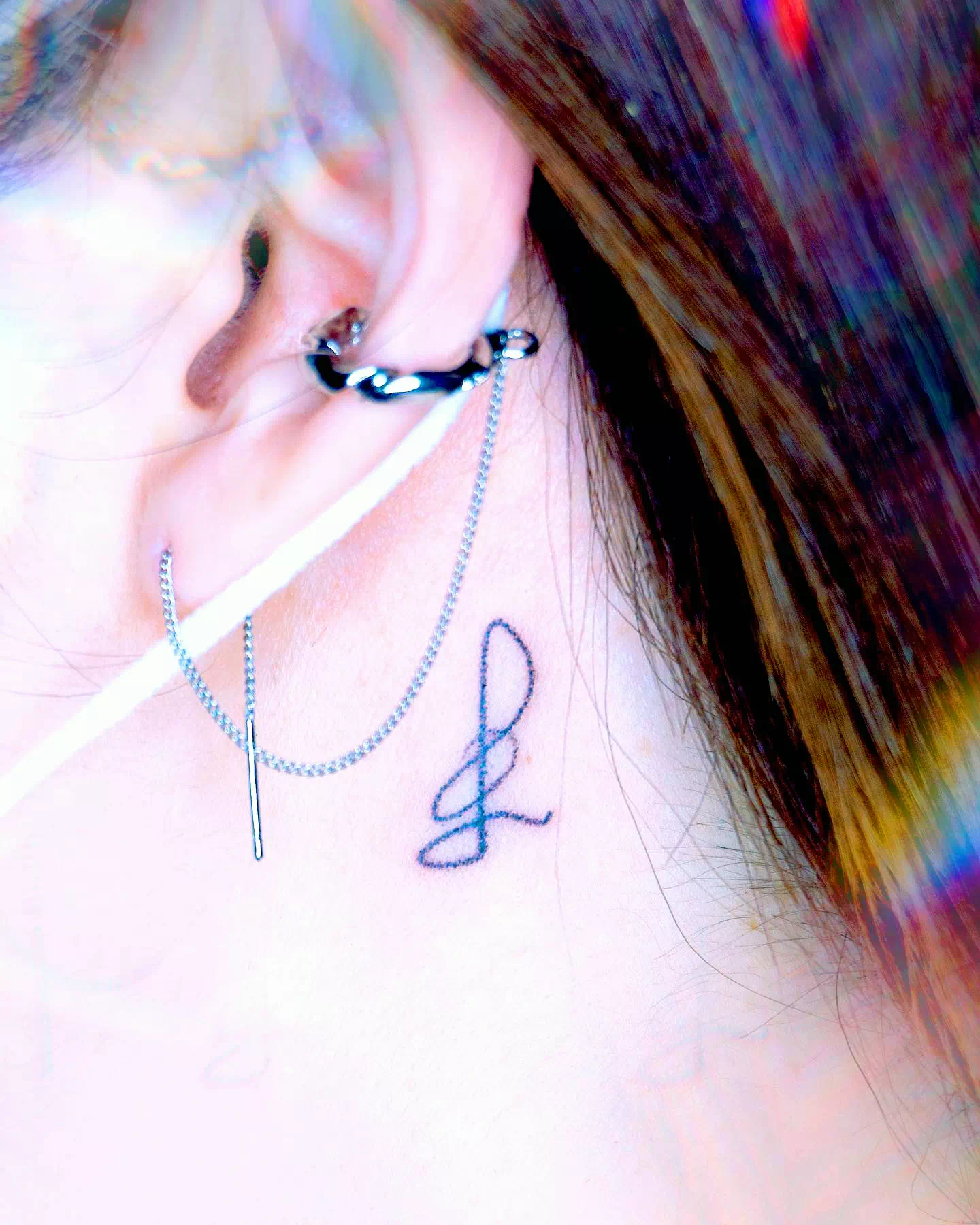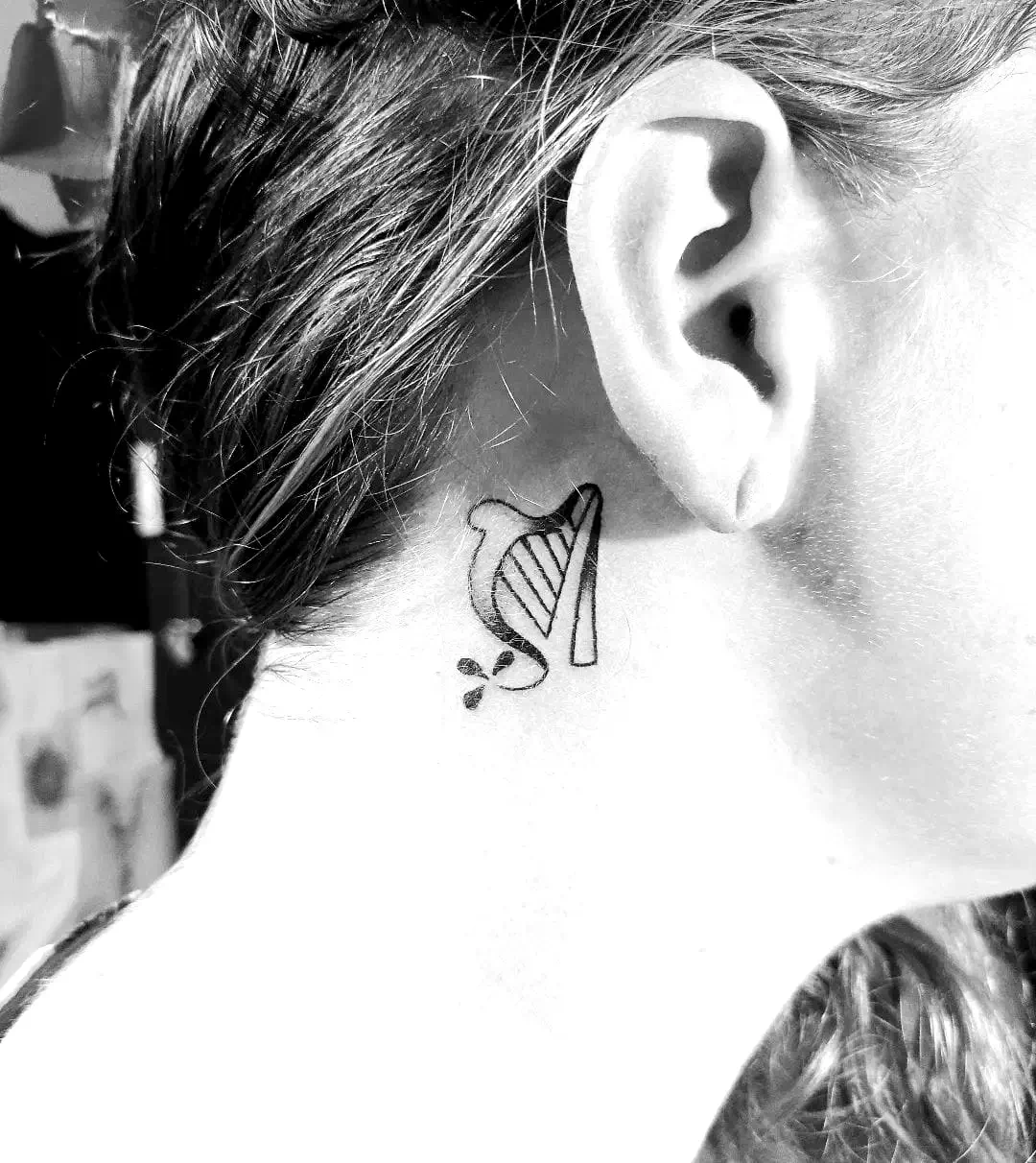 Everyone has a deep connection to music. Therefore, it should be no surprise that music notes are a favorite subject for tattoos among women. One of the most popular locations for music note tattoos is the neck, particularly the back of the neck. The side or the back of a woman's neck is the typical placement for a music note tattoo.
A tattoo of a music note represents the love and passion for music. These sweet notes also represent feelings of vitality and hope for a brighter future and their inherent sweetness. It is essential to point out that people experience a wide range of emotions in response to music. So, a music note tattoo could mean a lot of different things to different people.
The music note print on the neck is so subdued and delicate, it is undoubtedly one of its most endearing qualities. Despite its diminutive size, the significance of this tattoo cannot be overstated. You can't go wrong with music notes if you're looking for adorable neck tattoos for women. They never go out of style.
2. Star neck tattoo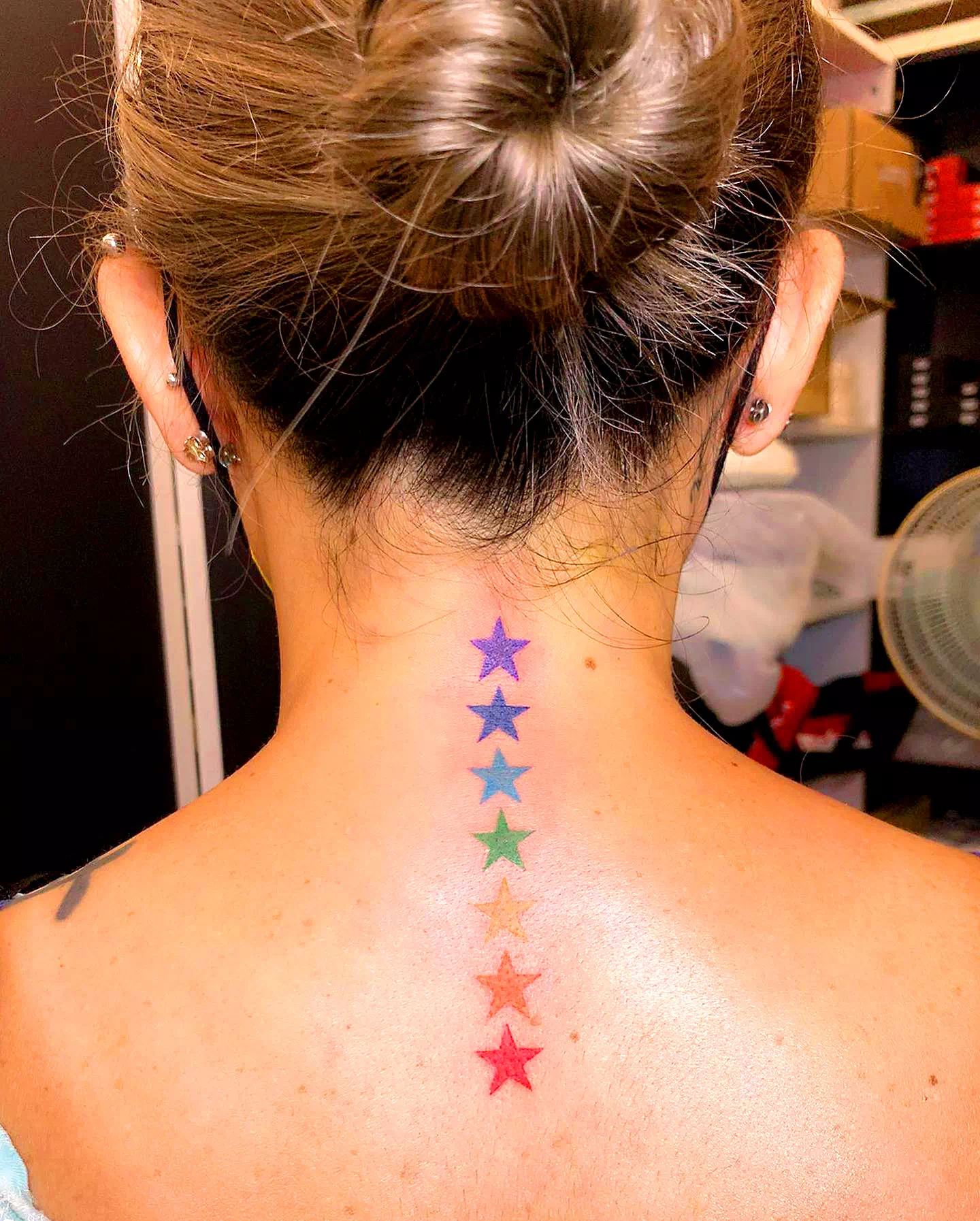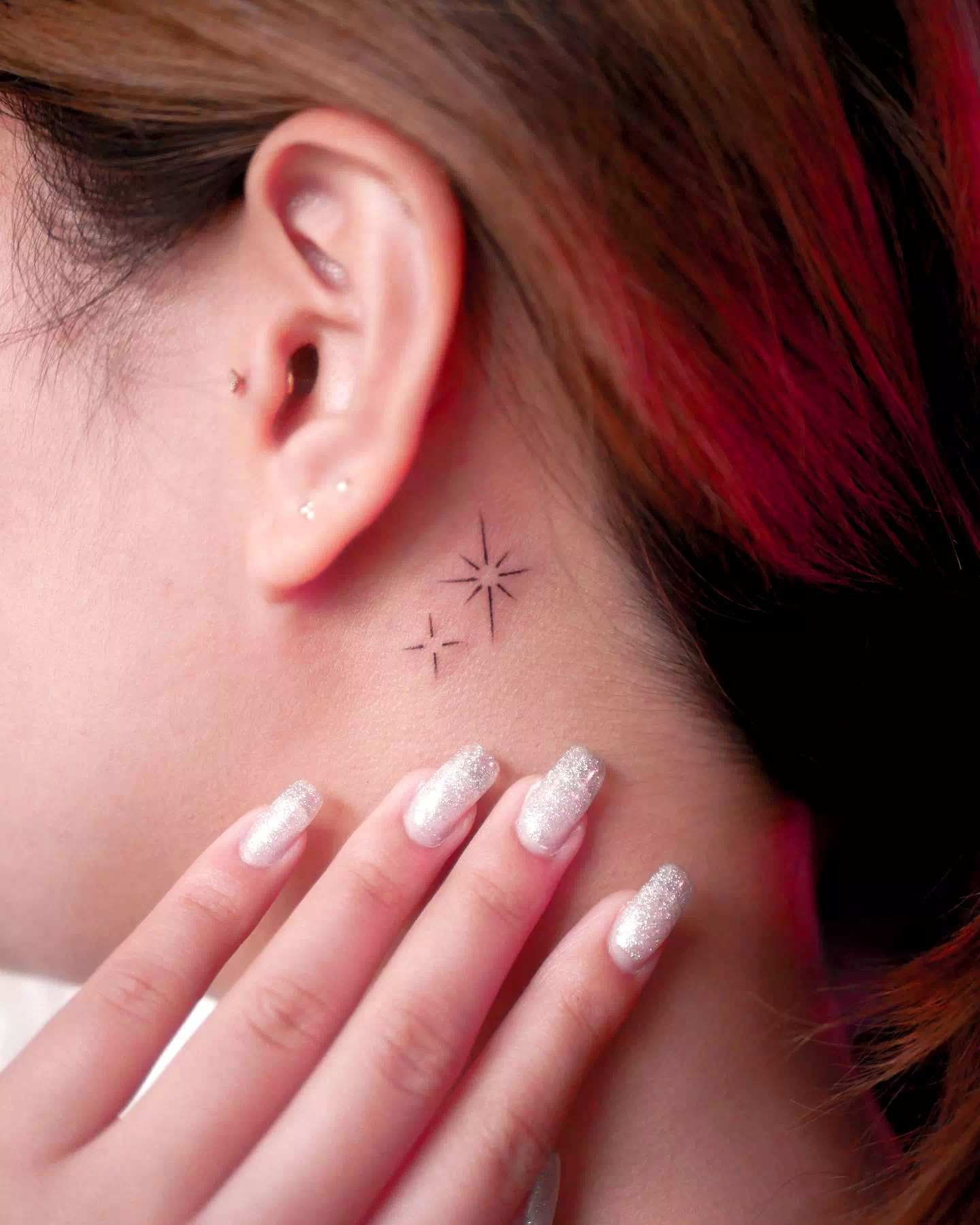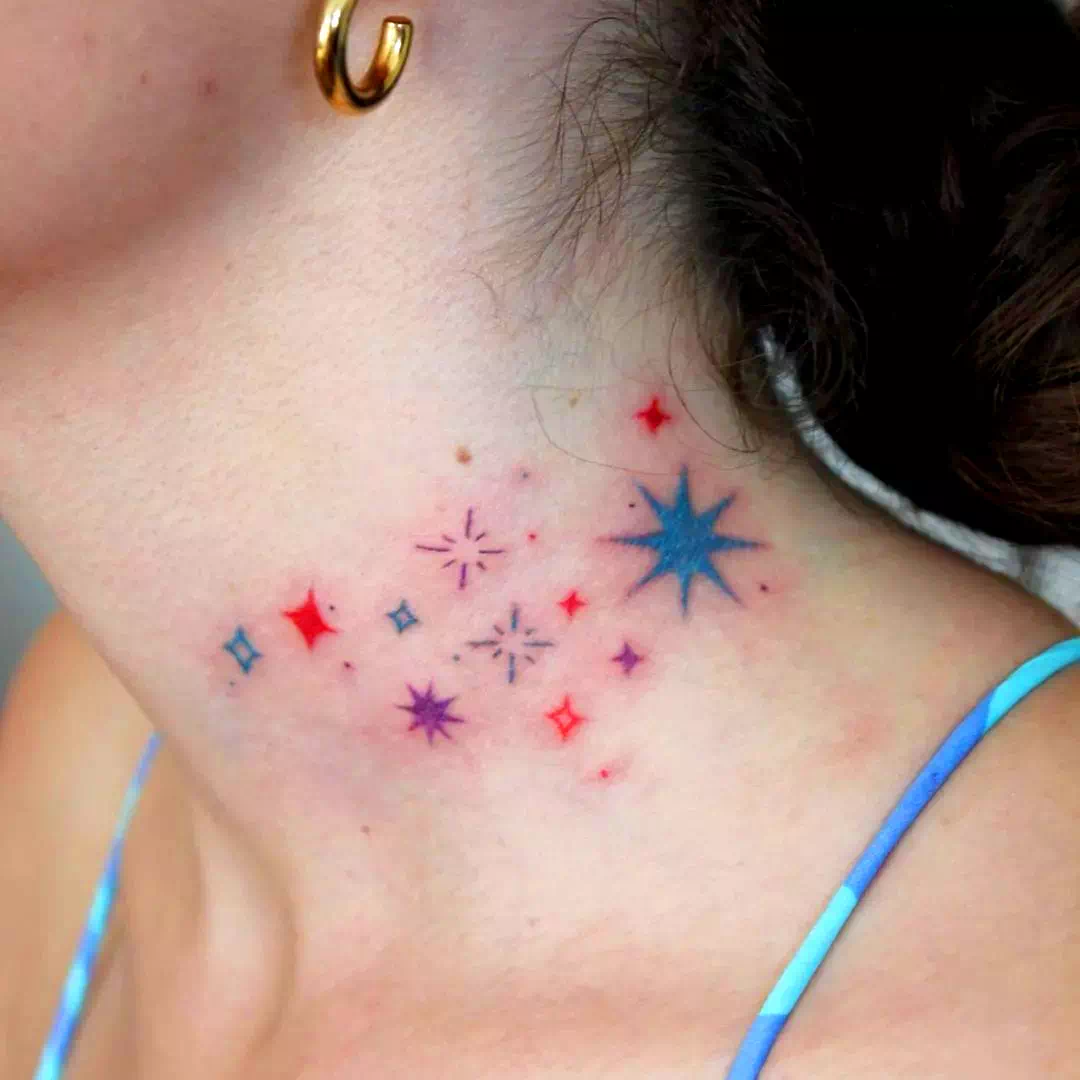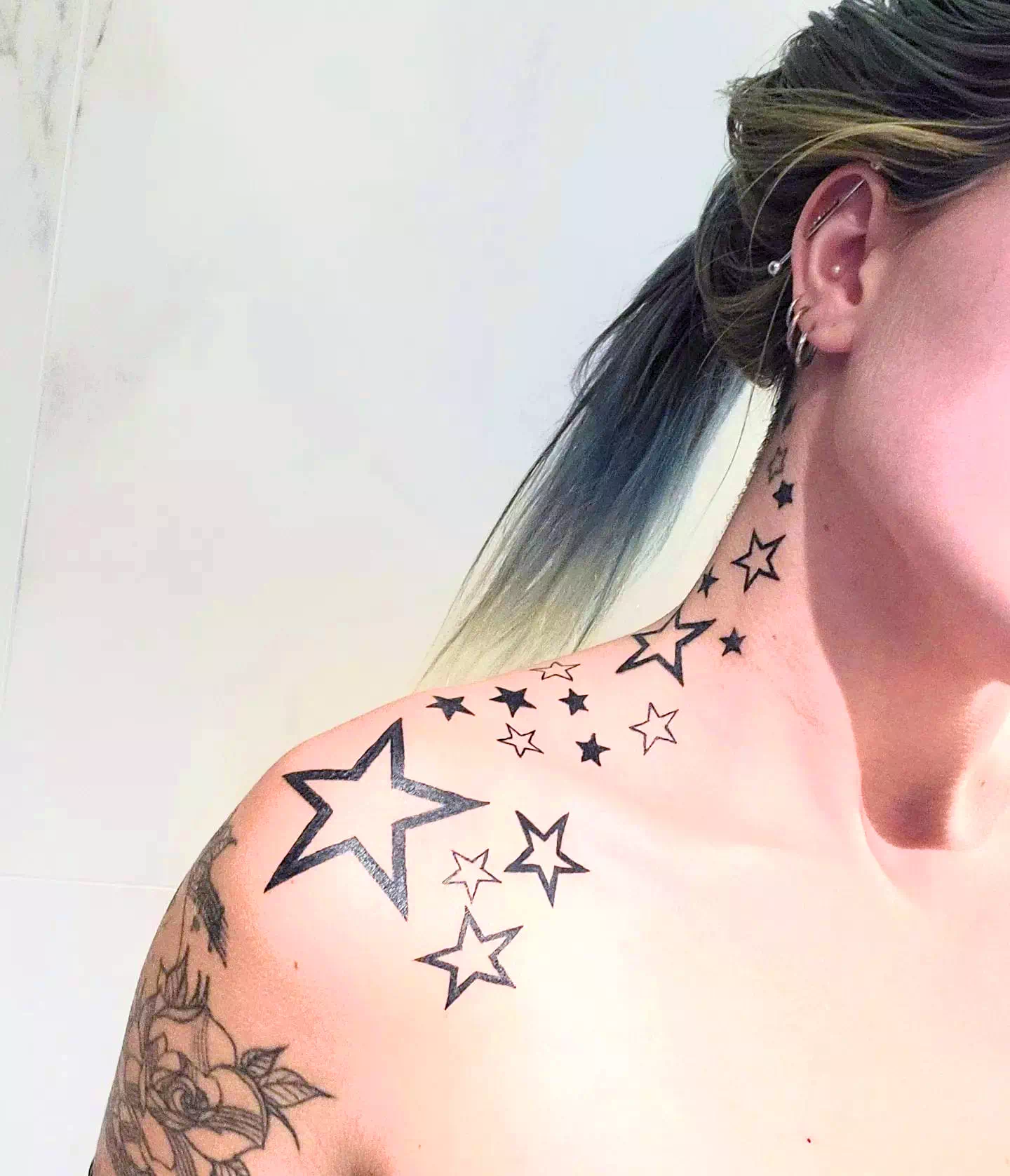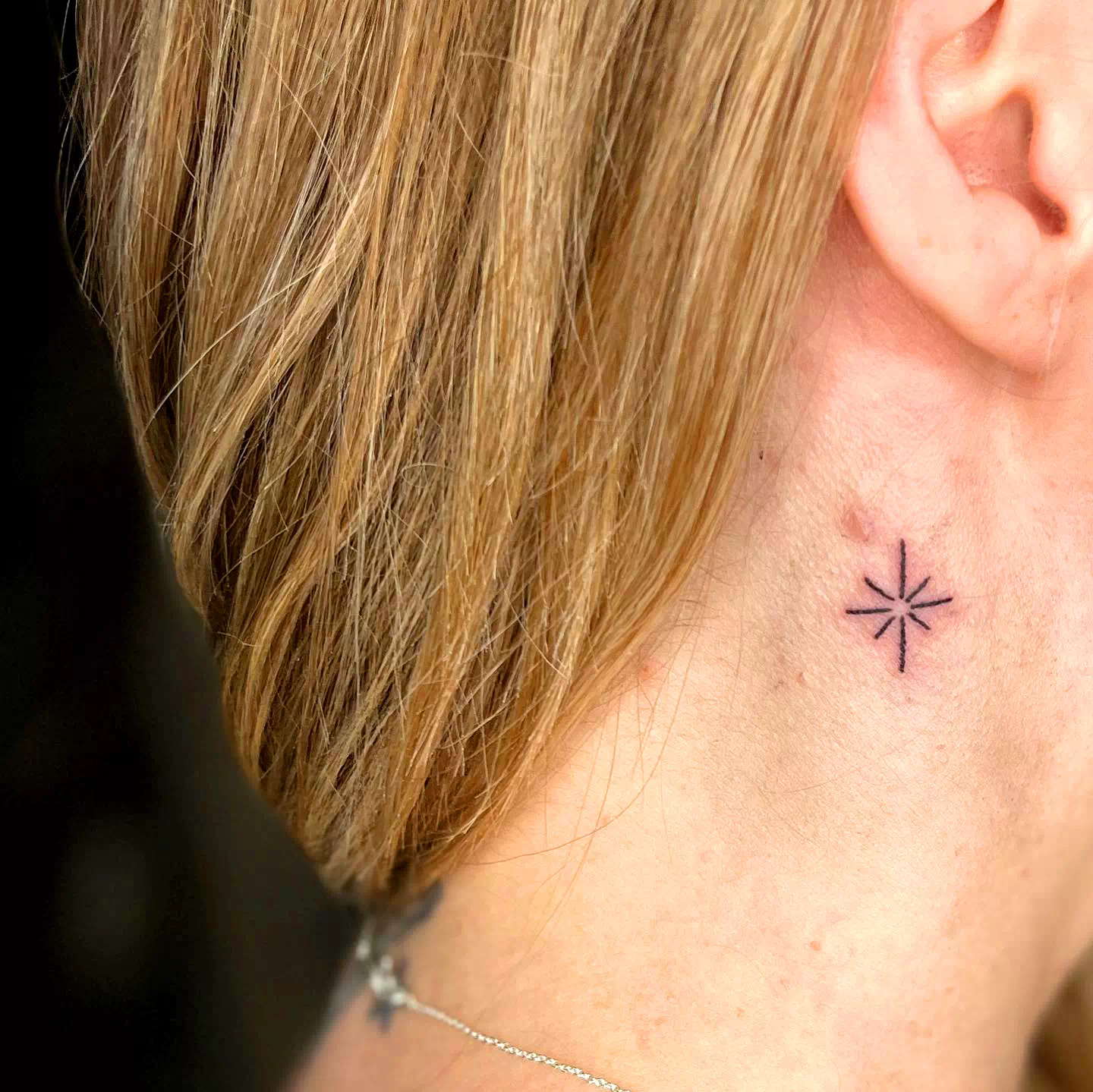 Stars are usually a fantastic choice for anyone searching for a modest neck tattoo that may be expanded into a larger design in the future if they so choose. Whether you want to have one star or more than one, you can be sure that they will exude sophistication and positivity.
A star tattoo symbolizes honor, optimism, and desire and represents success. People frequently acquire star tattoos to mean "finding their way home" in their lives. To put it another way, if you are looking for a sense of direction in your life or have already found it, a star can be the ideal symbol to depict your path.
The versatility of a star tattoo allows you to effortlessly hide it in various settings, whether with your hair or your clothing. They look lovely in any environment. The most common locations are the side of the neck and the back of the neck. However, you can also see the girls' rocking star tattoos on the front portion of their channels.
This region is beneficial in terms of the back of the neck since it enables you to conjure up an attractive mental image of stars extending down your spine. Naturally, the decision is up to you to make. Even when they are alone, celebrities look adorable and sophisticated.
3. Flower neck tattoo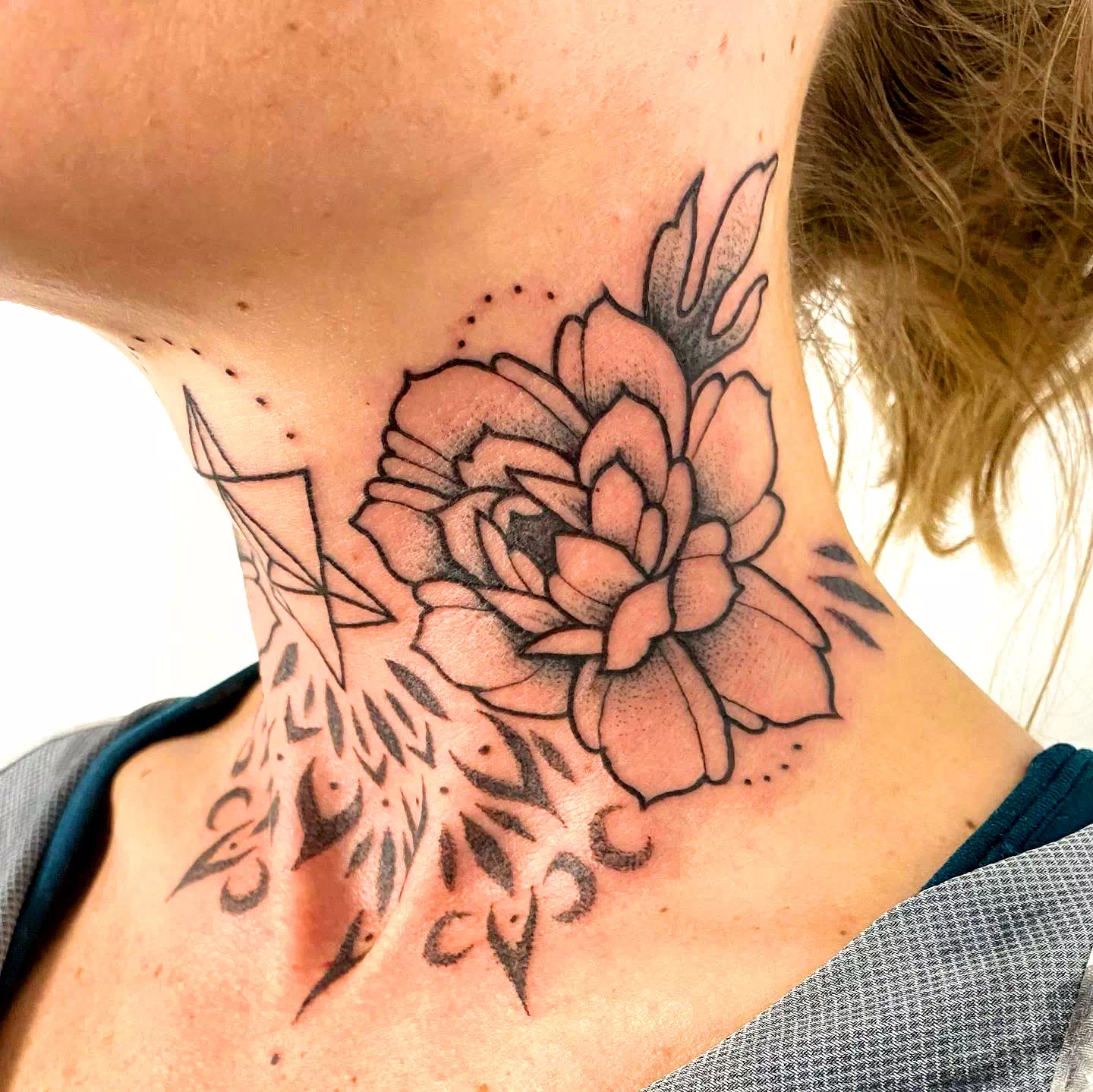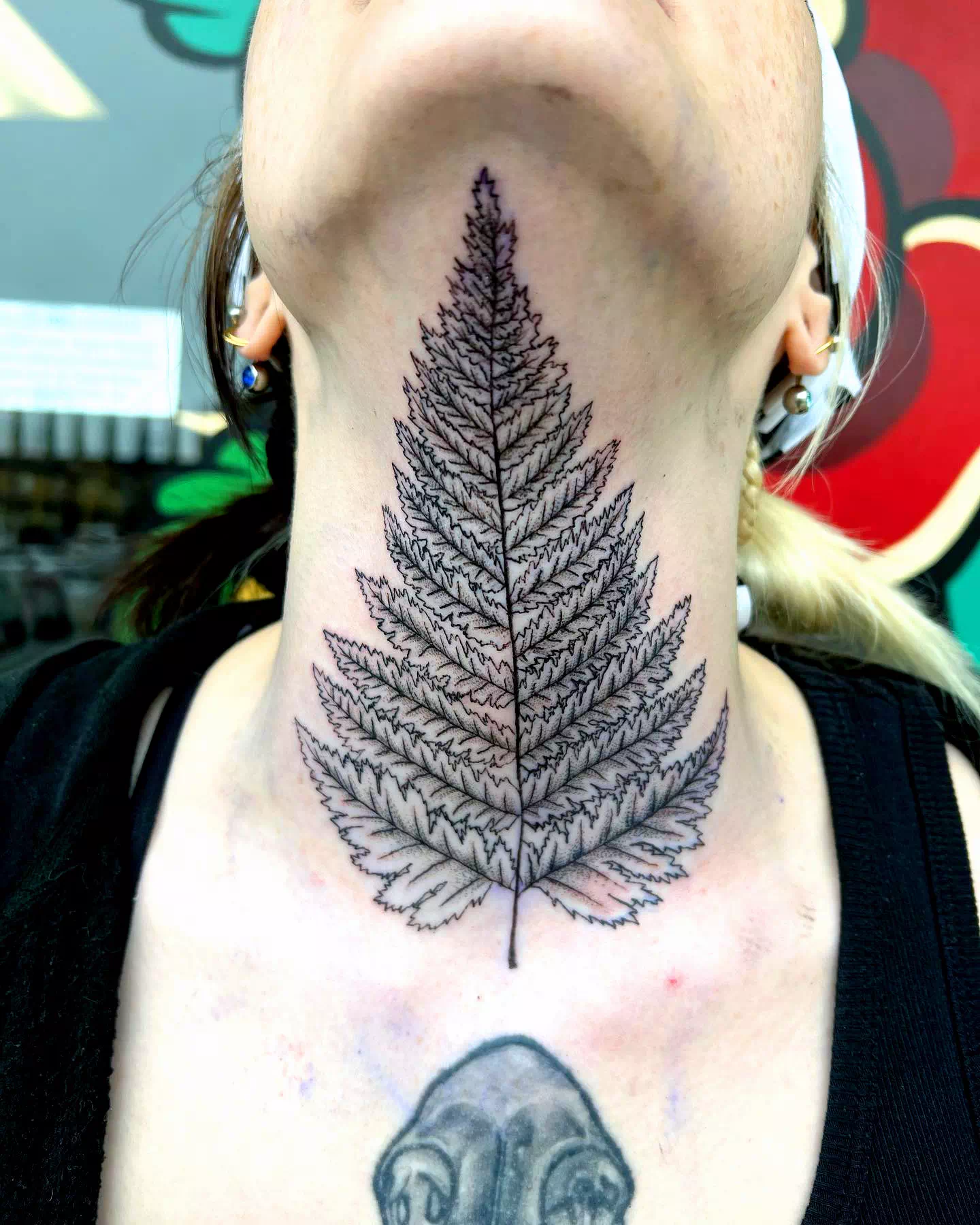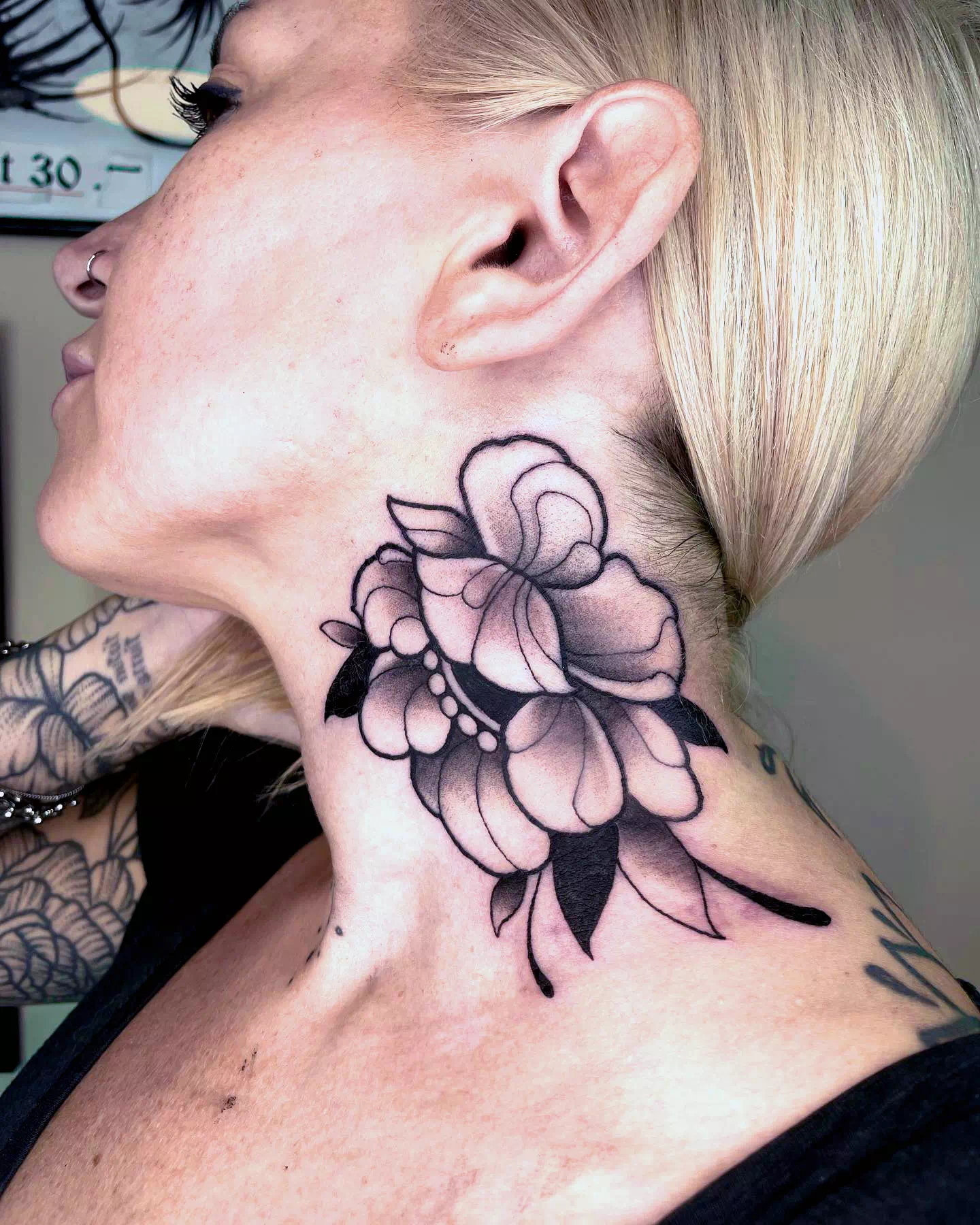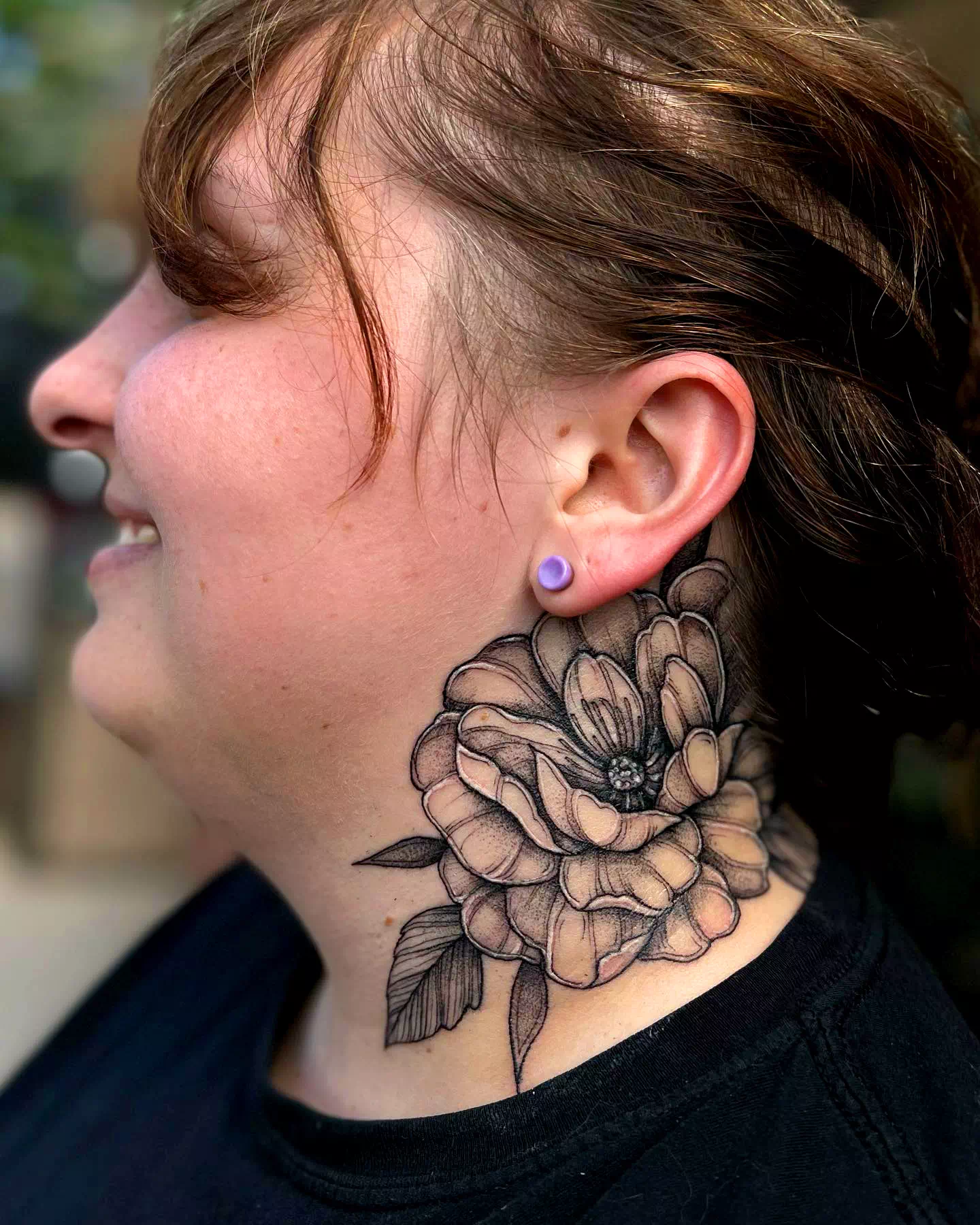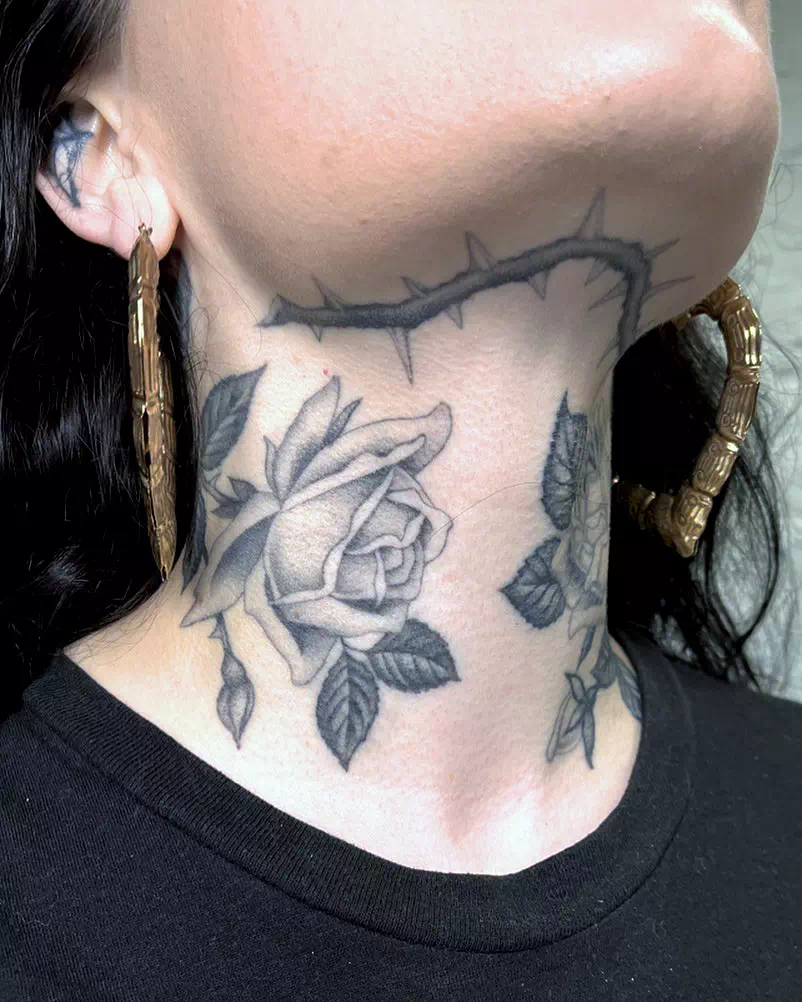 Flowers are an excellent subject for tattoos because virtually everyone has a favorite variety. In most cases, women choose to get a tattoo on the side of their neck or the back of their neck. These locations make it possible to achieve a beautiful design while still being simple to cover.
The significance of each individual blossom varies.
For instance, the rose can symbolize love, beauty, promise, fresh beginnings, or pay tribute to another individual. It is possible that lavender also represents elegance and luxury, in addition to its more commonly associated connotations of chastity, love, and devotion.
On the other hand, a tulip tattoo is symbolic of tenderness, optimism, honor, and respect. [As an example:][As an example:][Case The tattoo of a sunflower is said to symbolize undying love and passion.
TIP: Choose a flower whose meaning resonates with you the most and use it as your centerpiece. You can purchase a single bloom or a whole bunch of them.
4. Minimalism neck tattoo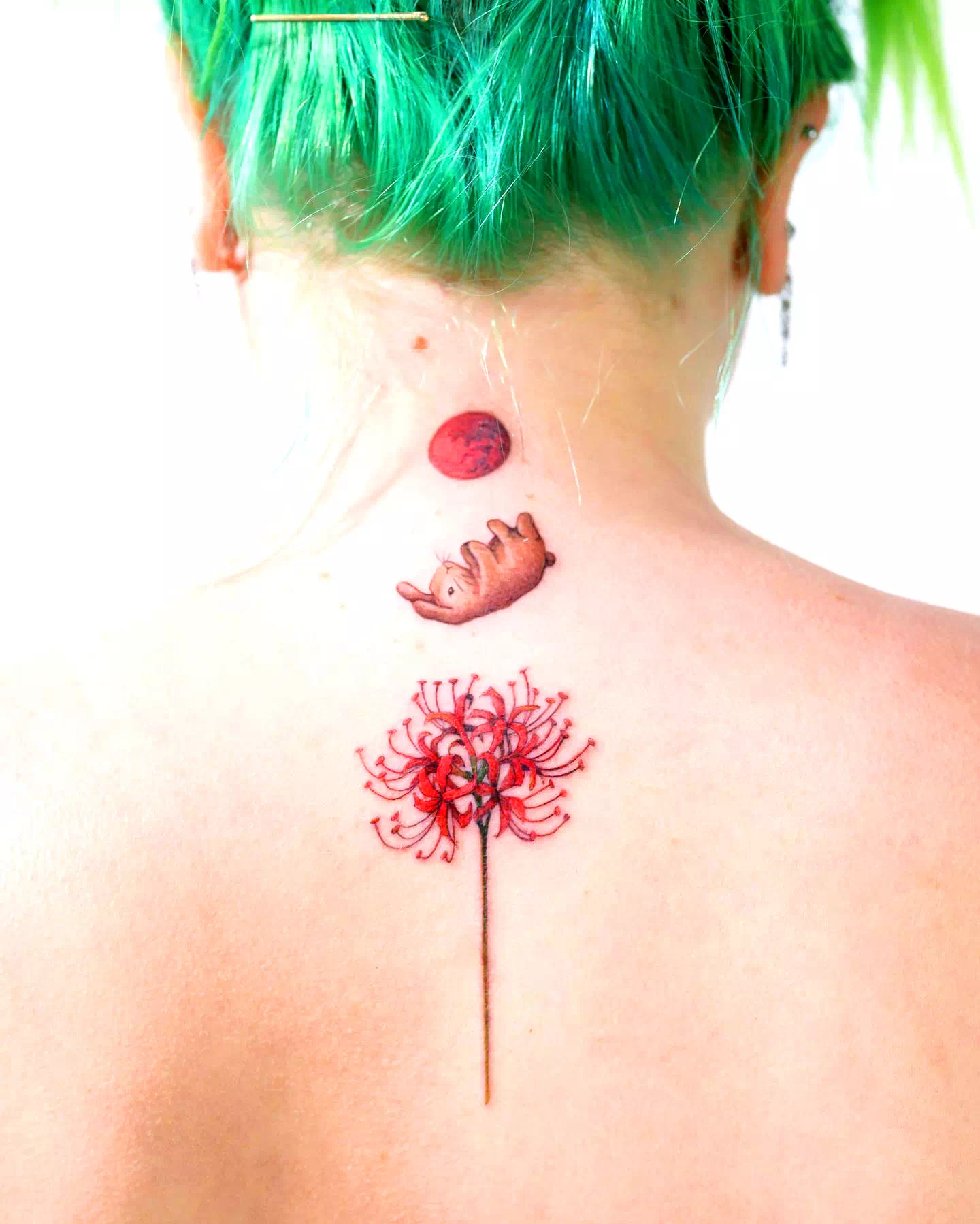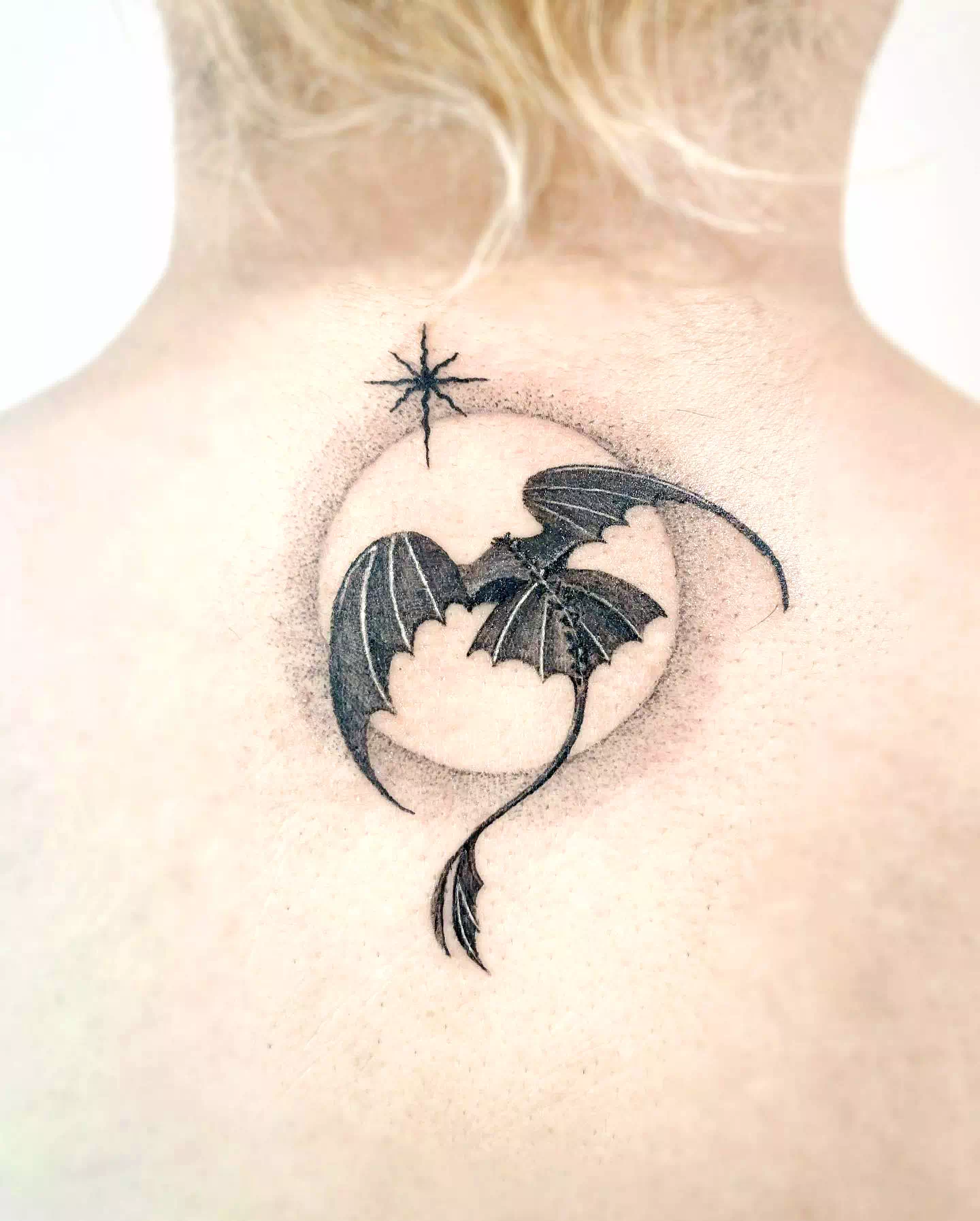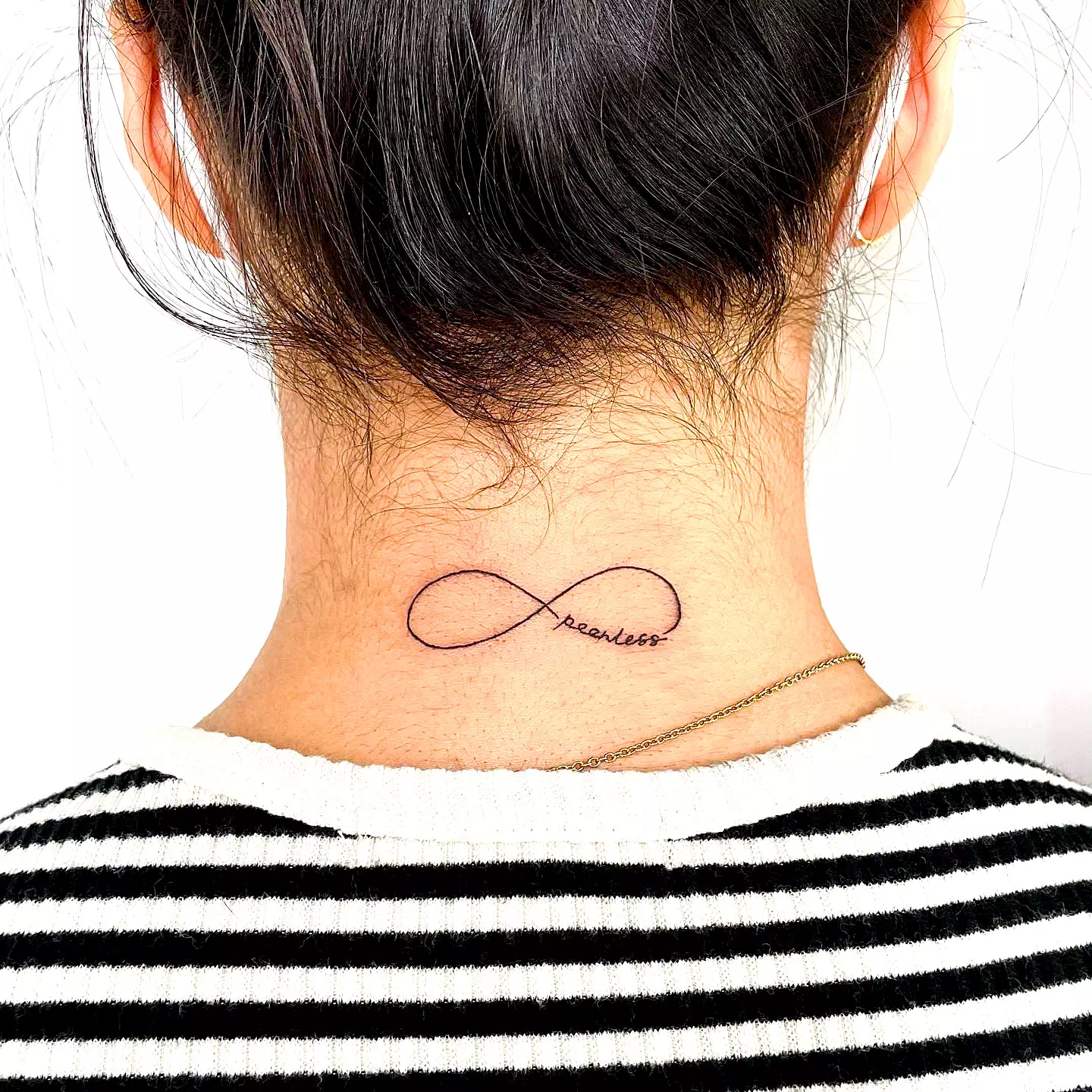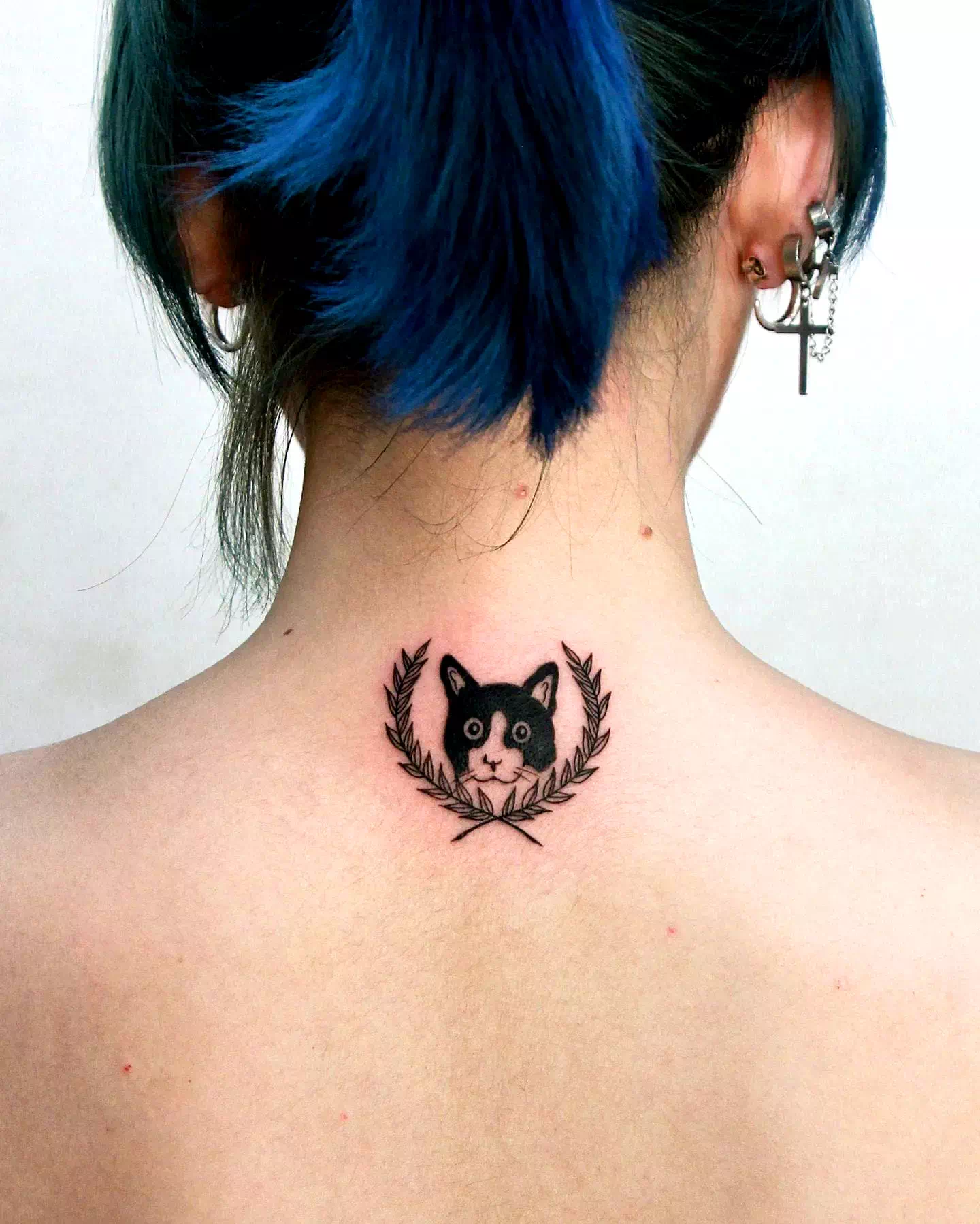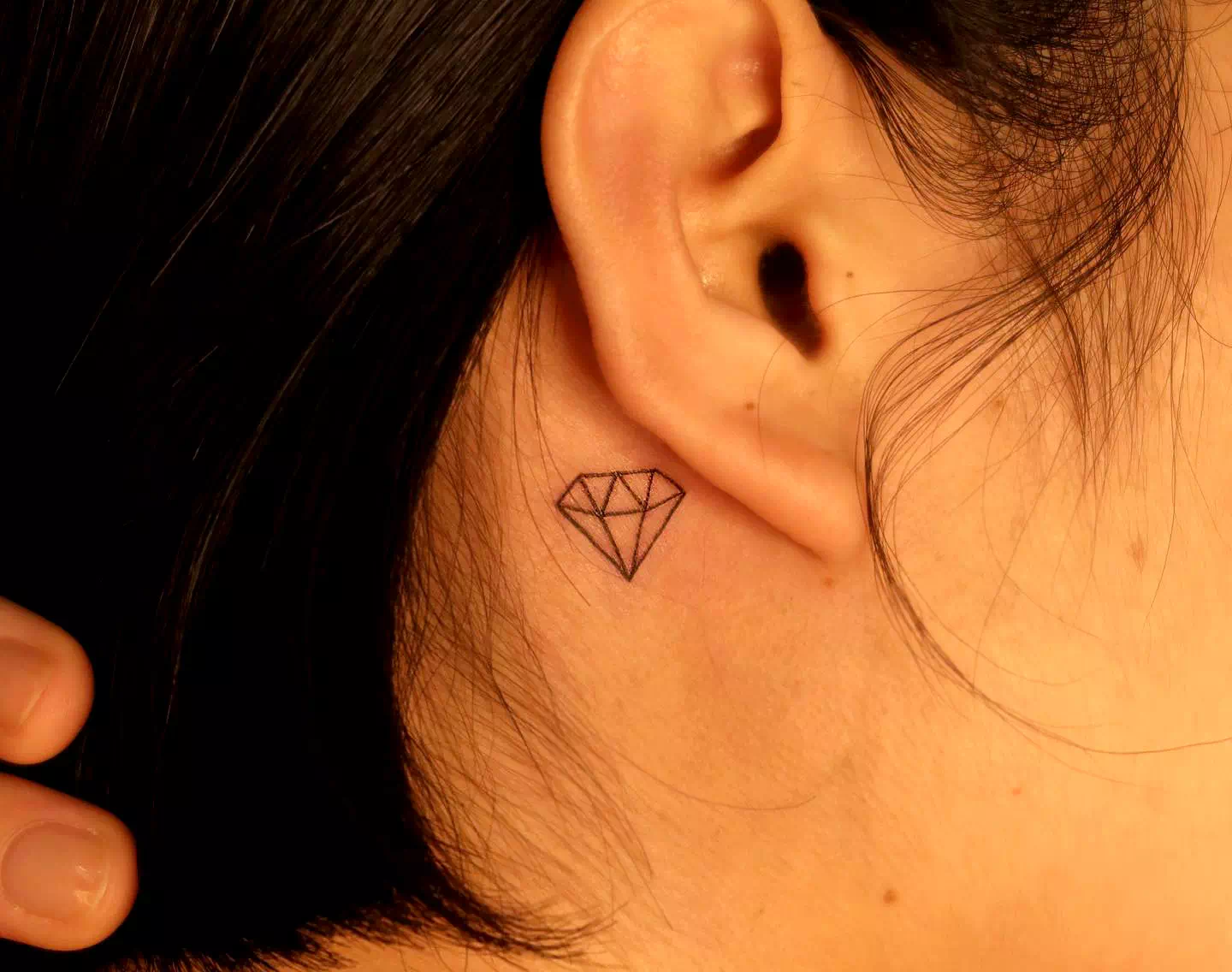 A growing number of people, particularly women, are getting small and simple tattoos. These tattoos are distinguished by their clean black lines, their utilization of negative space, and their limited use of color palettes. The layout is uncomplicated and easy to understand. Even though minimalist tattoos can be small or big, the lines are very straight and single, giving the tattoo a tight look.
The most important quality that identifies minimalist tattoos is their elegance. They are perfect for stylish women who want tattoos that show off their elegance and wealth.
The abilities of tattoo artists are essential in this regard. Although they may appear straightforward at first glance, minimalist tattoos require a high level of artistic knowledge, significant experience, and professional competence.
5. Heart neck tattoo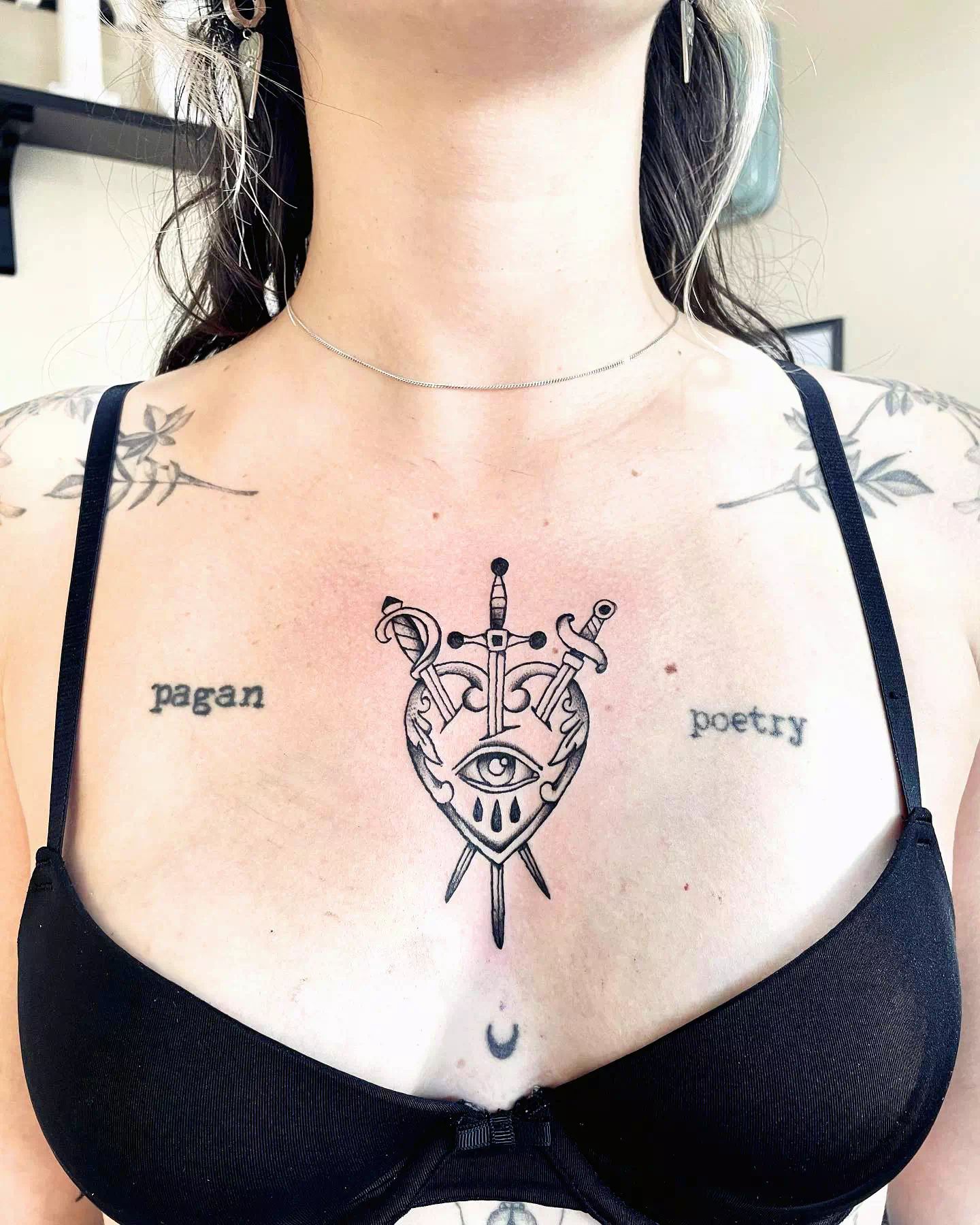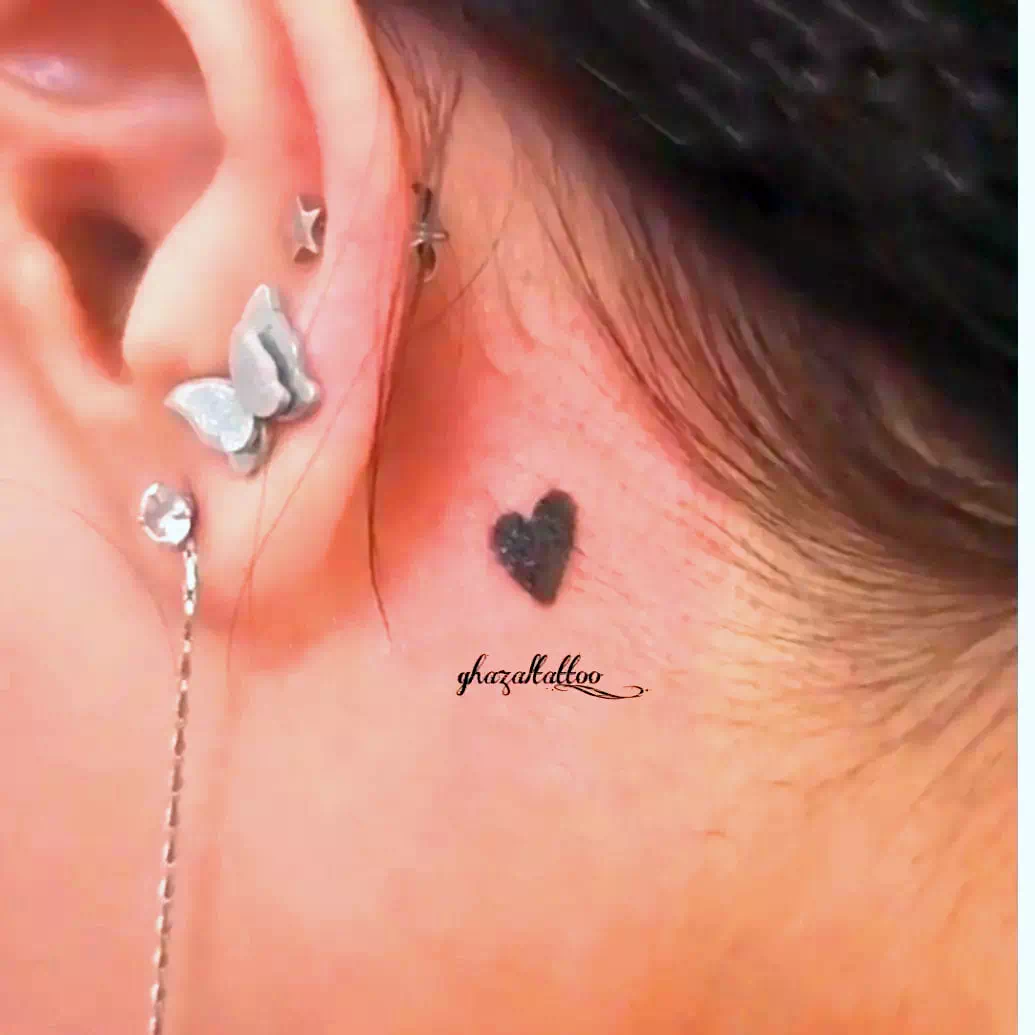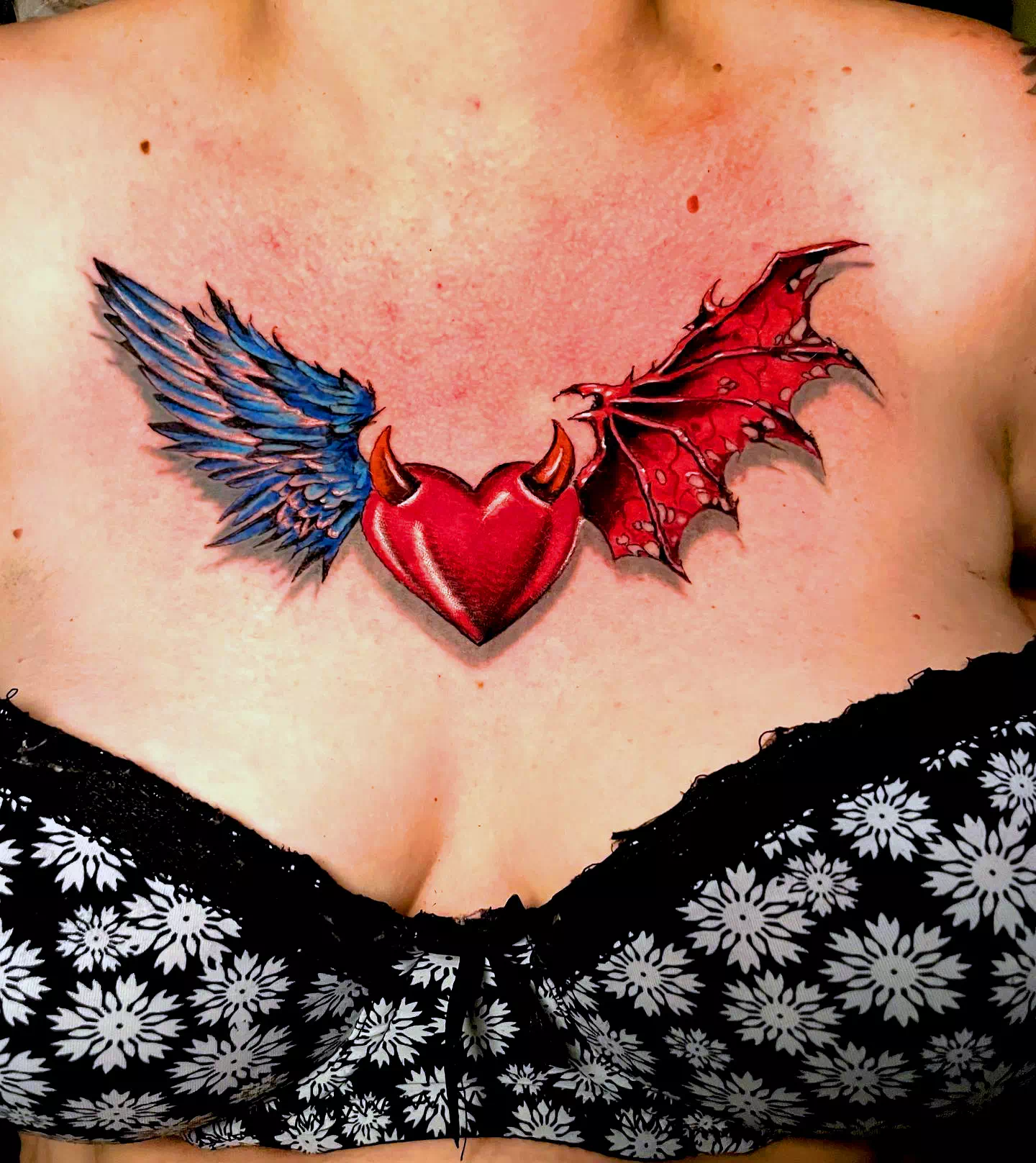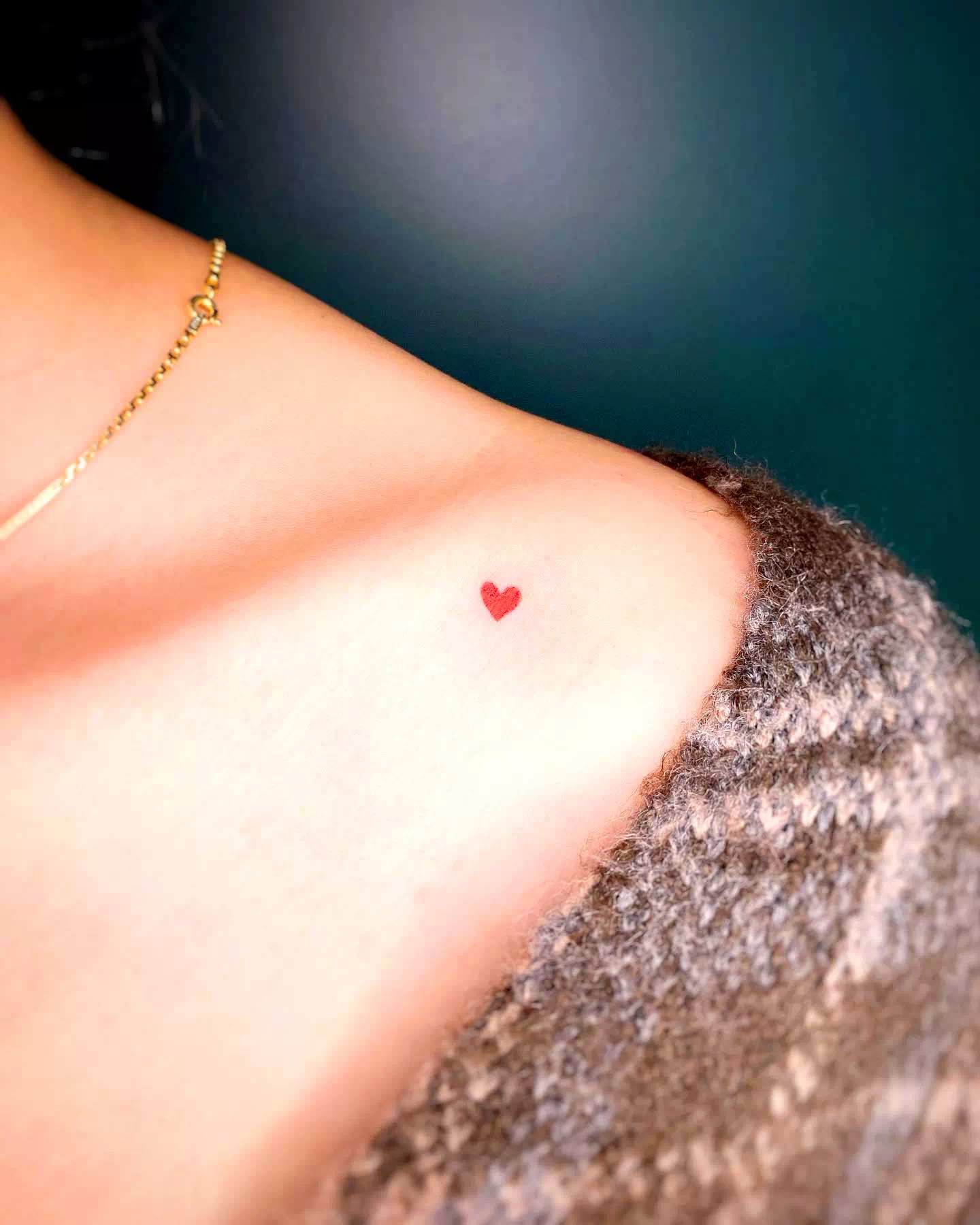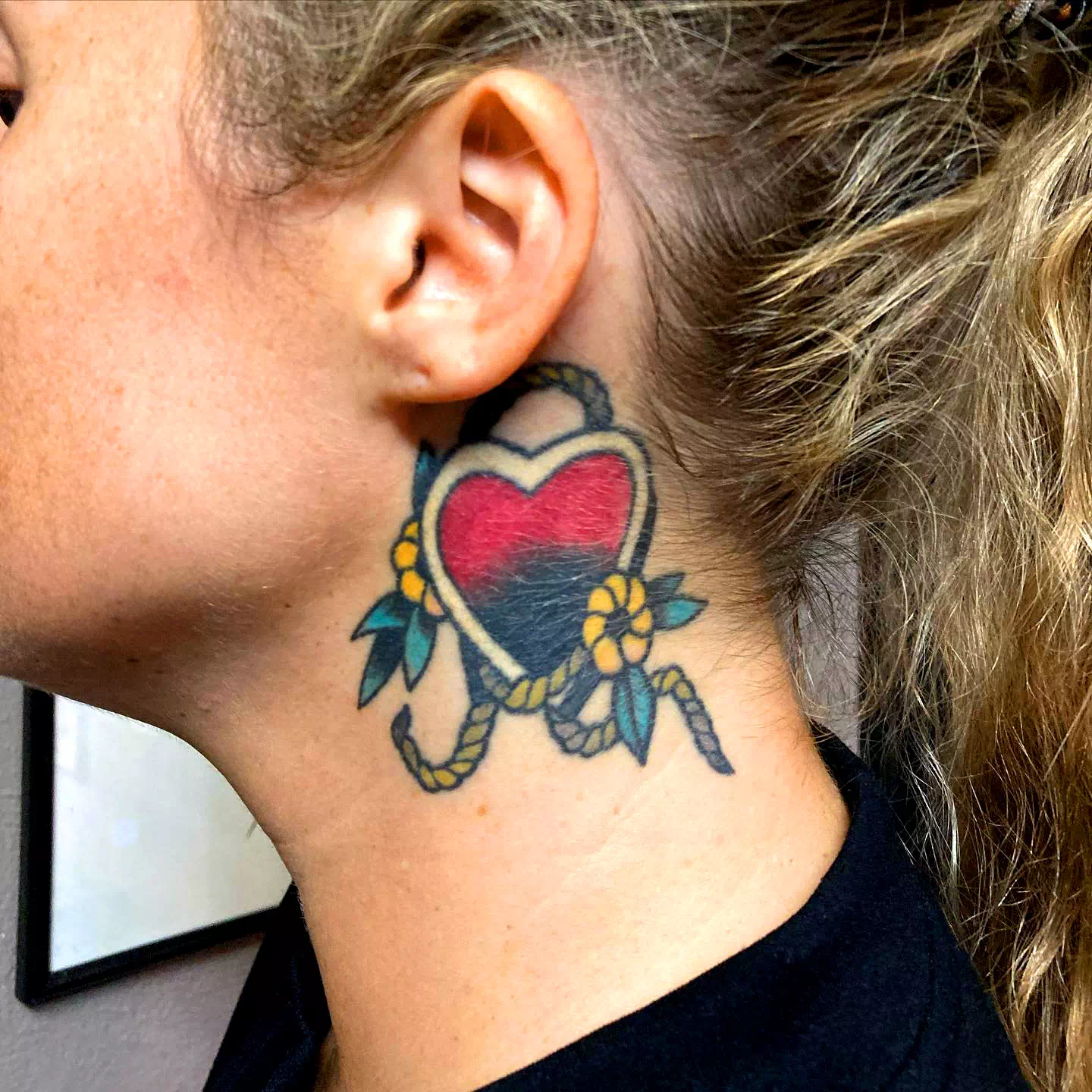 Heart tattoos can signify many different things. The symbolism could be as simple as an expression of longing or affection, or it could represent ardor and companionship. Some people get heart tattoos as a memorial to a loved one who has passed away, and they may include the person's name alongside the image of a heart. Some people choose to memorialize their broken hearts with tattoos of hearts.
Because of their adaptability, heart tattoos can be placed virtually anywhere the wearer pleases. Hearts are practical on more significant portions of the body and in minor areas. When placing your heart tattoo on the neck, you have three options: the back, the side, or the front.
Tattoos of hearts can be as straightforward as a thin line in the minimalist style or as intricate as a full-neck design inspired by imagination. Tattoos in black ink or multiple colors look great when placed on the neck. You can buy a normal picture of a heart, but you can also buy a real heart organ, which can be quite cute.
6. Wings neck tattoo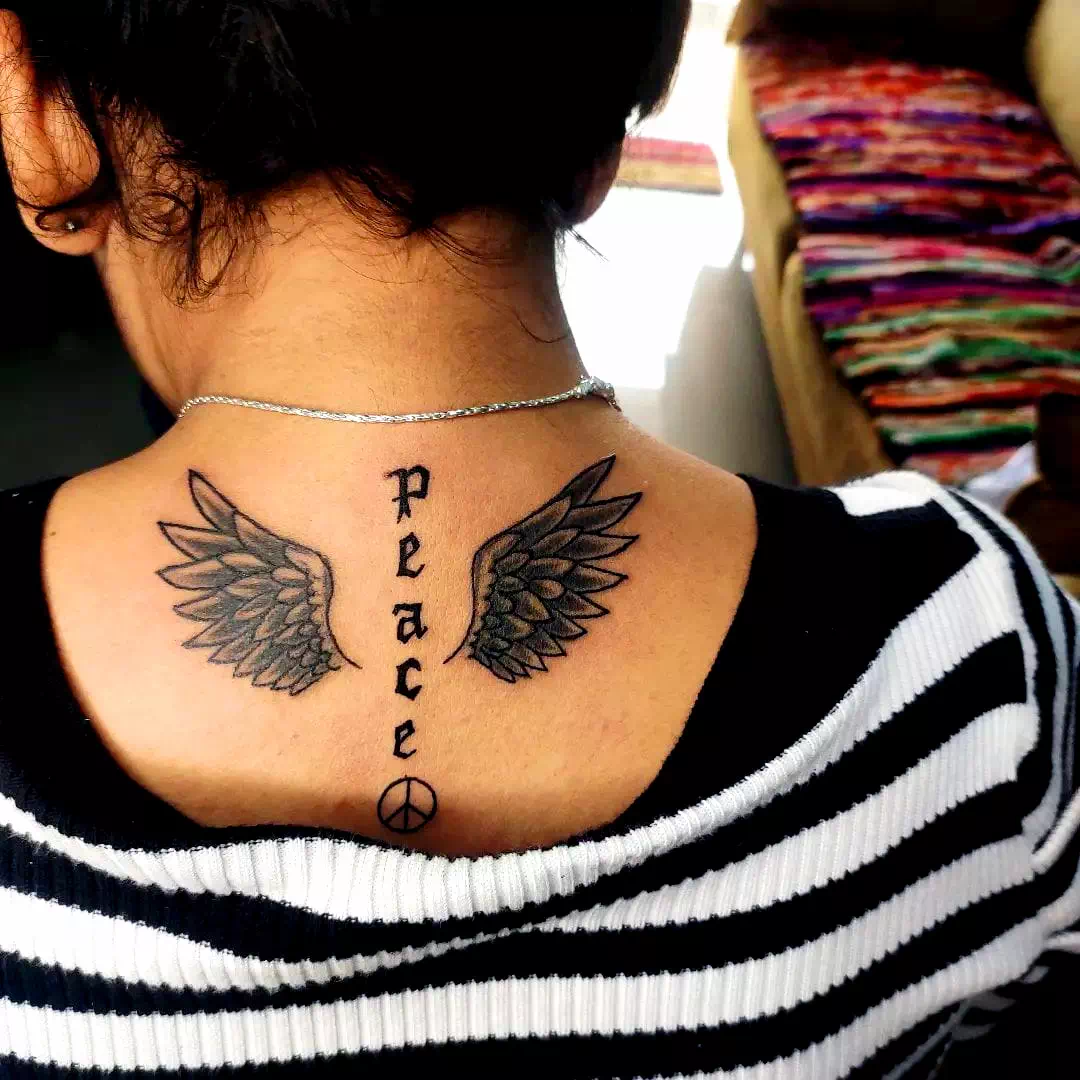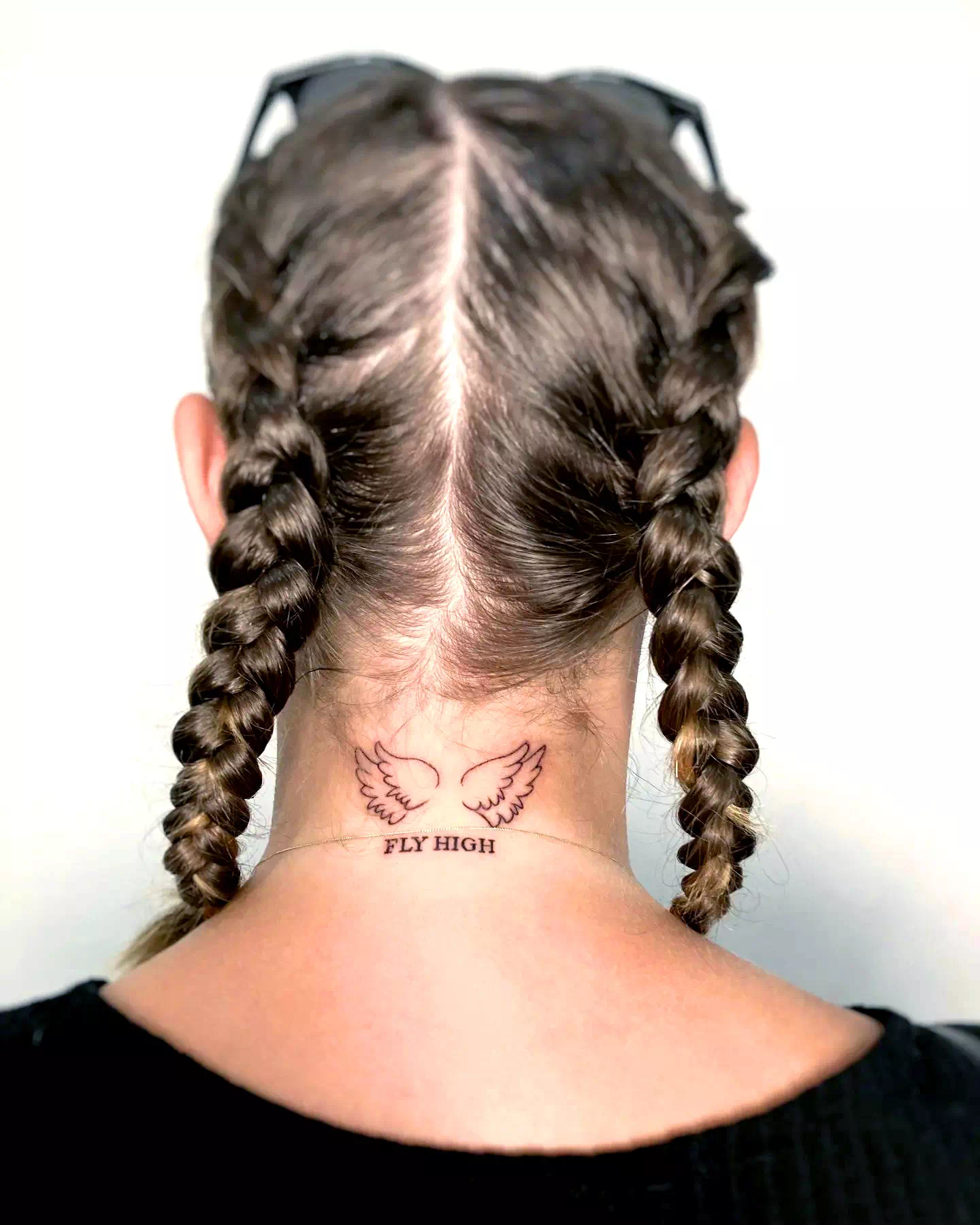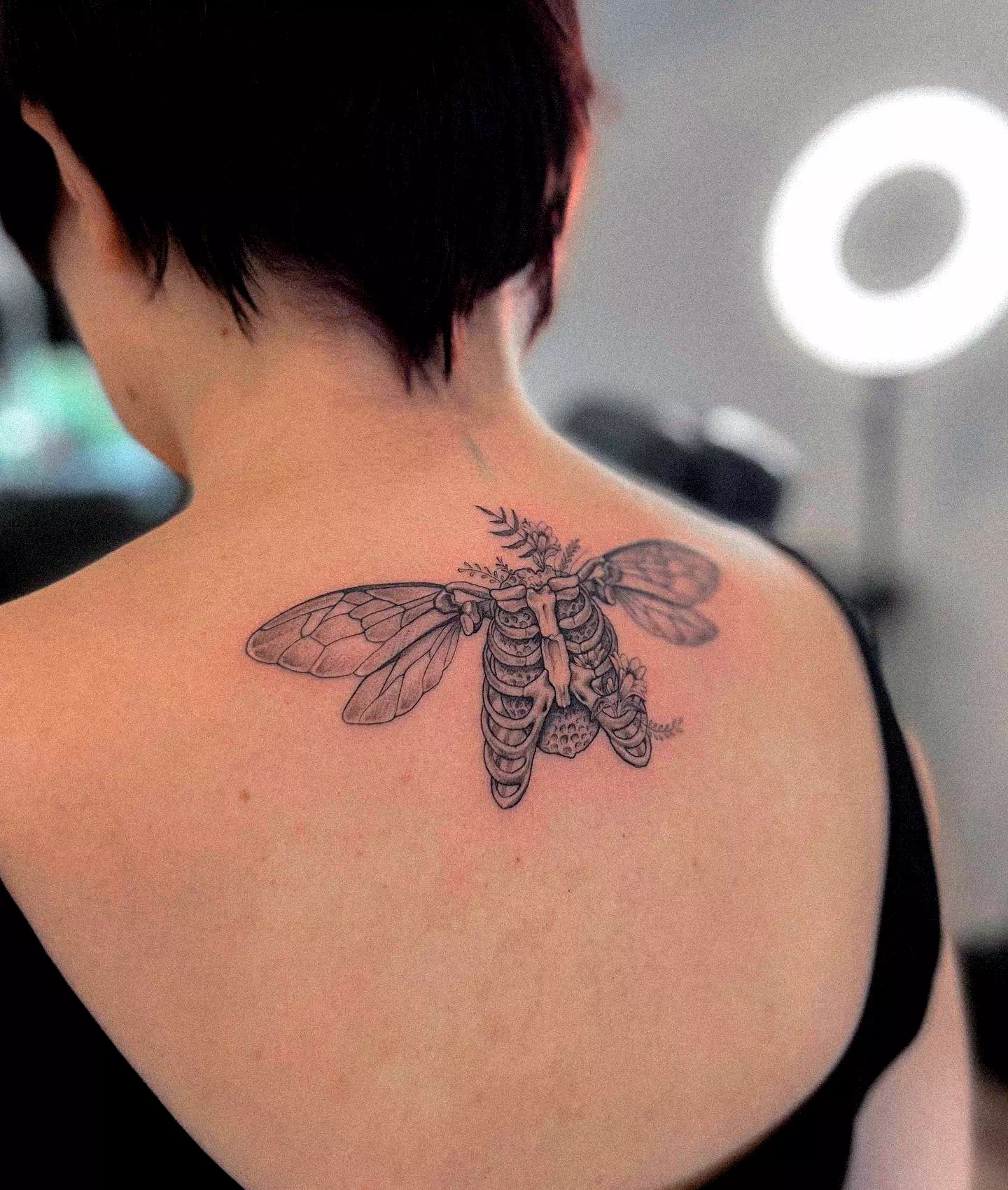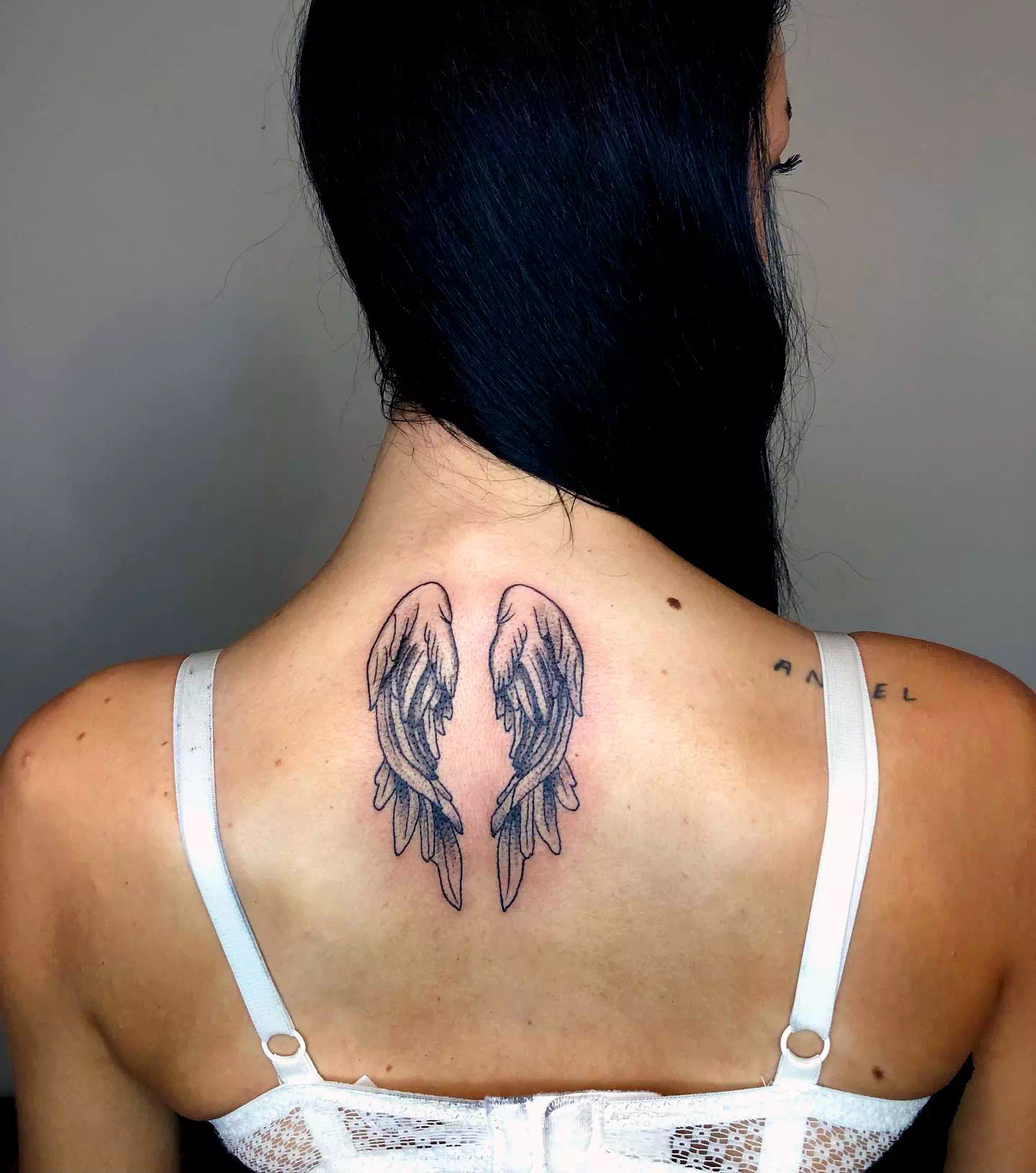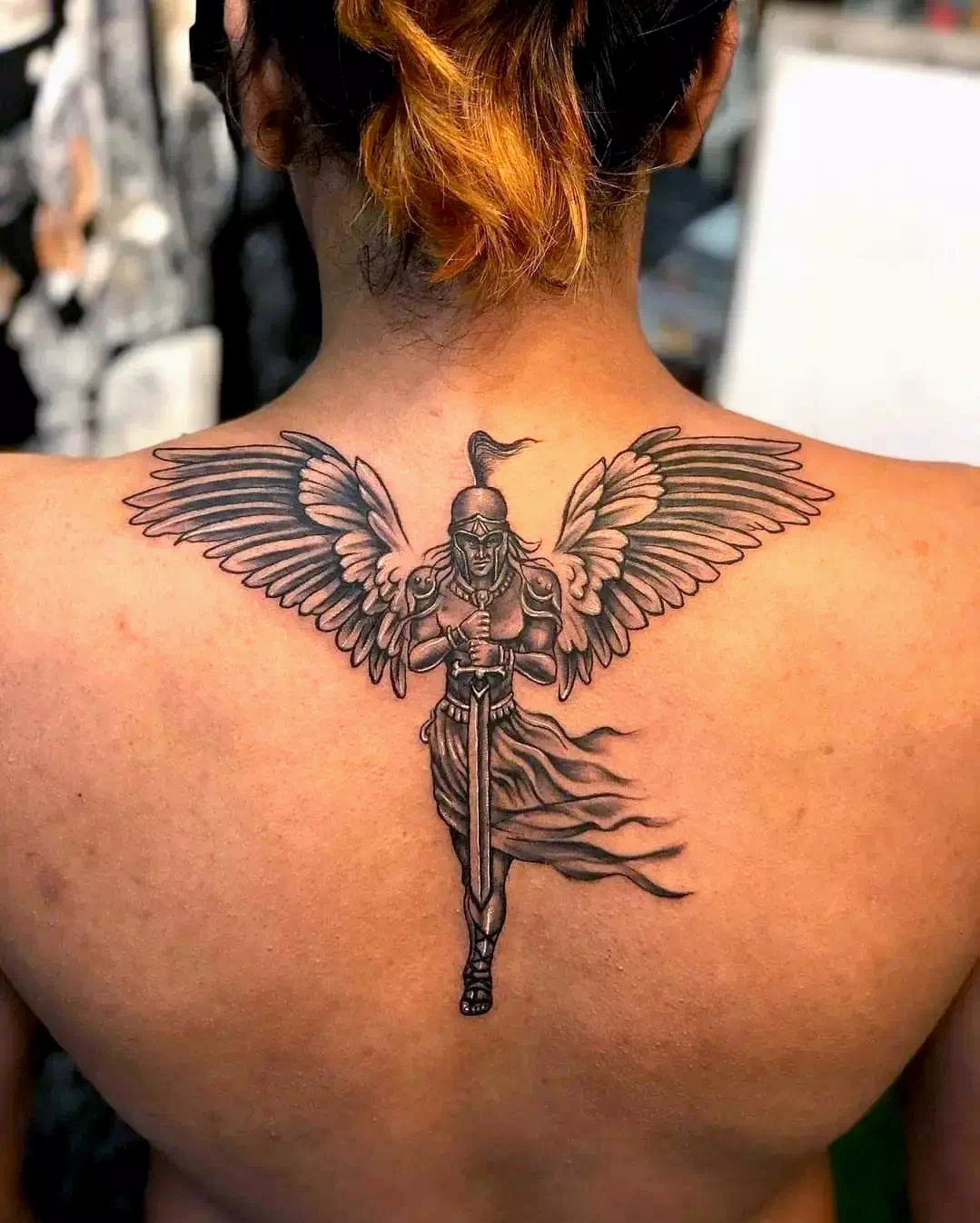 There is a form of tattoo known as a wing tattoo that appears flawless no matter where it is placed. On the other hand, having this tattoo on the neck gives off a charming vibe.
Regardless of the specific design, the symbolism of this tattoo is usually associated with the concept of freedom. Wings are a metaphor for a person's capacity to break free of constraints and expectations that hold them down and to fly away from those things.
Freedom can be attained in various ways, one of which is by going against the grain of shared wisdom and doing things in your own unique manner. If you include a heart in the recipe, you will be rewarded with love wings.
The fact that wings may be easily customized to fit the wearer's character is one of their many endearing qualities. You can acquire wings that have a minimalist design if you like the aesthetic of simplicity. There are many different ways that goth girls and women can achieve gothic wings.
The wings of a woman are traditionally positioned at the sides and back of the neck.
7. Butterfly neck tattoo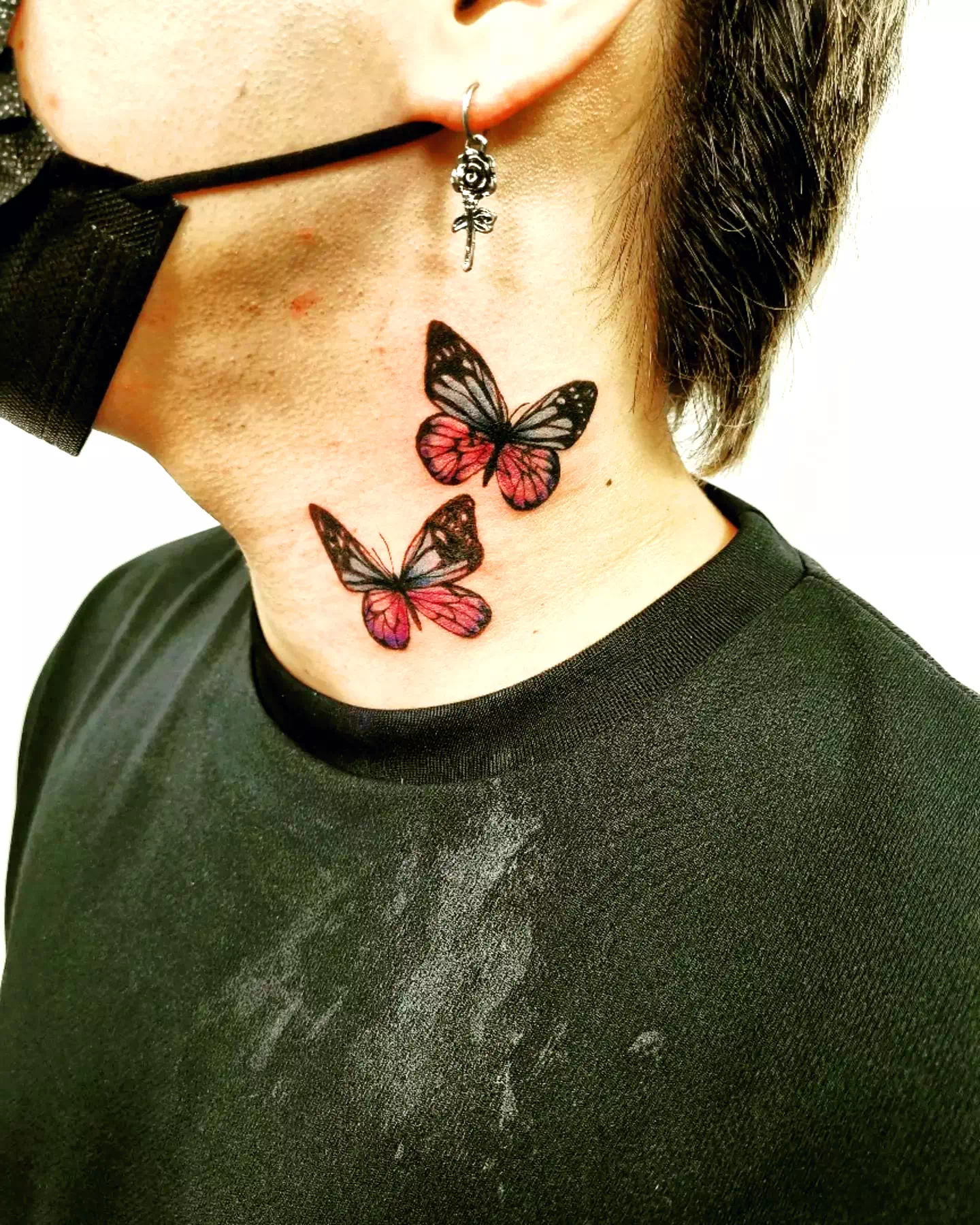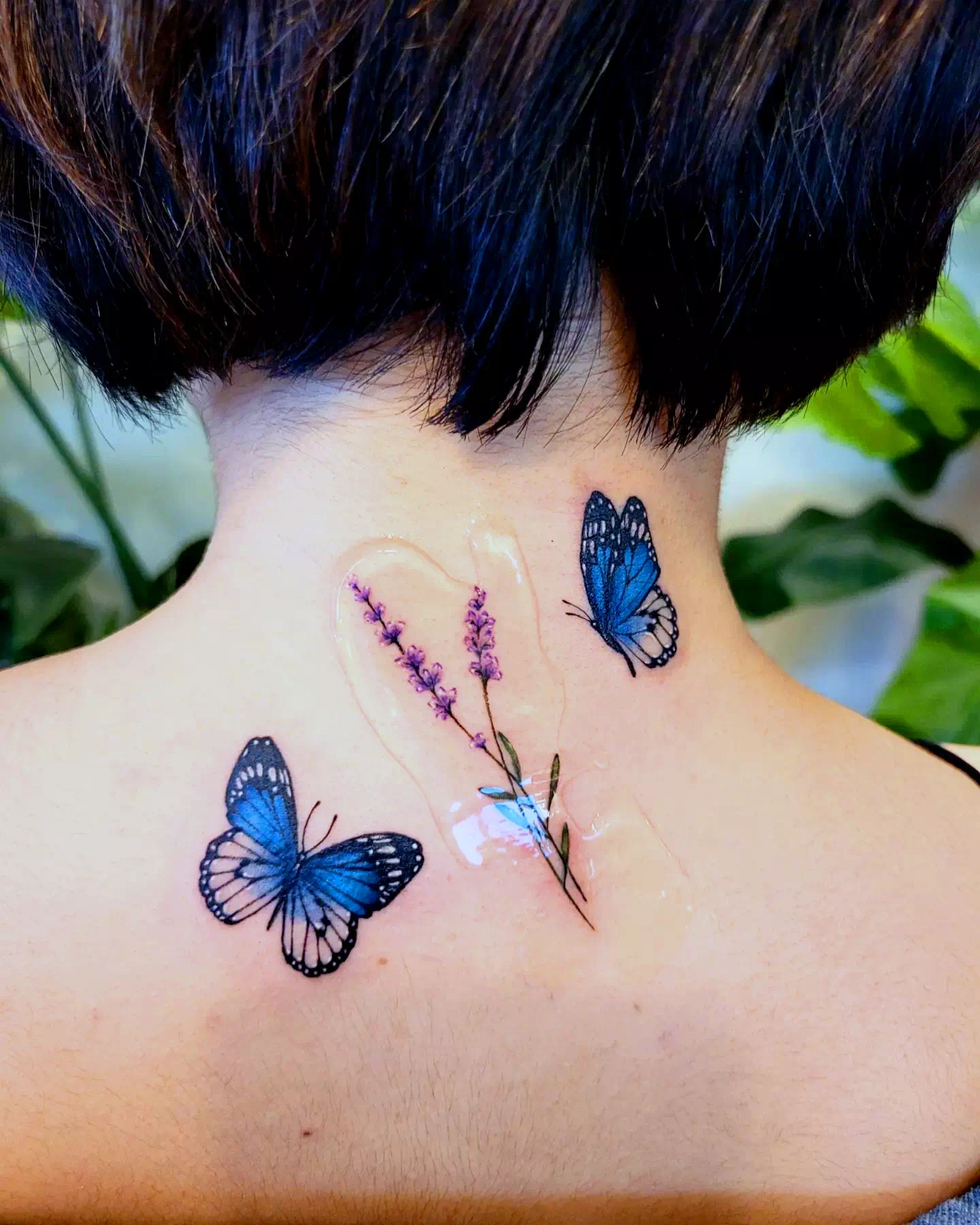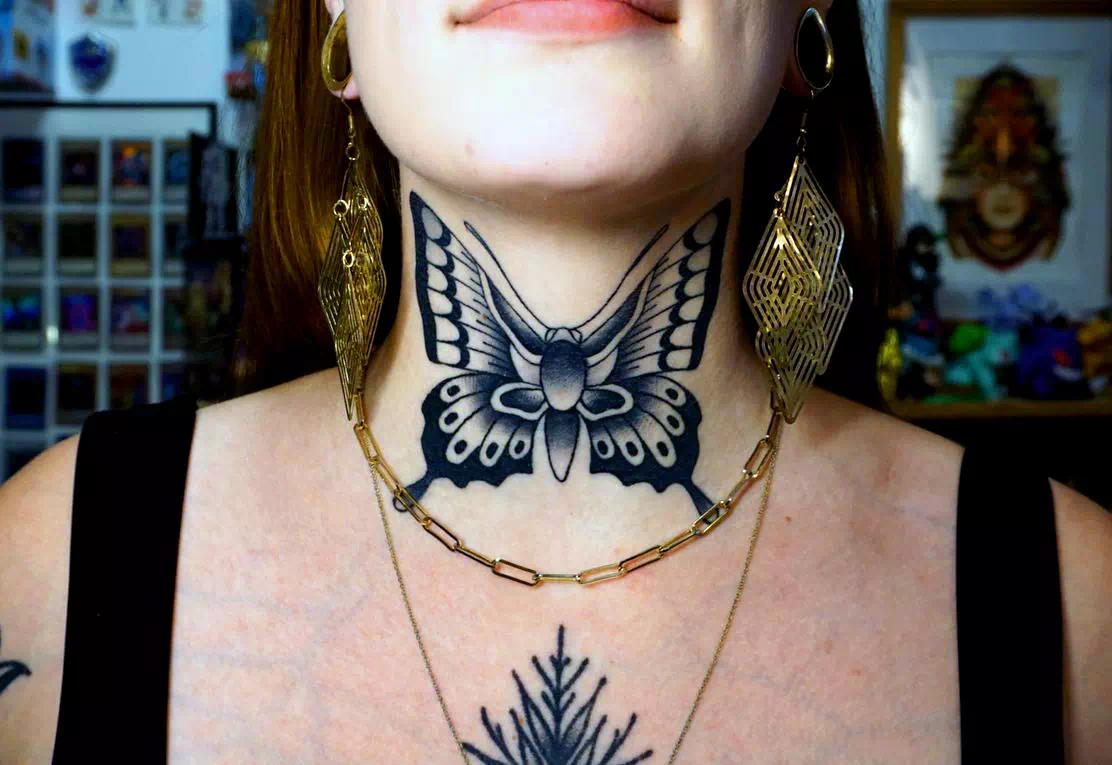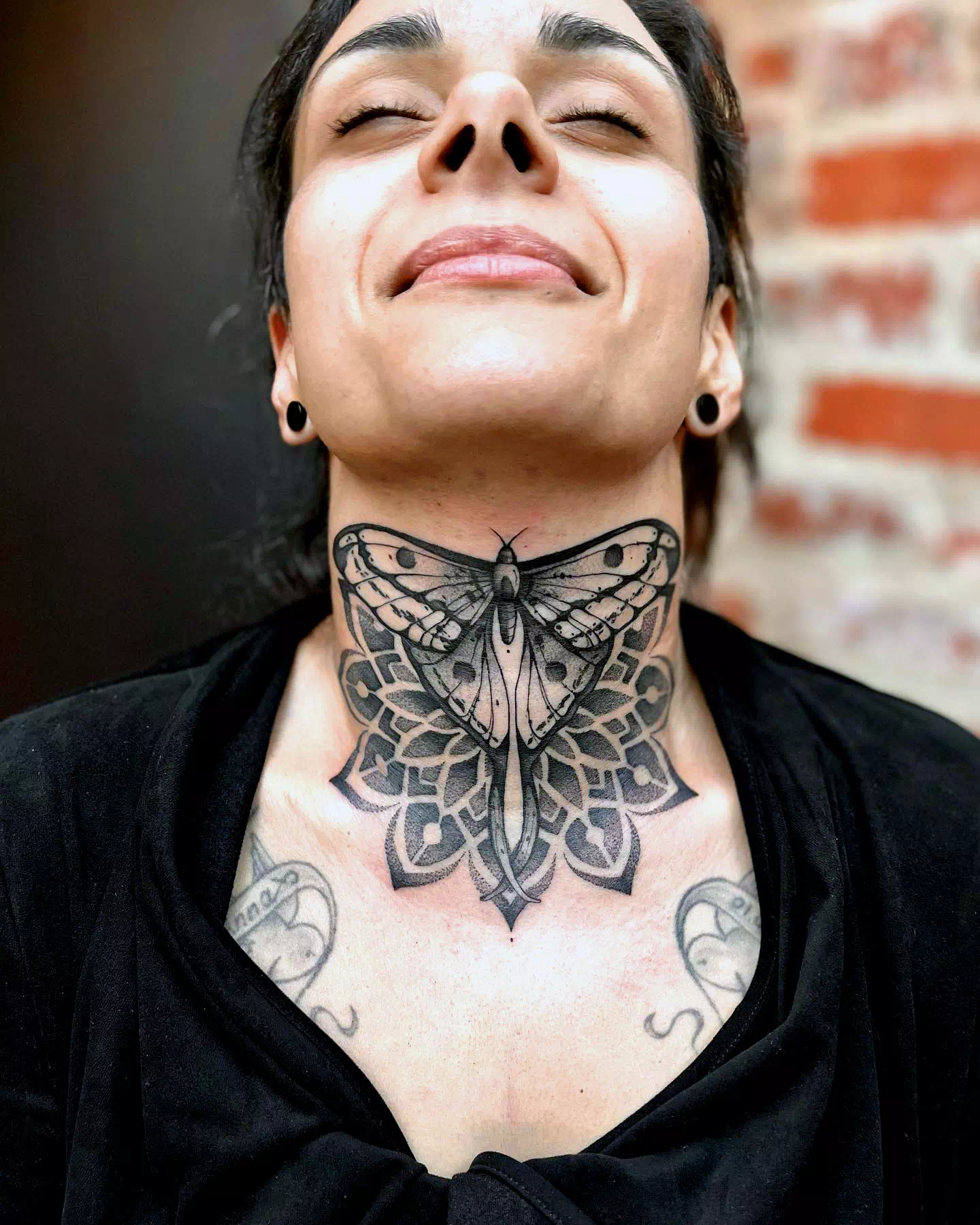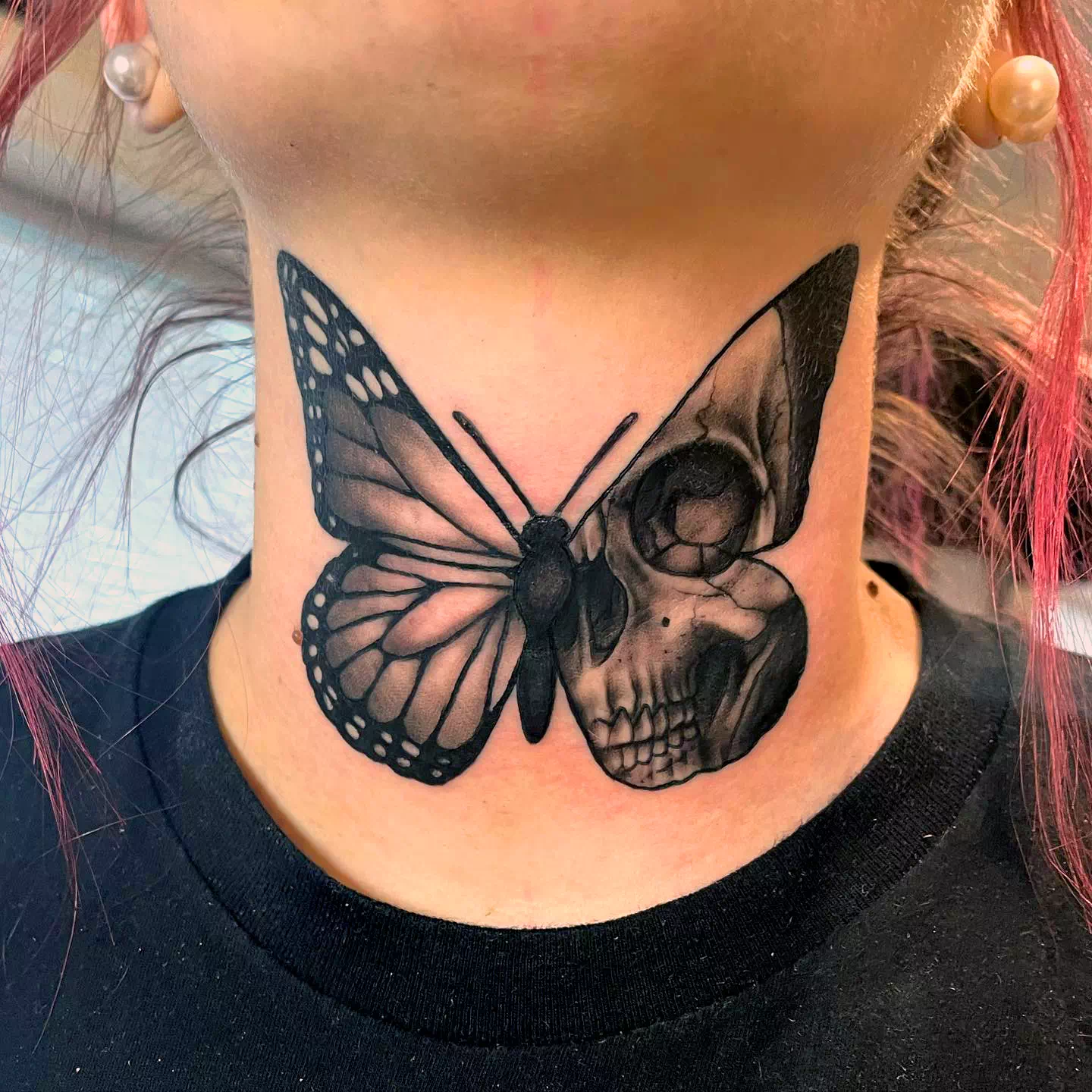 Girls and women often get butterfly tattoos because they are beautiful and symbolic. In addition to serving as aesthetically pleasing adornments for the skin, each one also carries a more profound and significant significance. The butterfly is a symbol of beauty, liberation, and transformation.
A butterfly emerges from its life as a caterpillar through a process known as metamorphosis. Because of this, getting a butterfly tattoo on your neck might signify a significant shift in your life, a fresh start, or a new chapter in your story.
You have the option of purchasing either a single butterfly or many butterflies.
You can choose colored butterflies instead of black delicate line butterflies, such as red or multicolored butterflies. Take the time to find a skilled tattoo artist. A butterfly tattoo can make it look like a real butterfly is sitting on your neck.
8. Inspirational neck tattoo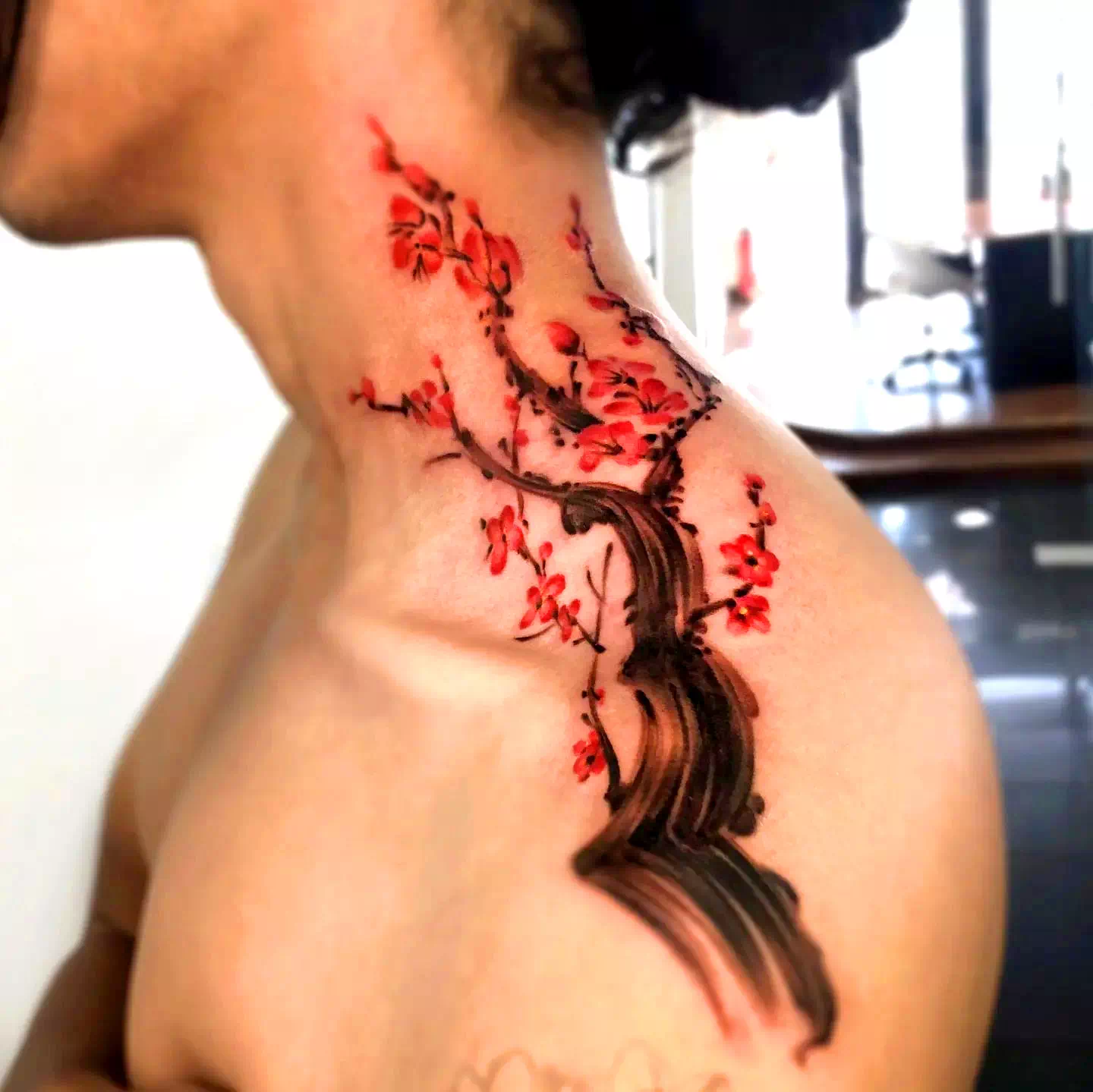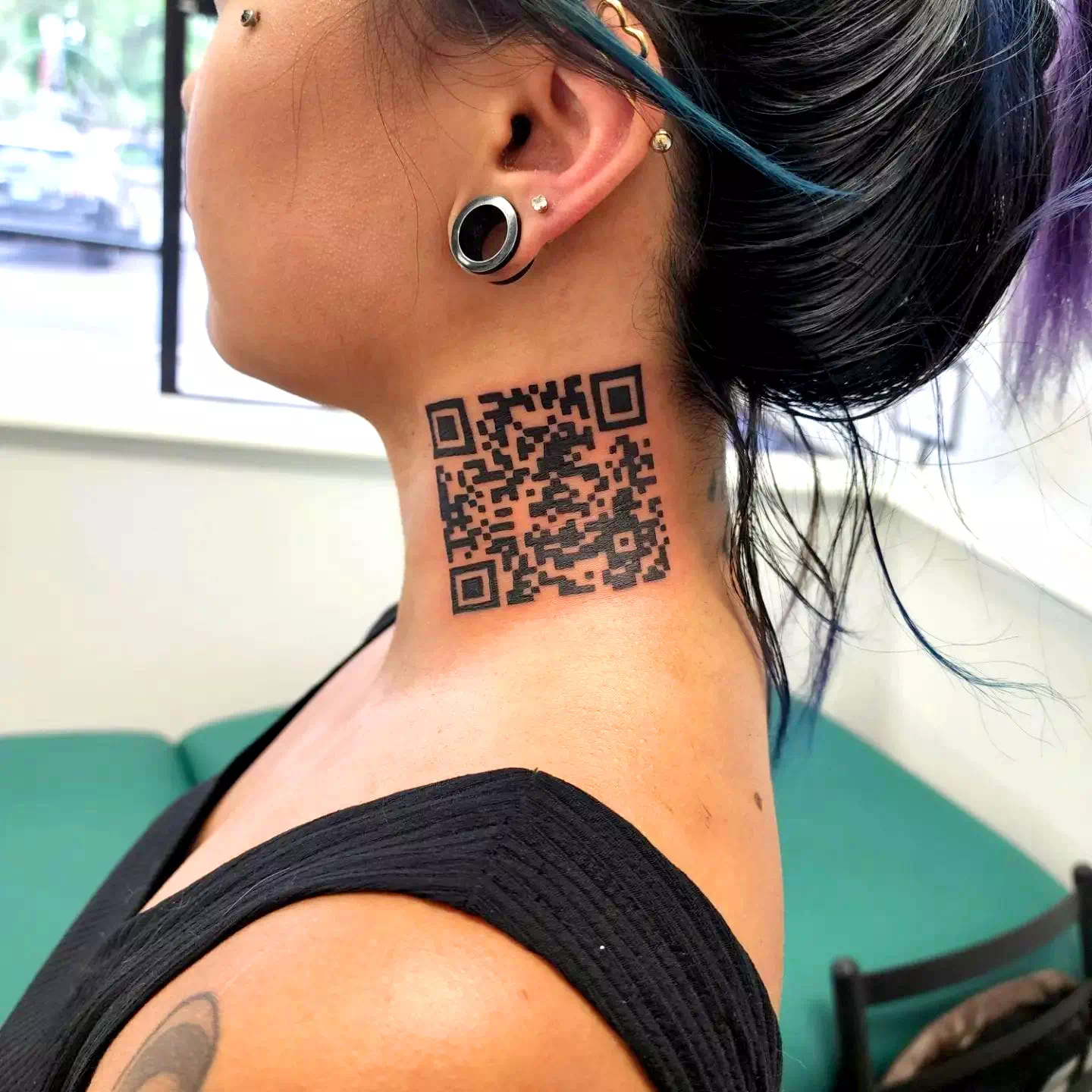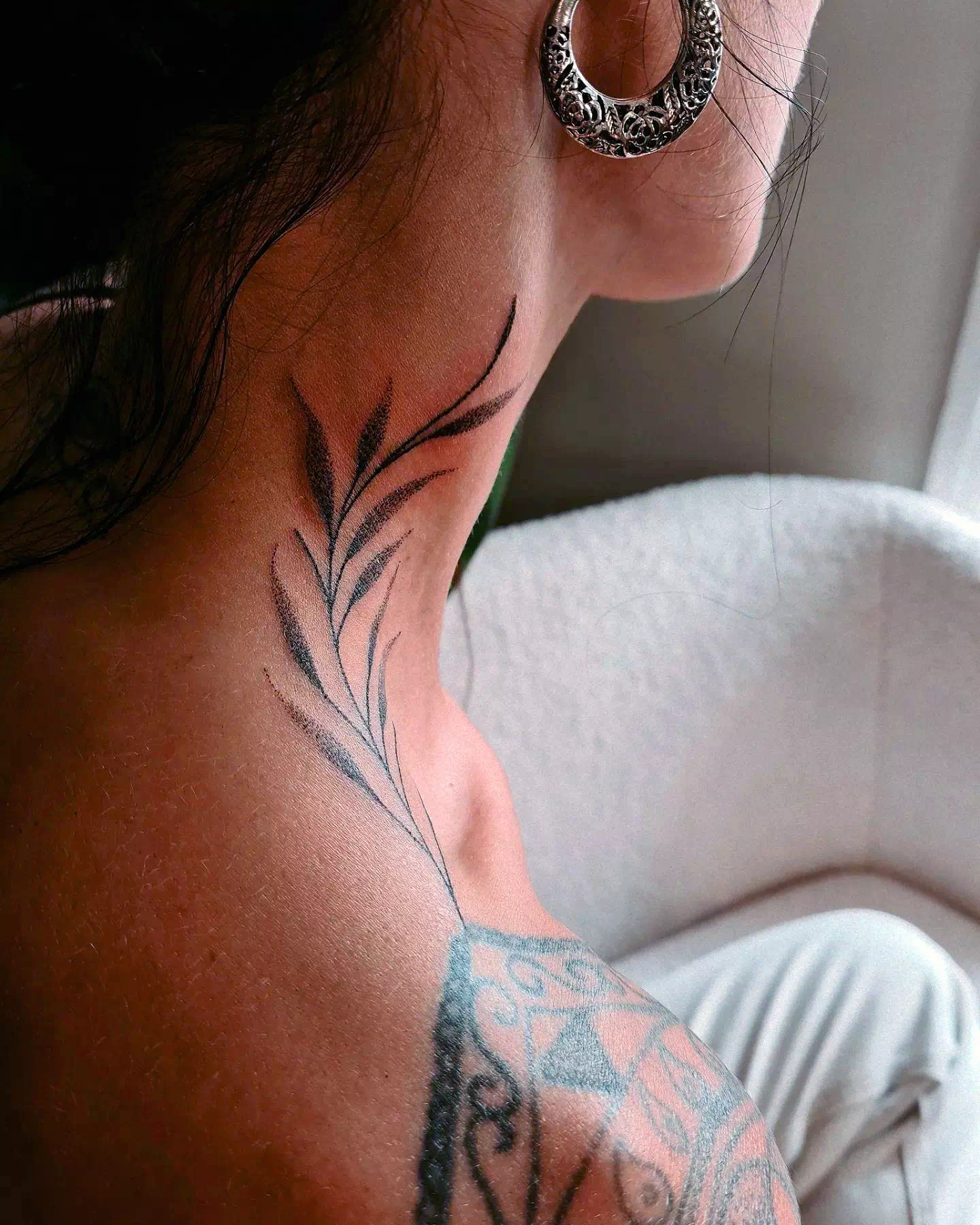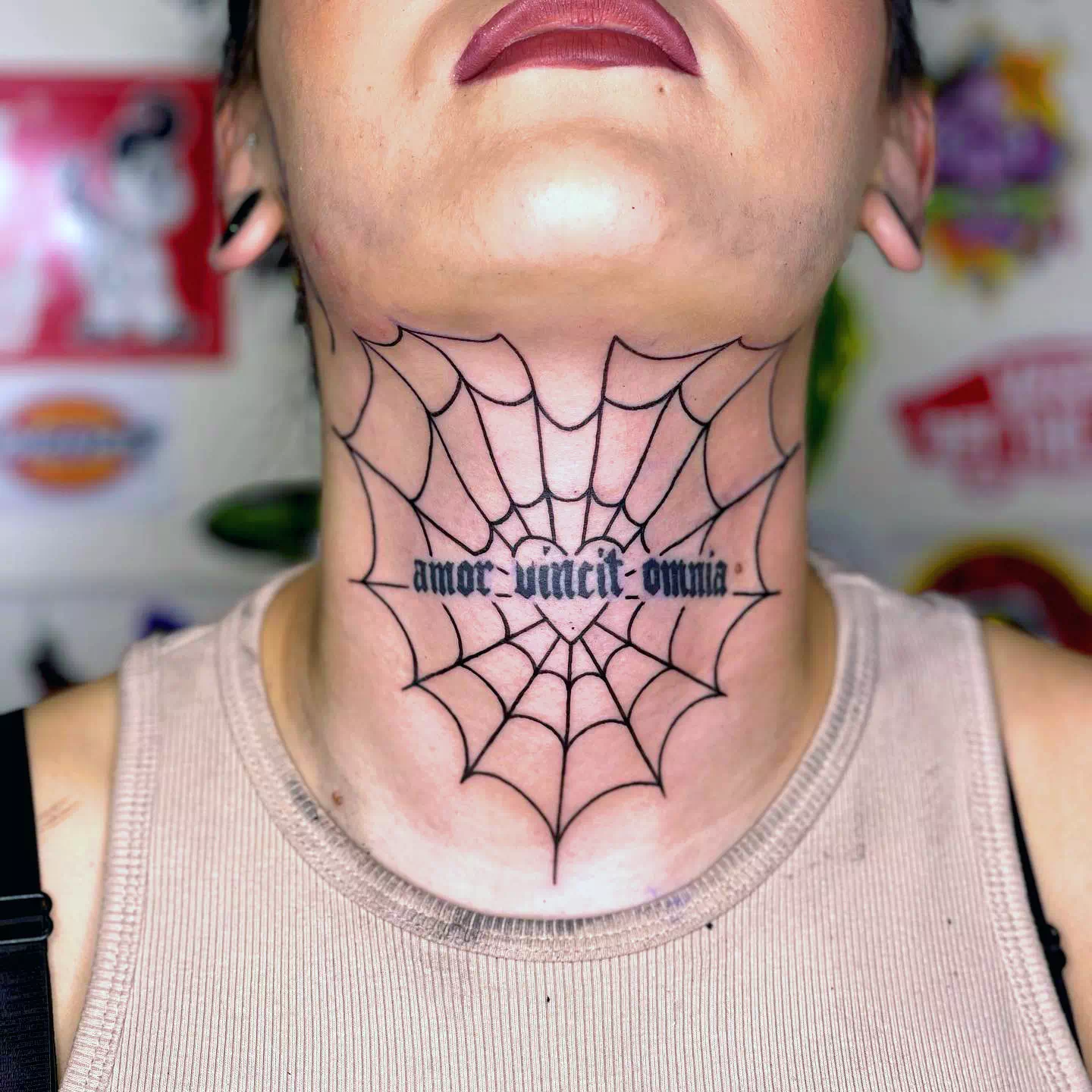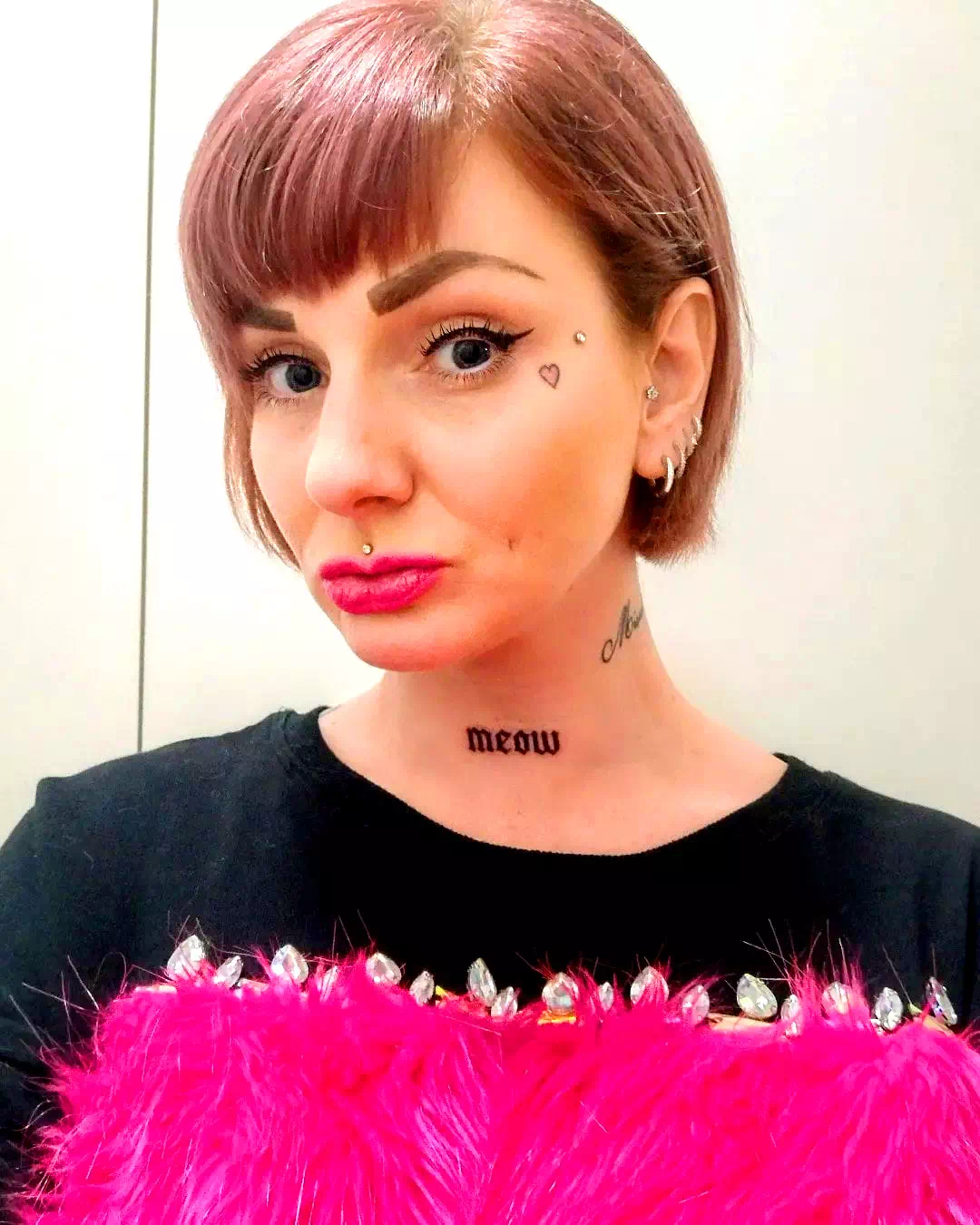 Ideas for a tattoo on the neck that are both meaningful and inspirational include positive affirmations, Latin sayings, and phrases to live by. Using this method, you can "communicate" and transmit your message in a different form. You have complete control over the typeface, the style, and the positioning of the text.
Your motivational neck tattoo could be a single word, a phrase you find meaningful, or anything else that appeals to you. The styles might range from those with more delicate lines to those with more prominent features. You can also have a tattoo of your own handwriting or the handwriting of another person.
9. Crown neck tattoo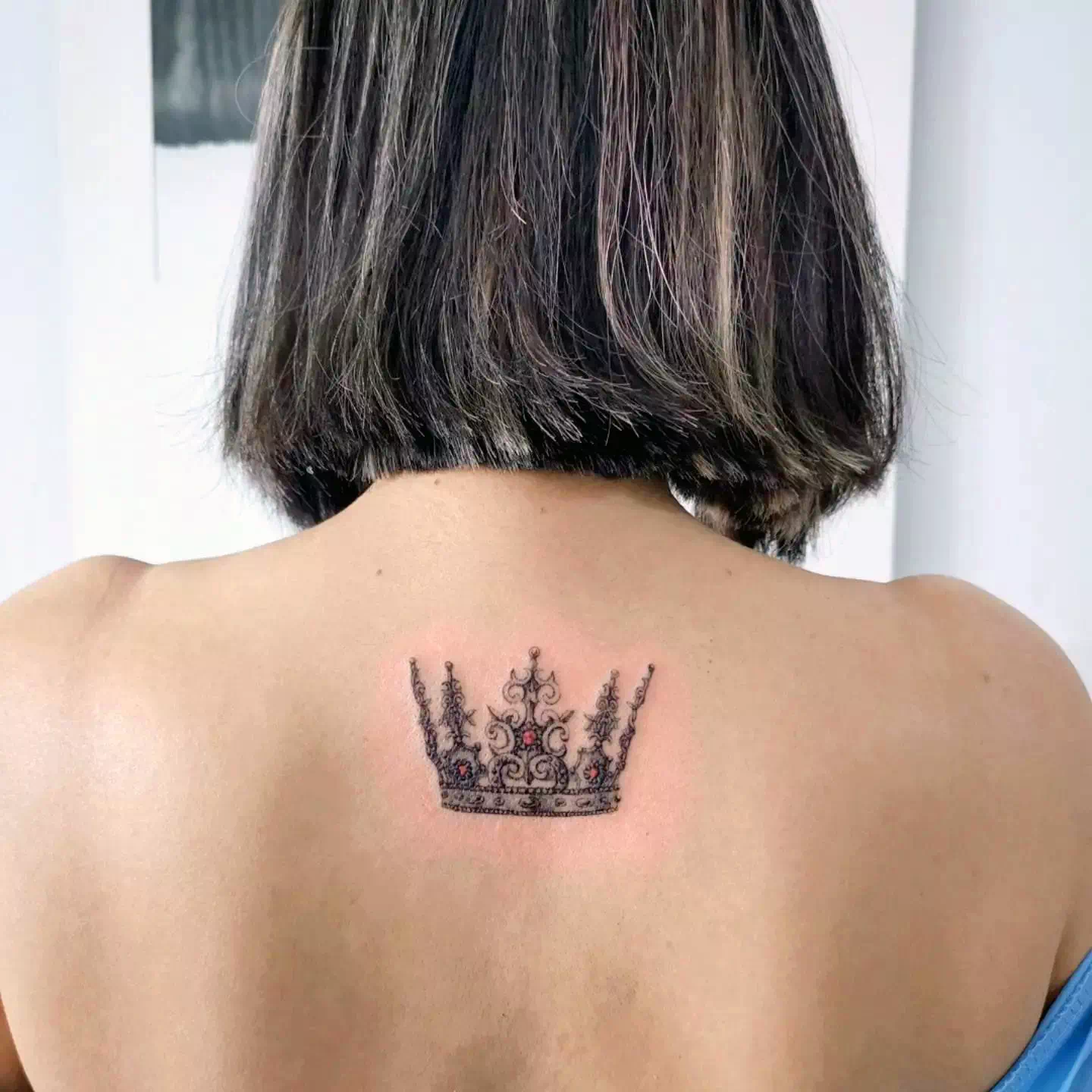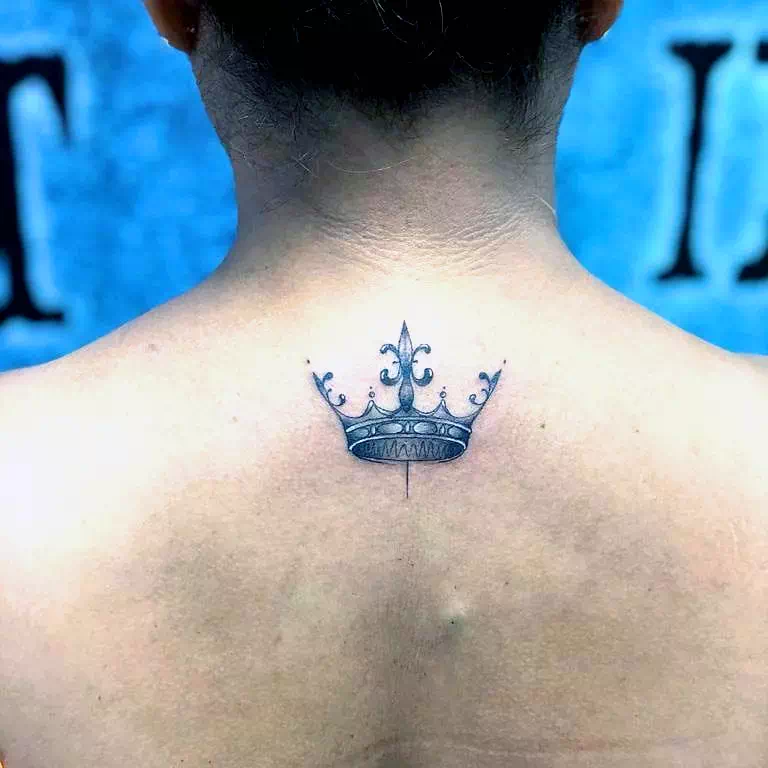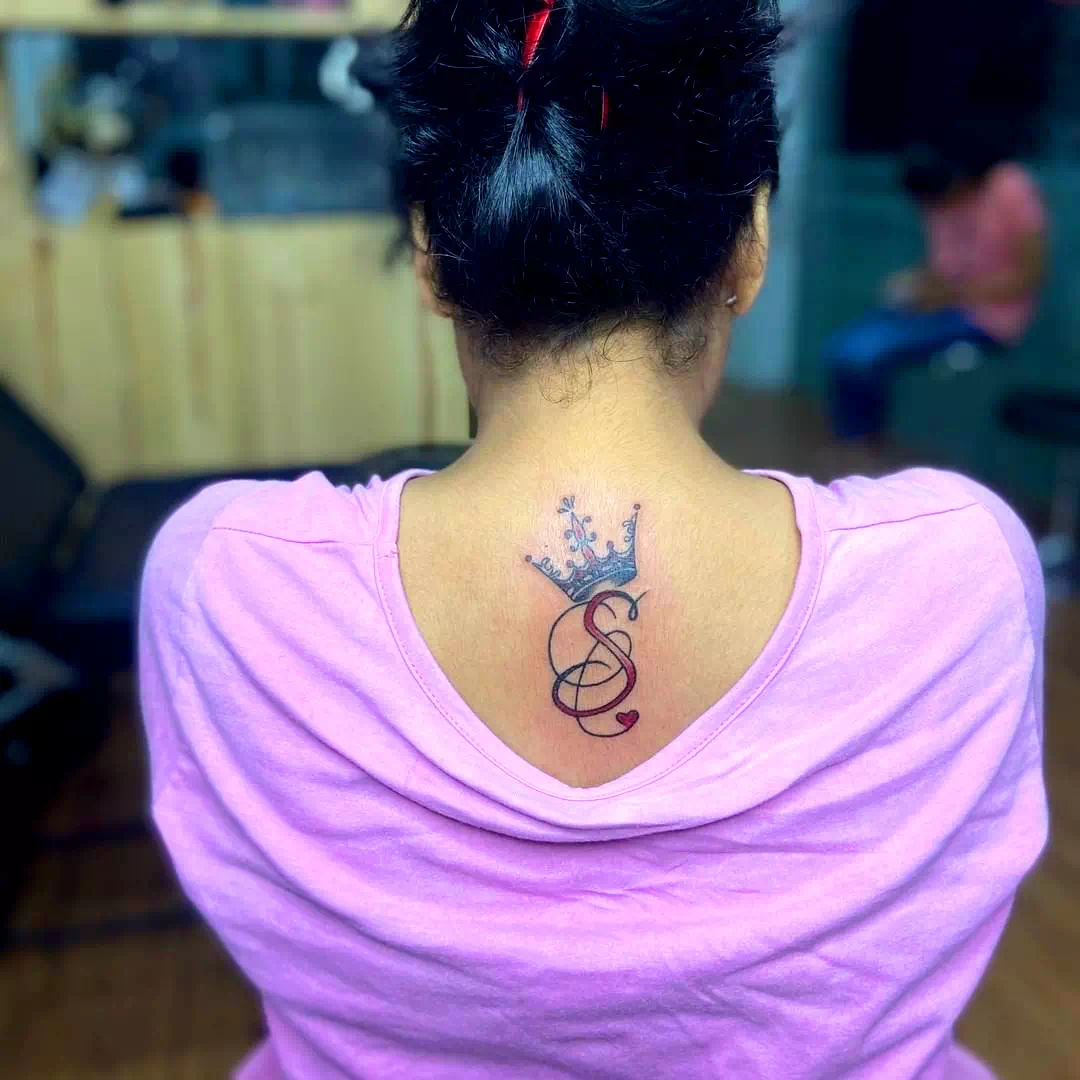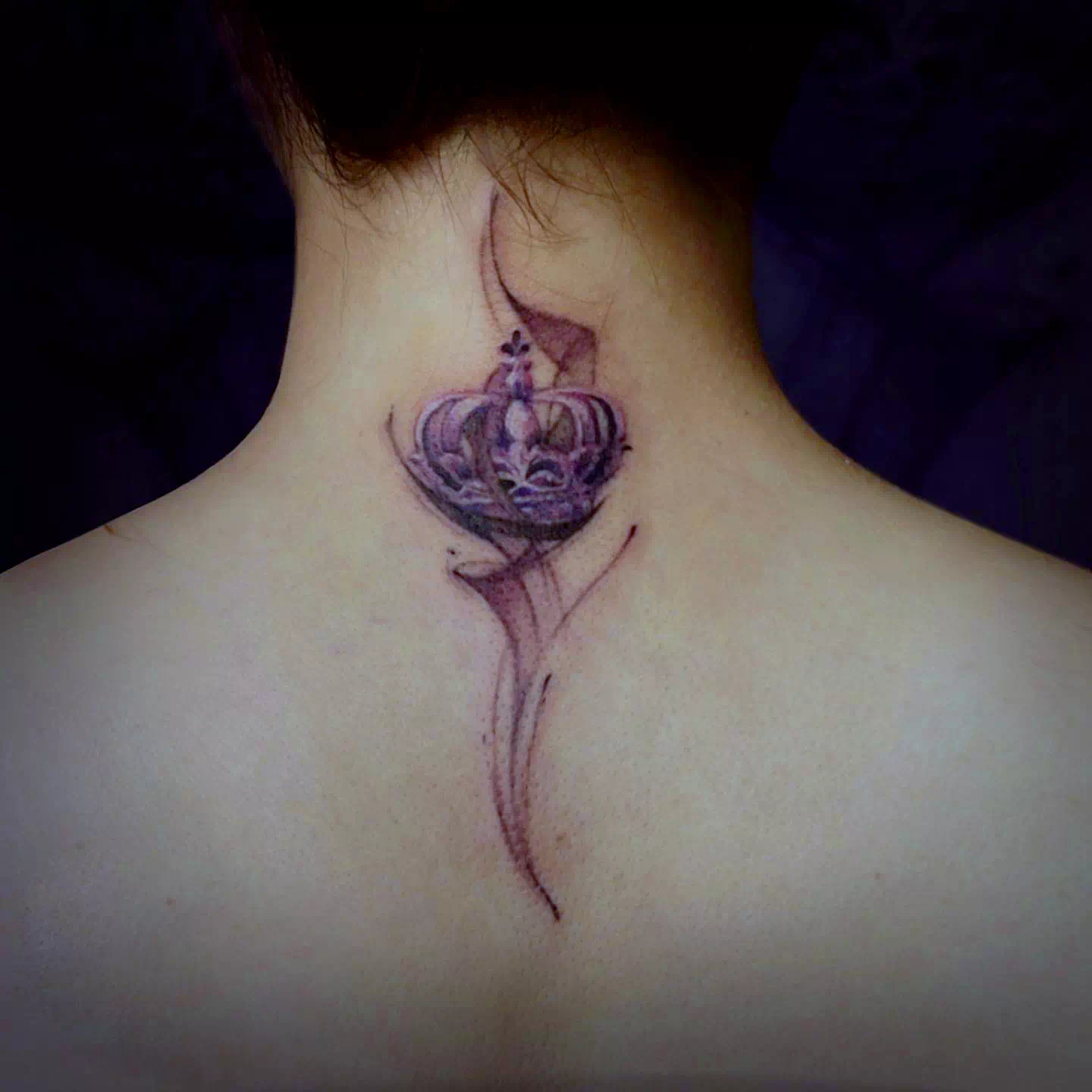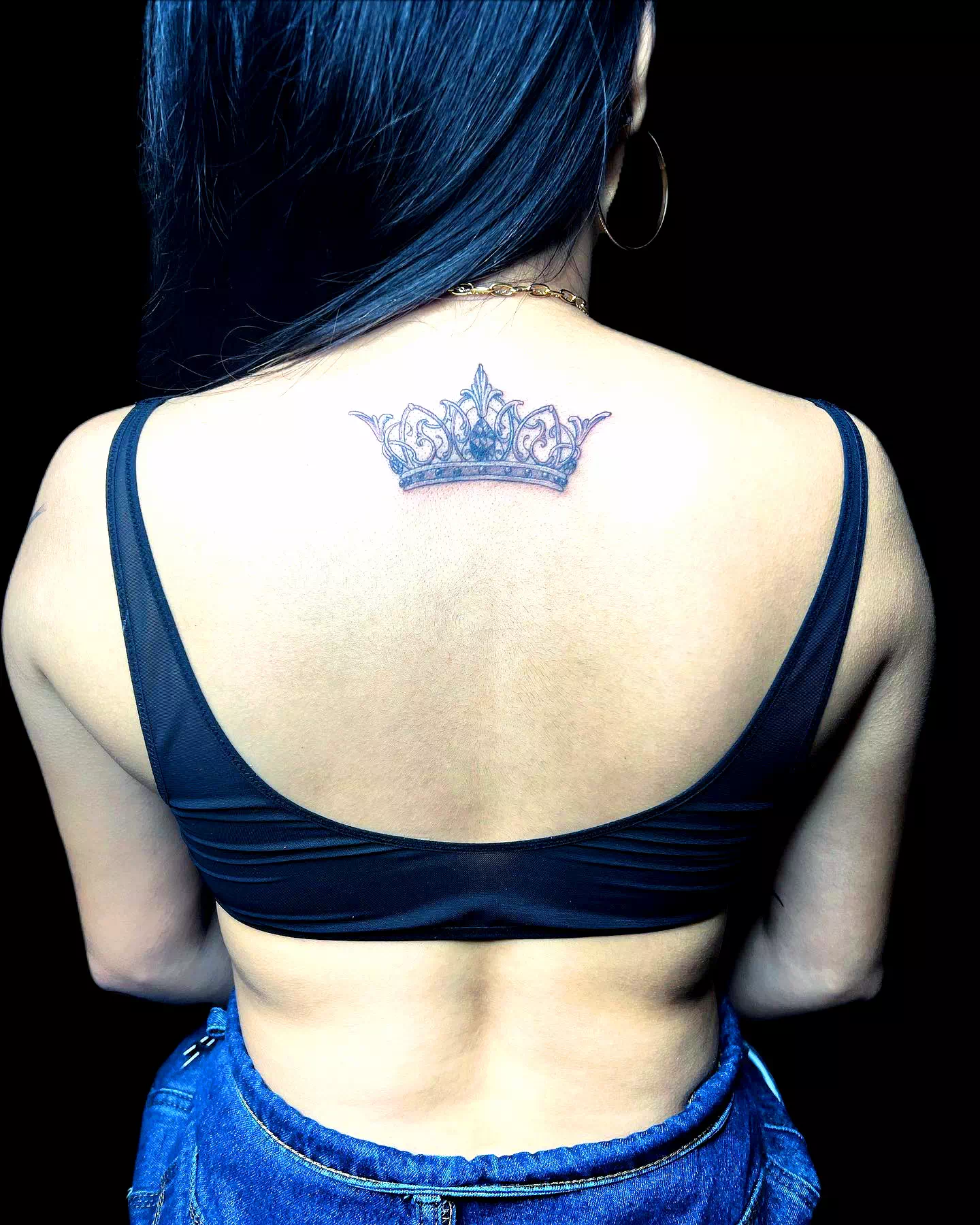 The crown symbolizes the monarchy, nobility, and victorious accomplishment. Crown tattoos look great on both men and women and can be placed just about anywhere on the body, including the neck. Your crown tattoo might be simple and dainty, or it can be intricate and detailed. You may take your crown adornment a step further by including an additional component, such as a letter or even an animal like a lion.
In addition, the crown tattoo can be interpreted as a symbol that you are in touch with the more sensitive aspect of yourself. This holds true, in particular, if you have a rough and forceful personality.
10. Full neck tattoo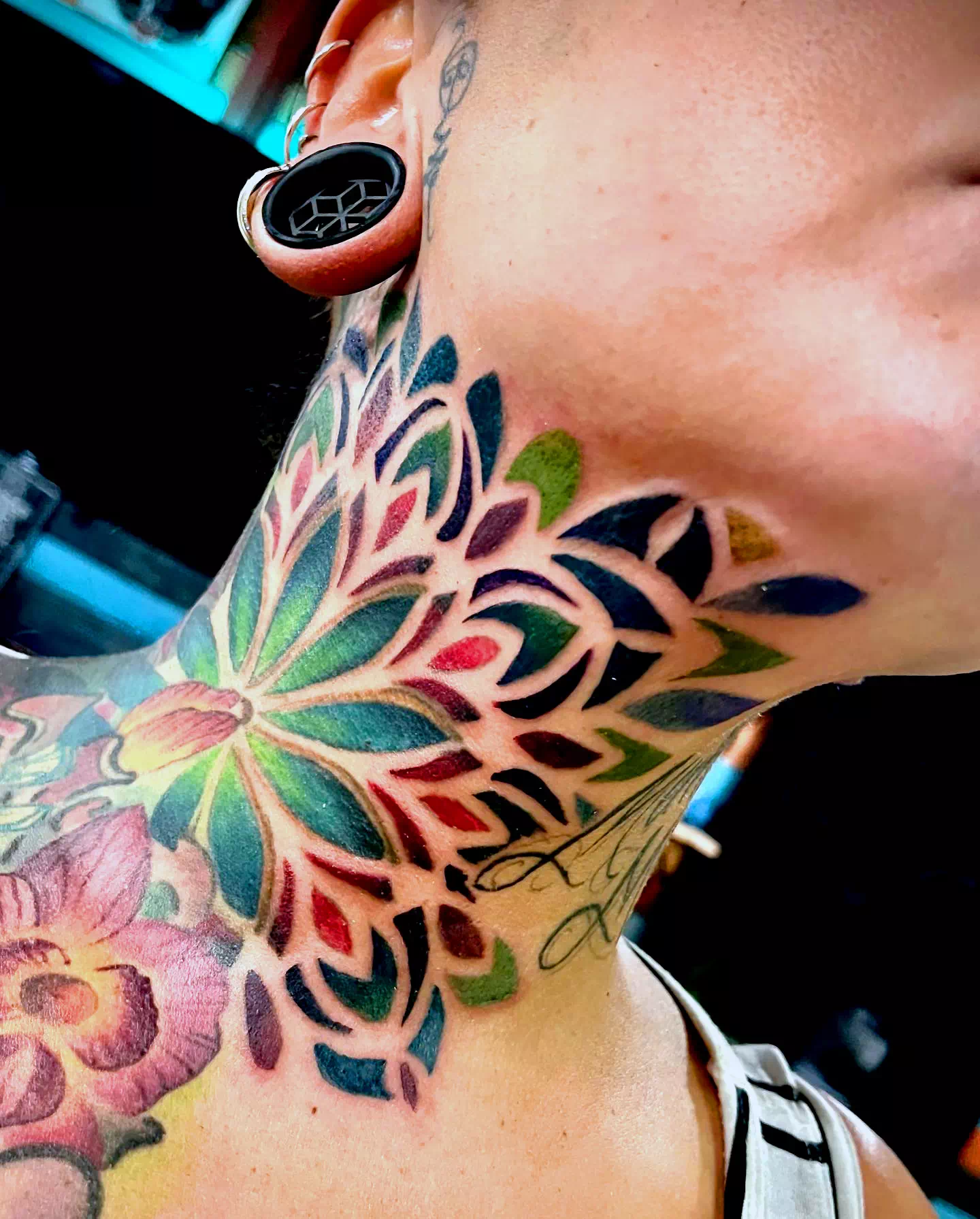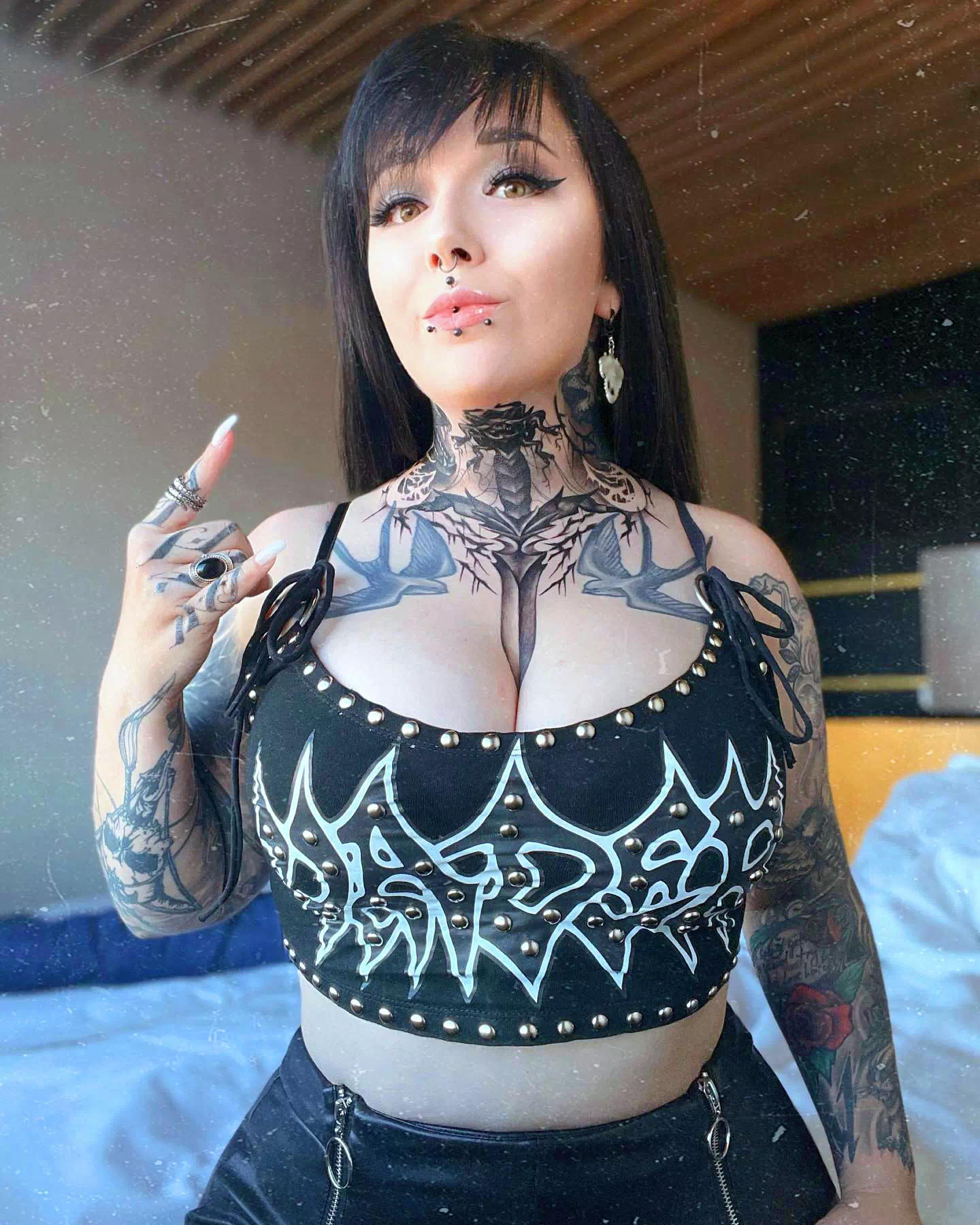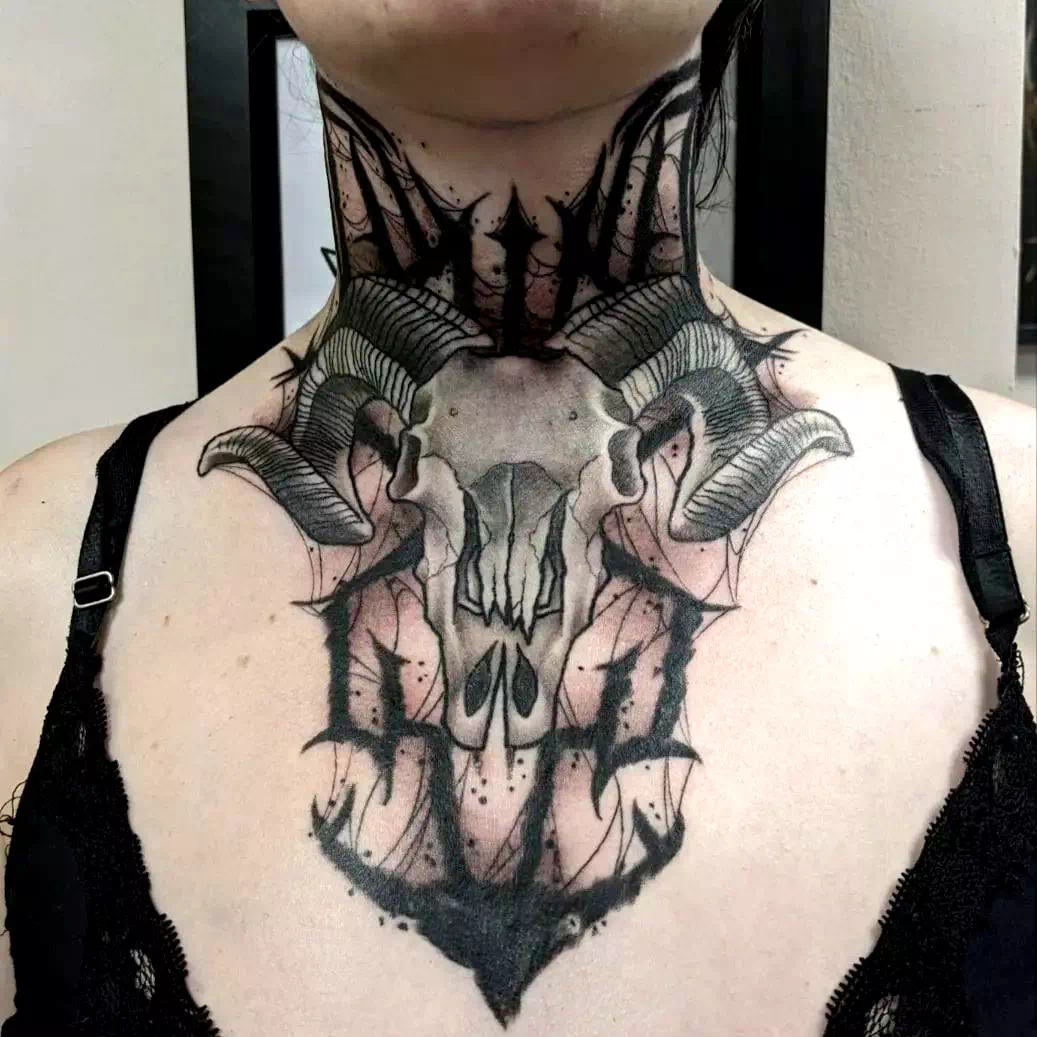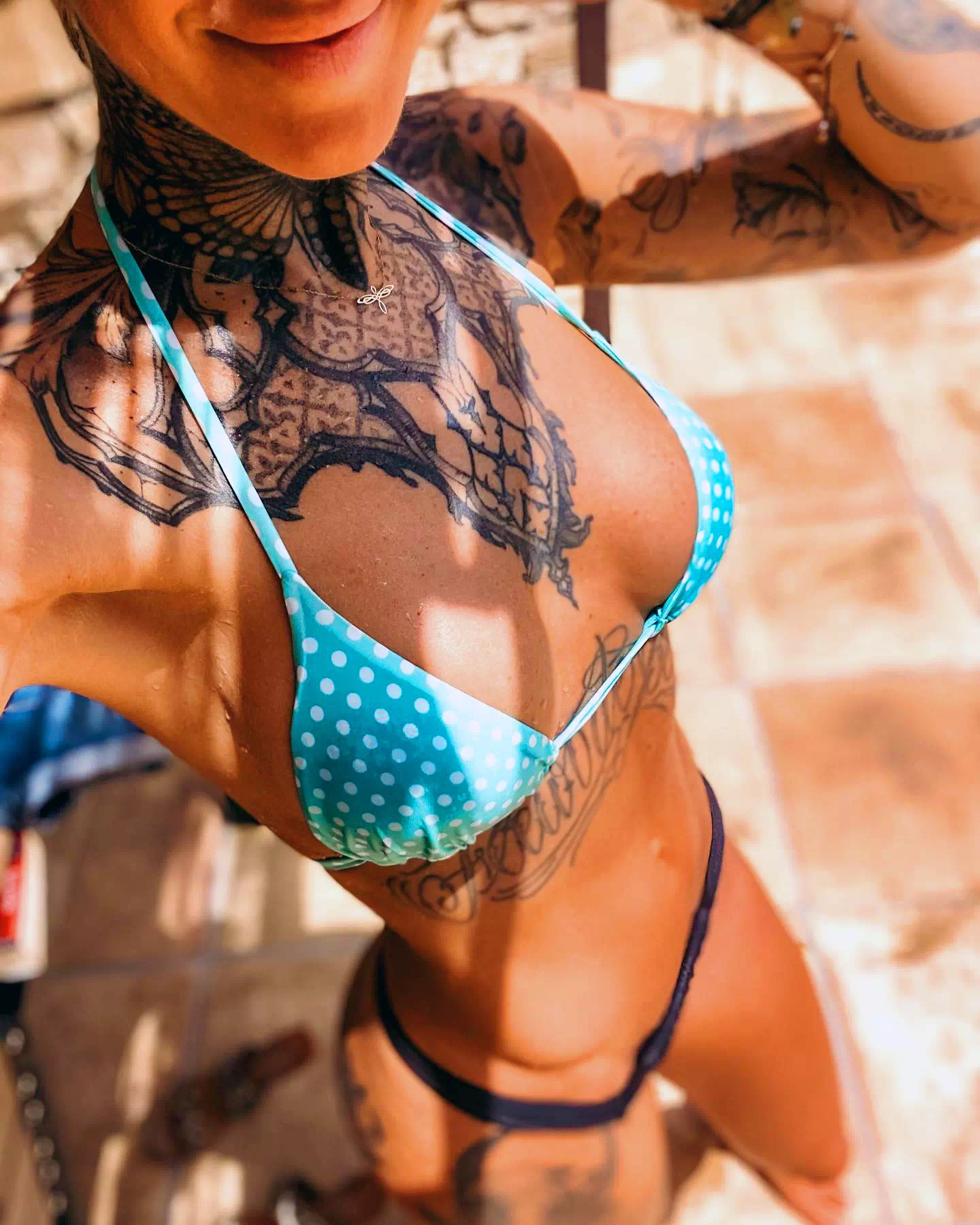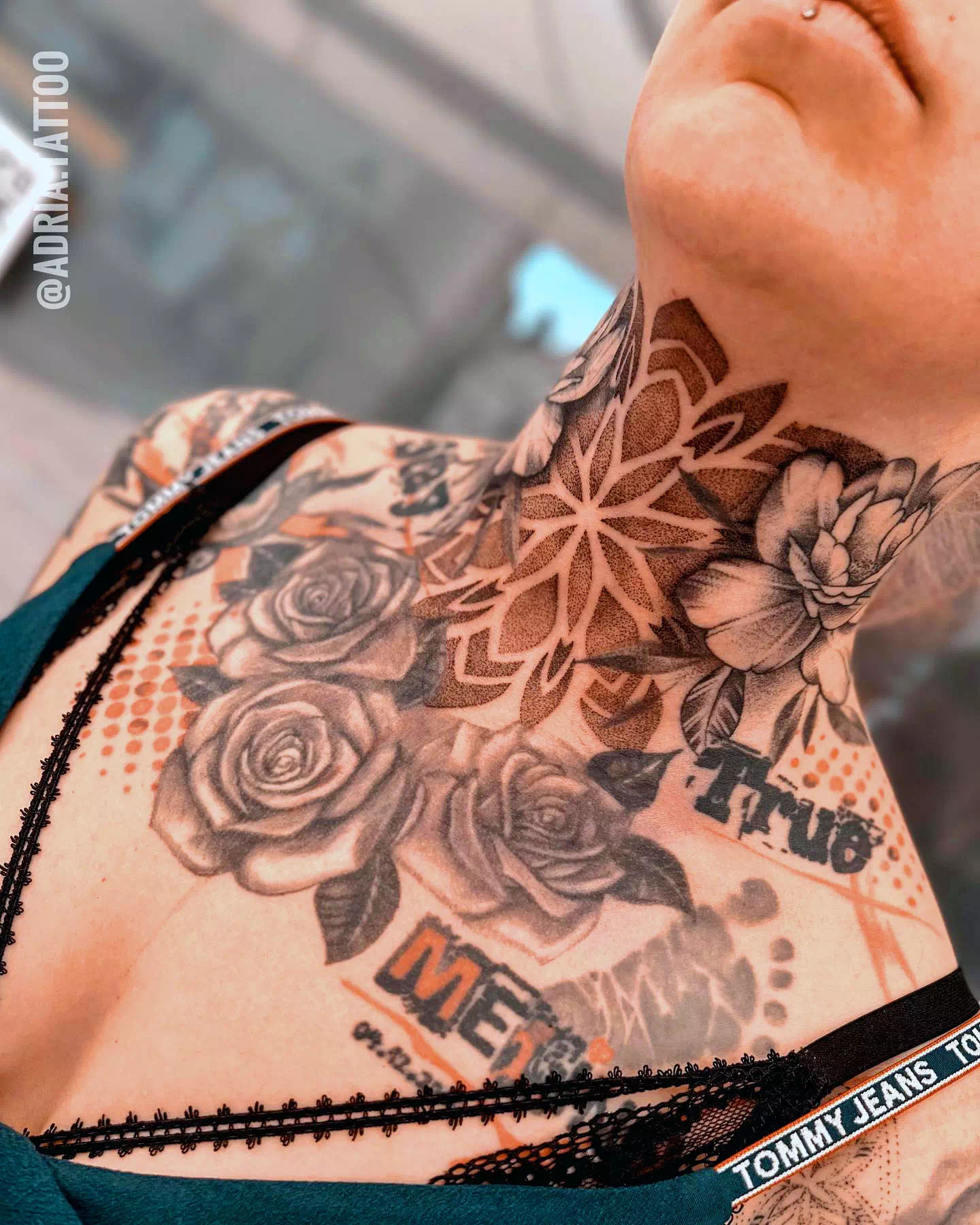 A full-neck tattoo is a form of tattoo that resembles a collar; it looks like an intricate and embellished turtleneck. Full-neck tattoos are becoming increasingly popular. Obviously, one cannot miss this particular tattoo style. Because of this, it is perfect for young women who like to stand out and be different.
The fact that these tattoos go from side to side as well as up and down makes it possible to create designs and pictures that are more expansive. These patterns can take the form of anything you want them to, from flowers to the eye of the third. When you get a tattoo that covers your whole neck, it's easier to combine different designs into one piece of art.
To ensure that your full-neck tattoo turns out precisely how you envisioned it, you must choose a talented artist.
11. Traditional neck tattoo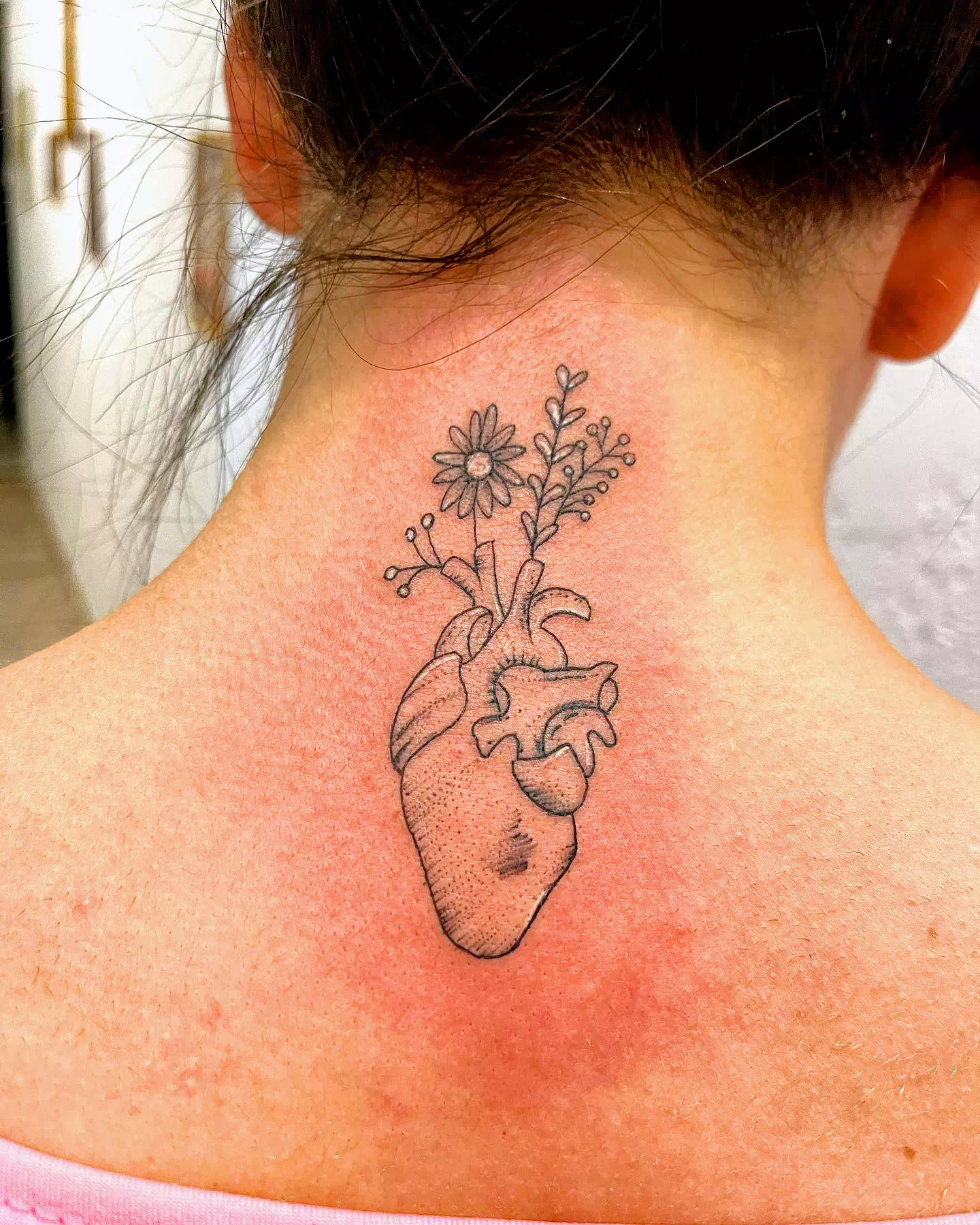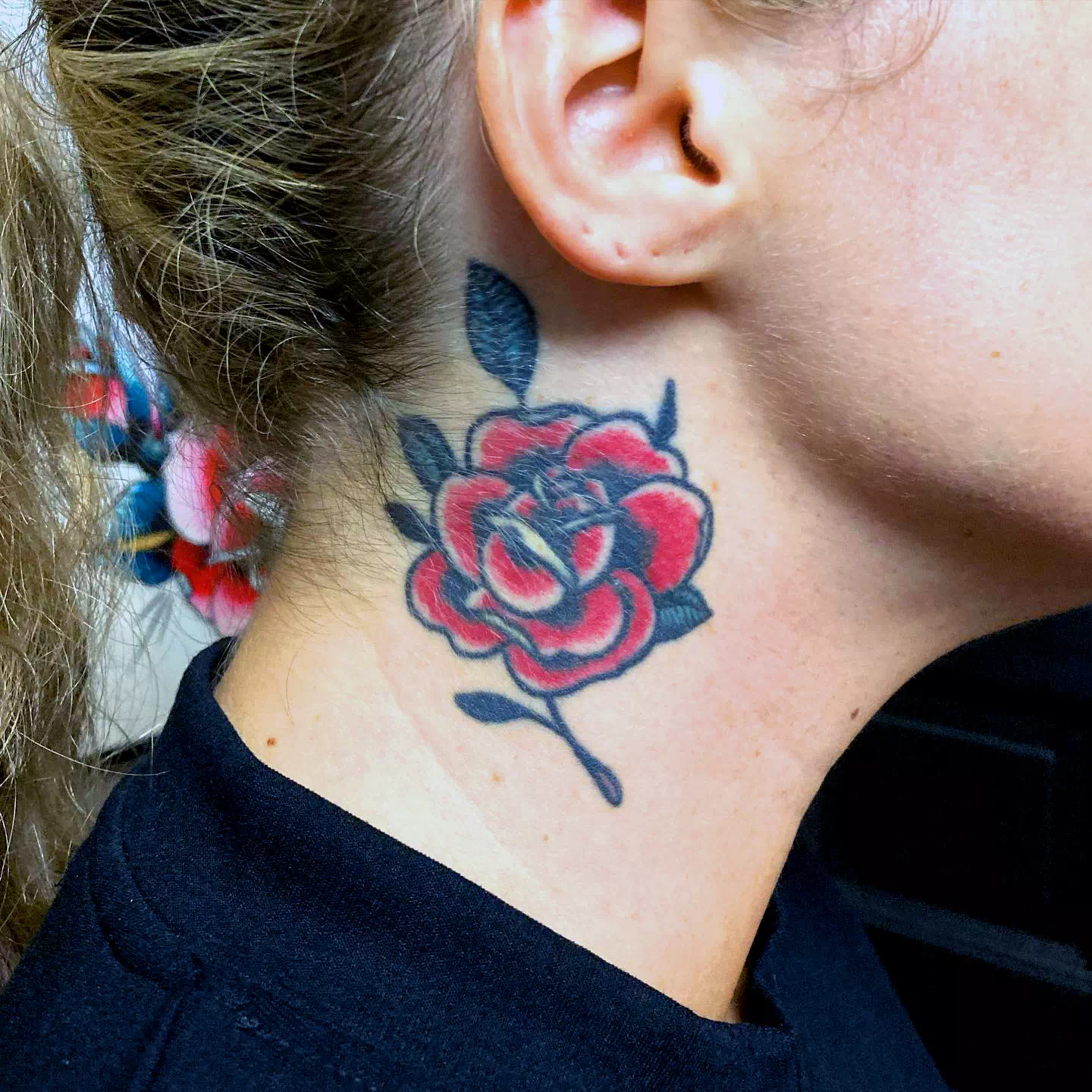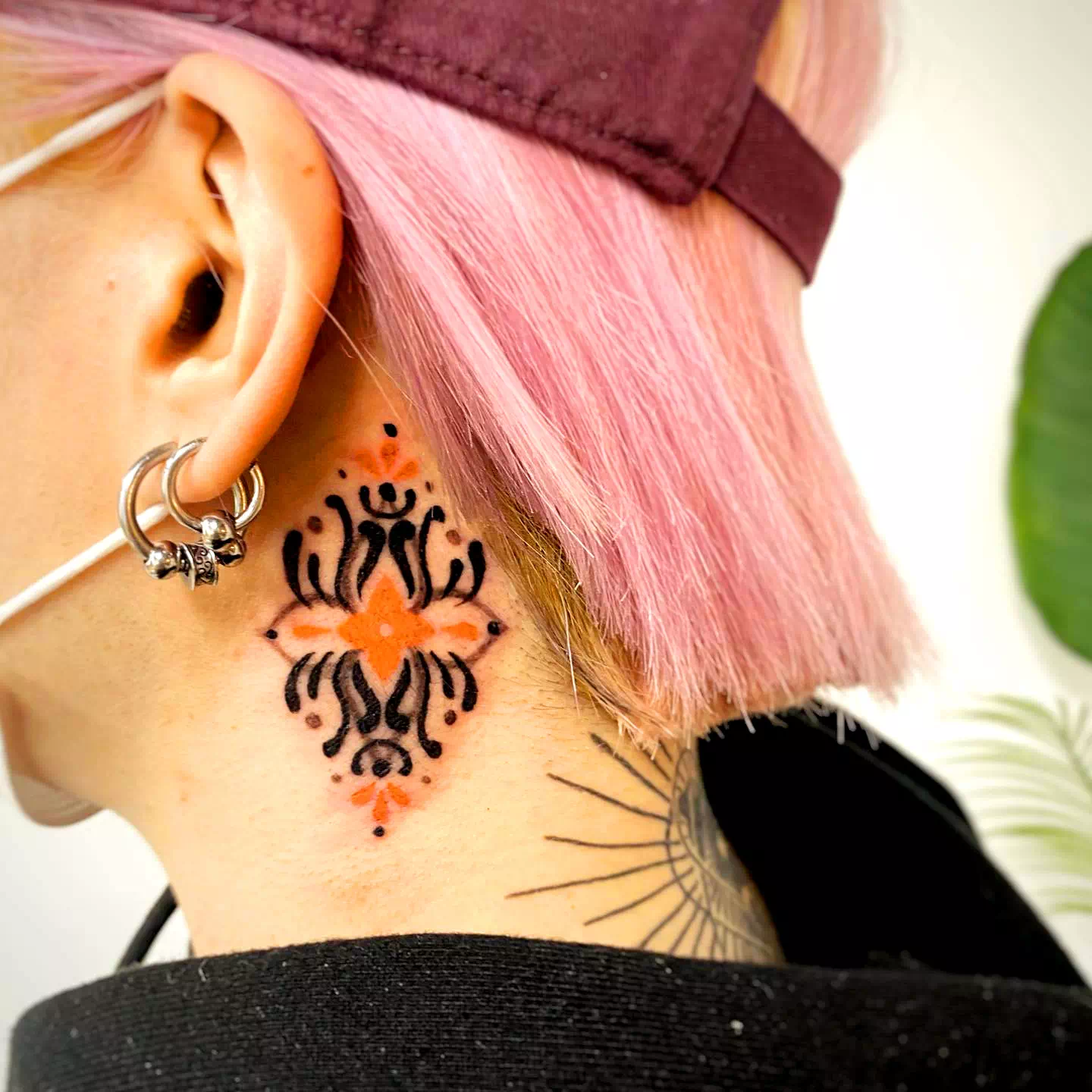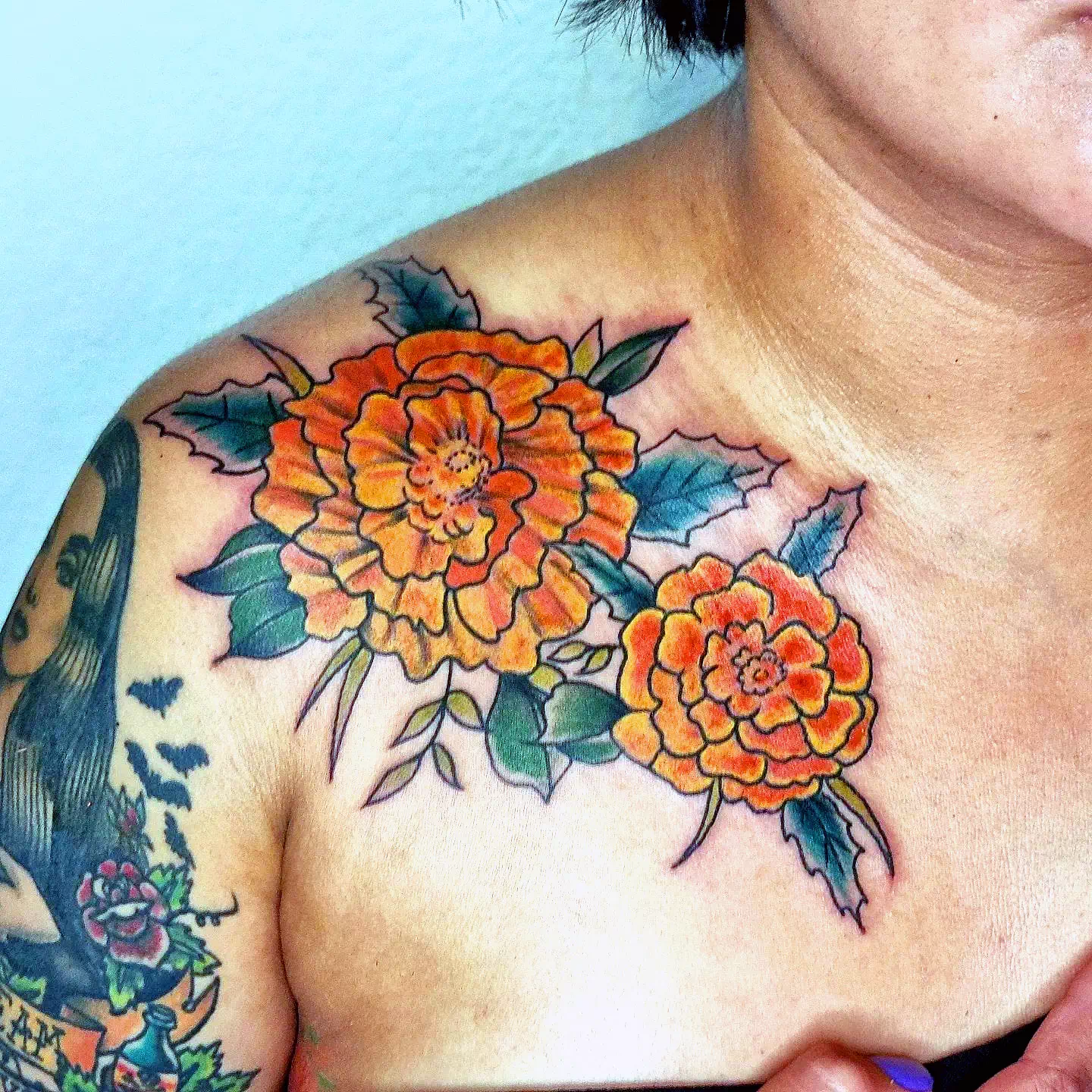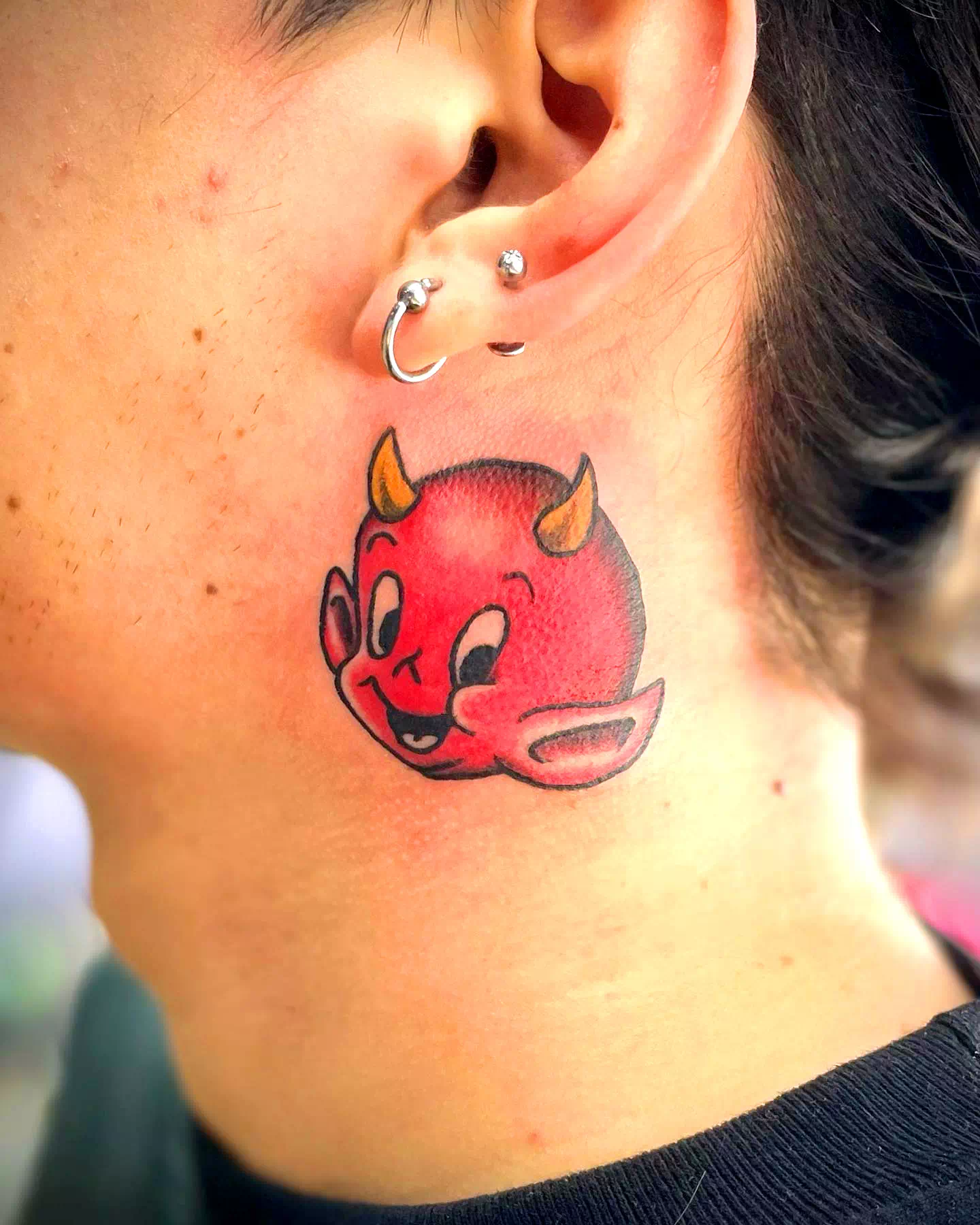 Men are more likely to have traditional tattoos, but that doesn't mean women can't flaunt them. A classic tattoo will have bold colors, and the outlines will be black. You can tell this by looking at it. Some themes are associated with seafarers and maritime environments, while others are unrelated.
Imagery plays a significant role in determining the precise significance of a traditional tattoo. For instance, the metaphor of stability that an anchor represents is something that keeps you rooted in reality. Swallows are a metaphor for traveling and eventually arriving at your destination.
12. Cross neck tattoo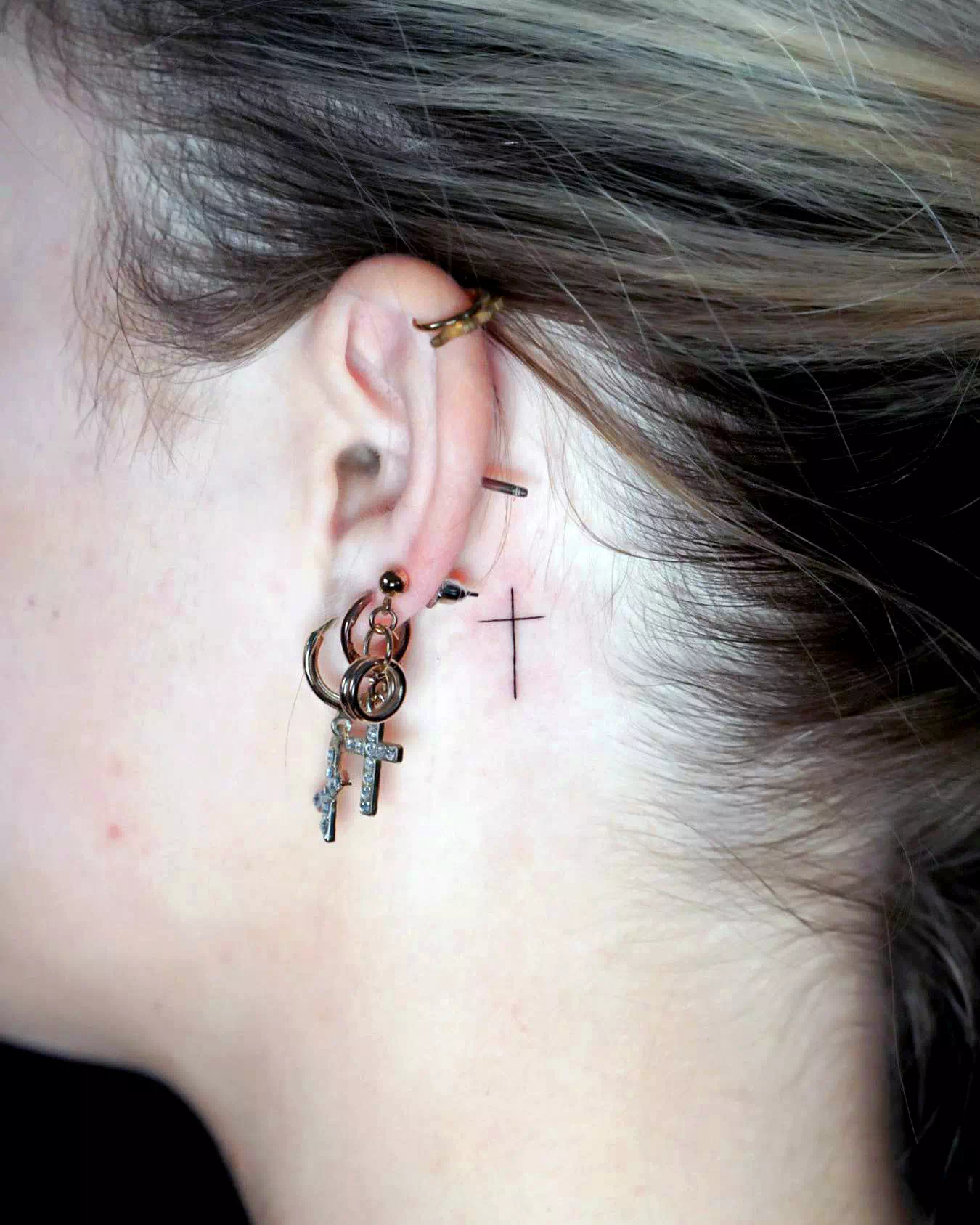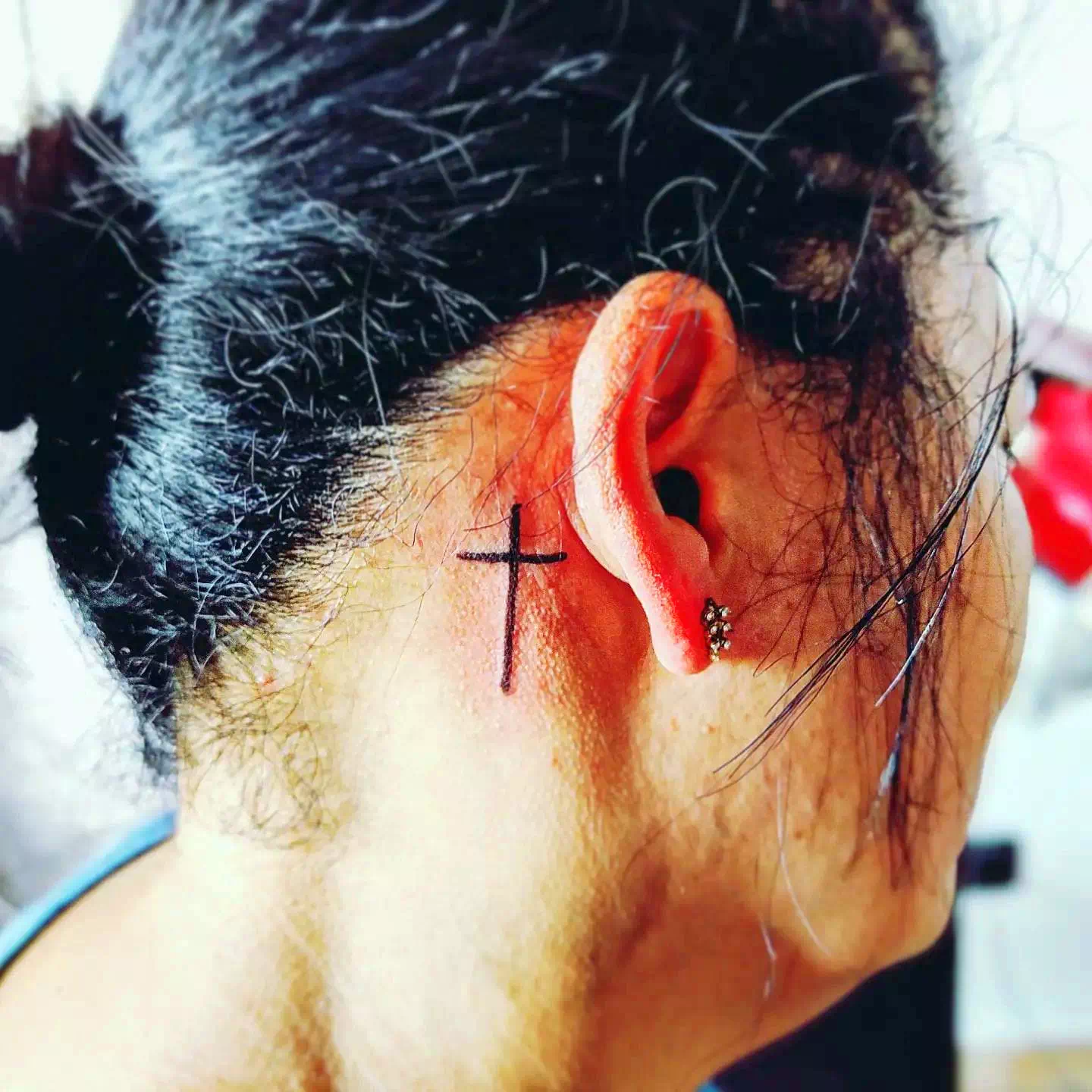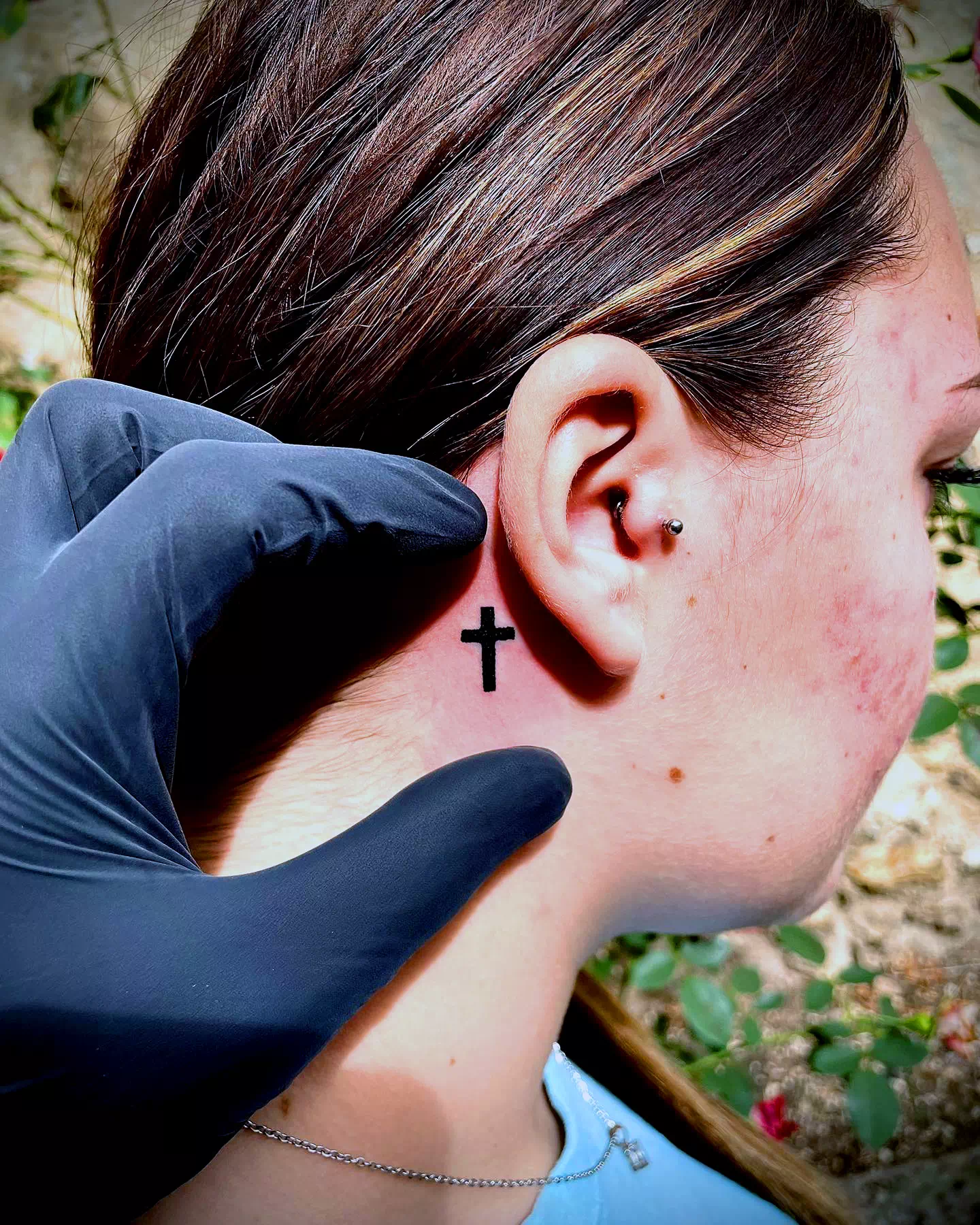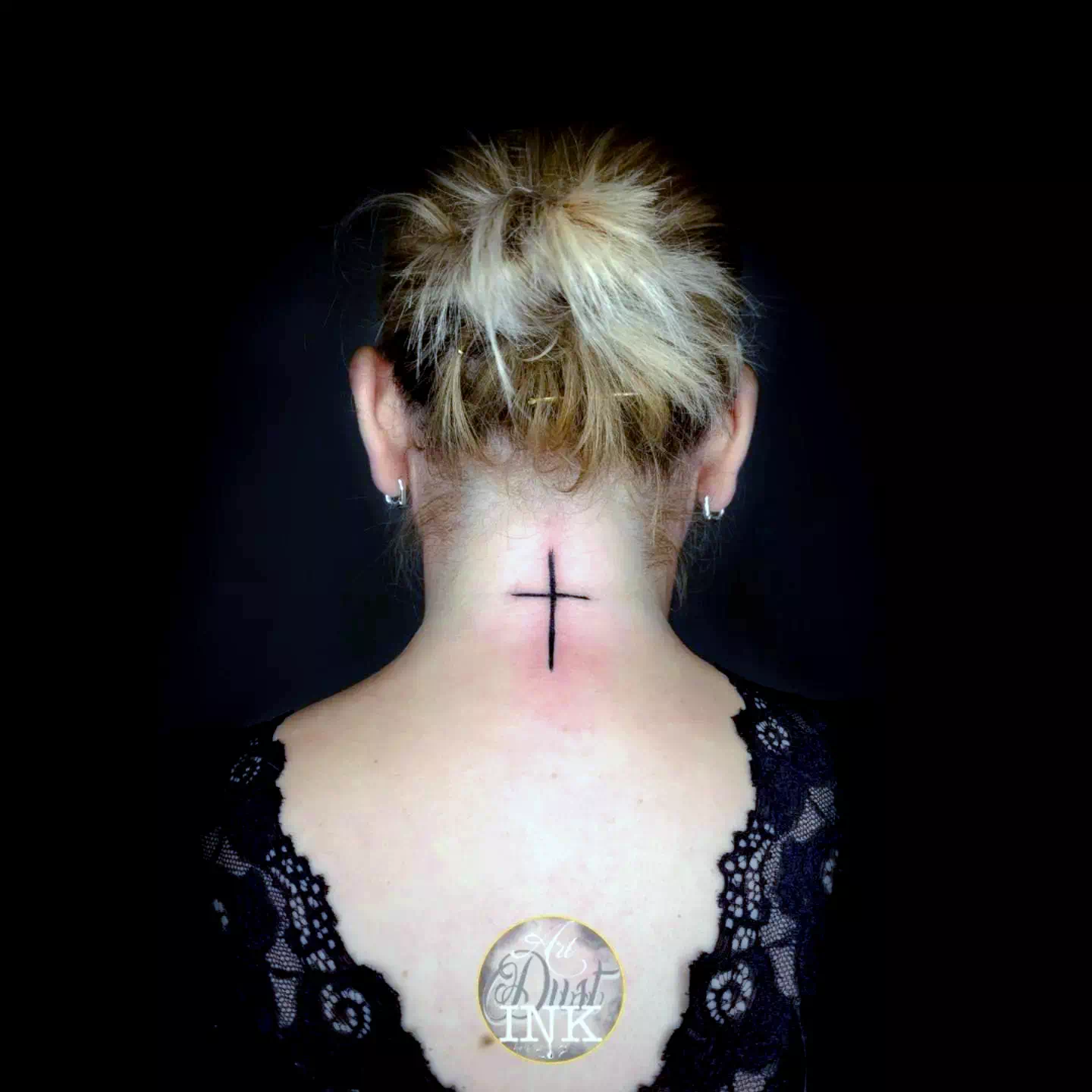 A Christian or other devout girl or woman would do well to consider getting a cross tattoo. It shouldn't come as a surprise that one's loyalty to their religion and faith is at the center of the meaning conveyed by a cross. The cross symbolizes sacrifice and unconditional love because Jesus died on it to save humanity.
You are free to get creative in this area, in addition to drawing a traditional cross. You can get a fine-line cross tattoo or more ornate patterns. One further possibility is to adorn the cross with the flowers that are most meaningful to you. The cross symbol can also be represented by other images, such as a sword or dagger, a flower design, or anything else.
13. Side neck tattoo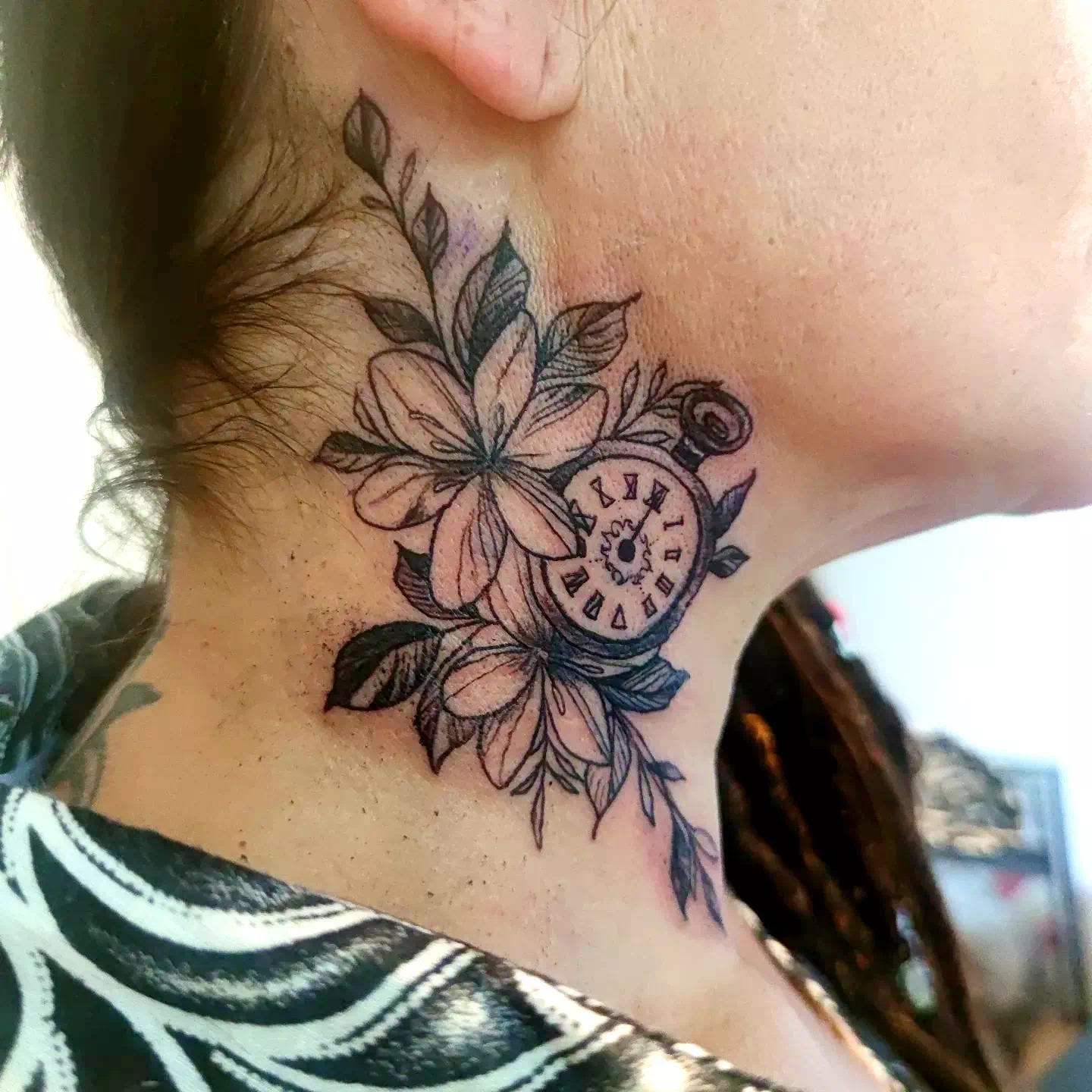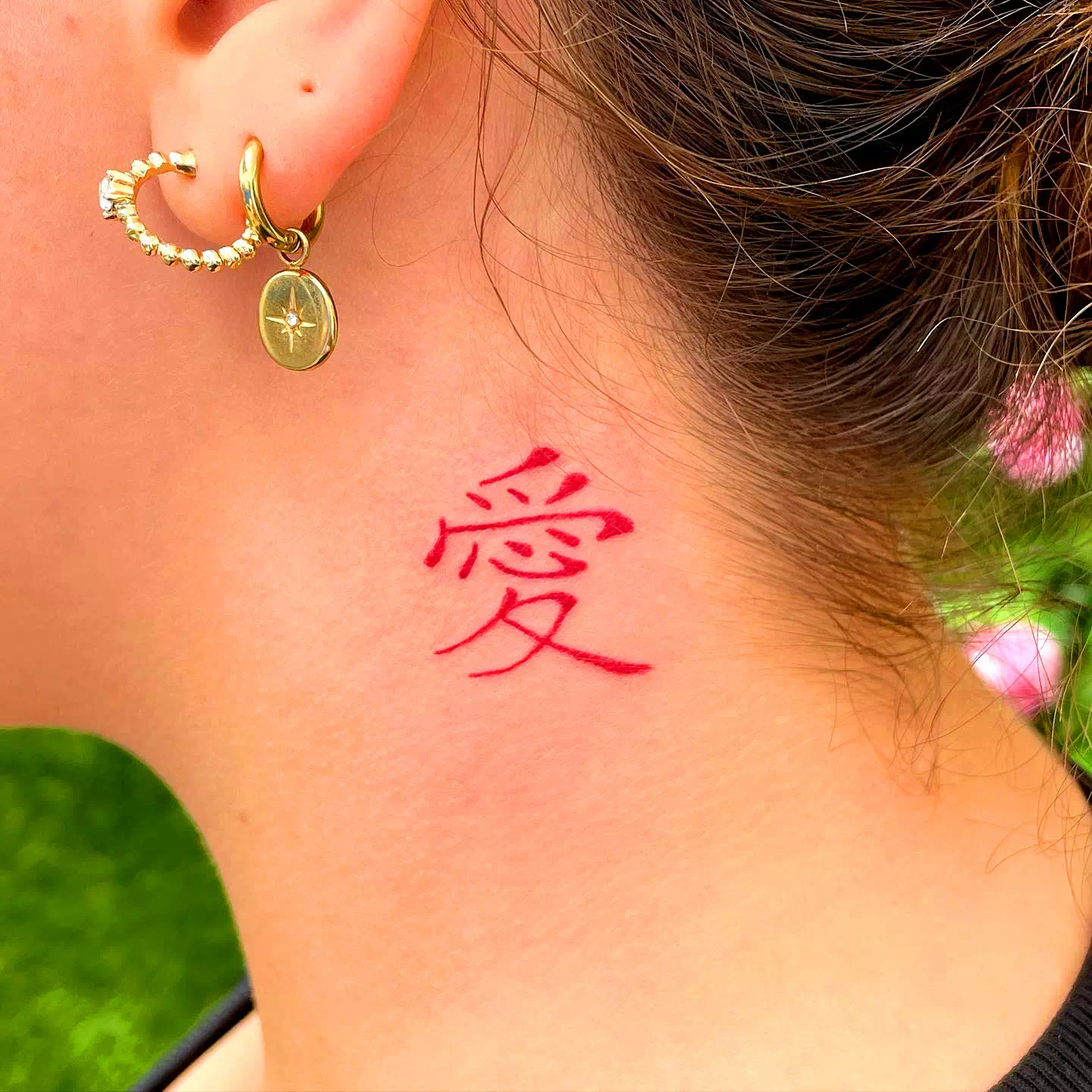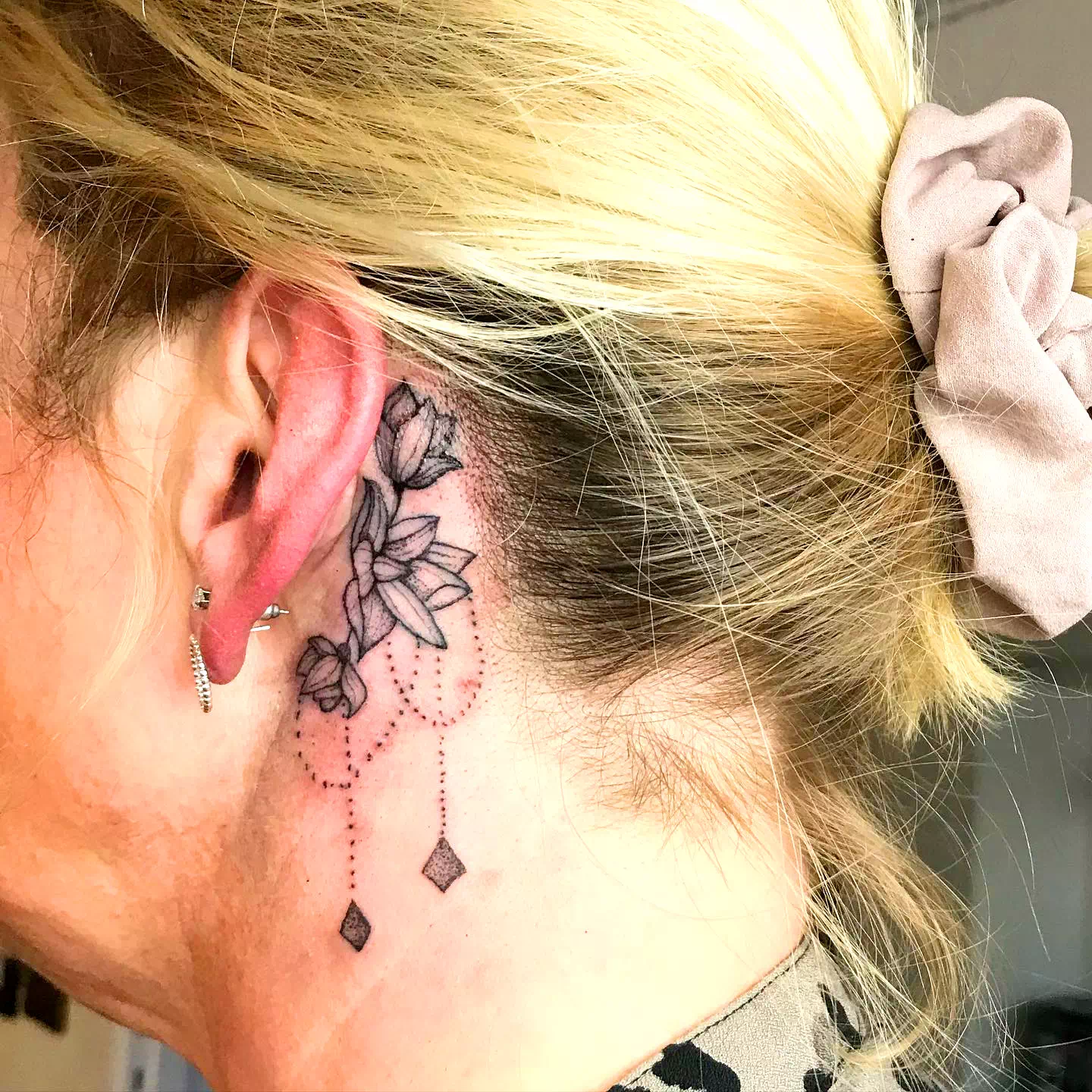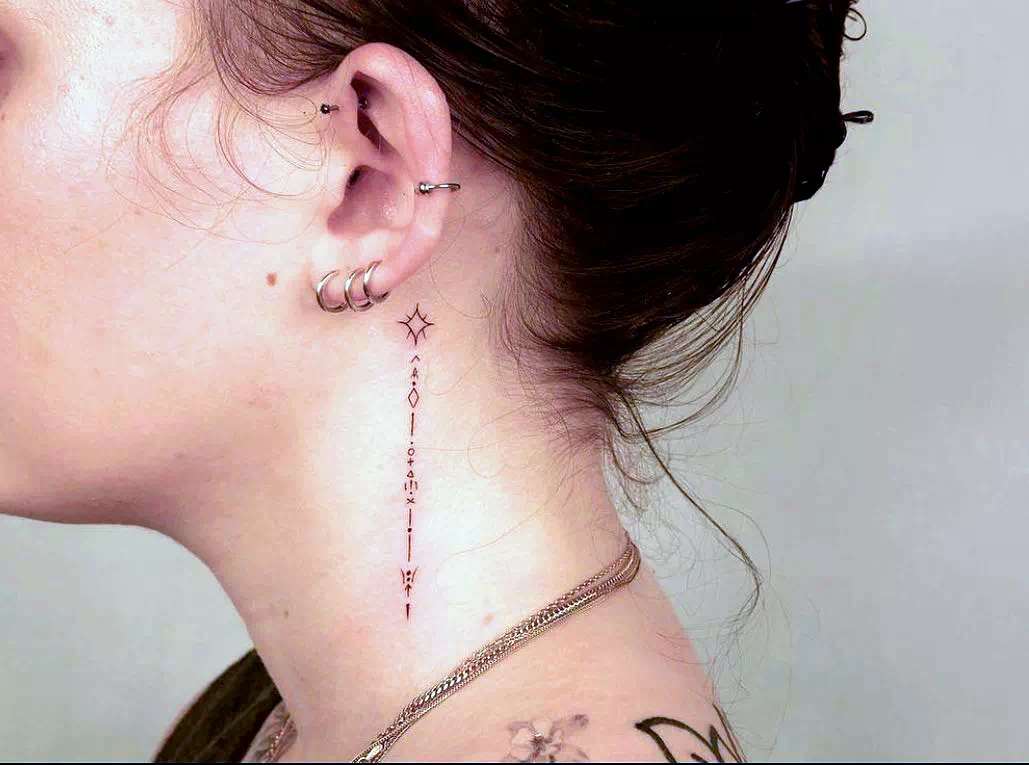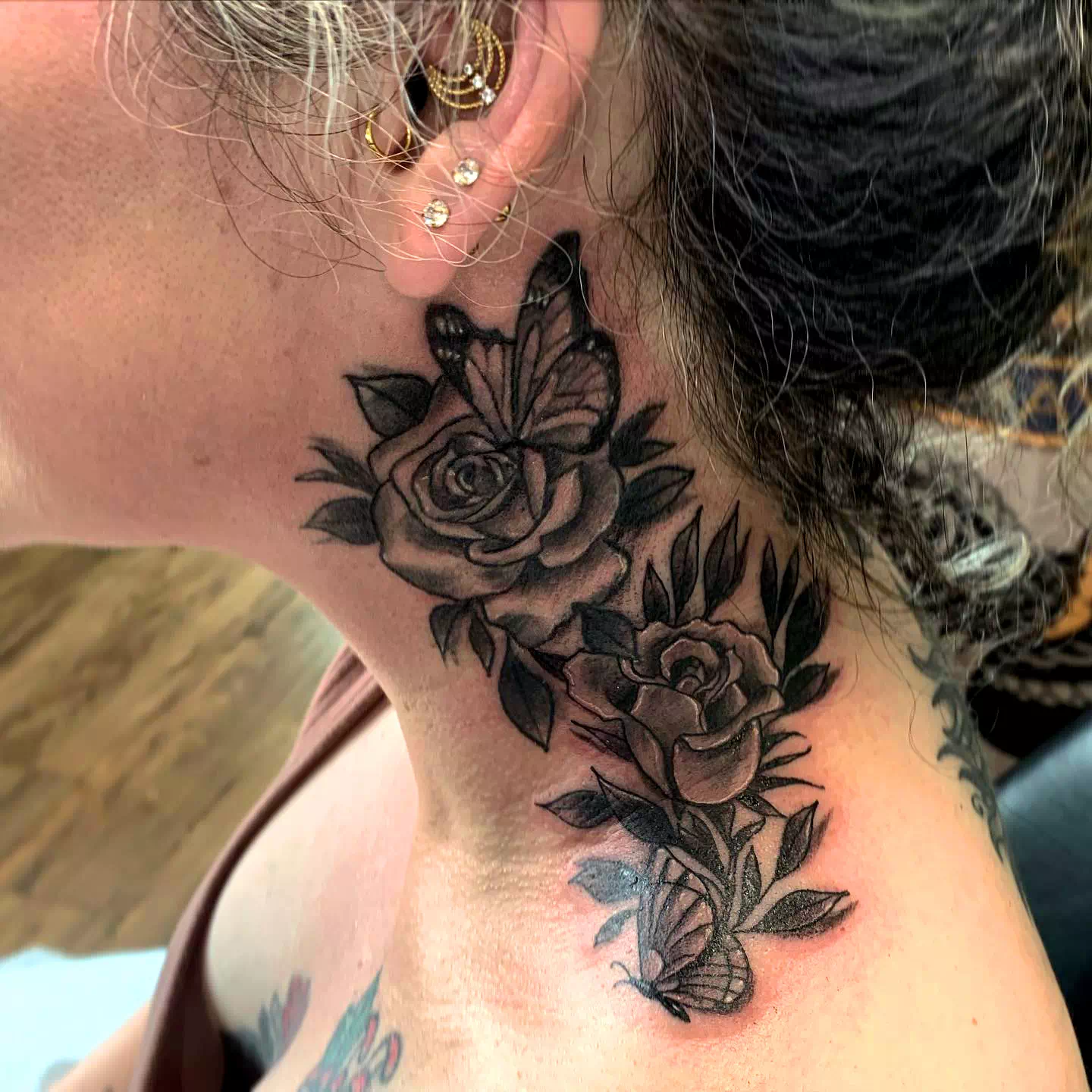 The front of the neck has looser skin than the sides. Thus, the side of the neck is where most of the pain is felt. This section lets you express your creative side by choosing between subdued, understated designs and daring, vivid artwork. A wide variety of design options are available for women's side neck tattoos. Your side neck area is suitable for wearables such as bees, hearts, butterflies, and rabbits. Therefore, the particular design of the tattoo is entirely up to you.
When it comes to the neck, smaller tattoos are much simpler to hide. You can approach this from a few different angles. One choice is to get a tattoo on the neck's side, either near or behind the problem area. Another possibility is to place it smack dab in the middle; this works particularly well with words of encouragement. In addition to that, you also have the choice to receive a tattoo at the nape of your neck.
14. Front neck tattoo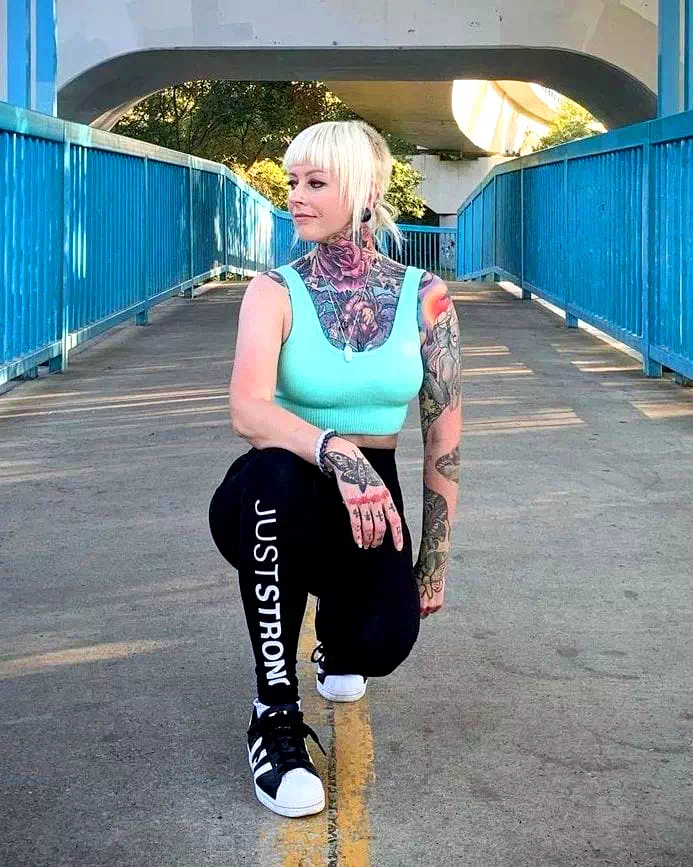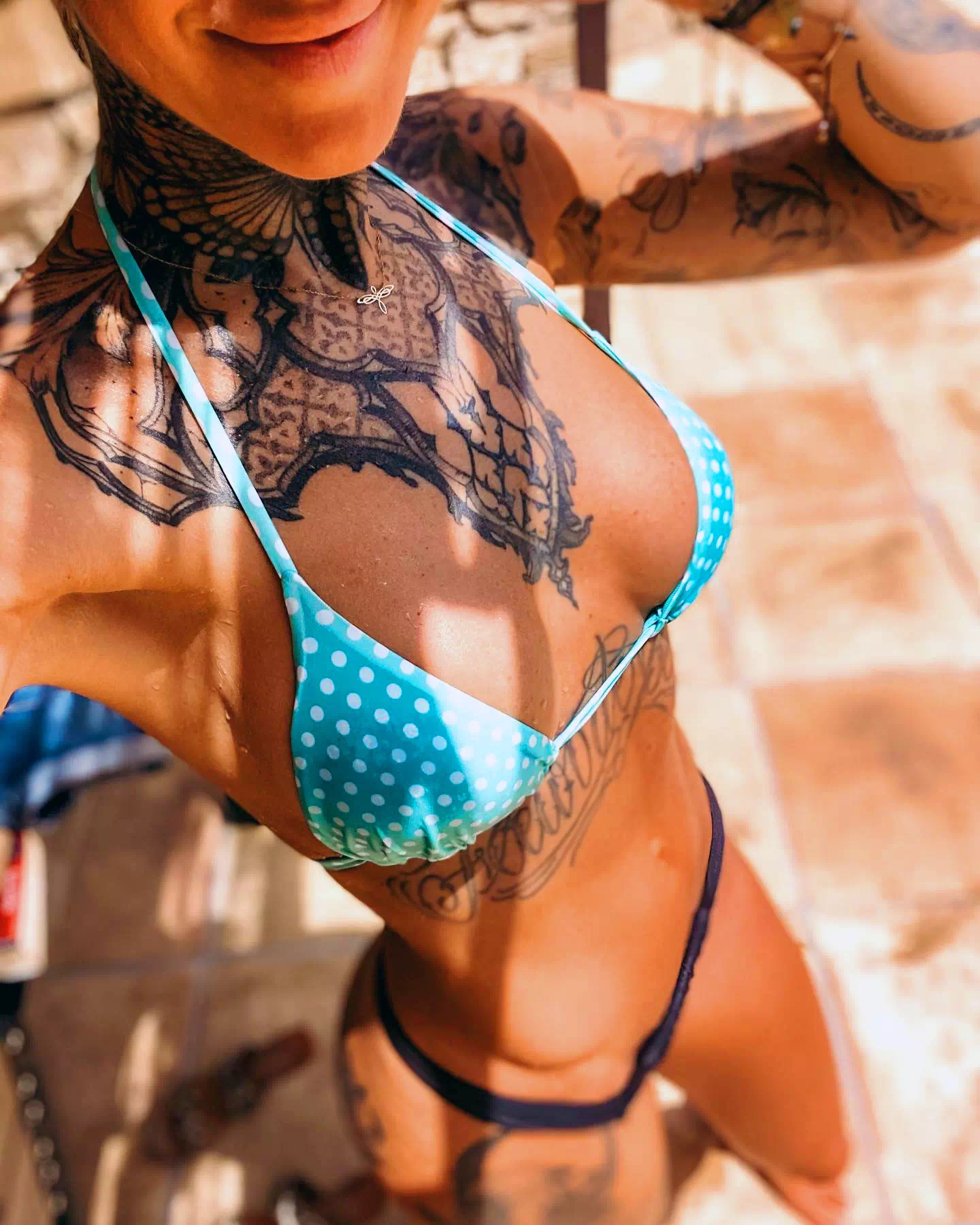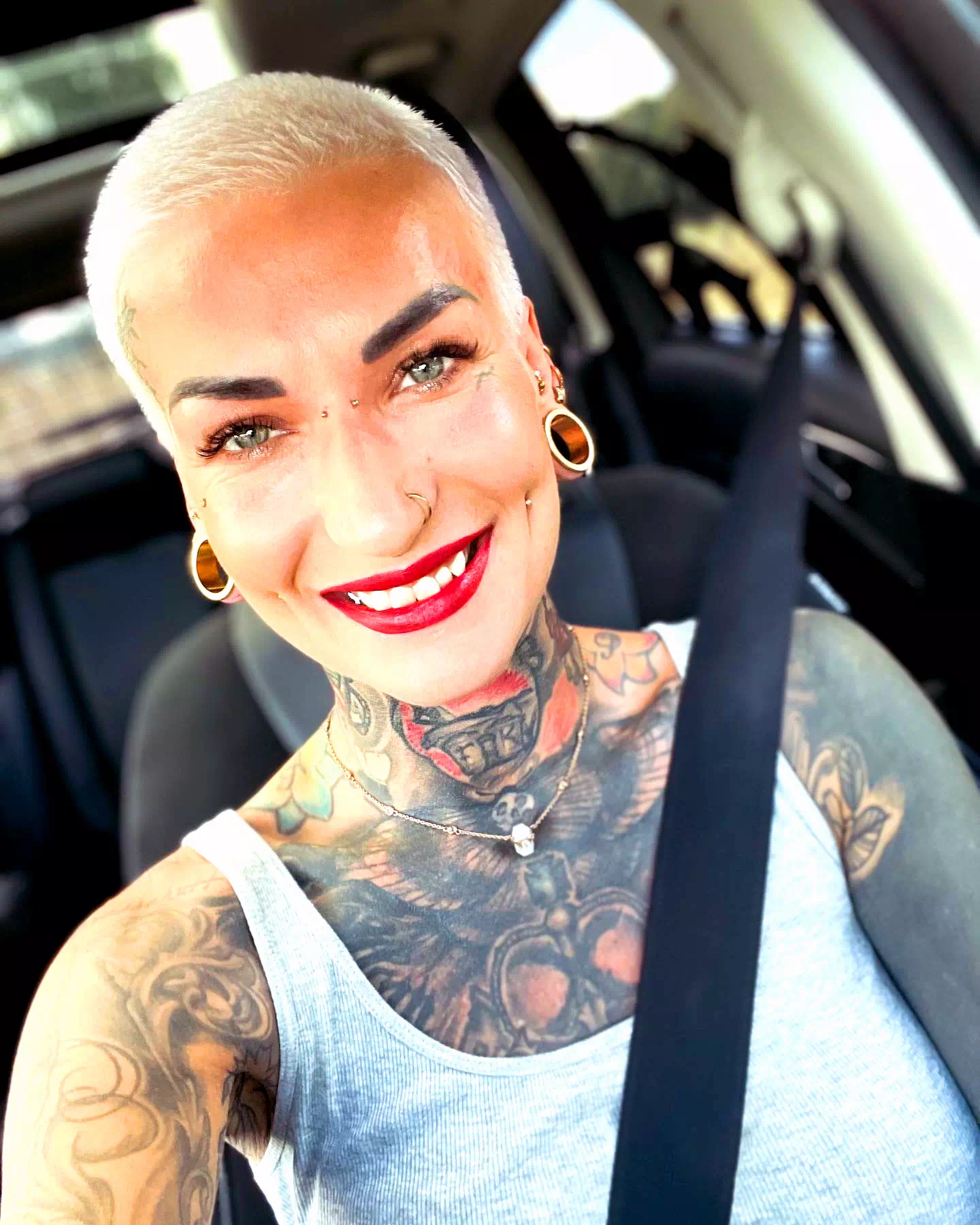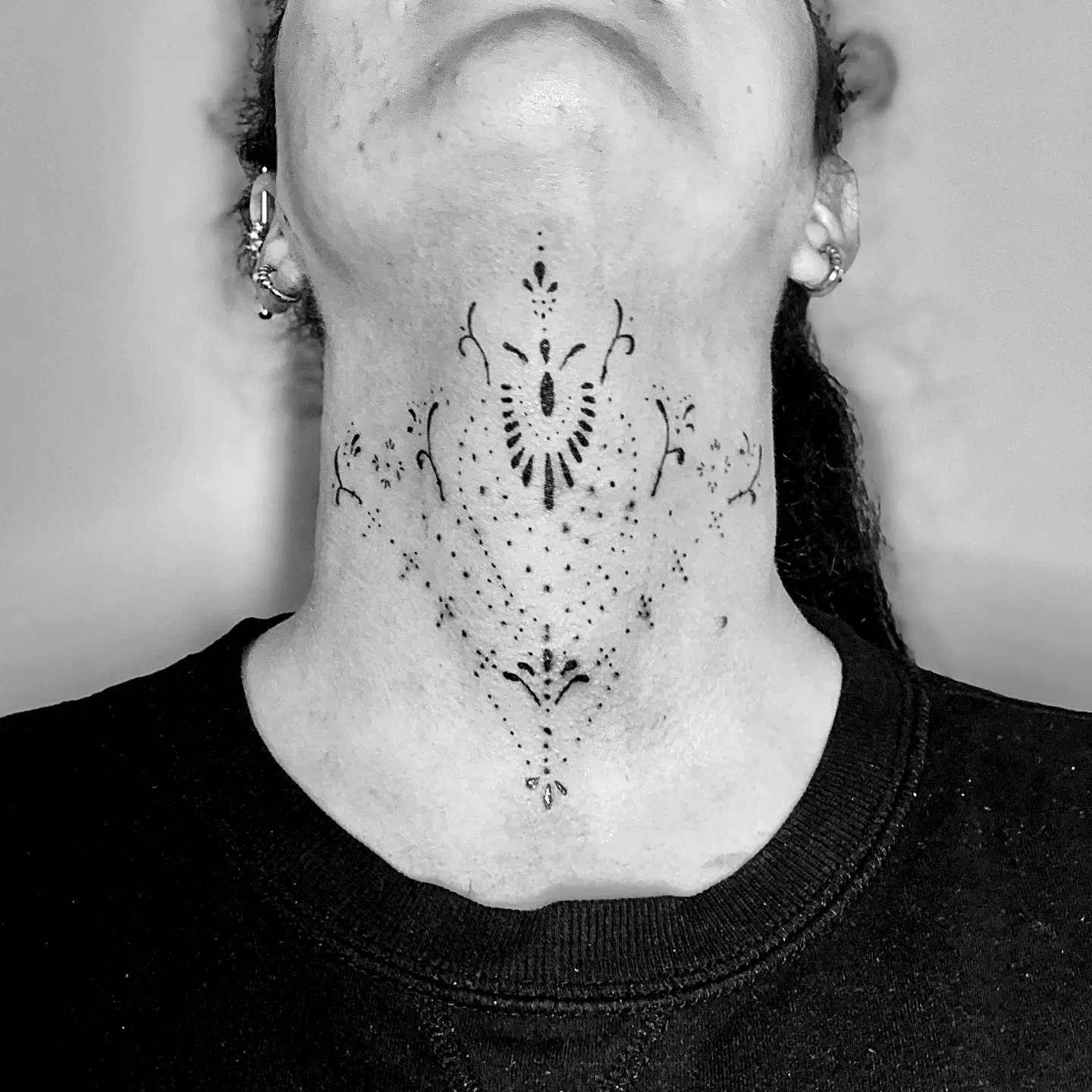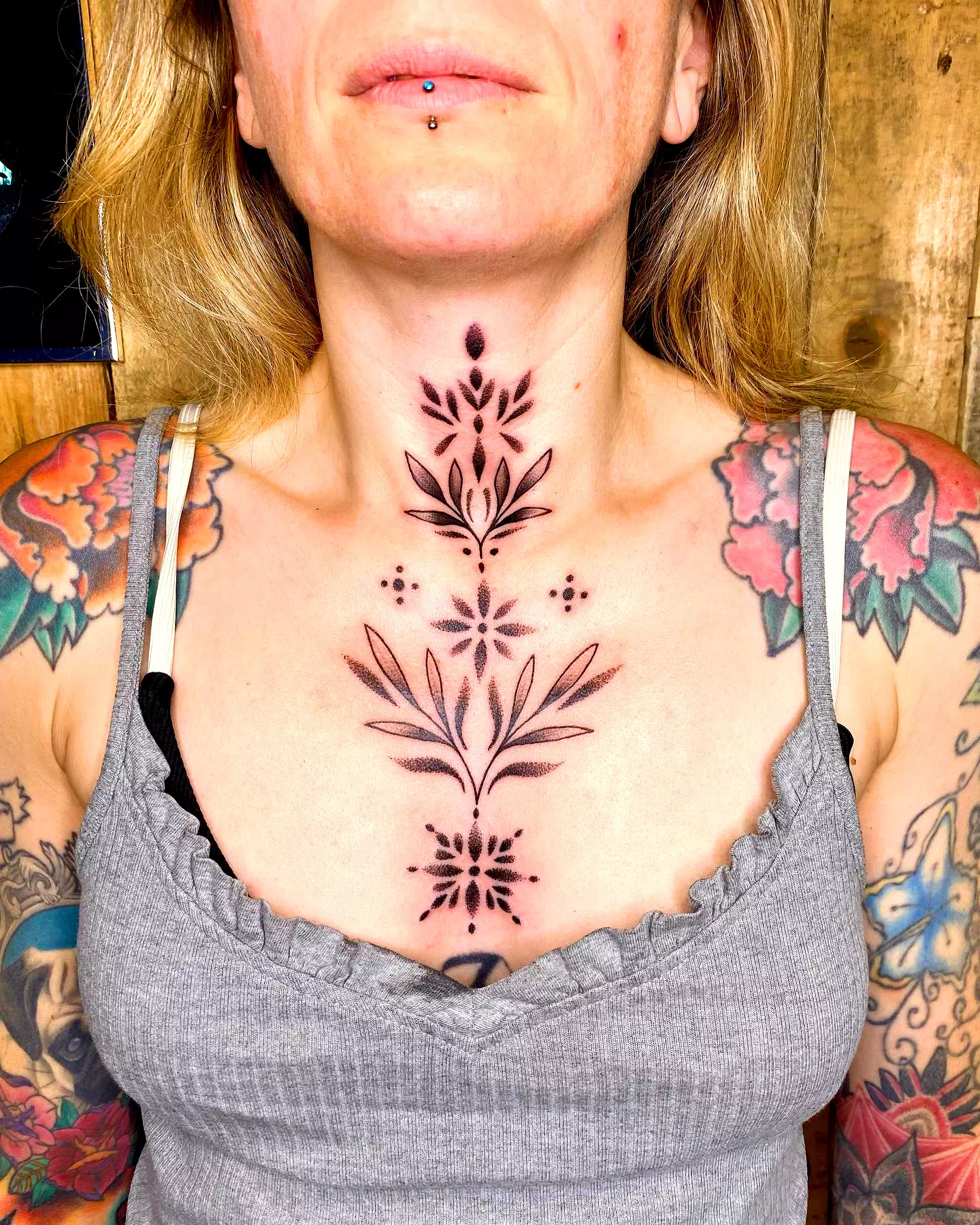 In most cases, intricate, substantial, and cutting-edge designs are used in front neck or throat tattoos. Women with an adventurous spirit who aren't frightened of taking on new challenges should consider getting a tattoo on their throat.
The selection of a tattoo artist is quite essential, given the sensitivity of this area. That is the only way to achieve the exact result you desired.
The significance of each and every tattoo is unique; in this instance, the symbolism is determined by the item being tattooed. This placement, however, also represents honesty, sincerity, and being open about one's feelings, thoughts, and desires because of the importance of the neck to one's ability to communicate. You're not the type of person who keeps everything bottled up inside.
15. Feminine neck tattoo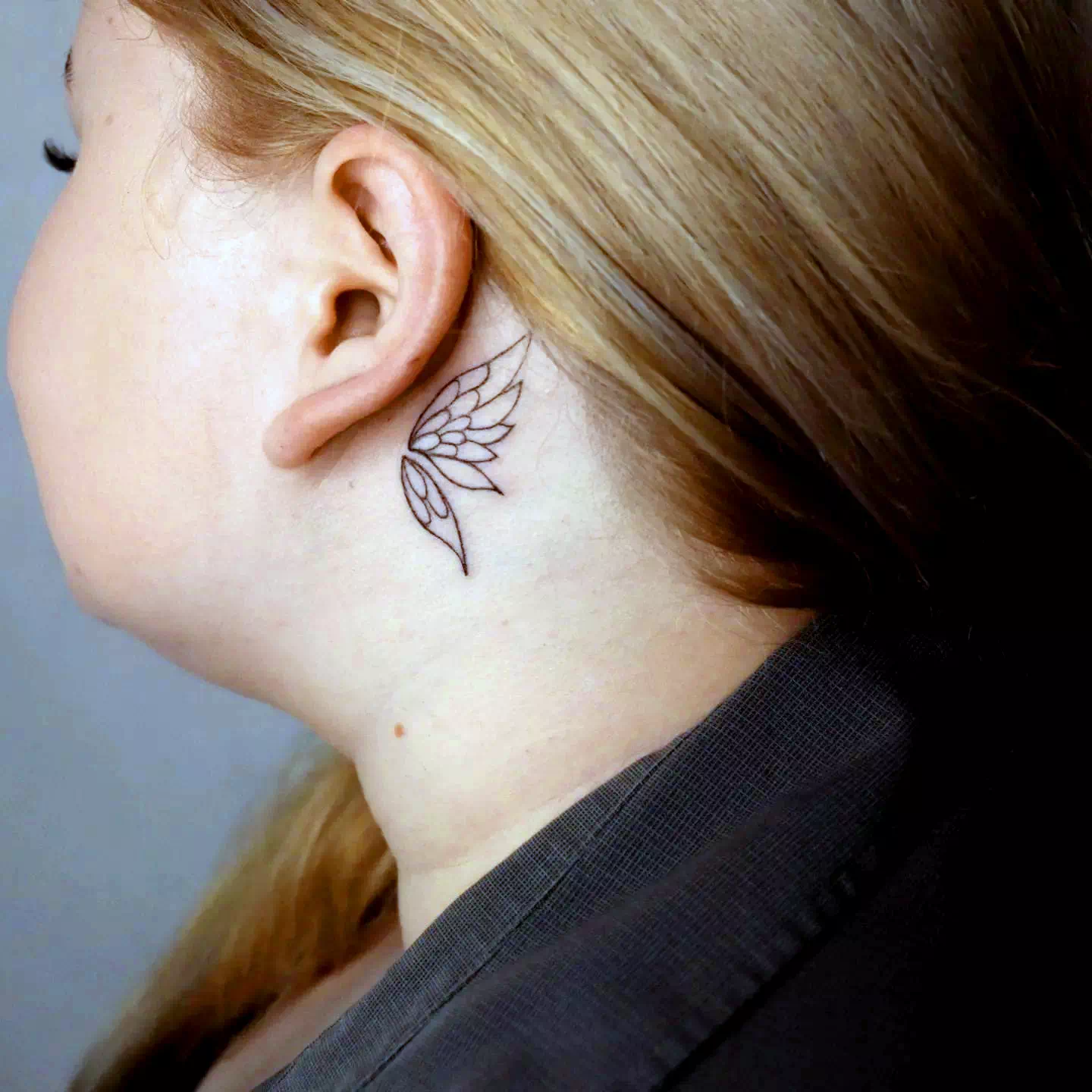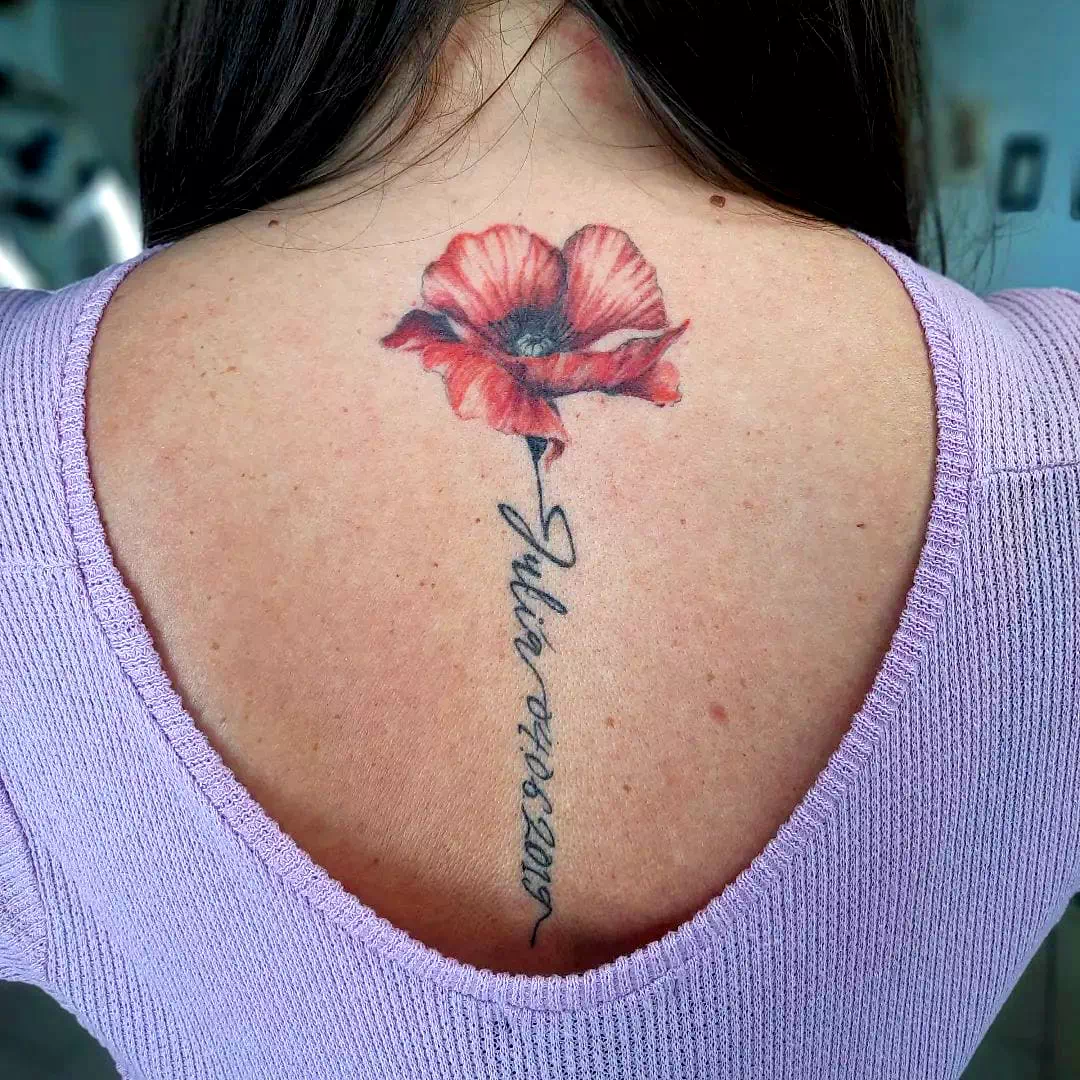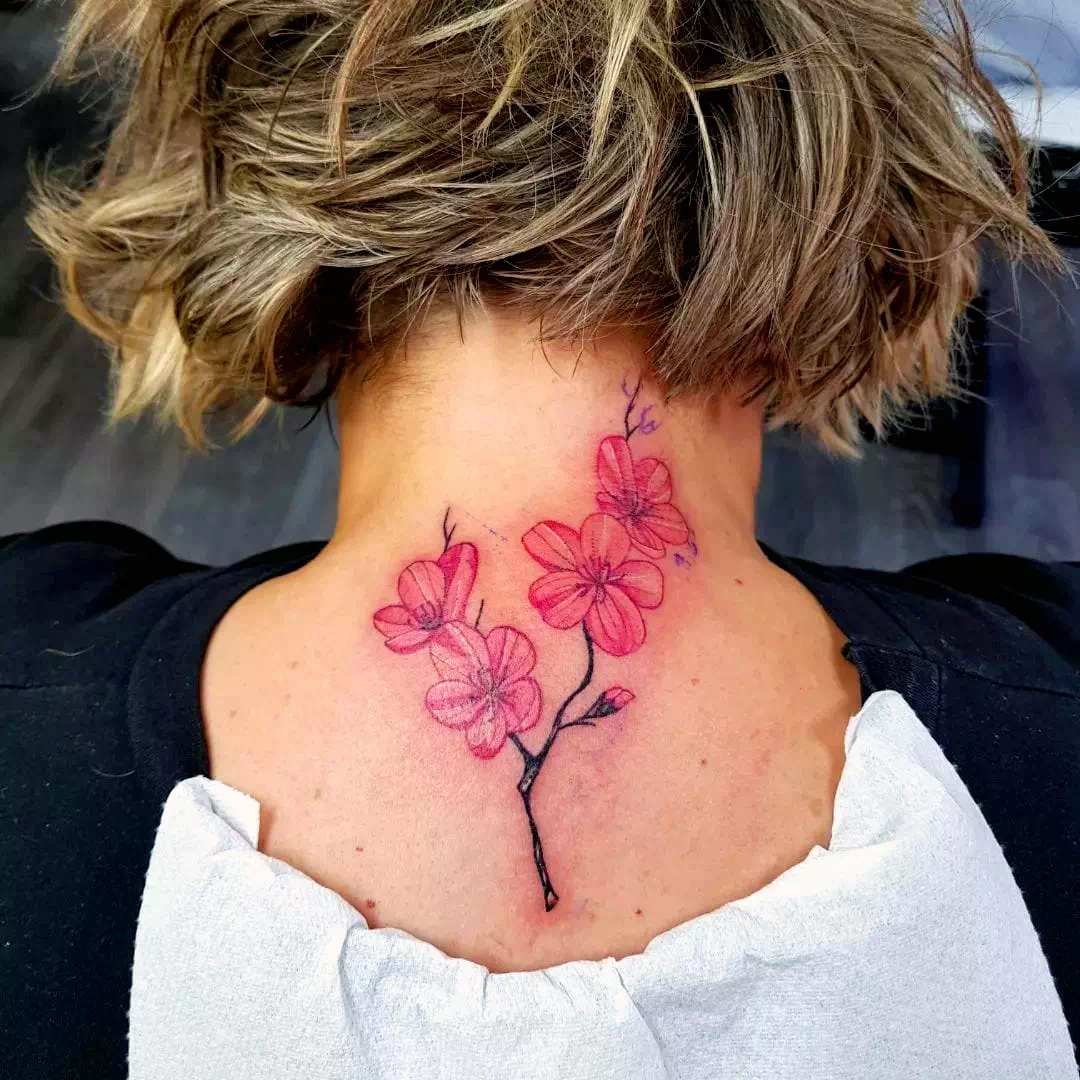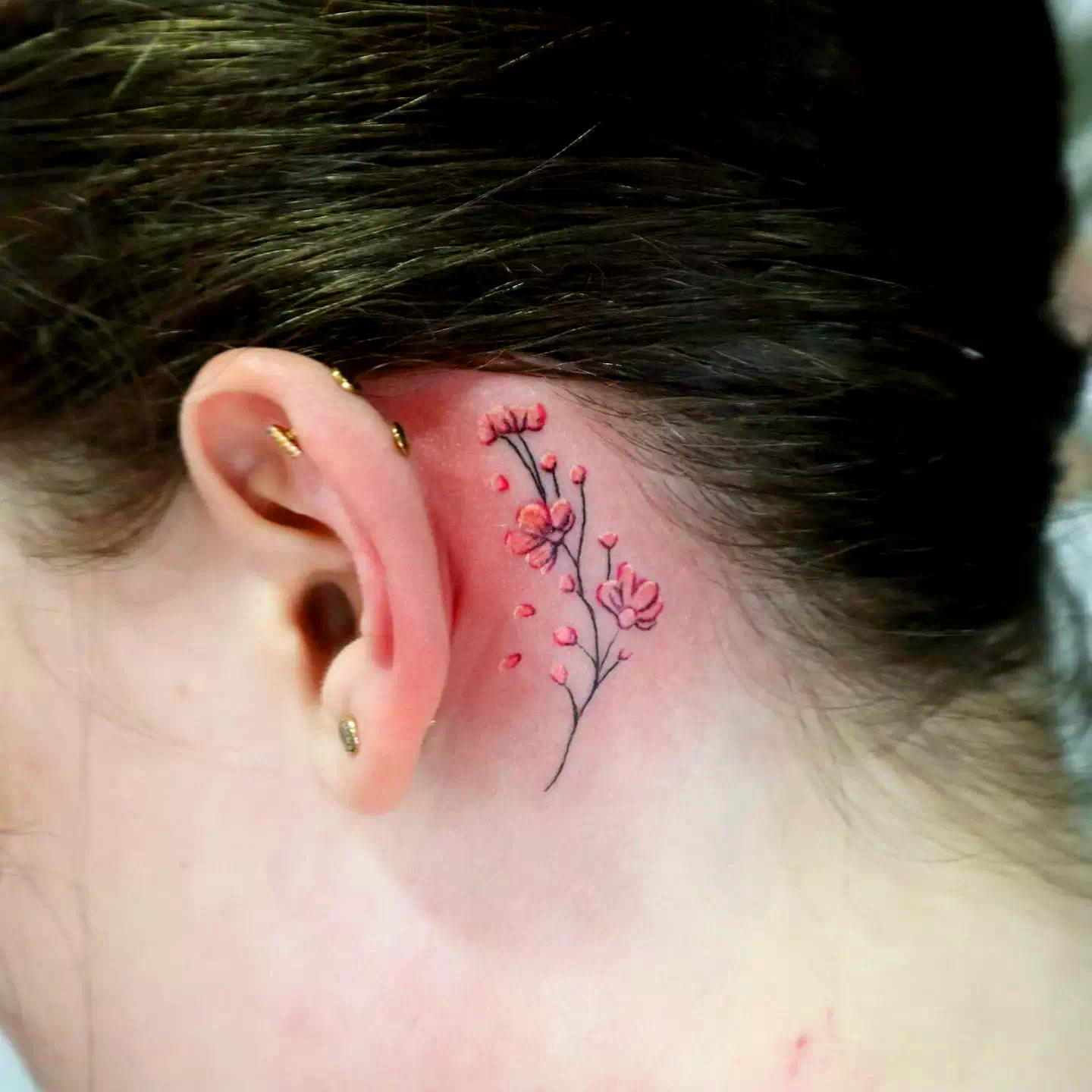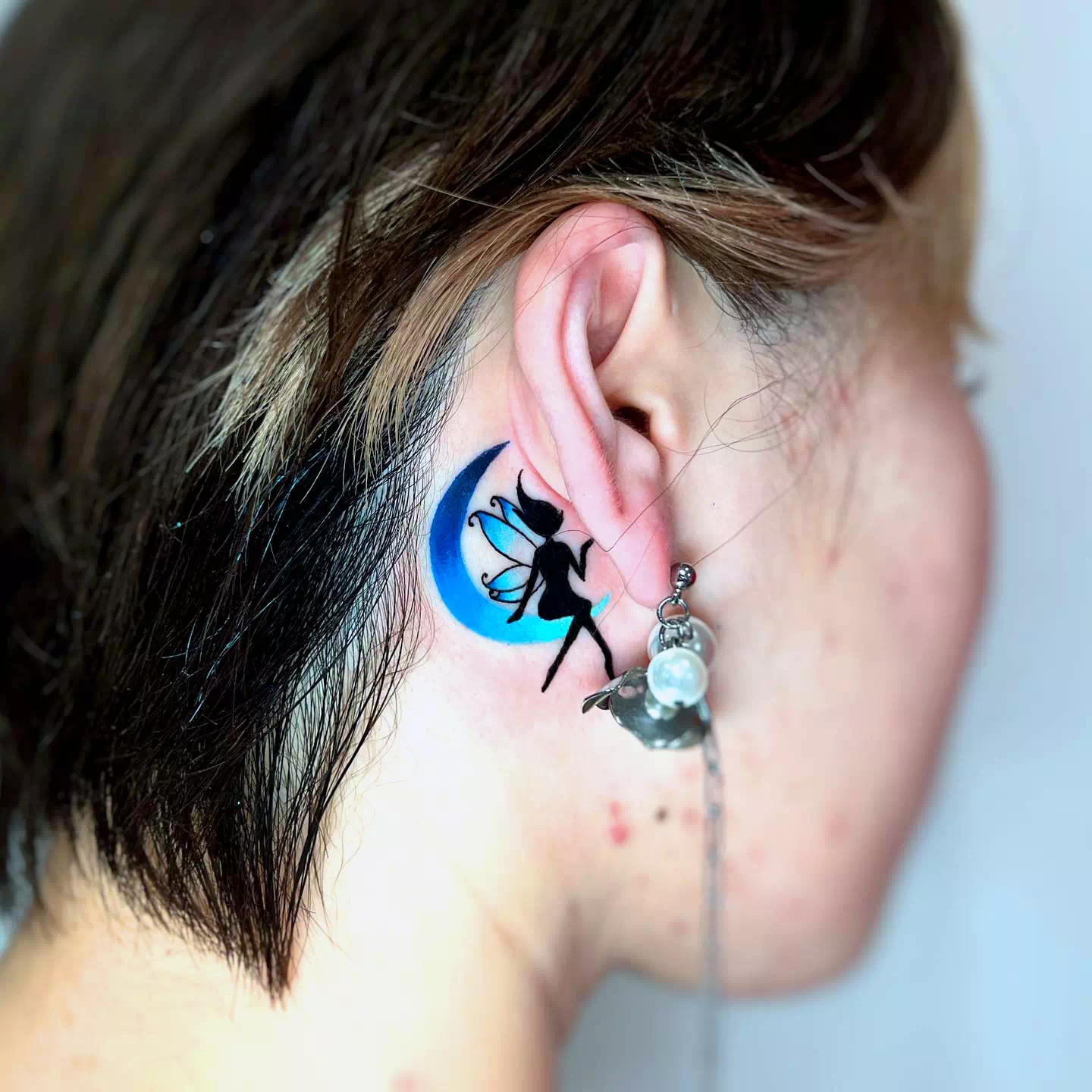 Tattoos on the neck that are stylish and feminine exude elegance while at the same time boosting the wearer's self-confidence. In most situations, female neck tattoos are placed on the side of the neck, allowing the wearer to keep the tattoos visible or cover them up if they so choose.
There are no guidelines for what constitutes a "feminine" tattoo. There is no indication that one of these images is more feminine than the other. It all boils down to your personality and the kind of person you are or what you think of as the ideal representation of a woman. If you let your imagination run wild, you'll have a great time designing your new neck tattoo.
Meaning of a Neck Tattoo for Women
Historically speaking, only men were allowed to get tattoos on their necks. Times have changed, and as a result, we now witness an increasing number of women sporting tattoos on their bodies.
It's possible to learn a lot about a person from the placement of their tattoos. The neck is typically associated with the act of speaking and communicating. So, the placement of a tattoo could be used to send a message or share your thoughts, feelings, and wishes without words.
A tattoo on your neck could signify that you are not frightened of taking risks or expressing yourself. You may be a brave person who isn't scared to make your own decisions and accept responsibility for the consequences of those decisions, whatever they may be.
It is said that a woman with a neck tattoo exudes strength, boldness, and wildness. However, specific patterns may also draw attention to your more delicate, emotional, and feminine side.
Although the location of a tattoo may have some symbolic significance, the imagery chosen for the tattoo is where the real meaning lies. Throughout this guide, we have talked about a variety of different pictures and the meanings behind them.
It is also beneficial to discuss the instances in which a person chooses a tattoo based on its aesthetic qualities. This shows that you care about how things look and pay attention to the details, so it's a great choice.
Neck Tattoo for Women: More FAQs
Is it a bad idea to get a neck tattoo?
Indeed, one must give a considerable deal of thought to the design of a neck tattoo. You must consider the benefits and drawbacks to select the best choice for your circumstances. The soreness is just one of the many difficulties that come with this particular placement. Be sure to gather all of the information, list the positive and negative aspects of neck tattoos, and then decide what's best for you.
Do neck tattoos hurt a lot?
Because the skin in this area is so delicate, you should anticipate experiencing both pain and discomfort. Because the skin on the sides is often tighter, the sides are less likely to be injured. You should also keep in mind that everyone feels pain differently.
How long does recovery last?
In this scenario, recovery takes significantly more time. Why? The healing process could be slowed down by activities such as moving the neck or having one's clothes rub against the wound. The healing process for the tattoo could take as long as three weeks. Your tattoo artist will provide instructions to help the healing process go as smoothly as possible. It is in your best interest to follow those instructions.
Will neck tattoo affect career?
Yes, in the majority of instances! In many professional settings, having visible tattoos is expressly frowned upon. As a result, having a noticeable tattoo on your neck could get you into trouble. On the other hand, it's possible that you could get away with having a small tattoo that you can simply cover up. The appropriate response to this question will, of course, be determined by your line of work. Some places may be more accepting of people with visible tattoos than others, which may be stricter.
Will my neck tattoo fade?
The skin covering the neck is subjected to the elements and the sun for a significant portion of each day. There is a lot of movement in this area, clothes rub against it, and other things that could speed up the fading process.