Heart tattoos are quite popular worldwide, and they are some of the most beautiful designs that can be used to express your feelings, love, and tender side! In the next section, you'll be able to browse through some of the most popular and creative tattoo ideas to find your perfect tattoo! Additionally, you and your spouse will appreciate having a matching heart tattoo. Men and women will discover some exciting alternatives in the section below.
 What Does a Heart Tattoo Mean?
The heart sign is frequently referred to as a "happy, passionate, and loving tattoo," which is true! An acceptable interpretation is a love tattoo or anything that reminds you of a personal loss. The hue of your selected heart, on the other hand, might indicate a variety of different things. If a black heart tattoo represents death and mourning, a yellow heart tattoo will signify a fresh start.
Who Should Consider Getting a Heart Tattoo?
Suppose you want to devote something to your loved ones. If you are interested in passionate, intimate, and heart-warming designs, you should consider getting a heart tattoo. You may also get a matching heart tattoo to go with your outfit! In that case, these are the best gifts for individuals who have experienced adversity.
On the other hand, if you have a heart ailment, have had medical troubles, or feel like a warrior in every battle, you may have a realistic heart design.
24 Small Heart Tattoos We Love
1. Tiny heart tattoos on the ring and little finger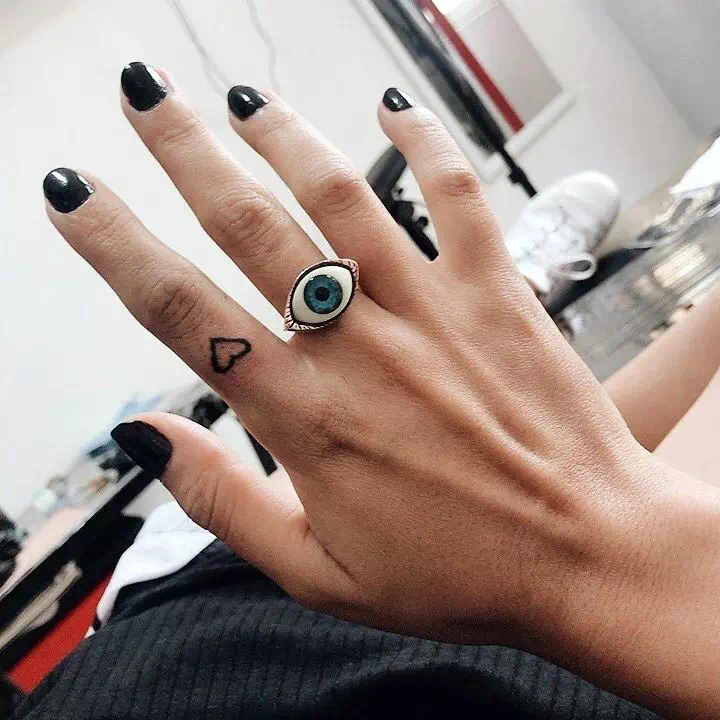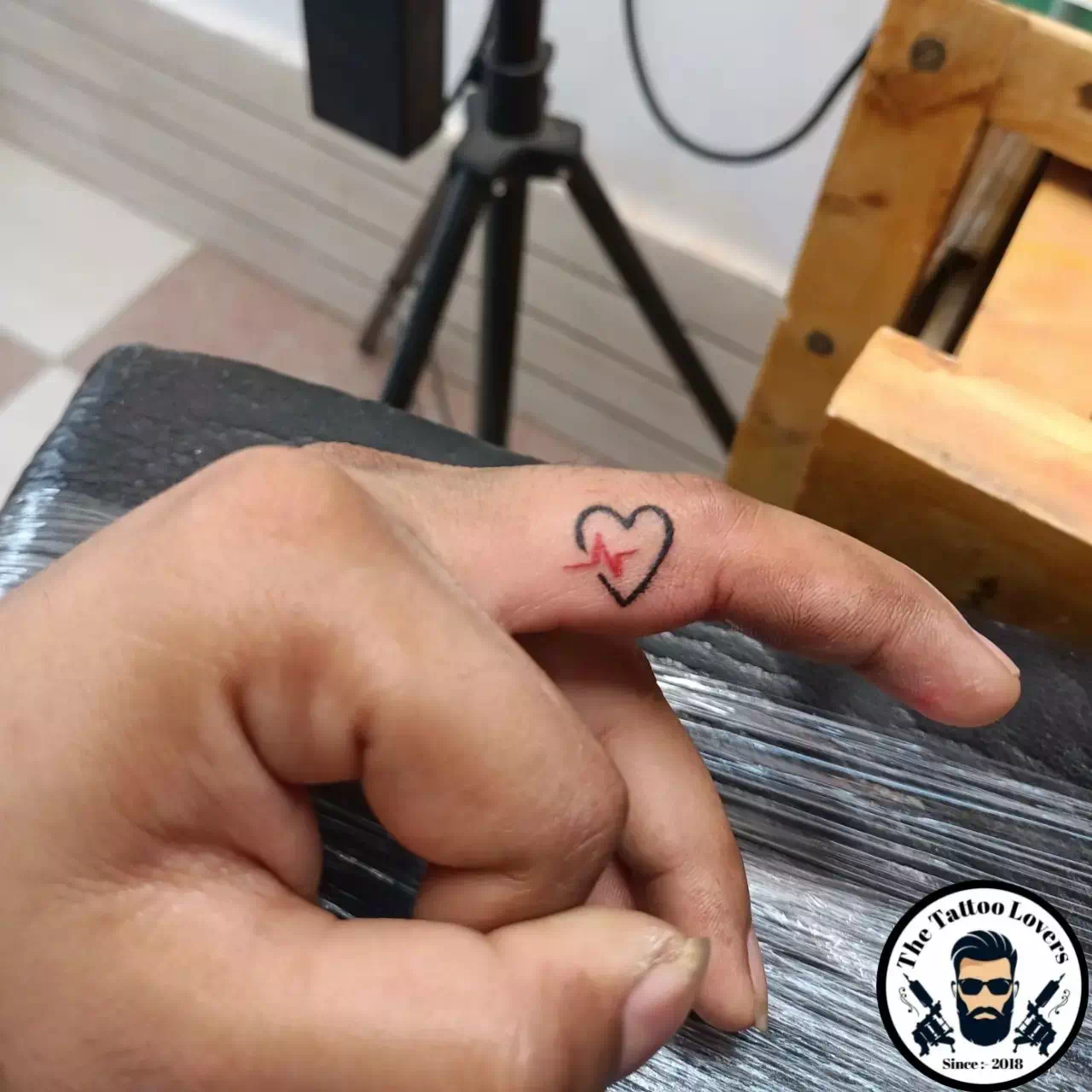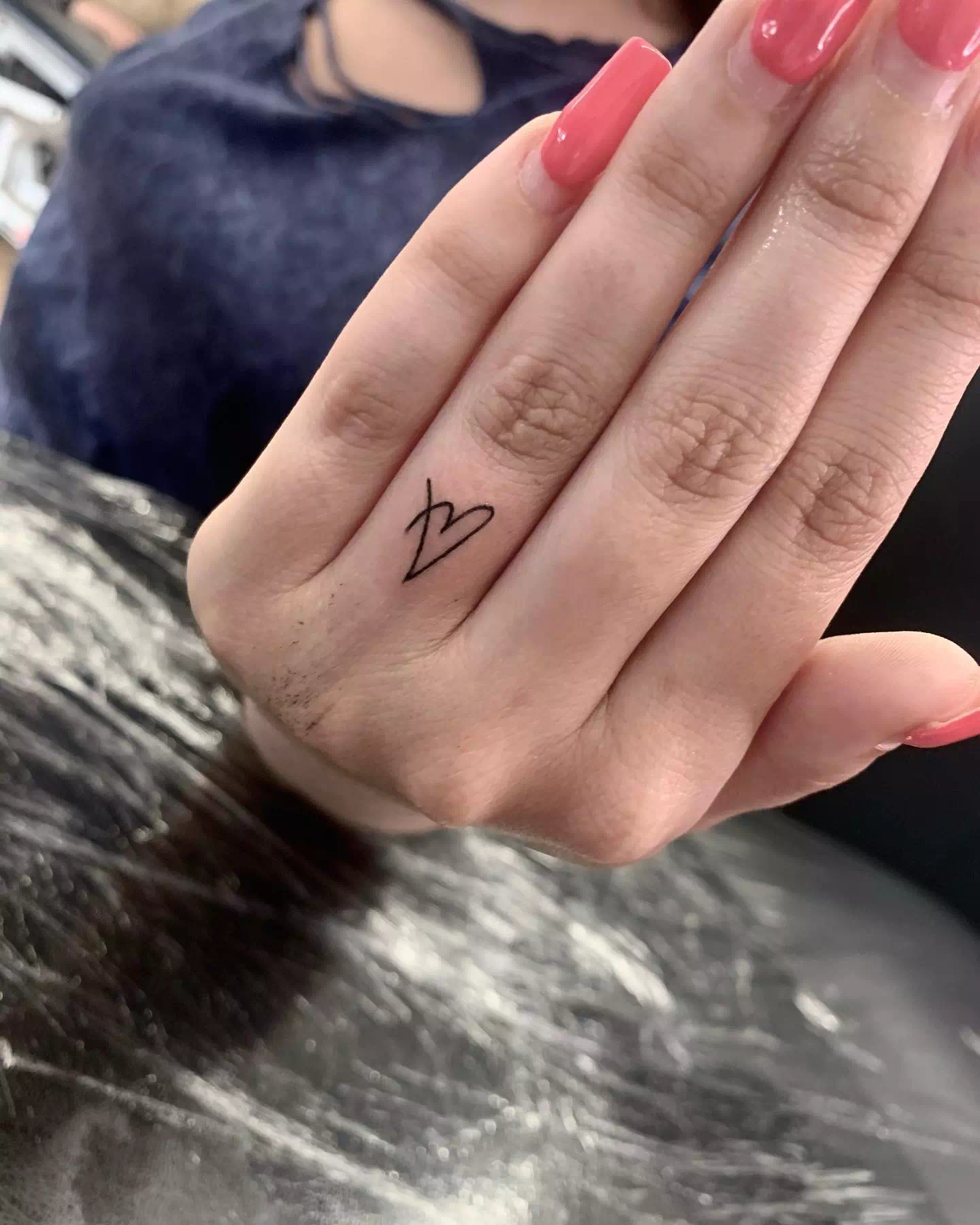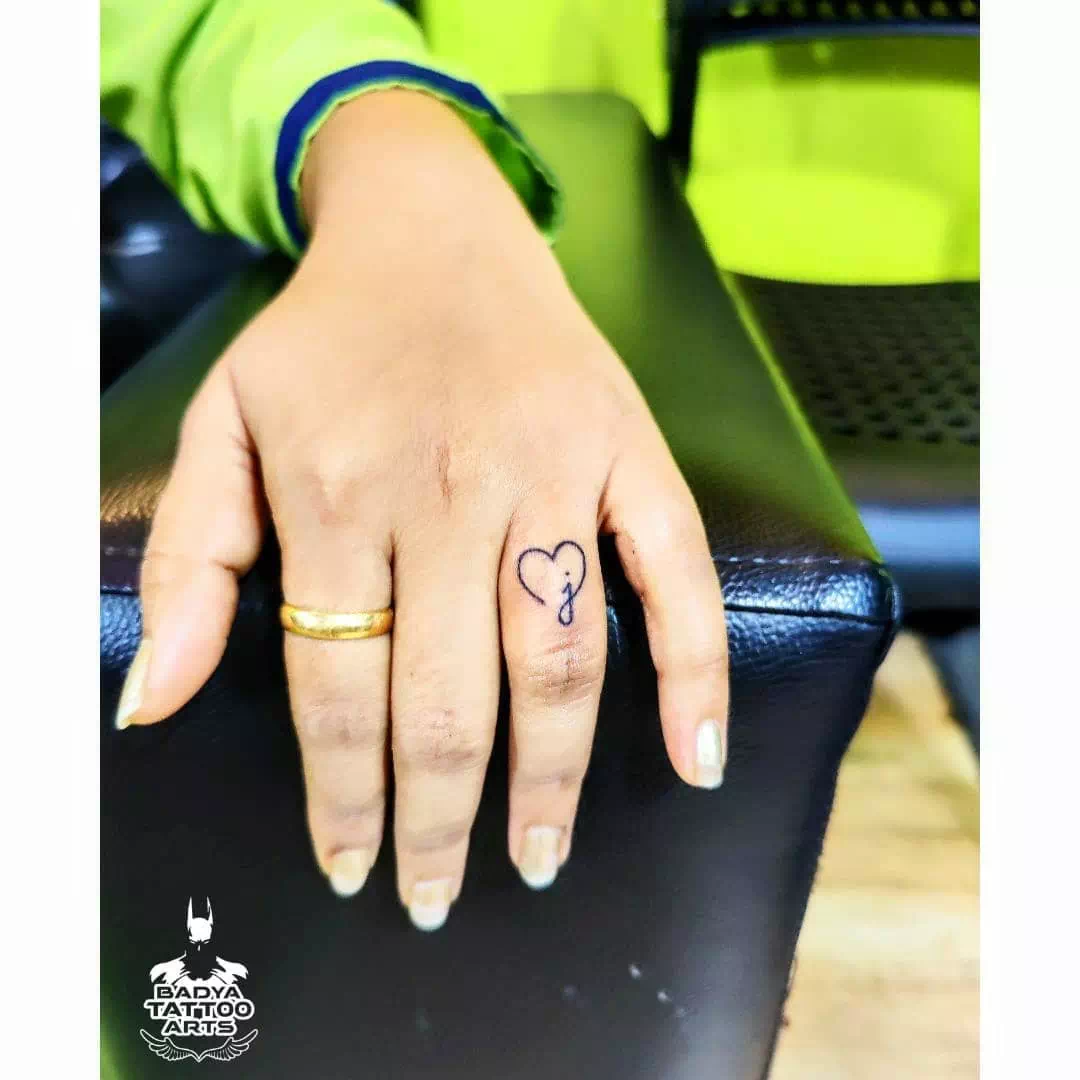 Tiny heart tattoos on your little finger are becoming increasingly fashionable. They are typically used by women who are fearful of needles or have a needle phobia. If you are looking for something quick and straightforward, you will appreciate these. This tattoo will take you no more than an hour to complete.
It is a sign of inner serenity, love, and dedication to the person you are giving it to.
2. Heart Tattoos On Ankle Blue And Pink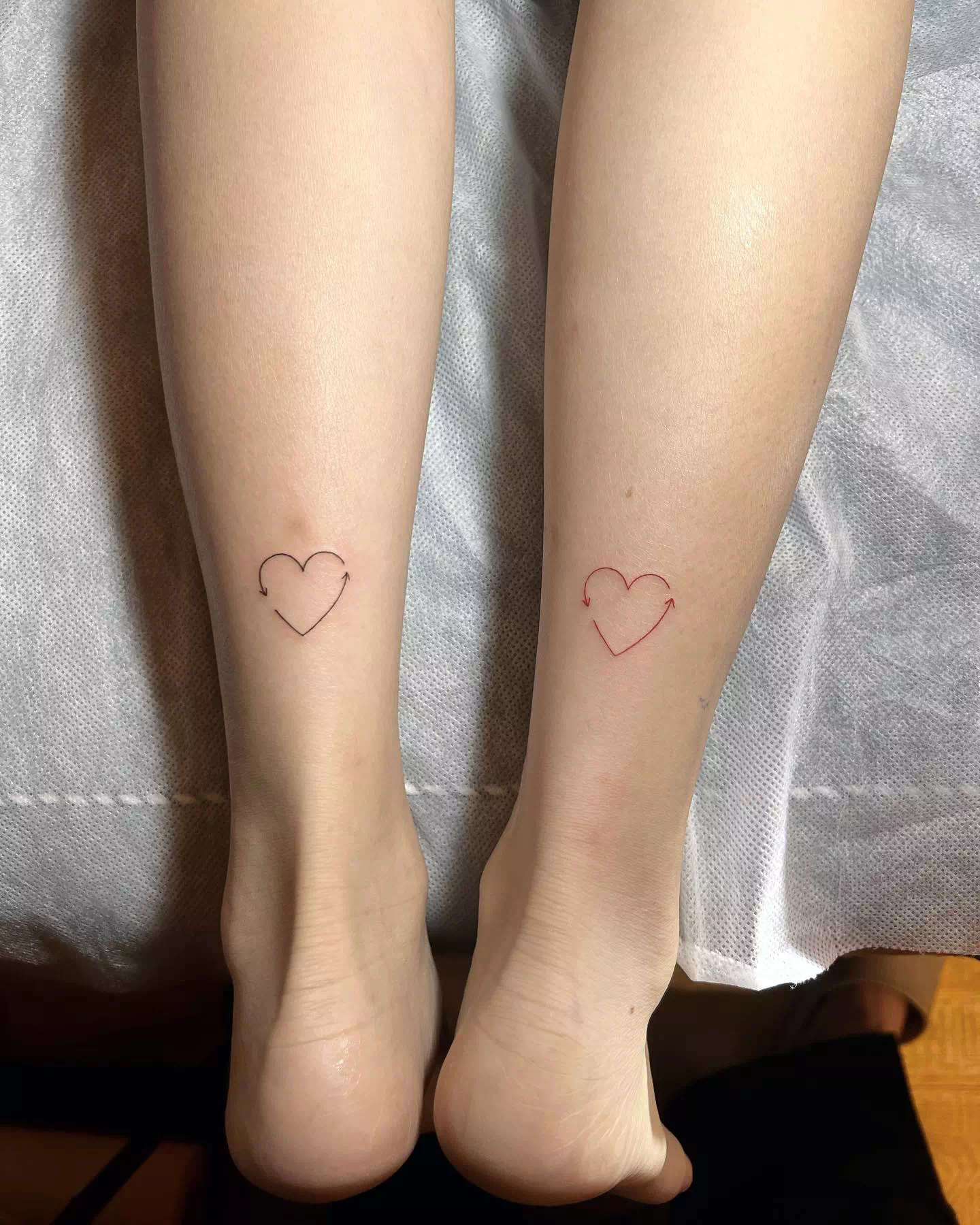 Who doesn't enjoy the freedom to mix and match their tattoo designs? Are you a big admirer of bright colors? If this is the case, you will appreciate receiving this design. It is vivid, colorful, and one-of-a-kind. You might have the tattoo dedicated to something really personal or meaningful to you and your life. This design will take you 3–4 hours to complete. However, you should be aware that this might be a painful procedure. The location itself is not the most convenient one.
You will appreciate its symbolism and the fact that it is dedicated to your parents! One leg for each of the parents Who wouldn't be thrilled with this concept? You might even save it for your children.
3. Love Heart Sweet Tattoo With Flowers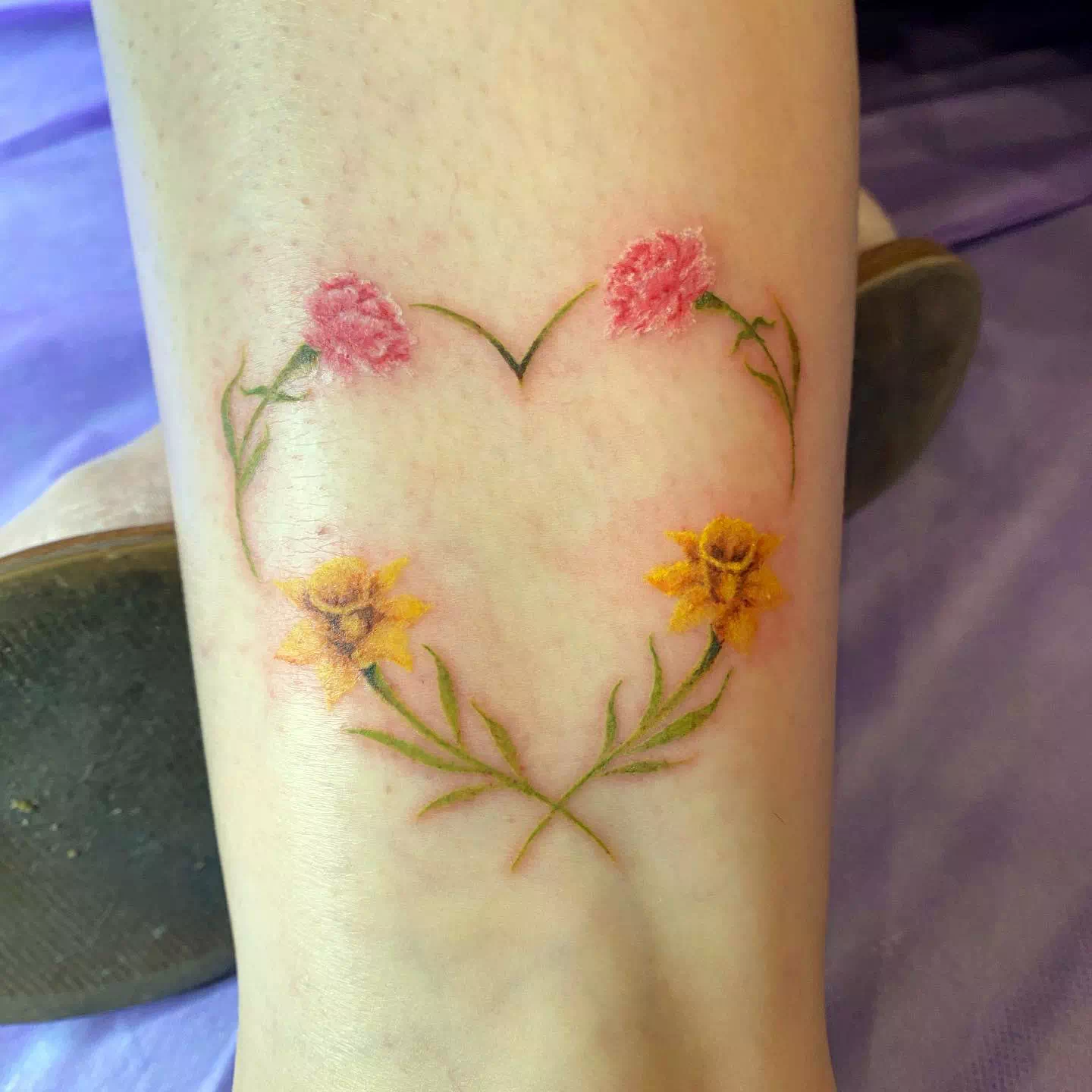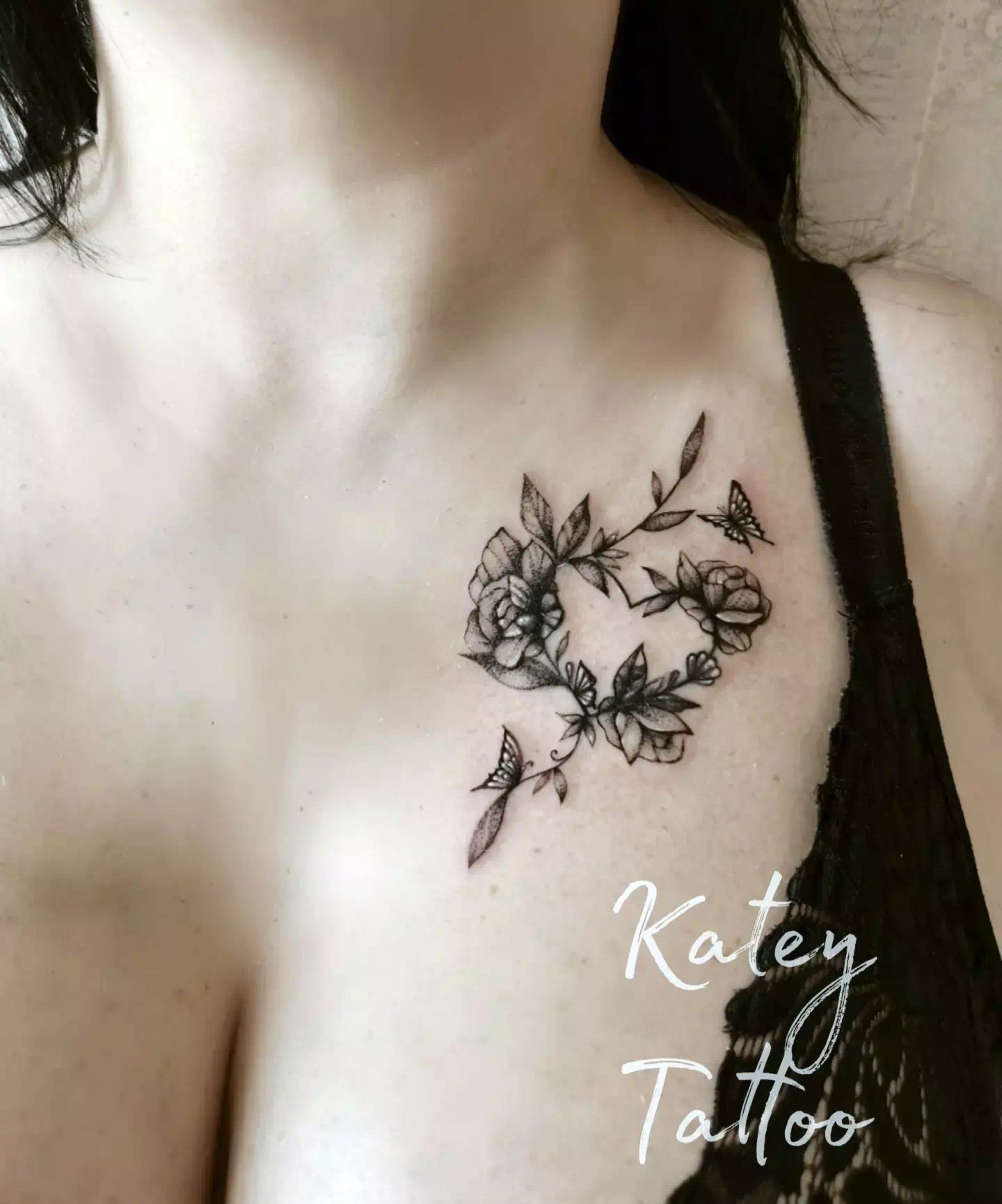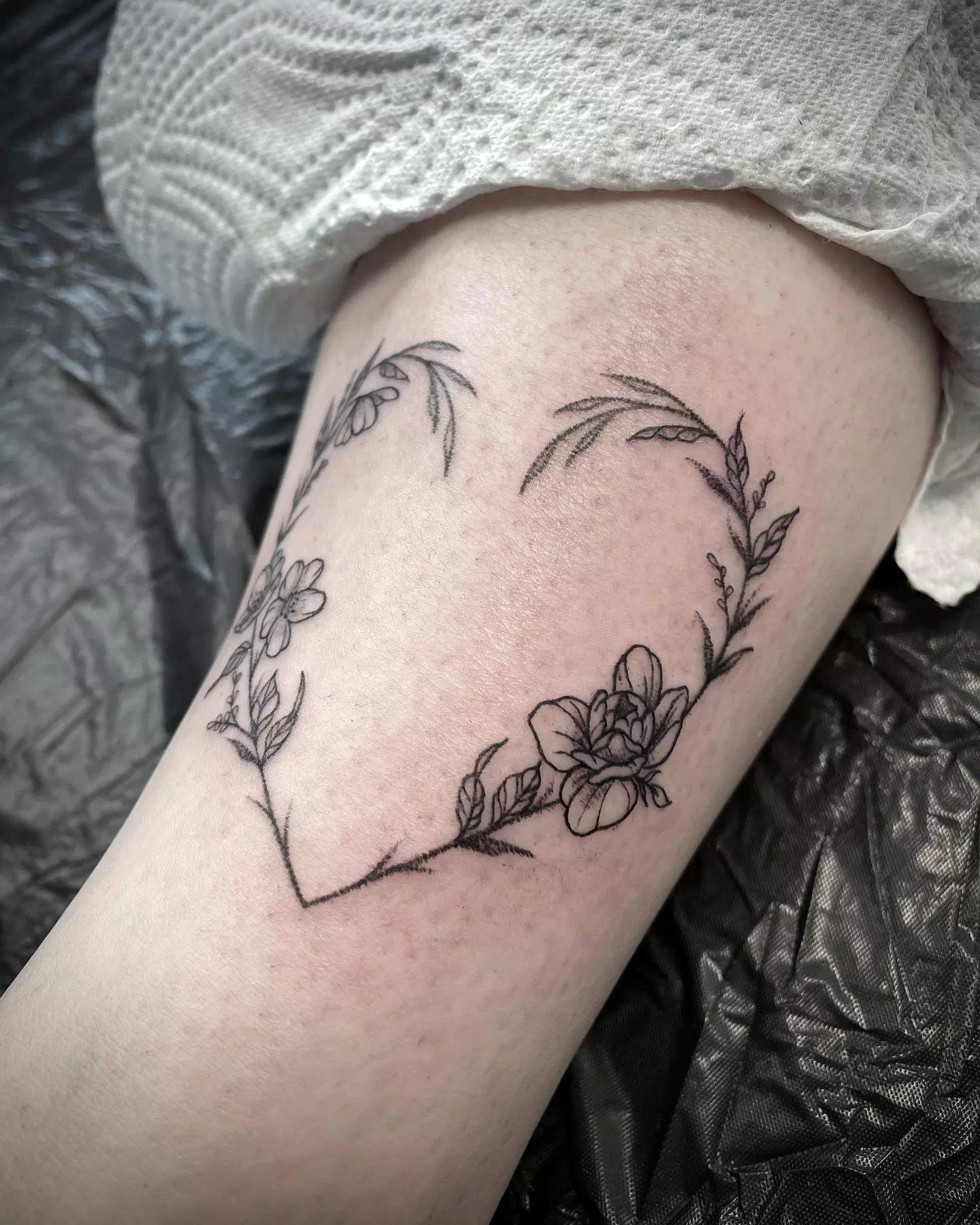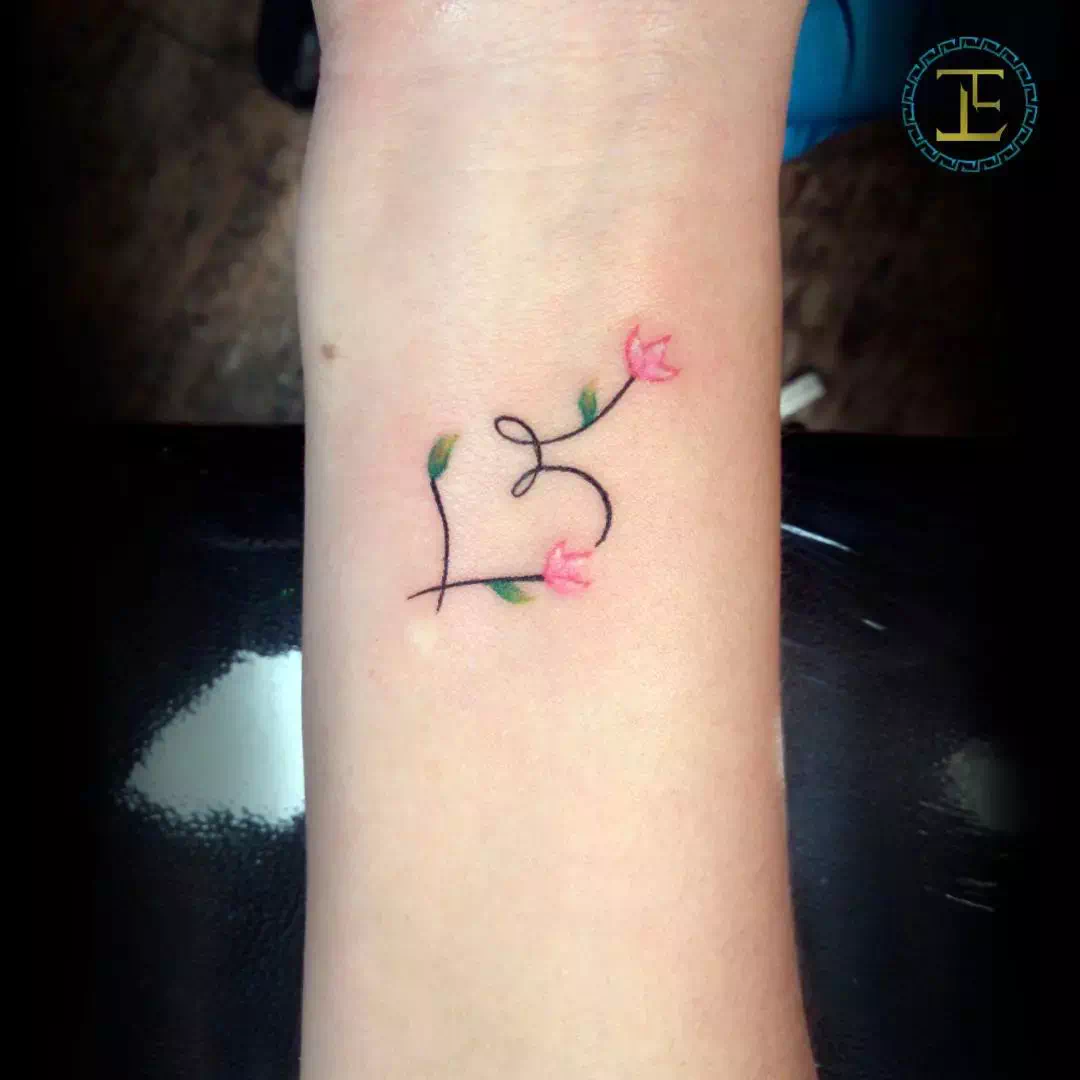 Create original designs, lines, and symbols to add to your tattoo to make it stand out. This tattoo will look fantastic on your leg. Still, it will be time-consuming and difficult to obtain, so make sure you work with a qualified tattoo artist who is also an expert in their area! This tattoo design inspired by leaves is truly one-of-a-kind, and it is ideal for those who wish to express their artistic and calm side.
The symbology depicts your immediate circle of friends and family. This tattoo will allow you to express your enthusiasm uniquely. Additionally, you will feel energized, powerful, and gifted with emotions and truly deep inside sentiments, among other things.
4. Tiny Heart Tattoos On Wrist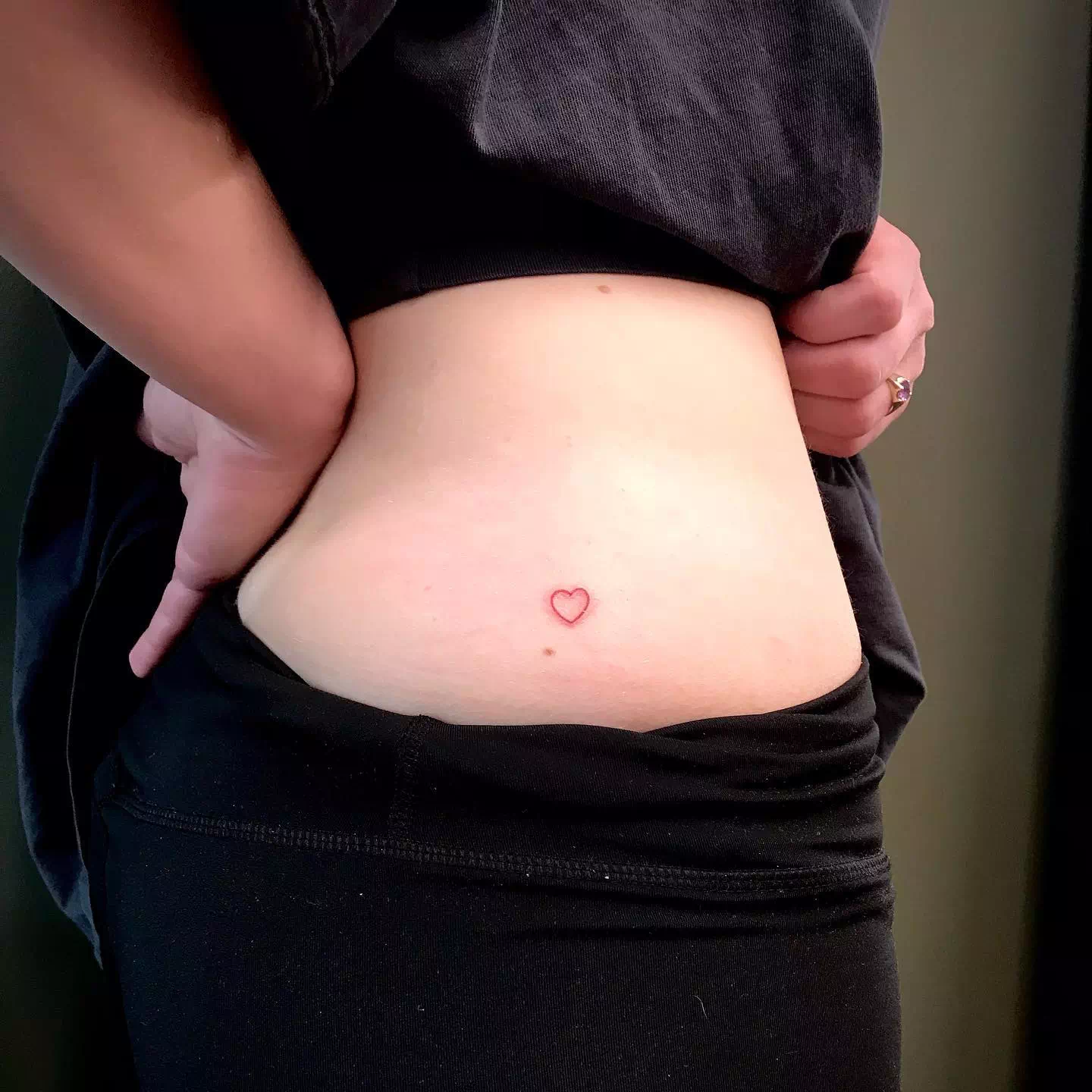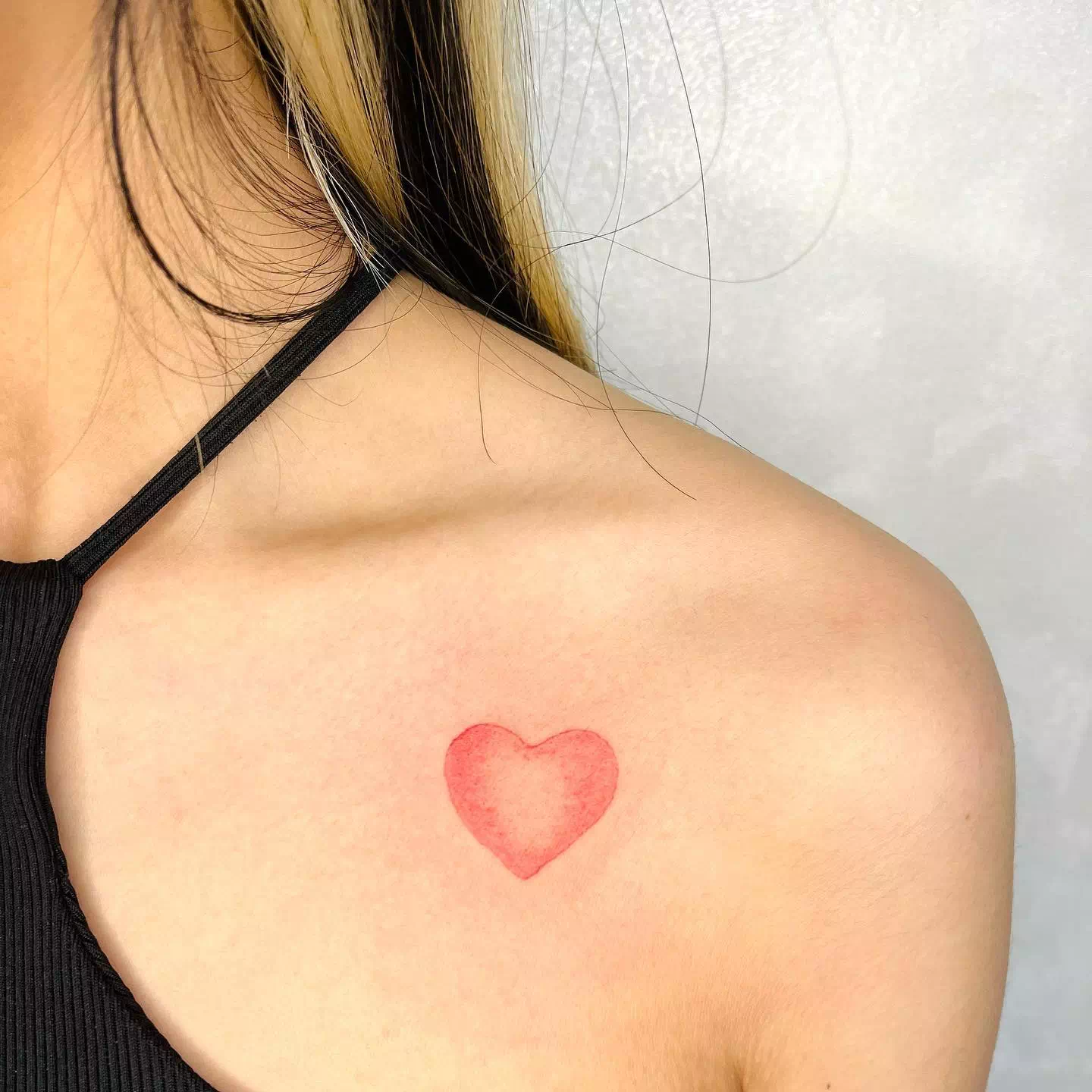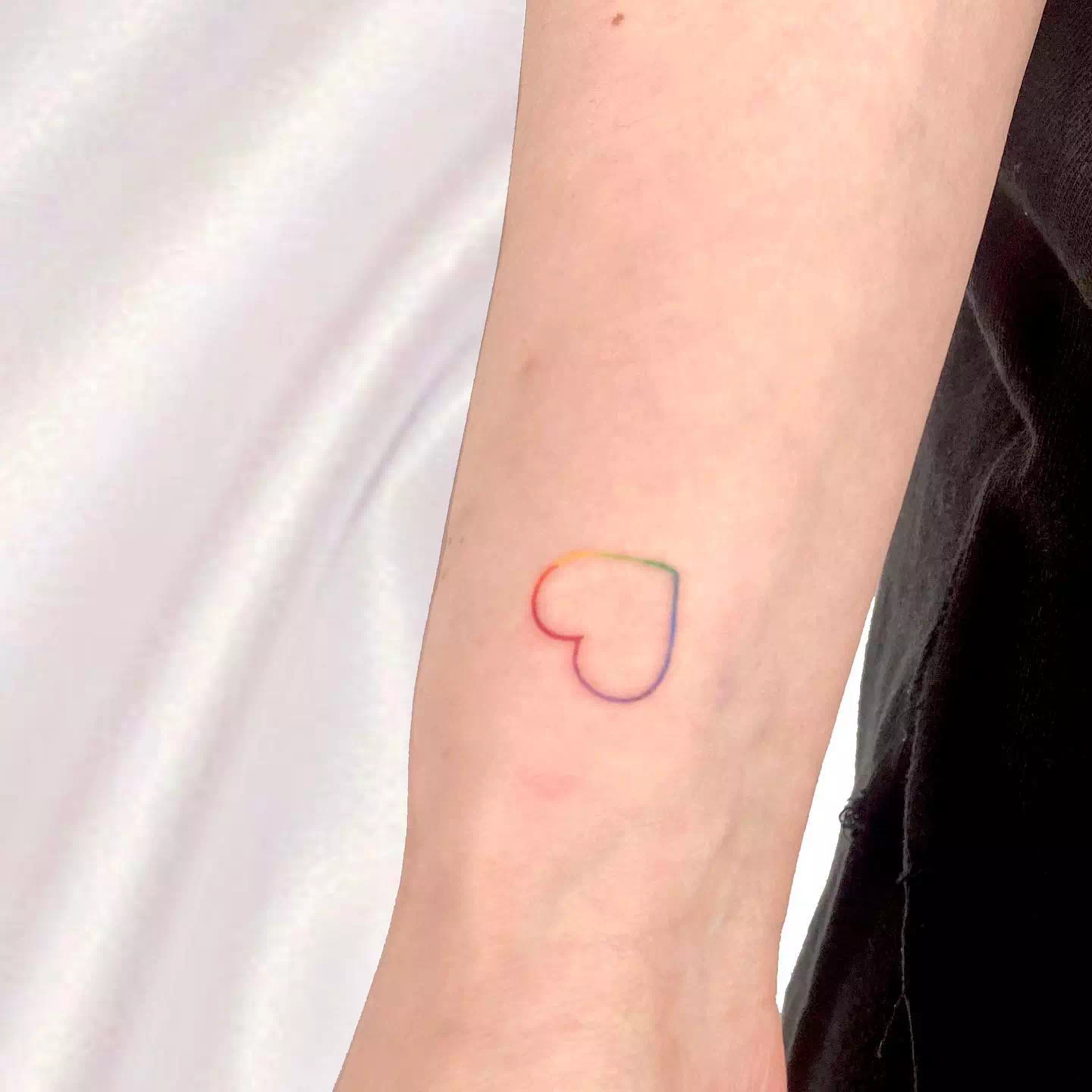 This tiny, bright tattoo is perfect for women who don't want to draw too much attention to themselves with their design. It is the ideal tattoo for your wrist location. It will look fantastic once it has been embellished with this cheerful emoji to finish it off! You should be prepared for the discomfort you will experience during the 1-2-hour tattooing procedure because wrist placement is pretty unpleasant, so plan accordingly.
This design will represent your eccentric side and demonstrate that you are a fun-loving individual. It also serves to display your affection and romanticism for your favorite person on the face of the planet; therefore, who wouldn't want this tattoo?
Interesting fact: Are you aware of how large your heart is? Most of the time, it's as large as your fist!
5. Floral Heart Tattoo Black And White Ink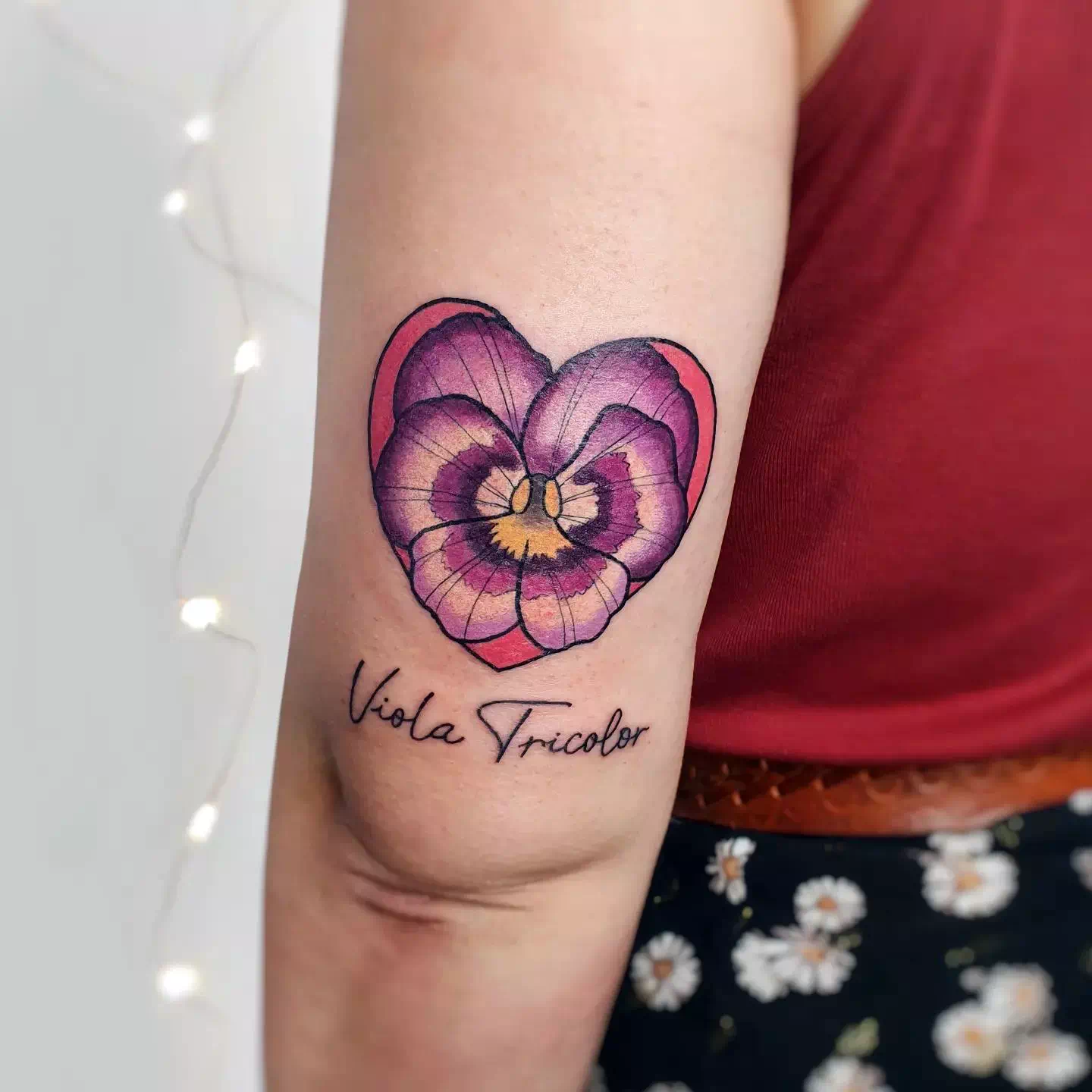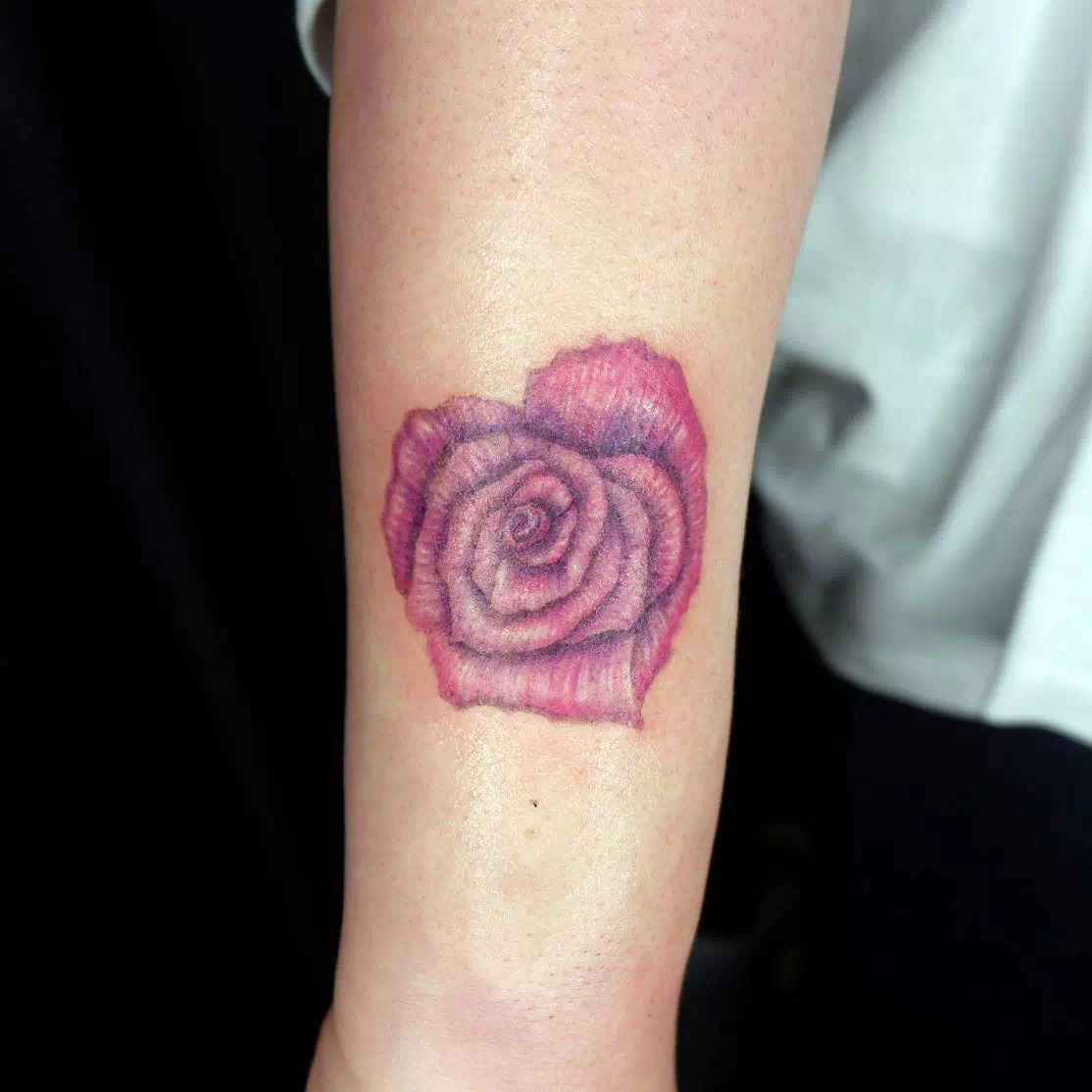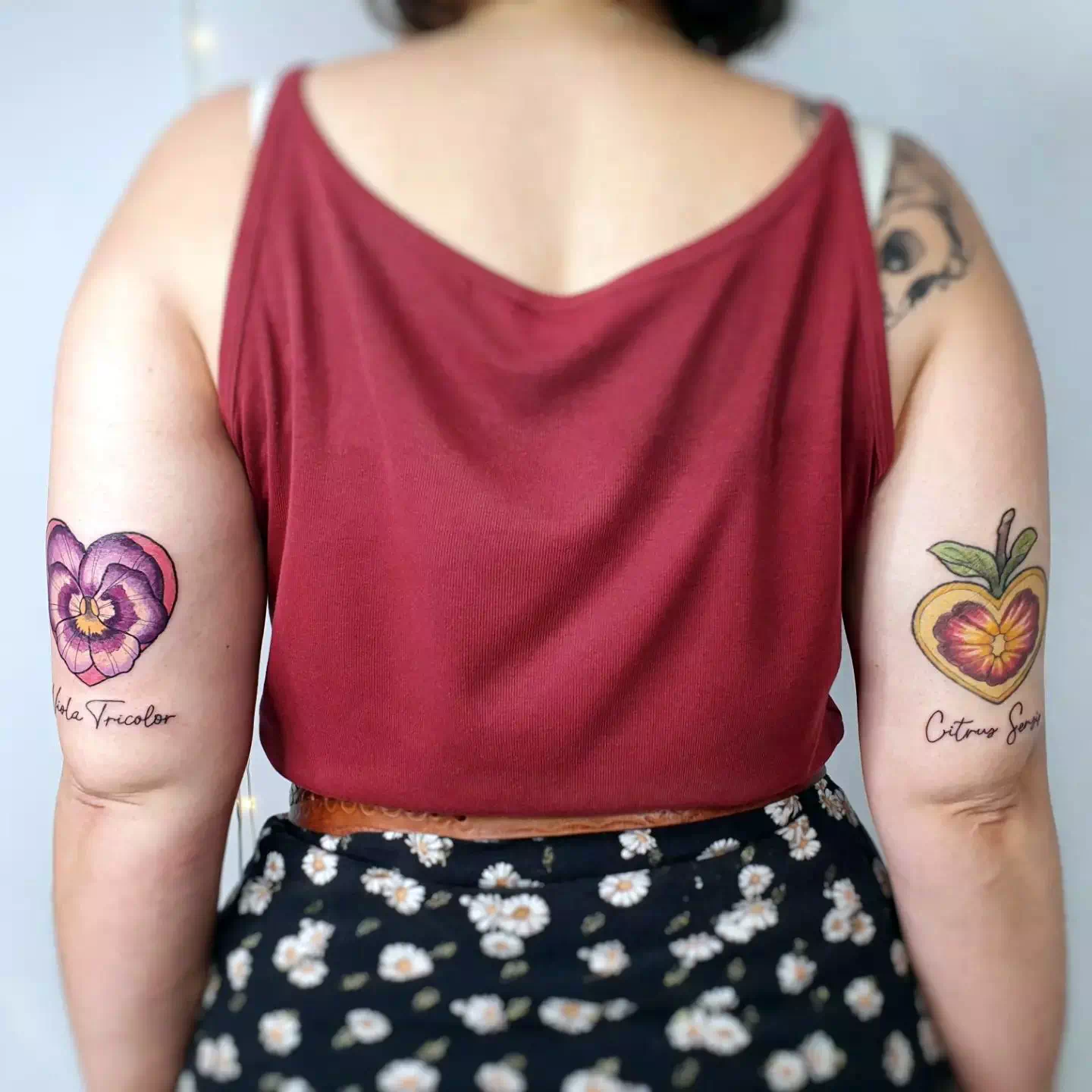 Tattoos in black may be a powerful representation of your deepest feelings. Alternatively, you might experience loss and dedicate that sensation and feeling to someone who has passed away in the past. Regardless of whether you are a guy or a woman, you will appreciate its design. You may also buy some one-of-a-kind flowers that complement your tattoo even better.
This design is for you; a dramatic design that will complement your inner feelings of mystery and darkness. This tattoo can simply be mixed with the rest of your dynamic or humorous tattoos, which is fantastic for everyone! You'll be able to demonstrate to people that you have a passionate and fun side.
6. Small Simple Heart Tattoos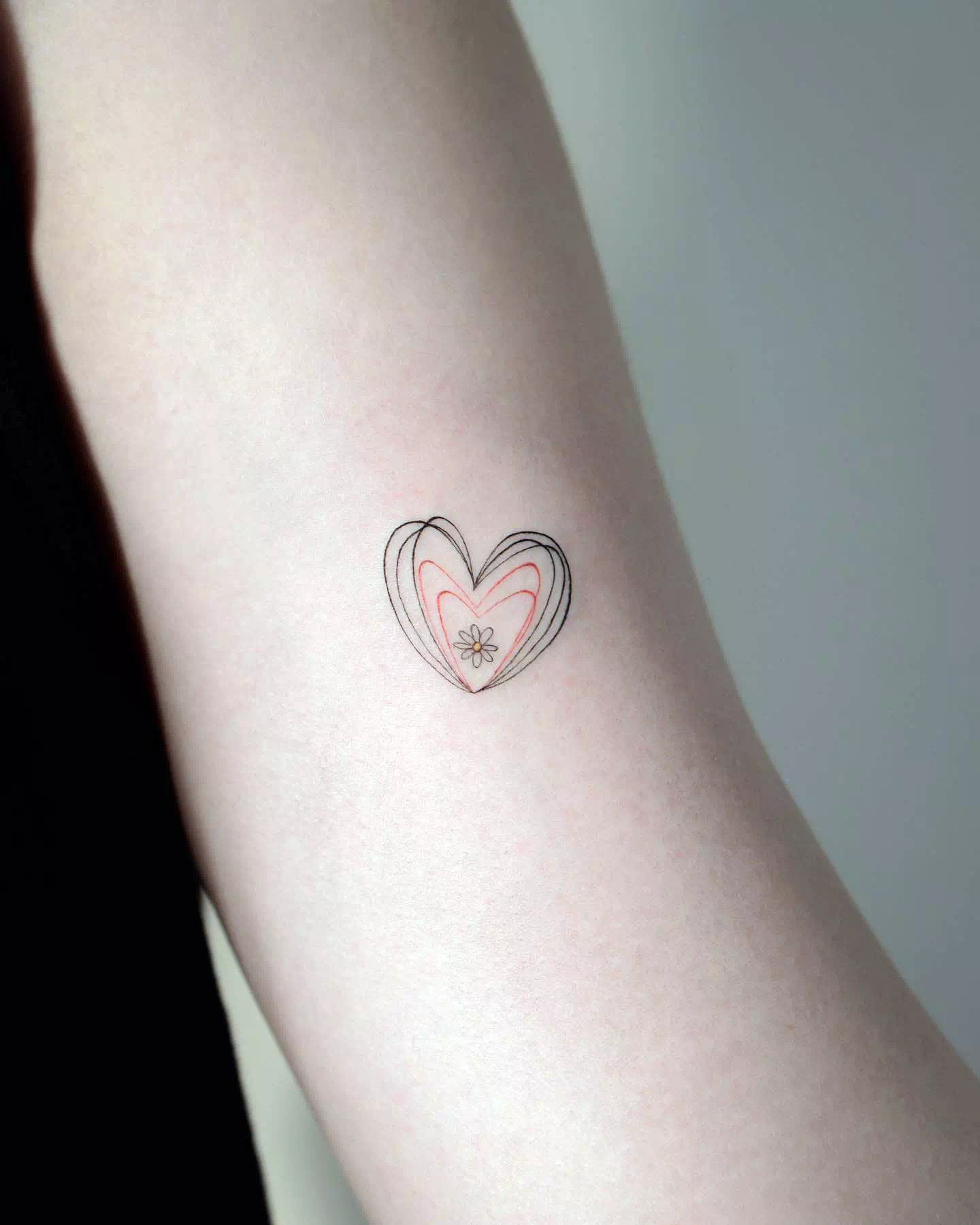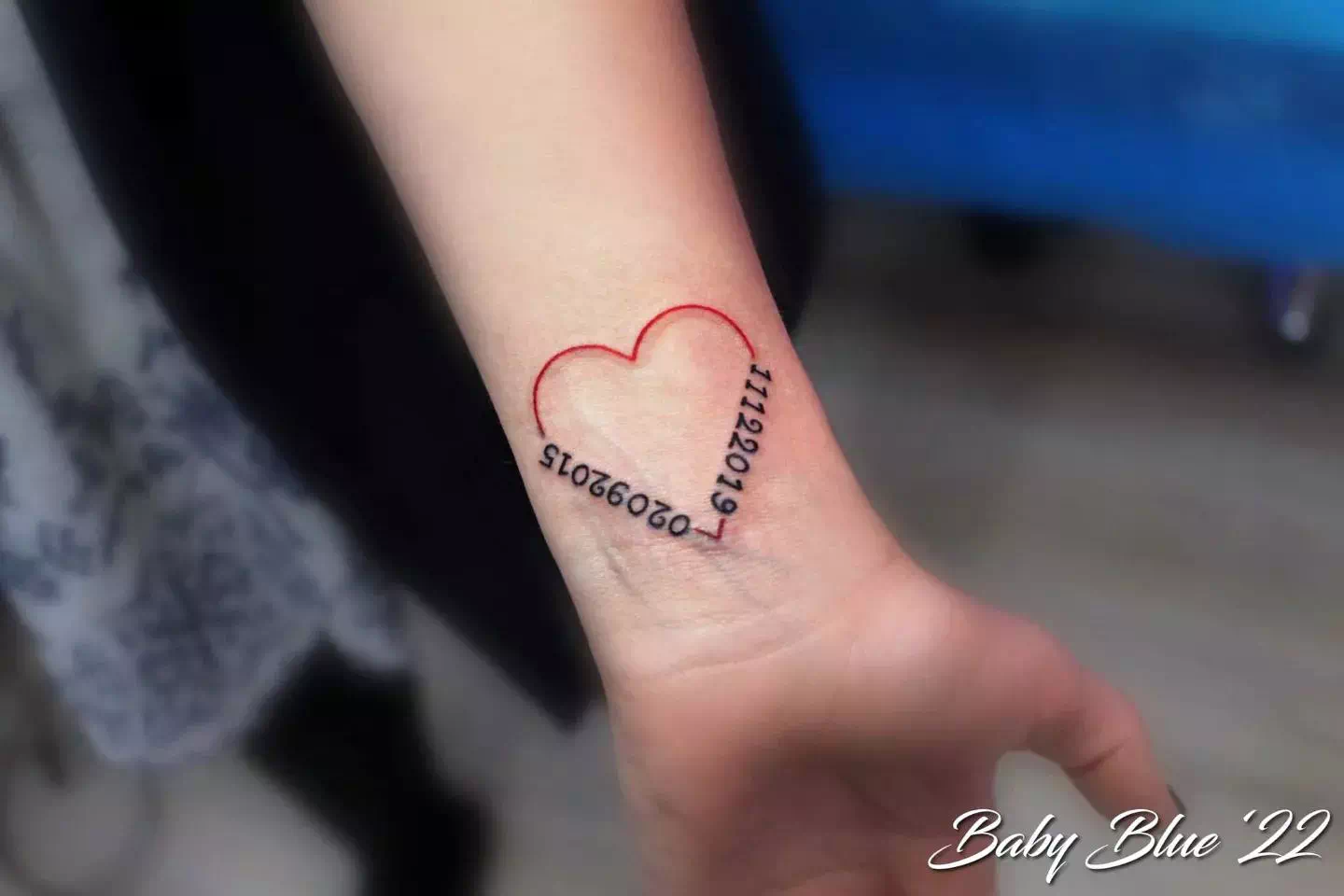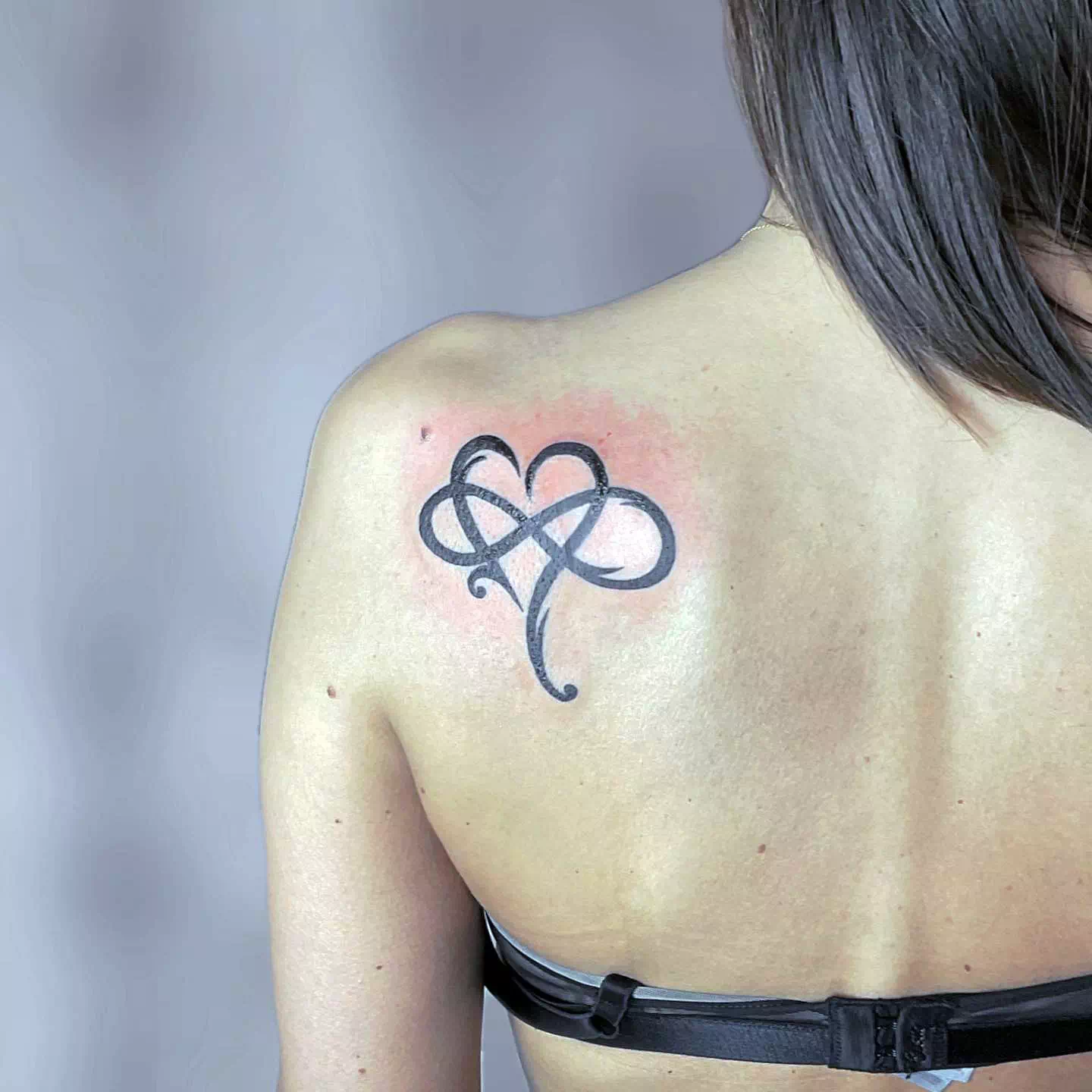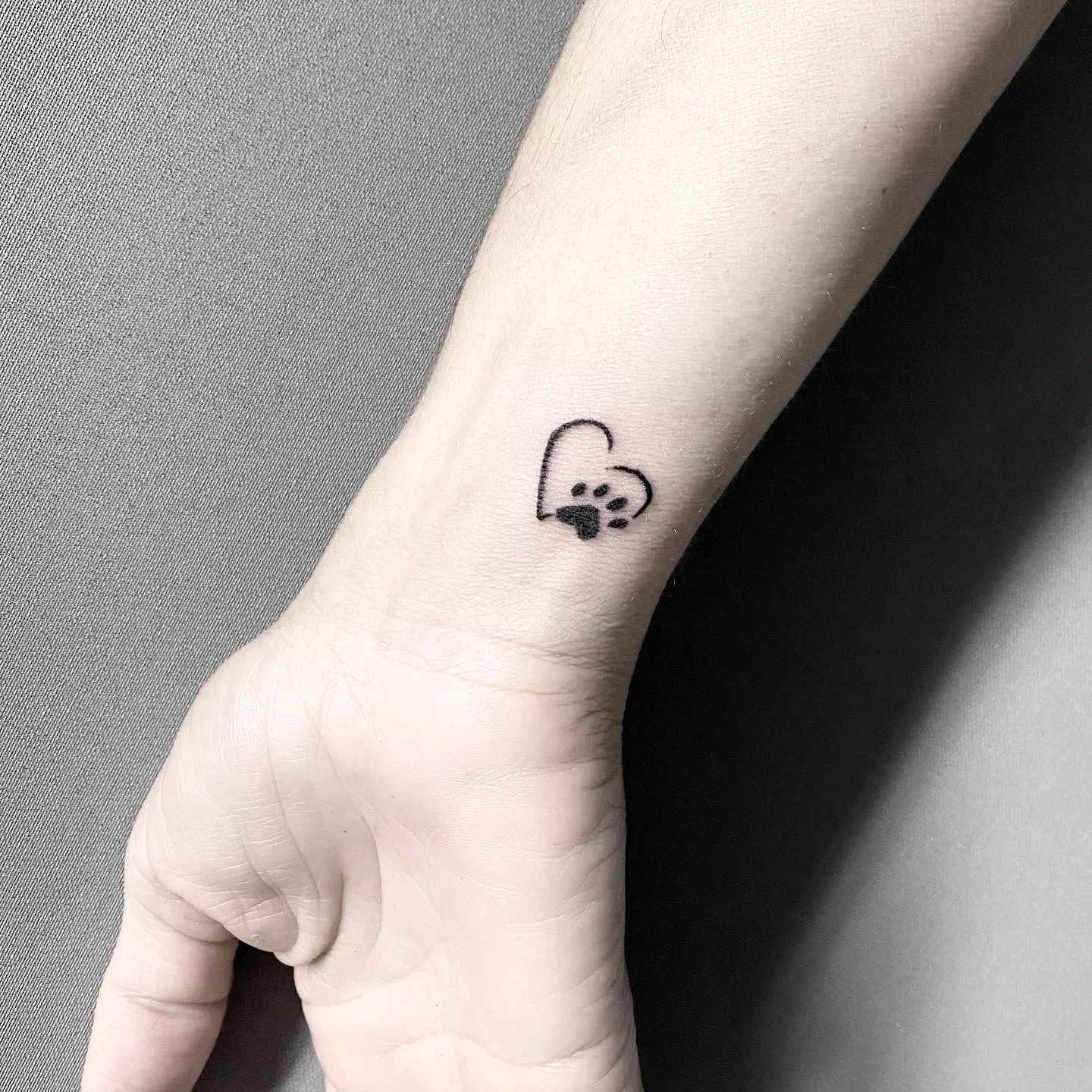 A matching tattoo with your spouse, sibling, or closest friend seems to be an excellent idea. If that's the case, this might be a terrific tattoo idea for the two of you! It is the most acceptable option for those looking for a solution that matches their needs. Choose something small and delicate that you and your partner will be able to pull off. It will look fantastic on any finger, but you may find that your ring finger is where you will notice it the most.
Because of its symbolism and the fact that it expresses your thoughts and connects you with the other person, you will appreciate it. It is suitable for both men and women to wear.
Anatomical Heart Tattoos
7. Anatomical Heart Tattoos For Men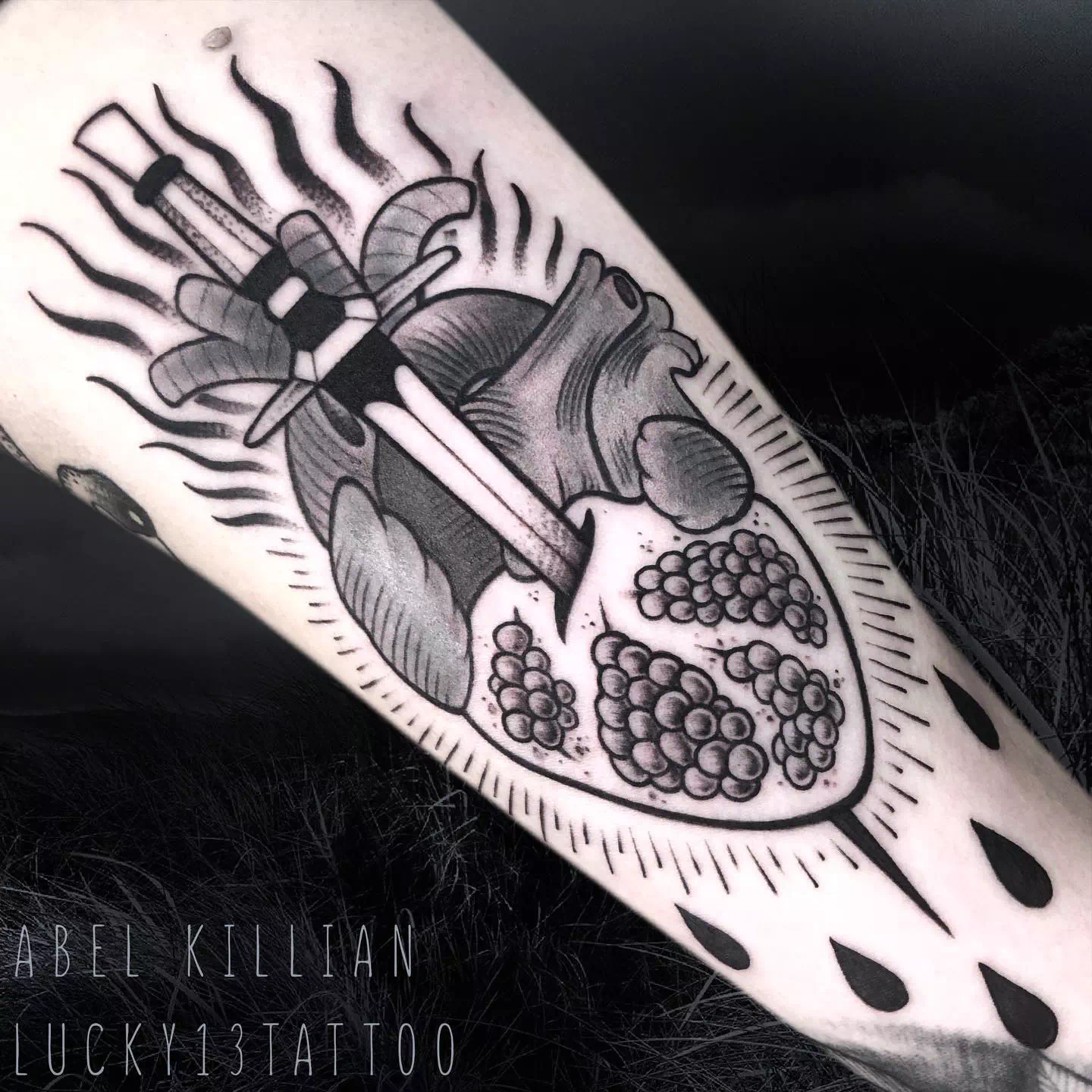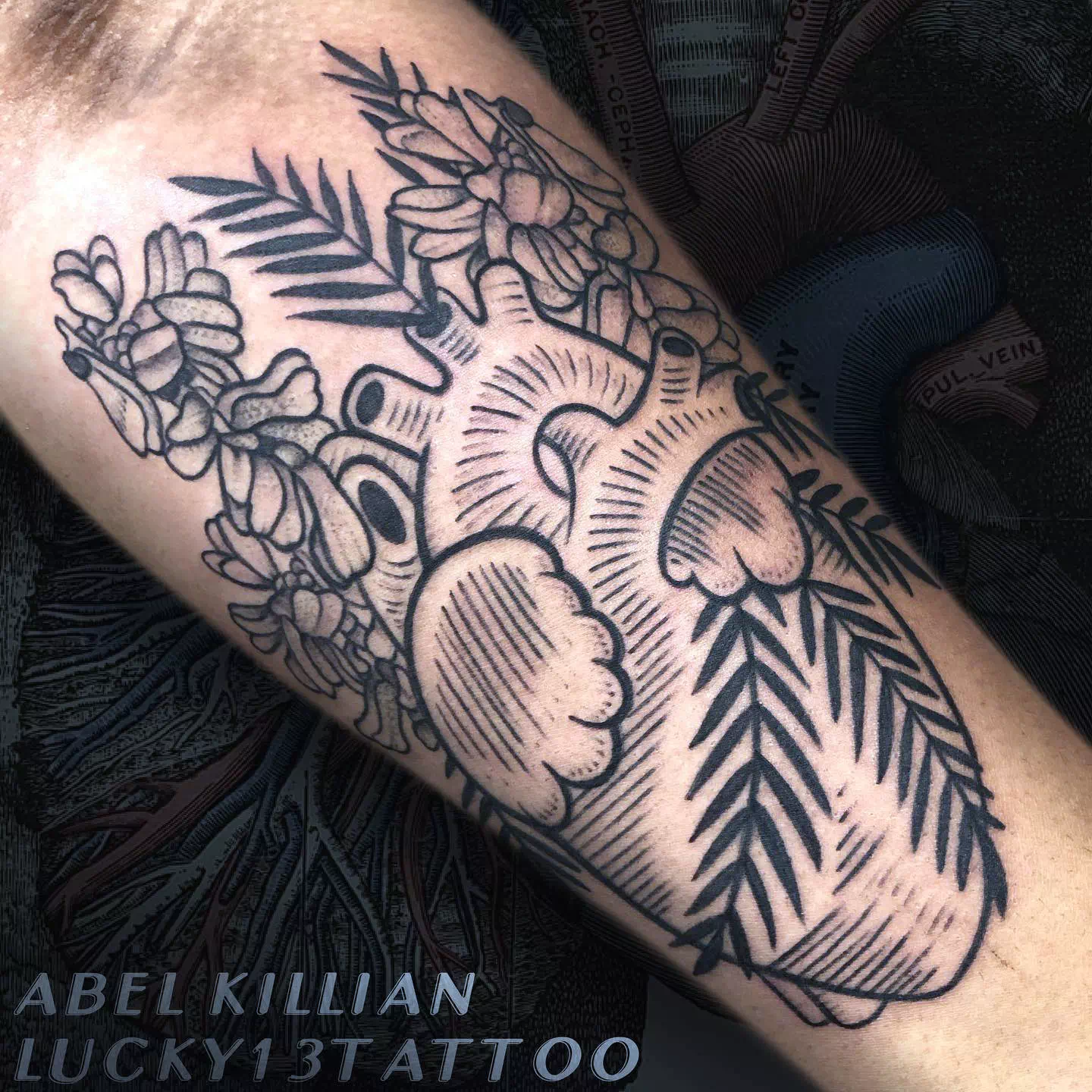 Realistic heart tattoos are pretty popular and widely available. Because this design is difficult to execute, you should only get it done by a professional tattoo artist. Allow them to create the tattoo of your dreams for you! It may be worn by anybody, and both men and women will appreciate it equally.
It demonstrates that you are a person who is driven. It can also represent your sadness and the fact that you have had a shattered heart at some point in your life.
8. Open Heart Tattoo On Shoulder Design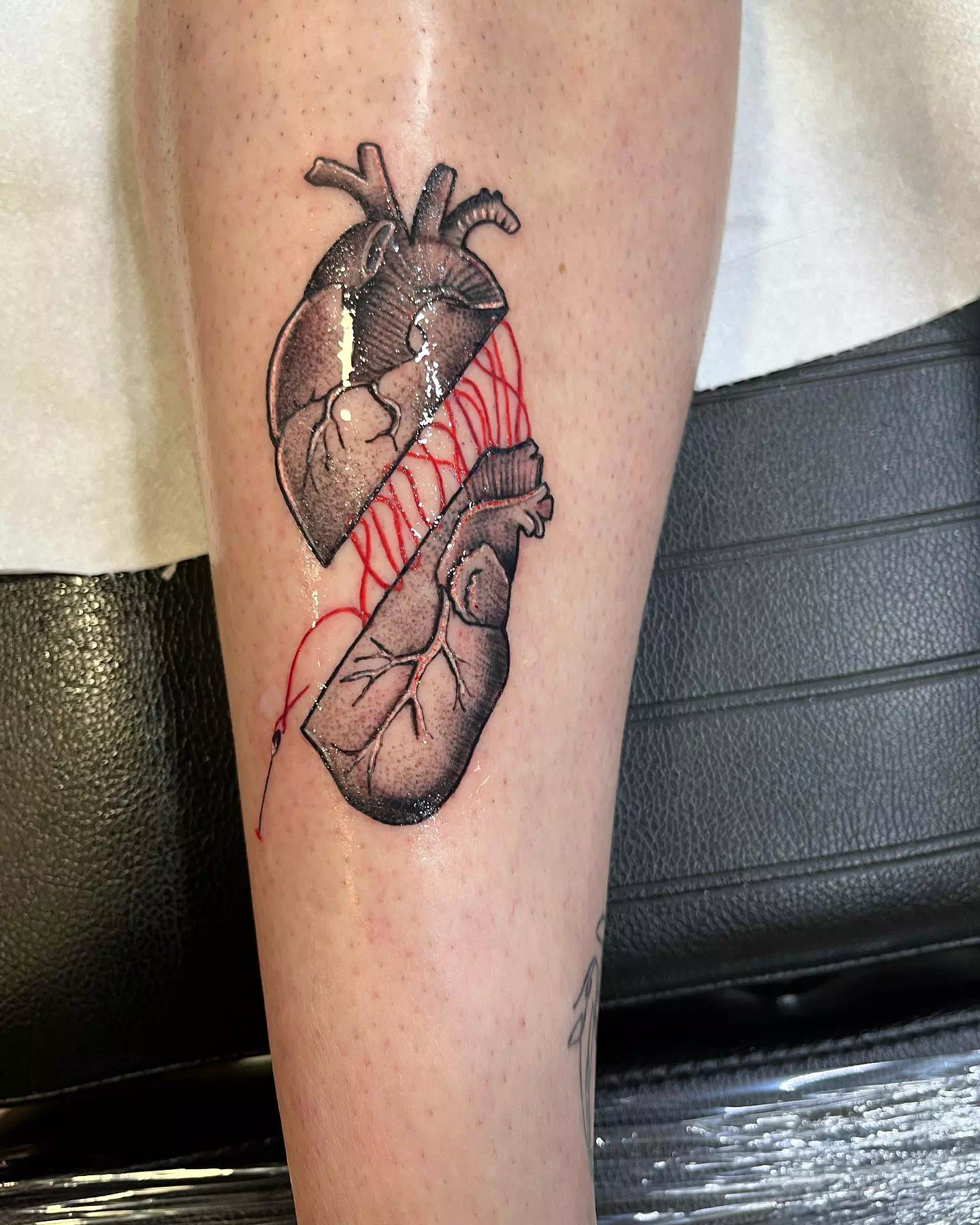 Do you think a bit of a beating heart would be something you'd like to have on your person? Get this feminine emblem and wear it on your breast or collarbone to show off your femininity. There will be no more excuses!
It represents your belief in God, love for others, and the never-ending cycle. It will also demonstrate that your heart is only beating for one person, and who wouldn't want to be shown that?
What if I told you something you already knew? Every day, our hearts typically beat around 115,000 times!
9. Sunflower Arm Tattoo With Heart Ink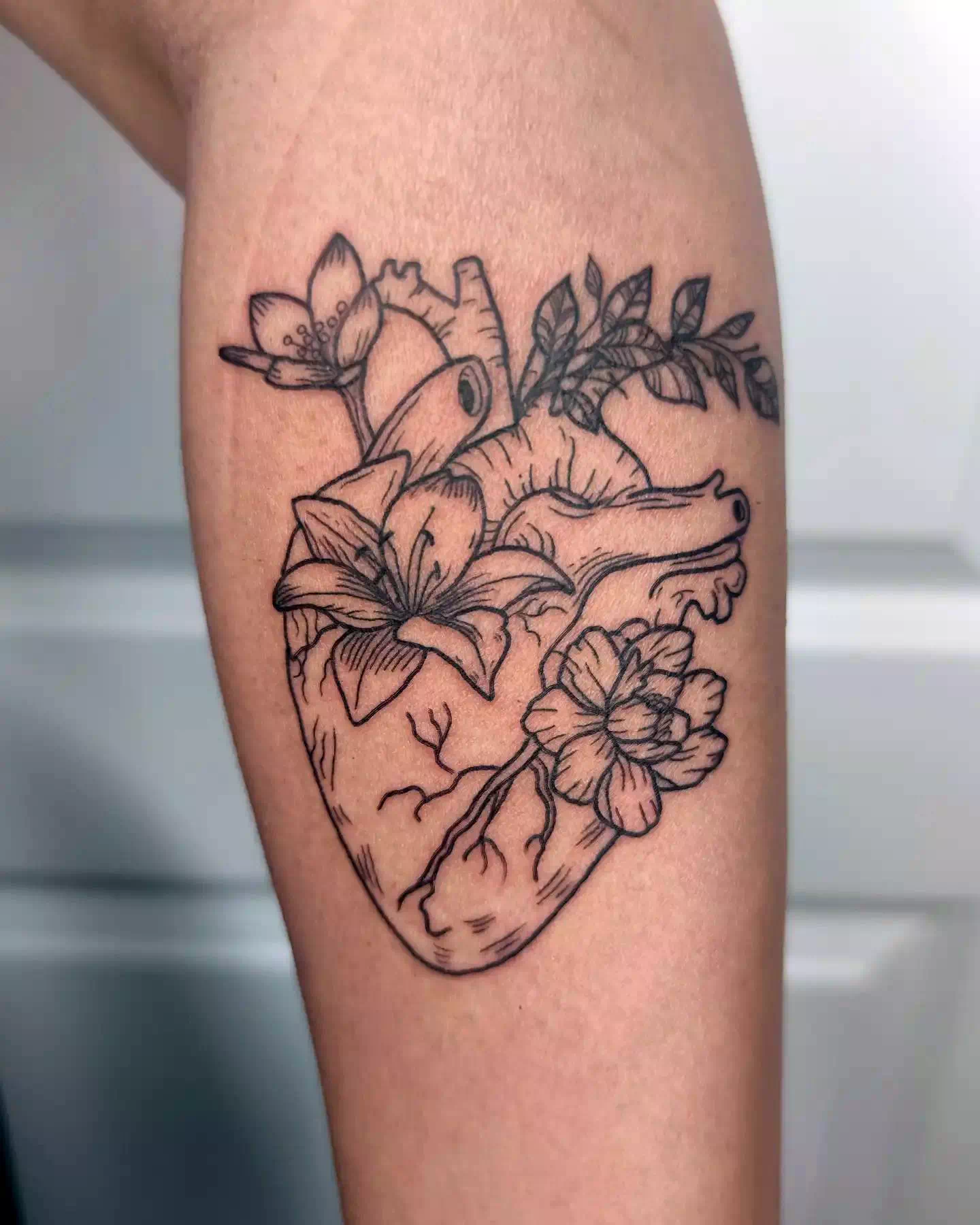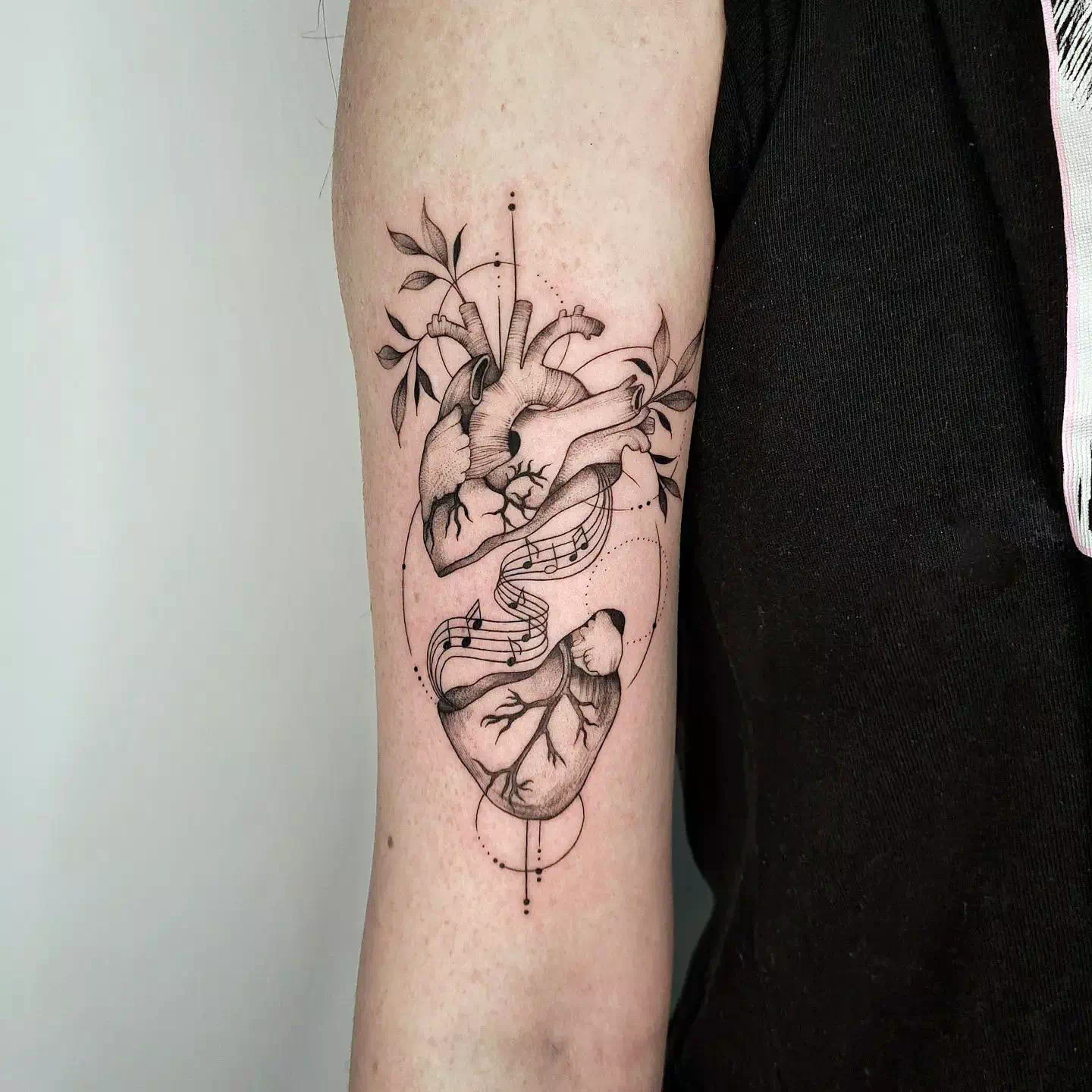 A realistic heart tattoo, such as this one, will look best on either boys or men. It is an excellent choice for folks who wish to show off something spectacular and wonderfully done in their home. This tattoo will suit you well if you like bold designs and enjoy detailed, dramatic artwork.This tattoo will take around 4 hours to complete.
This tattoo can serve as a representation of who you are as a person. It will demonstrate to people that you are a realist and capable of dealing with difficult situations in their lives. It is also a good sign of willpower and drive.
10. Dramatic Black Sleeve Heart Tattoos Realistic Design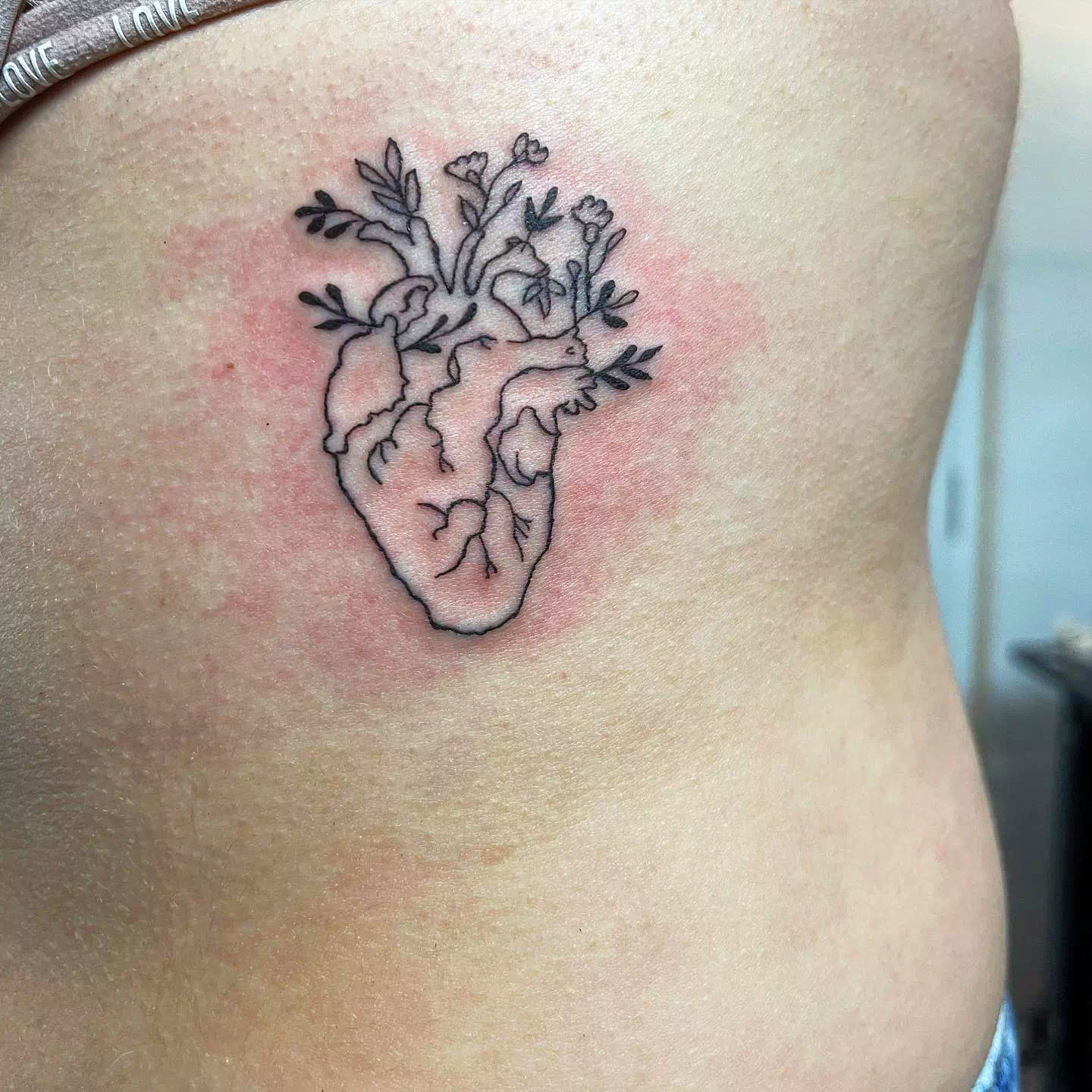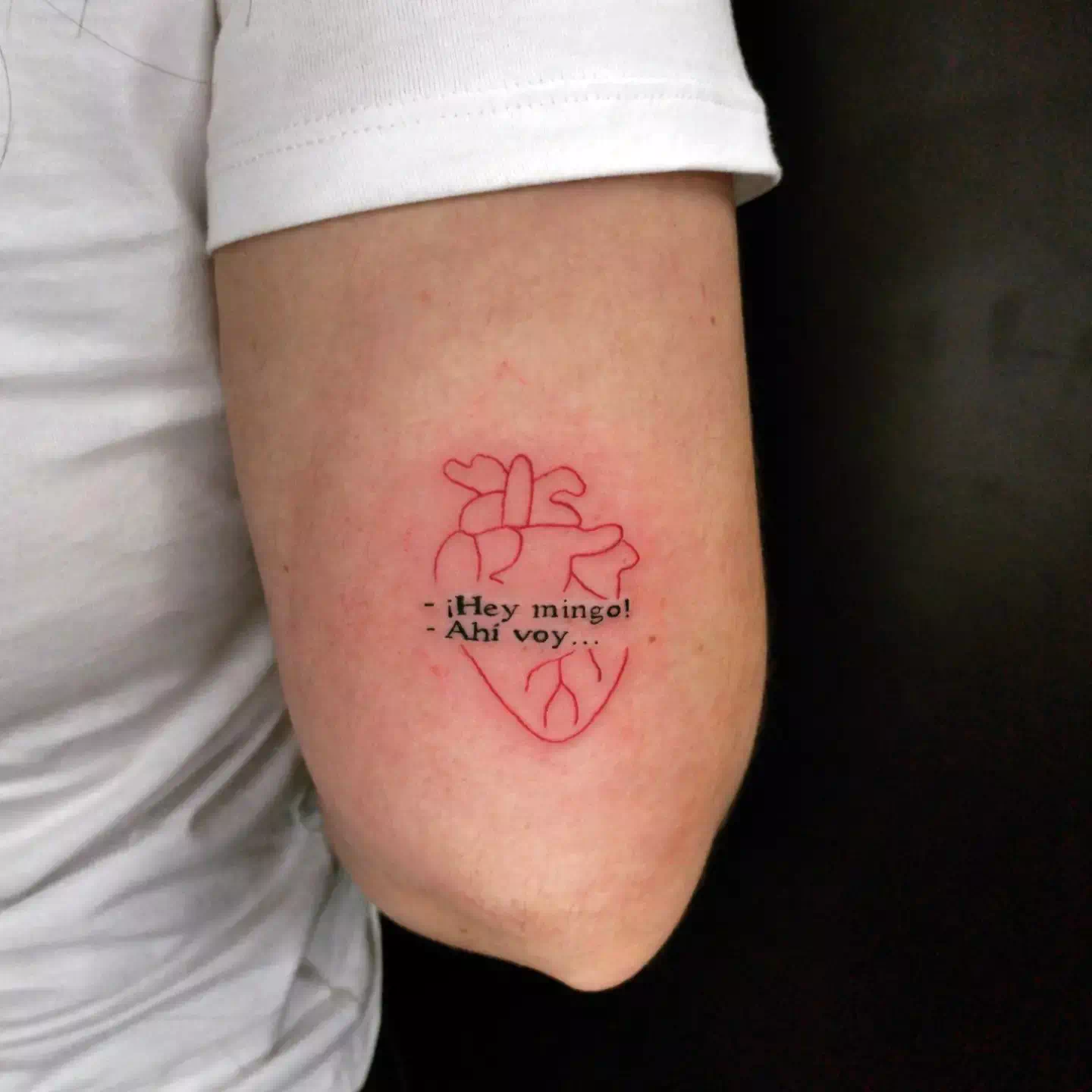 Are you a fan of long sleeves? This eye-catching pattern will appeal to both men and women. It is the most acceptable option for folks who wish to express themselves creatively. It can be a terrific sleeve opener if used correctly! This tattoo will be applied to your body over 4-6 hours, depending on the tattoo's size.
Anyone who has faced adversity will appreciate the opportunity to show off their tattoos. It both signifies and demonstrates your status as a warrior! While this dramatic style will always win, it is essential to know that it may be expensive.
11. Heart Tattoos On Wrist And Forearm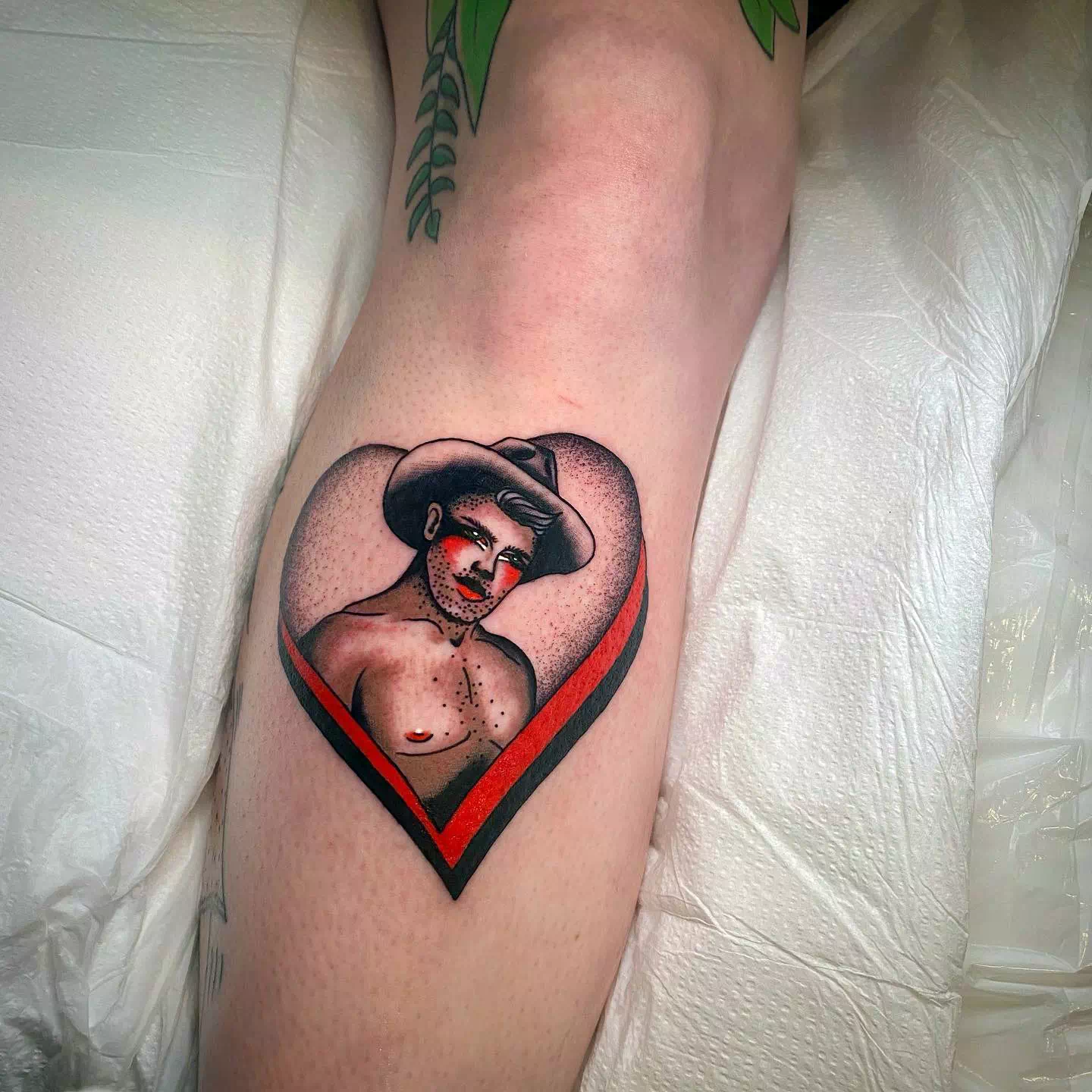 This tattoo is gorgeous and not too tricky to do; it is also not a time-consuming work of art to complete. It will take around 2-3 hours to apply this to your forearm. Those who favor basic designs would benefit from smaller tattoos, which would complement their appearance.
It is a fantastic painting for anyone interested in displaying their actual colors and their deep, passionate sides. This heart tattoo will communicate to others that you are a confident and assertive individual. You have also experienced several difficult situations in your life.
12. Side Boob Traditional Anatomical Heart Tattoo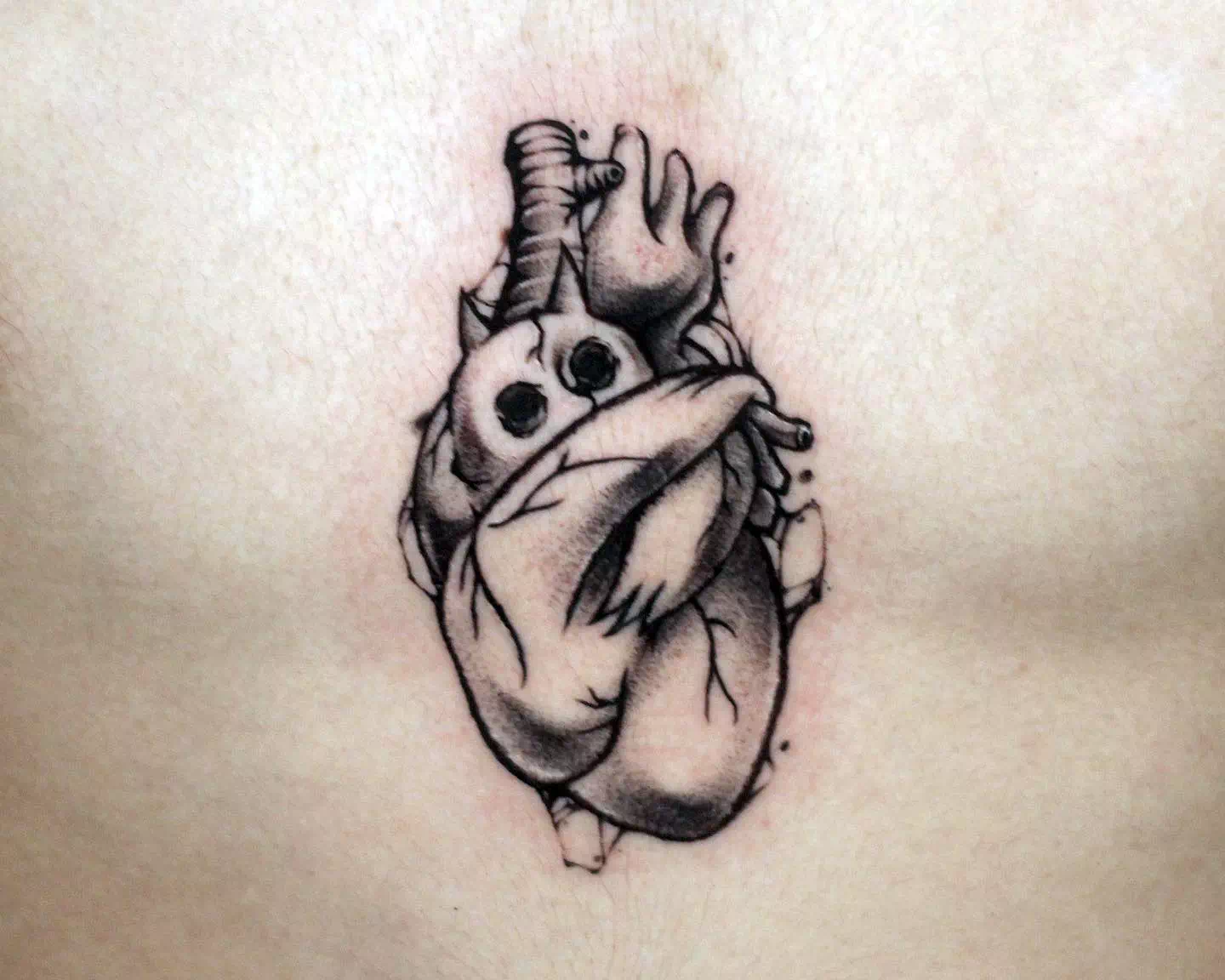 Do you enjoy a splash of color and a subtle burst of contrast when it comes to your design? This image will suit anyone who wants to demonstrate that they are an artistic individual, as well as someone capable of loving and caring, expressing their actual feelings and exhibiting their natural side.
The positioning of the side breast is quite tricky and can be highly uncomfortable. However, this tattoo will represent a genuine warrior after it has been applied!
Although it has been detached from the rest of your body, your heart will continue to beat for several minutes after unplugging.
Colorful Heart Tattoos
13. Chest Piece Sacred Heart Tattoo Traditional Colorful Design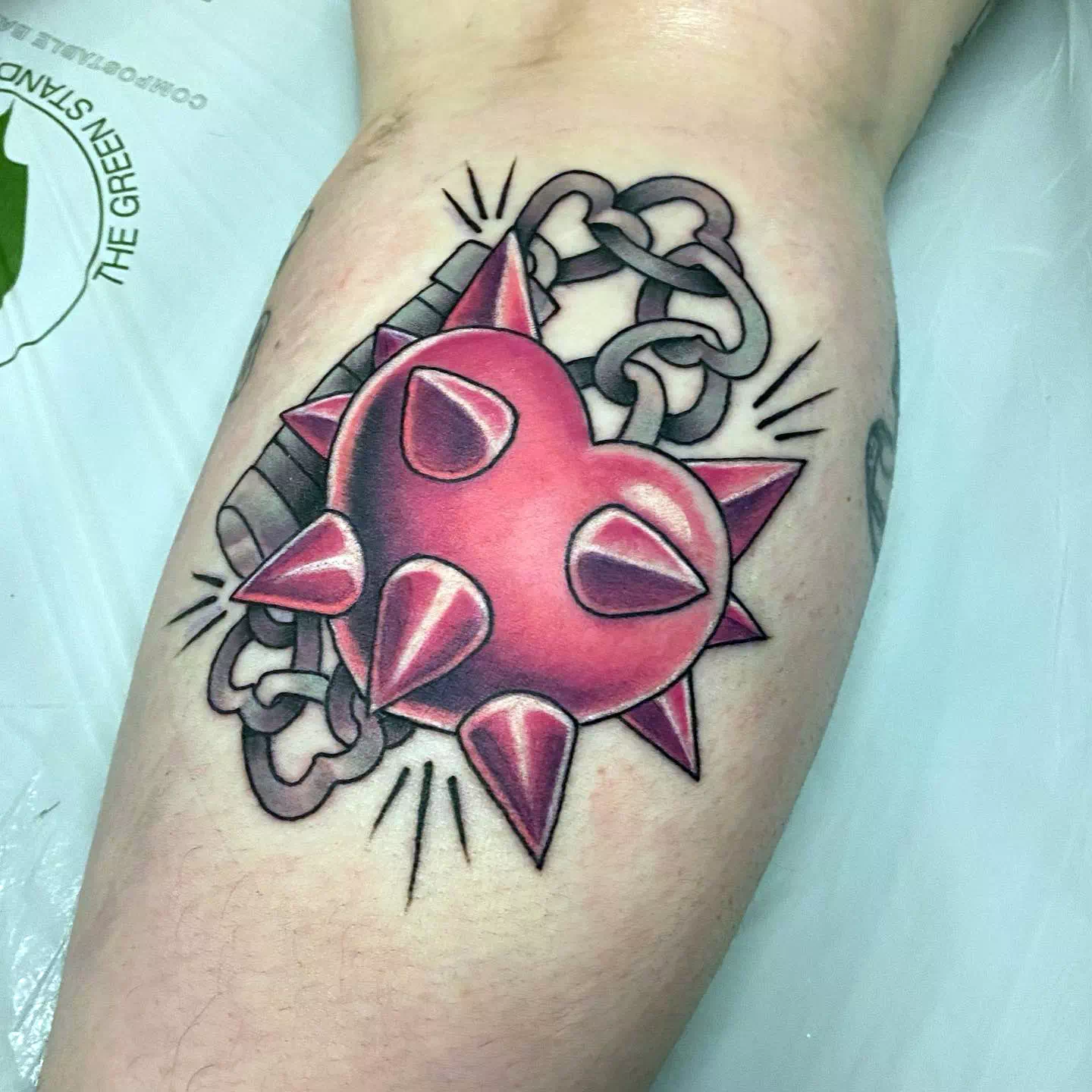 Are you a fan of more vibrant tattoos? This pendant that hangs over your heart is perfect for folks who enjoy eye-catching patterns. It's unique, fun, and unlike anything else you'll find anywhere else!
This color scheme and design will express your religion, inner ideas, and personality as a confident and assertive individual!
14. Floral Heart Tattoo With Blue Ink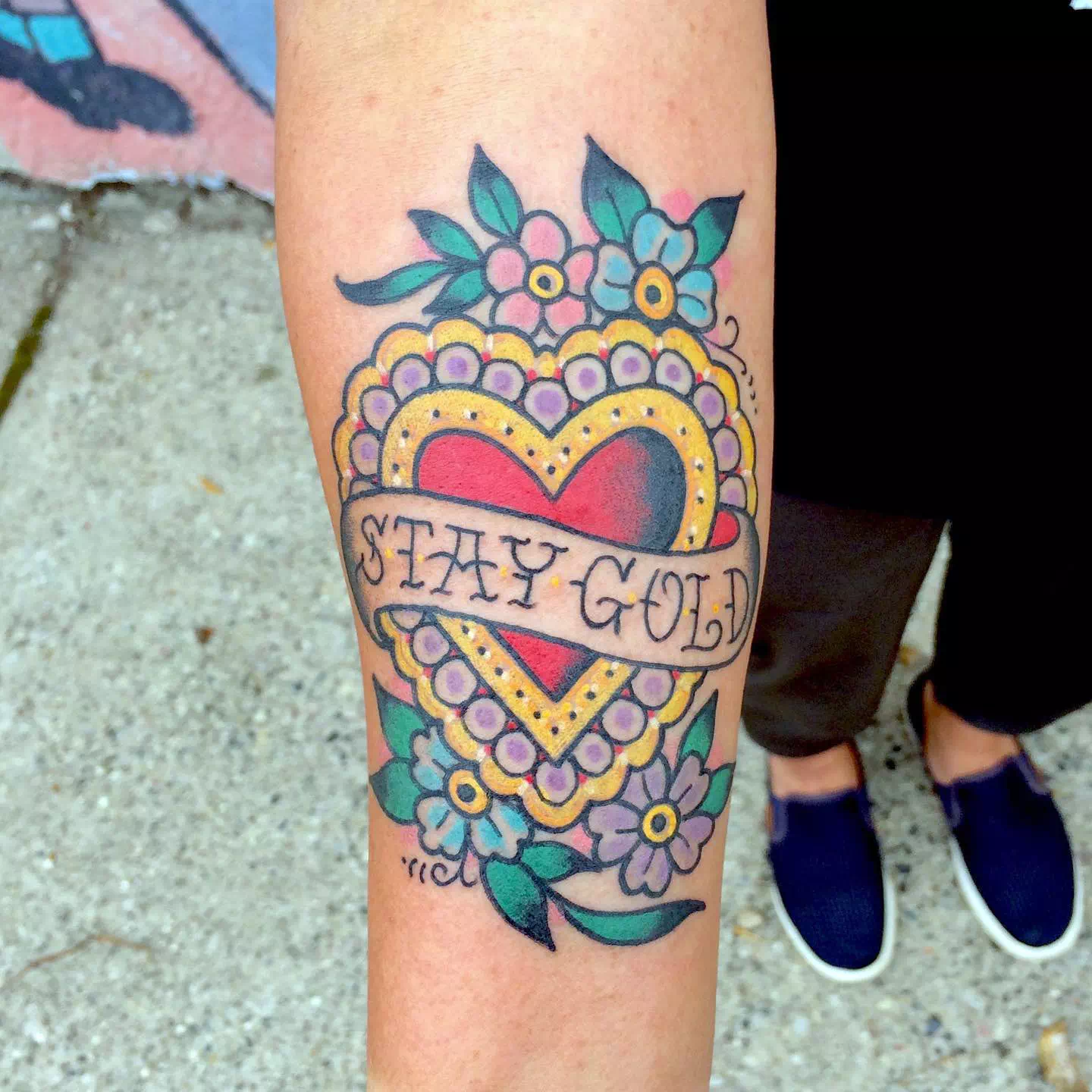 This tiny heart tattoo is ideal for females!It is a heart pattern inspired by flowers that you will enjoy wearing across your arm or forearm. Get this tattoo if you want quick and easy placement and a painless process. What's the best part? It will only take you less than two hours to get it to stop moving around!
Peace, as well as your religious beliefs, are represented by the color blue. This heart tattoo is dynamic and is ideal for ladies who wish to express their loving side via their body art.
15. Dramatic And Colorful Heart Tattoo With Splash Of Color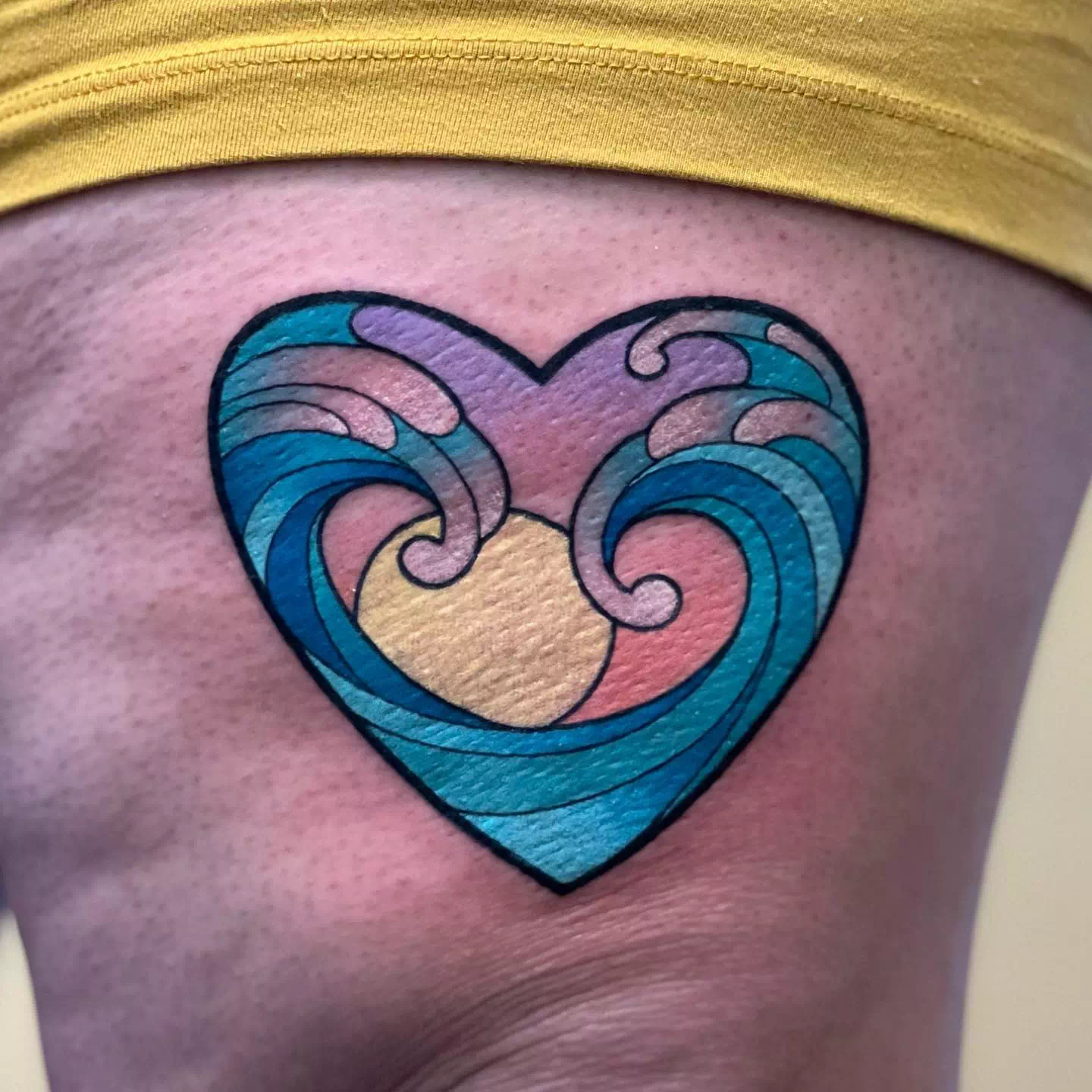 Are you a fan of tattoos that are both striking and colorful? If this is the case, this dark red heart tattoo on your leg will look fantastic at any time of day or night! It is also ideal for hippies, gangsters, and anybody else you can think of! Perhaps you want to make a statement as well.
The image of a knife through the heart will further illustrate your difficulties, but remember that each path is frightening and bumpy, but ultimately rewarding! It represents your passion for a pastime, an activity, or even a specific person! Anyone can get their hands on it.
16. Heart Tattoos With Names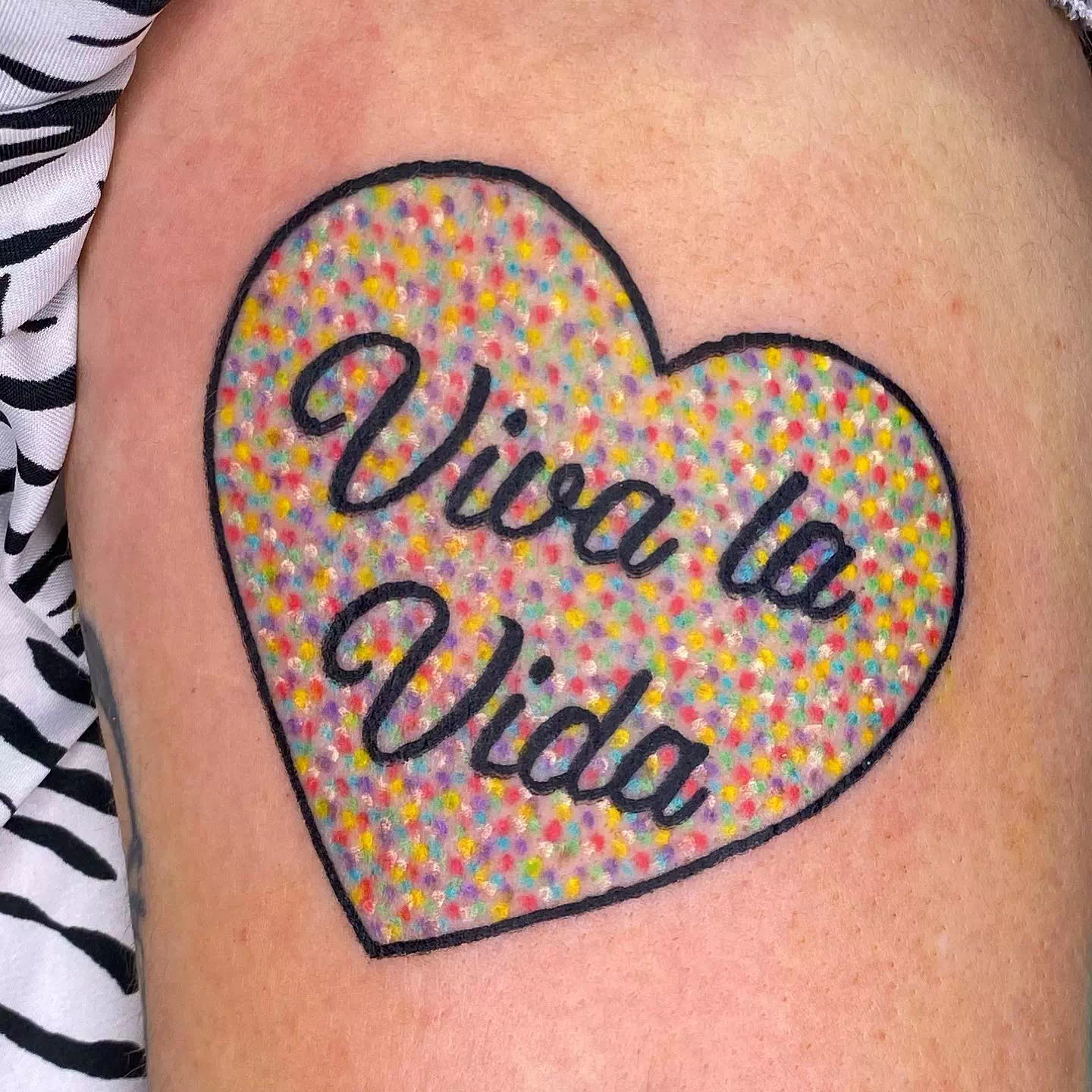 When adorned with a sentimental phrase, a date, or a name, heart tattoos can be adorable and meaningful. If you want to dedicate this tattoo to someone who has passed away, this angel-inspired design will work well for you.
The symbolism is found in the grief, pain, and suffering it represents. The angel wing detail will look great on you, and it will symbolize your strong will and determination to follow your heart in this life.
Read More : 99+ Dragon Ball Tattoos With Meanings You'll Love
What if I told you something you already knew? Every day, our hearts pump approximately 2,000 gallons of blood.
17. Galaxy Inspired Bright Heart Tattoo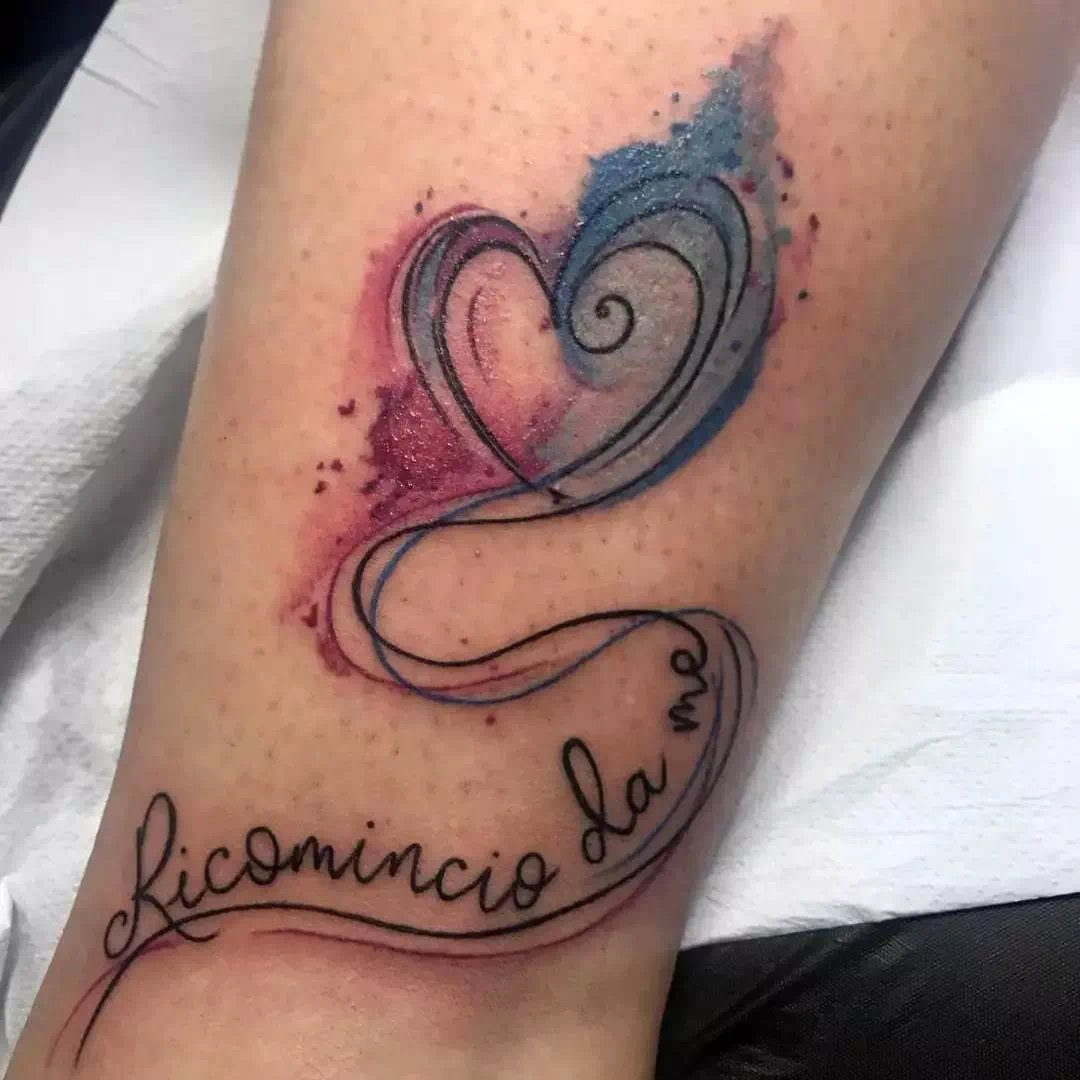 Galaxy tattoos are a rare sight these days. Incorporating a piece of the galaxy into their bodies might be a good idea for those interested in astrology and the zodiac. This tattoo with a heart symbol will look great on both men and women, but it is a time-consuming piece to get done correctly.
In addition to being a symbol of magic and originality, it also represents difference and difference from the norm. It is a fun piece to acquire, and it will be most appropriate for younger people and teenagers.
18. Leg Heart Tattoo With A Fire Symbol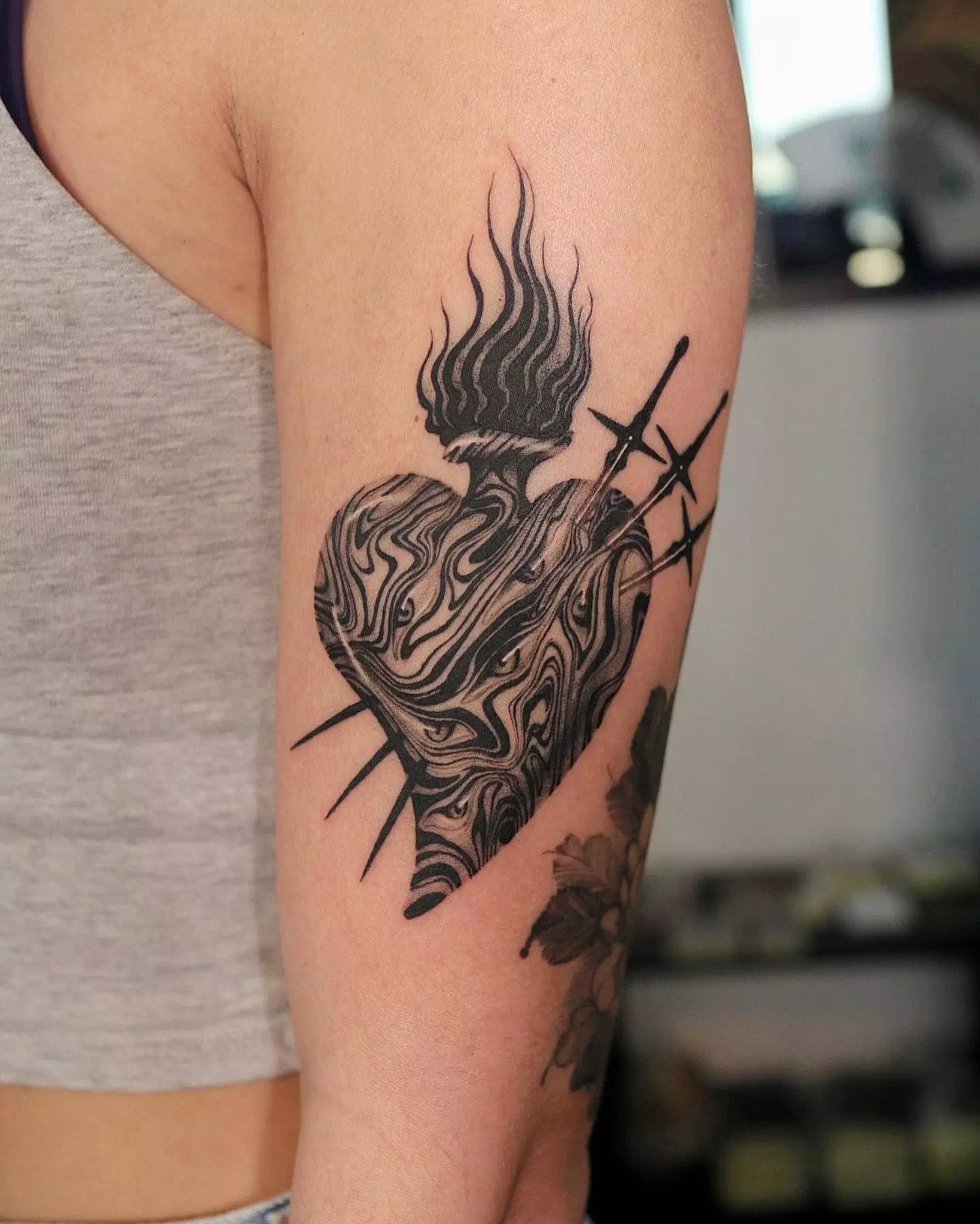 This is your design if you like cute and playful patterns and want something a little more romantic. This one will look fantastic on both the calf and the leg! Tattoos in the colors of red and yellow are pretty standard.
It represents that you constantly pursue your faith and love and follow everything with your heart. It goes without saying that if you are someone who loves genuinely with everything you have, you will adore this piece, quite literally!
Black And White Heart Tattoos
19. Unique Black And White Heart Tattoo Inspo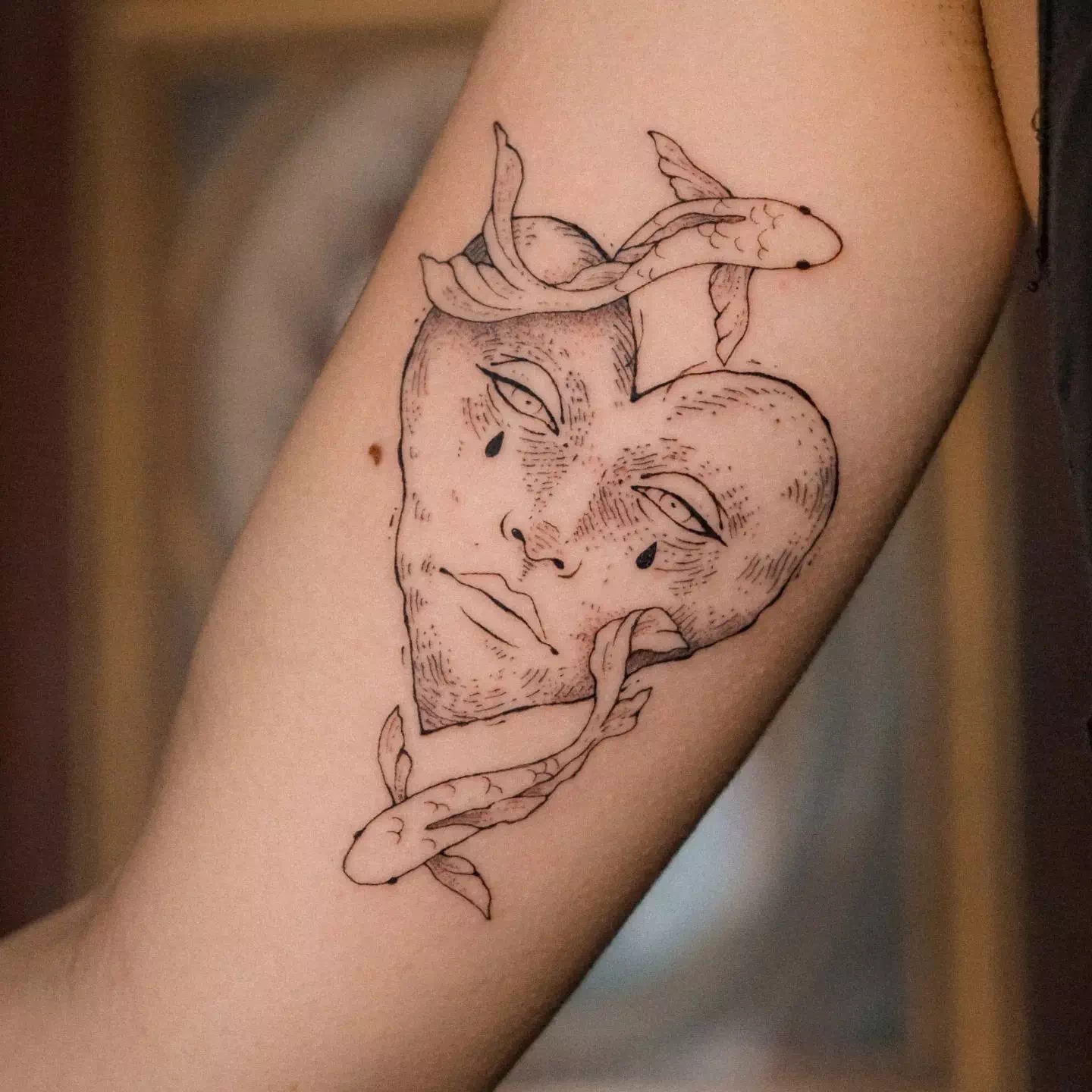 Black tattoos are simple to obtain, and they are not prohibitively expensive. It will look best on your forearm and when embellished with other symbols such as the stars, black tears, and a little bit of shine! This small design project will take you 3–4 hours to complete.
It represents your belief in the power of magic and the importance of deep connections. It is an excellent choice for men who appreciate masculine designs.
20. Crying Heart Black Ink Design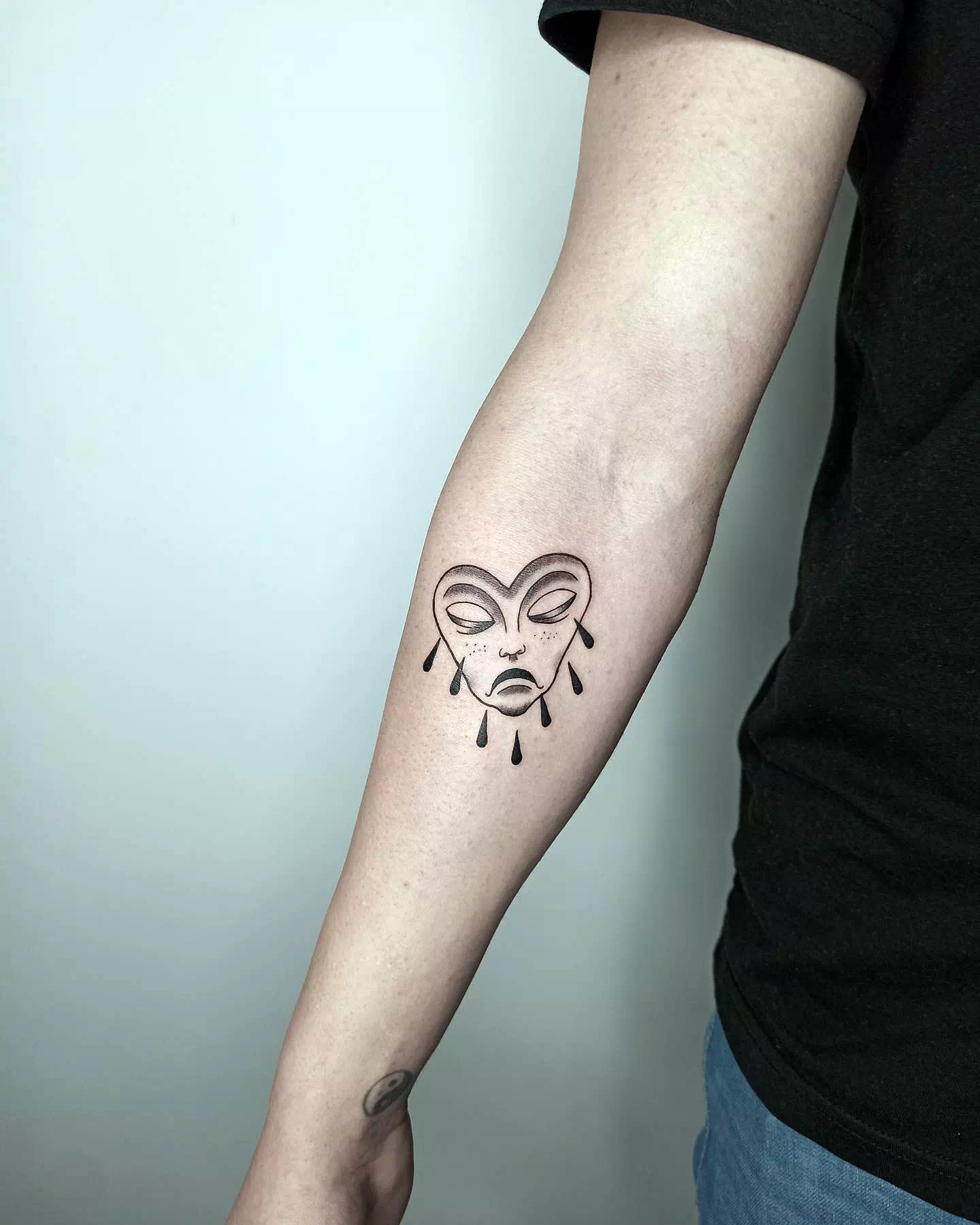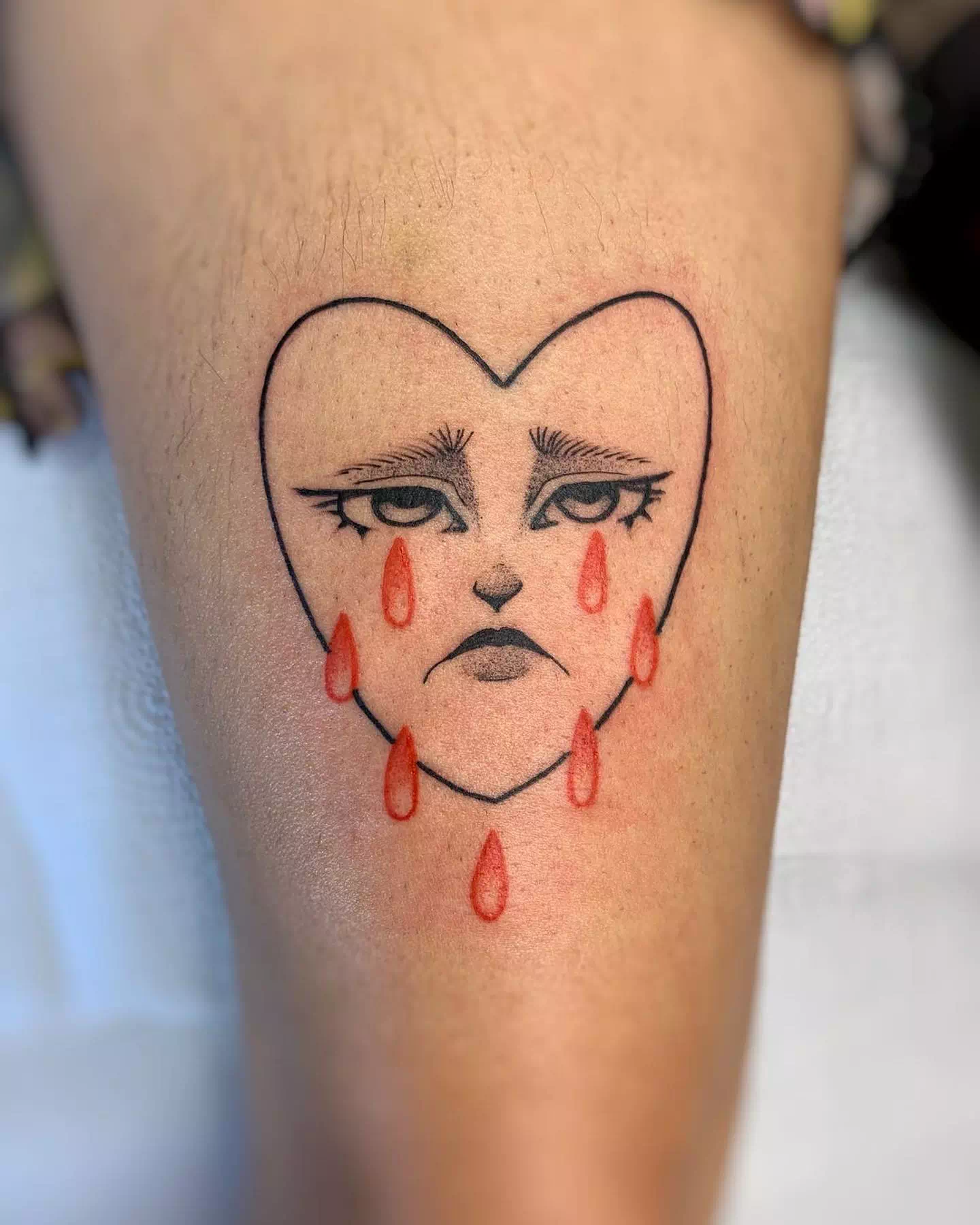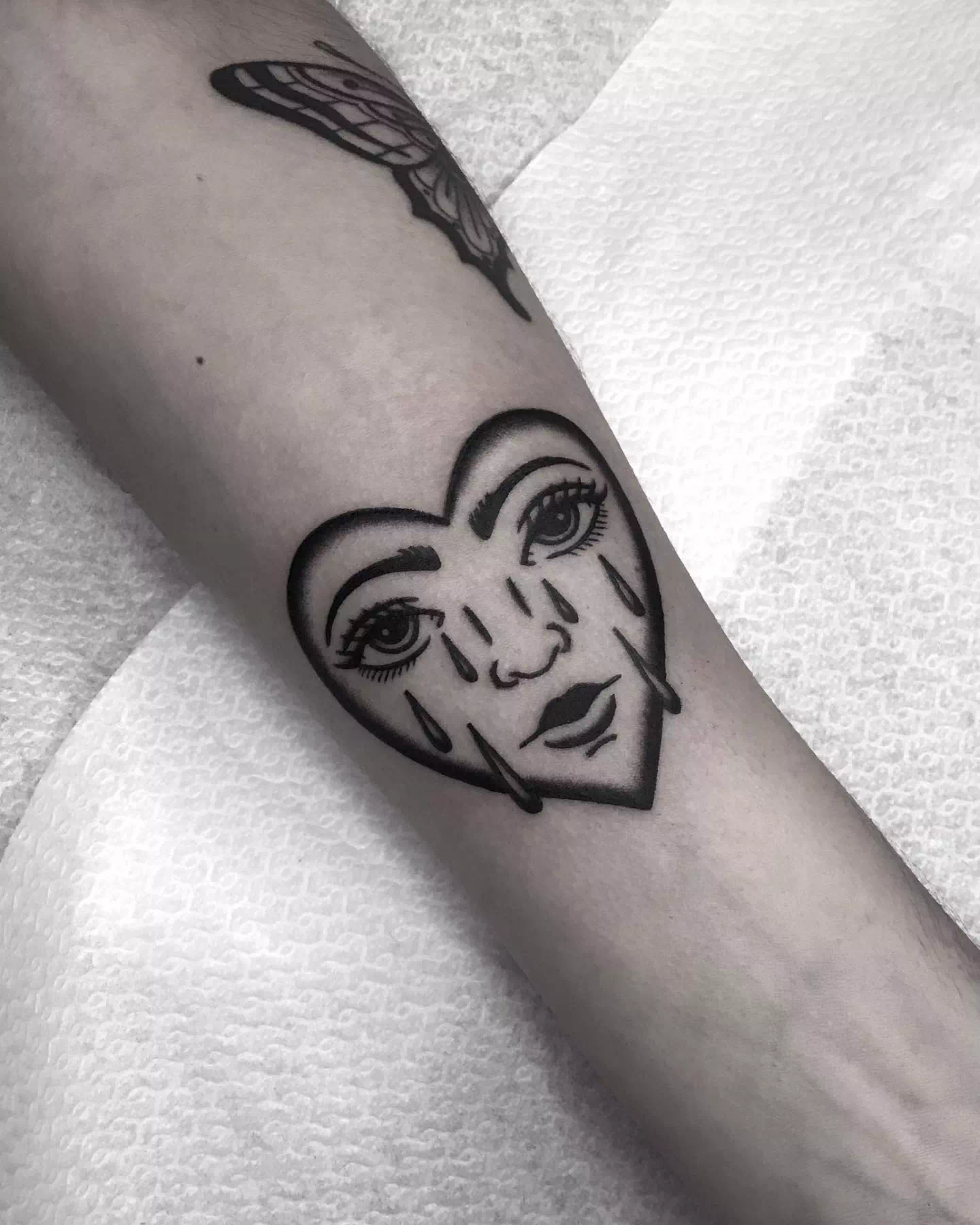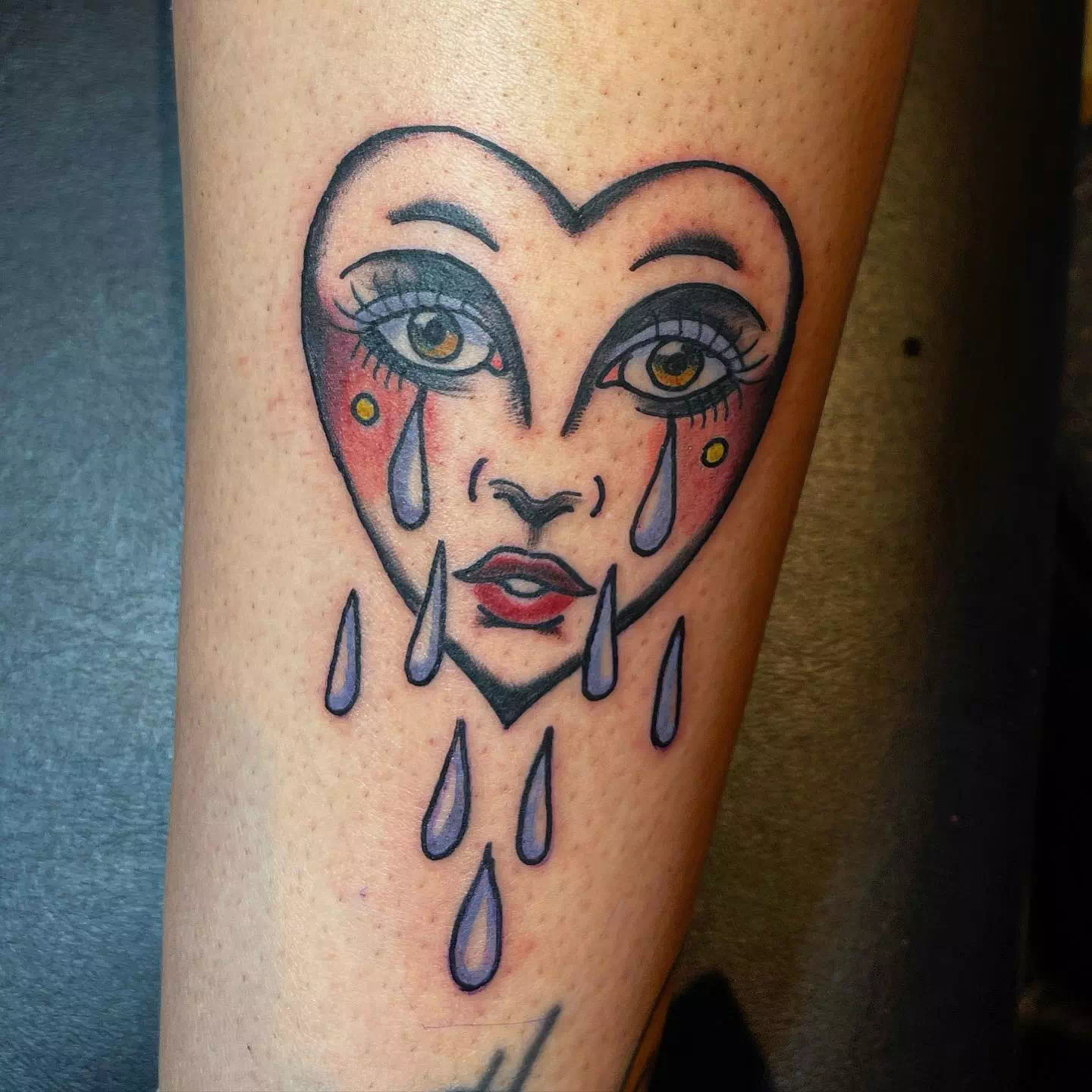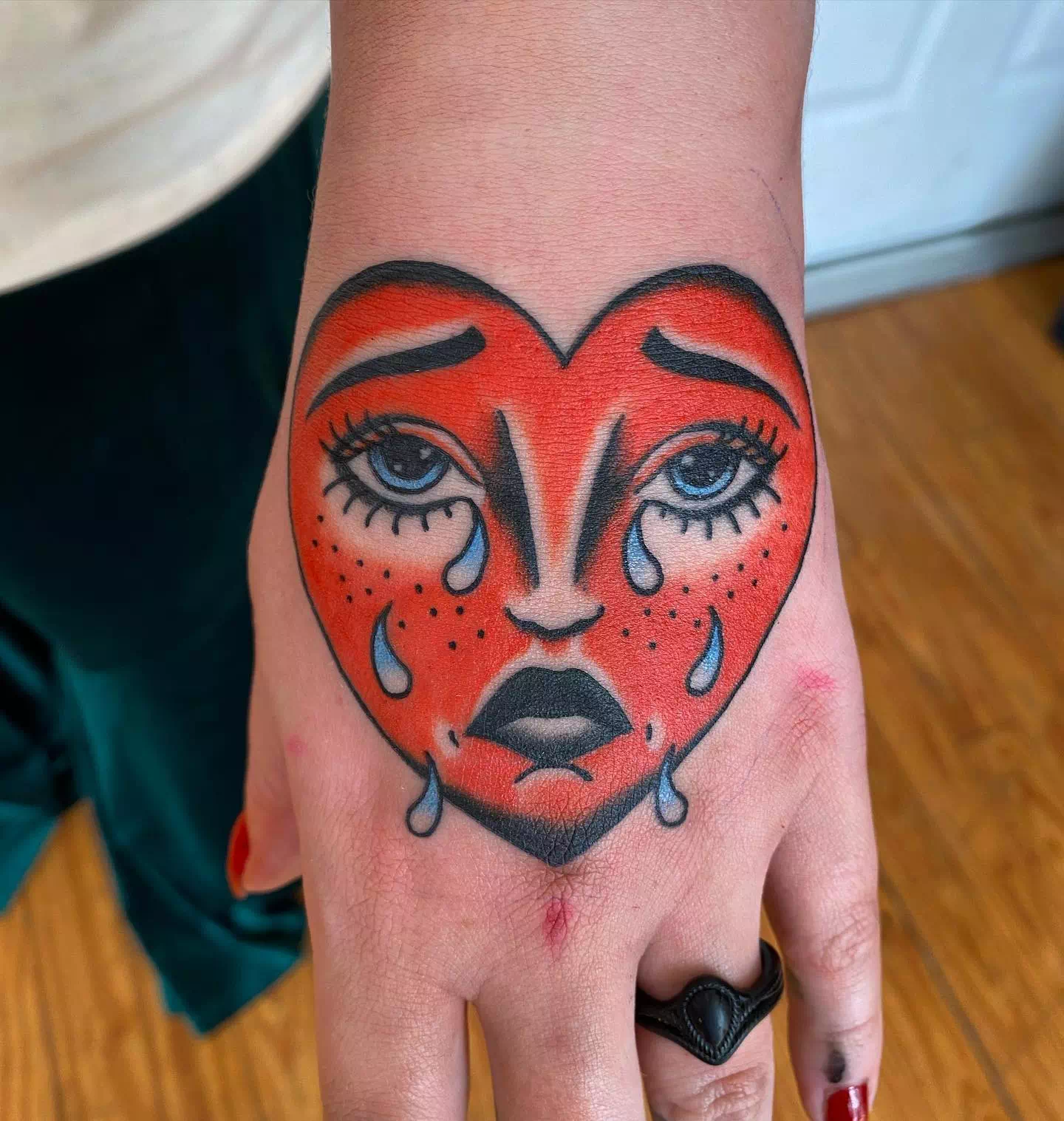 If you want to get crying heart tattoos, you can get them on your leg or arm. This crying heart is filled with sorrow and is an excellent choice for people who want to draw attention to their suffering with a single tattoo. If you are a fan of precision, it will not take you long to complete this tattoo, and if you are, you will enjoy it very much.
You could dedicate this design to someone you've cherished but who has passed away. It is also a good tattoo for people who have experienced depression at some point but have managed to overcome it.
Laughing can significantly impact your life and be highly beneficial to your heart. It will assist you in dealing with stress and strengthen your immune system.
21. Moody Black Heart Tattoo With A Woman Image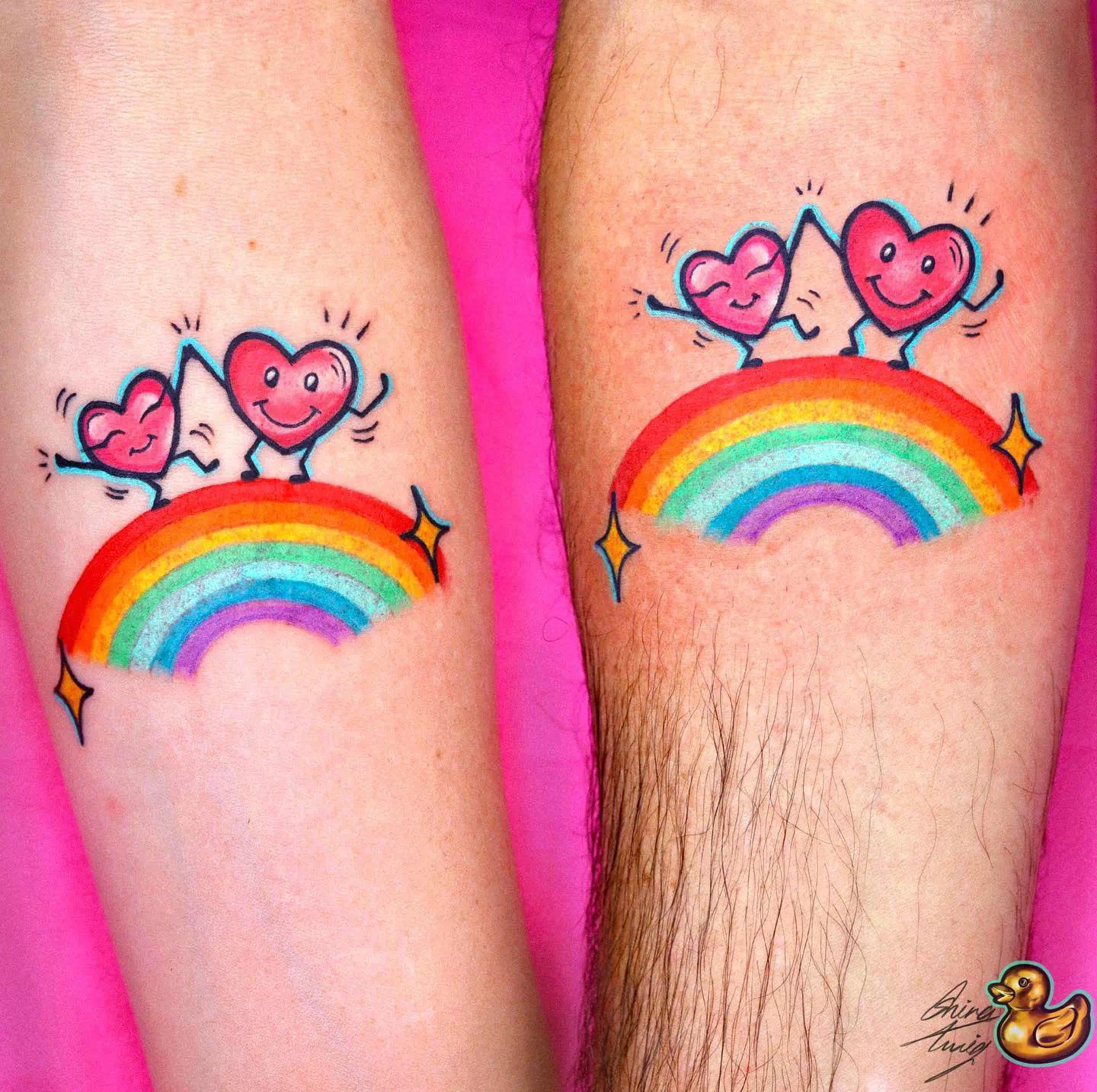 Tattoos that are dark and frightening are trendy. However, make sure that you find a tattoo artist who is skilled in creating portraits and realistic life-like tattoo designs. This woman's heart tattoo will look great on you if you like pictures and bold, dramatic tattoos that stand out.
You could give this design as a gift to someone special in your life. The person can be present in your life at the time of writing, or they can be a part of your history.
22. Sacred Heart And A Sword Tattoo Image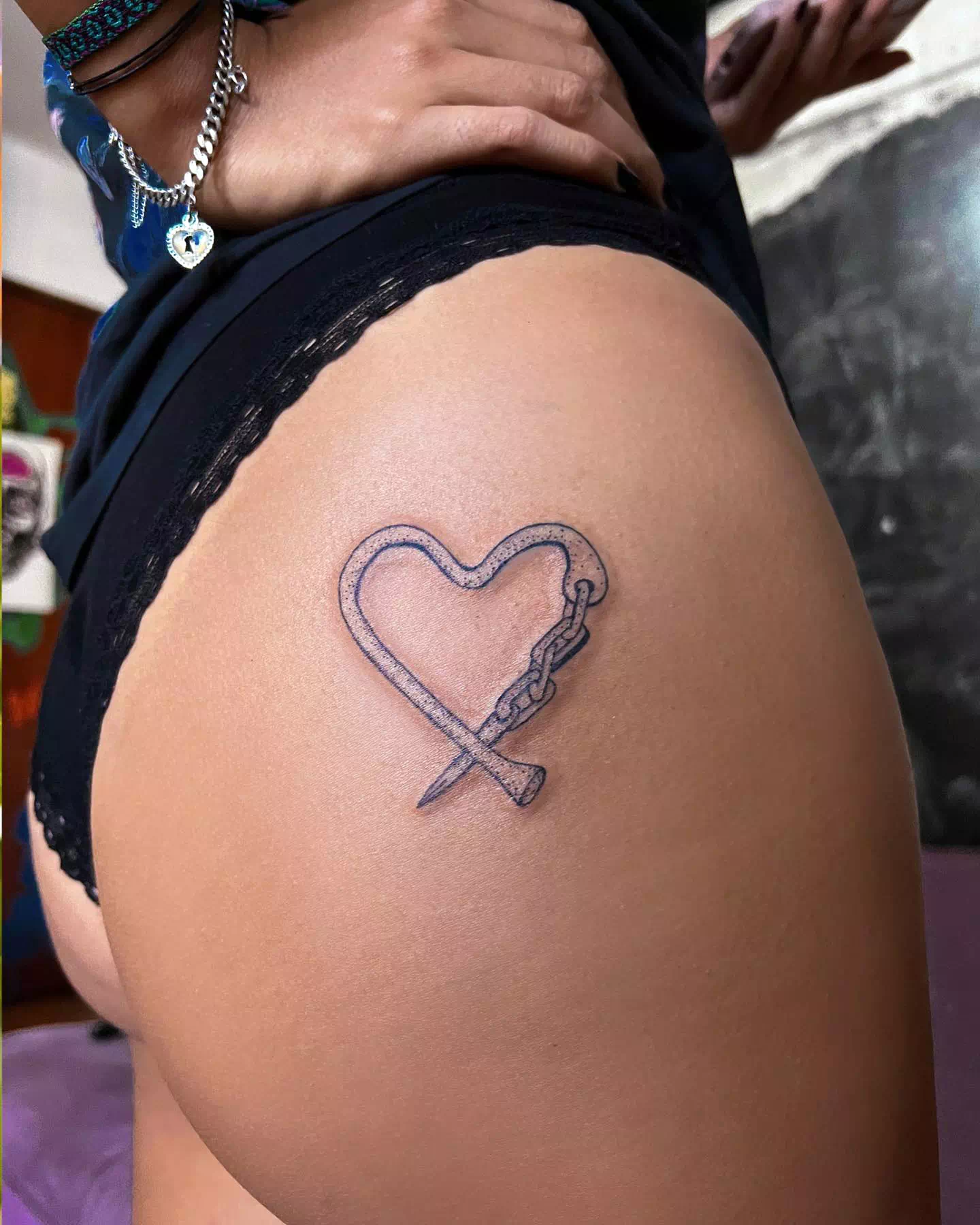 Are you a religious person or someone who enjoys learning about the past? Perhaps you prefer to express your gratitude in unusual ways compared to the average person. This tattoo is called a masterpiece because love and courage are infused into it.
This heart symbol, combined with the rose, will look stunning when worn over your fist. It symbolizes justice, liberty, and the opportunity to go about one's business the right way!
23. Black Ink Arm Tattoo Heart Design With Detailed Lines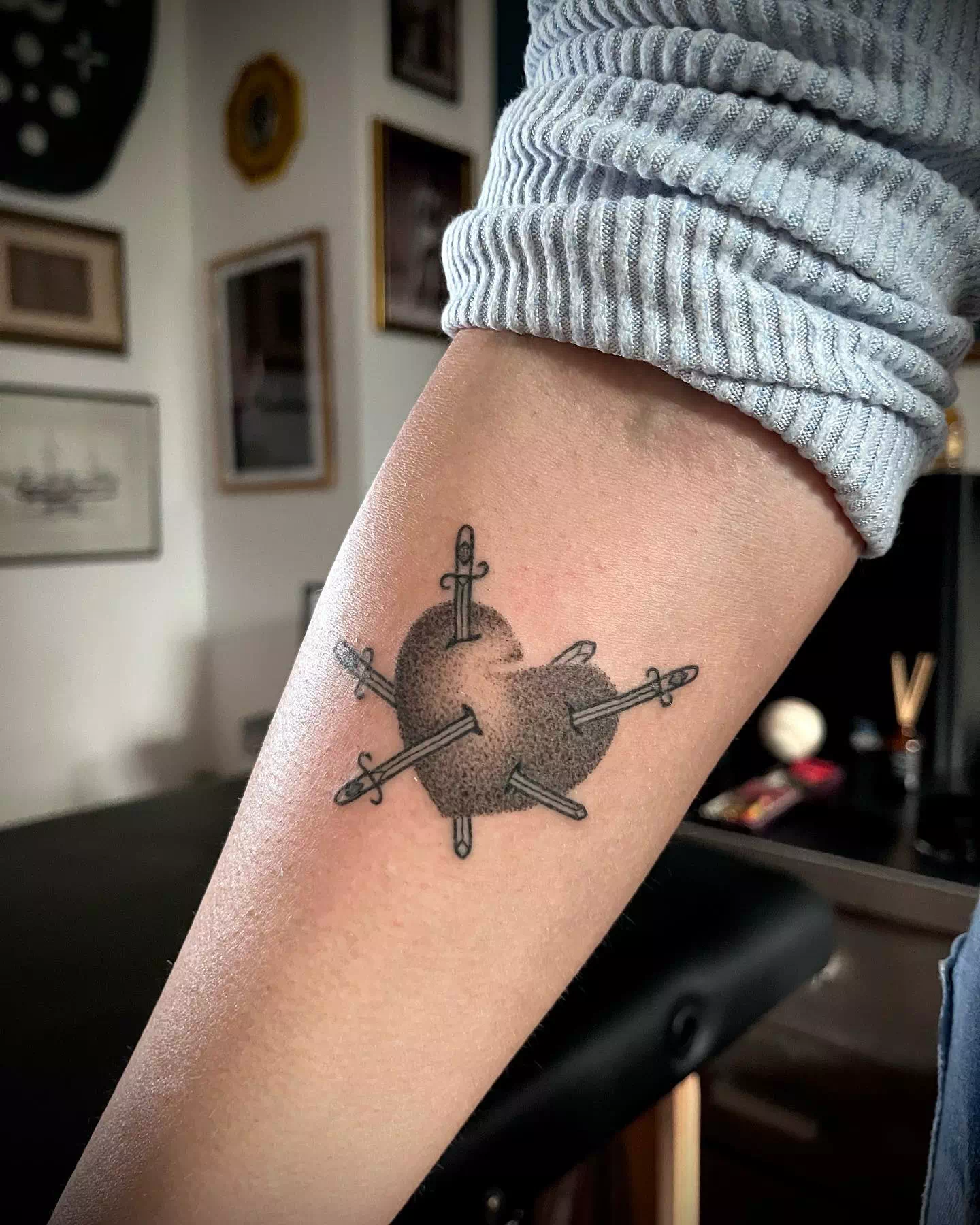 Are you looking for a unique sleeve piece? This bicep tattoo in black ink is quite simple, but it is ideal for men who enjoy masculine designs and want to get one for themselves. This tattoo will take 5–6 hours to complete, so plan on spending the entire day with your tattoo artist!
This symbolism can be interpreted as a toxic love relationship. If you've ever felt like you weren't good enough or that your "real" love was poisoning you, you should get this tattoo!
What if I told you something you already knew? The average weight of our hearts is approximately one pound. Men, on the other hand, have bigger hearts! A man's heart weighs about 2 ounces more than a woman's heart.
24. Jewel Inspired Heart Tattoo Sleeve Ink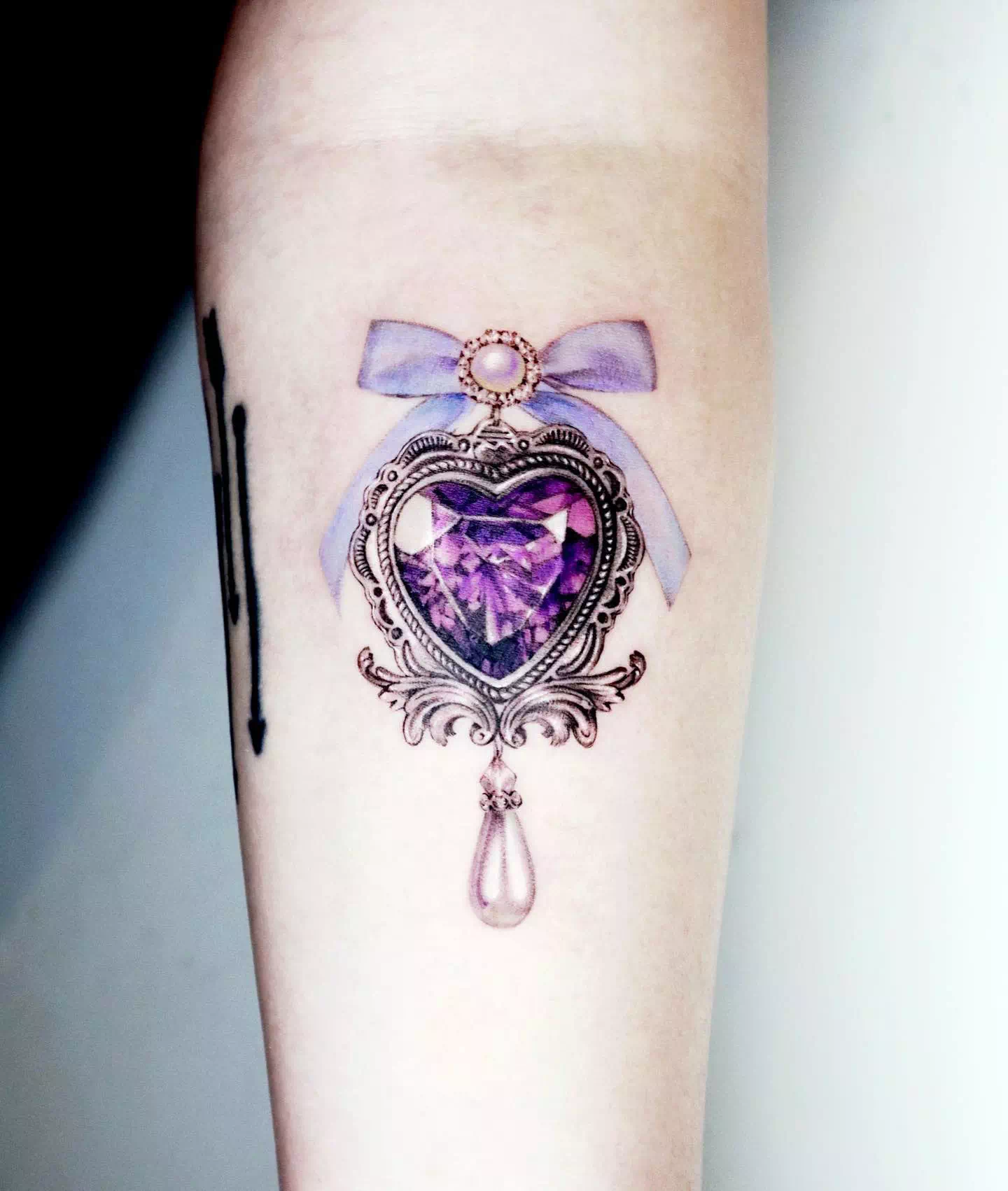 Finally, but certainly not least, why not opt for a one-of-a-kind sleeve design? If you like dramatic and bold designs, this jewel-inspired heart tattoo on your arm will be perfect! It is one-of-a-kind, entertaining, and playful! Men will adore it because it allows them to demonstrate their bravery.
Everything in life can seem so depressing, sad, and monochrome until you meet the person who will change your life completely. This tattoo represents transformation, and we are ready to embrace it!
Other Heart Tattoo Design Ideas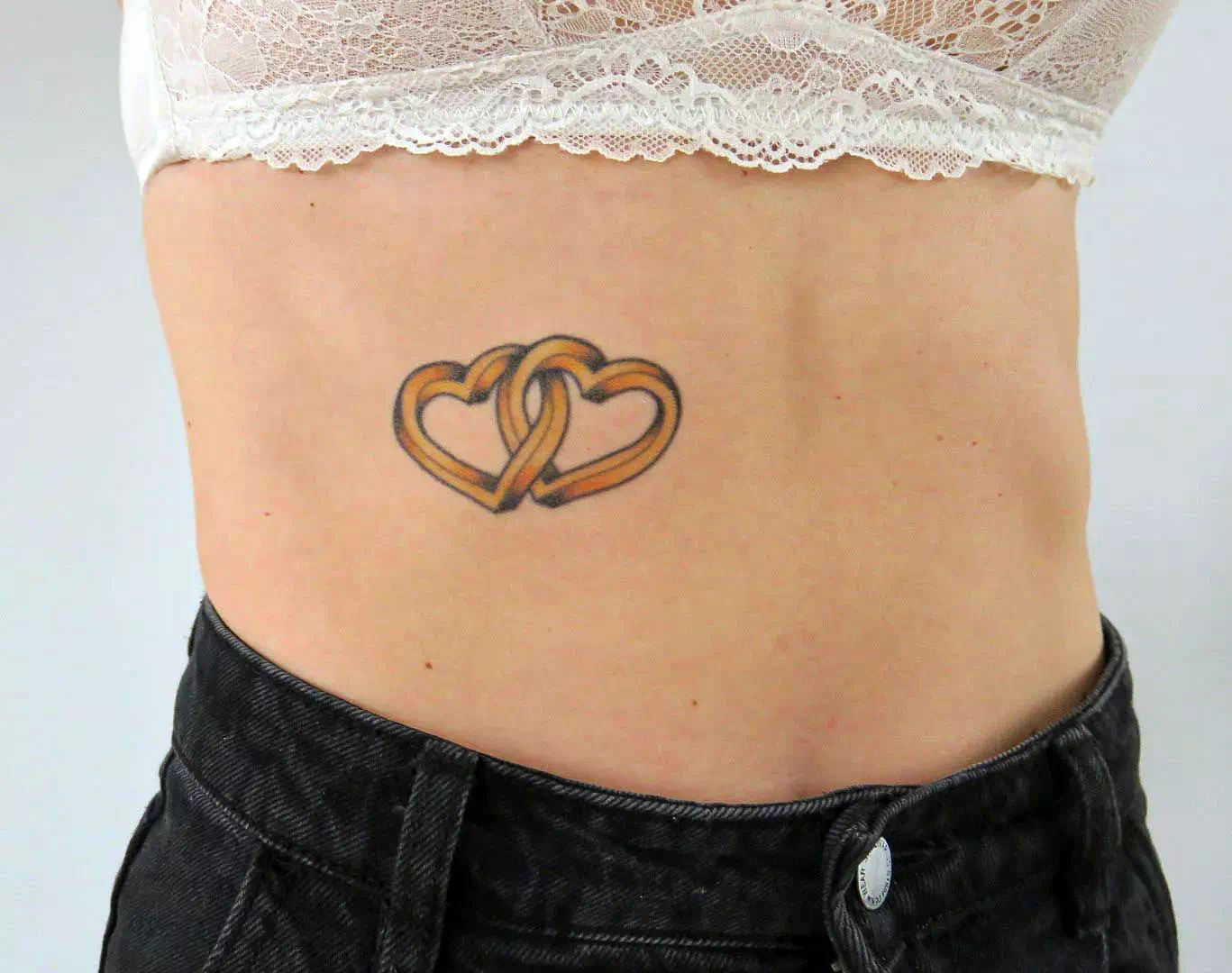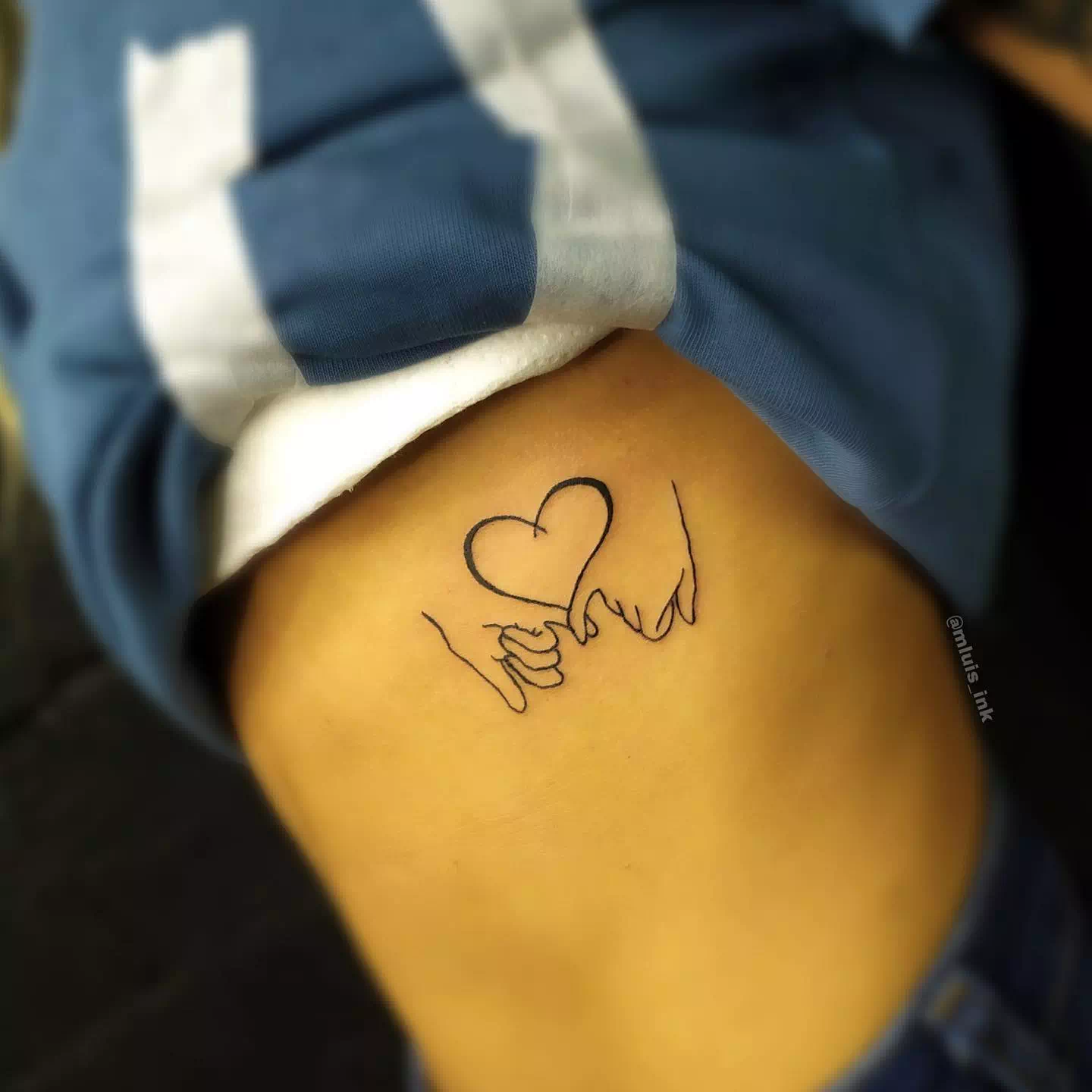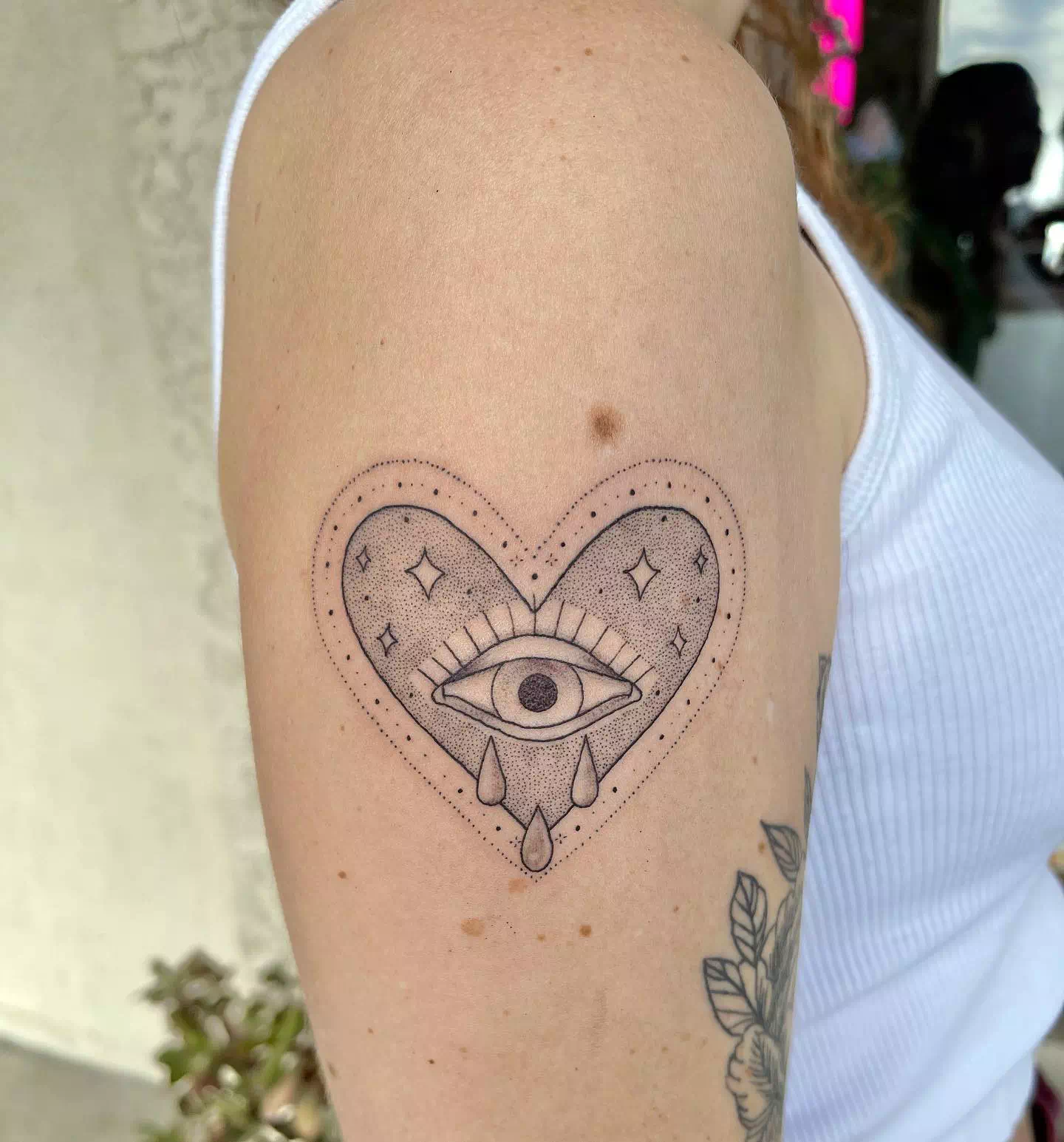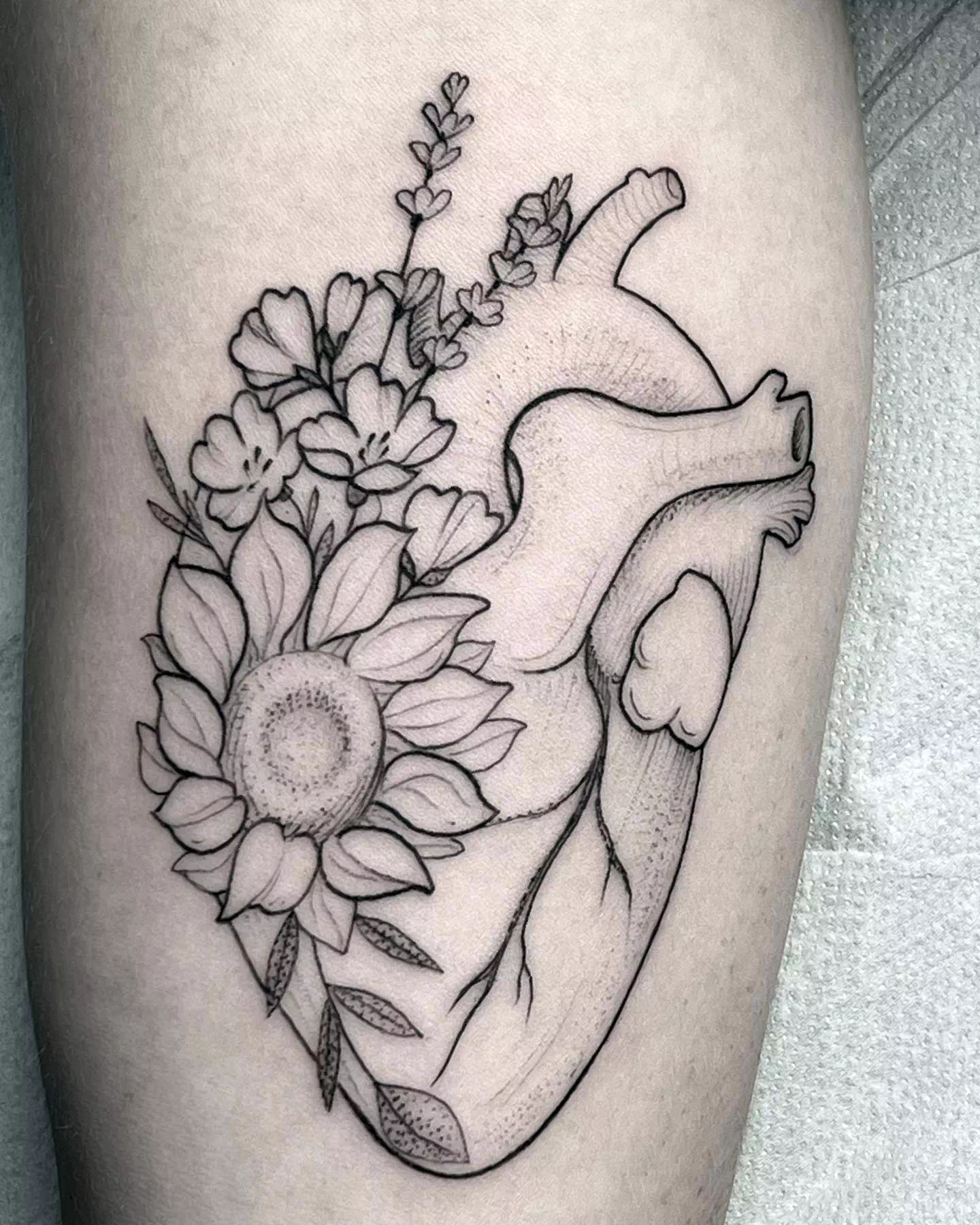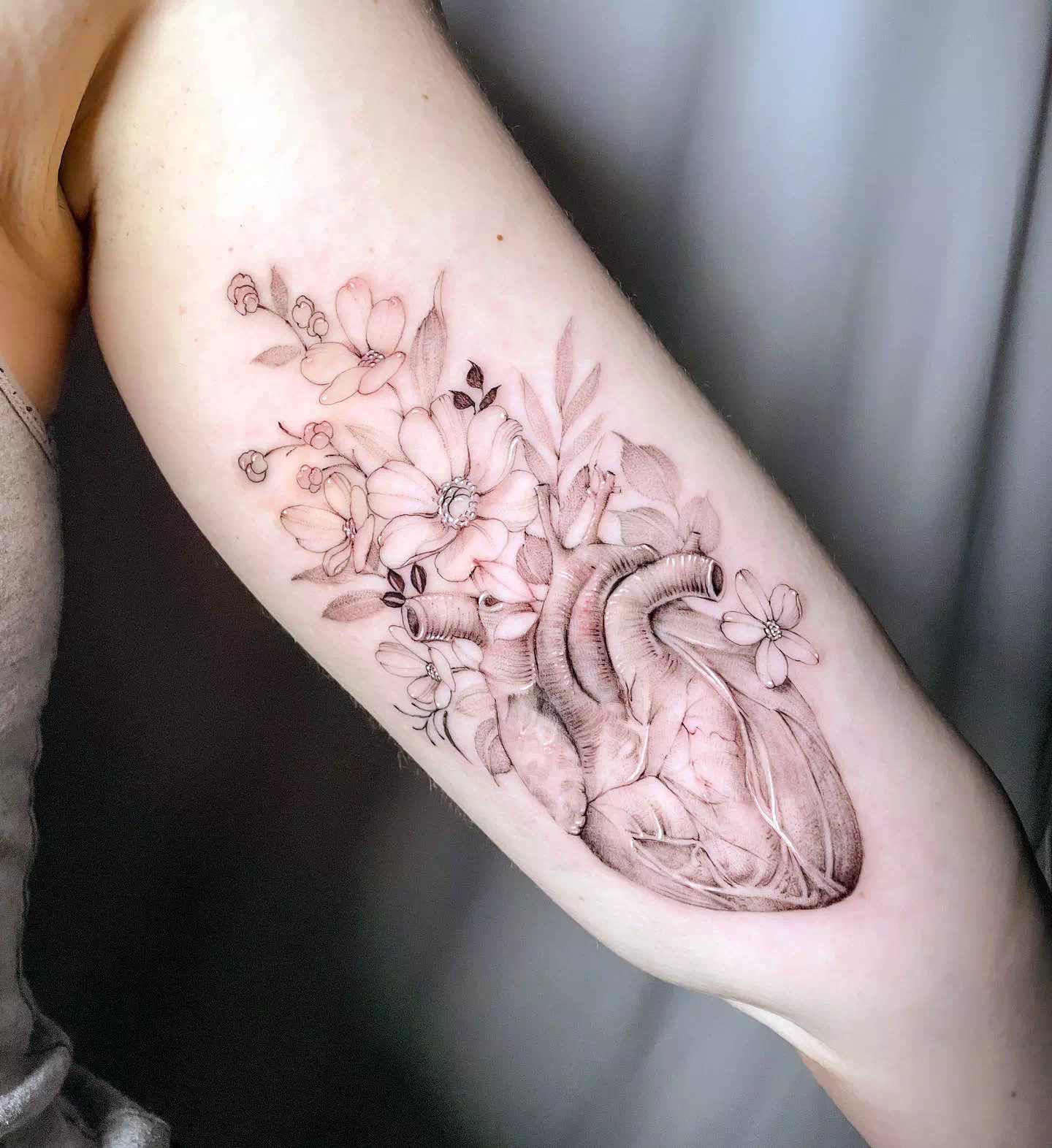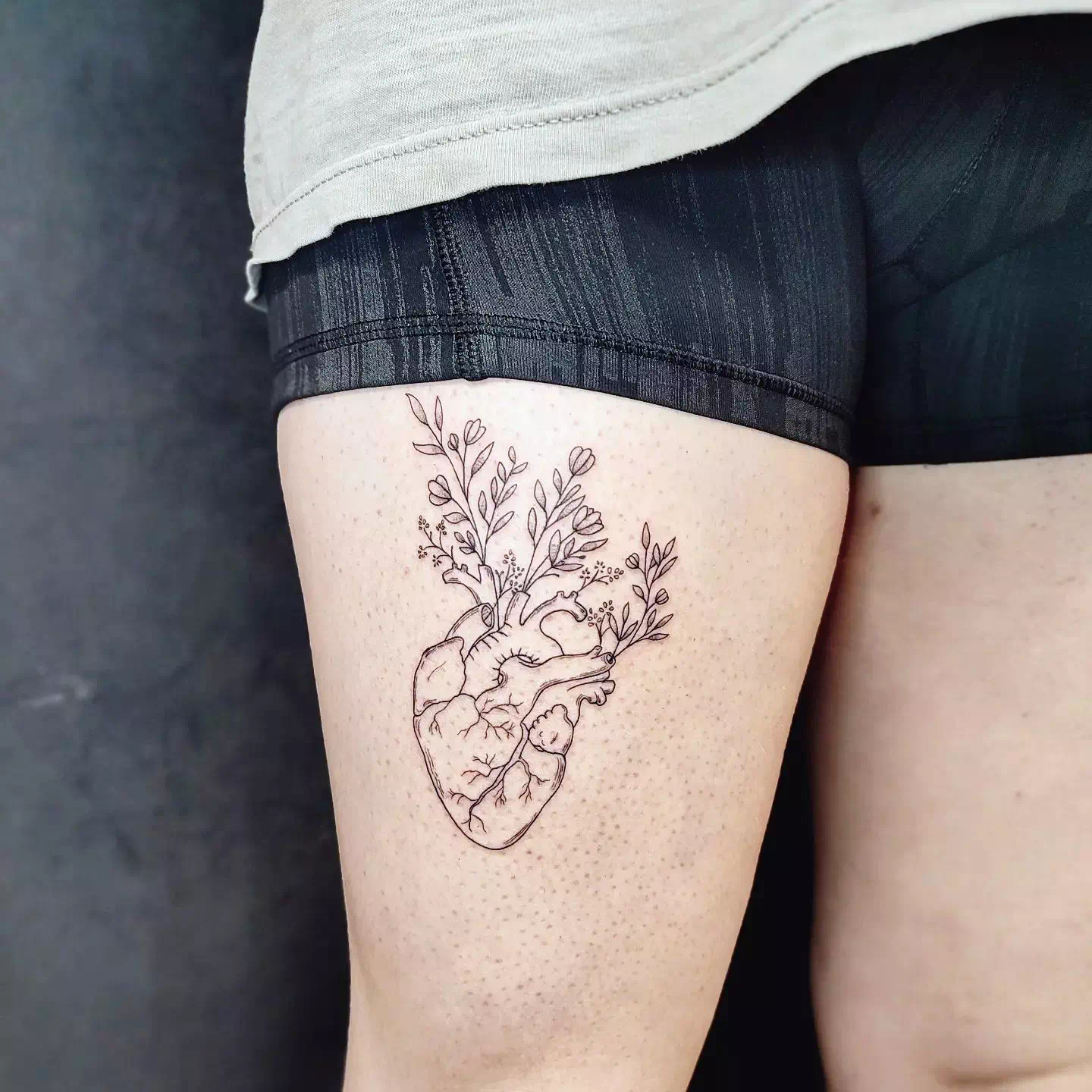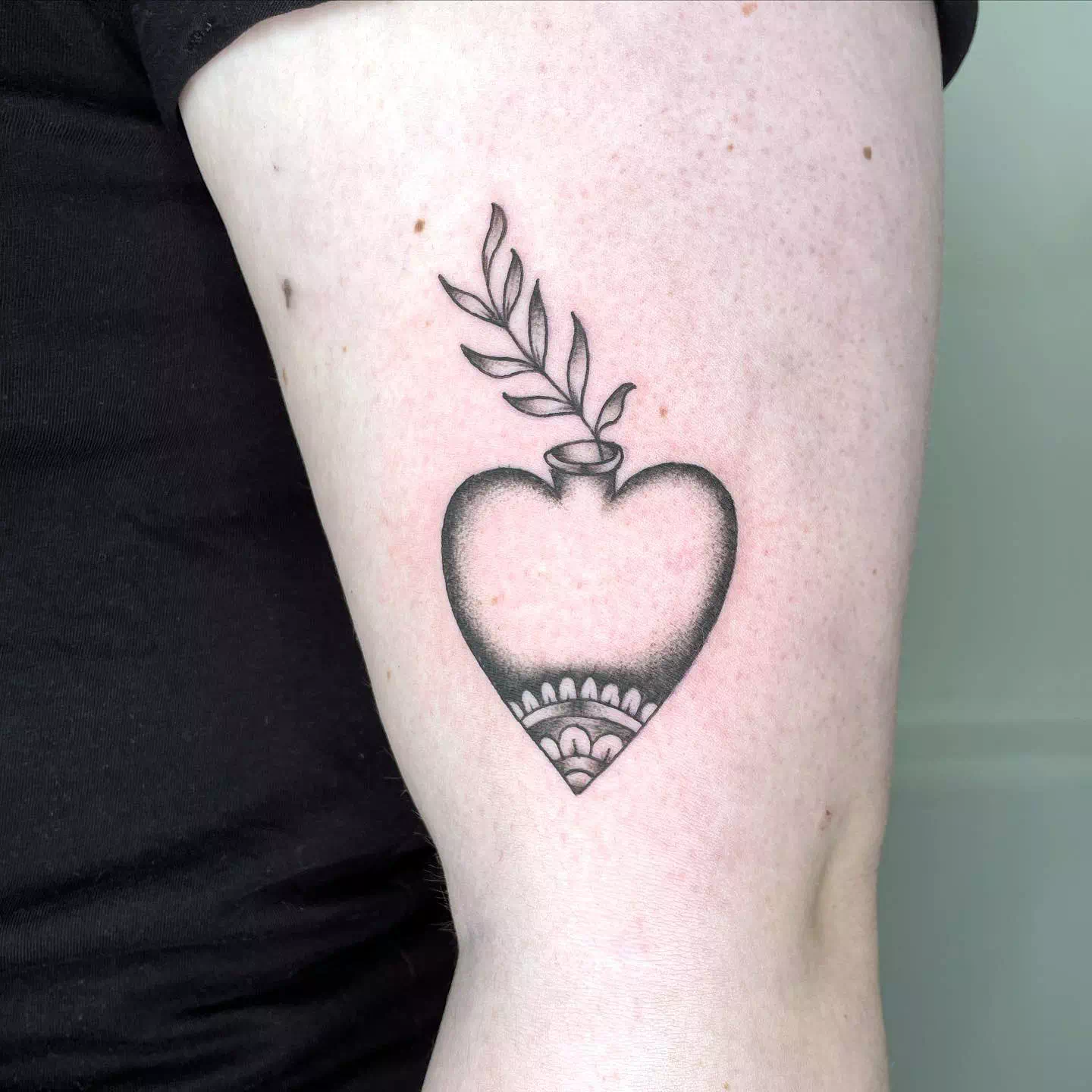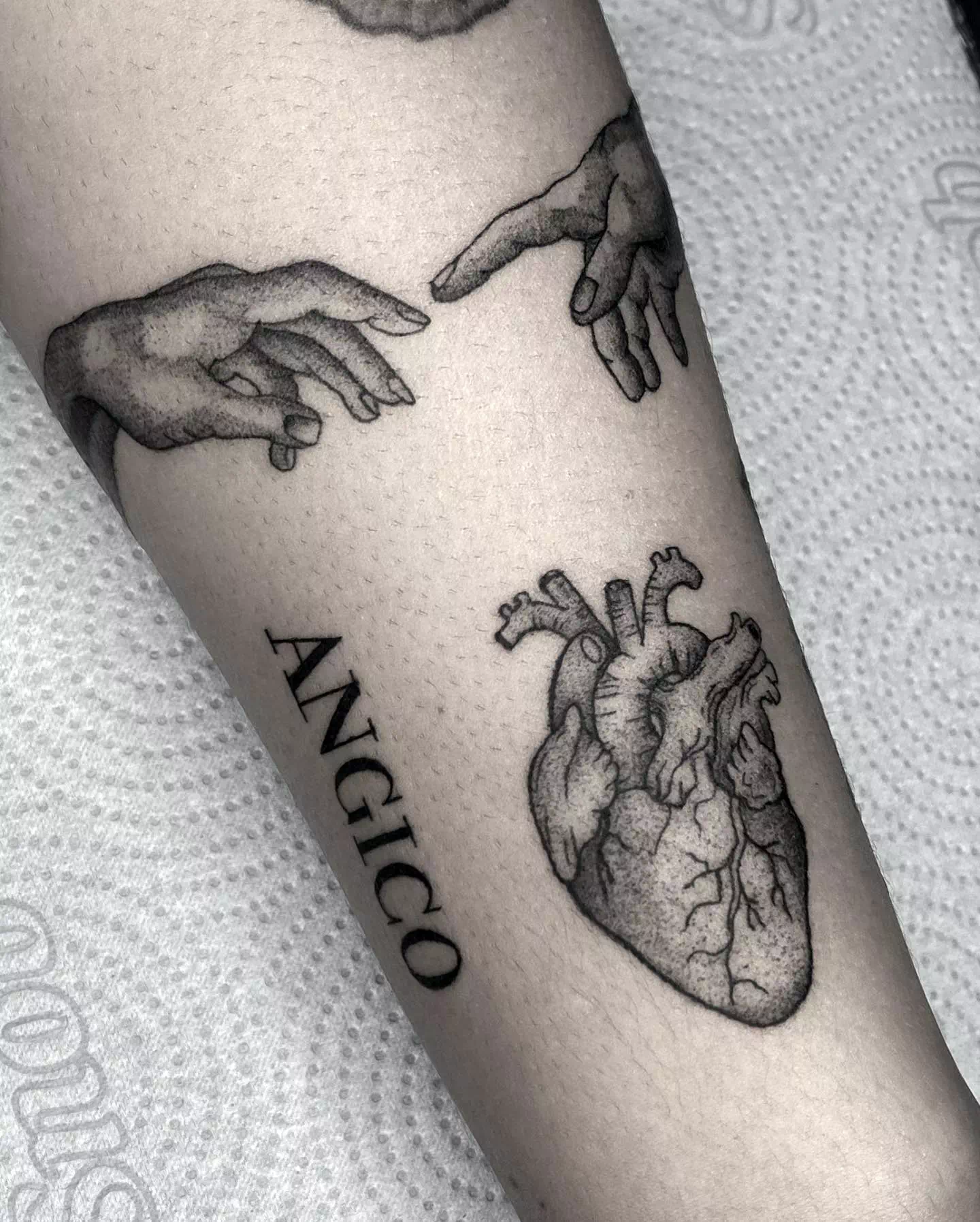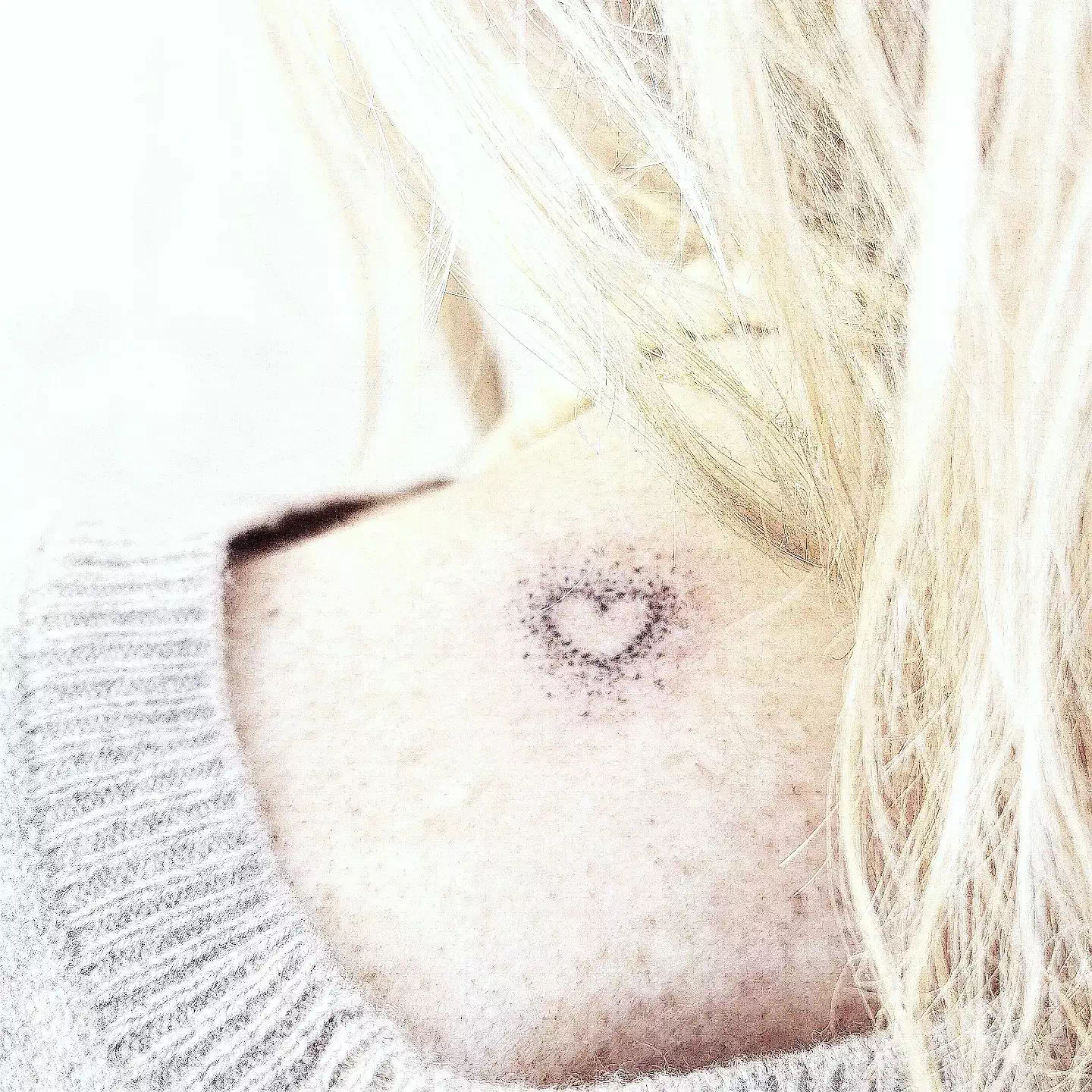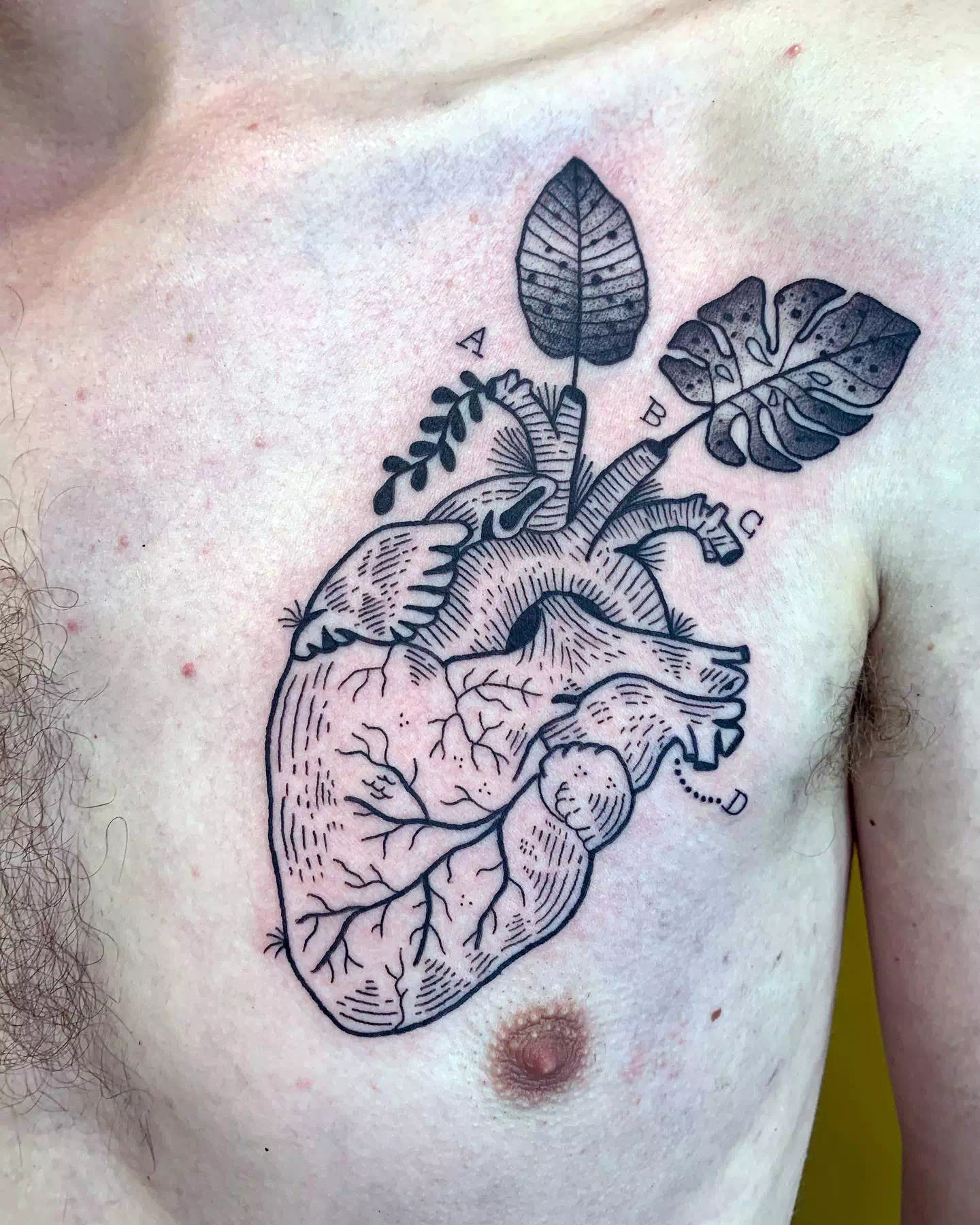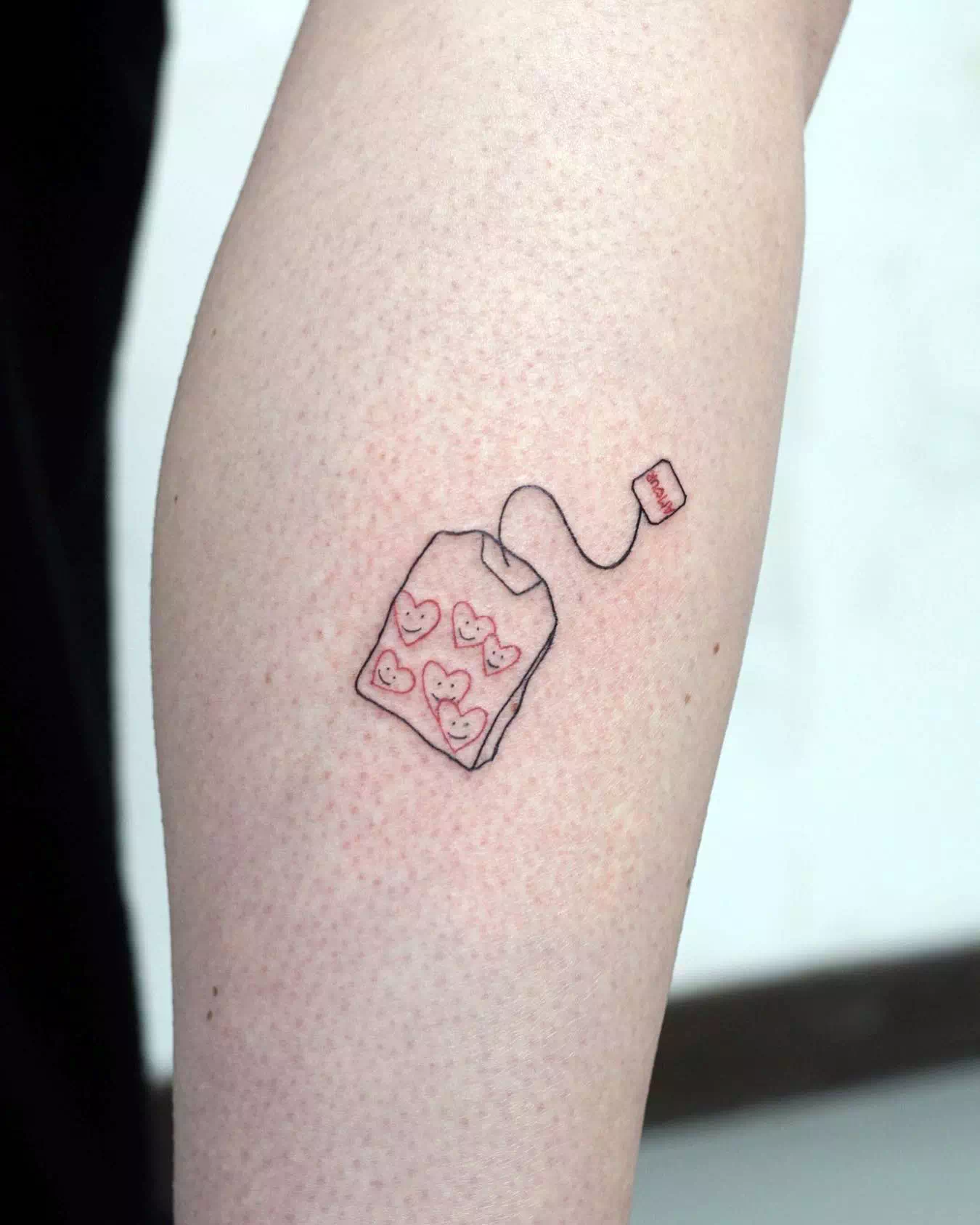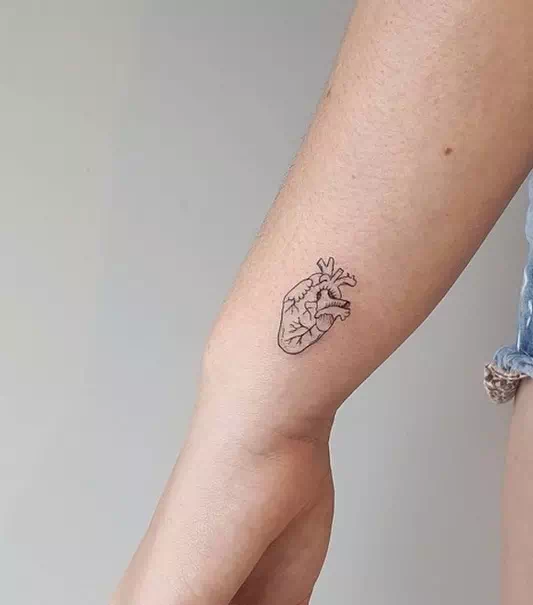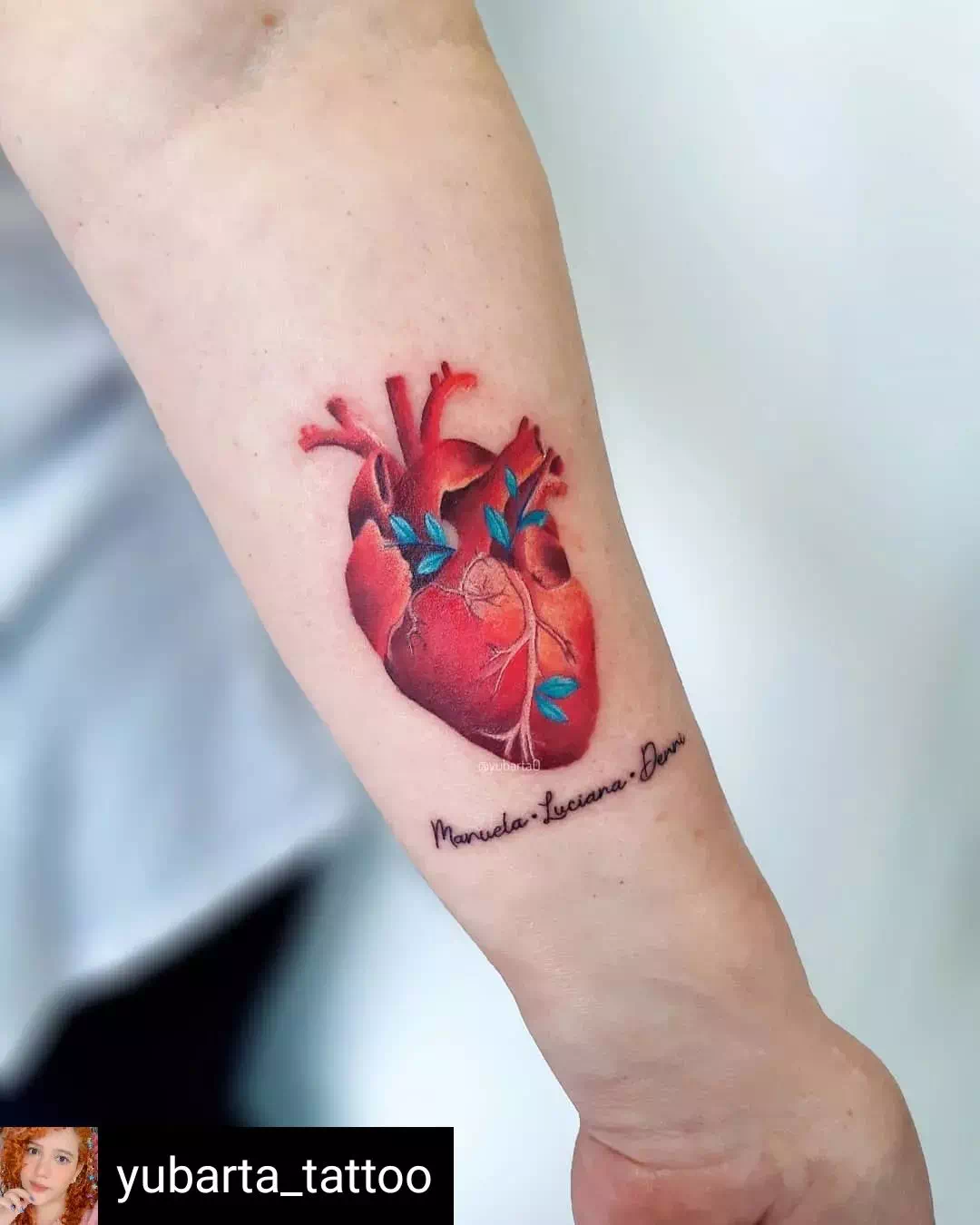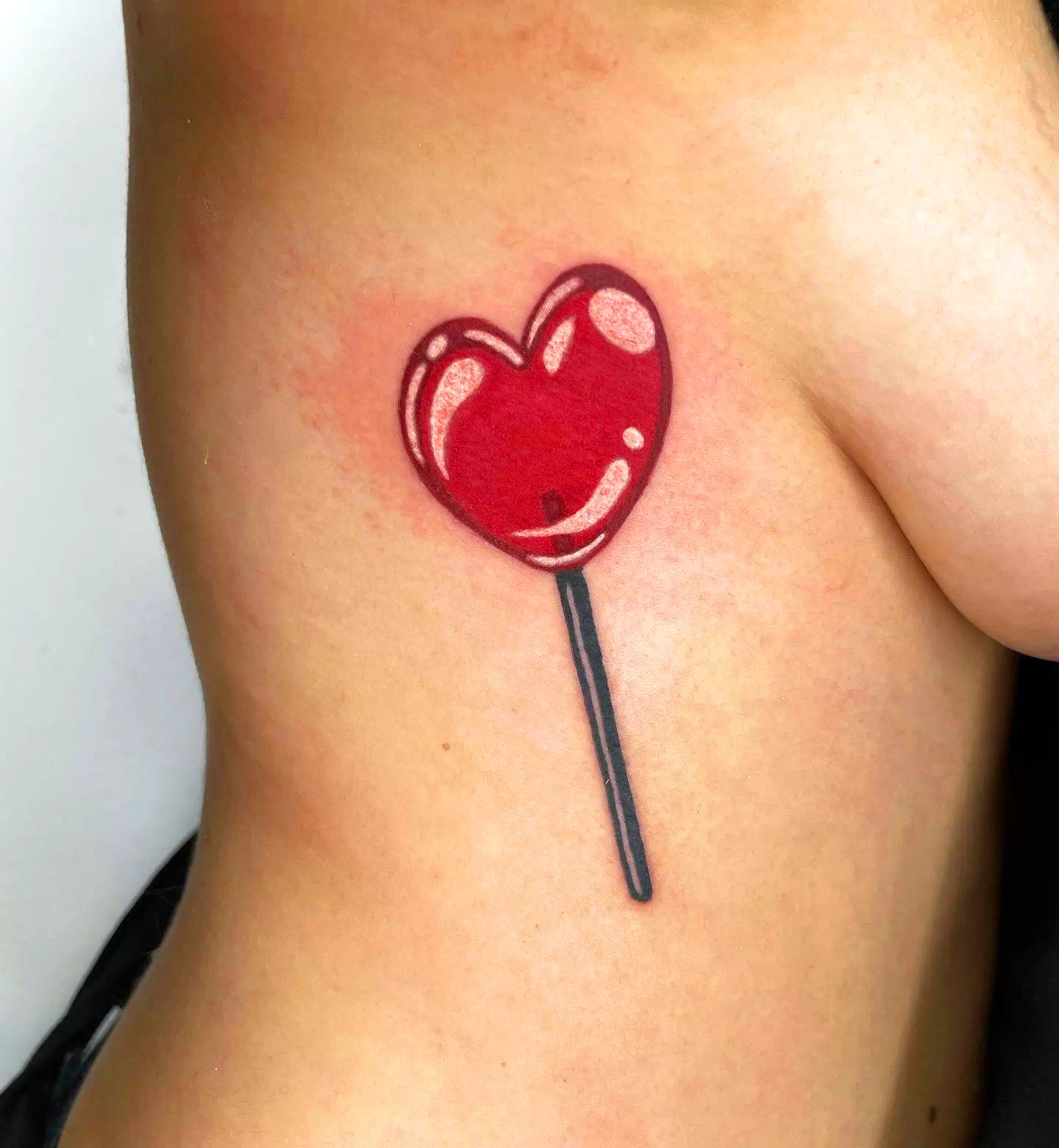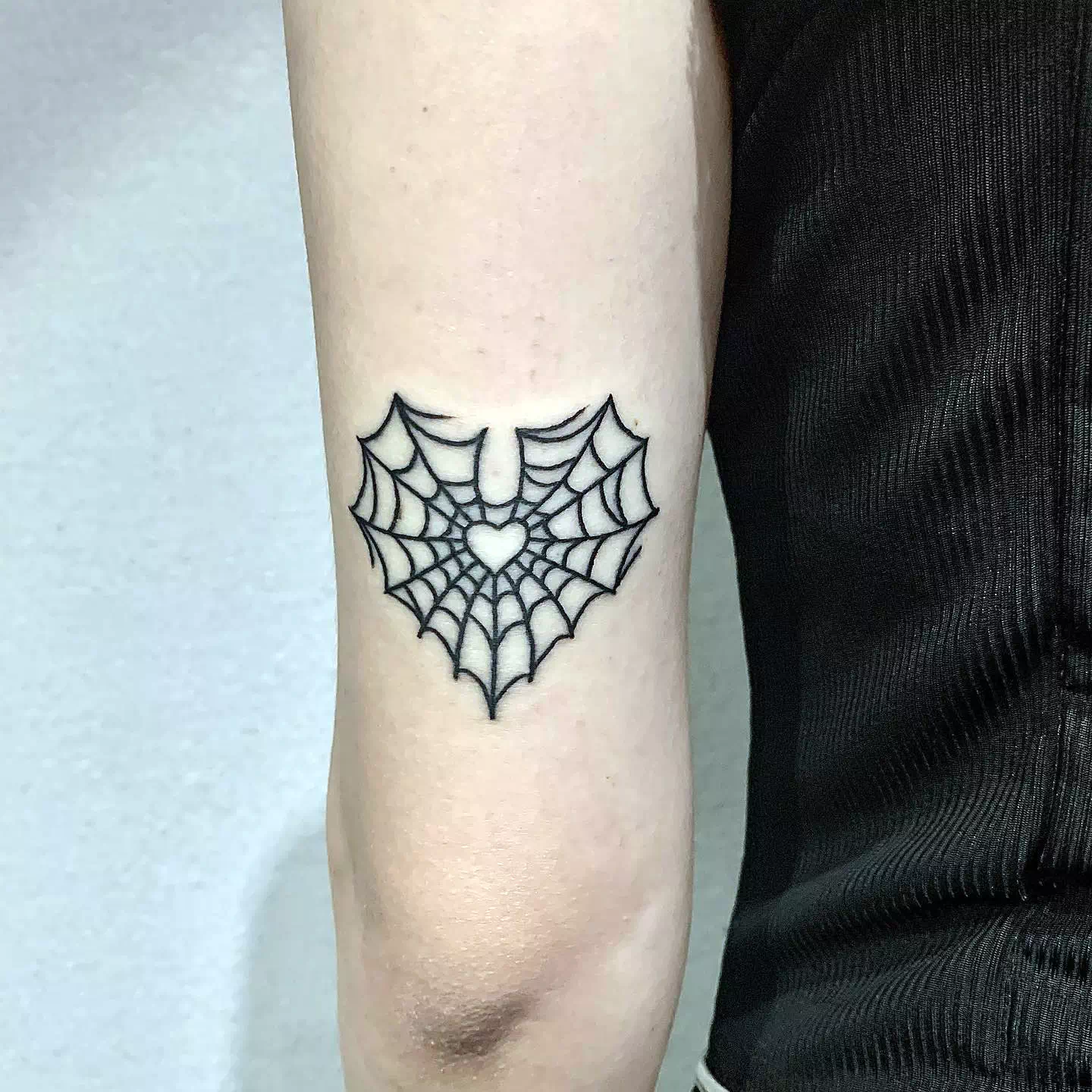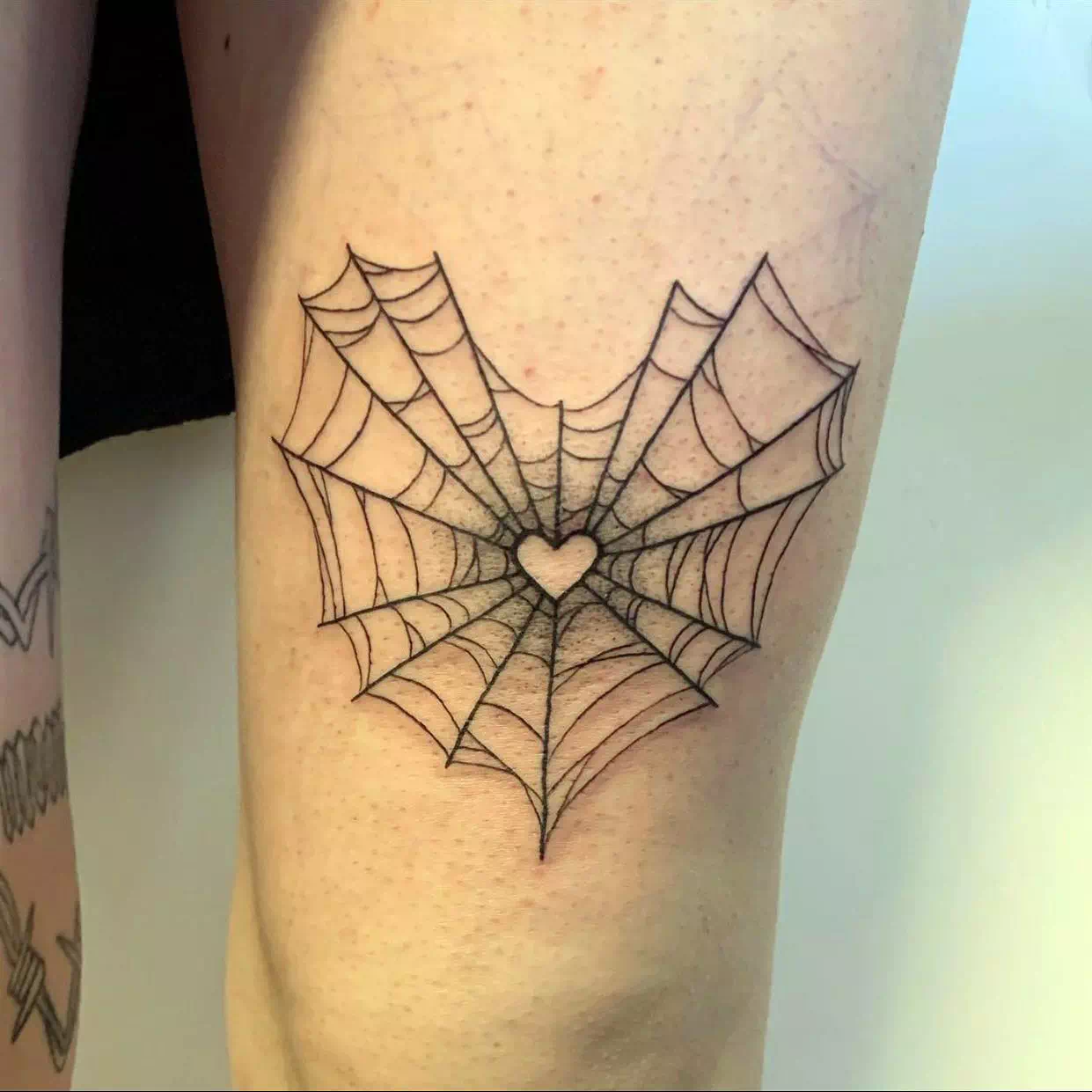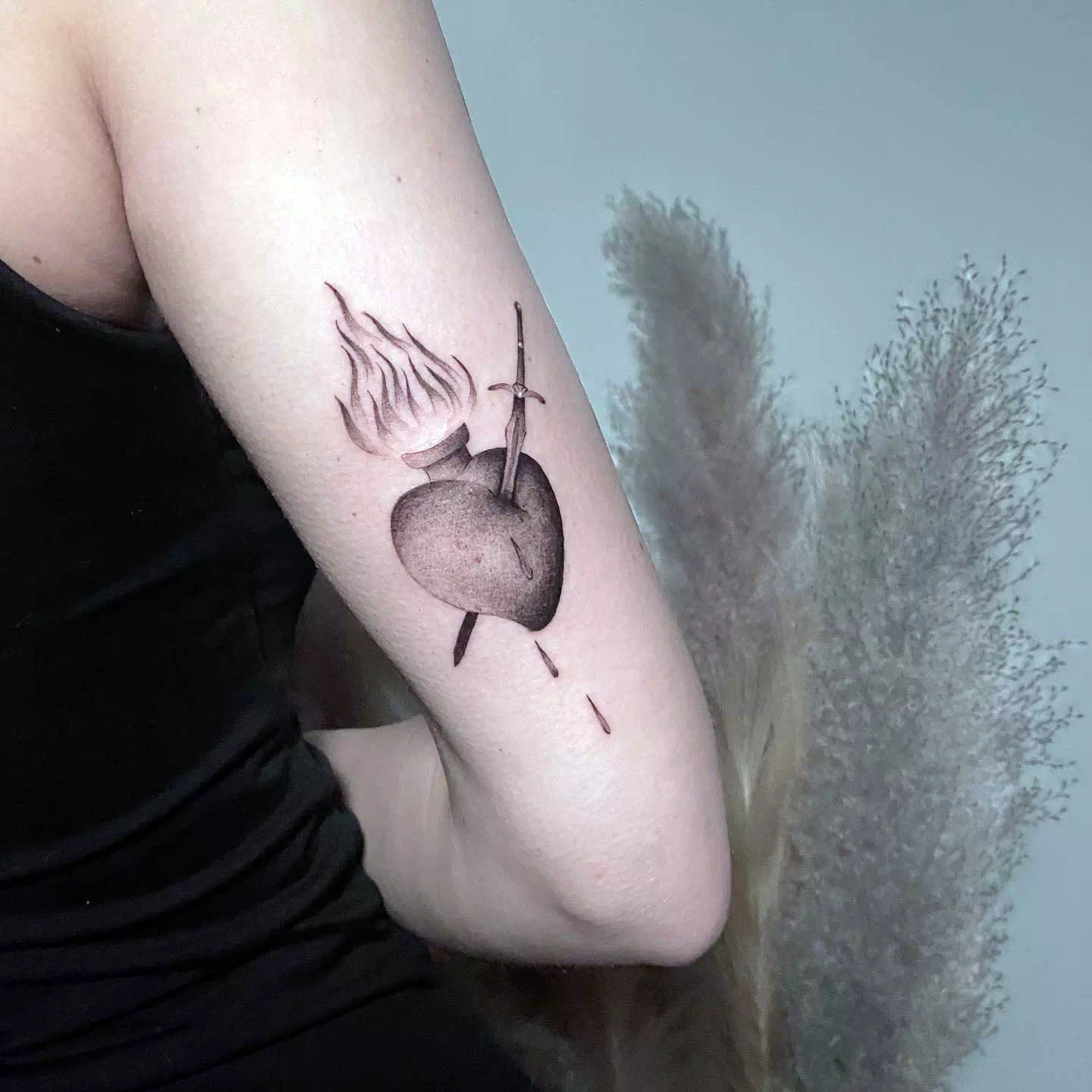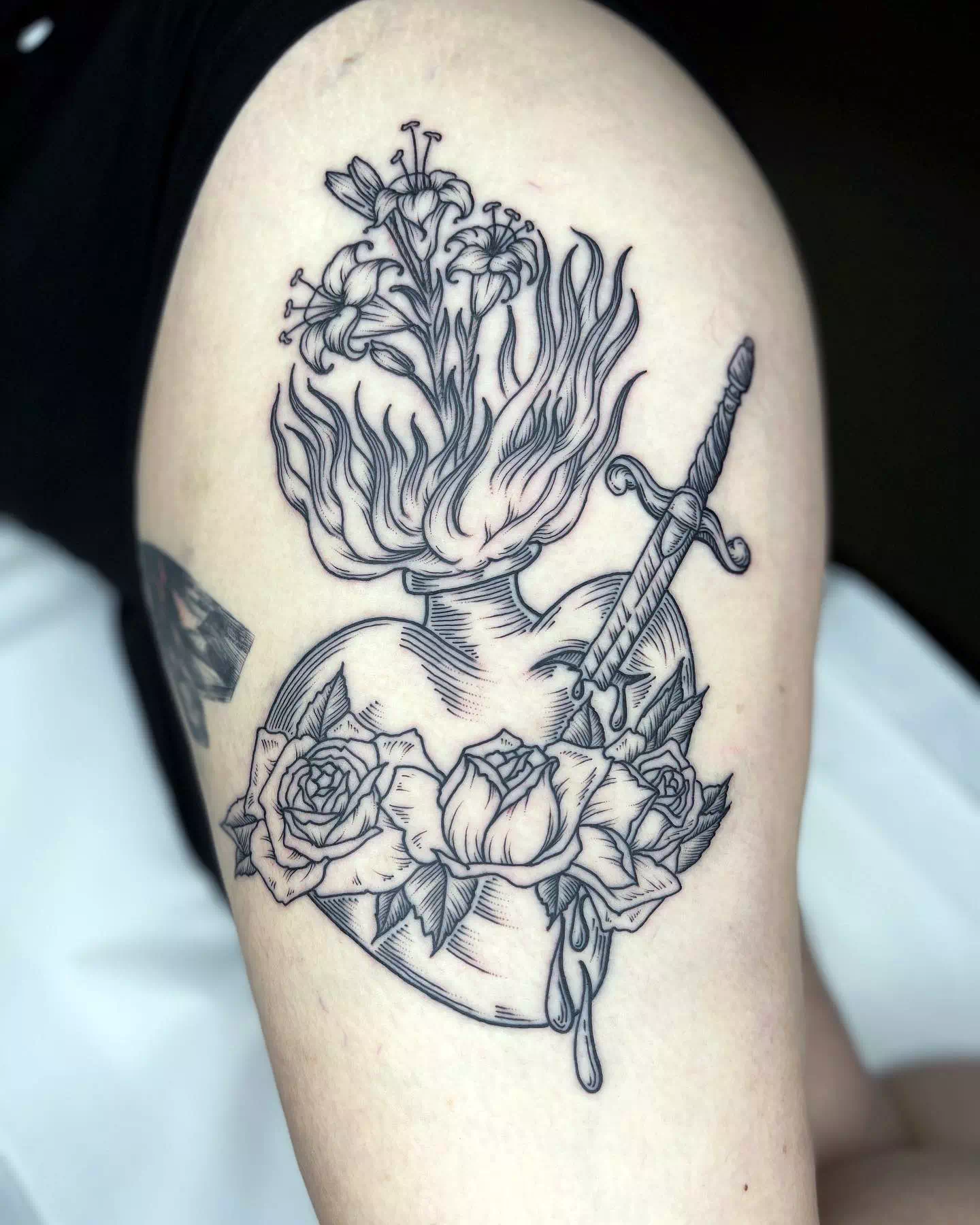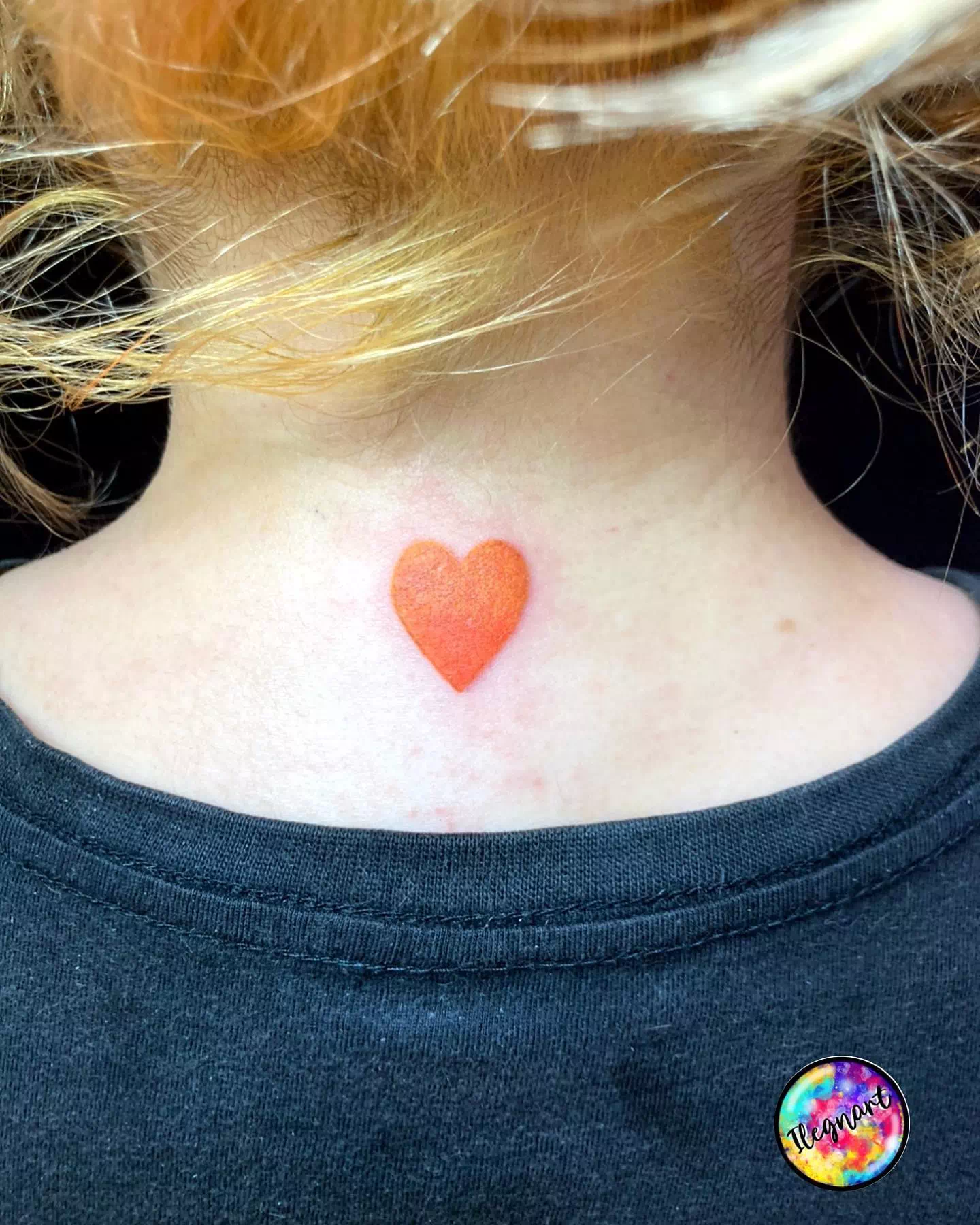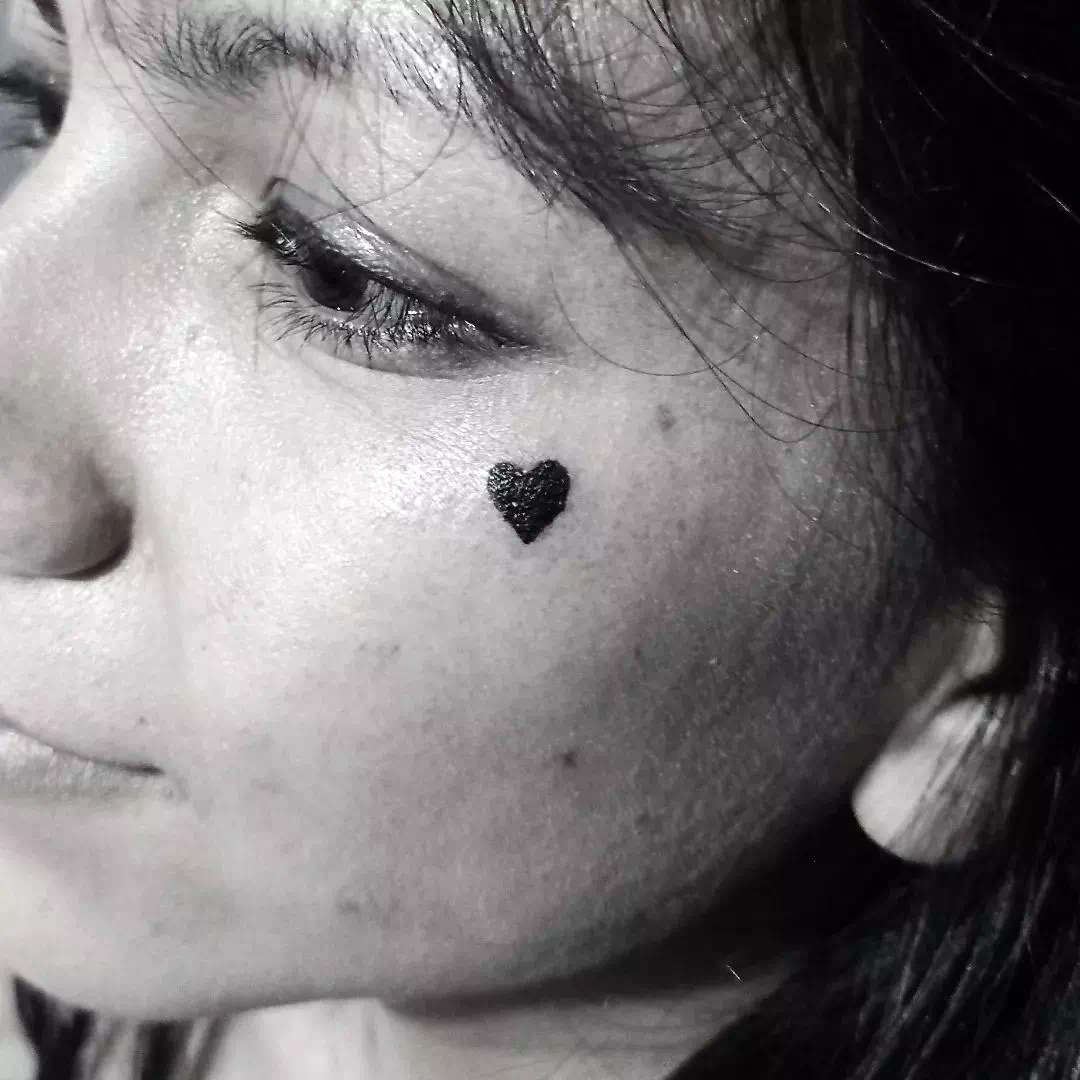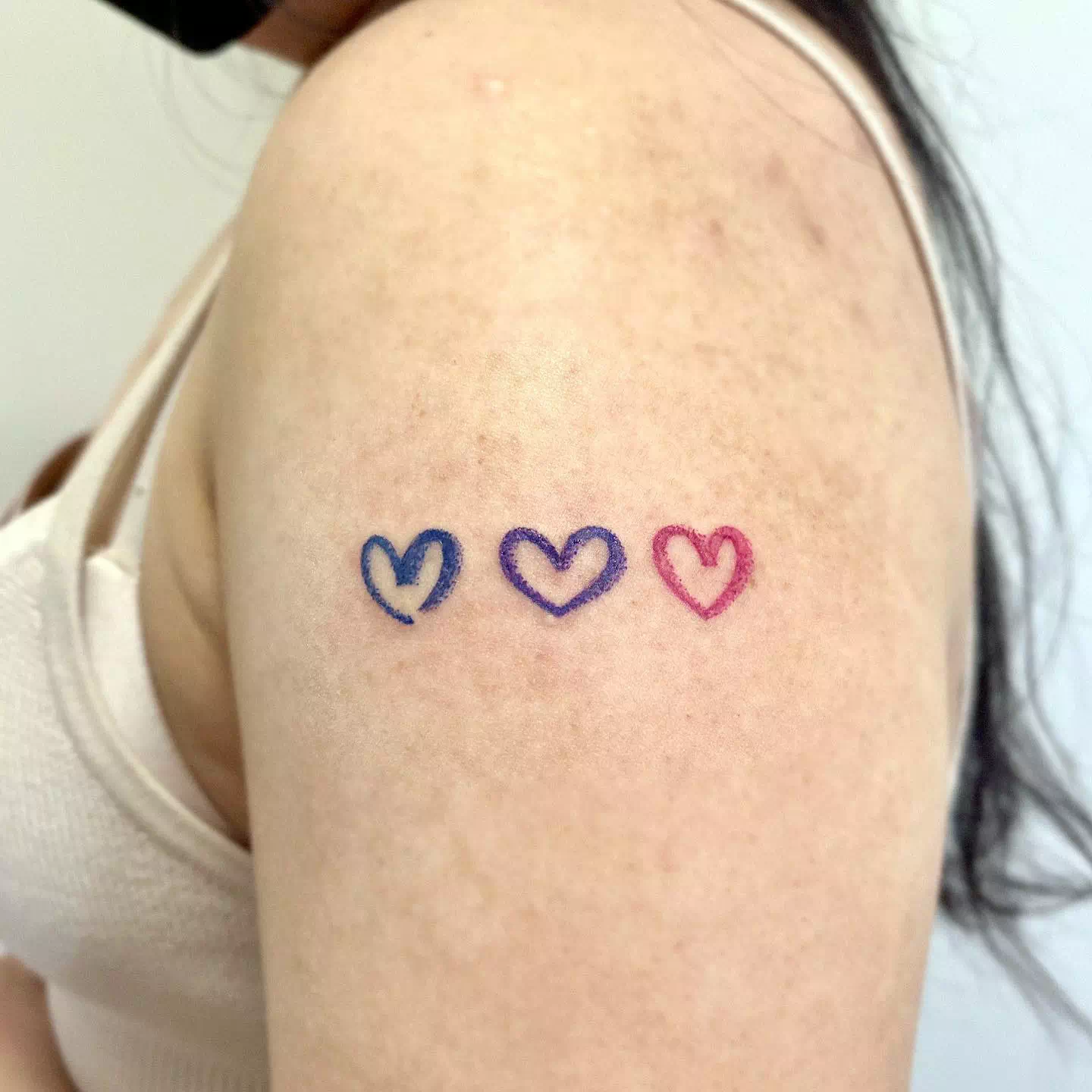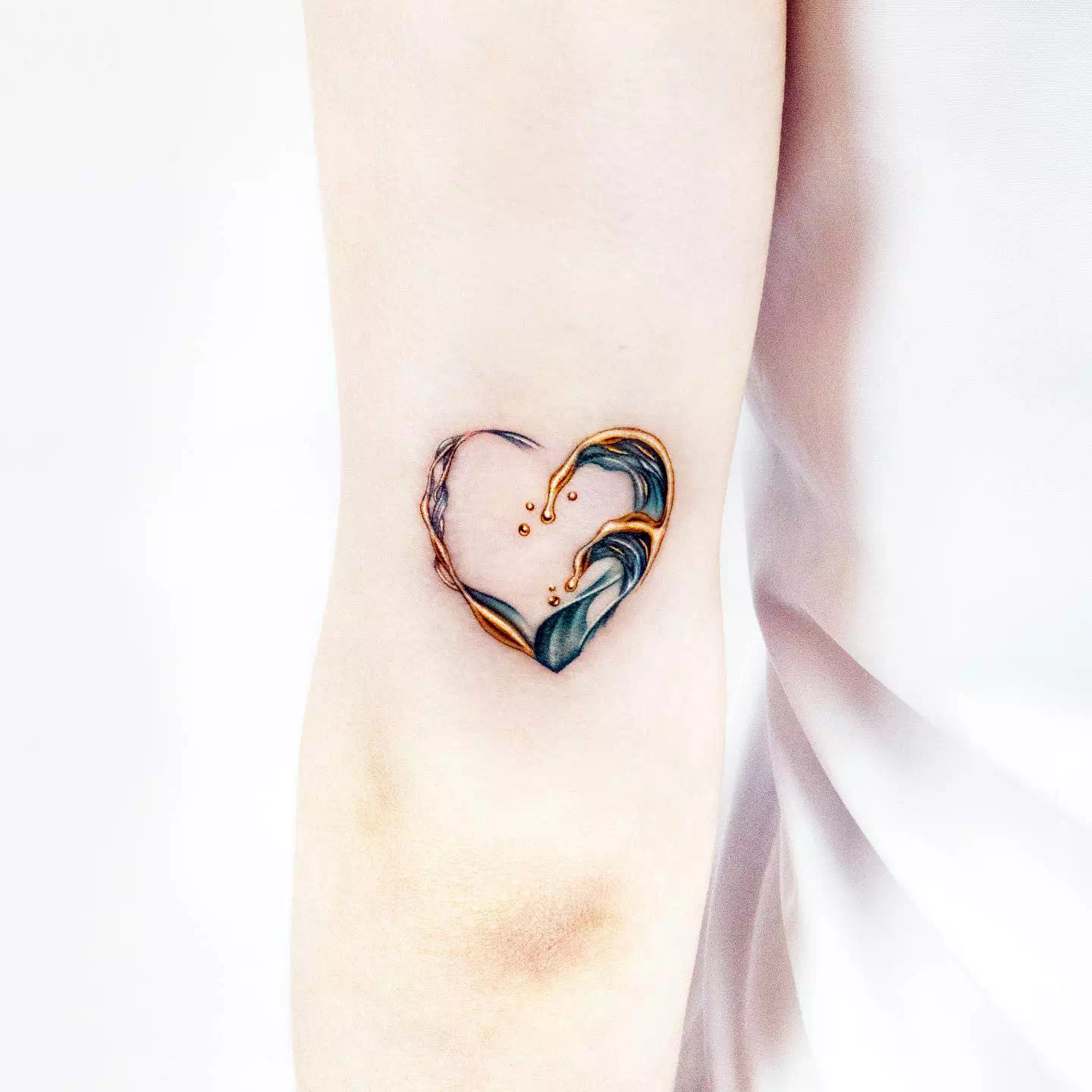 Are you ready to get a new tattoo?
Are you ready to find your new and beautiful tattoo? Are you ready to find your unique and beautiful tattoo? If so, which of these 24 designs from our list was your favorite out of the bunch?These are appropriate for everyone; just make sure to choose something that complements your personal style, something that is unique and enjoyable to receive! Don't hesitate to stick with a fantastic tattoo artist who knows how to create intricate designs before making your next big decision! Our selection will appeal to both men and women, as well as teenagers.
It is better to give than to receive!