The design of the tattoo needs to be suitable for your overall aesthetic, in addition to having some significance and displaying some personal symbolism. When there are so many distinct designs and categories to choose from, it might be challenging to select the perfect tattoo for you. You might, of course, always choose a popular and current design, but keep in mind that as soon as the trend passes, so will the initial attraction of your tattoo.
You have arrived at the right destination if you are still on the hunt for the design and category of tattoo that is the ideal match for your own tastes and preferences. So, let's get the ball rolling here without further ado, shall we? This detailed guide will assist you in selecting the style that best suits your preferences, and it may even help you make the most appropriate design choice. In the next few paragraphs, we will talk about all of the different kinds of tattoos.
The Best Tattoo Styles To Fit Your Aesthetics and Preferences!
1. Black and Grey Tattoos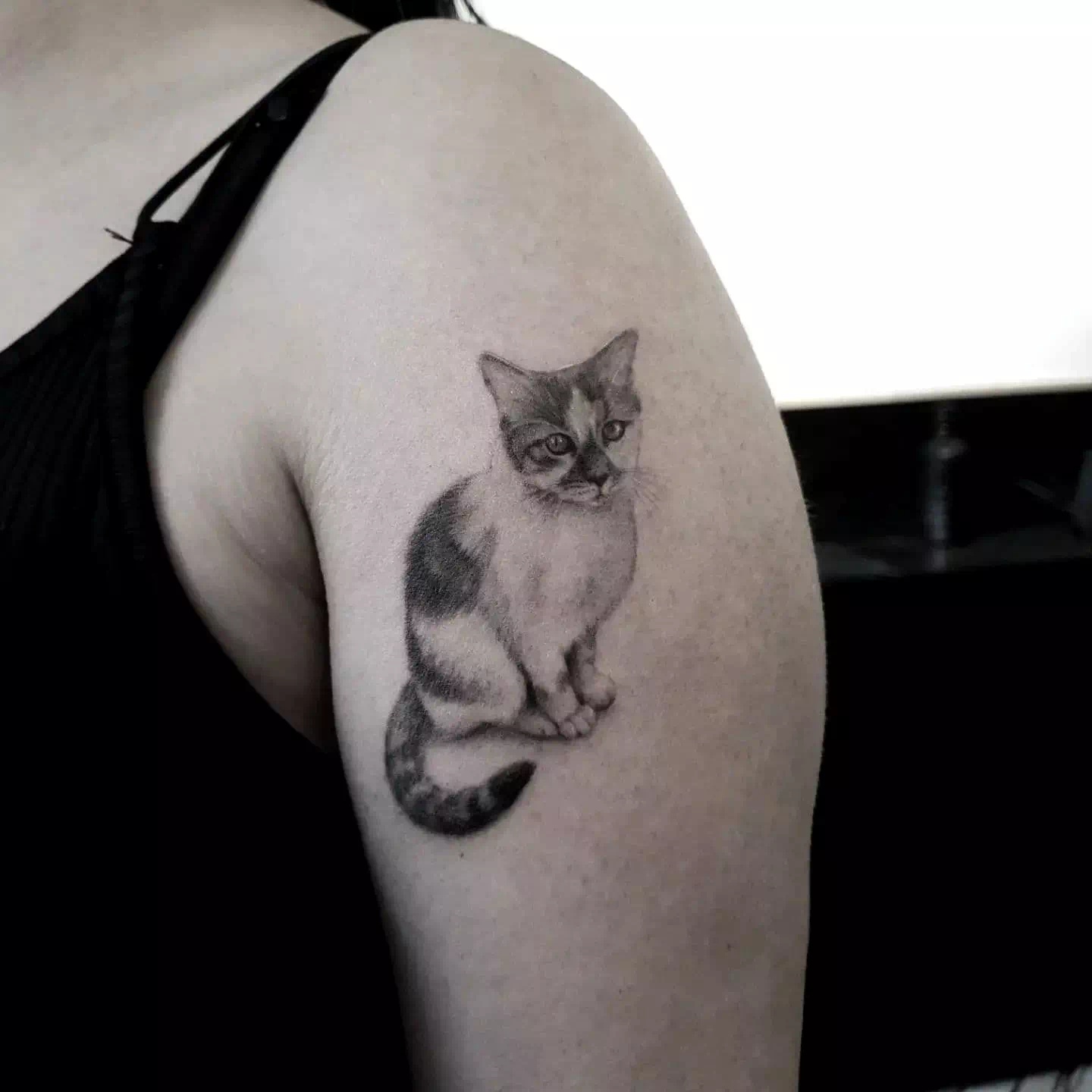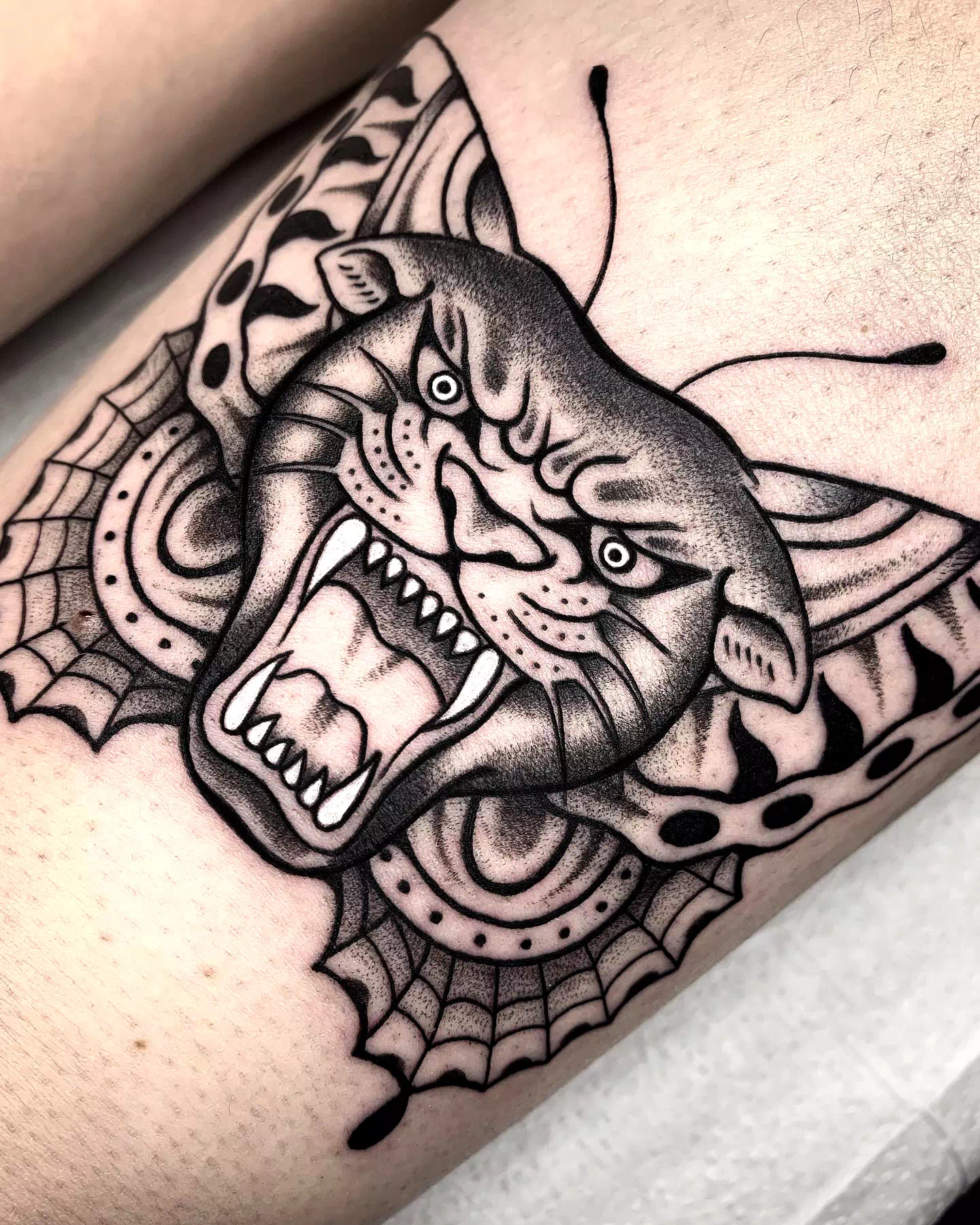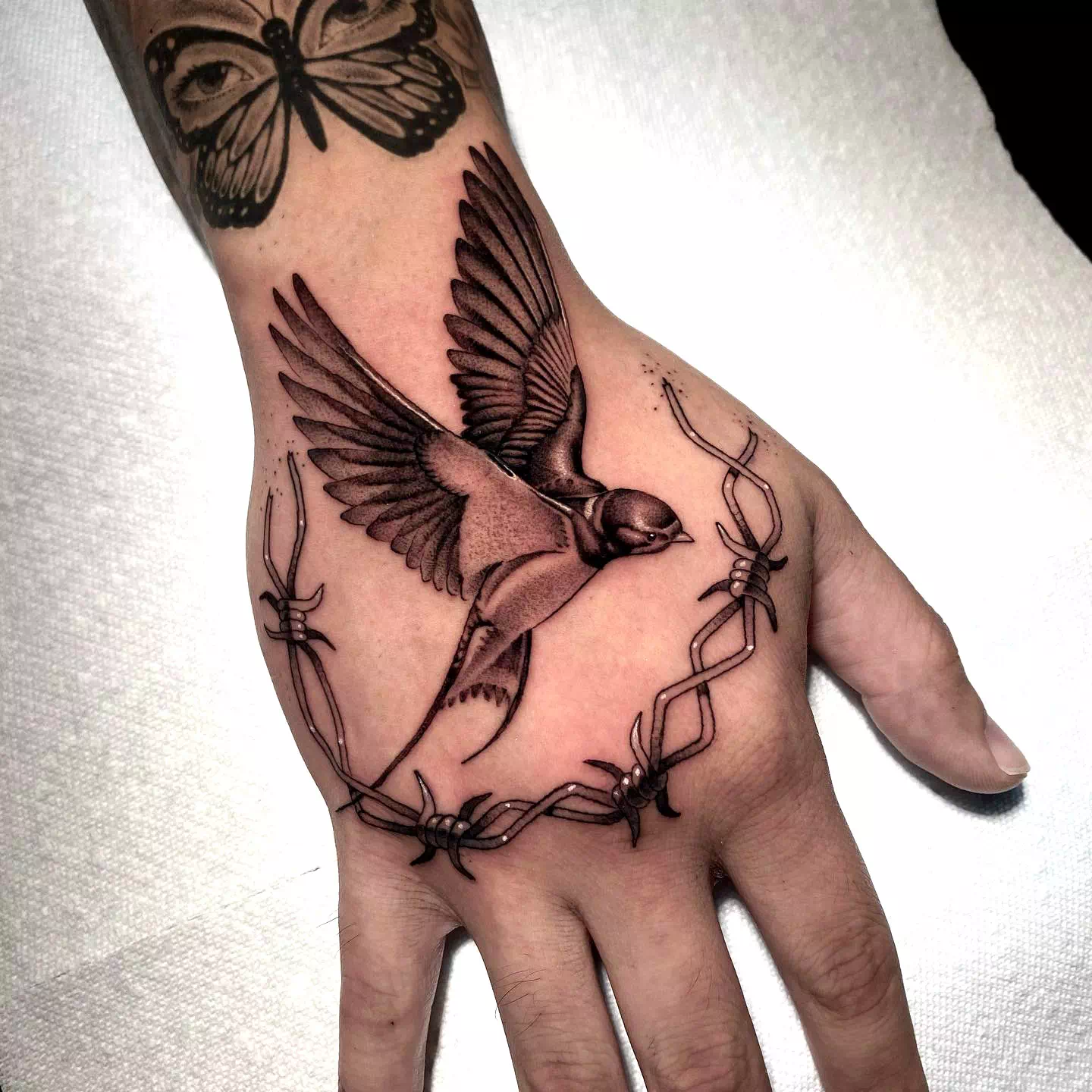 Let's begin with the fundamentals: tattoos in black and gray. These are the considerations that many individuals have before deciding to get a tattoo. The versatility of black and grey ink makes it an excellent choice for tattoos of many different styles. The patterns may look more realistic by correctly shading the grey areas or by diluting the black to a greater extent. Some tattoo artists even use the empty space around a design to draw attention to it or give the tattoo more depth.
2. Minimalistic Tattoos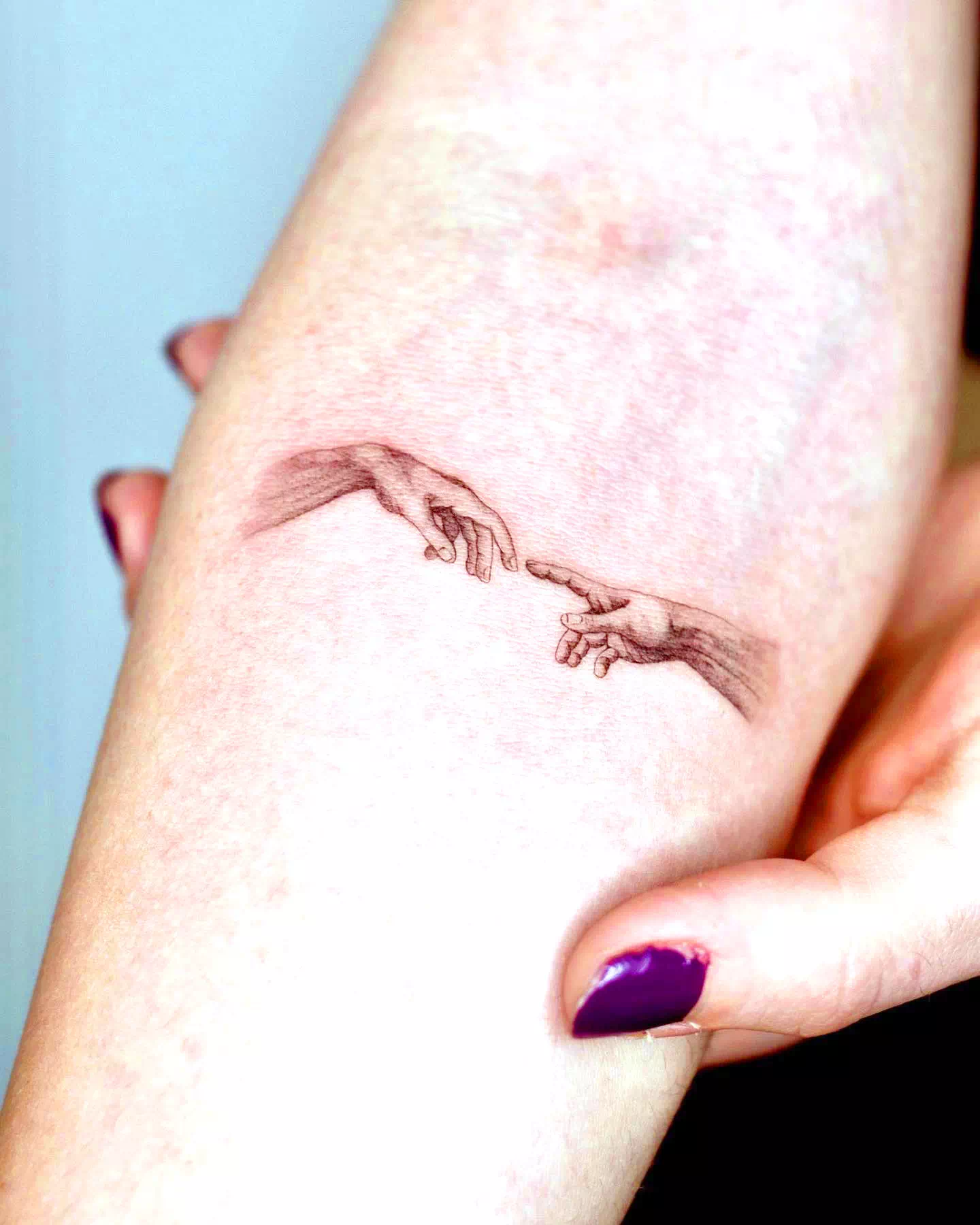 These are the kinds of tattoos that come in various sizes but all feature a straightforward composition. The design can be made up of just a few lines that are intertwined. For example, linework or a lot of negative space can be used to make the tattoo look more detailed and complete than it actually is.
As a result of the simplicity of the design, one of the primary draws of minimalistic tattoos is that the invention may be executed in any color without requiring a significant financial investment. On the other hand, black ink is the most popular option for minimalist tattoos in general.
3. Linework or Line Art Tattoos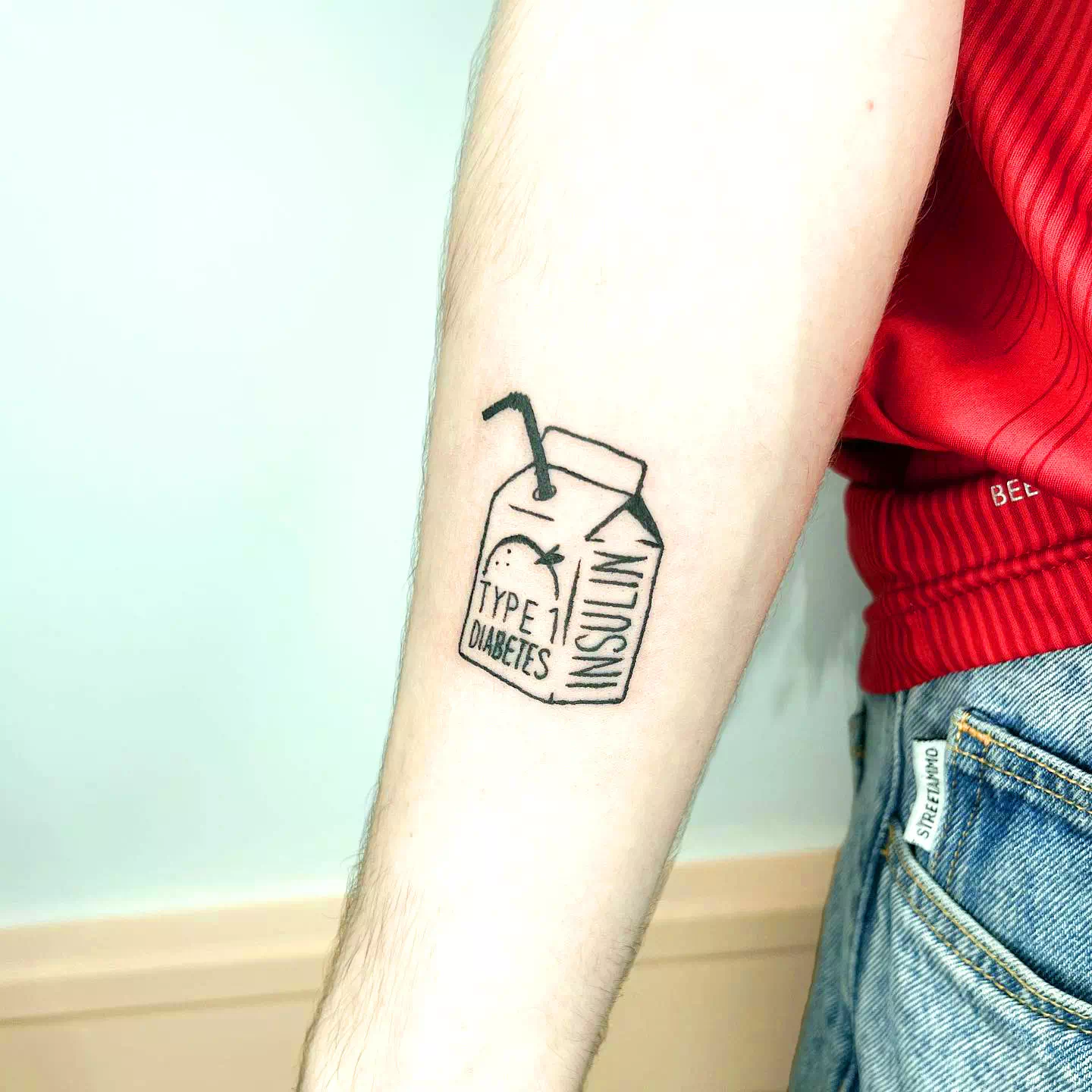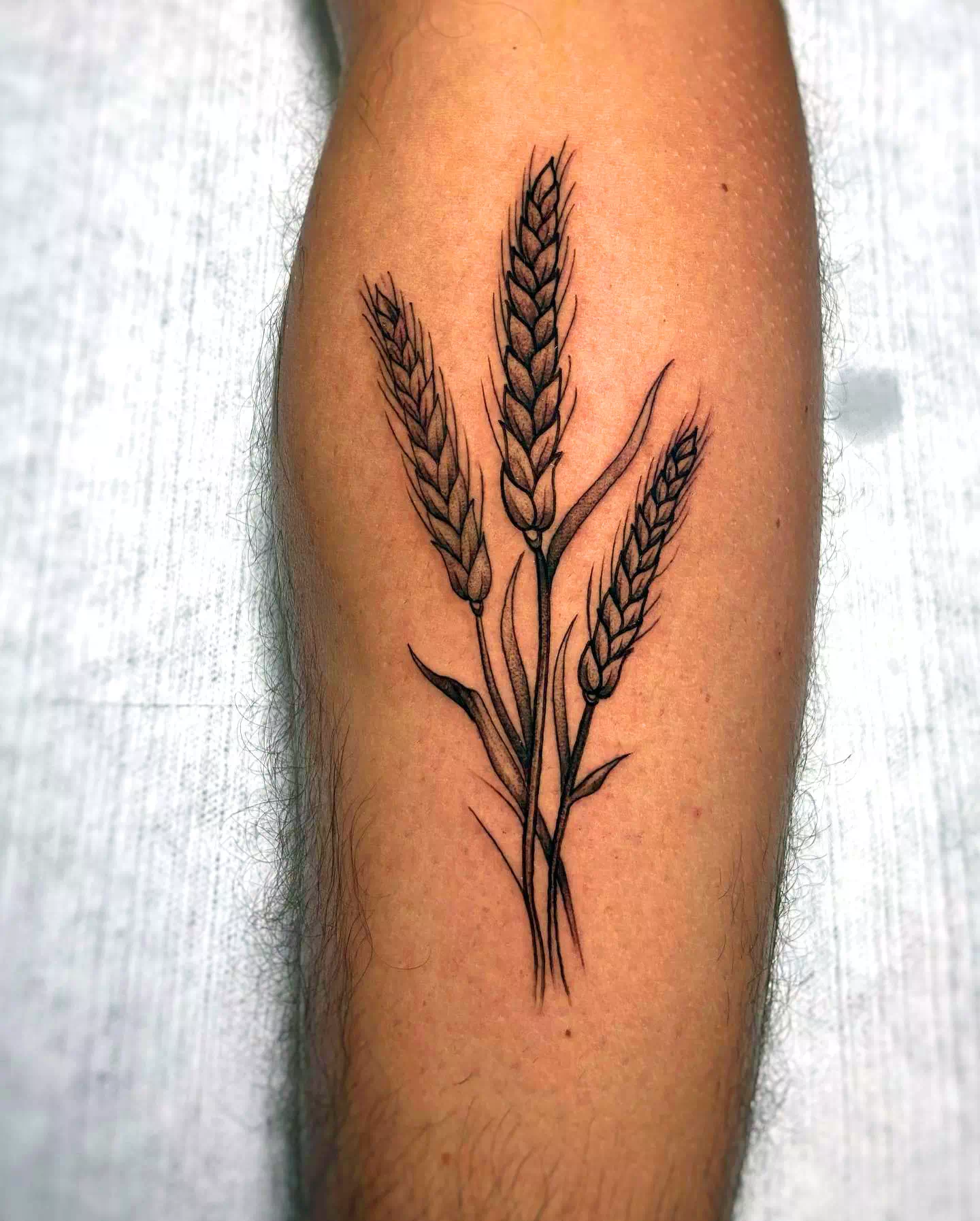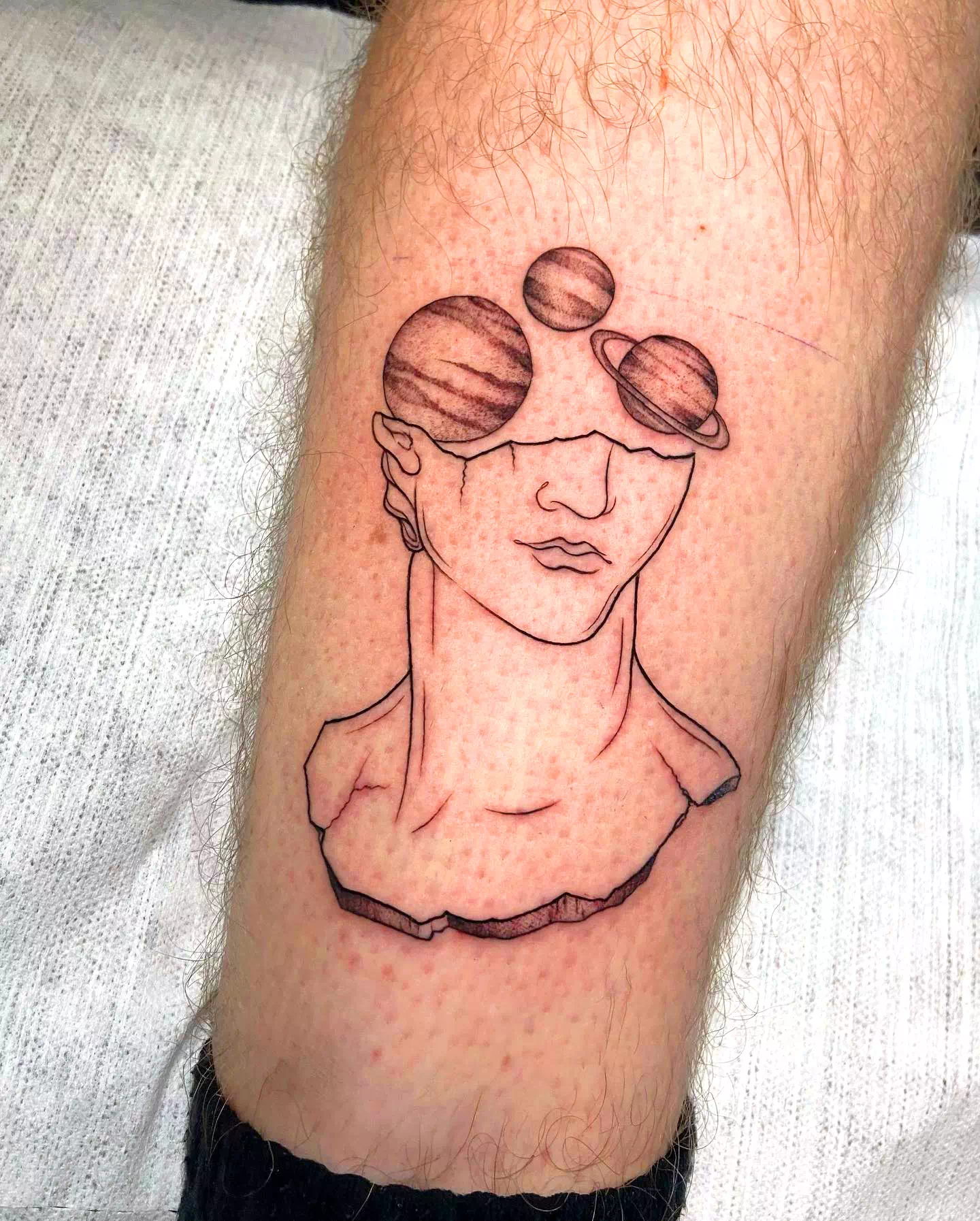 The linework style is one of our favorites for getting inked. The designs of these tattoos might be straightforward, but the linework is always fantastic. [citation needed] The process frequently involves using geometric shapes and complex whirling effects. They aren't as dramatic as some other tattoo designs, but they look excellent wherever you put them.
Tattoo artists need to be creative and have the expertise to produce delicate lines using just their steady hands to create linework tattoos, which are, in fact, works of art in and of themselves.
4. Realistic Tattoos
Realistic tattoos can be made up of various designs; they are not restricted to the same pictures and images that tattoo artists often create for them. On the other hand, realistic tattoos look different from other tattoos and are easy to spot.
This kind of tattoo is considered more expensive and high-end since it demands a tattoo artist with a high level of talent. They give the impression that every design is natural, regardless of whether it depicts an animal, a human, a flower, or even a made-up figure. No matter what they display, the format will look as though it is alive.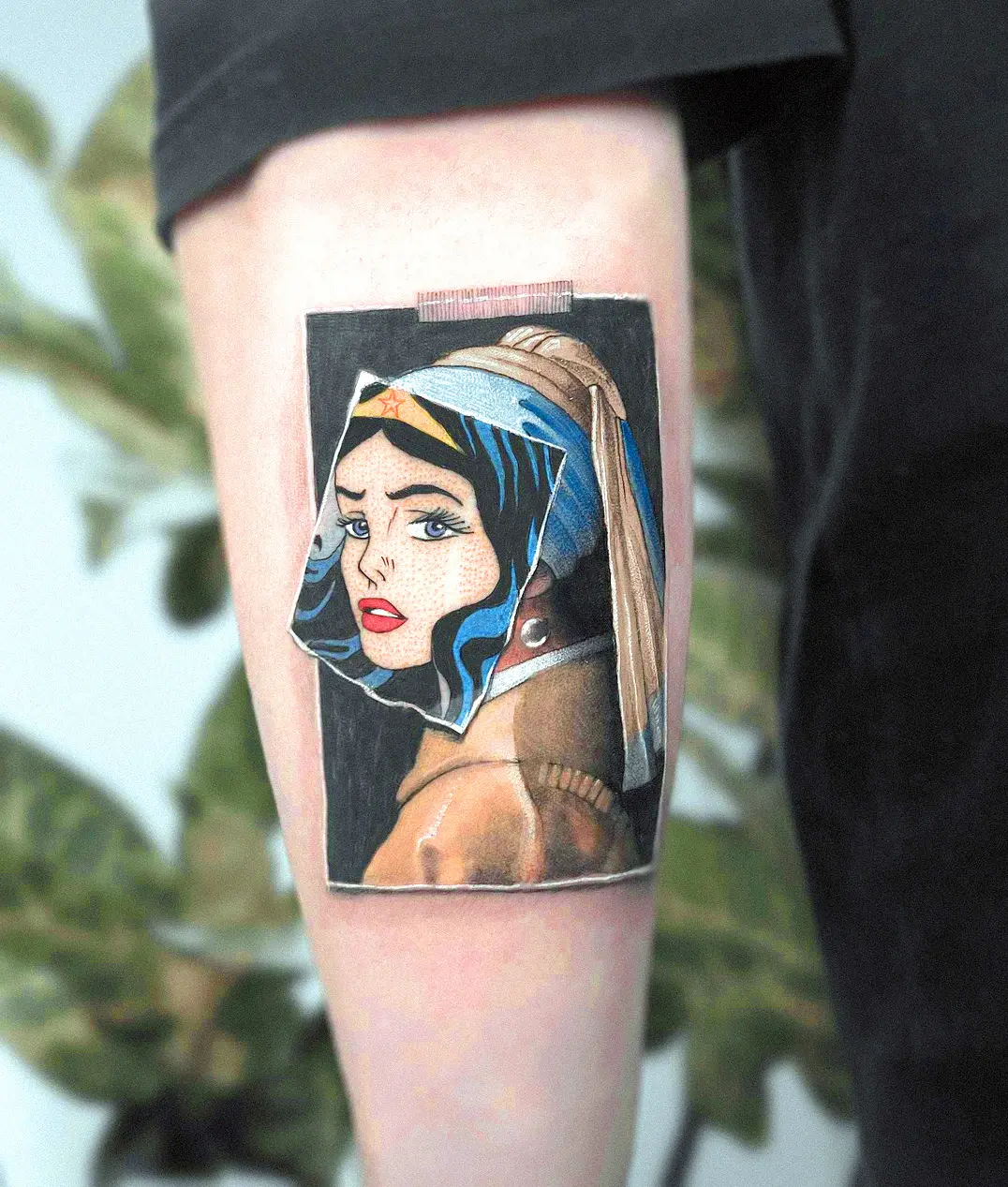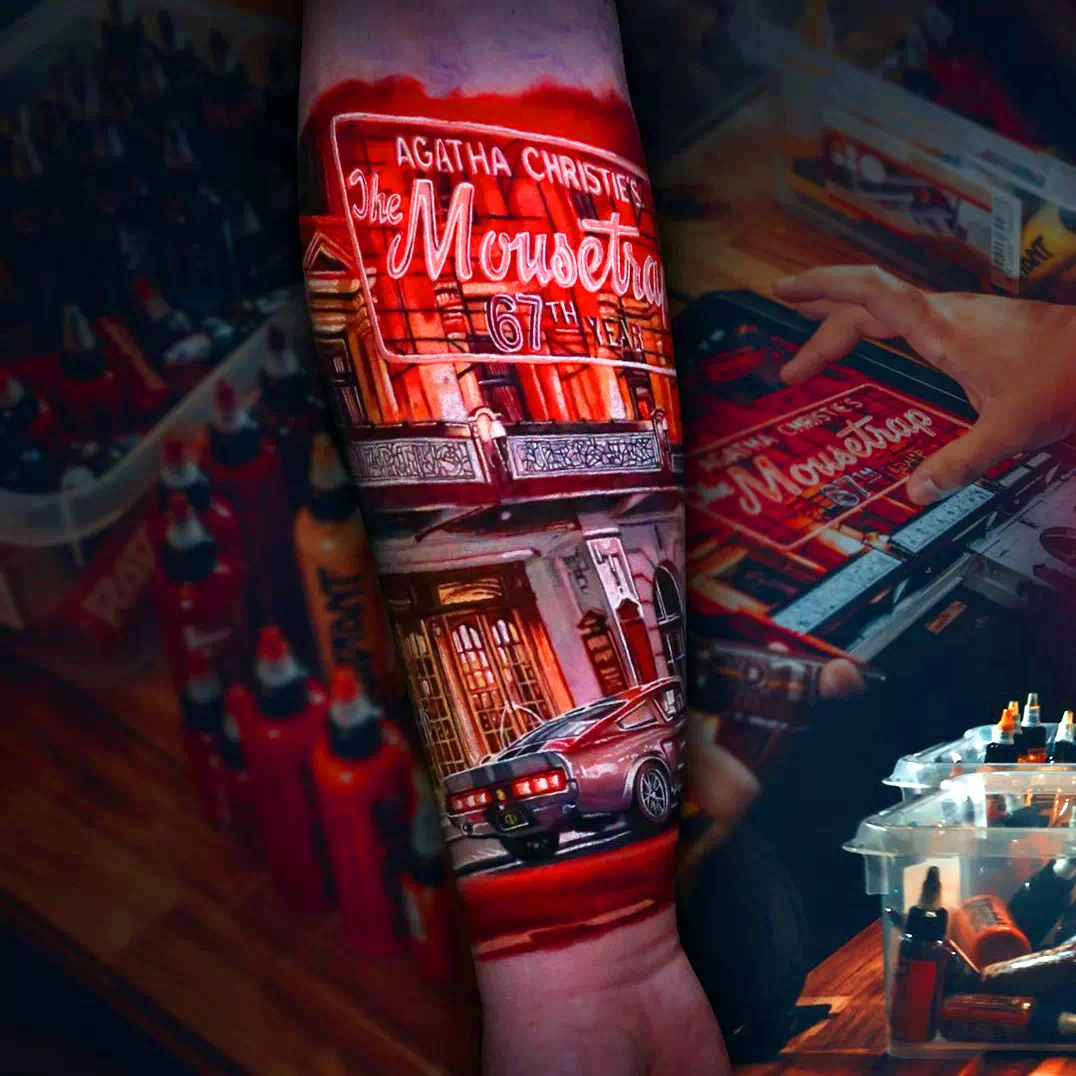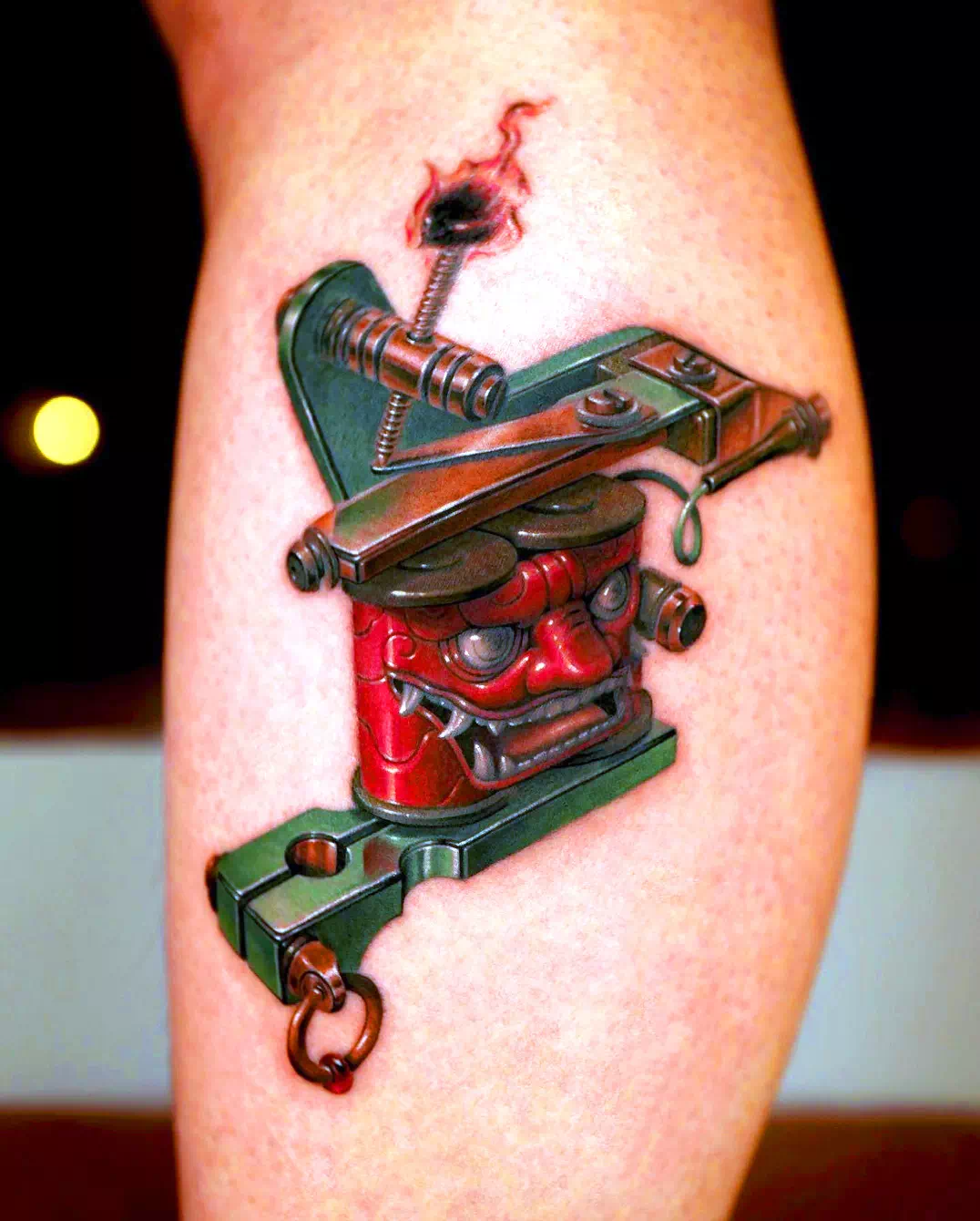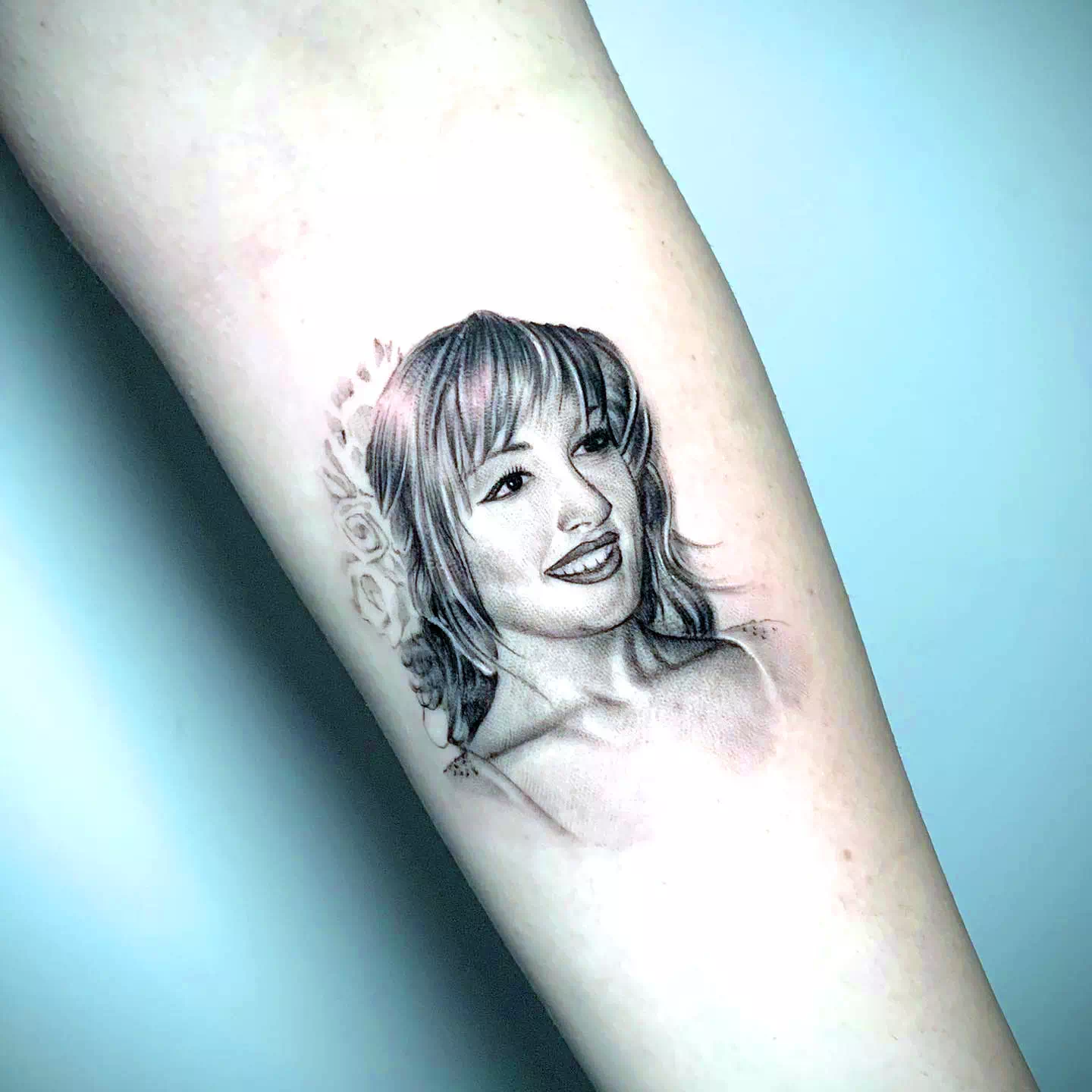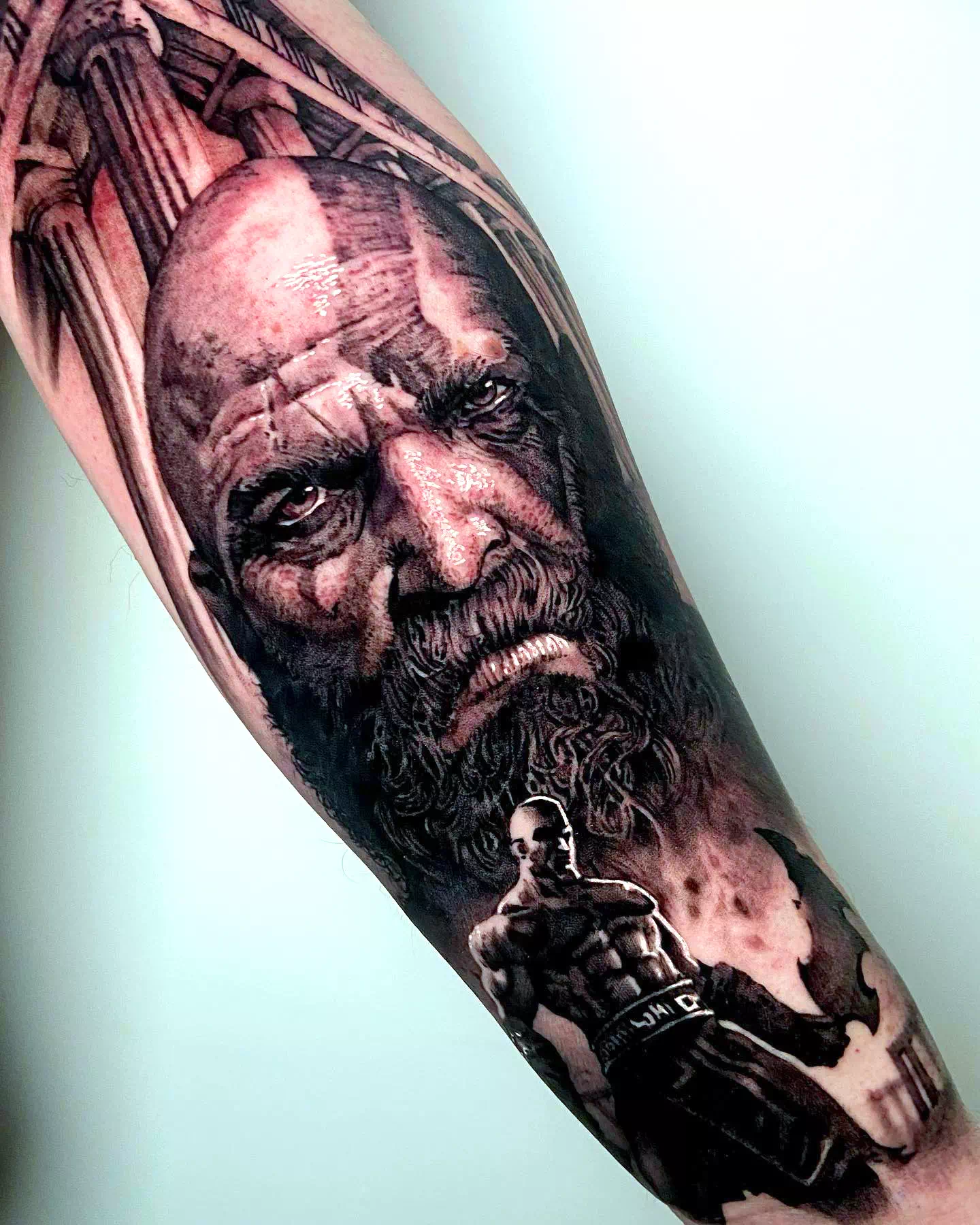 5. Portrait Tattoos
Quite frequently, these tattoos take the form of lifelike illustrations of individuals. When getting a portrait tattoo, people who are well-known and important are usually at the top of the list.
These tattoos can be a precise, hyperrealistic depiction of a person in color or a very realistic outline of a person in black and white. In either case, getting a portrait tattoo calls for the skills of a tattoo artist who is both very gifted and has significant expertise in the field of portraiture.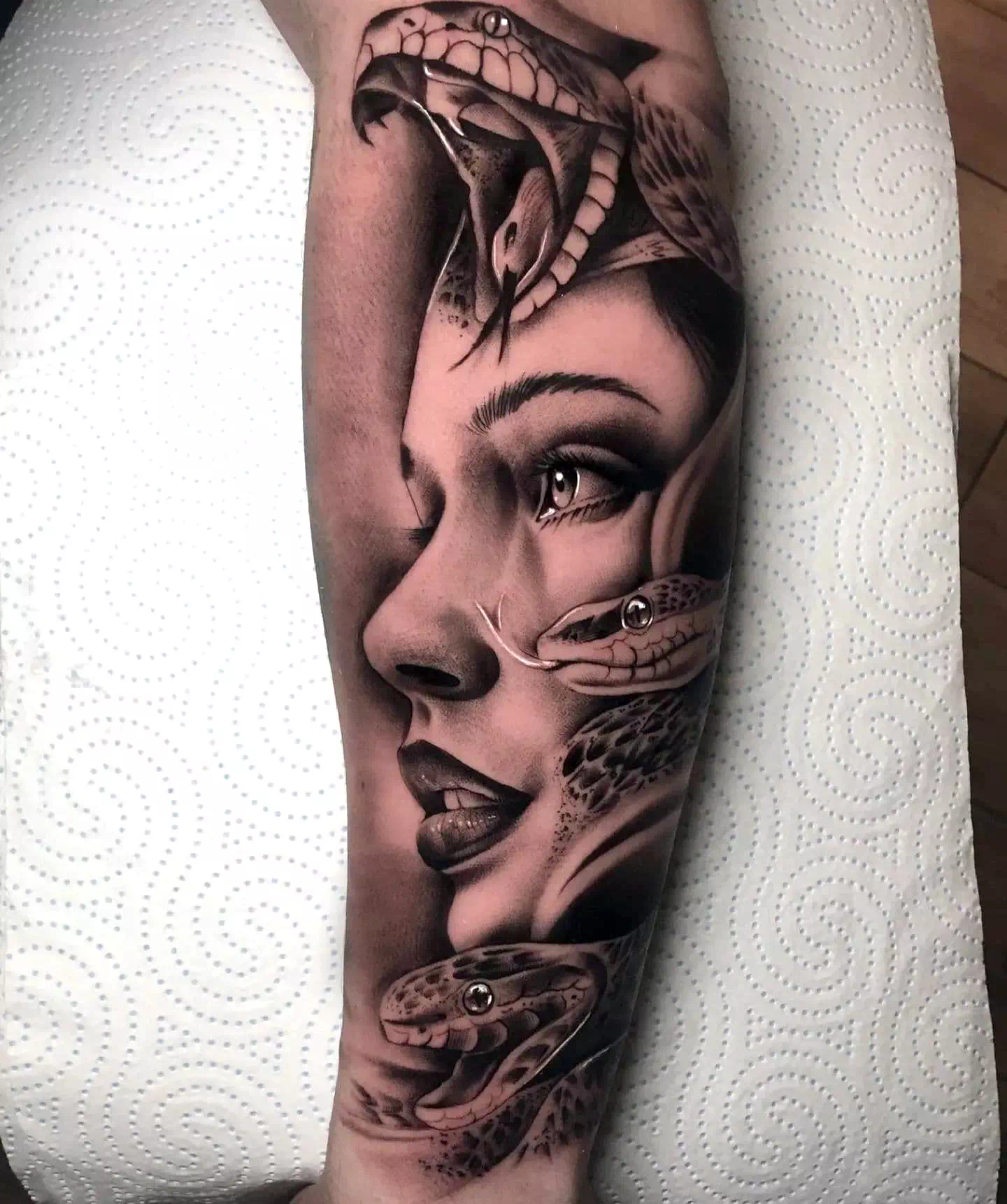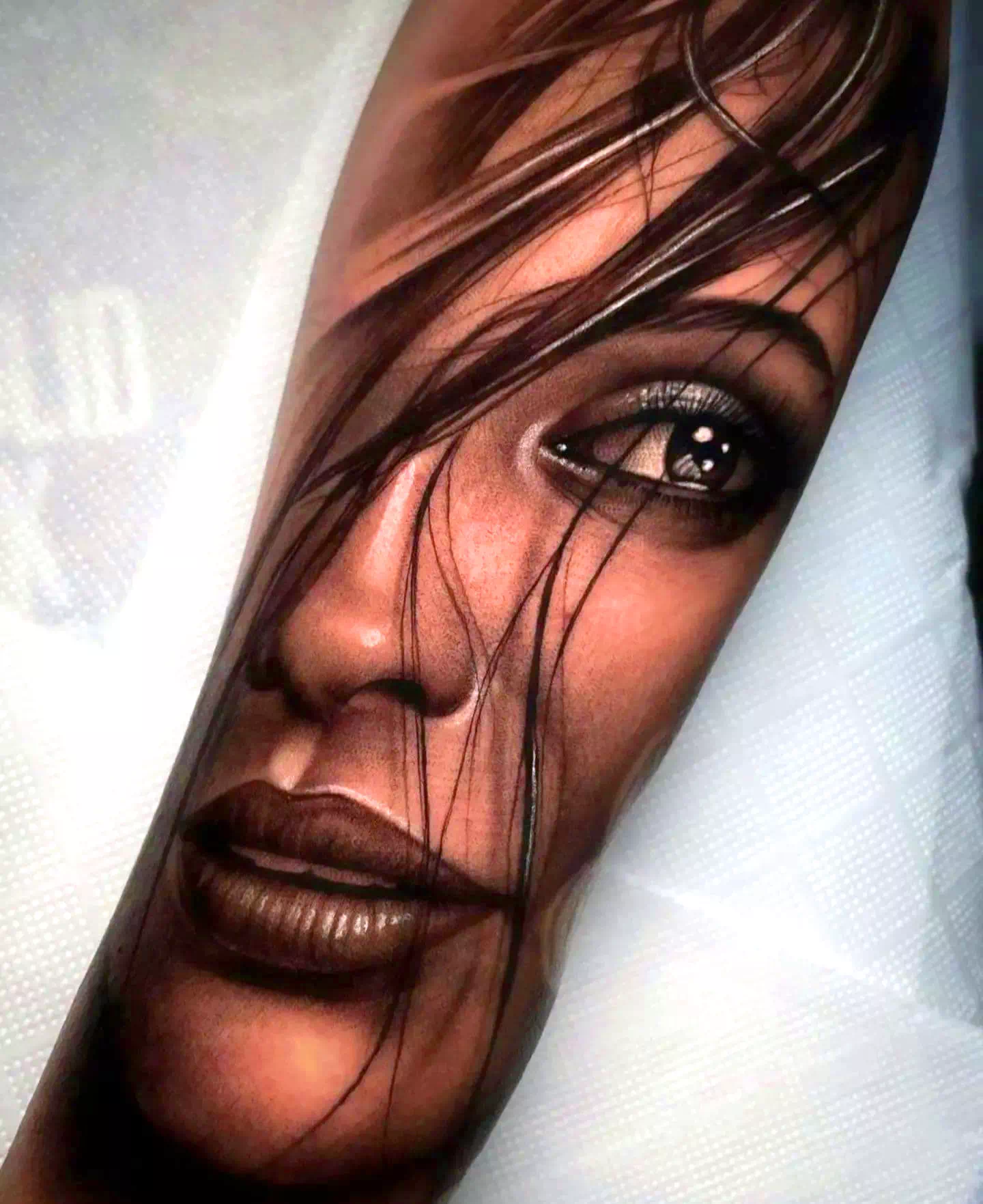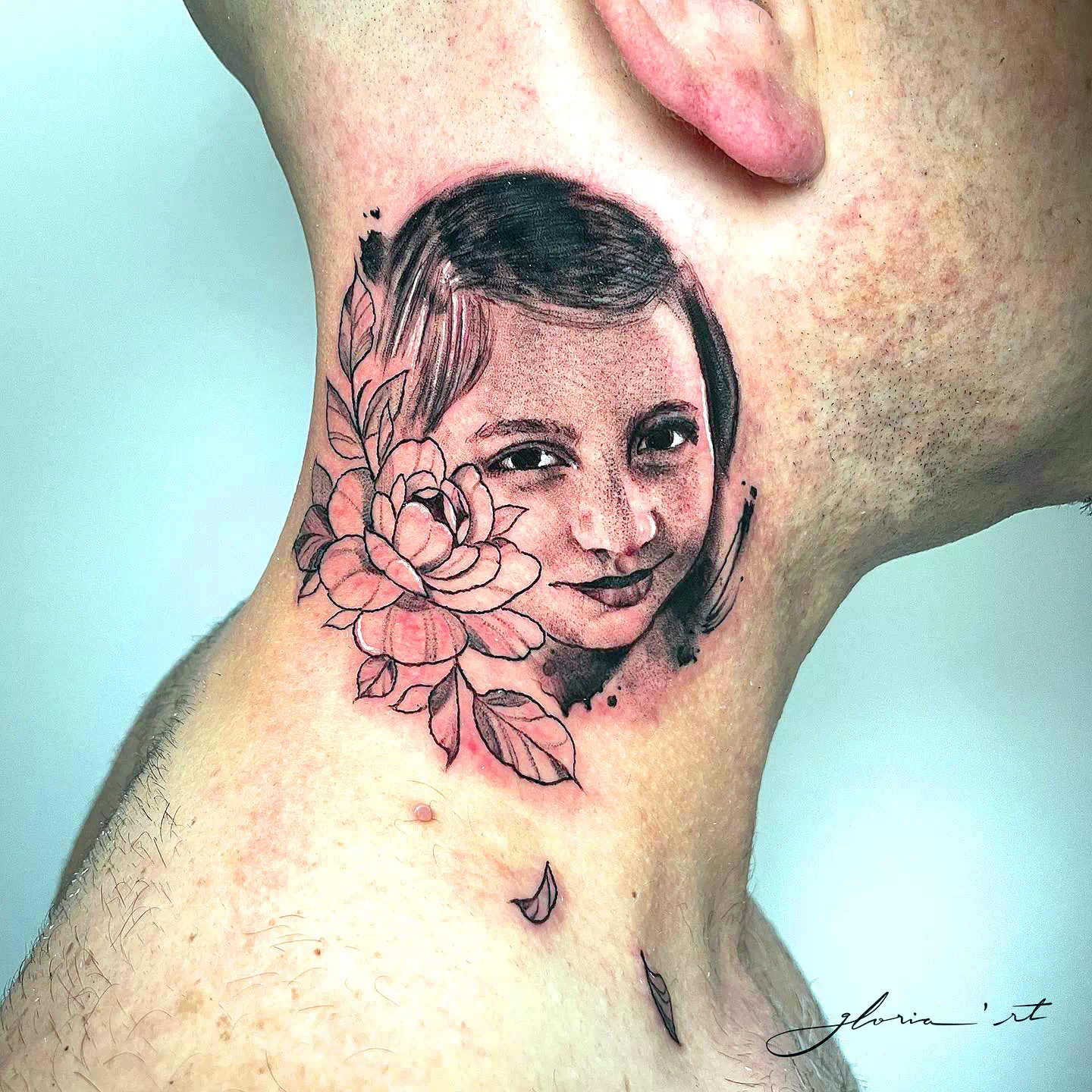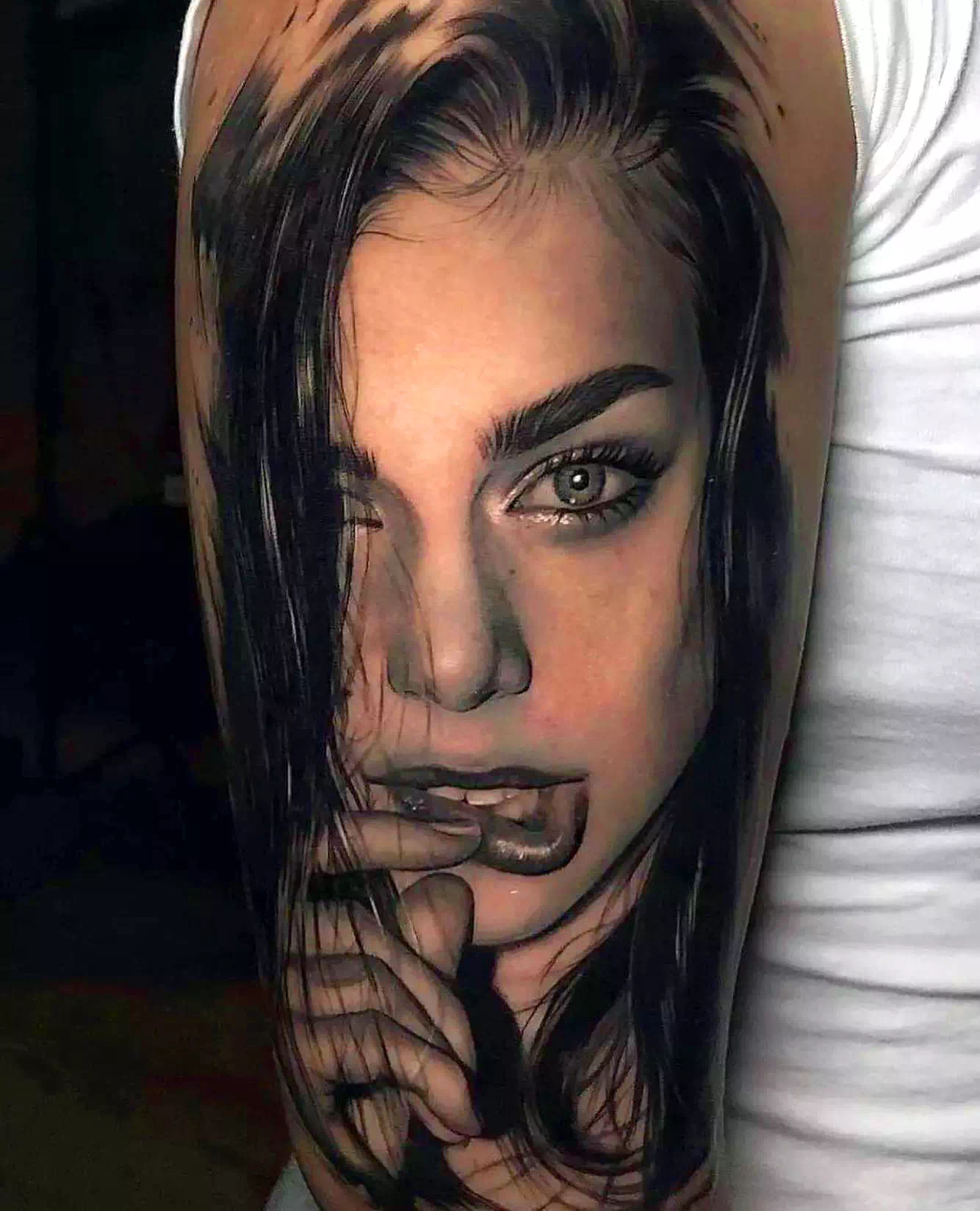 6. Surreal Tattoos
There has never been a time when surreal-style tattoos were not popular. Nevertheless, this does not mean they have ever been mainstream or grown overused and boring. On the other hand, these tattoos are rarely dull and are each one of a kind.
Although the subject matter and visuals shift from one design to the next, the impression of artistic skill and the "unreal" remain consistent. Like the other types of tattoos we've talked about, the surreal design requires the skill of a tattoo artist with a lot of experience.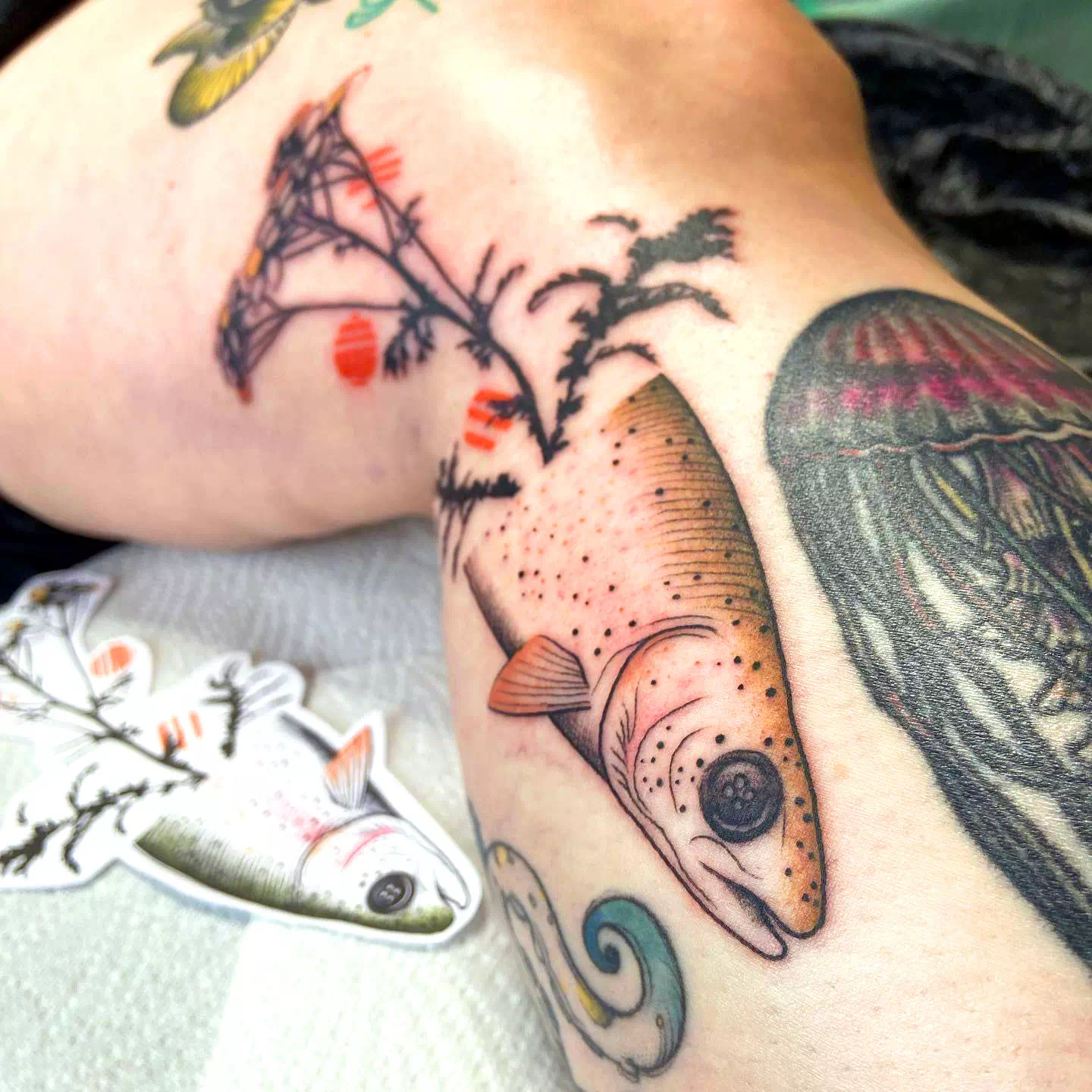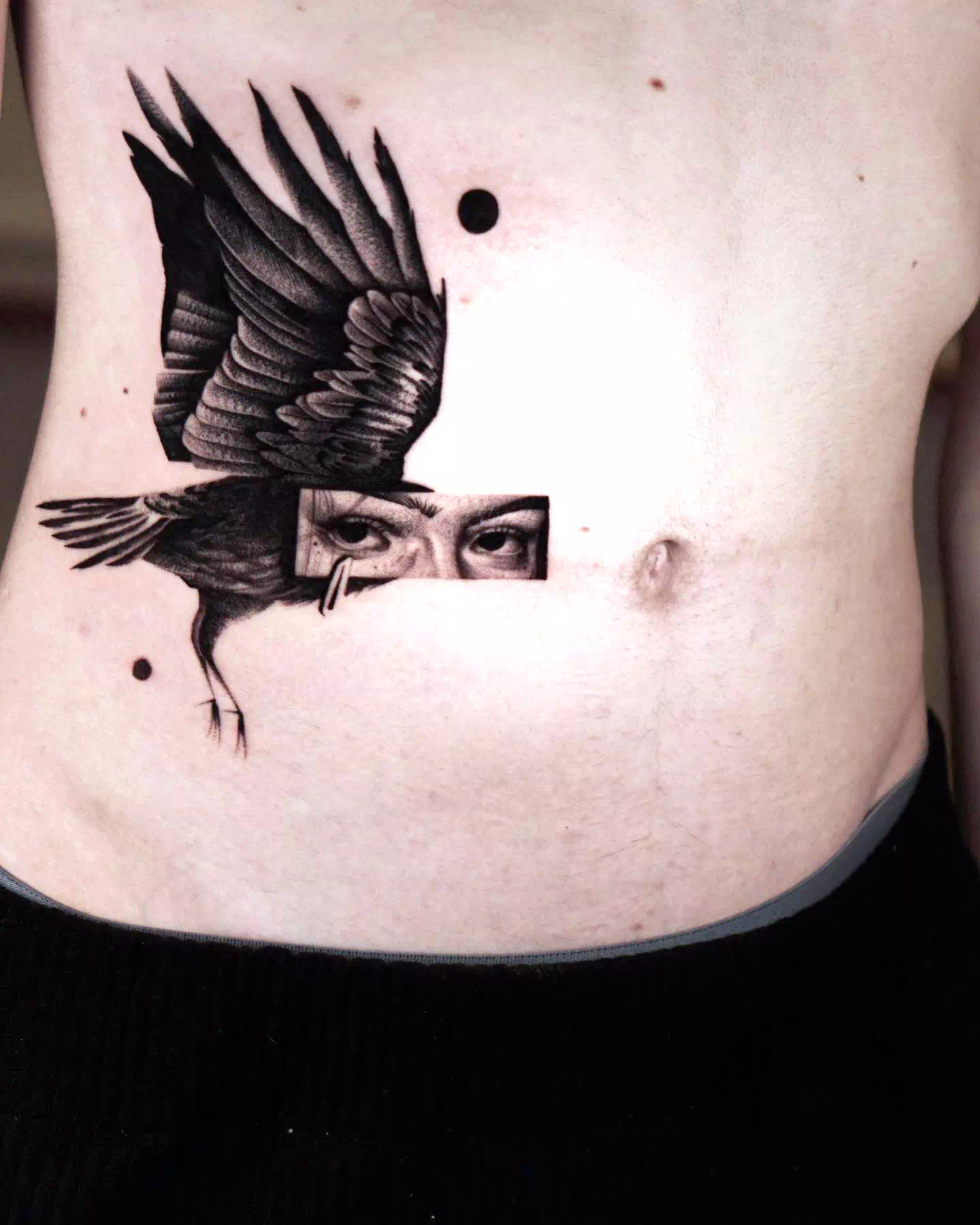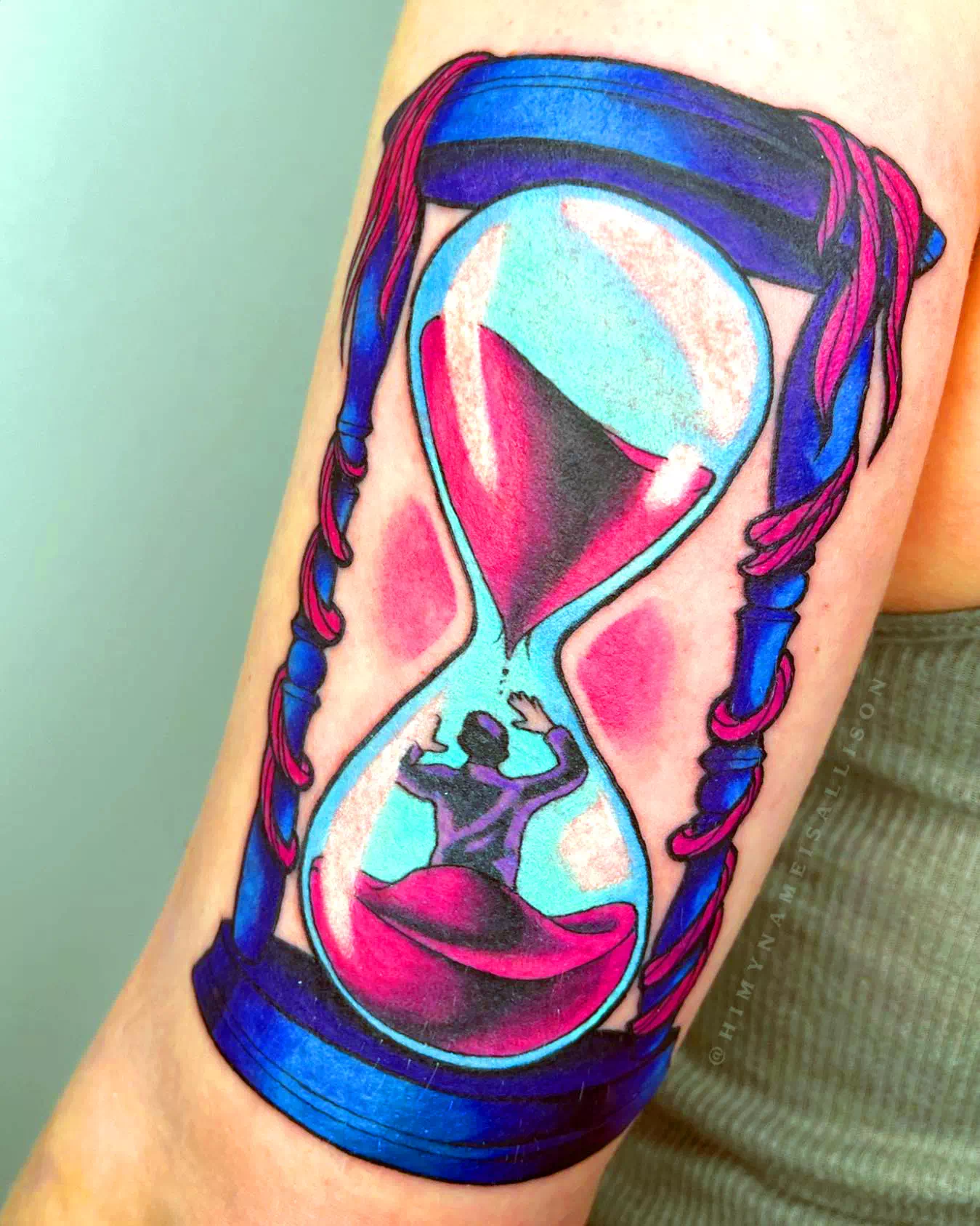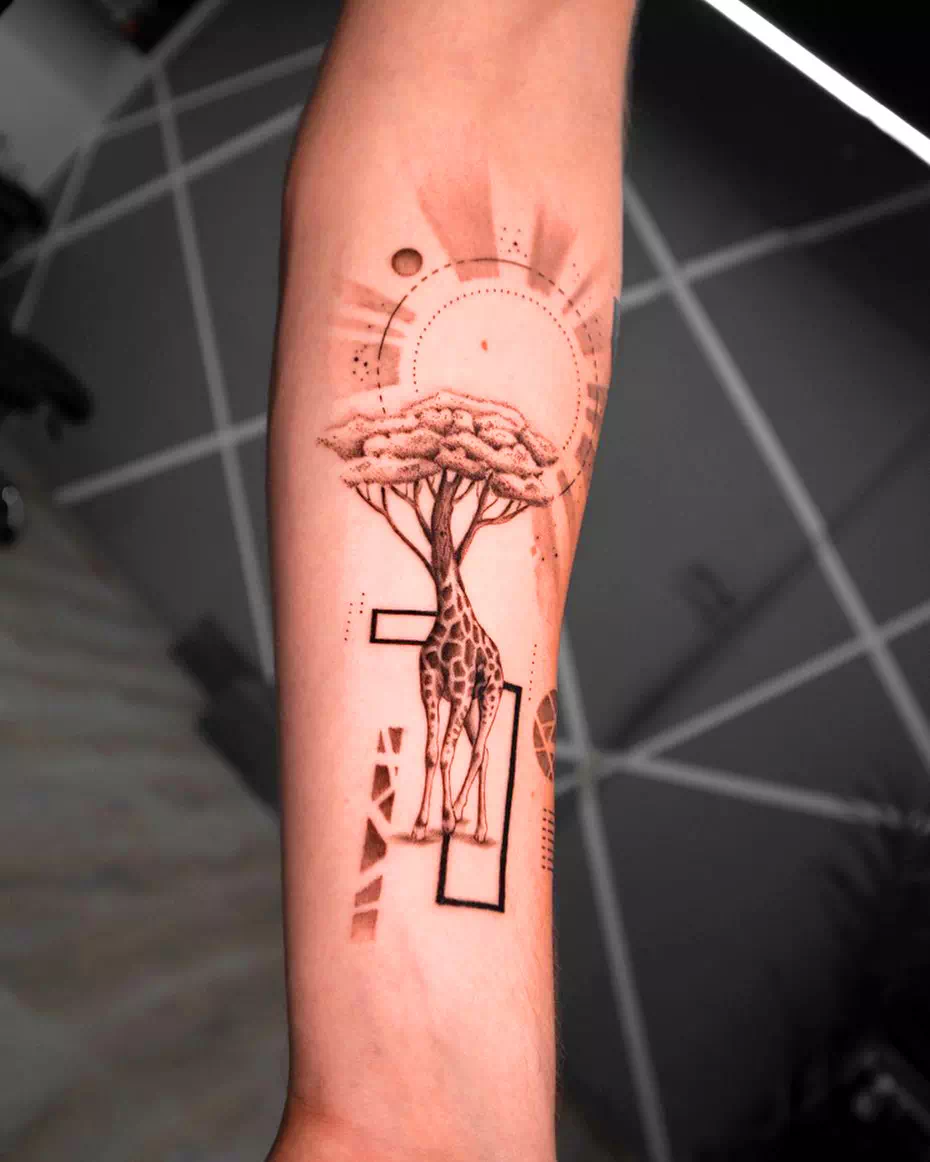 7. Abstract Tattoos
Because we were talking about surreal tattoos, we couldn't help but think of abstract tattoos. Abstract tattoos are based on abstract art, which is often known as a way to show abstract ideas through visual means.
Abstract tattoos provide incredible versatility since they may be adapted to suit any aesthetic or individual choice. As a result, these tattoos may be somewhat arbitrary, and at first, they may appear to be unplanned and irrational. On the other hand, getting an abstract tattoo is to have a look that is singular and surprising without any thought or meaning behind it.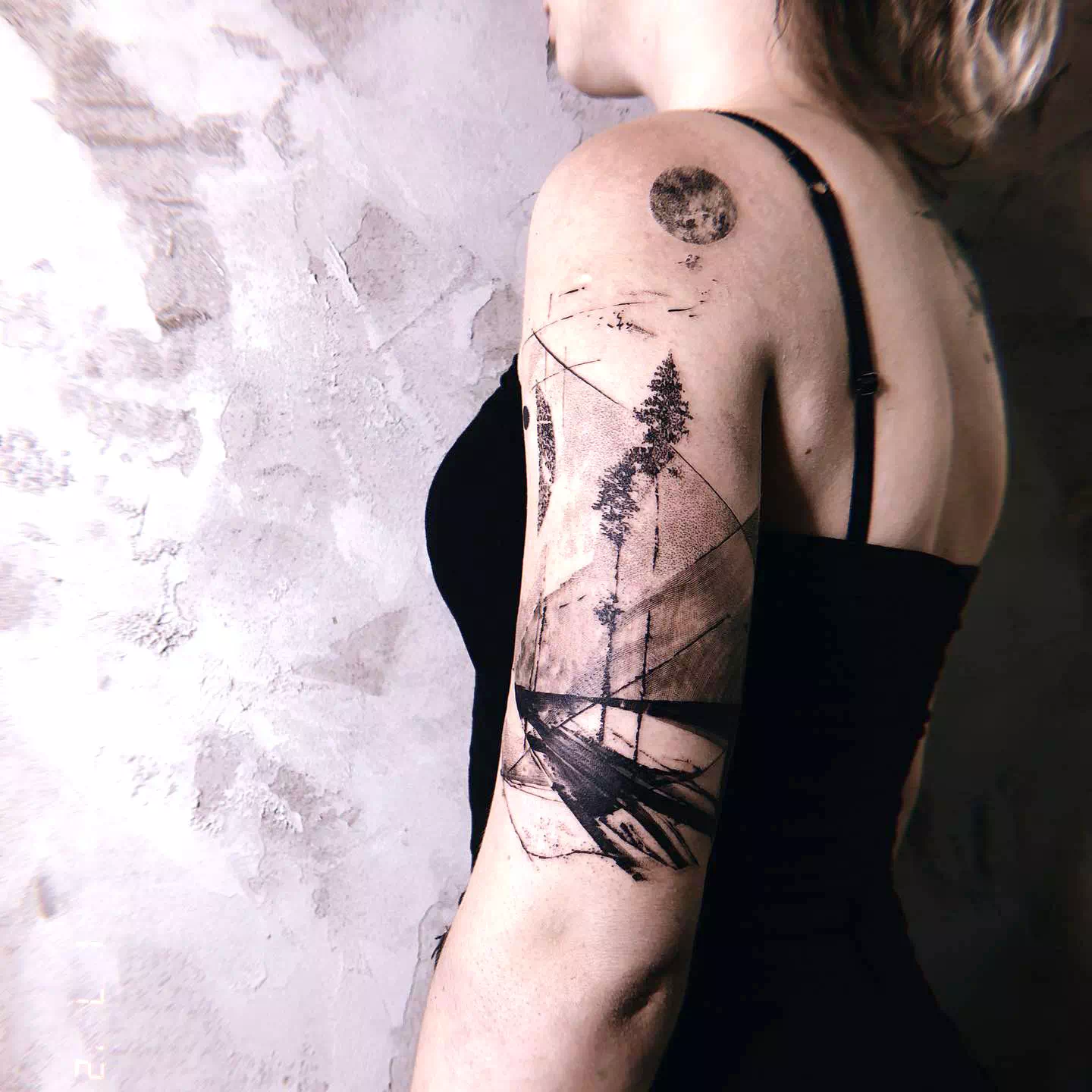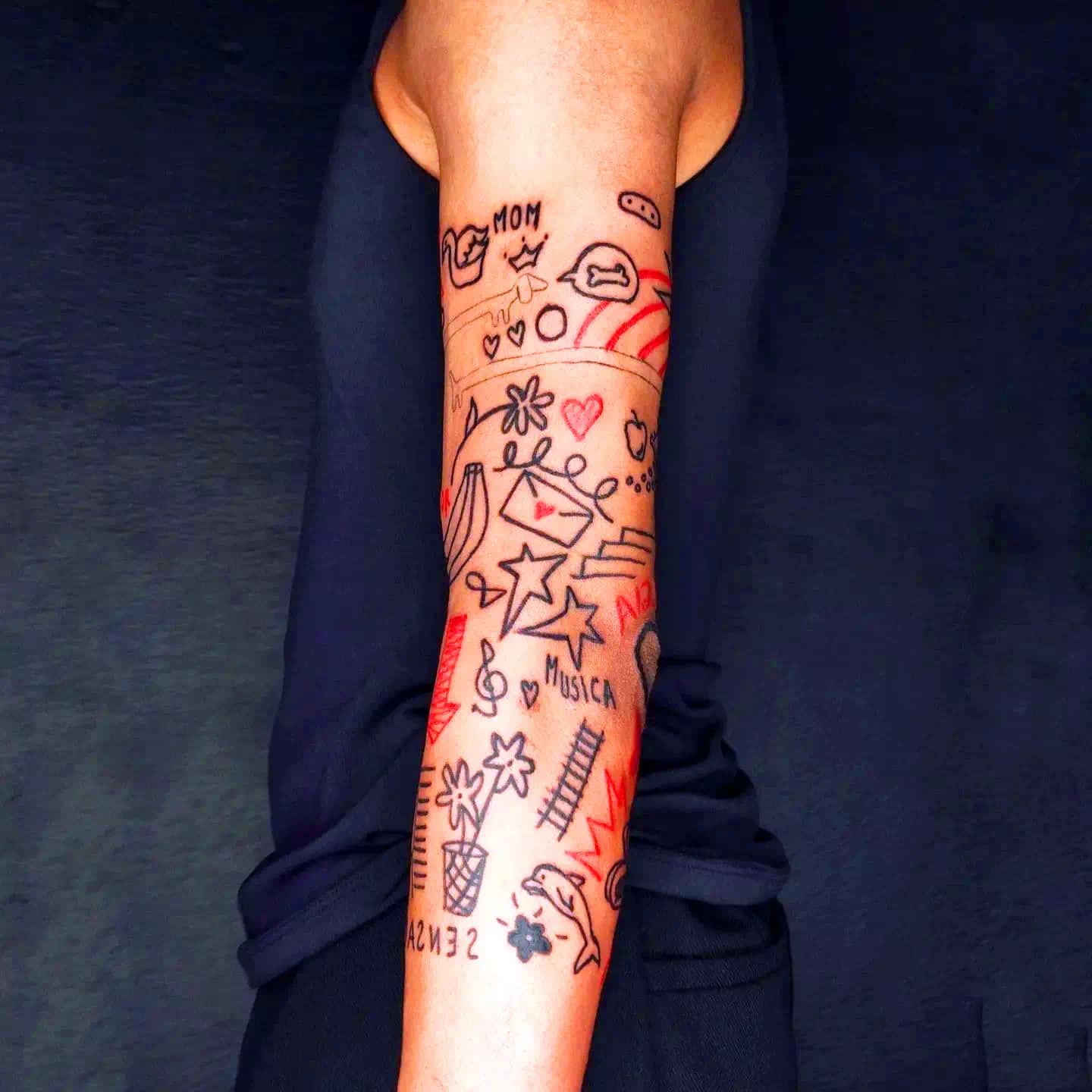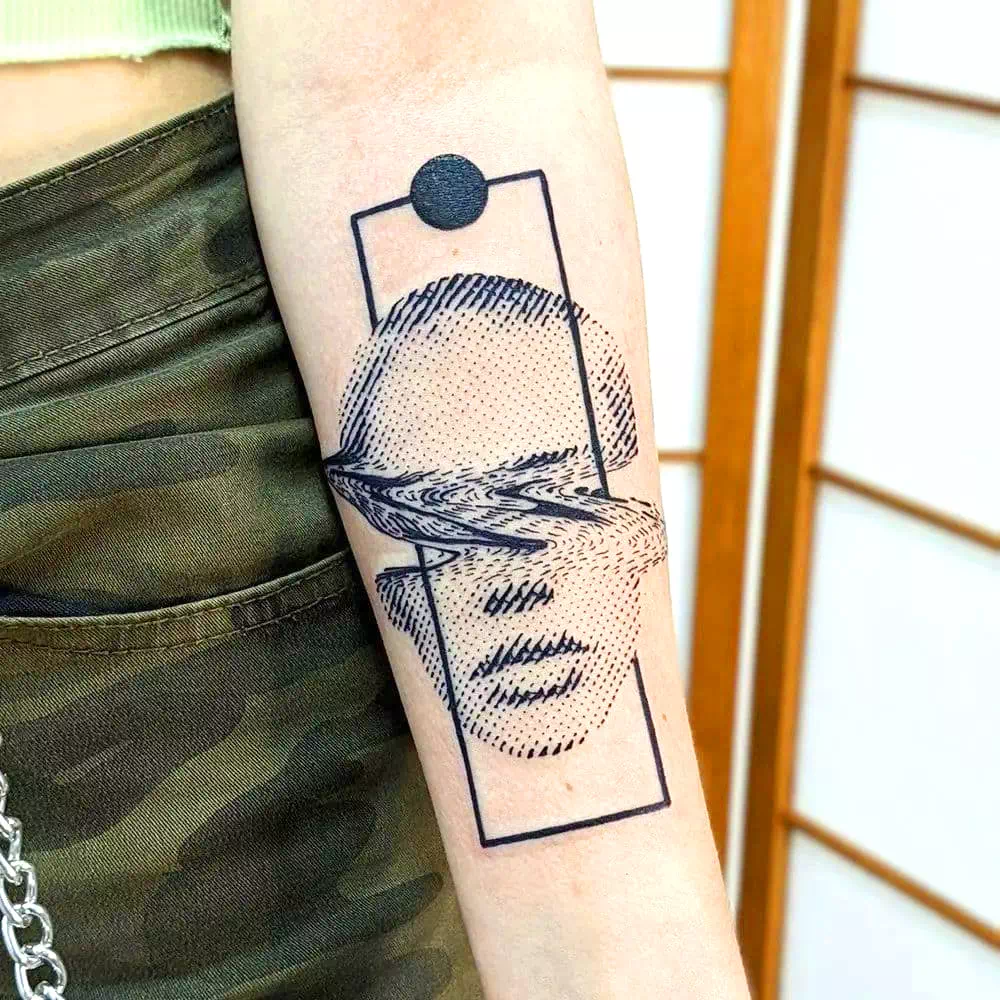 8. Geometric Tattoos
Geometric tattoos may be anything from basic to complicated, because they are inspired by various forms and designs. Most people are good candidates for these tattoos. Nevertheless, the design needs to be suitable for the location of the tattoo.
The design of a geometric tattoo may be influenced by certain tribal tattoos or tribal motifs. The current style of geometric tattoos, on the other hand, includes a look that is more mechanical, crisp, and bold but subtle. A trained tattoo artist is required to properly execute this look.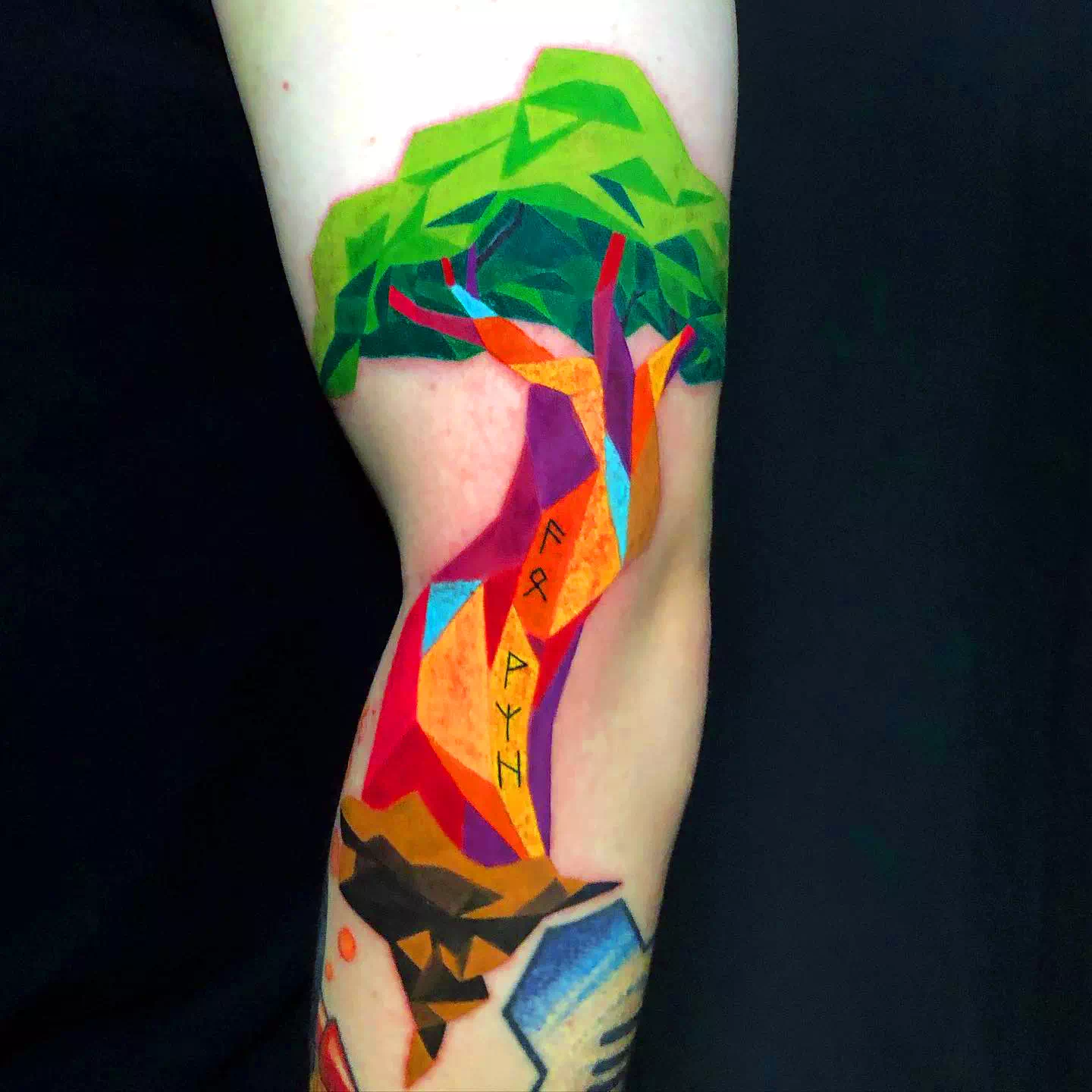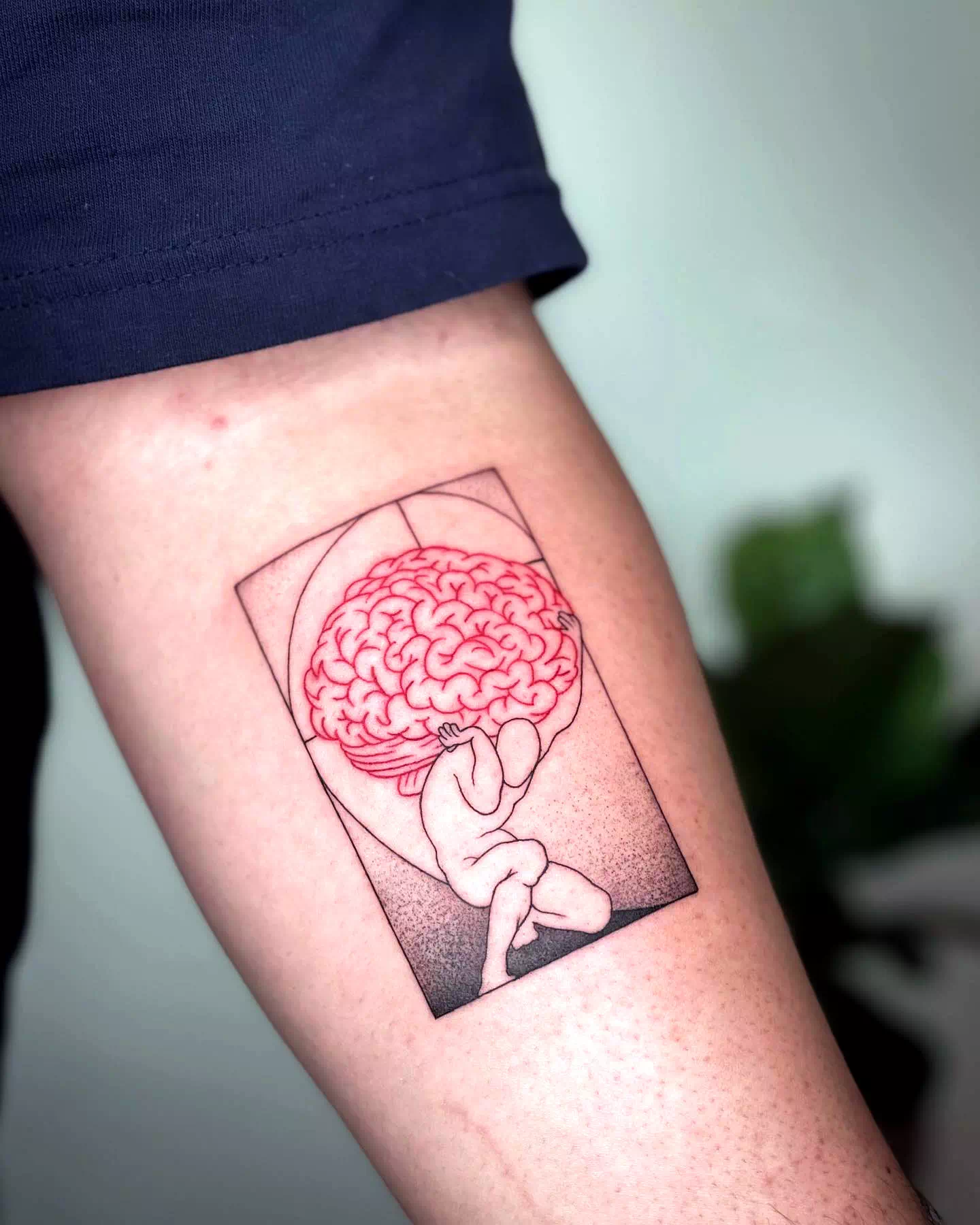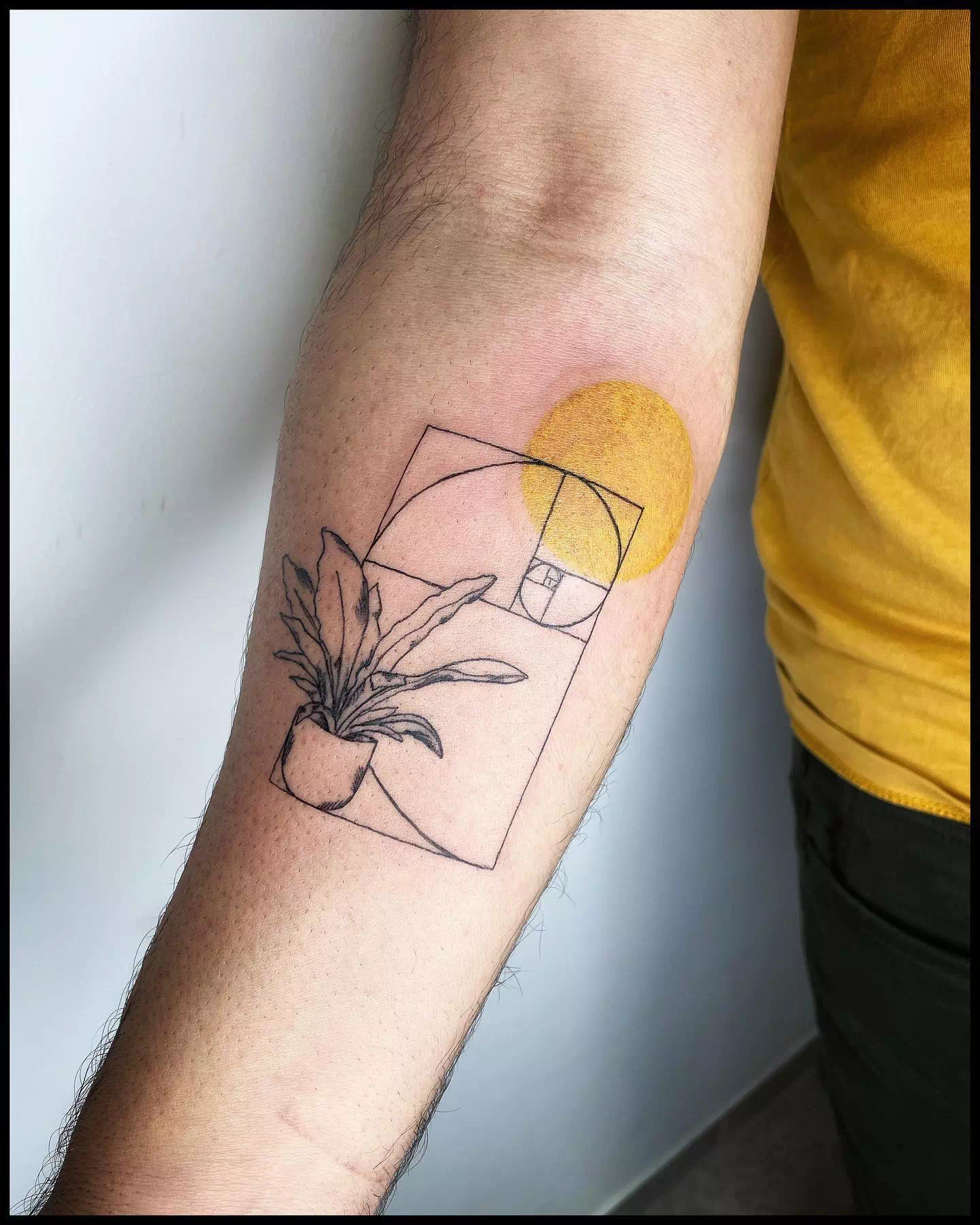 9. Americana Tattoos
It is widely held that Americana tattoos date back to the 18th century when they were commonly displayed on the bodies of soldiers serving in faraway conflicts. Before the tattoo artist known as Sailor Jerry (Normal Collins), who revived the Americana style in the middle of the 1900s, traditional American tattoos had been out of style for a very long time.
The Americana tattoo style is famous for being clean and uncomplicated. still in a clean manner, with highly saturated colors and motifs that depict flowers, animal heads, pin-up symbols, and emblems relating to the military.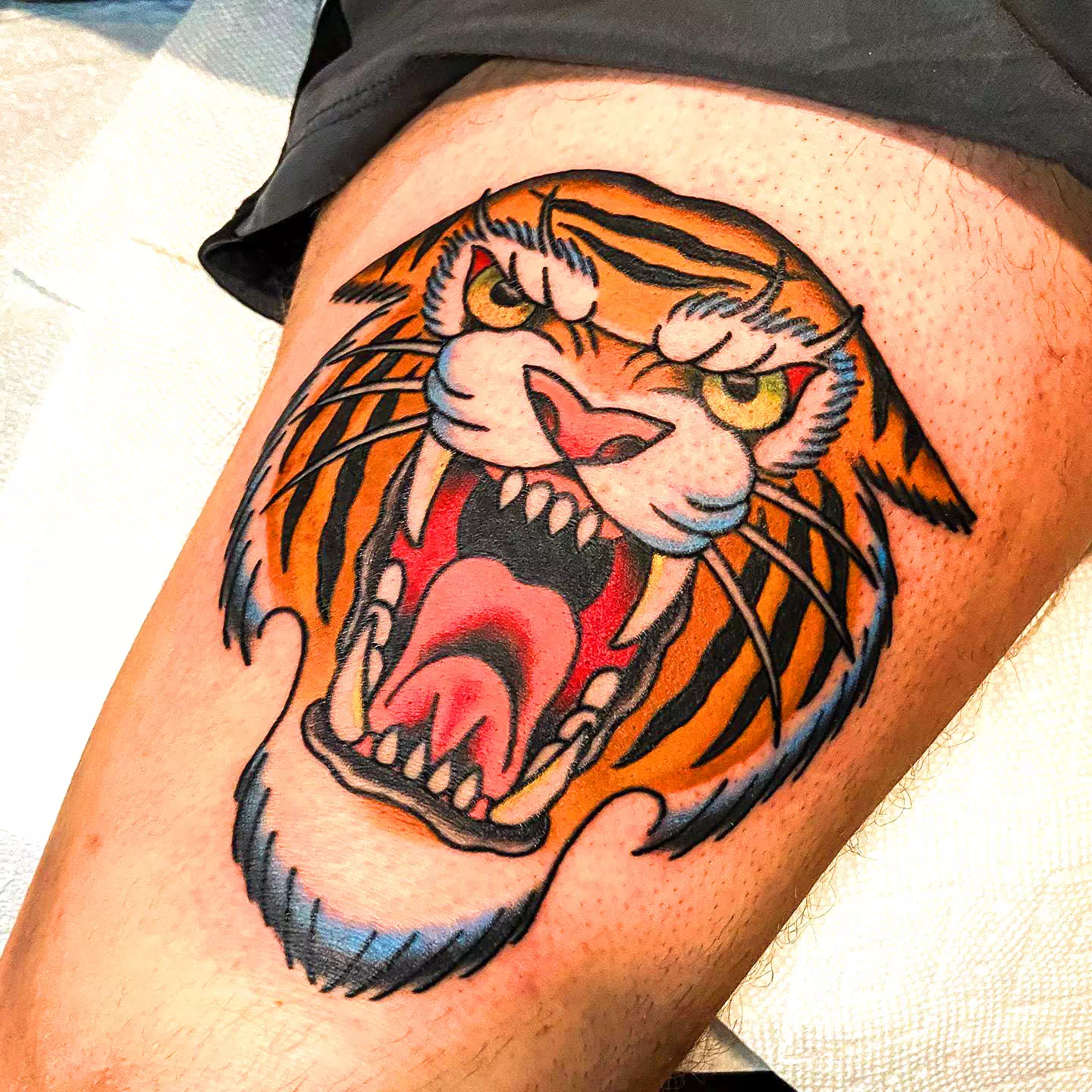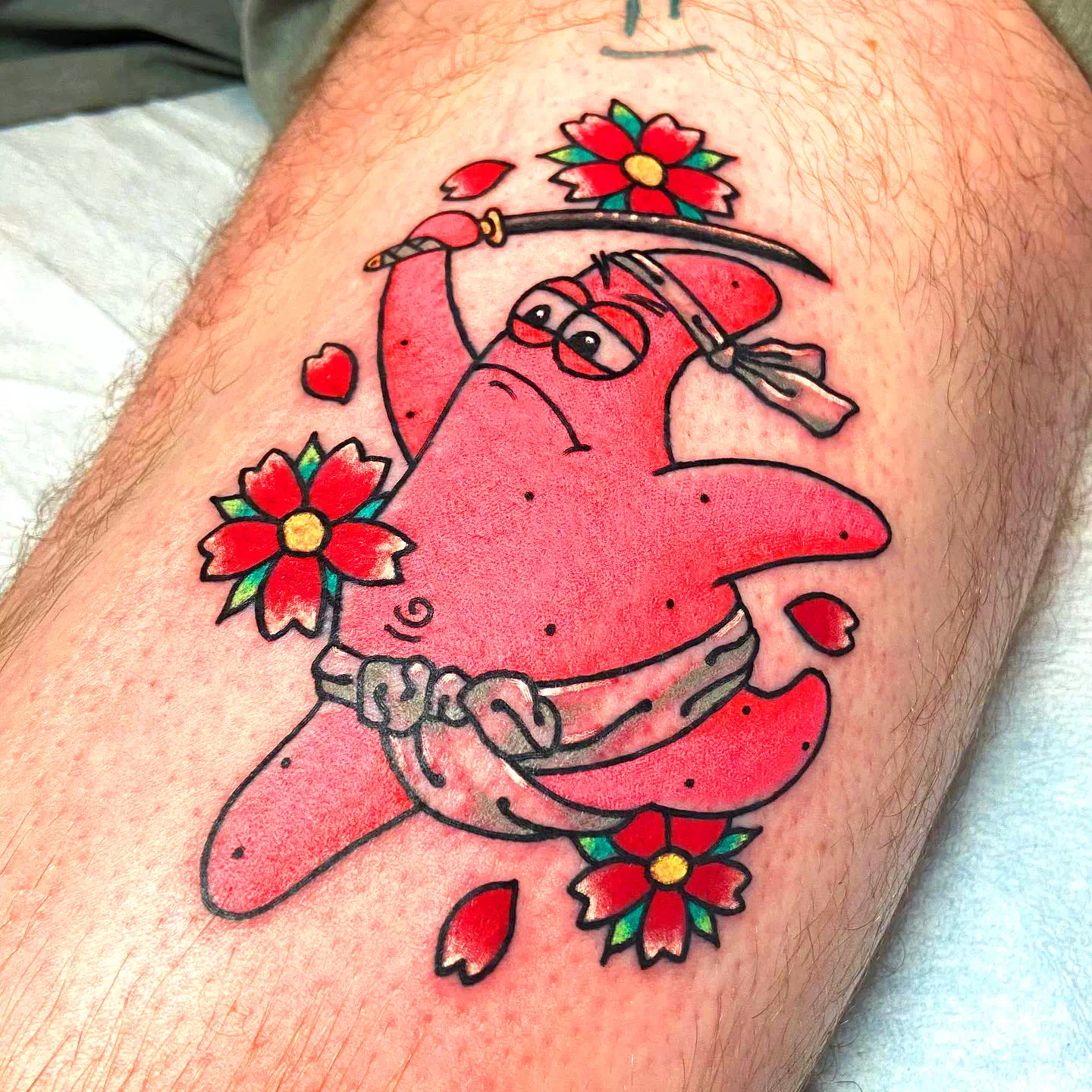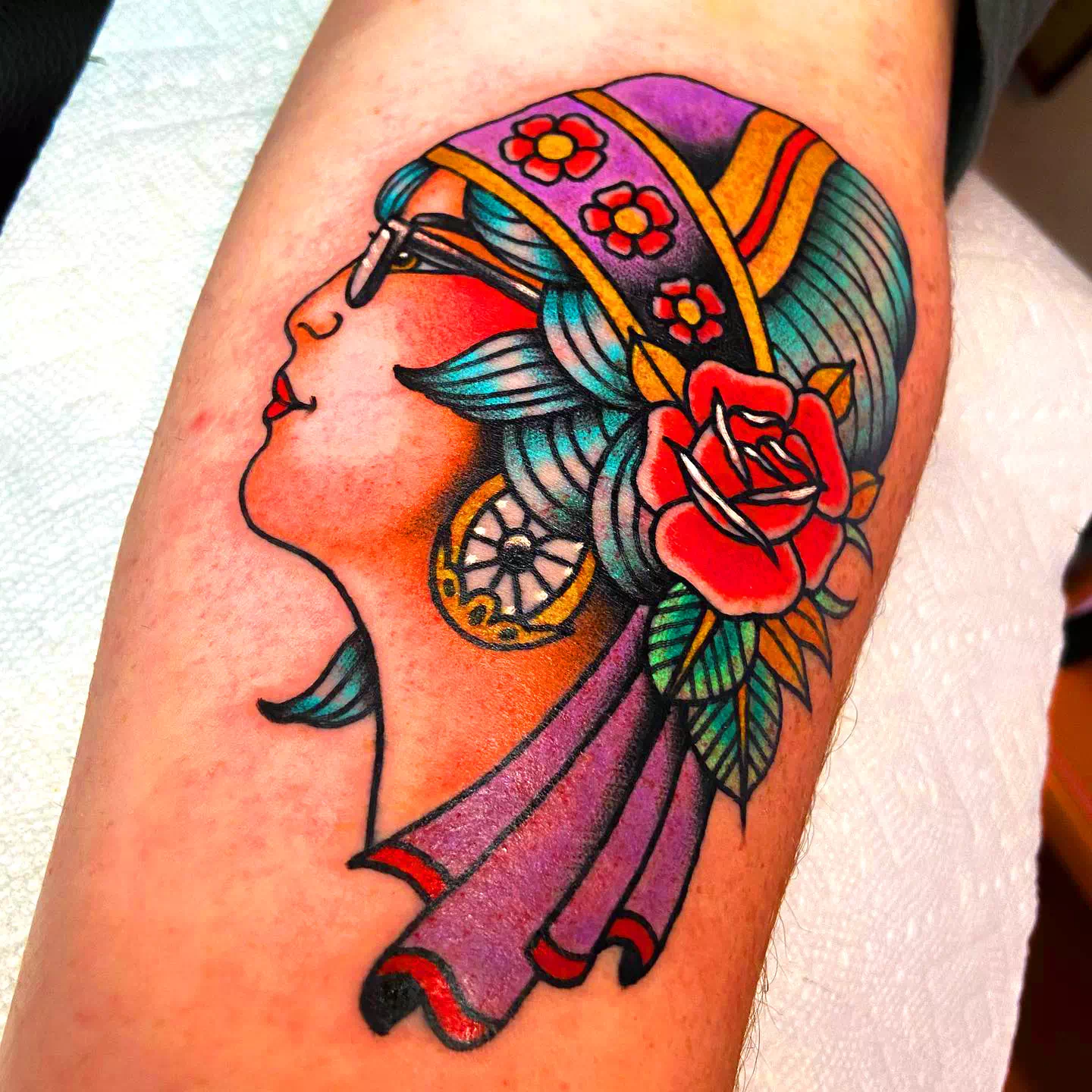 10. Japanese Tattoos
Japanese tattoos are likely the most well-known kind of tattoo in the world. In the East, they have retained their appeal for hundreds of years, while it has been maintained for decades in the West. Each Japanese-style tattoo is a true work of art, both in terms of how it looks and how it is done.
In today's world, a tattoo style that was formerly linked with the mafia, samurai, and the Japanese underground is a mainstay in the community of tattoo artists worldwide. Traditional Japanese symbolism is frequently shown in Japanese tattoos, along with vivid, eye-catching patterns and highly detailed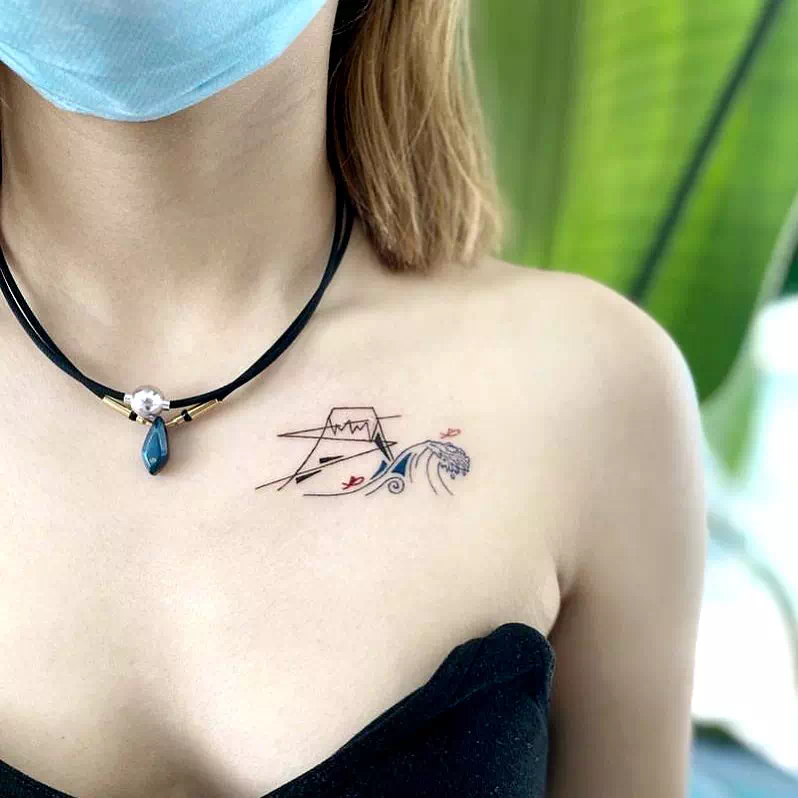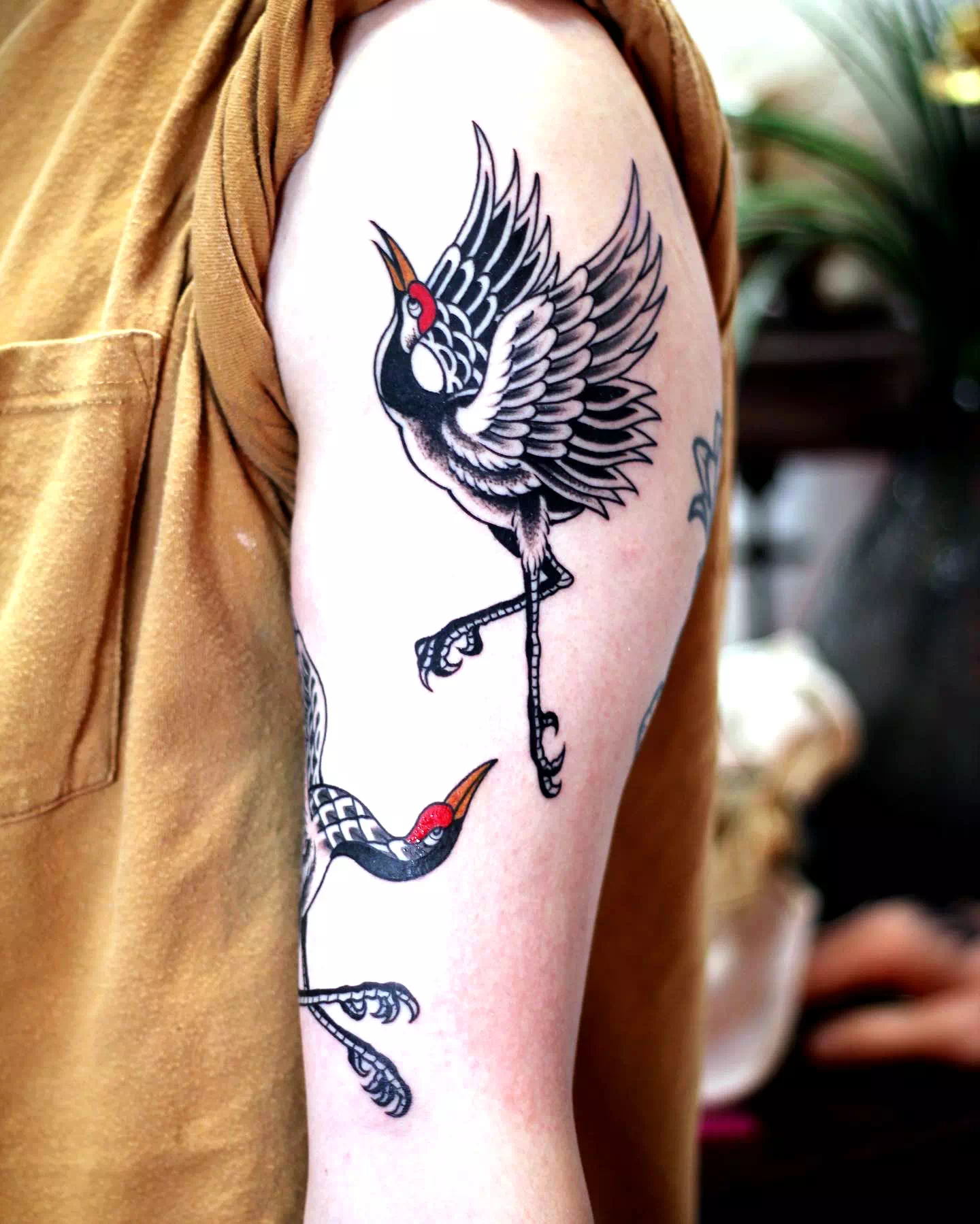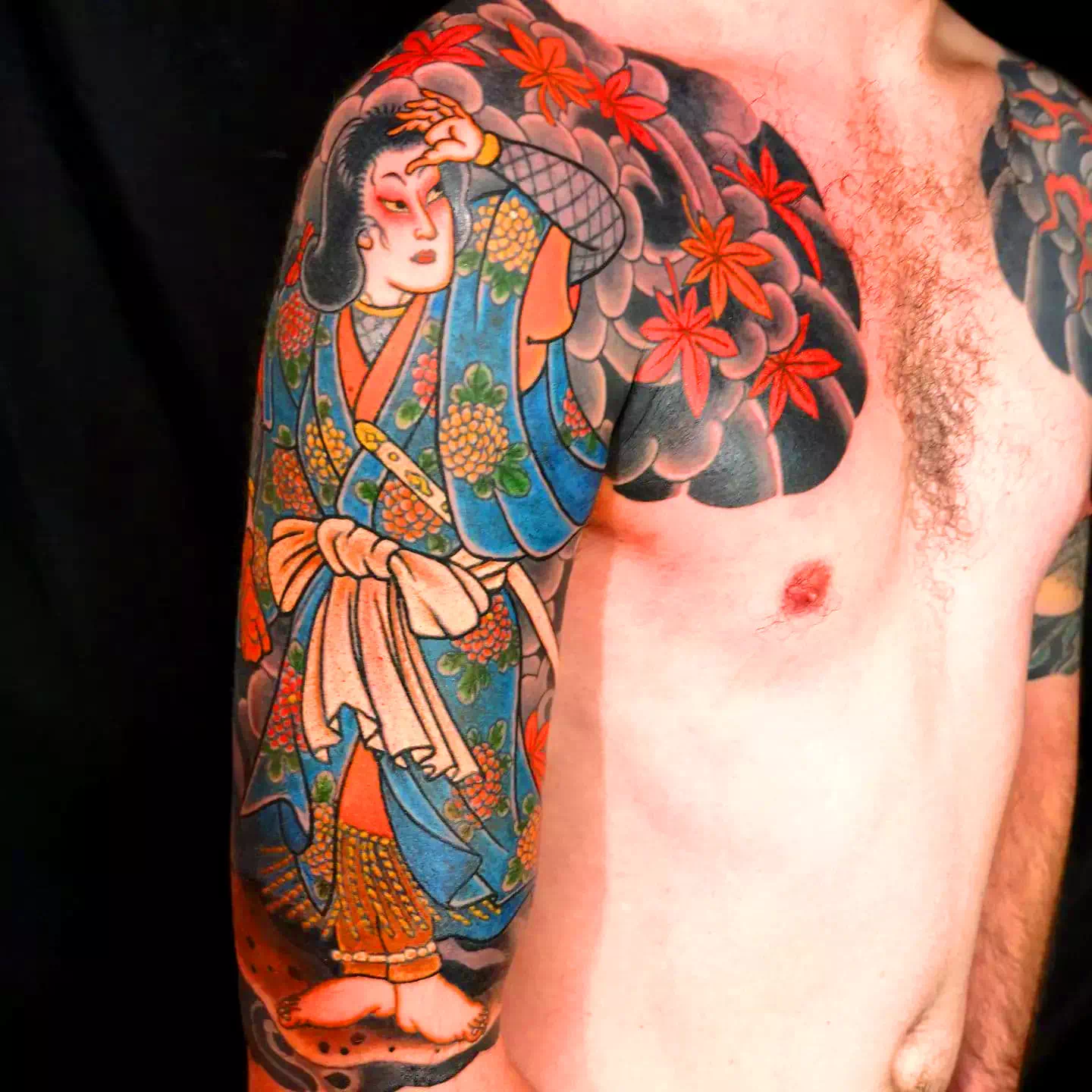 11. Hand-Poked Tattoos
Hand-poked tattoos are well-known for their application method and are sometimes referred to as stick-and-poke tattoos. Utilizing a tattoo pen machine and employing traditional ink, the conventional tattoos are created by the artist. On the other hand, the hand-poked inks are designed with an analog tattoo machine and a tattoo-grade needle.
These tattoos are often less unpleasant and produce more minimal skin damage than traditional tattoos. Still, the finished product does not have a consistent aesthetic. For instance, a hand-poked tattoo may give the impression that it was done by an amateur or manufactured by hand or by a machine. However, stick-and-poke tattoos are pretty well-known within the tattoo world, so they are included on our list.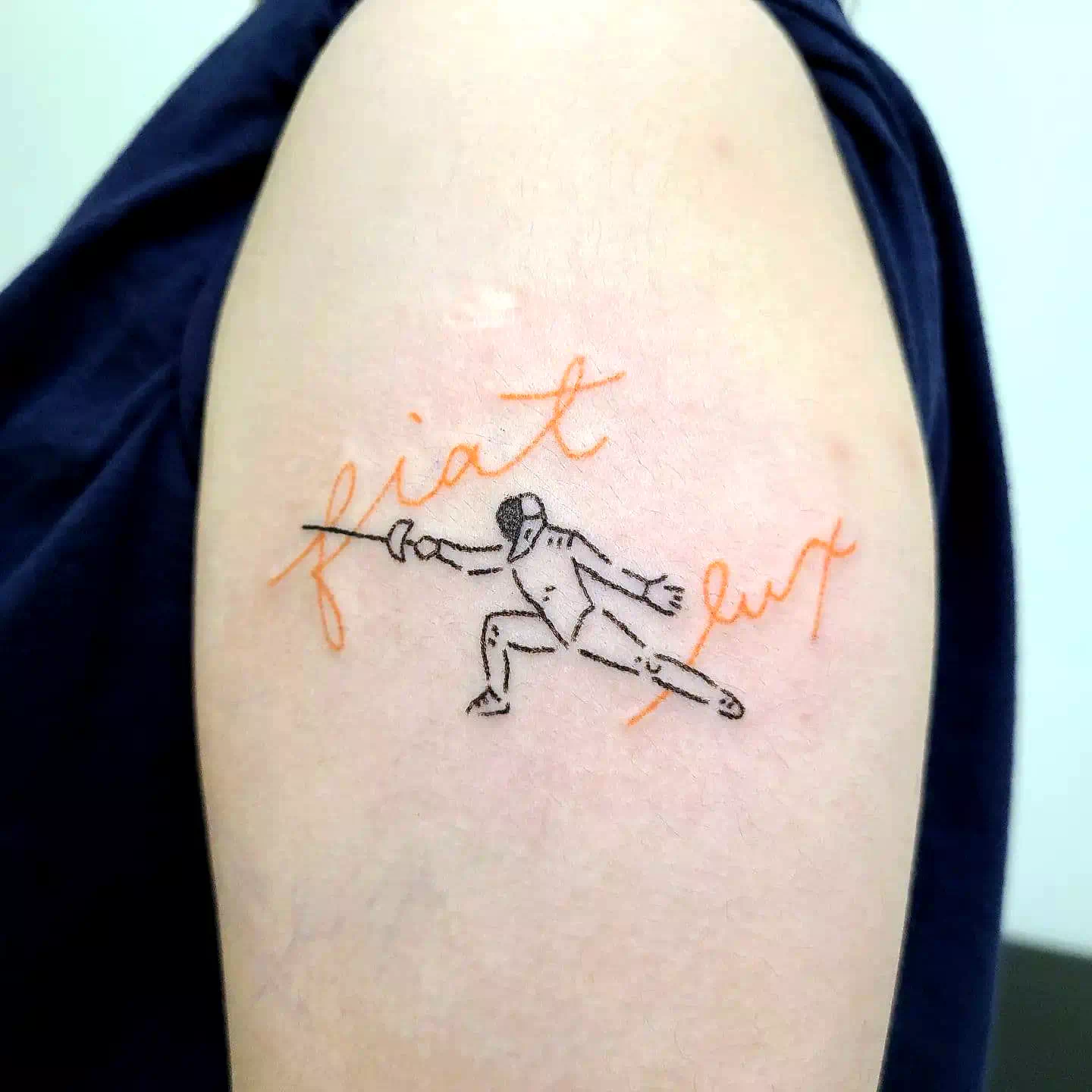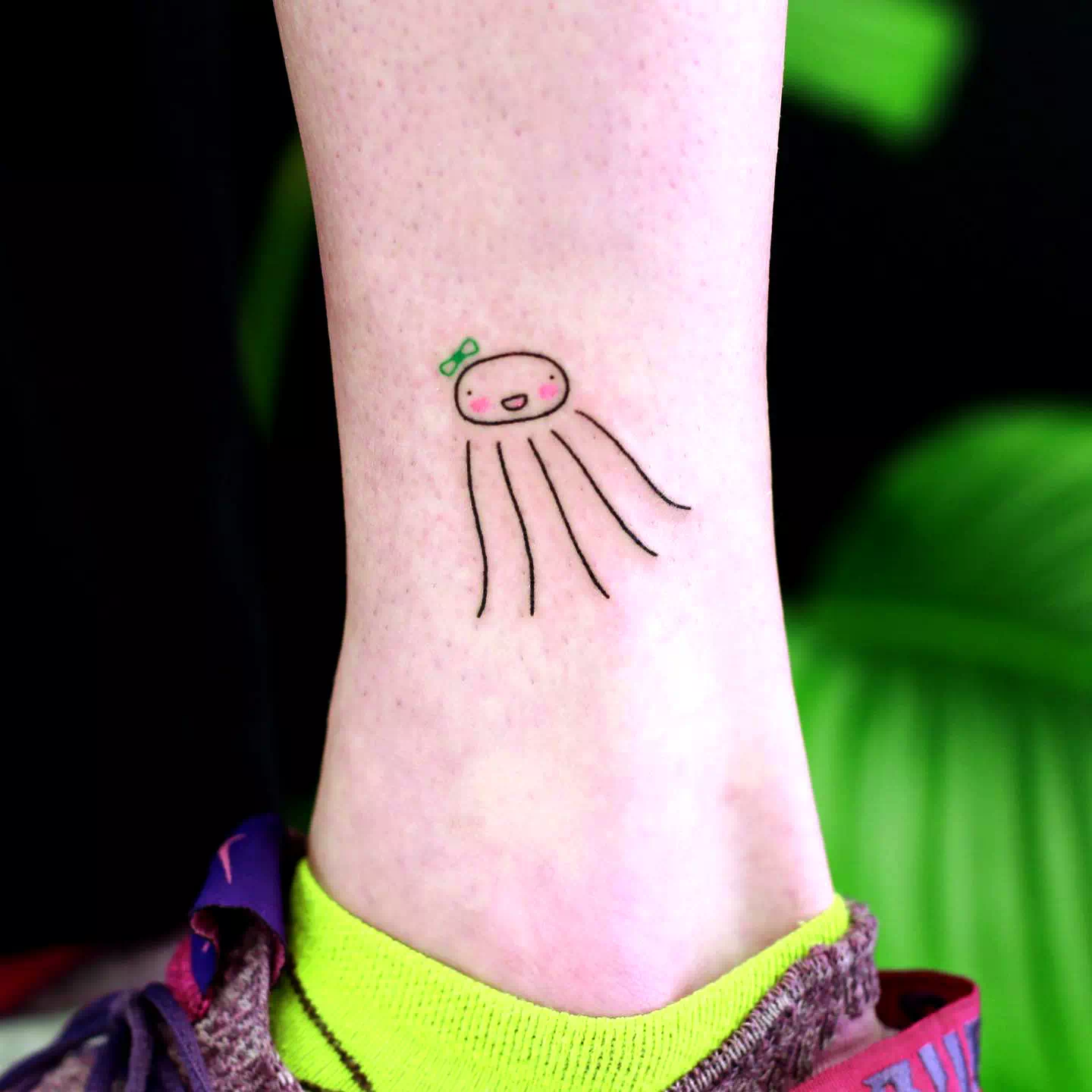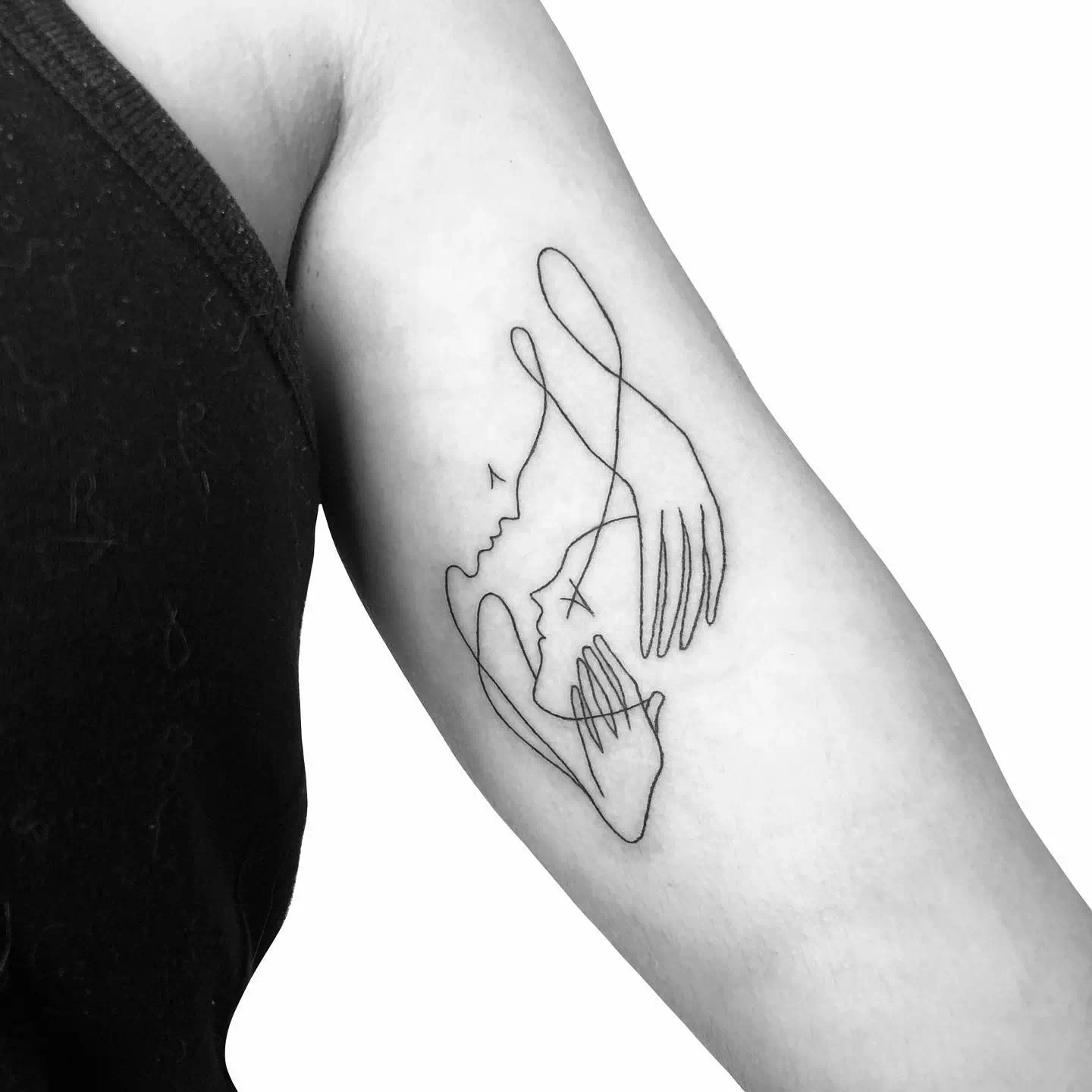 12. Words and Phrases Tattoos
The majority of tattoos include some sort of imagery or illustration in some form or another. Nevertheless, tattoos that solely show words and phrases are the only ones available. They are only made up of letters and sometimes numbers, like in the case of a date.
These tattoos are often understated, modest, and small in size. Even though they may appear to be simple, they are not. However, even though they may be easy to perform, they still require a highly competent tattoo artist who has expertise in writing with a tattoo pen. If this is not done, a term or phrase may be erroneous and awkward.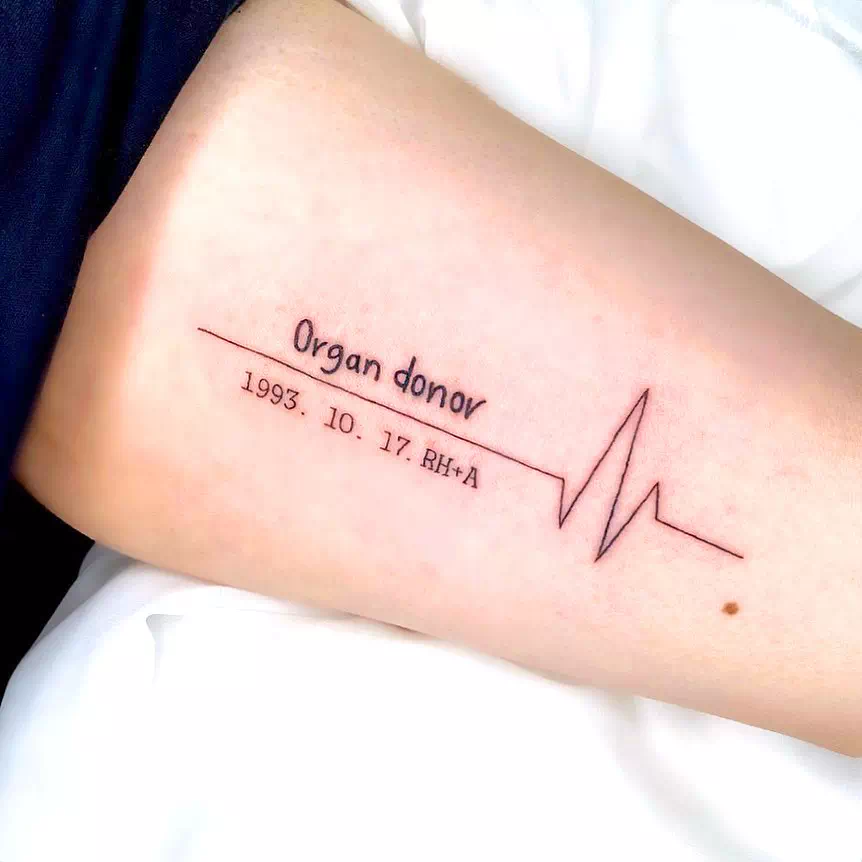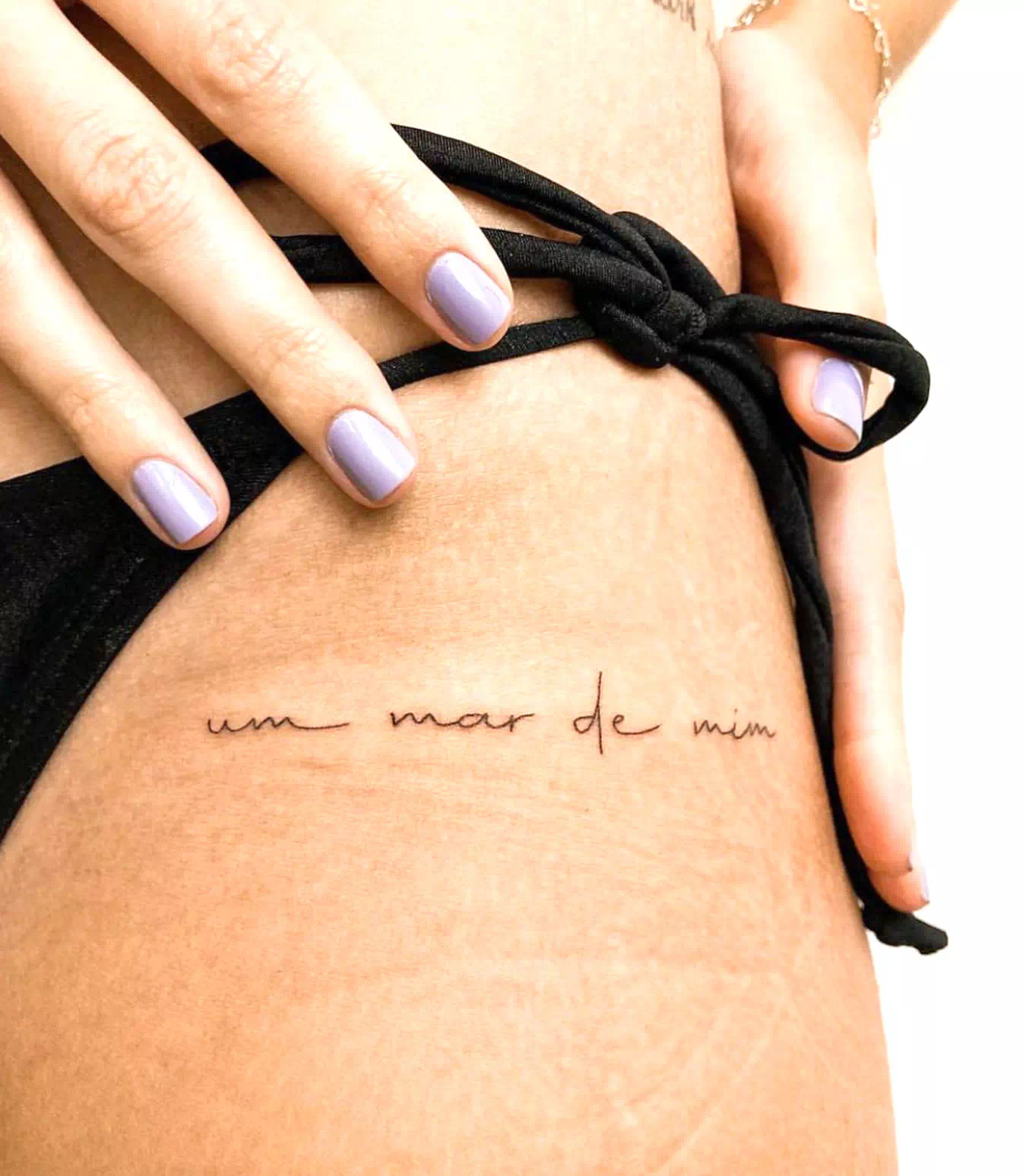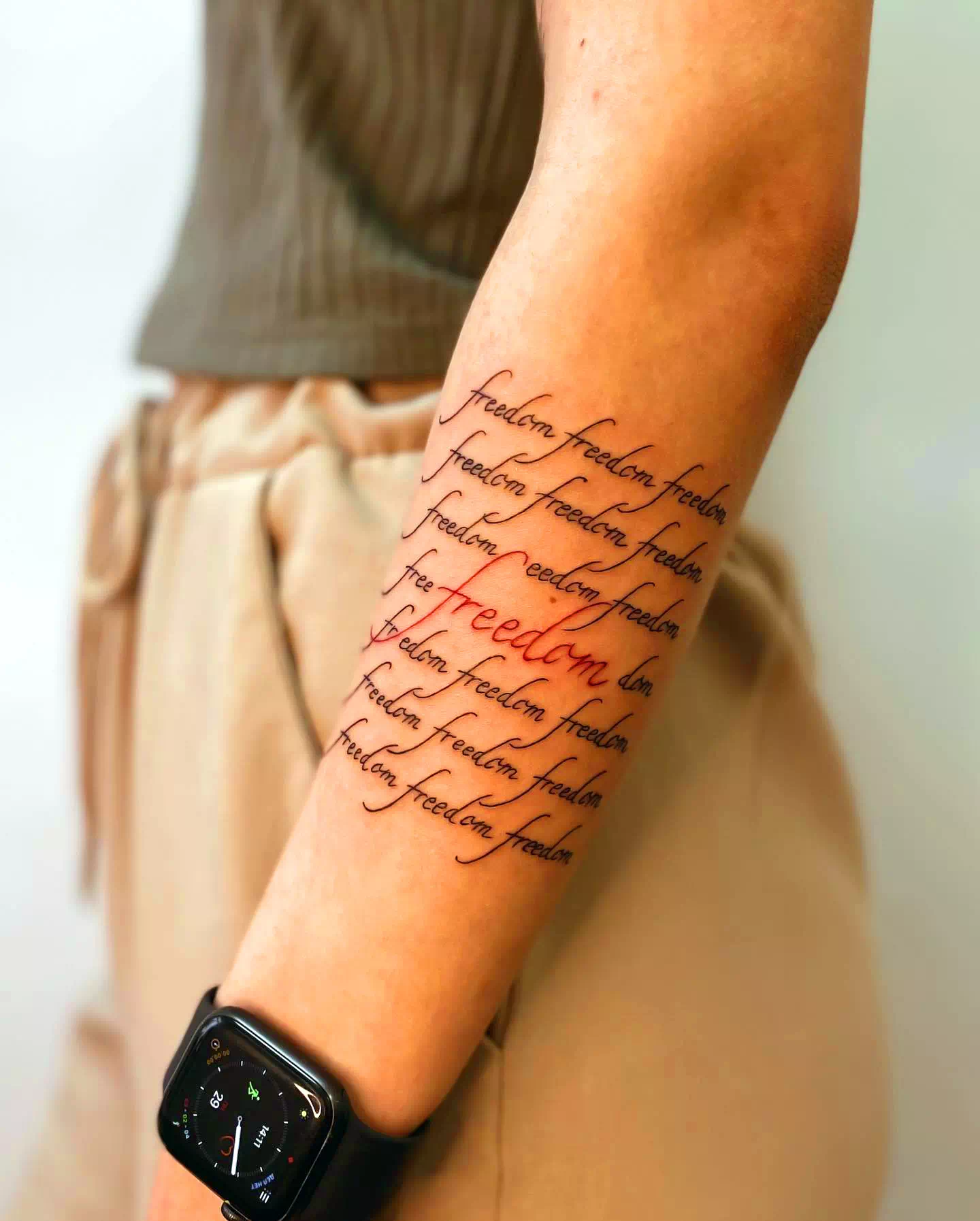 13. Floral Tattoos
In the world of tattoos, there is never a shortage of floral designs. Depending on the culture from which the tattoo was inspired, the methods and meanings associated with it might take on a wide variety of forms. Alternately, they may be designed to display many different types of flowers, such as roses, lotuses, lavender, etc. In general, floral tattoos have a particular aesthetic value that suits both masculine and feminine interpretations, independent of the flower or the design. This is true regardless of whether the tattoo features a single flower or a variety of flowers.
They may also be readily combined with various other tattoo styles thanks to their adaptability and versatility. Flower tattoos can be simple or complicated, black and white or full of color, and have different levels of detail and difficulty.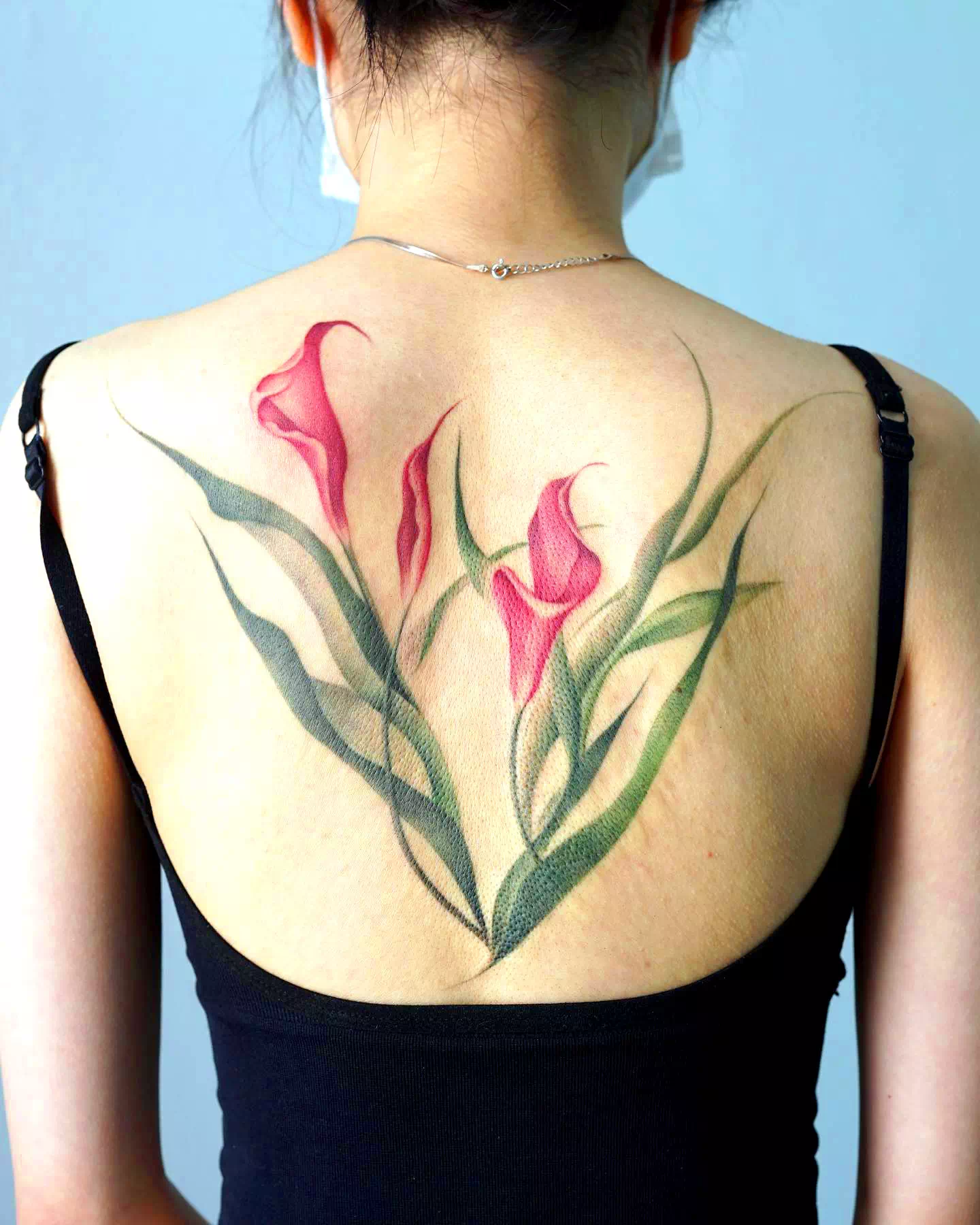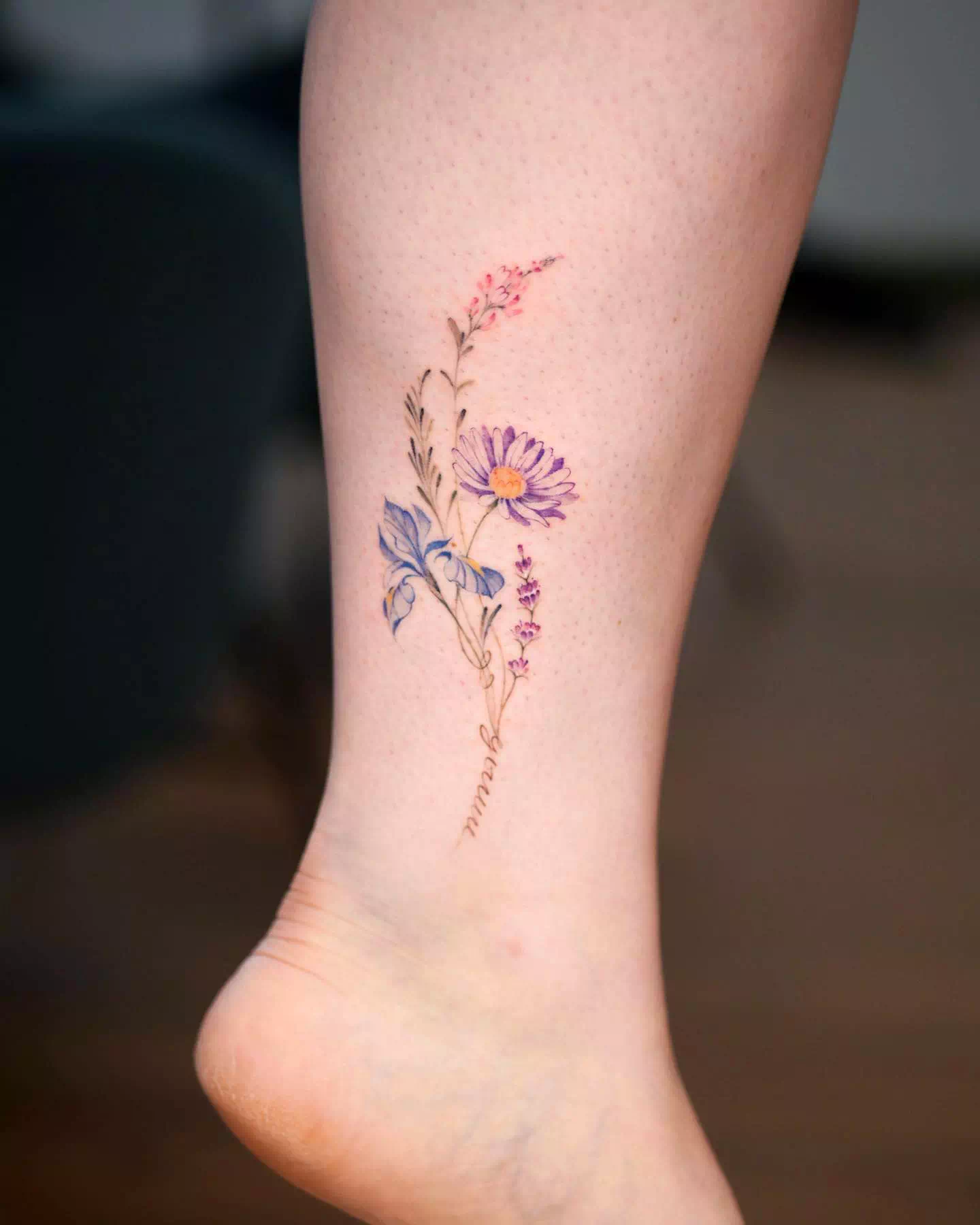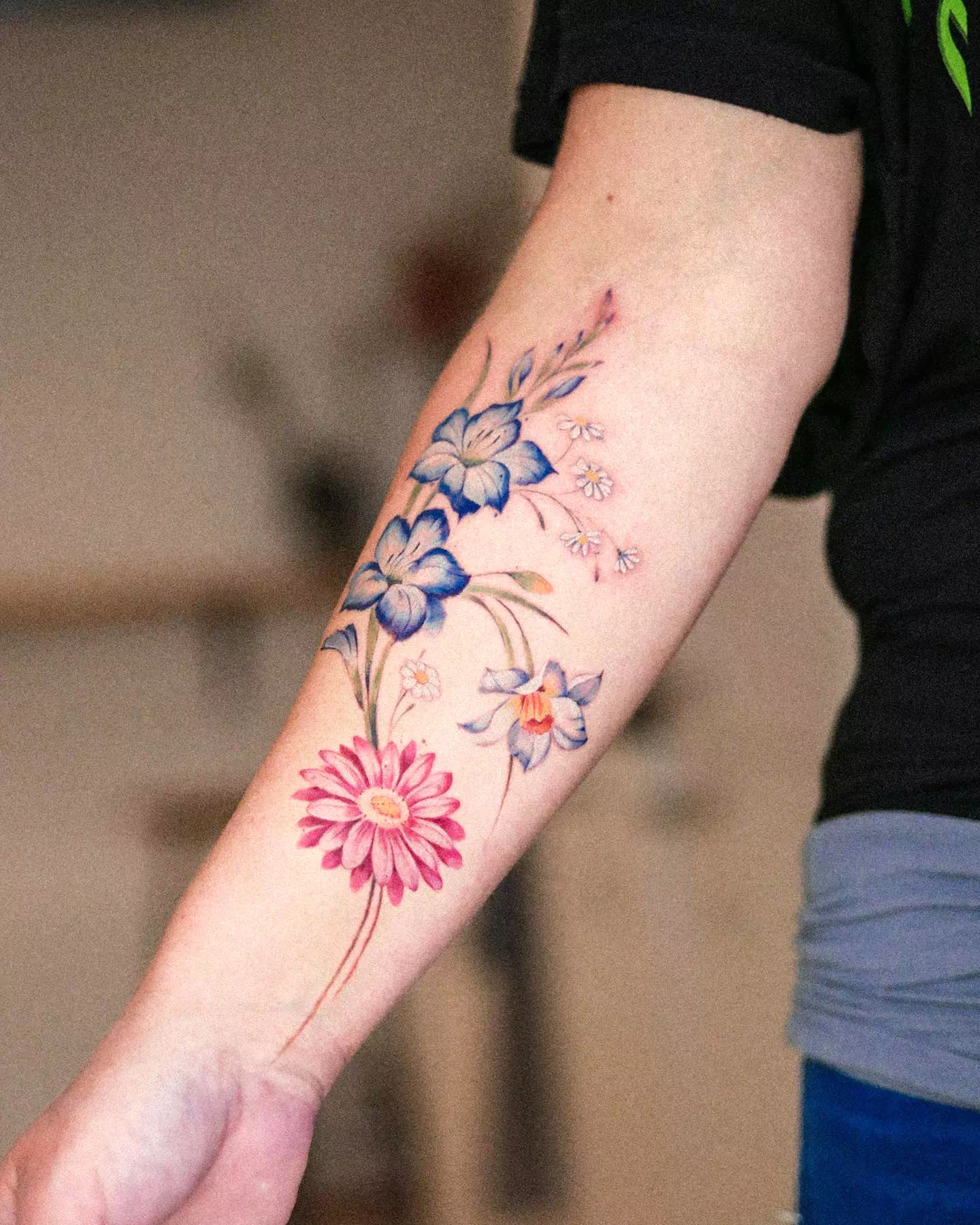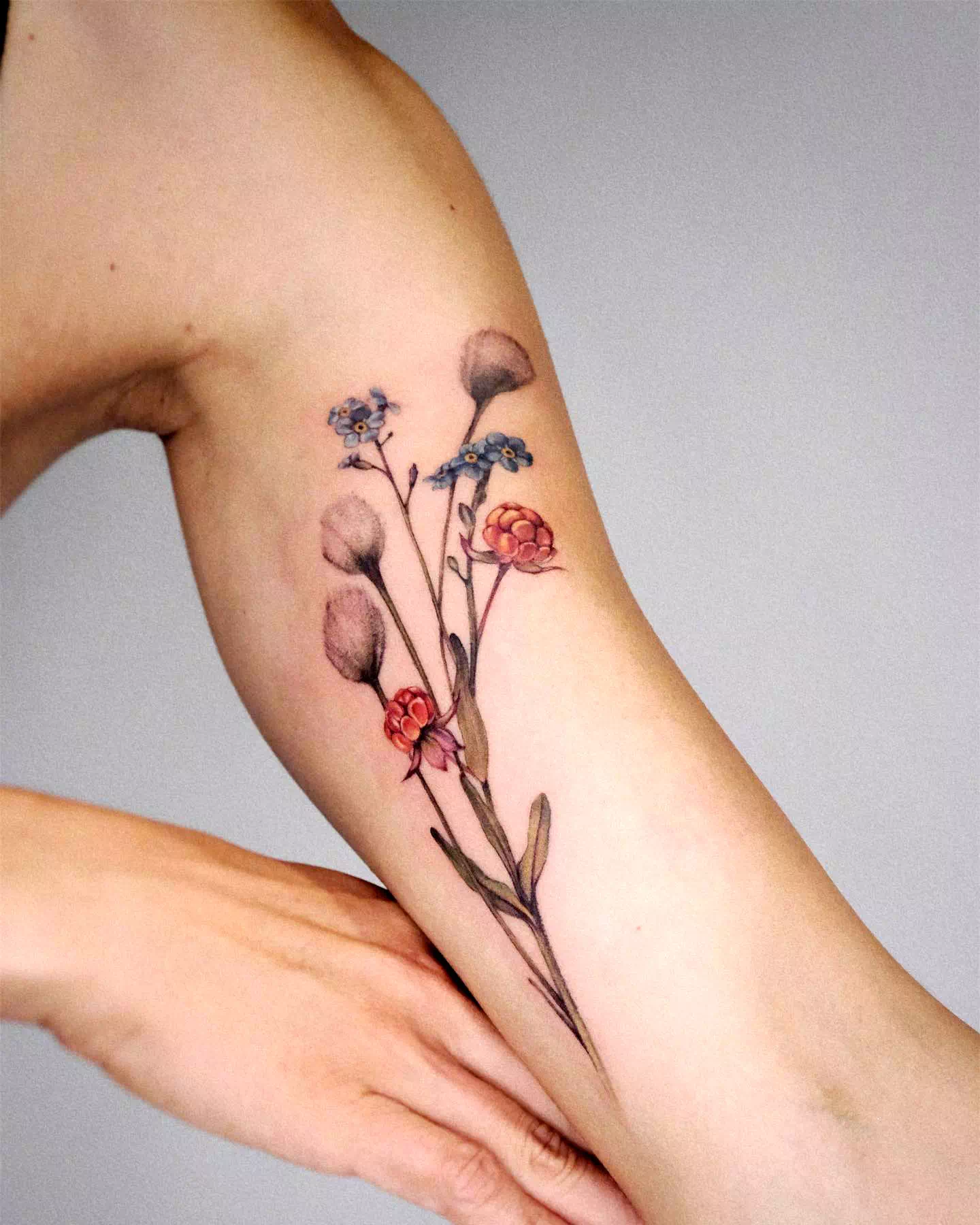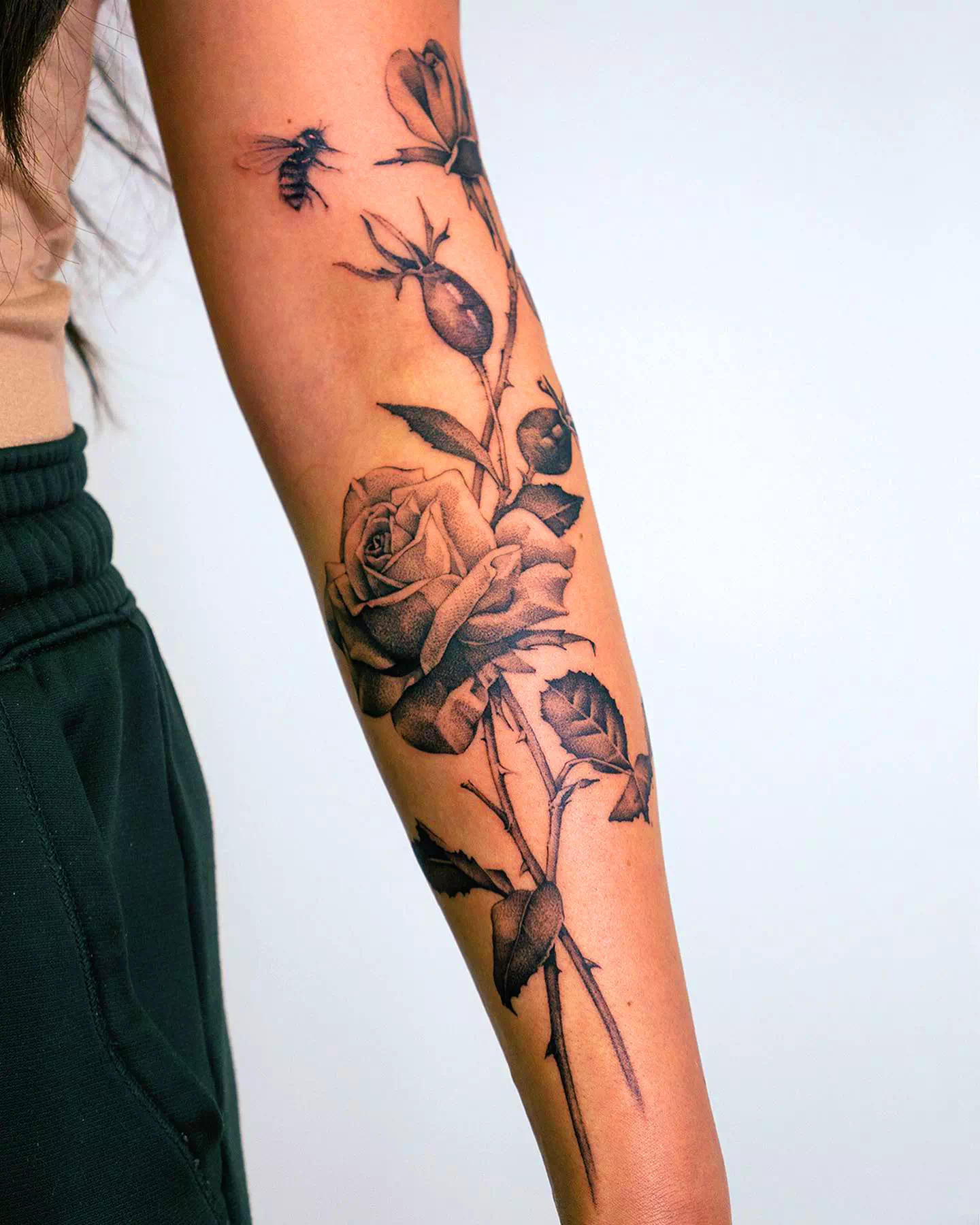 14. Continuous Line Contour Tattoos
Linework tattoos are the term most commonly used to describe tattoos like this. However, a whole new approach is necessary for them to be successful. The entire tattoo design is finished in a single line. The line acts as the outline drawing or the contour of the innovation. The bar is the only component of the design.
The tattoo machine will continue to operate throughout this linework, leaving a permanent mark on the skin. Line contour tattoos do not use shading or any other type of elaboration; their concepts are easy, but their execution is complex.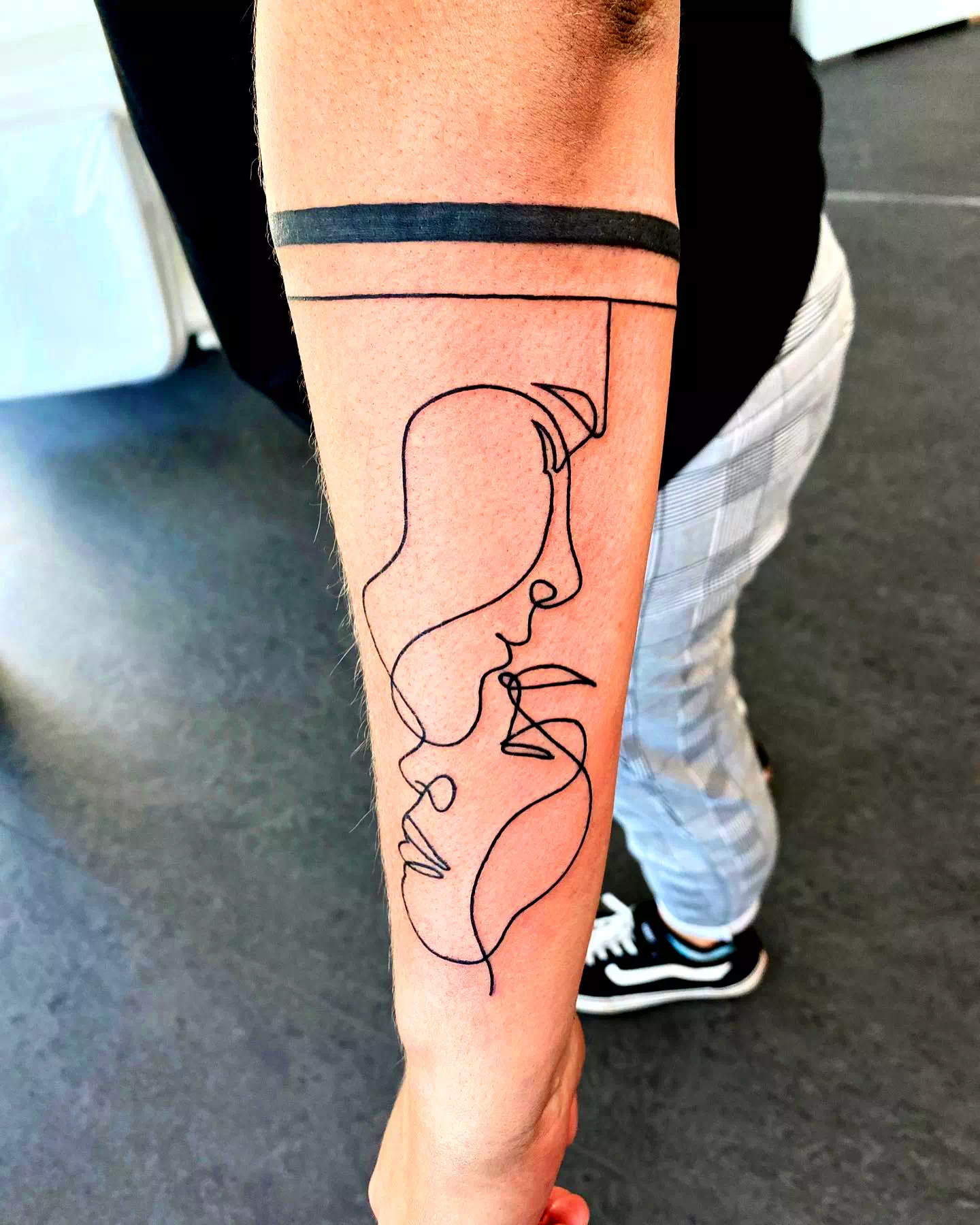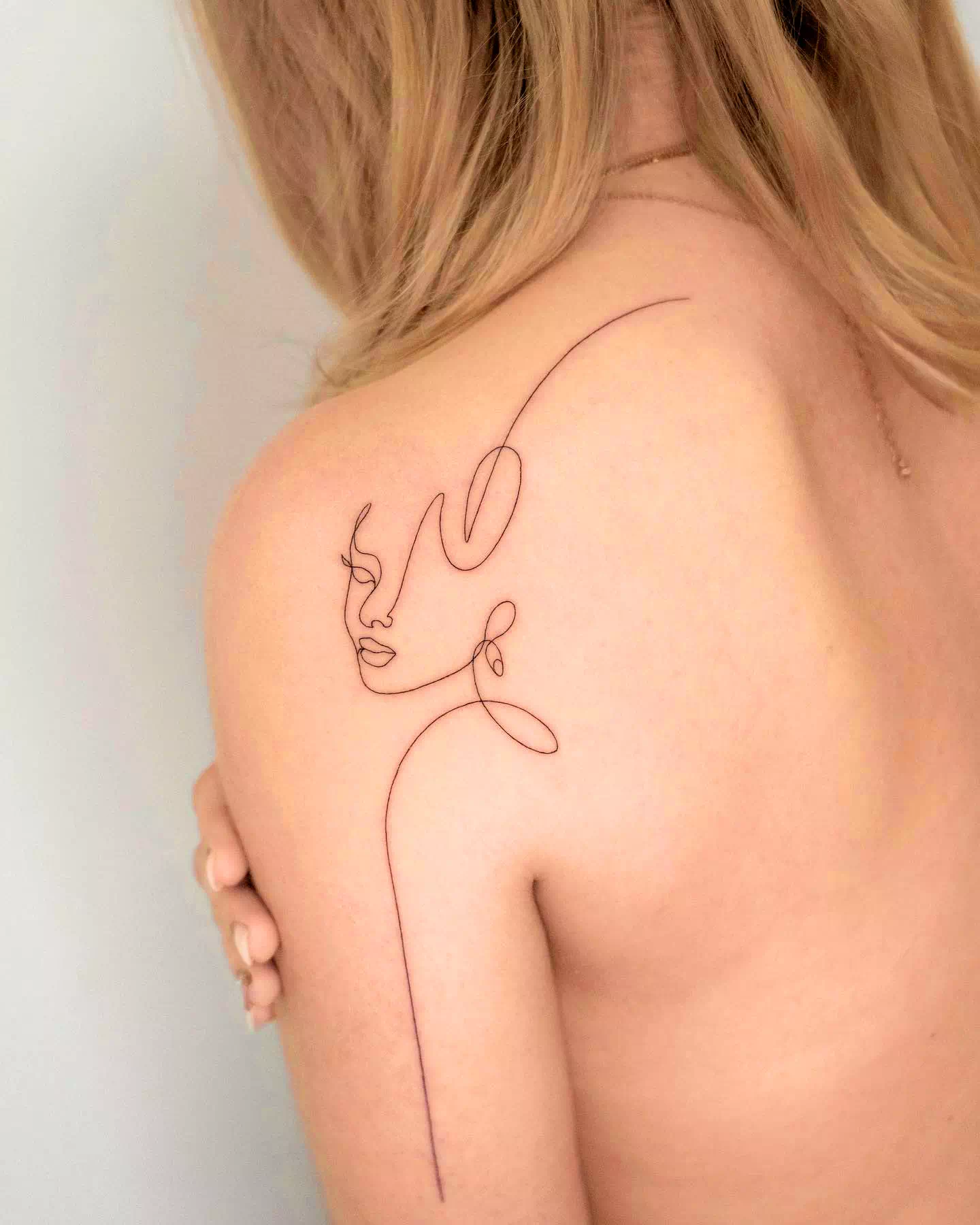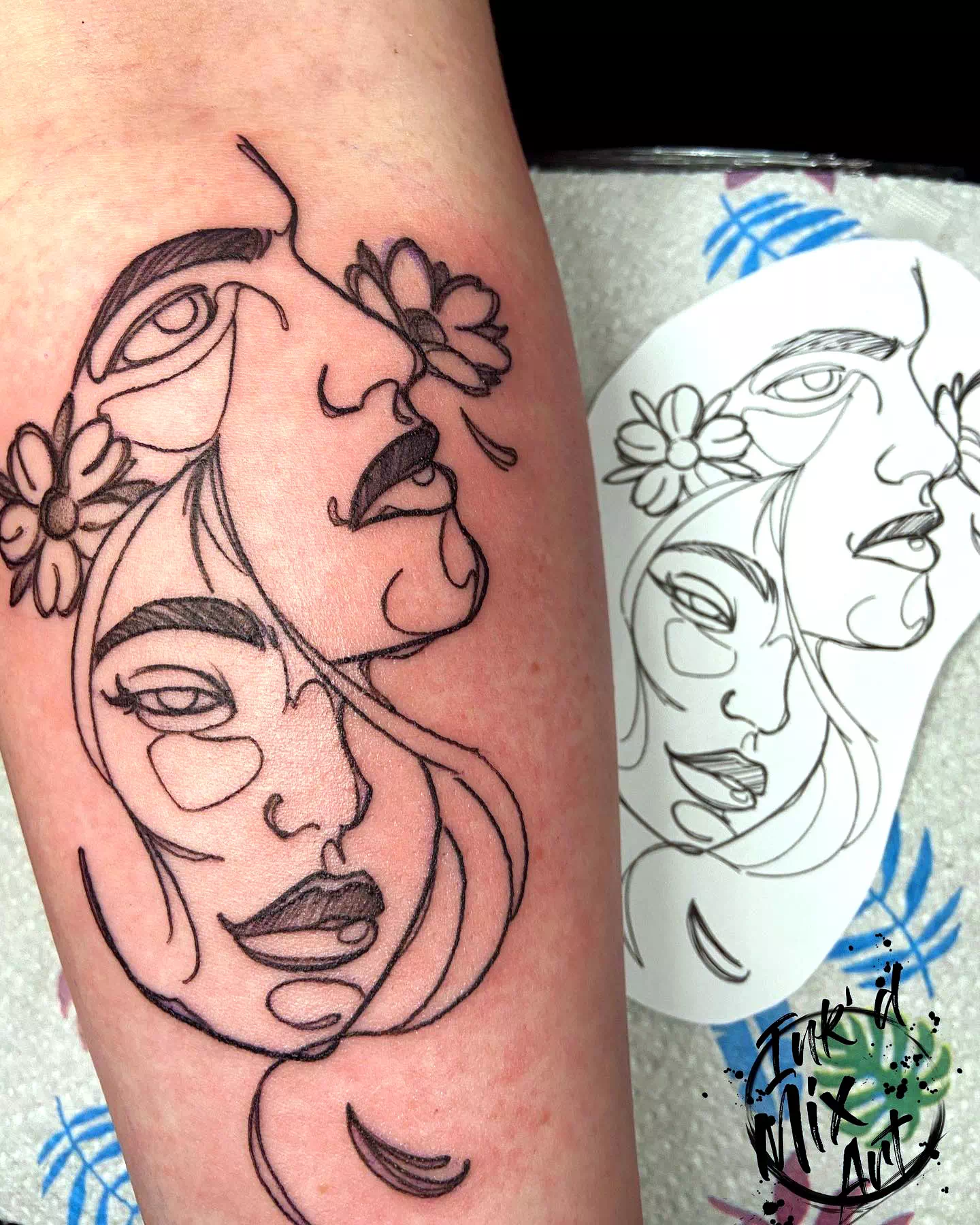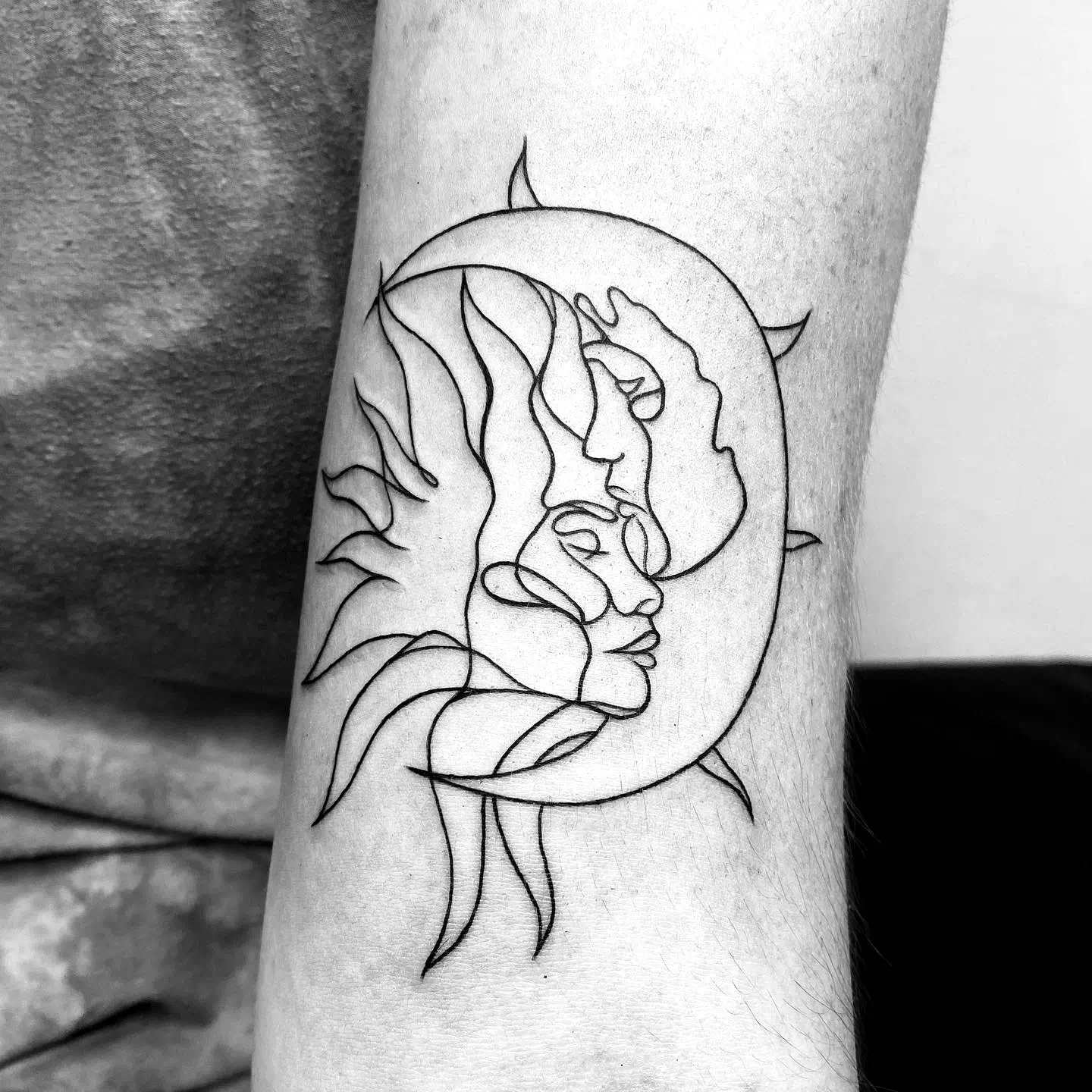 15. UV or Glow-In-The-Dark Tattoos
The club and rave culture began experimenting with ultraviolet (UV) tattoos, which glow in the dark and give spectacular effects when illuminated by ultraviolet (UV) lighting. UV tattoos are not as commonly seen as the ones discussed previously. On the other hand, they are representative of a specific subculture and the tattoo scene. In the 1990s, during the height of rave and club culture, ultraviolet (UV) tattoos gained widespread popularity; in the more recent past, for the same reason, they have once again gained interest.
Many people are under the impression that UV tattoos are created by utilizing either poisonous or carcinogenic pigments. Even though this was the case in the 1990s, UV tattoos manufactured now are created using specialized brilliant dyes rather than harmful chemical elements. This is in contrast to the situation in the 1990s.
Final Thoughts
We are well aware that the number of forms of tattoos does not end with just 15 varieties. There are numerous different categories and approaches to tattooing that one could come across. Still, these are the classic types of tattoos that tattoo communities all over the world respect and recognize.
We have compiled this extensive guide in the hope that it will be of use to you as you search for the tattoo design that best suits you. We go into further detail about each specific tattoo style and provide you with additional resources and ideas for designing tattoos. Check out some of our other posts.
It's more fun to share!