Have you ever thought about having a tattoo in the shape of a bracelet? Are you a supporter of art that is original and distinctive? This style and others like it are appropriate for both men and women. Because of this, many people would advise you to work only with a reliable tattoo artist familiar with the proper way to approach your ankles and joints. Discover a bracelet-inspired tattoo that's perfect for you down below!
The Top 30 Tattoo Design Ideas for a Bracelet
1. Bracelet Arm Tattoo in the Style of a Mandala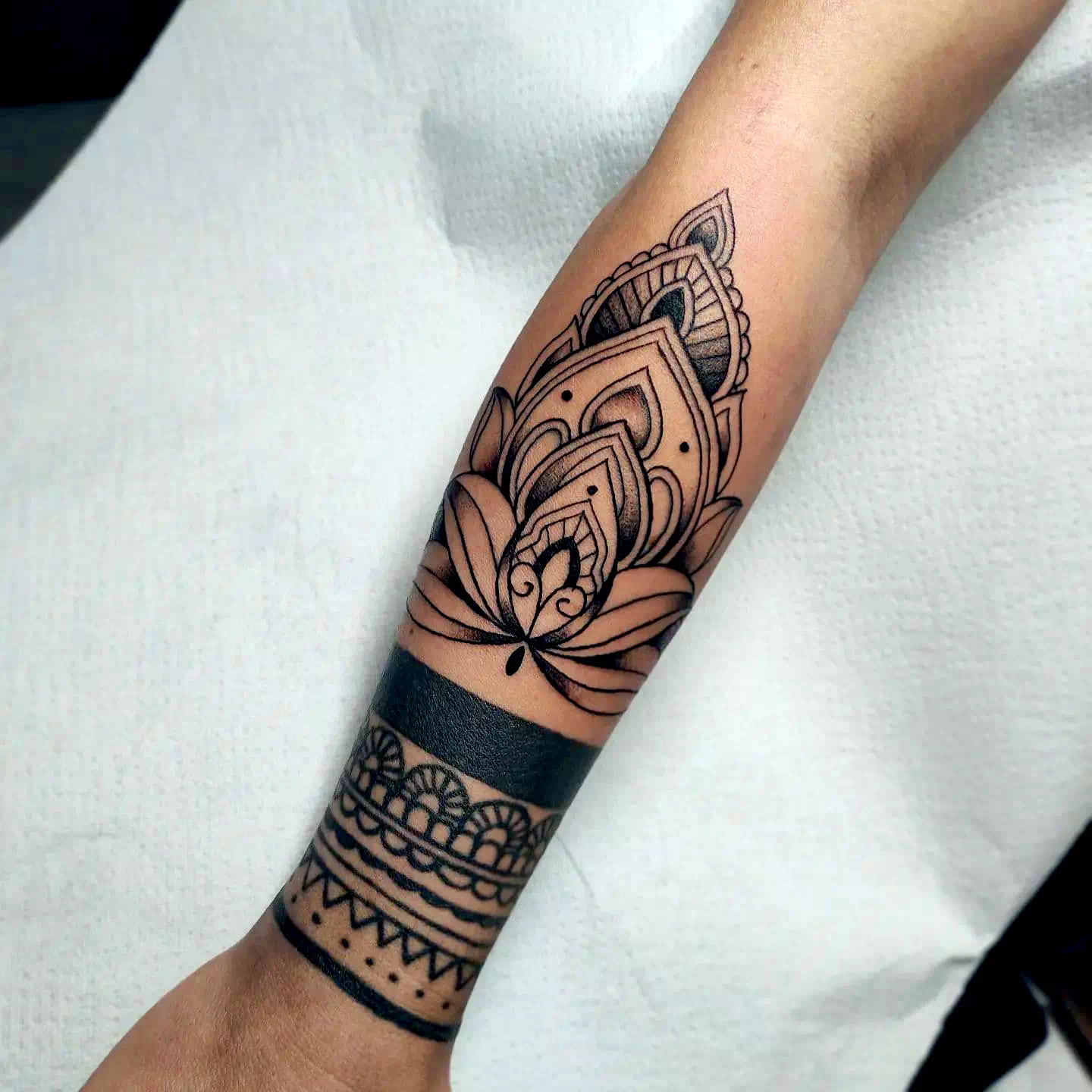 Anyone who likes charming and girly ideas might consider getting a tattoo inspired by the dark and delicate floral art design shown here. Because of this conclusion, you can now incorporate a tribal switch into your design.
This design will let you show off the holy and faultless part of your personality. You'll appreciate how it draws attention to the integrity and honesty of your spirit.
2. A Tattoo of a Flower Bracelet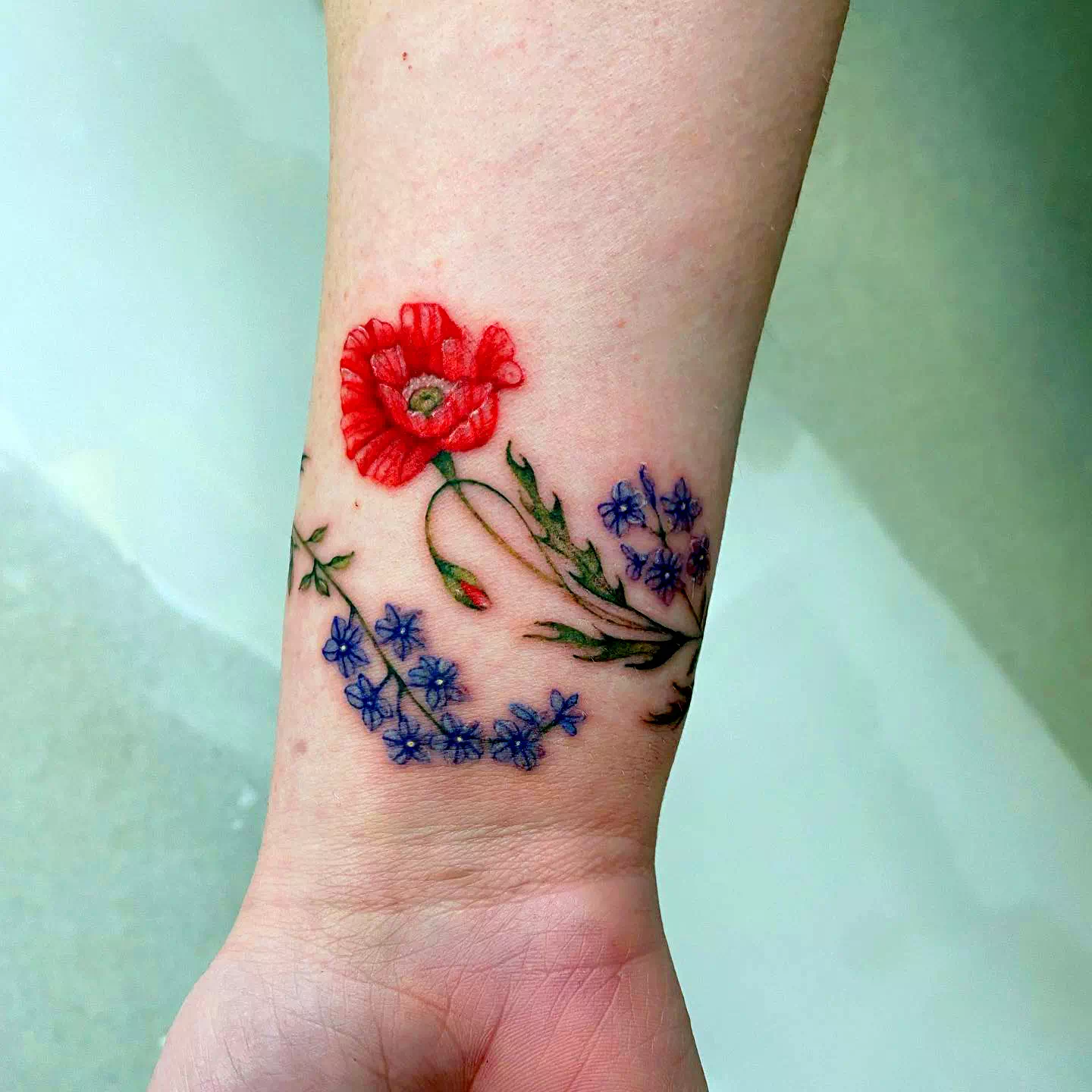 This kind of notion will appeal to you if you enjoy colorful things and appreciate creative concepts. It's the most romantic design for people who love getting tattoos that draw attention to themselves.
Your innocent, feminine aspect, as well as the purity of your spirit, will be represented by red flowers. Who wouldn't like the bracelet to reveal to them that they are flawless and a giver?
3. Small Bracelet Tattoo Ideas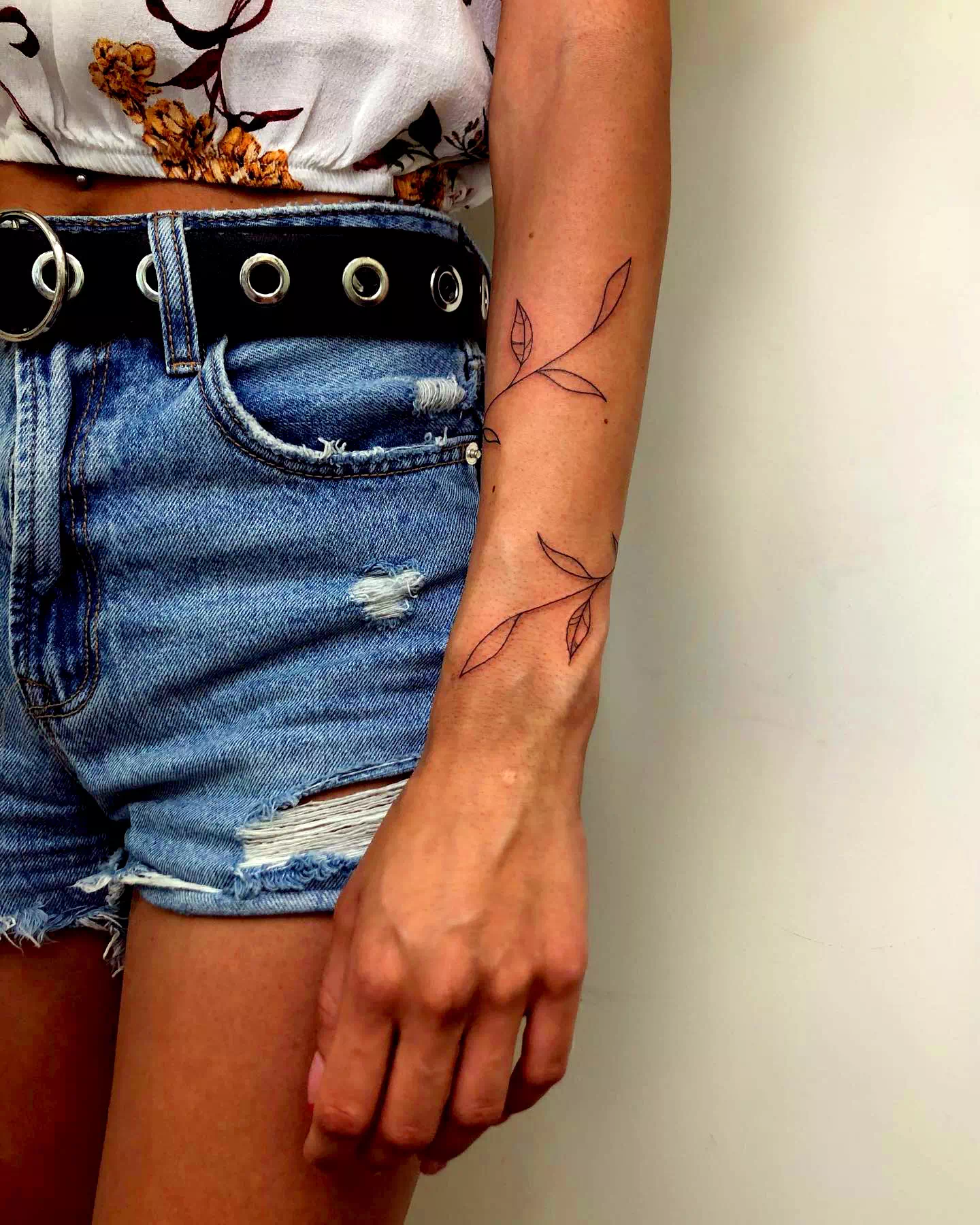 This is a good design for you if you enjoy understated and delicate art and have an intense phobia of needles and the tattooing procedure. It is simple and adorable, making it an excellent choice for anyone looking for simple, quick, and charming tattoos.
This tattoo, which takes its inspiration from infinity, is ideal for everyone who is kind and enthusiastic. This tattoo, which you can give to your loved ones, will appeal to you if your relationships with them are strong and close.
4. Wave Inspired Arm Bracelet Tattoo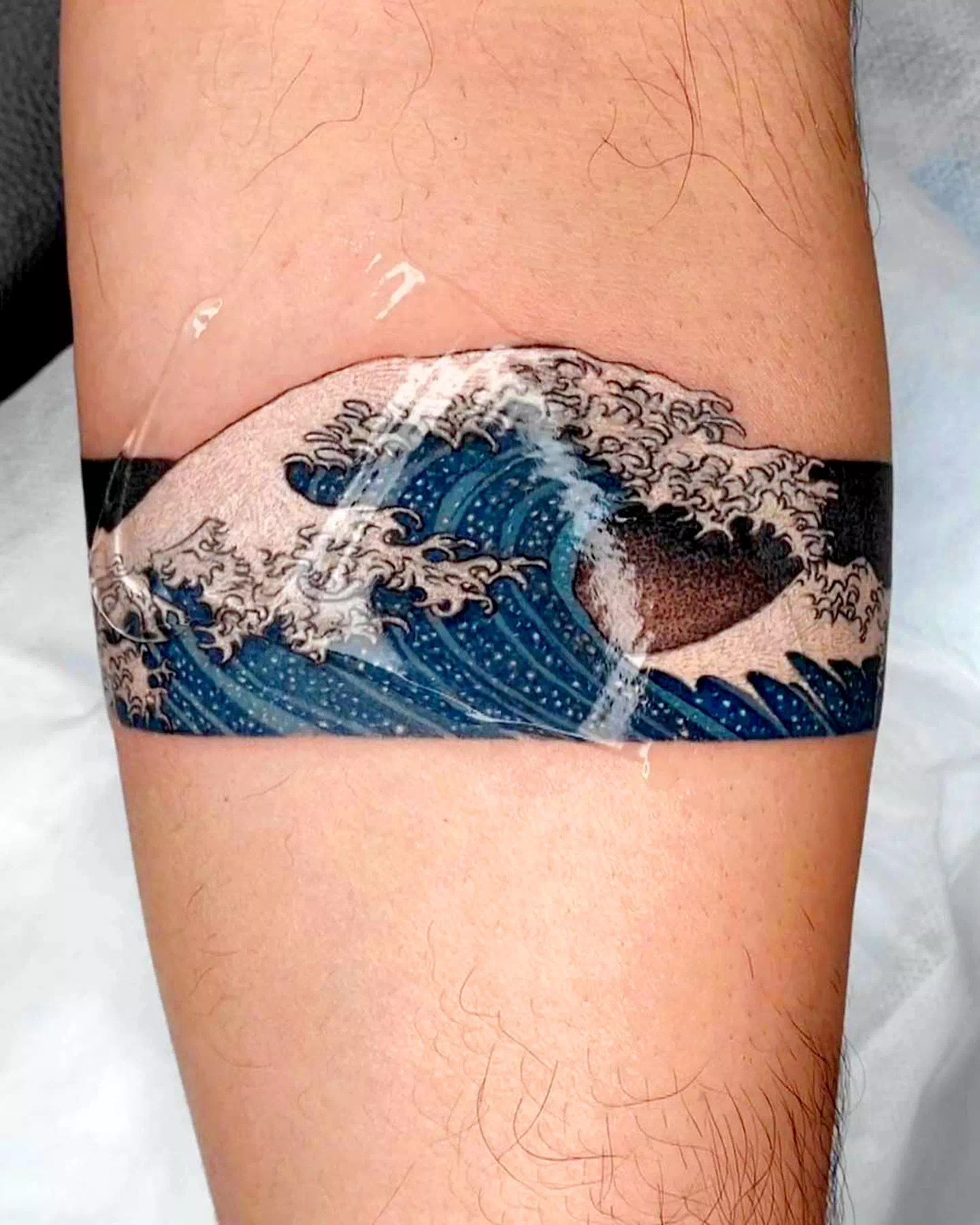 This is a moment you will like if you are a fan of earthy components and the natural world. You won't have to spend much time working for it, but the rewards will be impressive and challenging.
Use this pattern to convey the affection that you have for the land and the water that surrounds you. Demonstrate that you have a deep appreciation for natural beauty and components that are grounded in the earth.
5. Delicate Bracelet Tattoo Color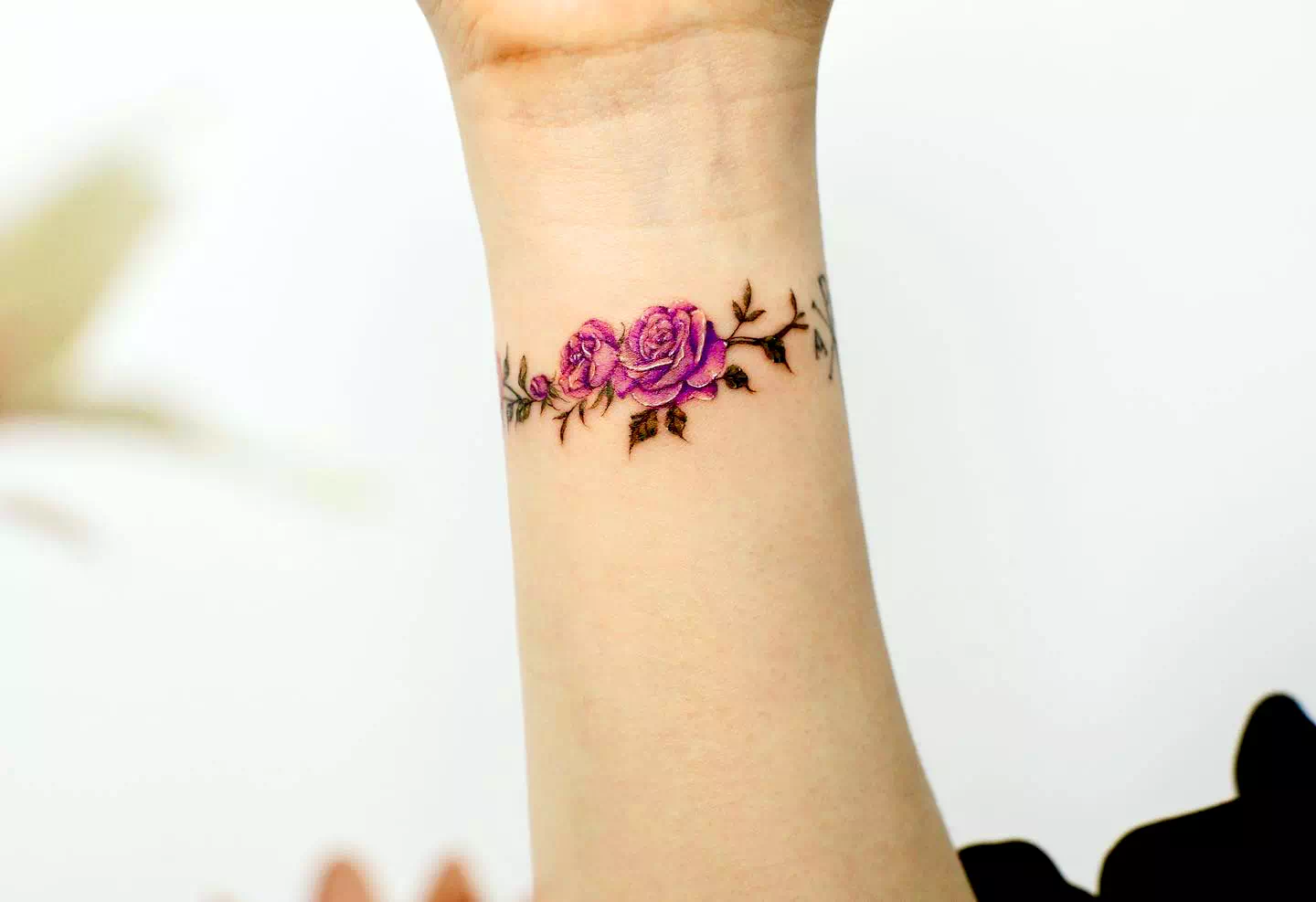 Would you agree that adding a little color to anything has never hurt anyone? If you are interested in delicate art and change, you will probably appreciate this earthy design.
The holiday season is the ideal time to get a tattoo like this bracelet, which is suitable for the season. Demonstrate that this period of the year is your absolute favorite and that you never fail to have a good time with the people closest to you.
6. Love-Inspired Bracelet Tattoo Concepts and Ideas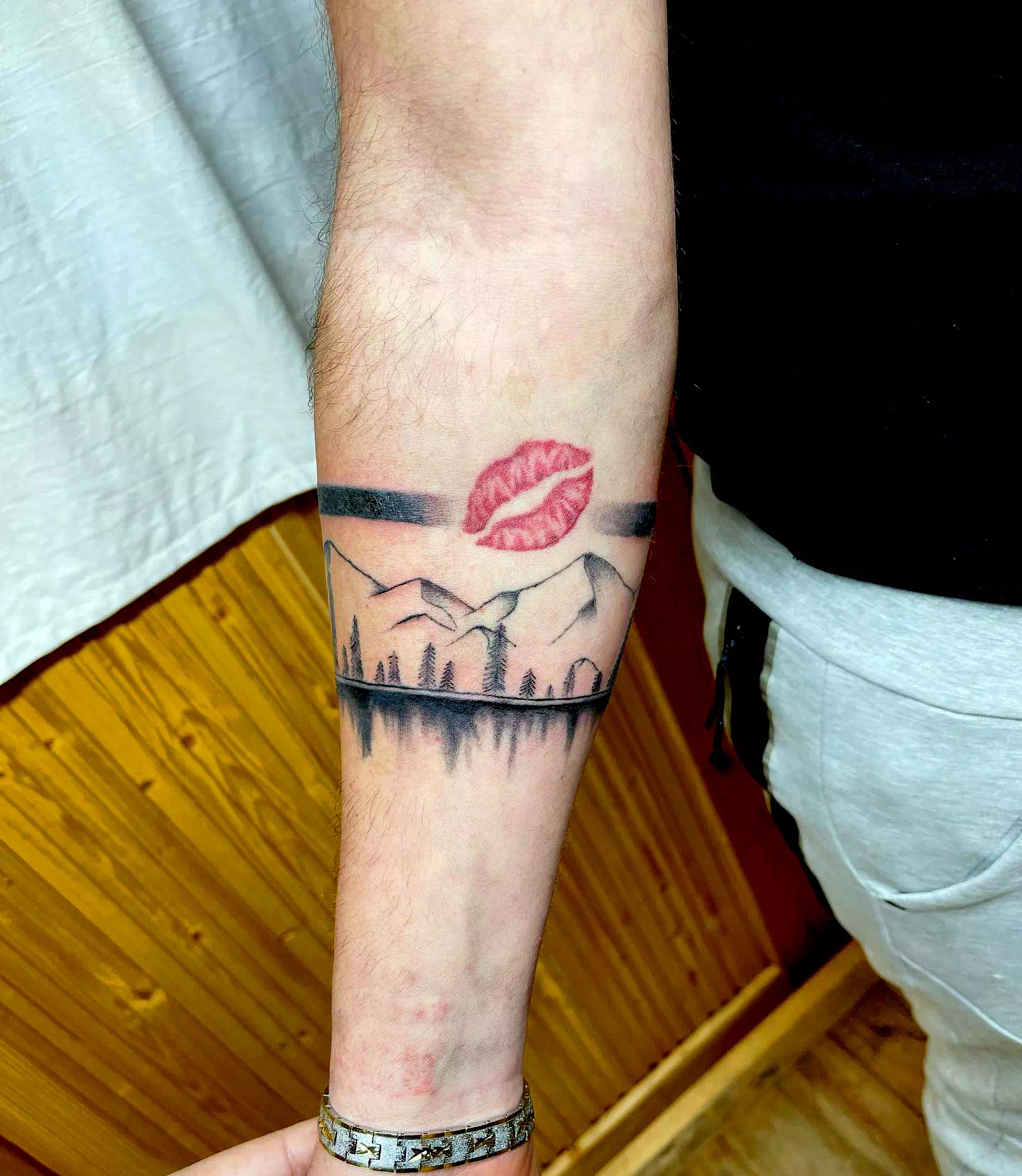 Do you have a specific person in mind to whom you may dedicate this tattoo and show your devotion? If you and your other favorite person are deeply connected and linked to each other, you can both get this design.
Demonstrate the authenticity of your love and portray the closeness and affection shared by the two of you. It's perfect for intimate groups such as couples and close friends.
7. Small Boat Bracelet Tattoo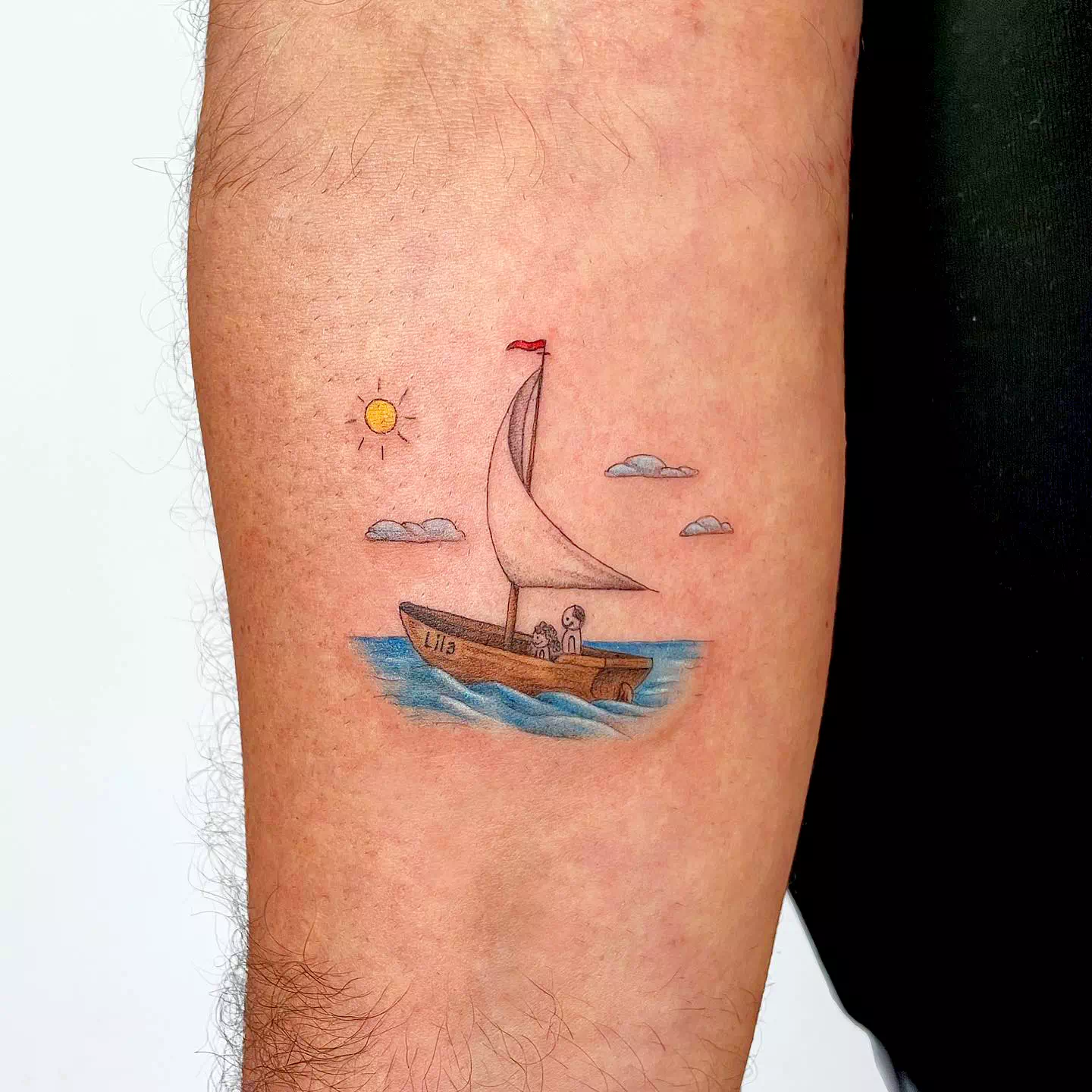 You should consider getting this boat-inspired tattoo if you prefer subtle and understated body art. It is an ideal choice for voyagers as well as genuine perfectionists. This pattern will likely appeal to you if you have a thing for the ocean.
The completed task must have a circular and exact shape. This little boat is excellent for you if you strive for excellence and are confident in your ability to direct your life in the direction you want it to go.
8. Bracelet Tribal Tattoo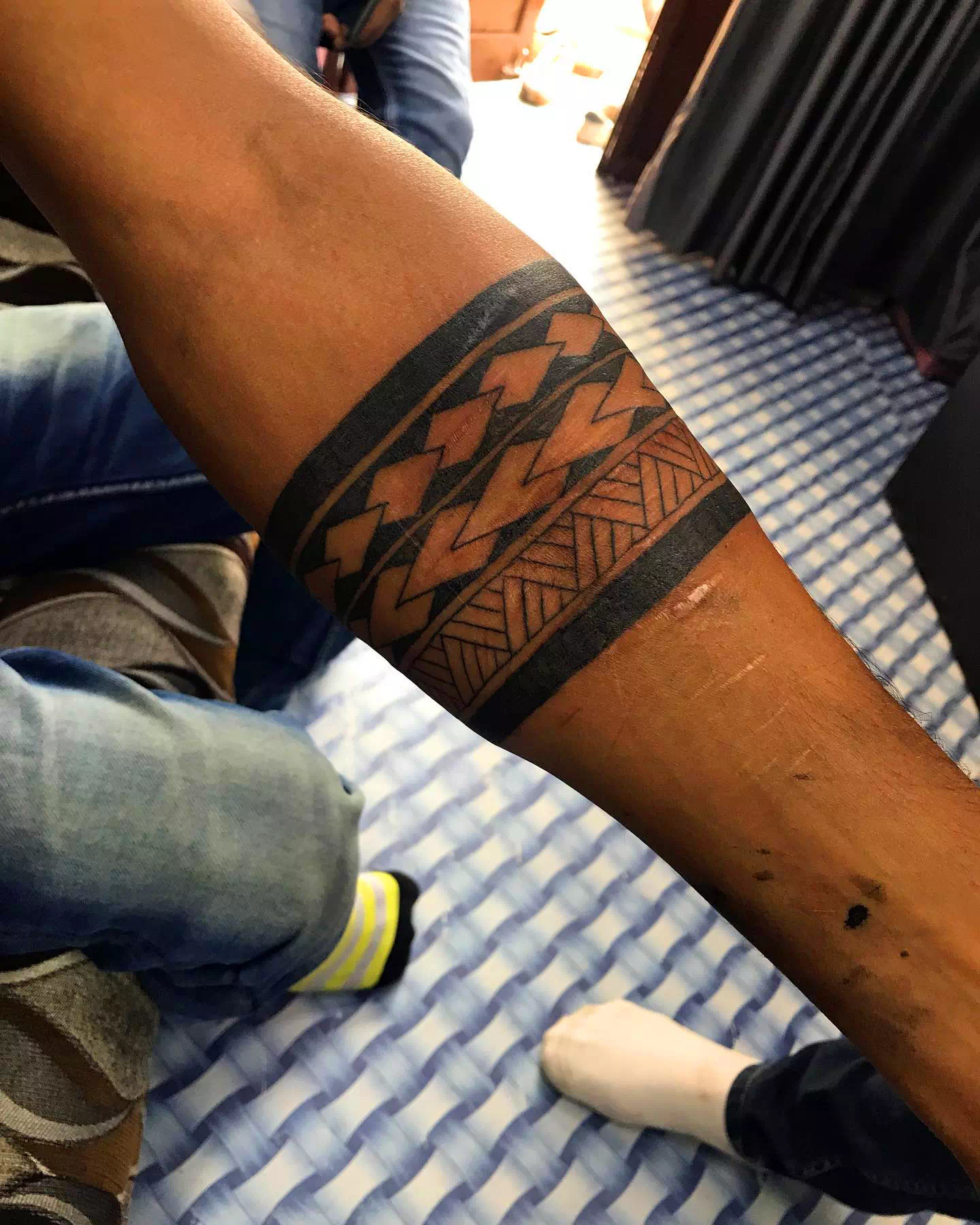 This traditional tribal tattoo is another option for you. It is the ideal option for men who exude an air of strength and masculinity in their appearance. It is also a must if you want to show how fierce you are.
Displaying this bracelet and allowing it to represent your dominating nature is a great idea. This layout will appeal to you if you have a spiritual side to your personality.
9. Angel Inspired Bracelet Tattoo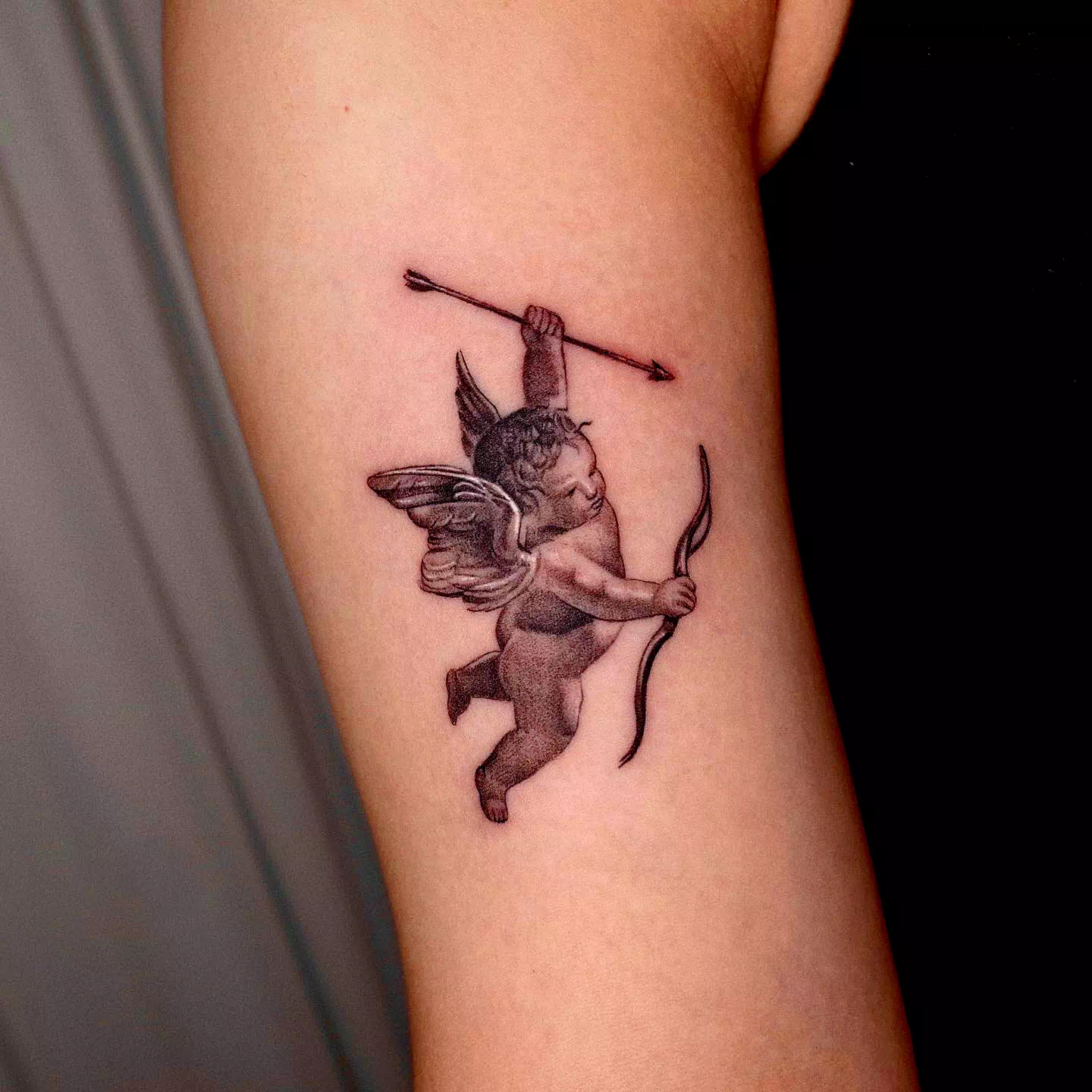 This sweet and straightforward bracelet tattoo is ideal for someone who enjoys spiritual imagery and has faith in a force greater than themselves. If you are really religious, you will probably want this print.
If you feel a guardian angel is looking out for you at any given time, you should flaunt these adorable little angels.
10. Black Tribal Bracelet Tattoo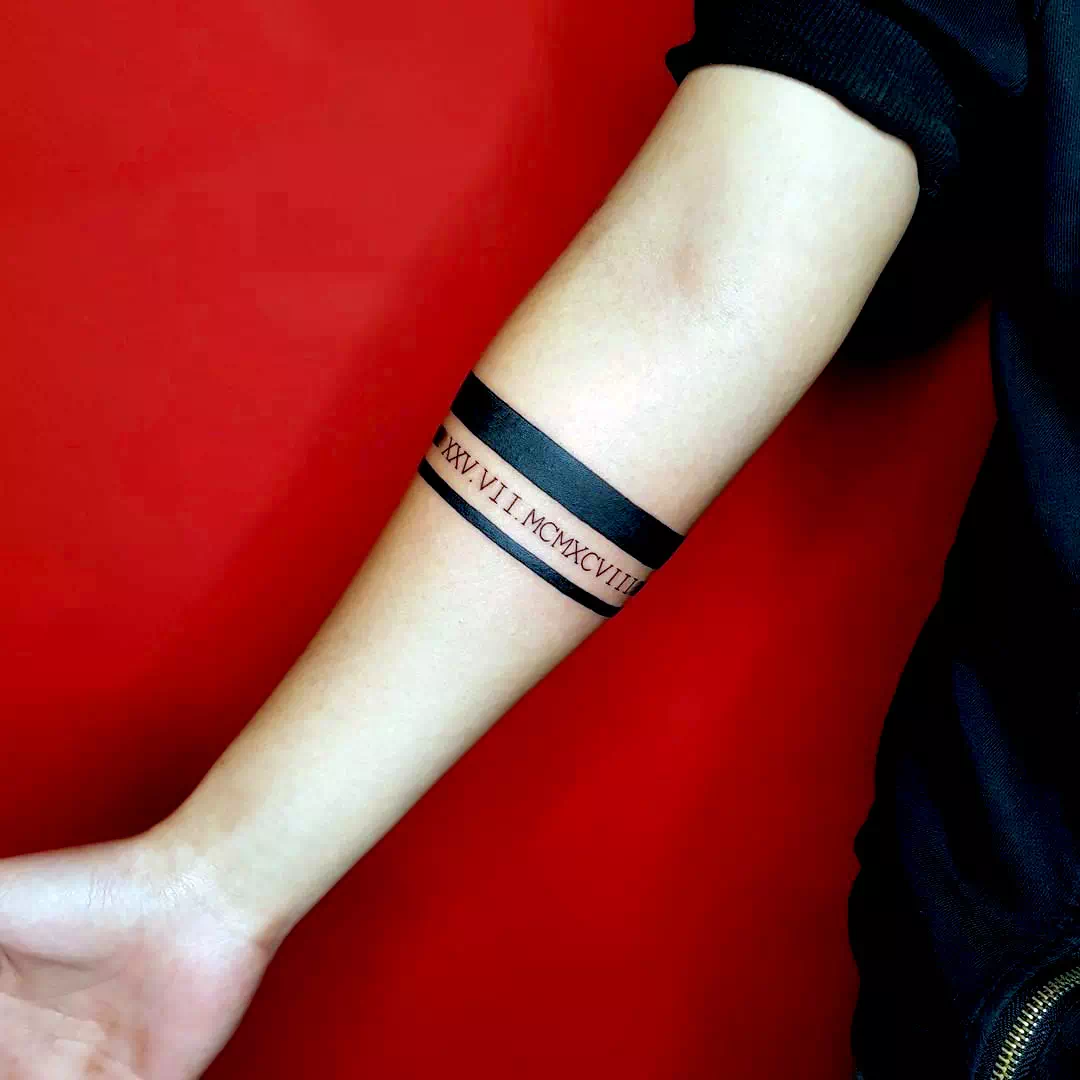 If you are interested in tribal patterns, this is another fantastic tattoo you will enjoy. It has a powerful and masculine quality while still having an artistic quality.
Demonstrate that you continually pursue justice and permanently establish your power over the situation. If you like concepts that aren't afraid to stand out from the crowd, you'll enjoy this print.
11. Bracelet Tattoo Ideas Nature Inspired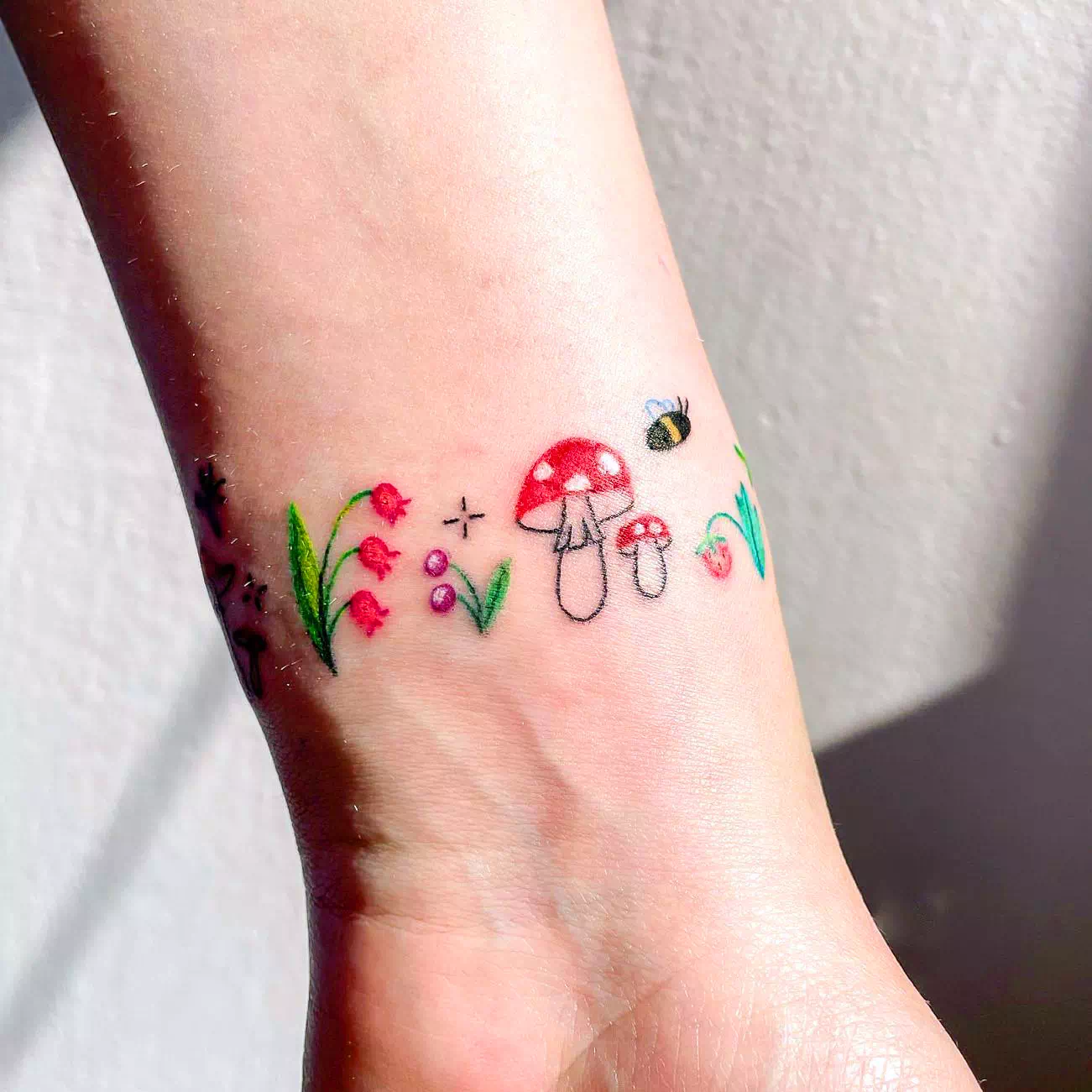 This little bracelet tattoo is perfect for both men and women who are enamored with the natural world and think that all of its splendor is out of this world. It is also ideal for people who work to maintain calm.
Using this design, you may demonstrate that you can appreciate the many wonders the world has to offer. You will give off the impression of being a calm and collected person who strives for excellence.
12. Flower Bracelet Tattoo Idea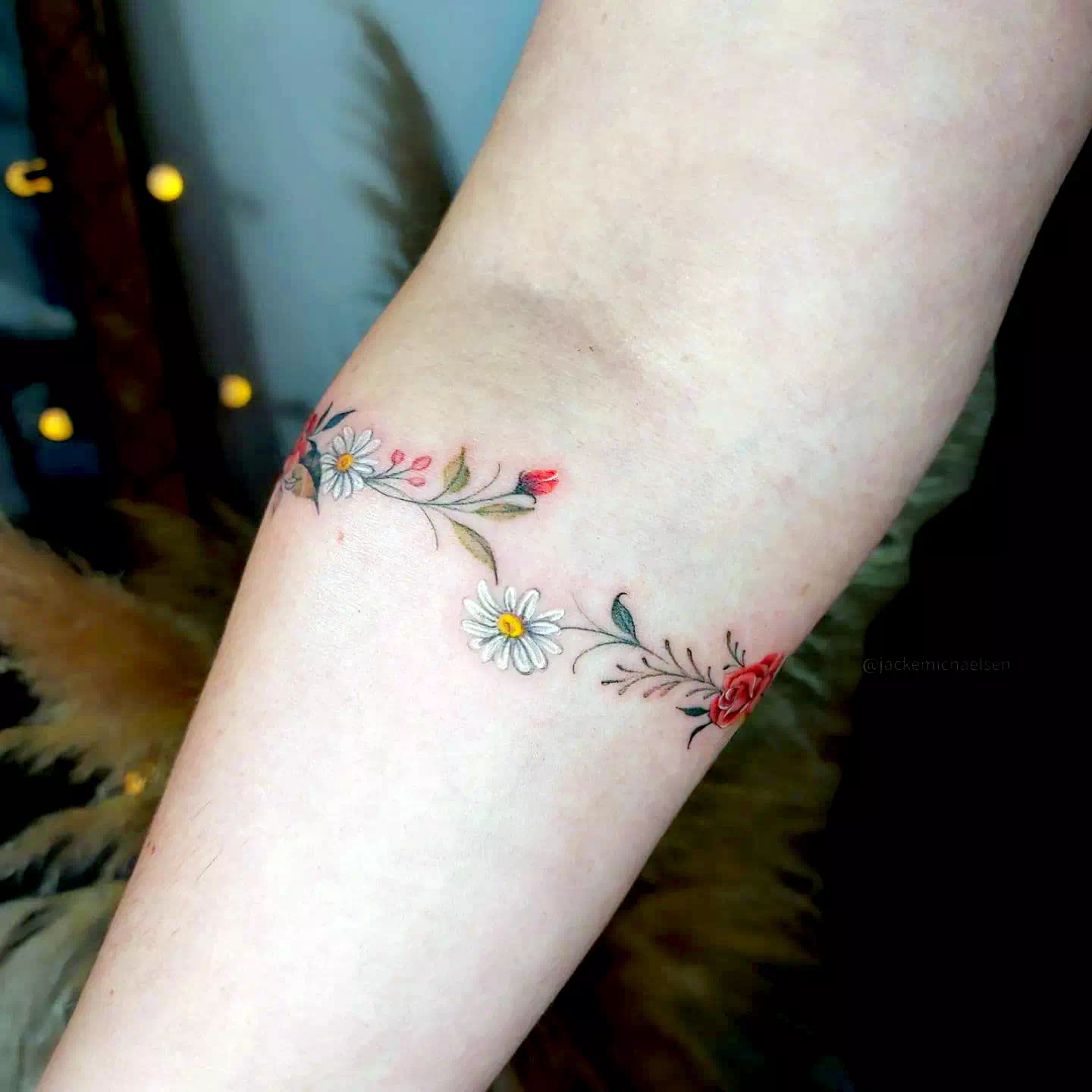 Make an effort to pull off this look if you are a nature enthusiast who appreciates flowers. It is childlike and endearing despite its straightforward nature.
This design won't cause a significant amount of harm. Not only will it show the world that you don't want to argue, but it will also show how calm you are.
13. Small Line Delicate Bracelet Tattoo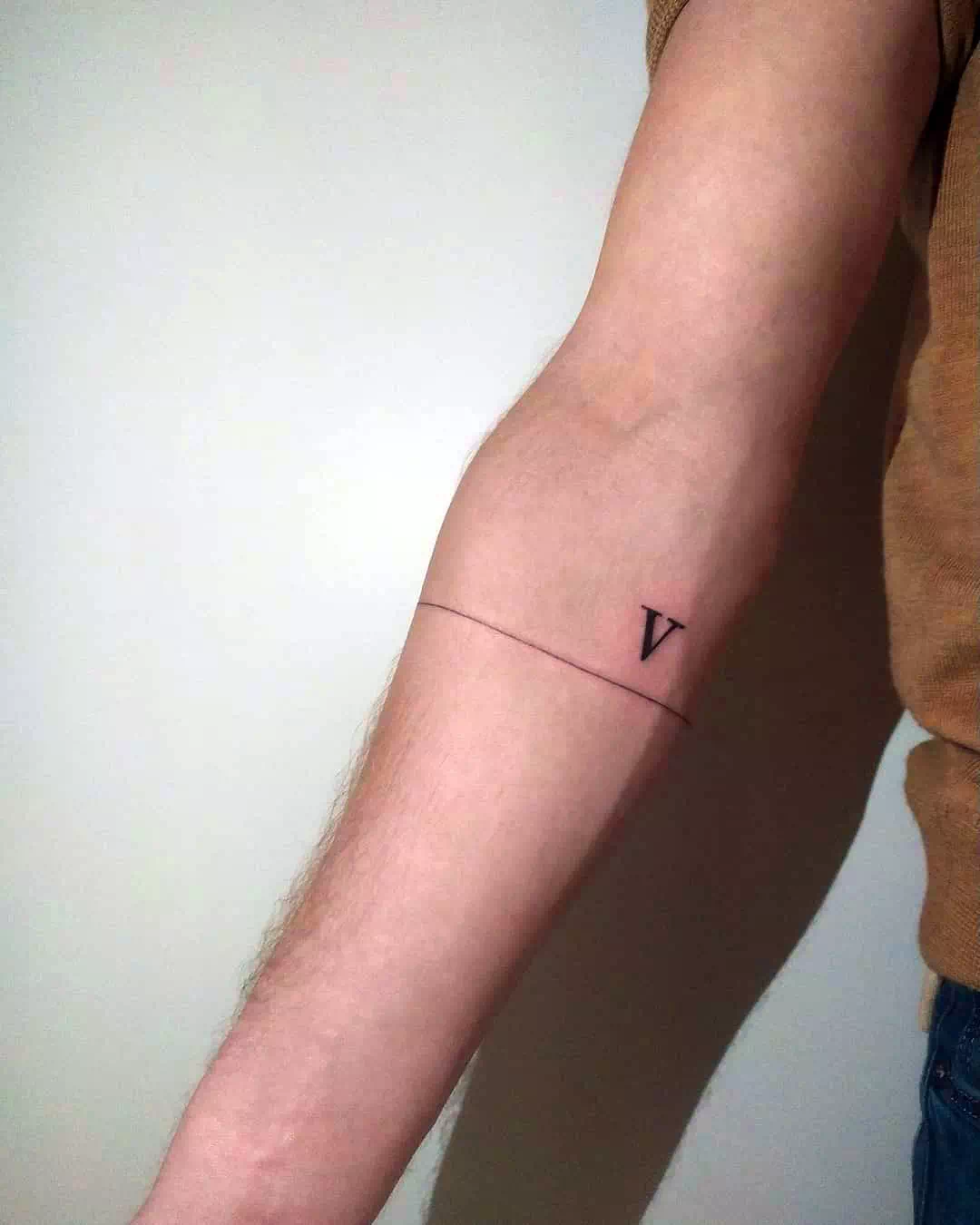 What do you think of this short yet adorable tattoo? It is accurate and has the correct form, making it the best option for anybody who strives for perfection.
Demonstrate that you have a liking for minimalism and that you are someone who has a tranquil soul. You should let the world know that you are a perfectionist and creative.
14. Butterfly Leg Ankle Bracelet Tattoo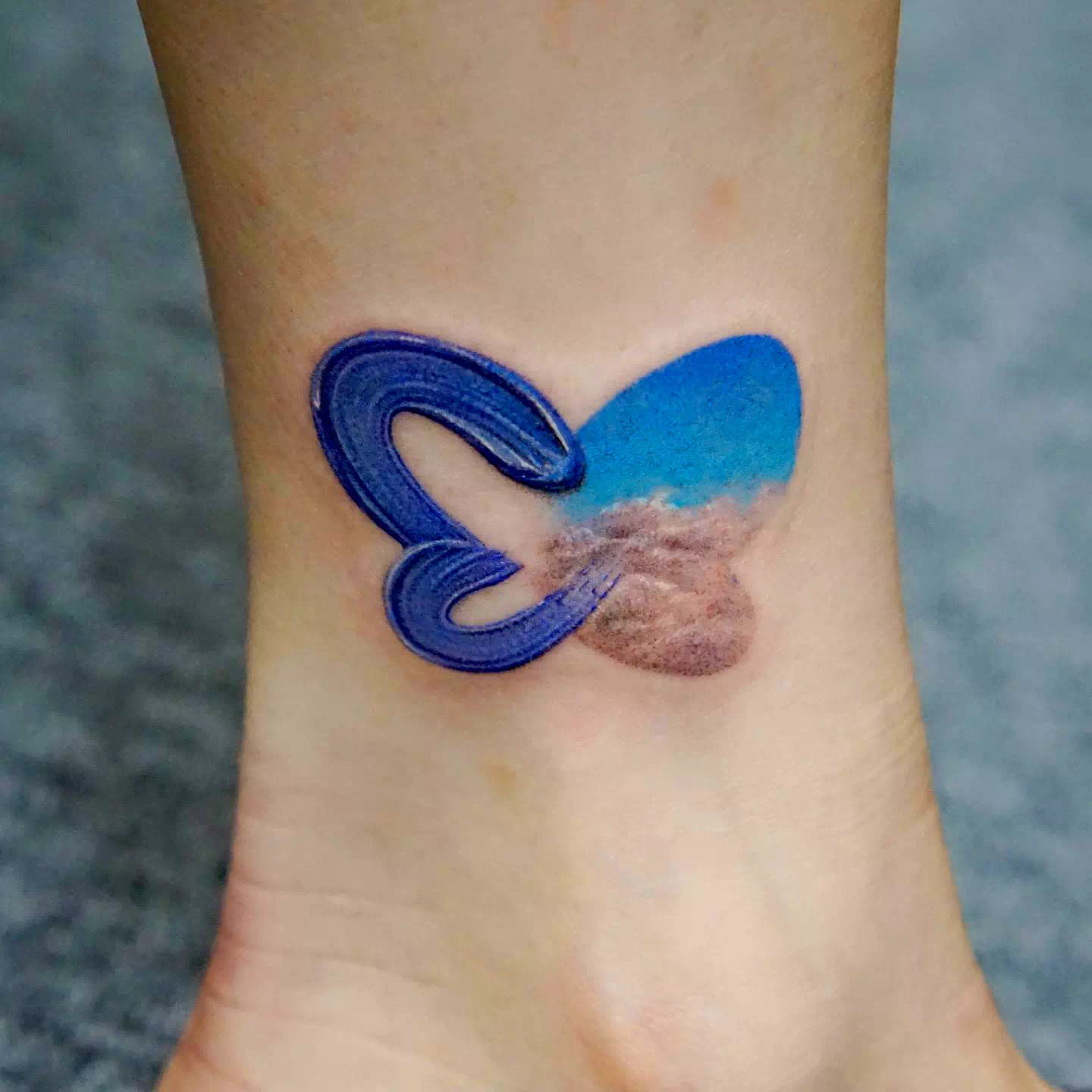 What about a bracelet for your ankle? You might want to give this print a shot if you have a thing for butterflies. It has qualities of both a feminine and a masculine nature.
Demonstrate that you are aware of when and how to expand your horizons. You will give the impression of someone who understands how to appreciate each step of their trip.
15. Bracelet Arm Tattoo Tree Idea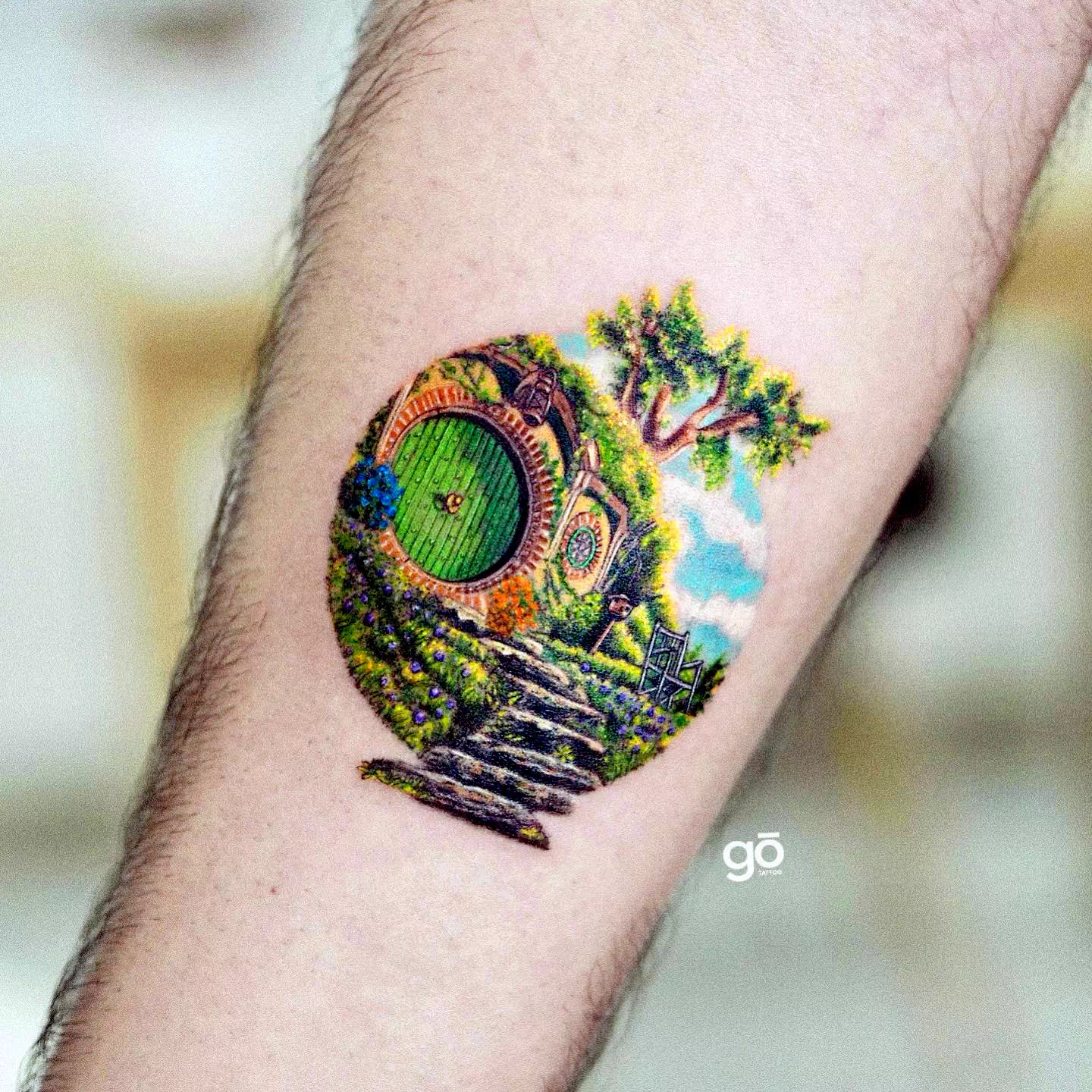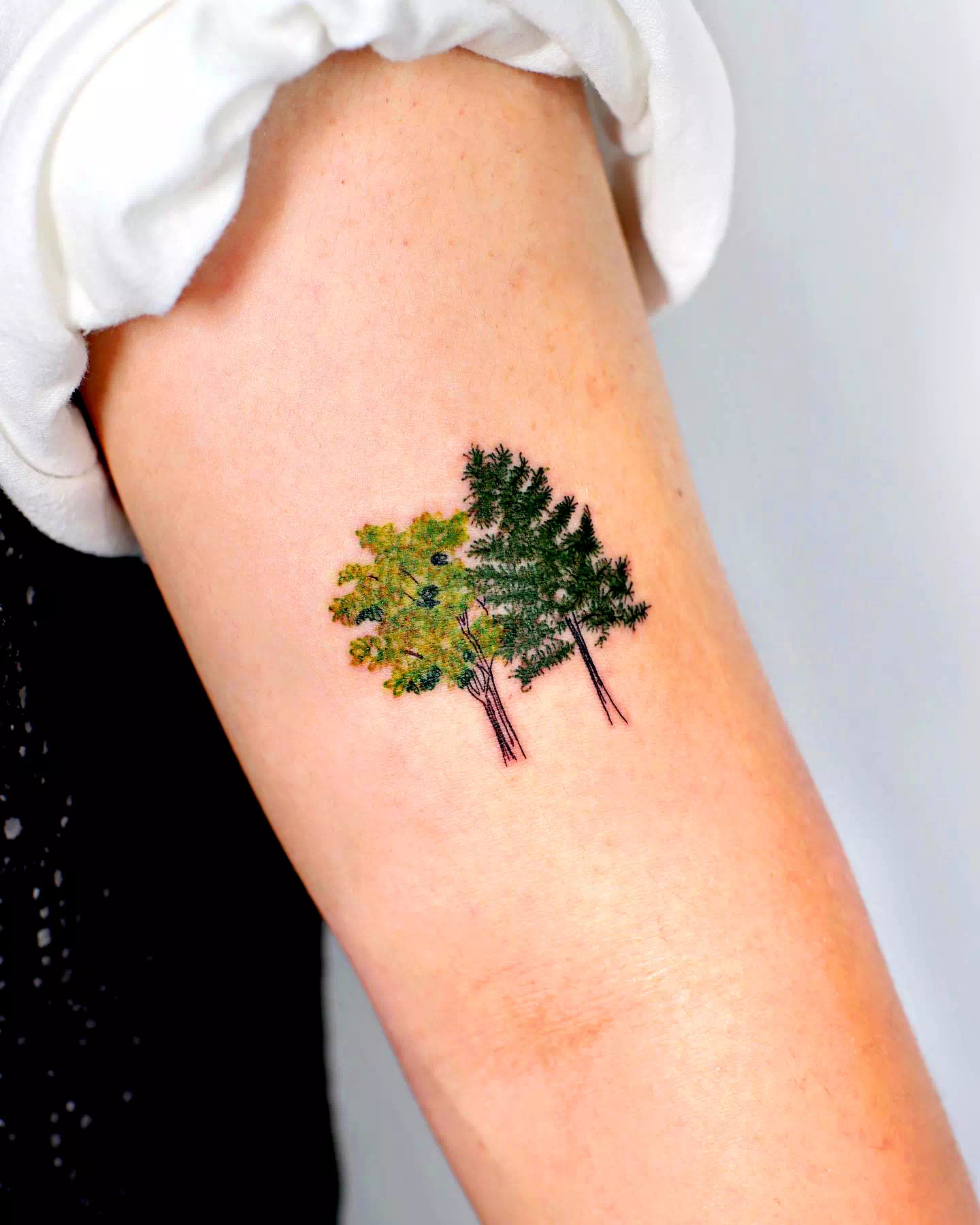 Do you have faith in the majesty of Mother Nature and her abilities? The natural world and the environment we live in may be inspiringly lovely, sober, and satisfying.
You will give off the impression that you are prepared for your own personal growth and development on the inside. You will like this layout if you are naturally upbeat and in sync with the world around you.
16. Bracelet Pig Inspired Tattoo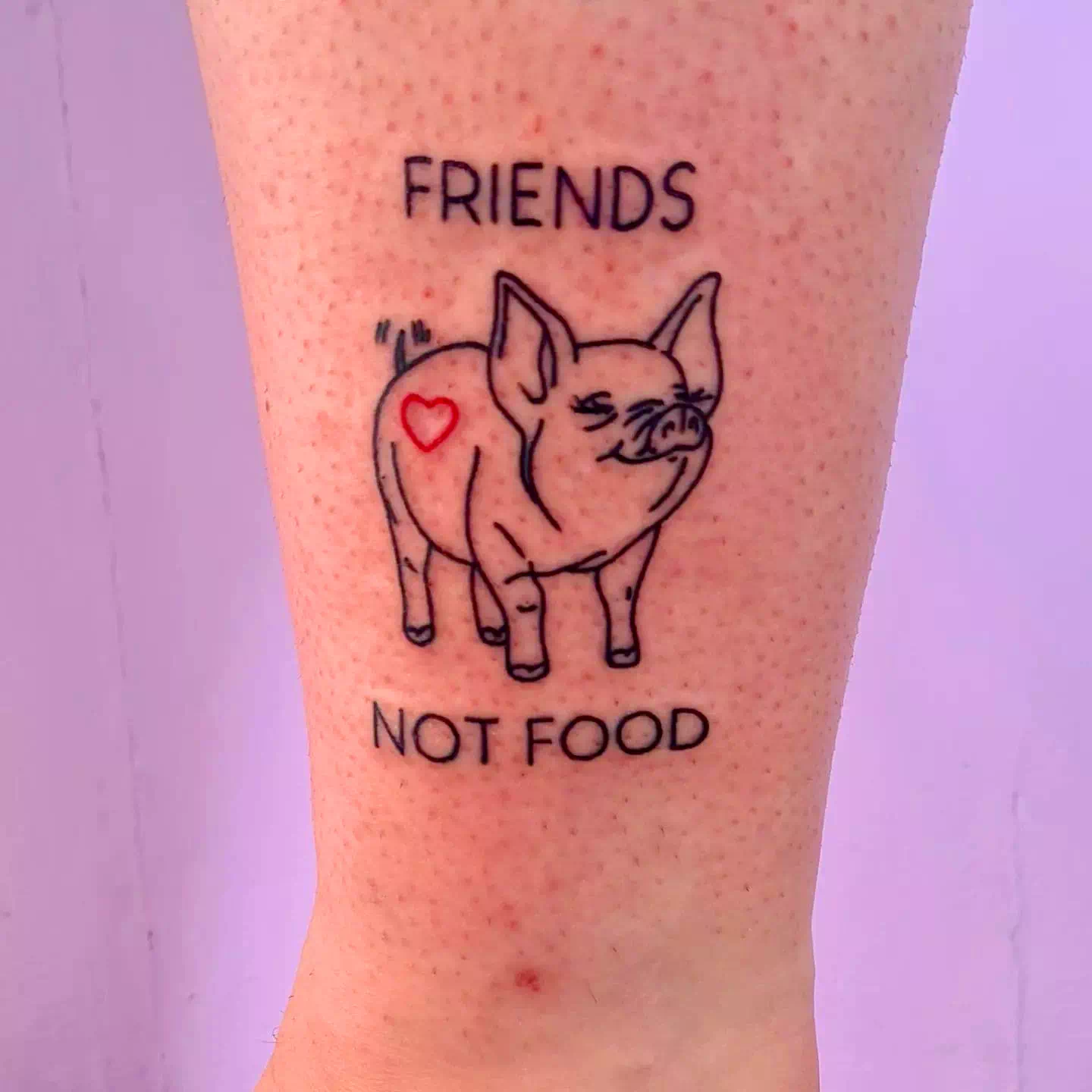 Are there any animal lovers among you? What about those who particularly enjoy eating pigs? If you admire the fierceness of the creatures shown in this bracelet tattoo, you will like it.
Add a splash of color to make this design your own, and rock it while you work to show off your dazzling, vibrant personality and honest nature.
17. Snake Inspired Bracelet Tattoo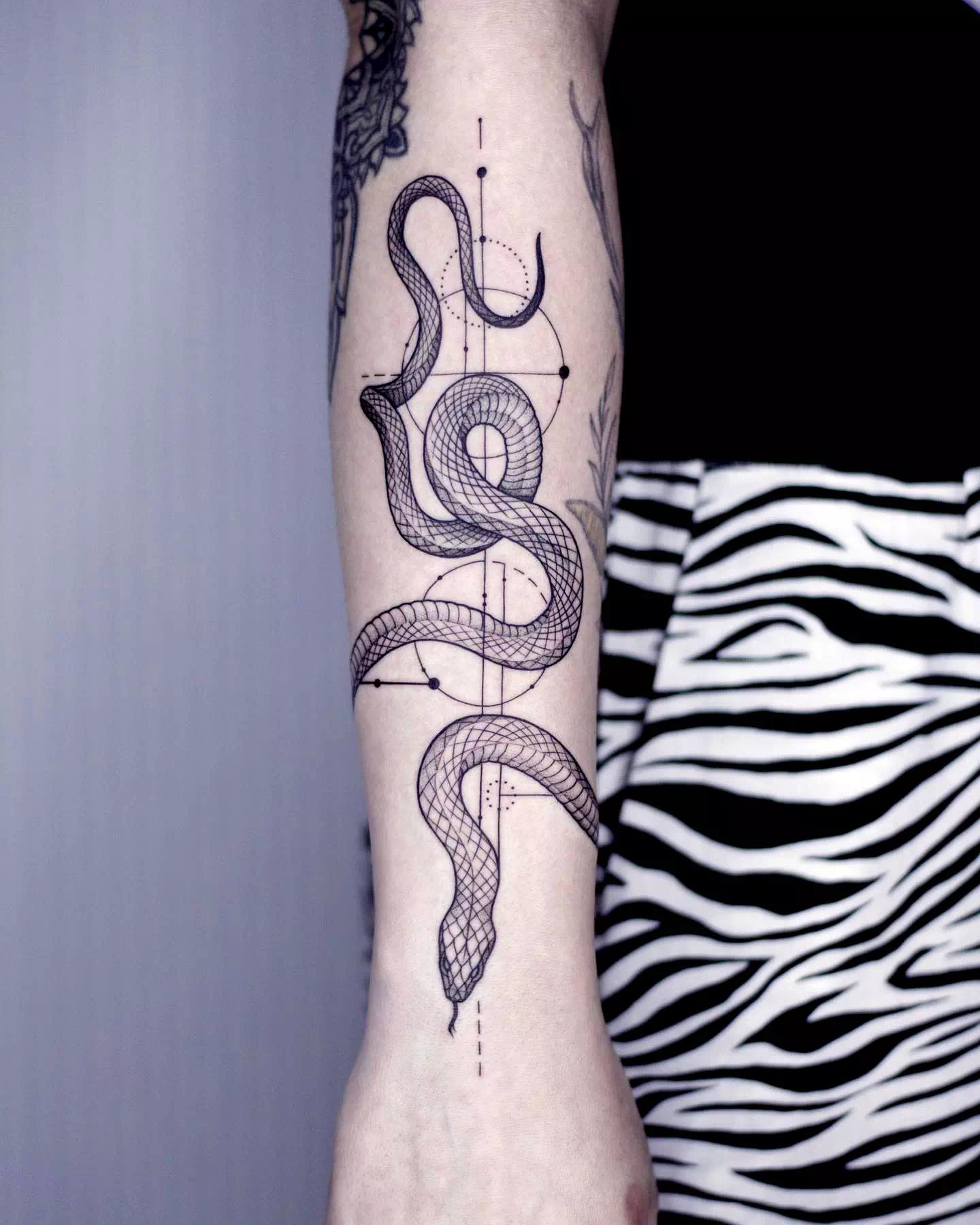 This snake pattern ankle bracelet is ideal for women who are confident in their ability to rock the snake print trend. If you're a fan of beautiful concepts, this powerful poster will be right up your alley.
Snakes are a sign of knowledge and trustworthiness. This design will work for you if you are quick on your feet and good at showing who you are through different parts.
18. Skull Bracelet Tattoo Idea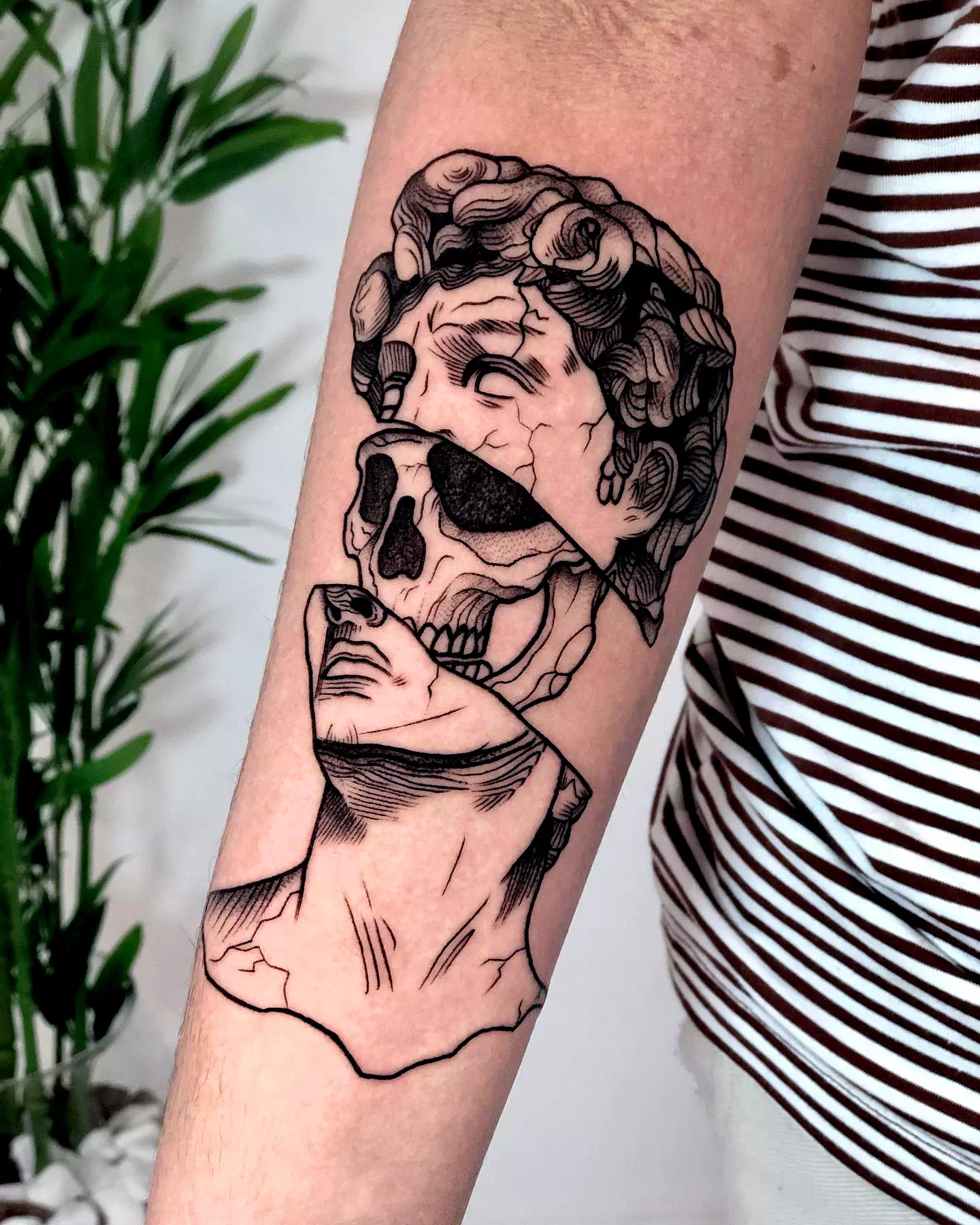 This bracelet tattoo is ideal for males or anyone who understands how to appear cool and harsh with their chosen tattoo. You will absolutely adore it when it has black and white components.
This terrifying skull of a monster may stand for both you and your spirit. If you are inherently courageous and have no fear of anybody, you may be completely open and honest with this tattoo.
19. Delicate Bracelet Tattoo Recreation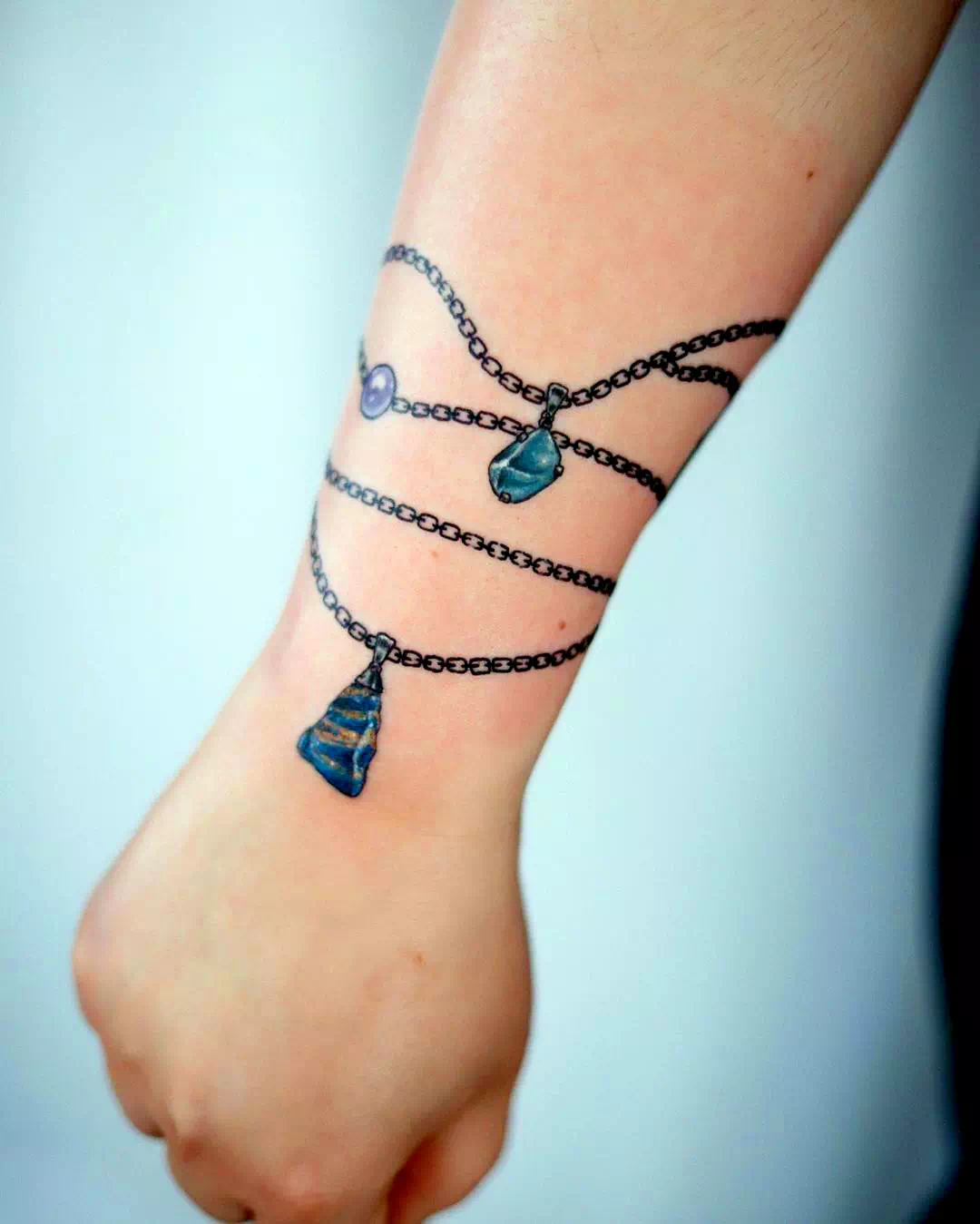 If you prefer simple and unobtrusive concepts, you should just know that you will enjoy this one. It is faultless; you only need to watch out to ensure it is done correctly.
It may represent the low-key and unfussy part of your personality. This tattoo will likely appeal to you if you like the idea of living a less complicated life.
20. Flower Bracelet Tattoo Idea Black Ink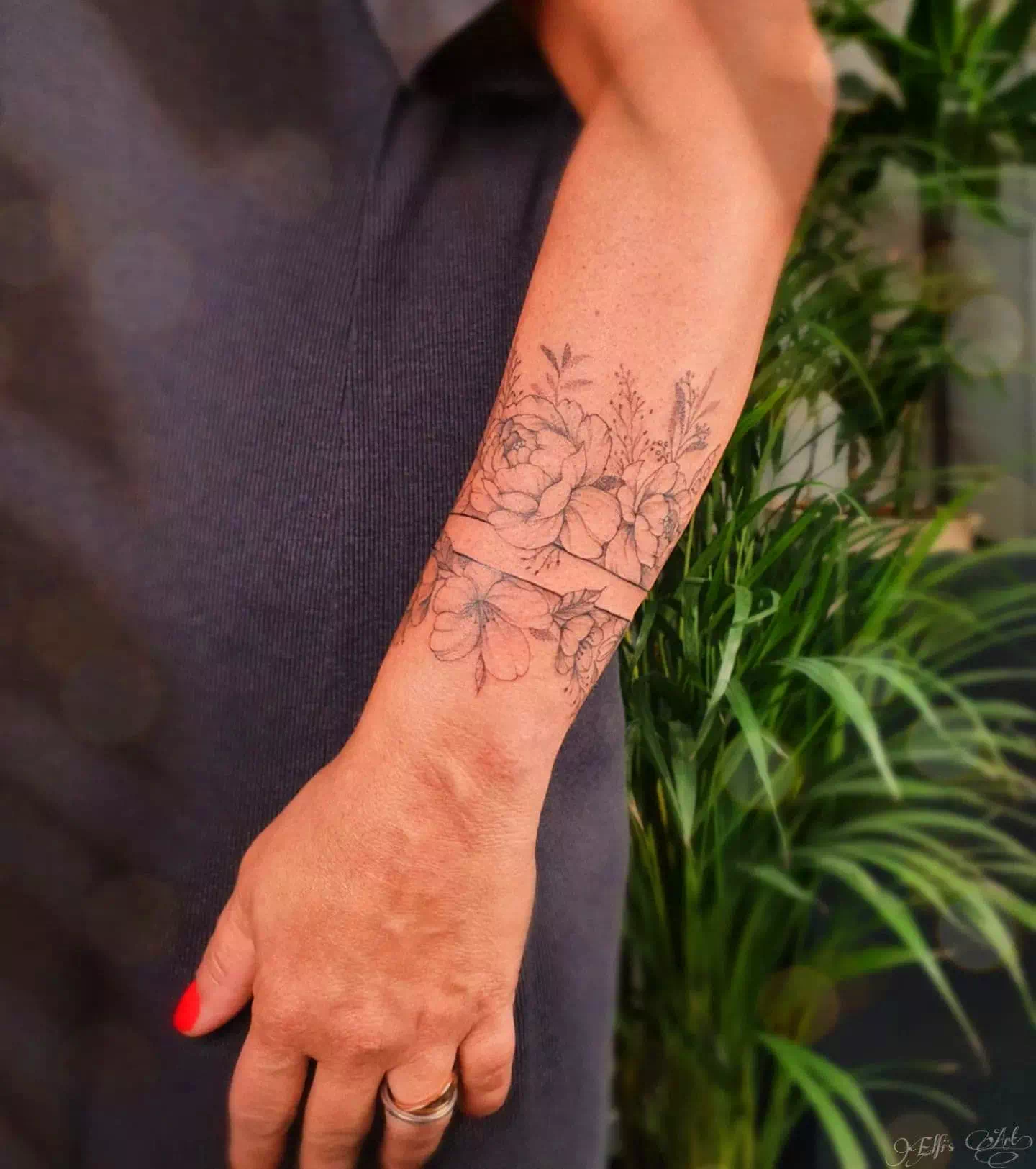 This tattoo is perfect for either guys or girls who are fans of black and white patterns. You know that you are the target audience for this design if you are an unassuming person who appreciates high-quality artwork.
Flowers are a representation of both your impurity and your soul's purity. Show through your actions and your personality that you can always be trusted and honest.
21. Tight Round Line Bracelet Tattoo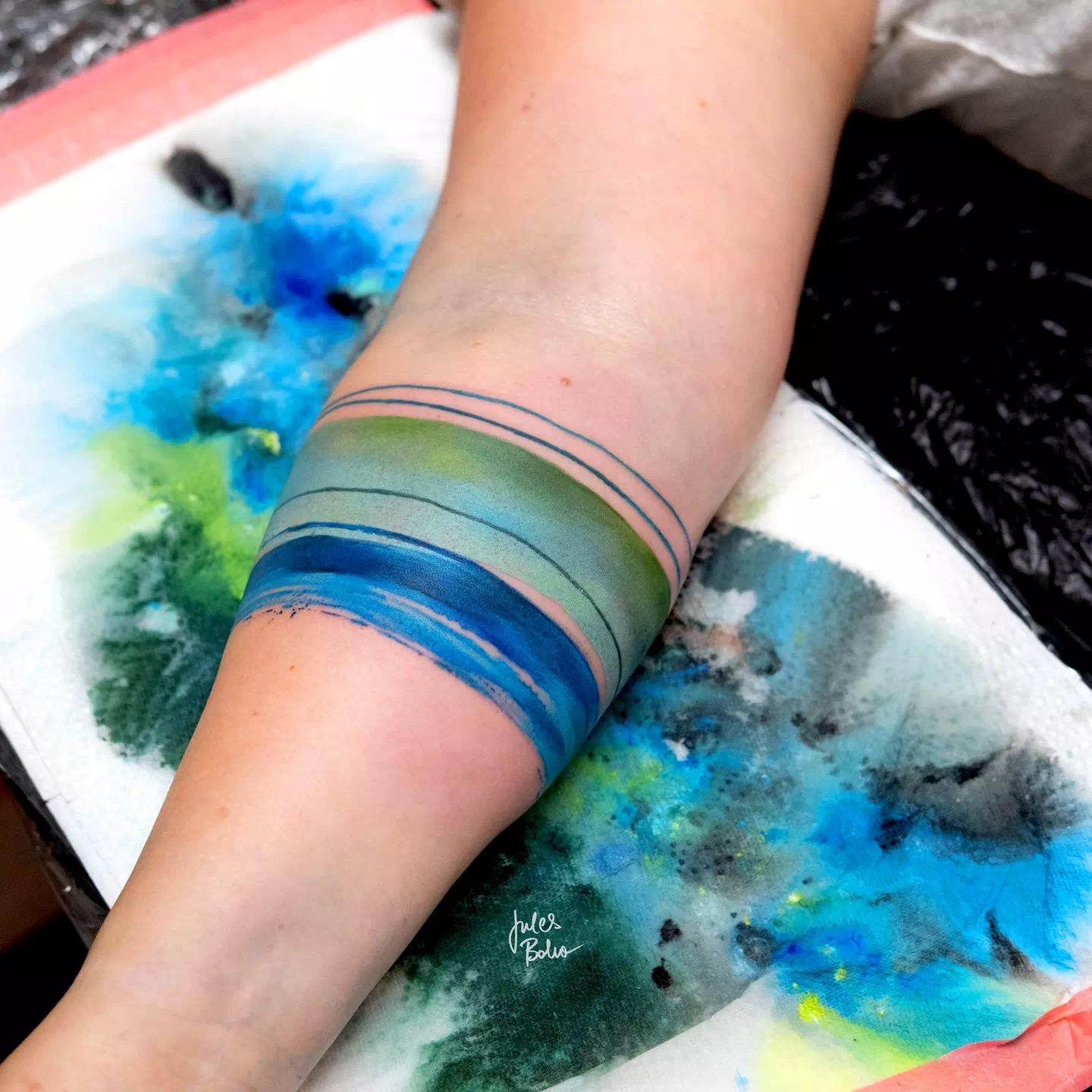 What do you think of this short circular bracket tattoo? If you prefer things to be simple and have round forms, you will probably appreciate this one. In addition, it is ideal for people who are nervous about the tattooing procedure.
This simple circle will demonstrate that you always strive for pure purity and fairness. You'll come across as someone who is not afraid to stand up for what they believe in.
22. Delicate Flower Leaf Bracelet Tattoo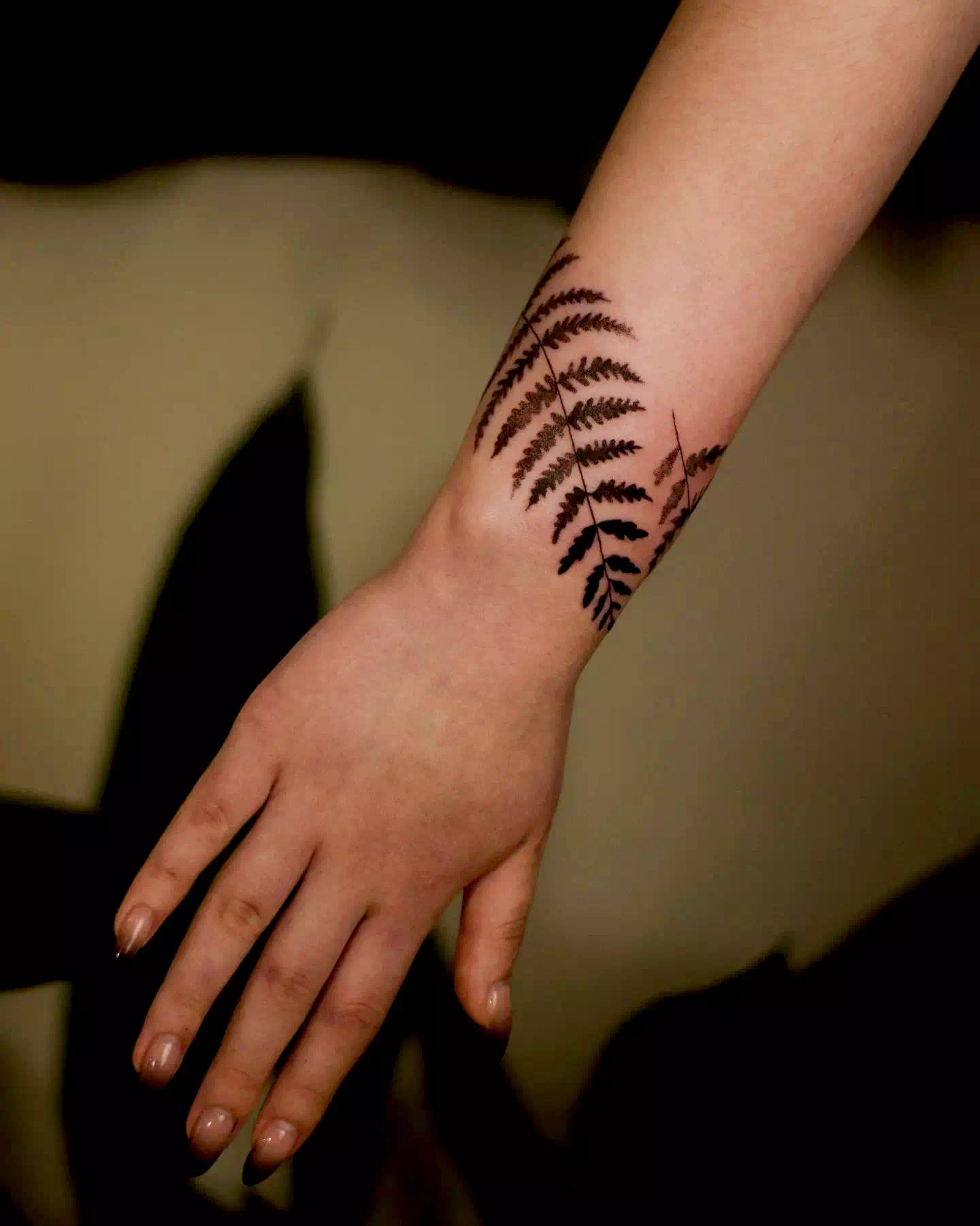 This lovely manicure was inspired by the look of leaves. It is done so expertly and looks stunning for women who enjoy looking feminine and delicate with the pattern they have selected.
This leaf pattern will represent your desire to portray yourself in the most favorable light in the world. If you appreciate accuracy and art, you will probably like this design.
23. Small Purple Bracelet Flower Tattoo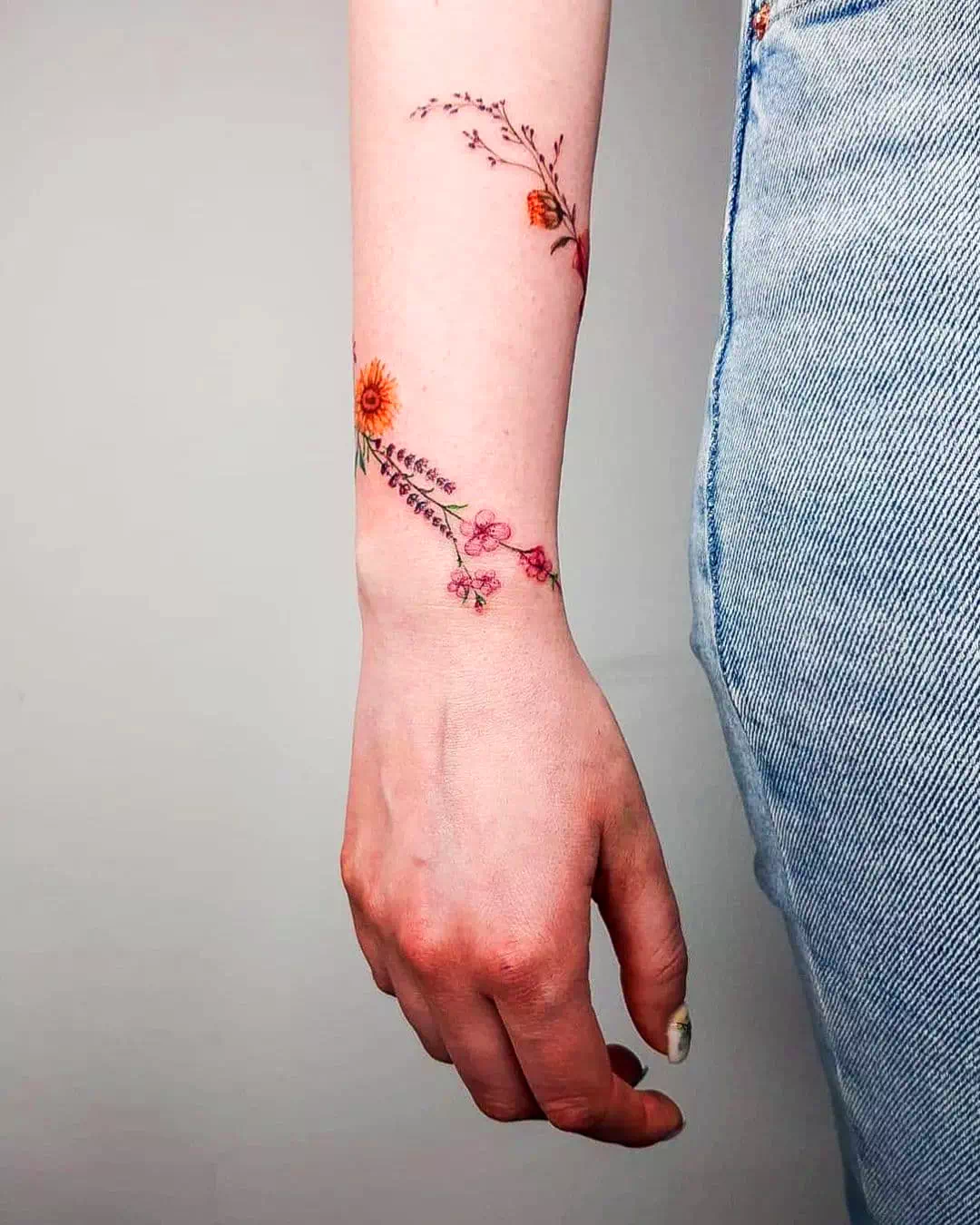 What do you think of this little and beautiful arm bracelet tattoo? If you like straightforward flowers and concepts, you will probably like this design. It is ideal for women who prefer artful designs and minimalists who favor simple aesthetics.
Your willingness to develop and experiment with new ideas will be fully displayed when you wear this flowery bracelet. This splash of color will appeal to you if you're the delicate kind, like a tiny flower.
24. Heart Inspired Bracelet Tattoo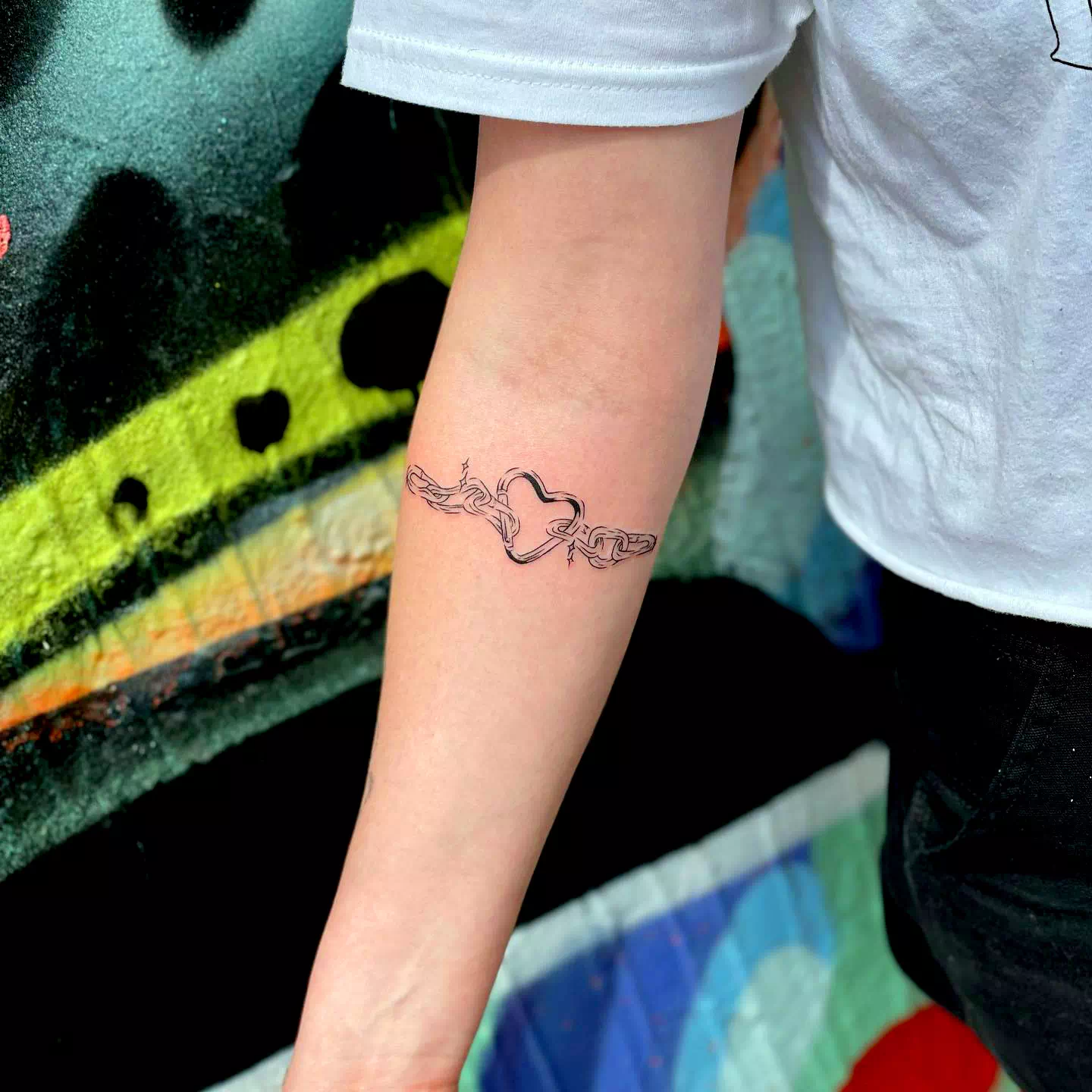 Do you like small heart-inspired tattoos? You should know that you will want this tattoo if you are someone who appreciates art that is subtle. It is ideal for folks who are currently in a romantic relationship.
The other person will be able to see your affection for them reflected in this tattoo. Put your initials in the shape of a heart to indicate to the other person how much you value their company and the energy they bring to the situation.
25. Dragon Inspired Bracelet Tattoo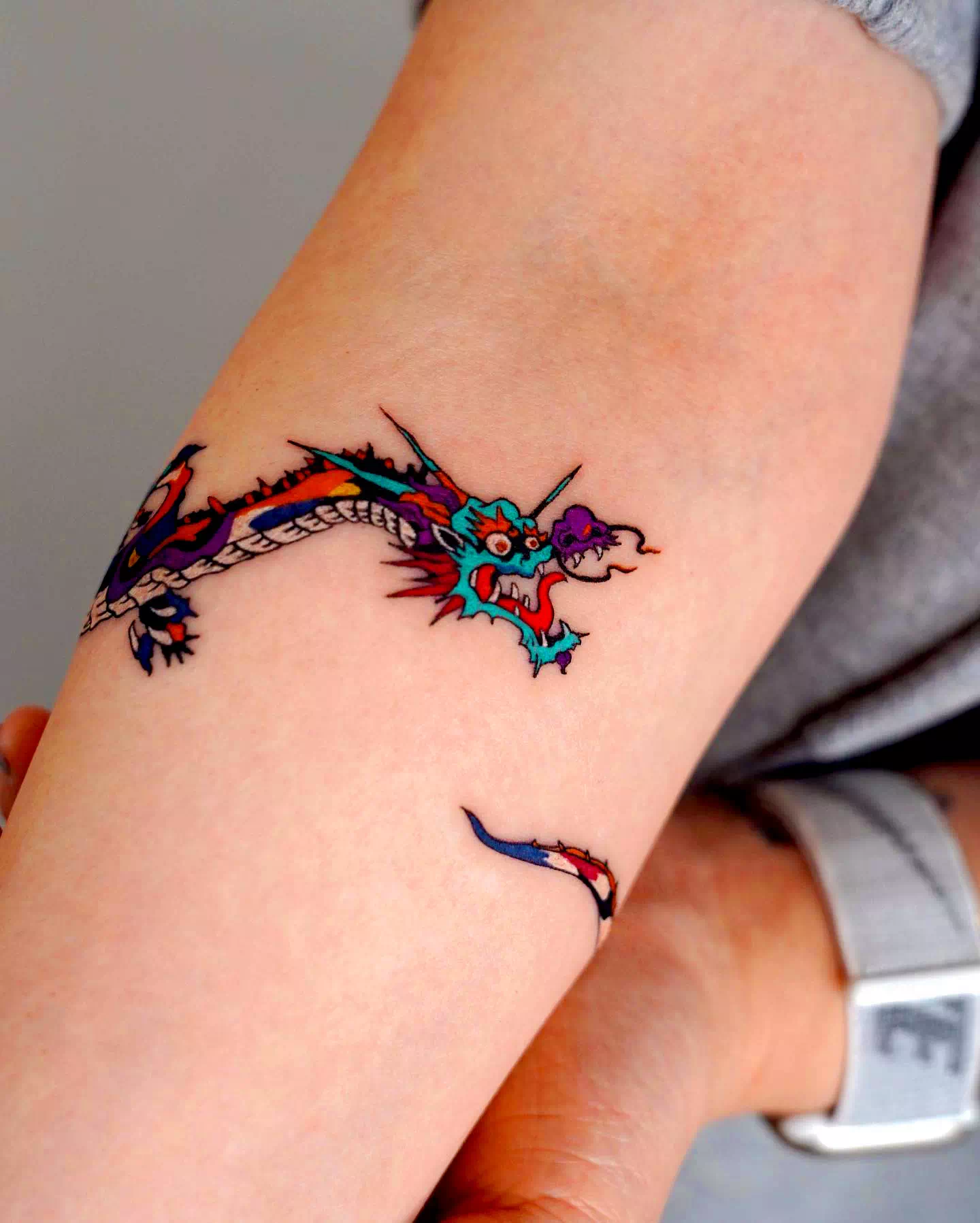 Are you the type of person who appreciates bold tattoos and colorful accents? If you like dramatic concepts, you should know that this particular one is excellent. Mythology, Chinese culture, and history enthusiasts will find this book an excellent resource.
This dragon will always show everyone where you go and how dominant and present you are no matter where you go. Use a lot of different colors to show that you are outgoing and have a lively personality.
26. Black & White Flower Bracelet Tattoo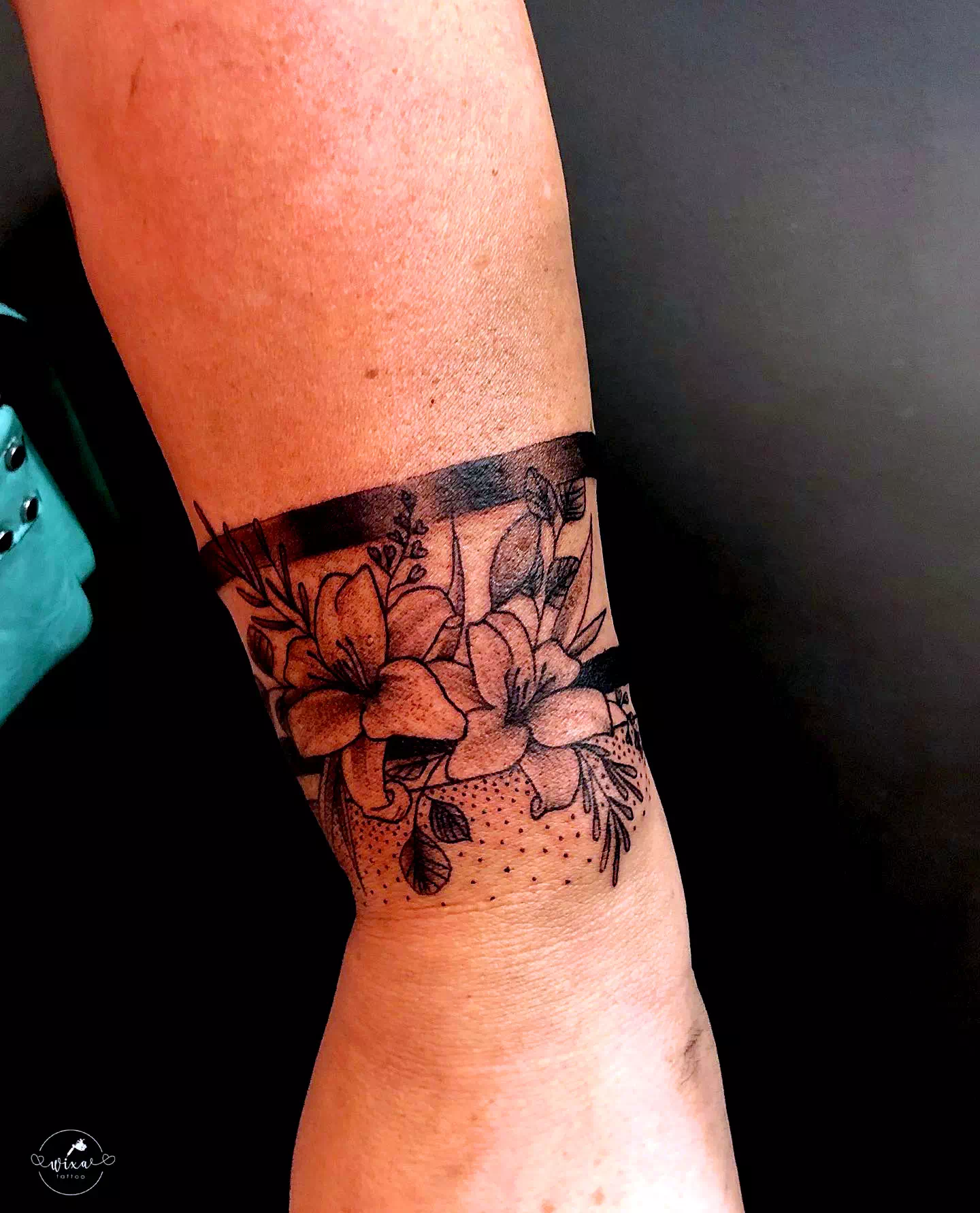 This tattoo will appeal to you if you enjoy getting floral tattoos as well as black and white ink. It is ideal for meticulous people and creative types who want to incorporate a dash of tribal print into their work.
Get this large bracelet tattoo to indicate that you continuously search for the truth and justice. If you're a fan of impressive and striking art, you should choose this one to symbolize who you are.
27. Wrist Bracelet Tattoo Black Flower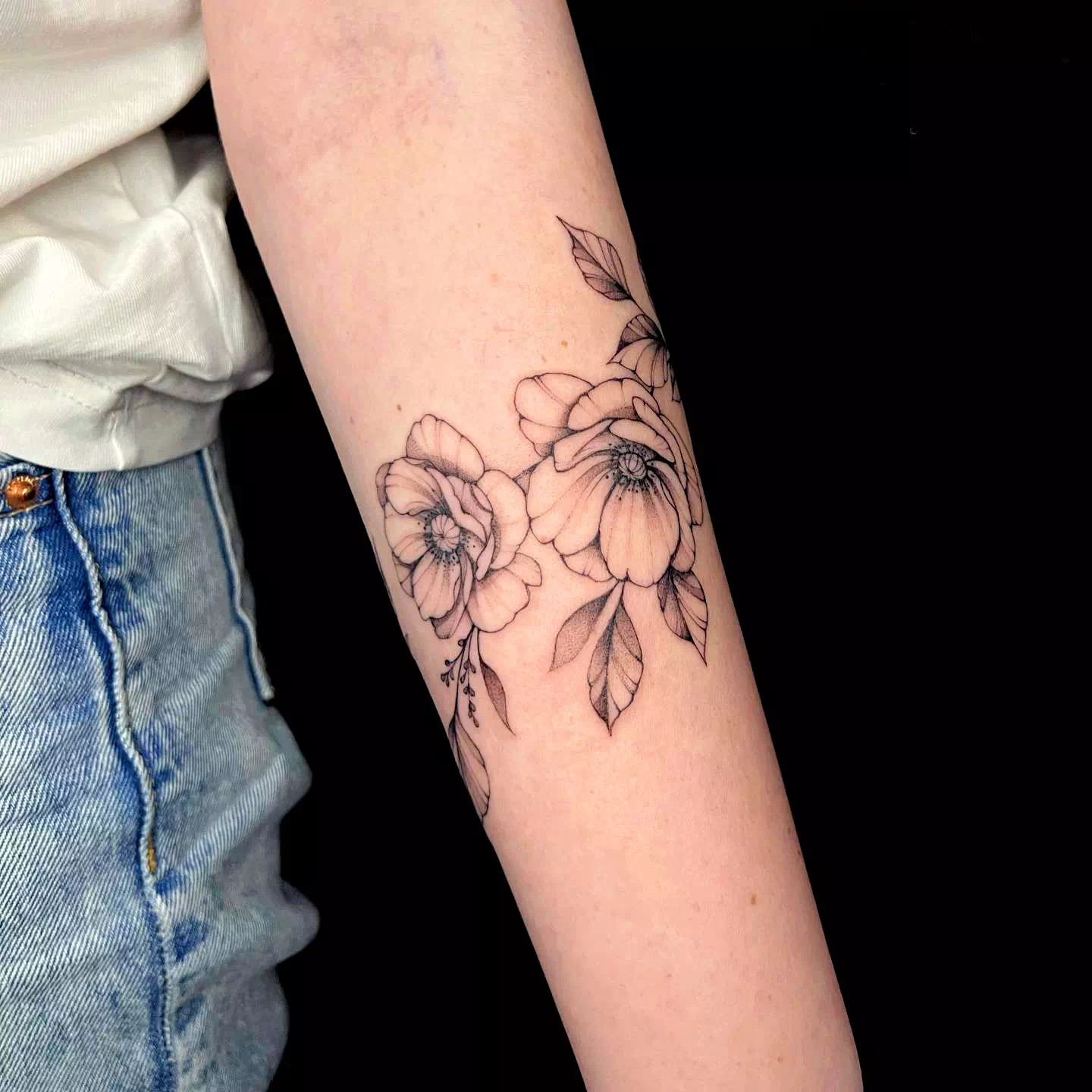 Anyone who appreciates minimalist art will find that this little bracelet tattoo and this ink design are perfect for them. This is the ideal design for you if you enjoy getting black tattoos.
Demonstrate your passion for the outdoors and your entire, pure energy. You will seem like someone who enjoys pleasant, appropriate moments and cares about the people around you.
28. Large Tribal Bracelet Tattoo Design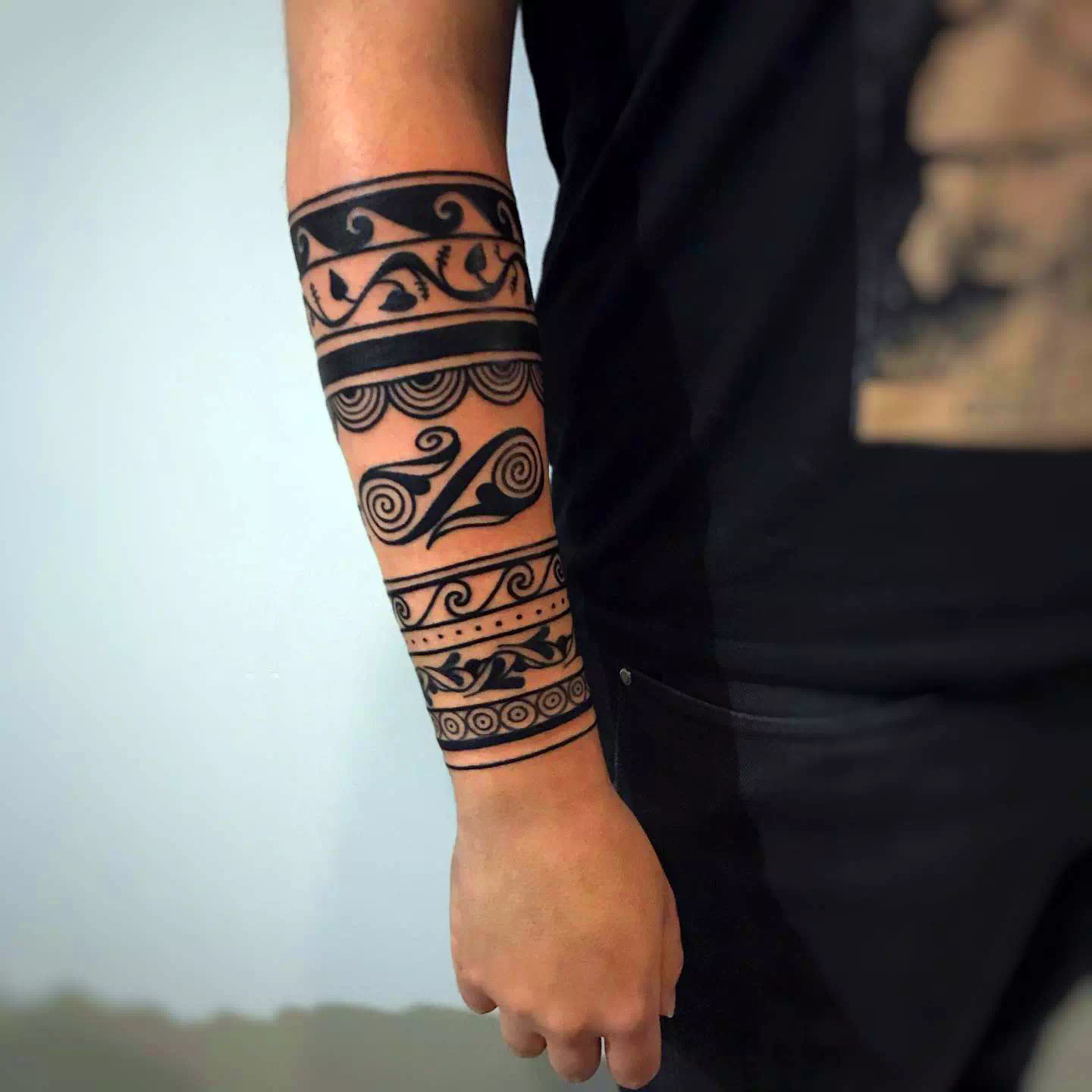 Another fantastic concept for a tribal tattoo, this one has black ink and will appeal to you if you want things to be precise. A word of warning: it will take four to six hours to make this black-ink artwork look precise and authoritative.
This tattoo is a representation of your dominant force. If you are someone who appreciates authentic art and is not afraid to take risks, you will adore this design.
29. Word Inspired Bracelet Tattoo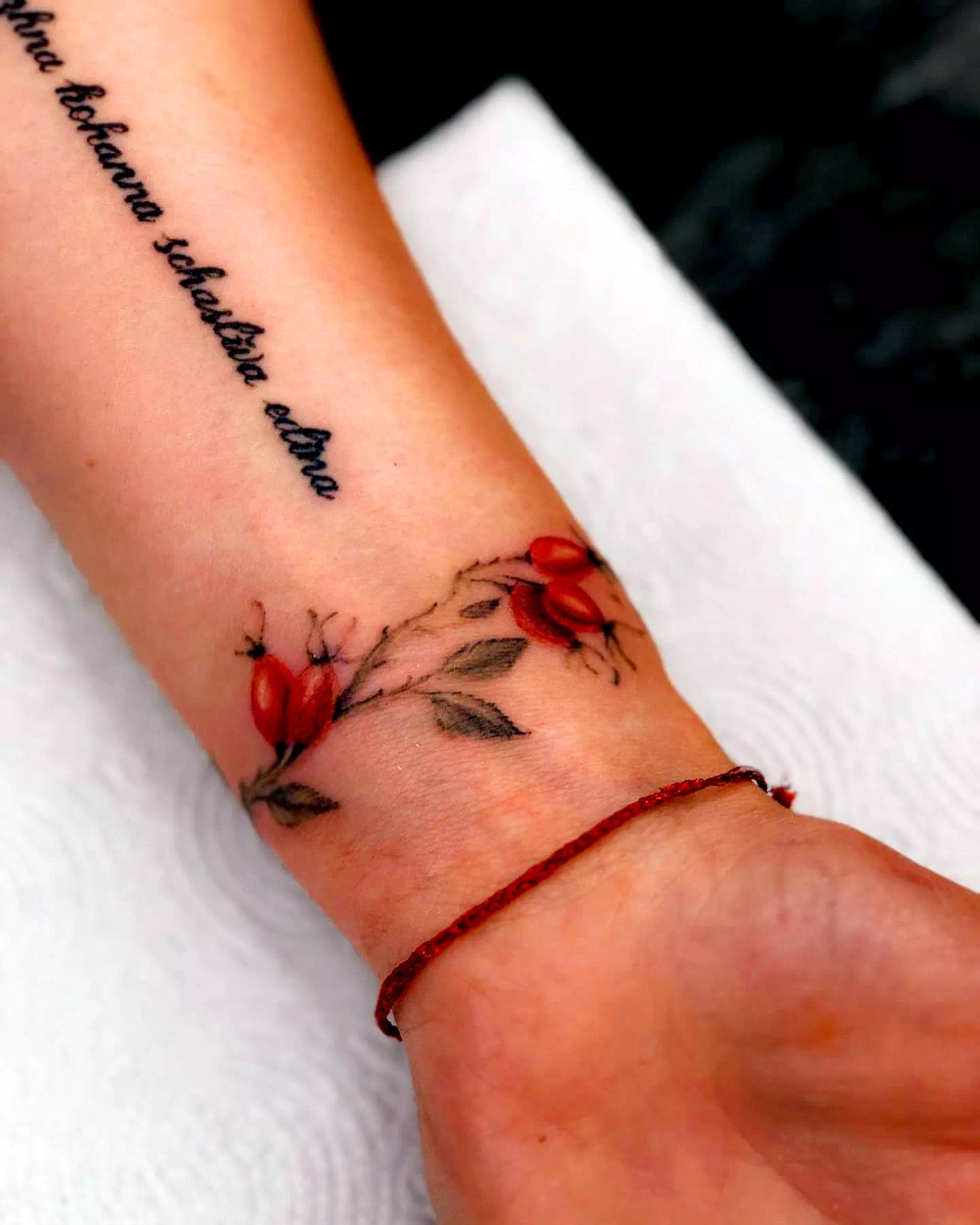 What do you think of this witty statement as a tattoo? You will enjoy this print if you appreciate word tattoos or come up with cool word concepts. It is the ideal gift for anyone thinking about someone very precious to them.
Demonstrate to others that you enjoy being creative and are a fan of exciting prints. Put the phrase "word inside is" and demonstrate that you may be original and daring in your own manner by doing so.
30. Blue Gem Leg Ankle Bracelet Tattoo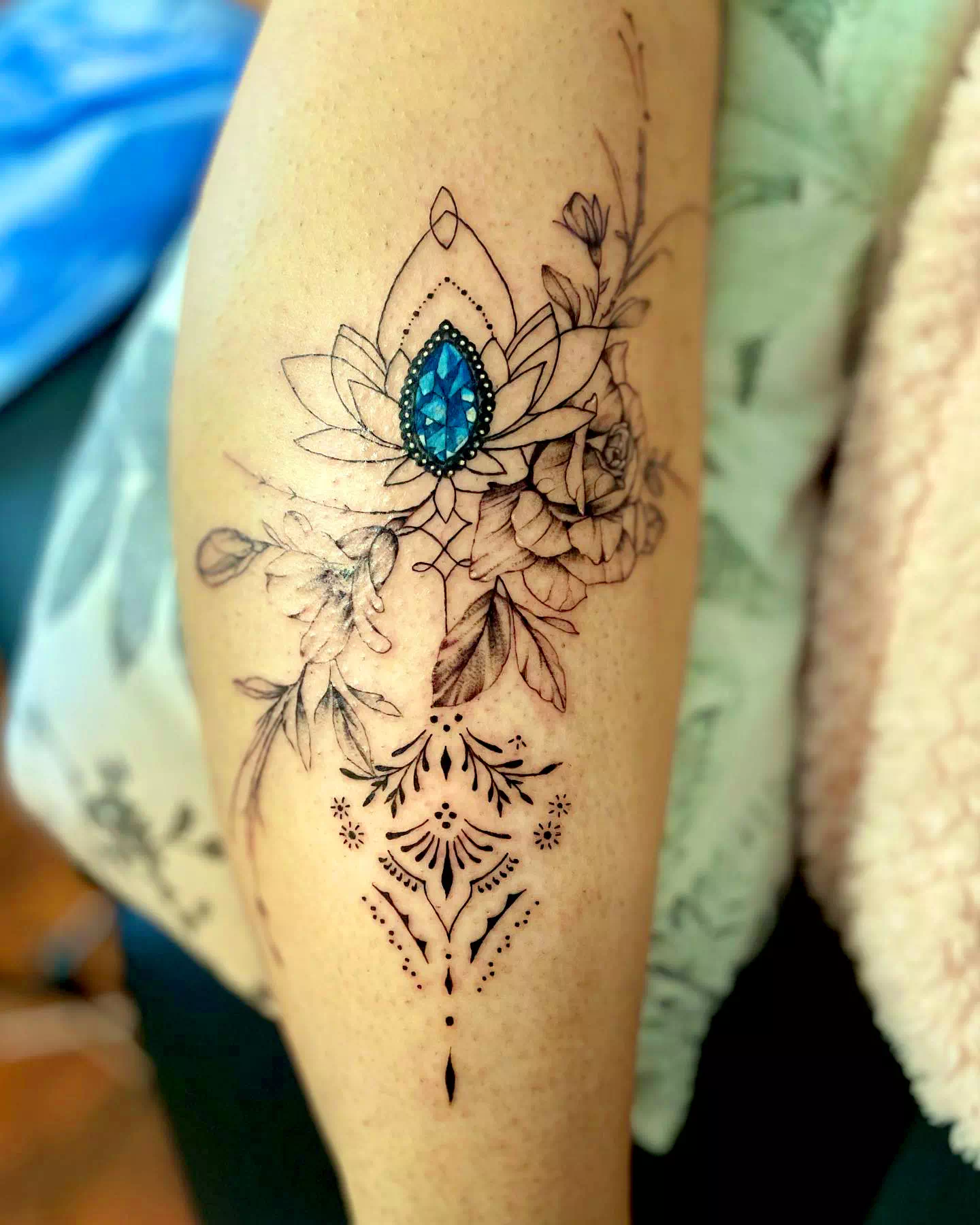 Finally, but certainly not least, what do you think of this tattoo of an ankle bracelet? It is ideal for anyone who wishes to experiment with something novel and unique to try out all over their body.
Add a splash of blue to your look to symbolize your positive energy. You will love this idea if you are always coming up with new and interesting ways to express yourself.
Other Bracelet Tattoo Ideas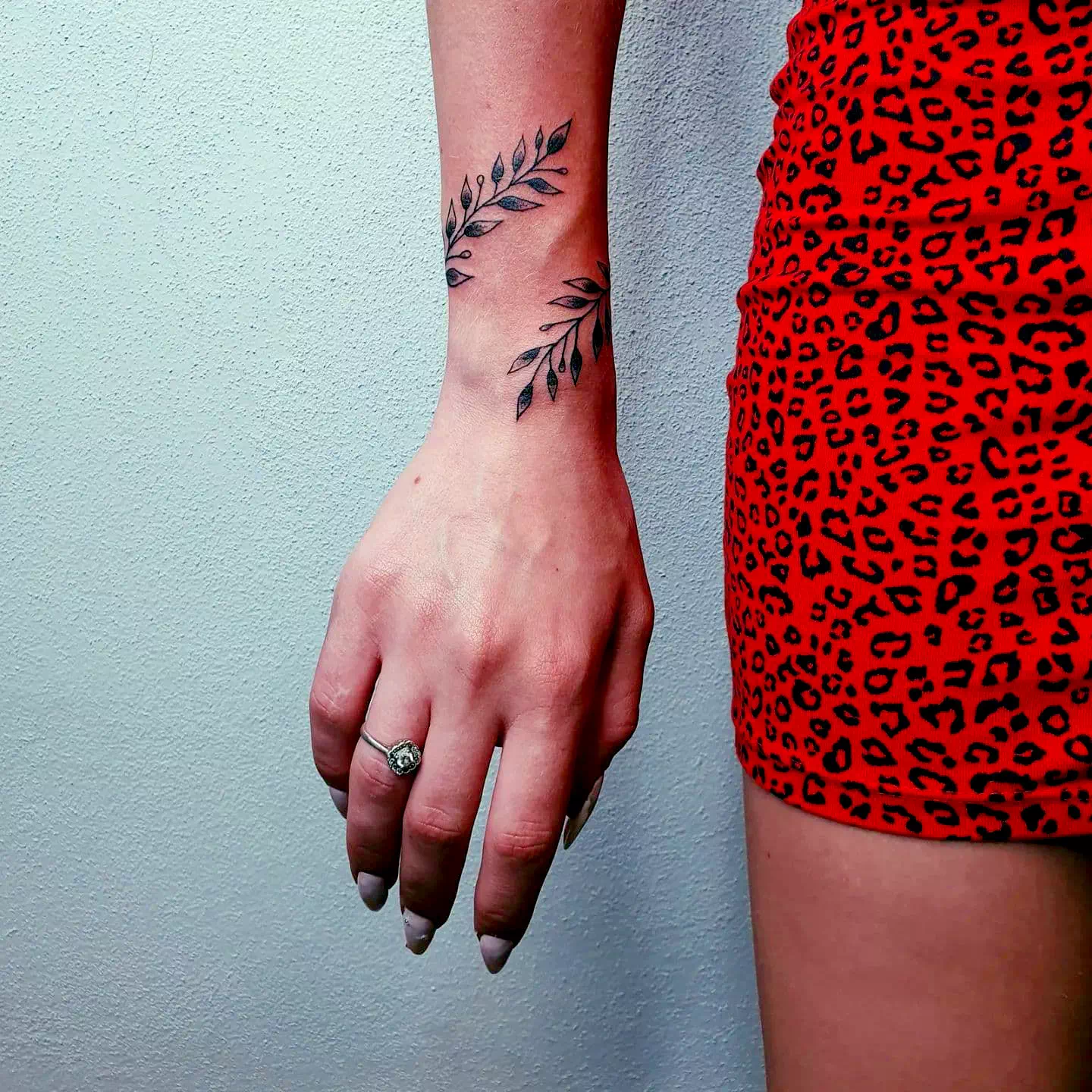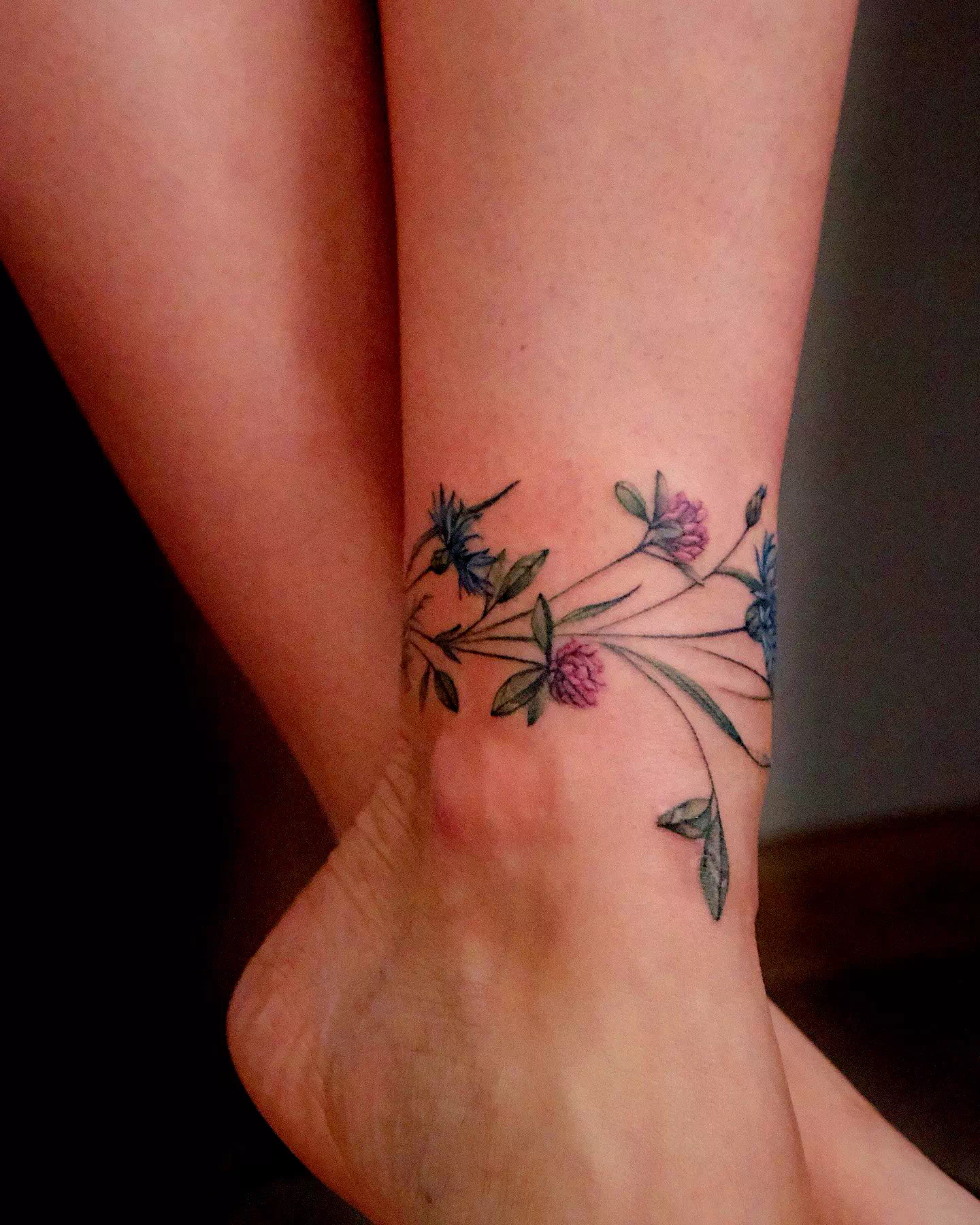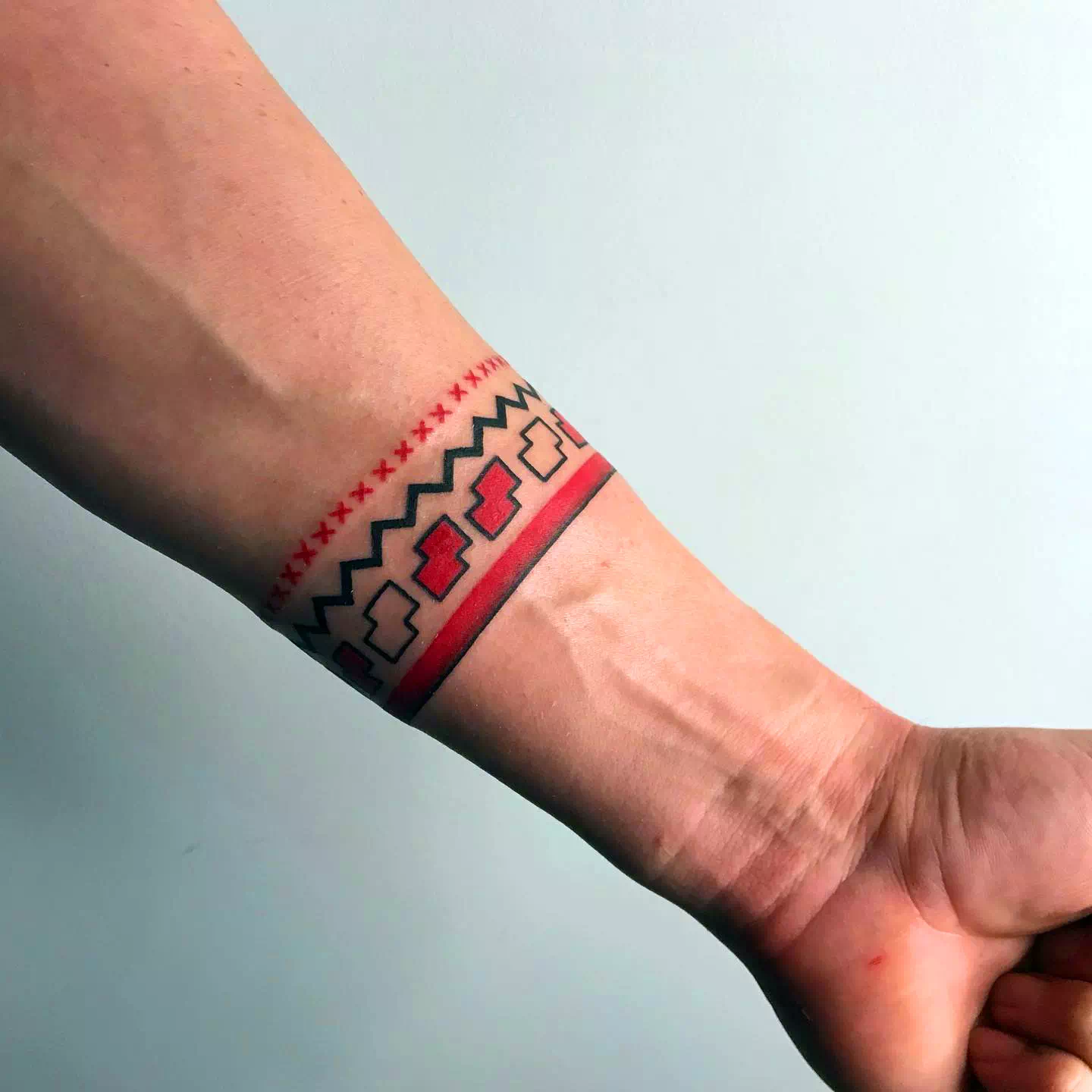 Additional Questions About the Bracelet Tattoo
What exactly is a tattoo on a bracelet?
Bracelet tattoos are popular among both men and women due to their attention-grabbing qualities; this type of tattooing is done over joints such as your wrist, ankle, or shoulder/arm, as well as over your shoulder/arm.The design of this tattoo is intended to be very similar to, and even strikingly reminiscent of, a bracelet. If you want it to make sense and appear like an actual bracelet image, arrange it inside a circle. You are free to choose any pattern, picture, artwork, or animal that strikes your fancy. You have complete control over the decision; all that is required is that the form be present.
Who Can Get Bracelet Tattoos?
Bracelet tattoos are a popular choice that may be made by either gender. They are suitable for everyone to wear. The key to correctly showing them off is for you to sport a form that is symmetrical and round, similar to that of a bracelet. This will give the impression that you are wearing a bracelet. This will be a good choice for your last go-to if you are someone who likes real tattoos or is passionate about jewelry.
Is The Tattooing Process Painful?
Unfortunately, bracelet tattoos can cause pain and make the wearer feel uncomfortable or even unpleasant. This is because they are arranged in a circle near your bone. Warning: getting a tattoo can be a really awkward experience.
Is Getting a Tattoo on a Bracelet Expensive?
Thankfully, the cost of these tattoos does not have to be too high. They offer the ideal answer for anybody looking for a cute yet unfussy design for a tattoo while still wanting something unique and exciting. The total amount you will spend is around $200.
It is now your turn to take action
Which of these 30 concepts (development and design) was your favorite, and why? If you take a singular approach to designing your tattoo, you are free to rock and symbolize whatever you choose. Ensure you are truthfully wearing the design, and the results will always please you.
Read More: