Dragon Ball is one of the oldest animated programs that led many children and adults alike to the world of anime, martial arts, battling, friendship, and even space invasion. Given that many youngsters grew up watching these episodes that only appeared to grow with them, it doesn't surprise us that this anime exactly acted as a motivation to acquire a DB-themed tattoo.
If you're seeking a method to reconnect to childhood or convey your affection for the Dragon Ball Z anime, a tattoo will help. We searched for the top Dragon ball tattoo design ideas that you can use for your tattoo or help you construct a better one, be sure to check them out.
Tattoos have been trendy in the previous several years. Additionally, one of the most inked symbols is from anime and other animated programs or movies. Dragon Ball increased the popularity of anime in the 90s and even the 2000s. Moreover, future debuts of Dragon Ball Z and Super and other series led to the culture being handed on to generations.
If you wish to respect your favorite cartoon series, you should continue reading this post!
Dragon Ball Tattoo Meanings
Dragon Ball is one of the most impacting anime series you can see as an anime lover. It delivers a deep and strong message about friendship, power, hard effort, etc. It also includes great character development, which you know if you've seen anime.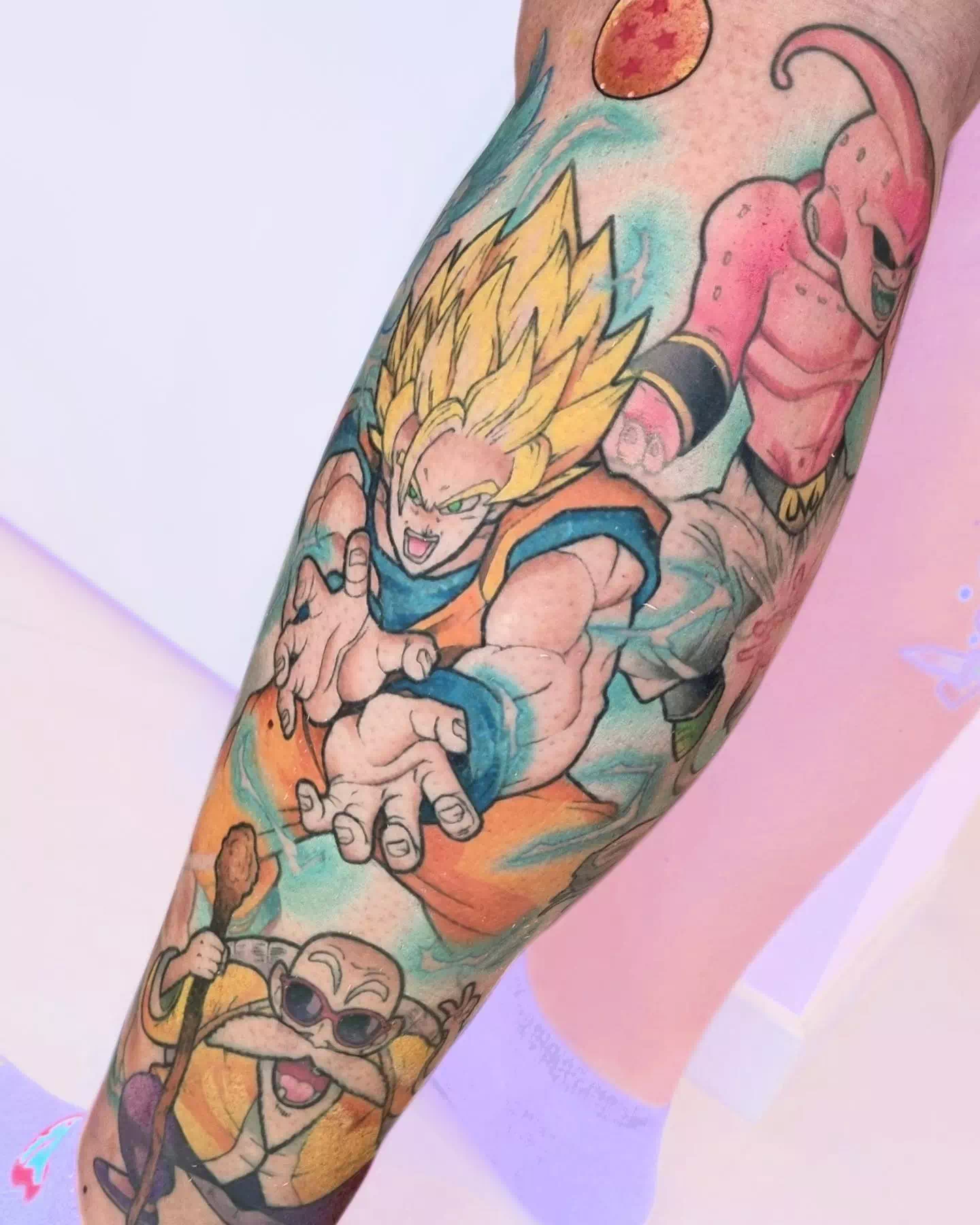 One significant element is the narrative about bravery. The episodes focus on fantastic and epic combat sequences, which doesn't surprise us, considering the blend of action and shonen anime. Given that many youngsters grew up watching them, and this series affected their way of thinking and hobbies, it's logical to suppose that many are trying to tattoo some of the characters or other symbols on their bodies.
The original Dragon Ball series began with an extraterrestrial child called Goku. He's distinct from other youngsters as he also has an odd monkey tail alongside his weird spiky hair. He met a teenage girl called Bulma and other pals who helped him through the world of issues and obstacles.
Goku and his buddies set out on several adventures to discover and catch seven Dragon Balls. They might summon the magical and mythical dragon Shenron with all of them collected. With Shenron called, everyone who summoned him may serve as a desire that Shenron would grant.
Besides the goal of discovering the fabled dragon, Goku and his companions were embarking on various tasks, from rescuing a town to fighting aliens and competing in international championships and tournaments.
Dragon Balls get expanded in Dragon Ball Z, which takes place five years after the events of Dragon Ball, which takes place after Goku grows up. Opponents are tougher and more alien, and the main characters even perform tasks in distant worlds.
Nowadays, the Dragon Balls remain surviving through many integrations and applications in the TV business. There are numerous extensions like Dragon Balls Super and Dragon Balls Go. Moreover, video games were produced for many platforms and acquired popularity worldwide.
There has also been a Live-Action adaptation of the animation series, although it wasn't as popular as other animated programs.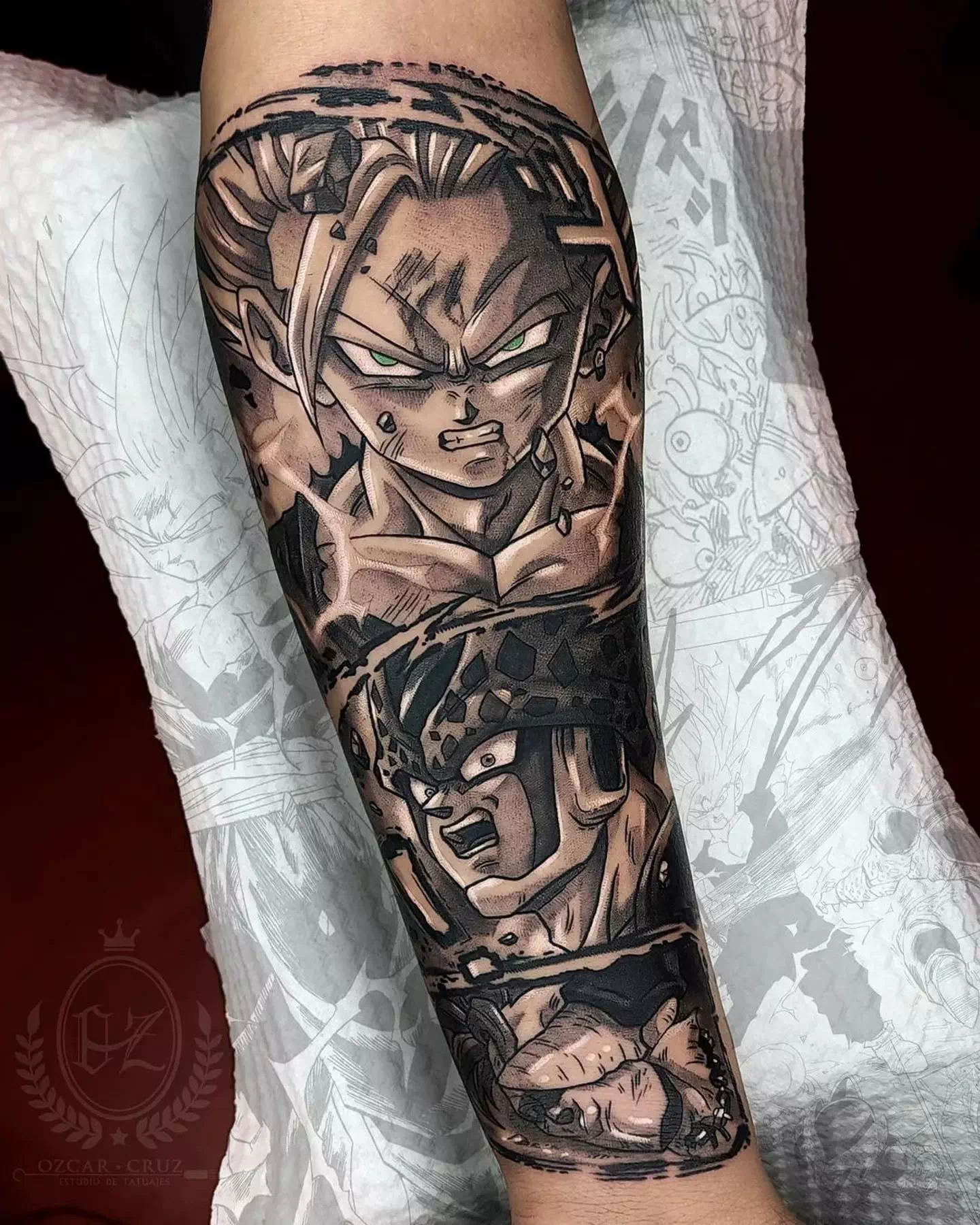 As we stated before, those who wish to get a tattoo of Dragon Balls or other symbols and characters from the series typically want to demonstrate respect and affection for the series that either helped them grow up or emerge into the world of anime.
Dragon Balls tattoos are highly common as crossover tattoos, too, when one person would have a massive tattoo of numerous characters from the Dragon Balls and other iconic anime series that characterized the youth of many people who followed them, such as Naruto, Bleach, One Piece, and others.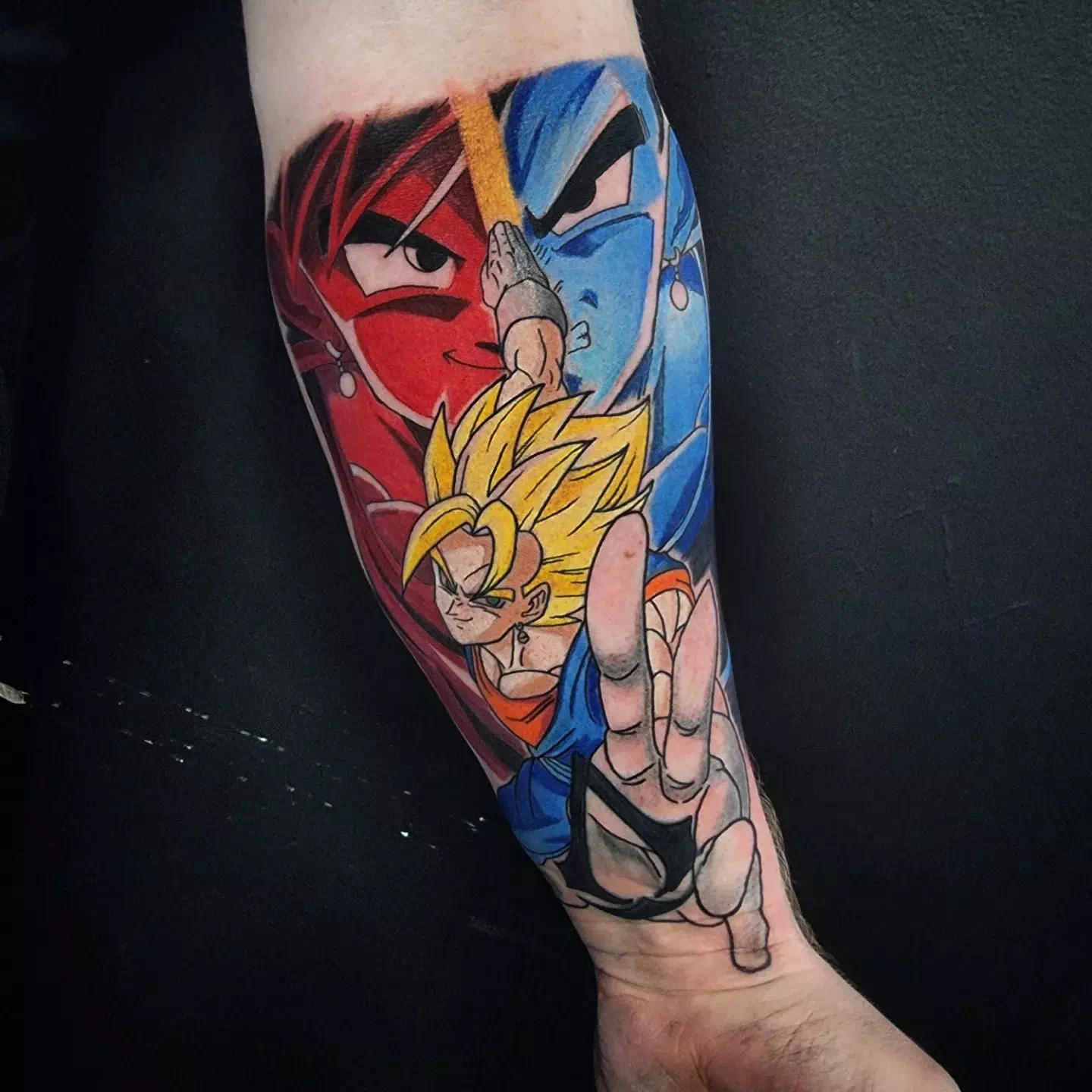 Types of Dragon Balls Tattoos To Get
When it comes to obtaining a tattoo with the Dragon Balls symbolism, there are many symbols that you may pick. If you don't know what precisely from the series you can ink on your body, here is a list of feasible ideas that you may grab on to and get a magnificent tattoo that you can flaunt.
Dragon Balls: Dragon balls that inspired the series' name are the most crucial anime emblem. That's exactly why it's a nice tattoo. Once you gather them, you may call the dragon that can give you a desire.
Shenron: Everyone likes dragons. It's one of the most inked tattoos in the tattoo industry. Shenron is the enormous, snake-shaped green dragon with evil red eyes and a deep voice. Once called, he'll give you a desire. It's tattooed, and that often with the dragon balls joined.
Four-star Dragon Ball: It's one of the most famous tattoos since Goku fashioned a cap with the 4-star Dragonball for his son Gokhan, after his grandfather Gokhan. That's why this Dragonball became the most popular for getting a tattoo.
Goku: The main character of the Dragon Balls series is a toddler with nothing but a monkey-shaped tail. He's humorous, naive, and interested in the world surrounding him. His character growth is exactly why many opt to get his tattoo of him.
Master Roshi: One of the most fascinating characters, a terrific fighter, and a pervert. Many individuals appreciated the sense of humor of Master Roshi, and they regularly got him tattooed on their bodies.
Vegeta: Prince Vegeta has always been a fascinating character of Dragon Ball Z. It commonly arises among the fans who have seen both series.
Piccolo: Piccolo is a character who hails from the planet Namek. He fought Goku, but he got close with the entire team after a time. His unusual body and strength are why many individuals have that symbol tattooed.
Best Dragon Ball Z Tattoo Designs
Now that we highlighted some unique tattoo ideas about the Dragon Balls, let's look at the greatest individual designs. Check them out and discover which one works the best for you.
Simple Dragon Ball Tattoo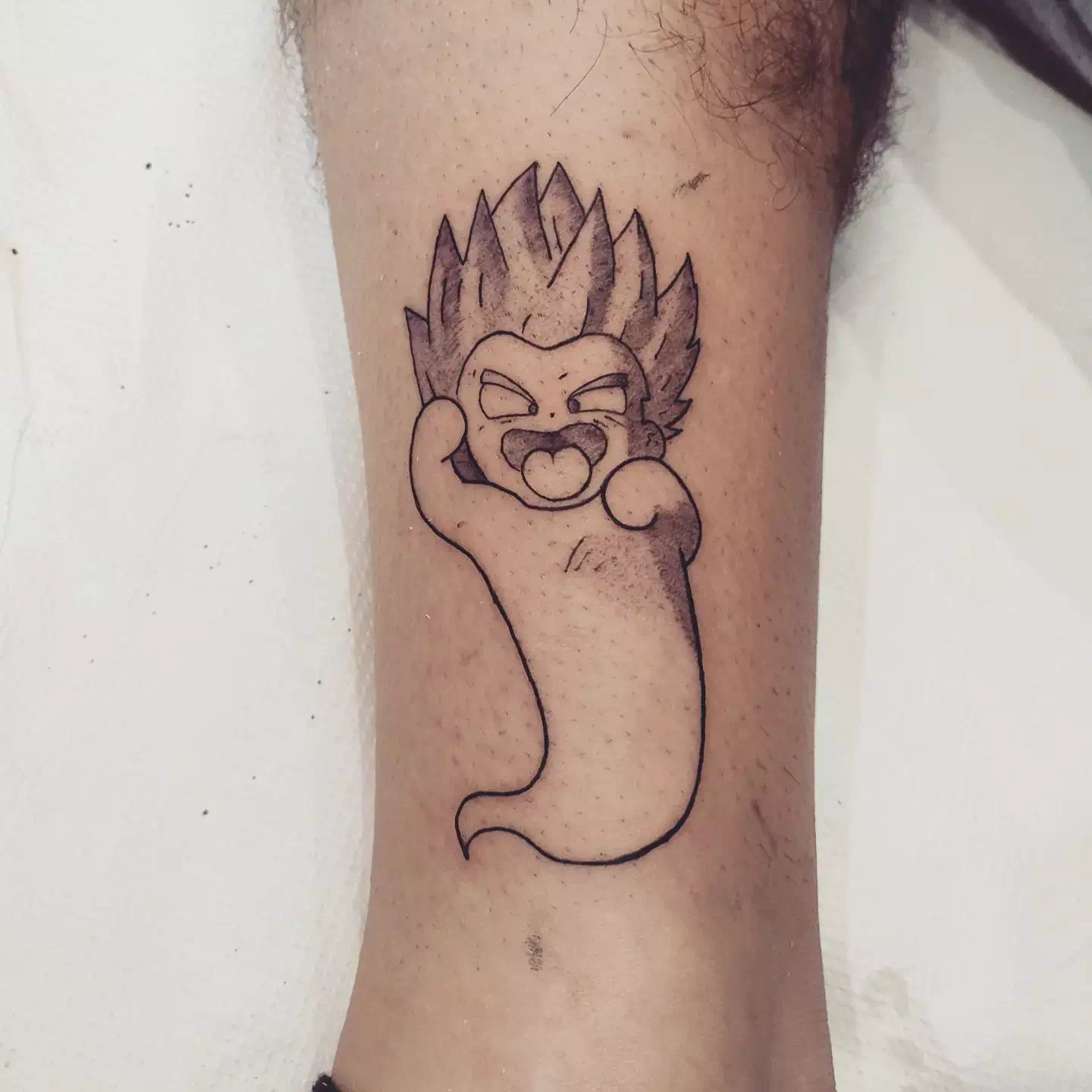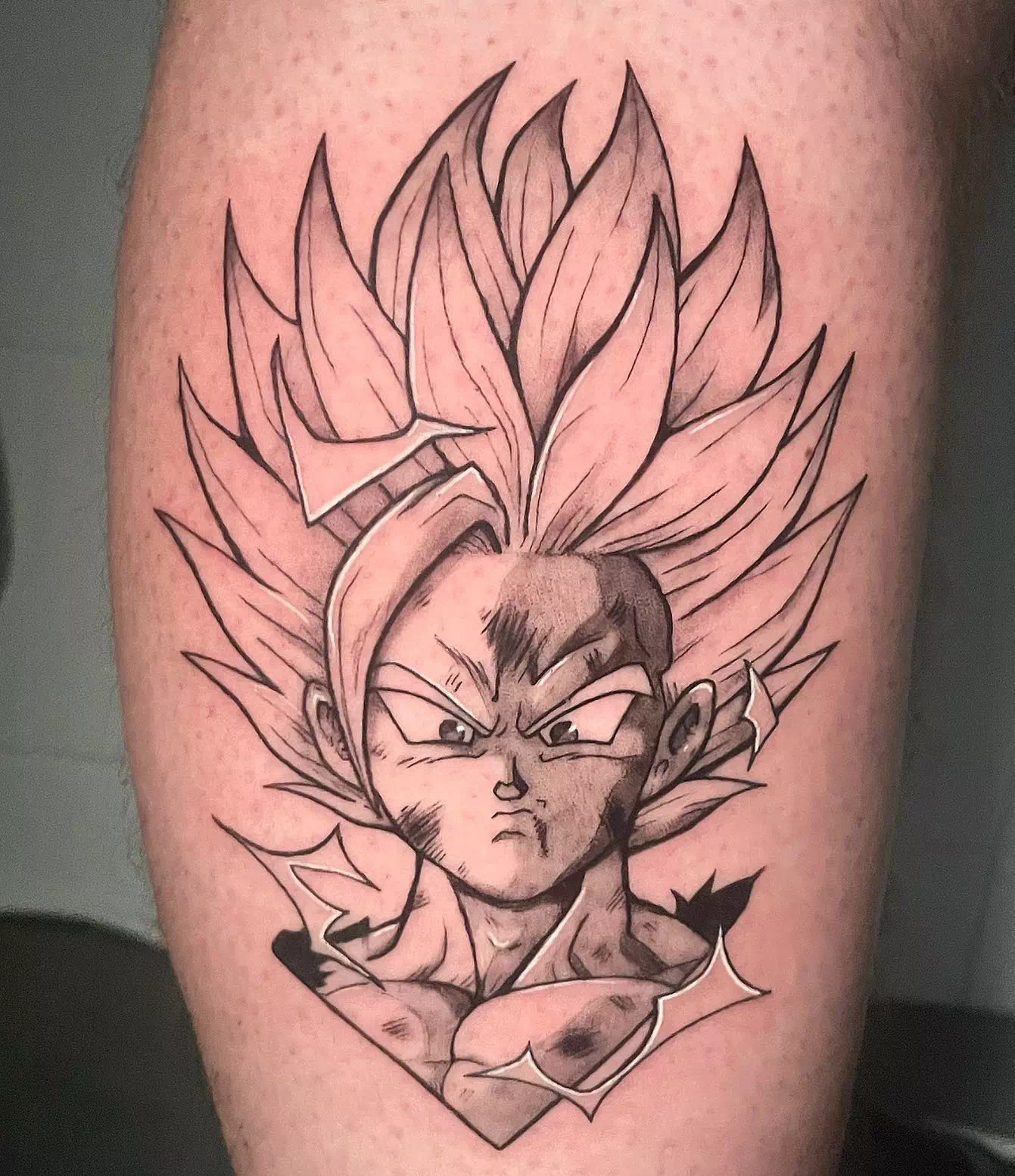 Some individuals opt for really basic and easy-to-ink tattoos, which is fantastic because minimalism in tattoos is widely seen nowadays. You can have a basic tattoo of the dragon, Goku, or another figure. Still, the best choice to go with is a single dragon ball.
Each dragon ball is essential for the dragon to be called and be able to fulfill a request. Even a single dragon ball can provide a glimpse of optimism into the future. People who have these tattoos believe in curiosity, miracles, and power. They are also persons with an adventurous spirit. We feel that no matter whatever Dragon Ball tattoo you select, you won't make a mistake as long as you make it basic and minimalistic.
7 Dragon Balls Tattoo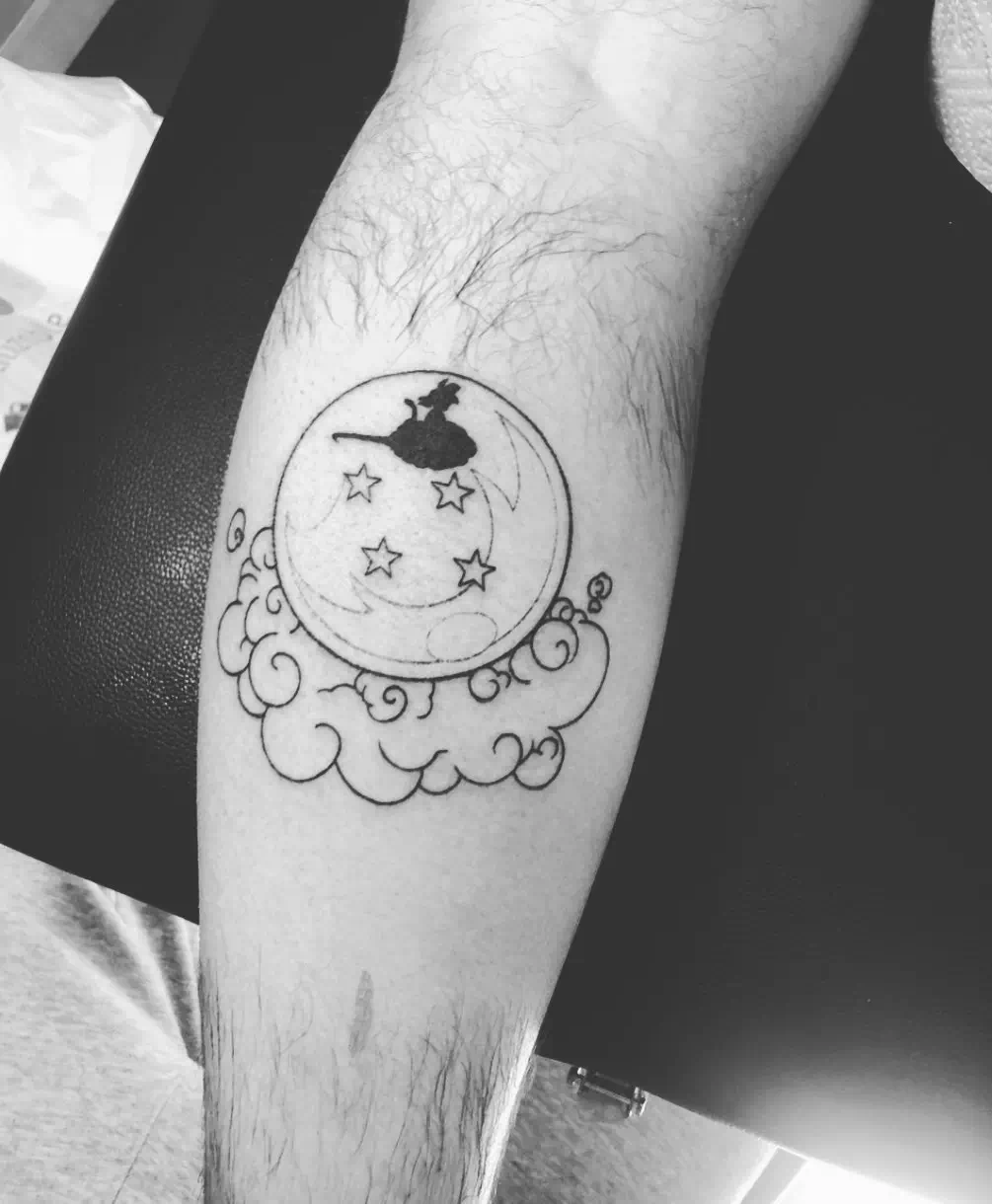 Suppose you're not satisfied with a single Dragon Ball tattoo, and you'd want to play with a bigger variety of alternatives, or you want to reinstall the full summoning of Shenron, the dragon. In that situation, you're advised to choose all 7 balls.
These tattoos are generally fairly basic and tiny, which is helpful if you're attempting to hide the tattoo from someone. Many people use these tattoos to exhibit the magic within them and to underline that they're the dragon that requires the summoning. In such a situation, the balls indicate strength and power and may symbolize much more than that.
Dragon Ball Z Tattoo Arm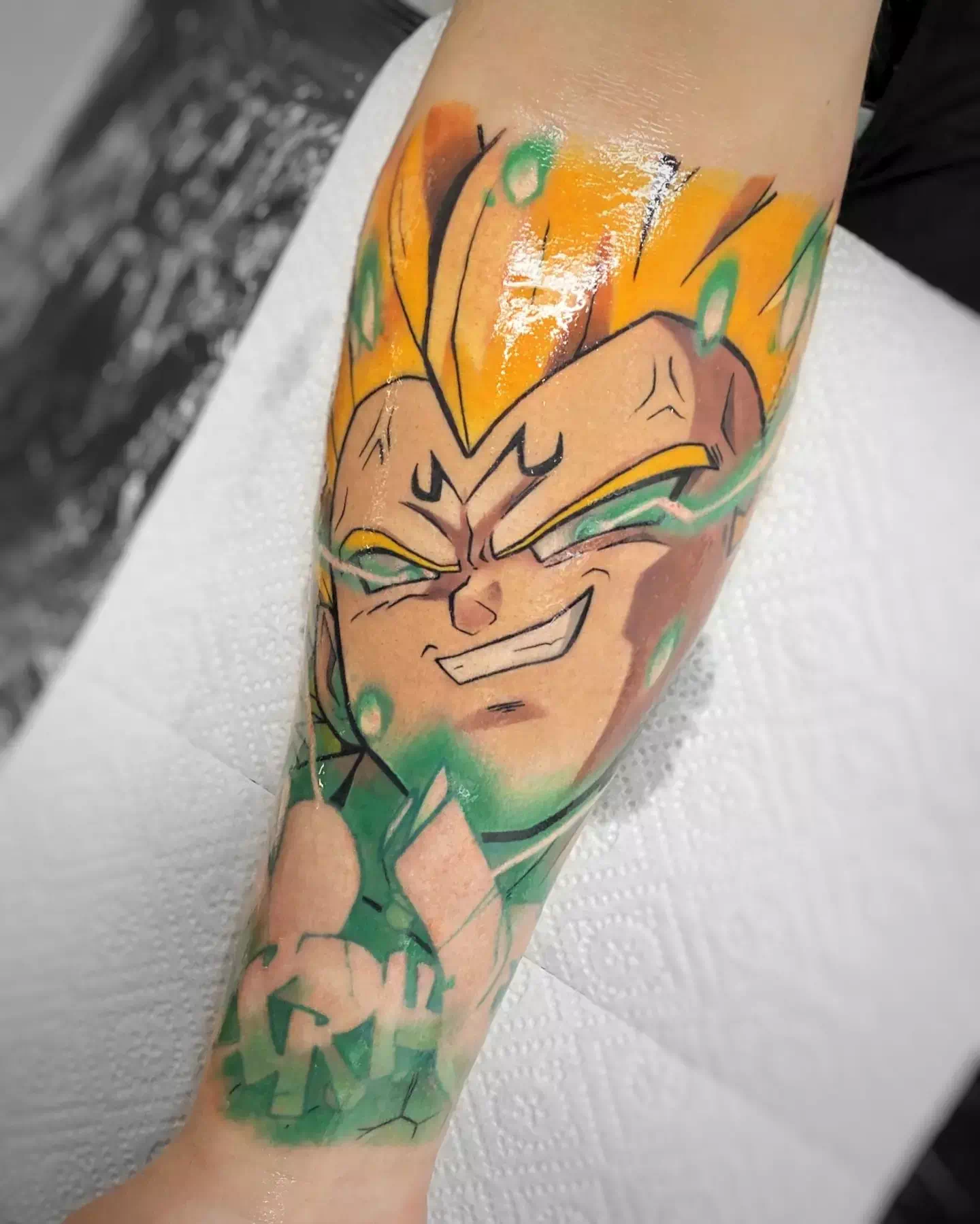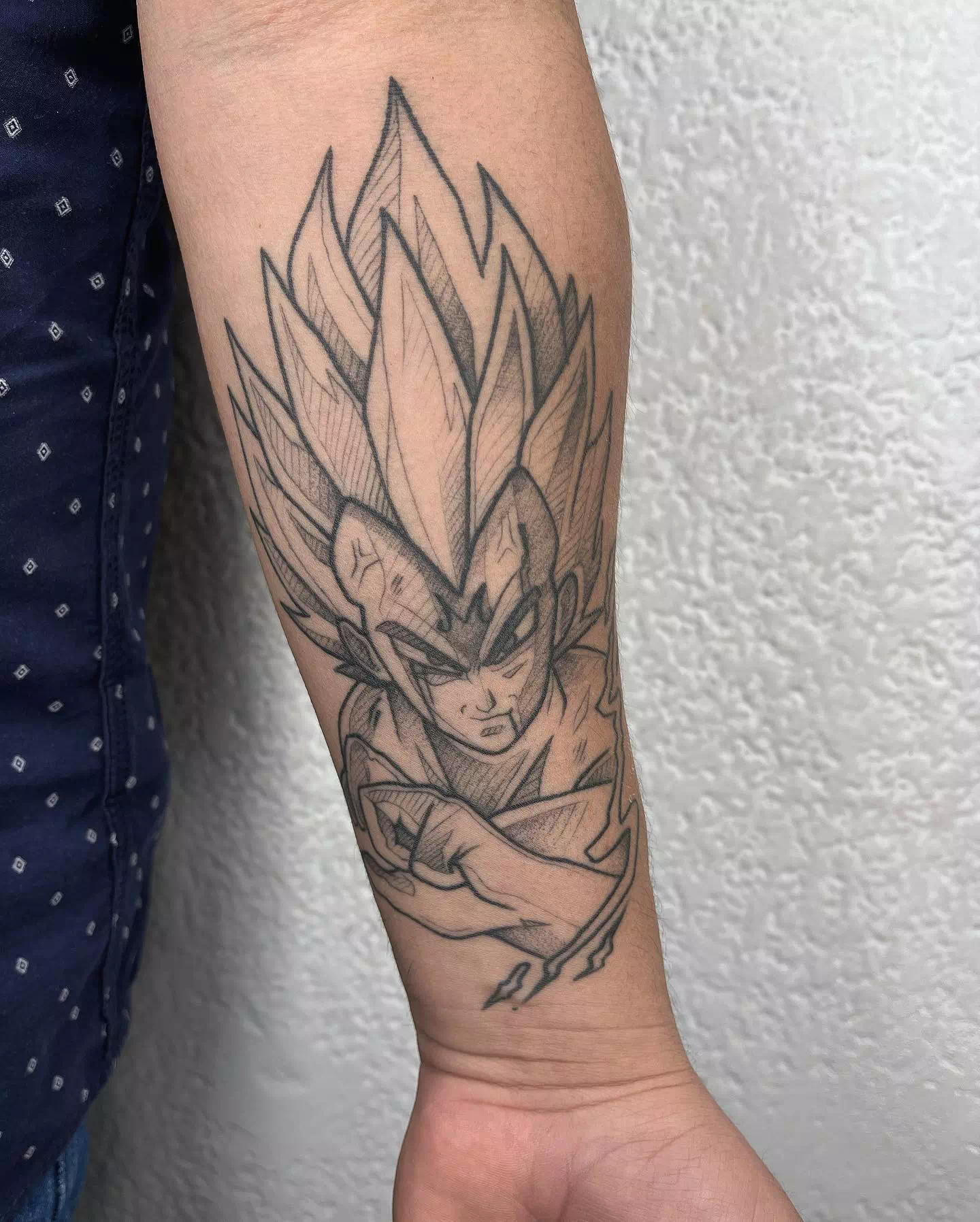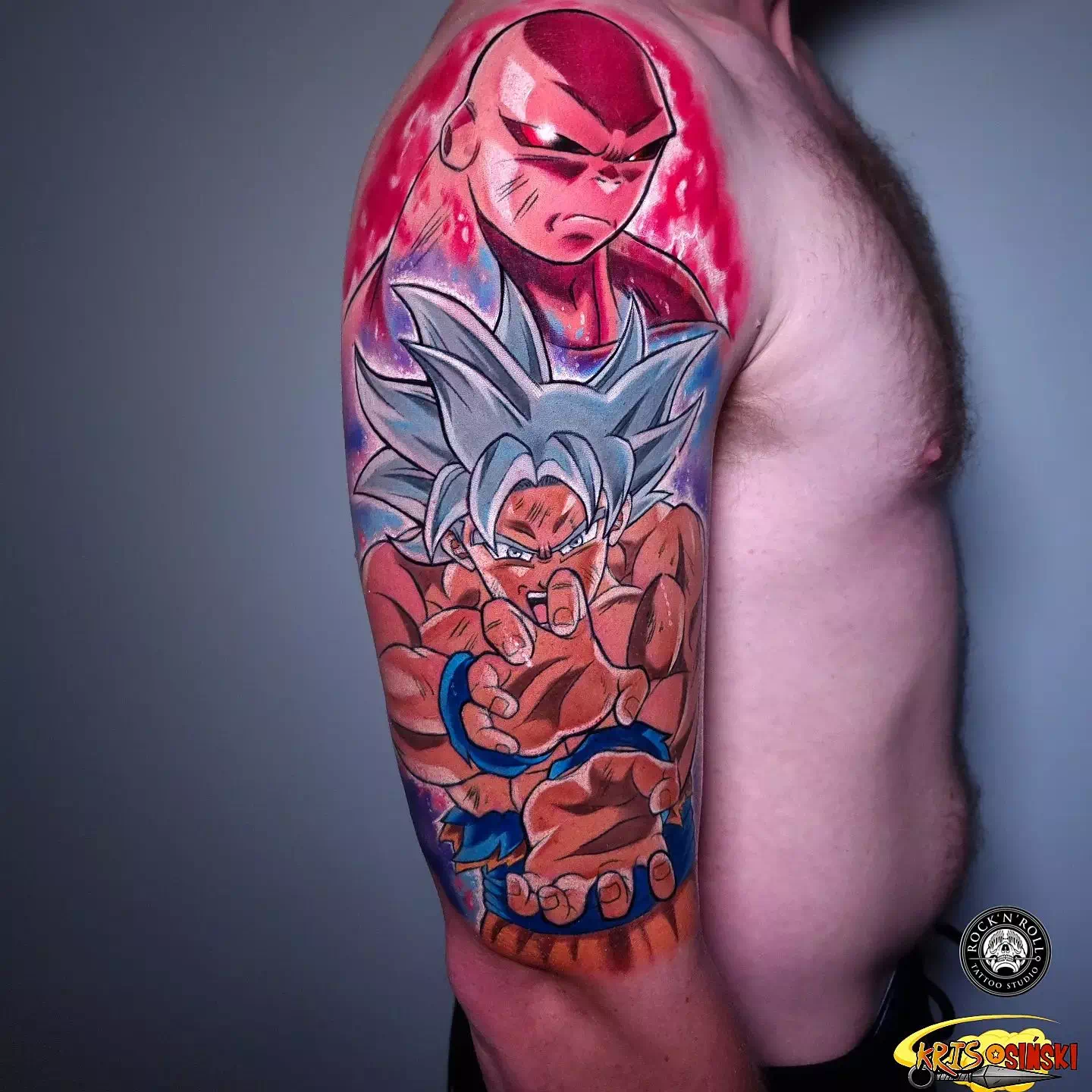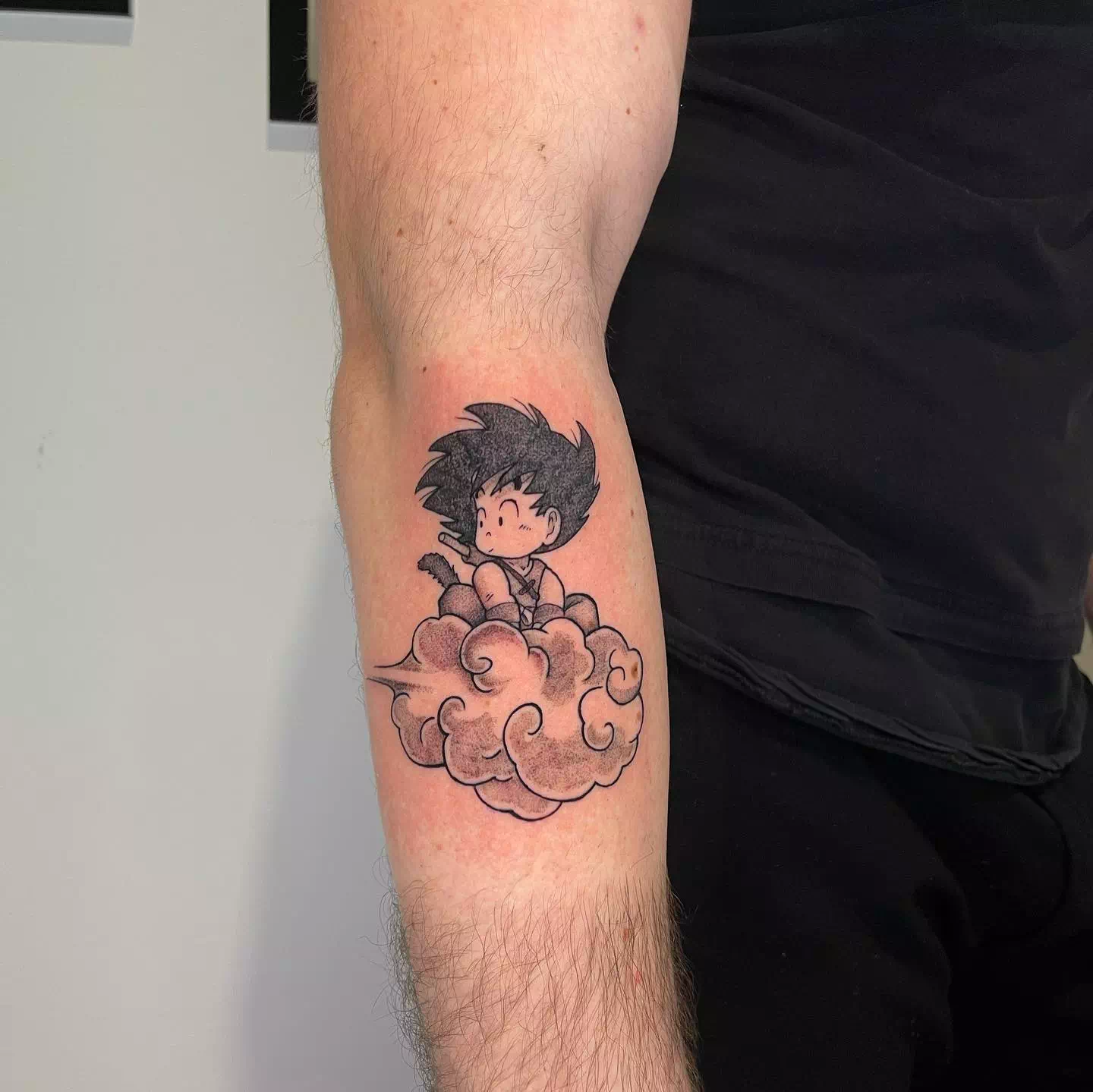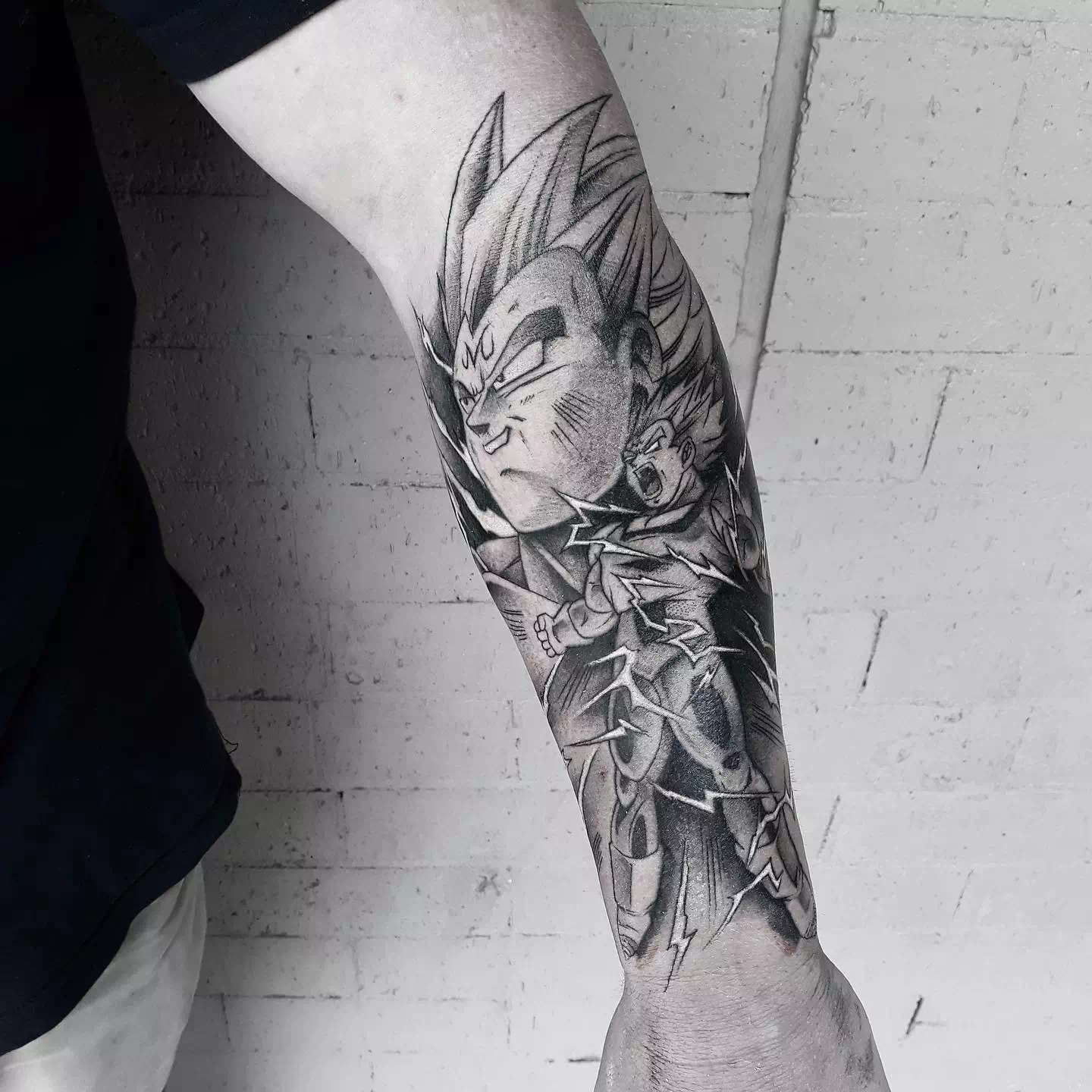 Just as with most tattoos, arms become everyone's favorite position. You may simply cover it with a long sleeve or flaunt it rather effectively with sleeveless or short-sleeved clothes. These tattoos are frequently covered in brilliant and vivid colors. Don't worry; you may also go with a simplistic black and white design.
As you can see, we presented a couple of tattoo arm ideas that you may use as an inspiration of your own. You may utilize the dragon balls and the dragon on your arm. You may ink the key characters and flaunt their power. Lastly, you may even go with the DBZ option and ink Frieza and his sibling in the tattoo.
We also prefer the black and white Kamehameha wave implementation of Goku since it's highly detailed, and it's certain to keep your eyes lined on your excellent tattoo if you opt for a comparable design.
4-Star Dragon Ball Tattoo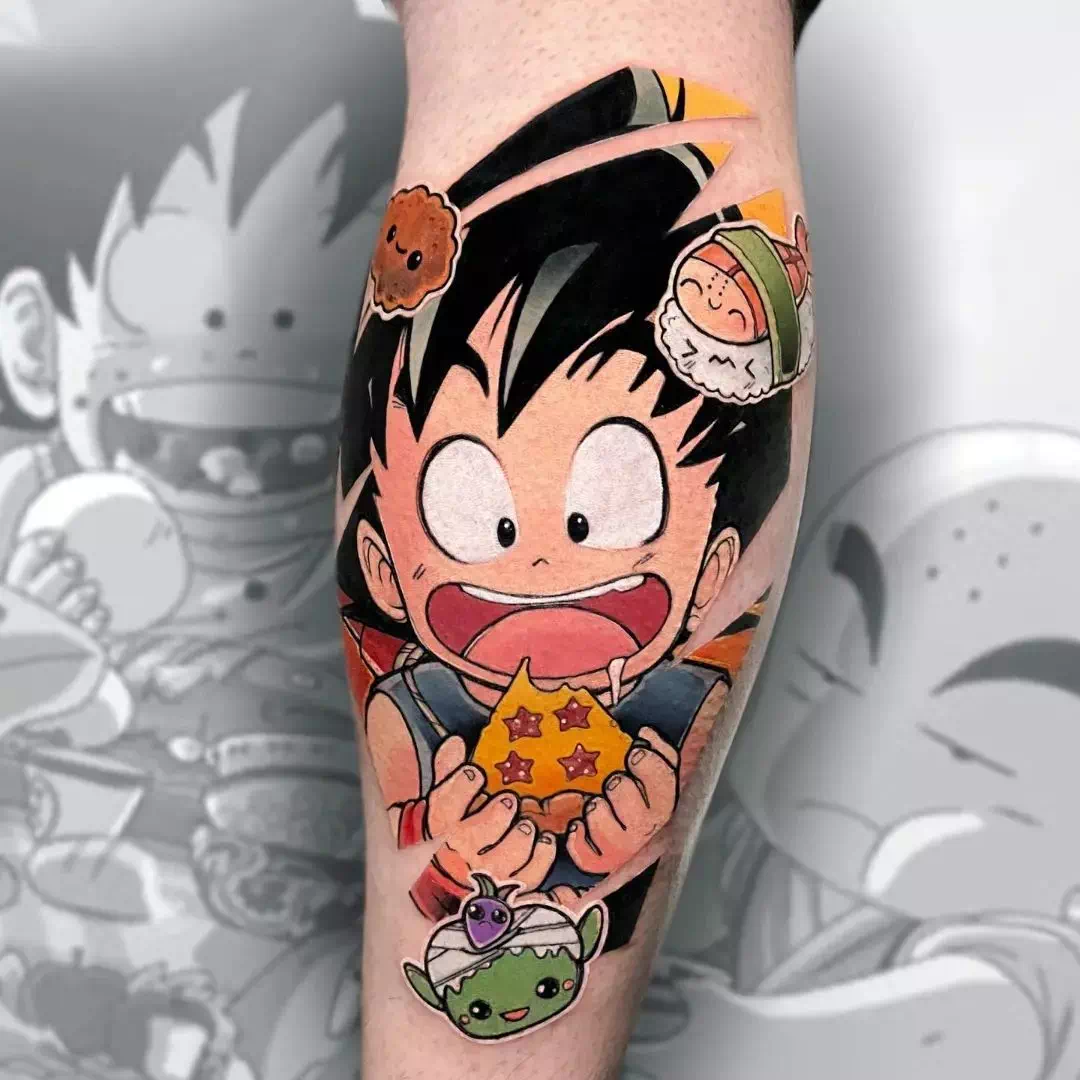 The four-star dragon ball is essential in the narrative, especially in the Dragon Ball Z adaptation of the animated series. First and foremost, the four-star dragon ball is the first ball that Goku held and the one that was passed on to him by Grandpa Gohan. He also used the same ball to look for Raditz and his kid in the Raditz Saga.
He implanted the ball on his son Gohan's headgear in the Dragon Ball Z to honor his father and Gohan's grandpa, after whom he was named. Symbolically, it's intriguing that the Namekian dragon ball that Vegeta took likewise contained four stars, albeit it was substantially bigger.
With that in mind, the first dragon ball in the series is a wonderful inspiration for anyone who wishes to get it tattooed. If you want a single dragon ball tattoo, you should go for the 4-star one.
Goku Super-Saiyan Tattoo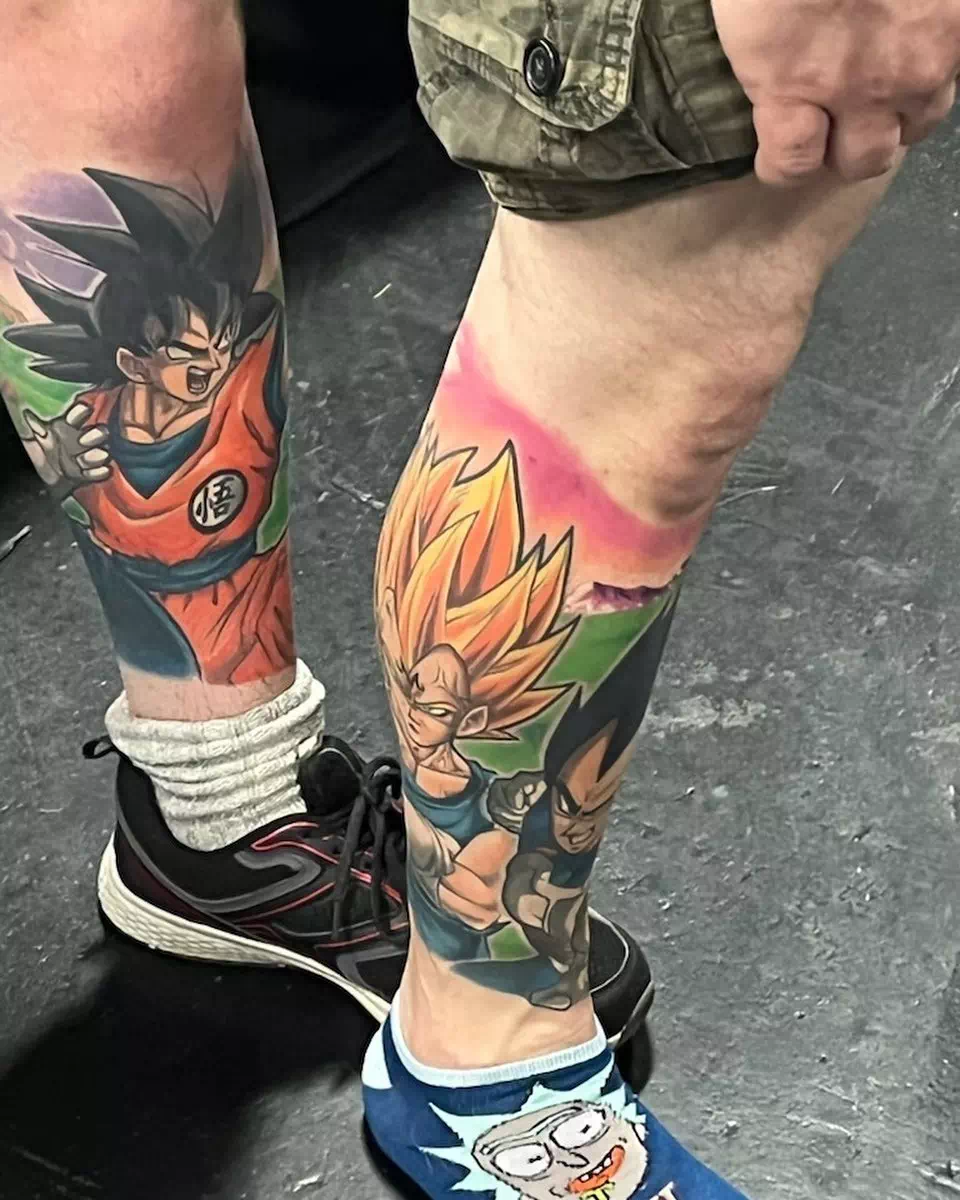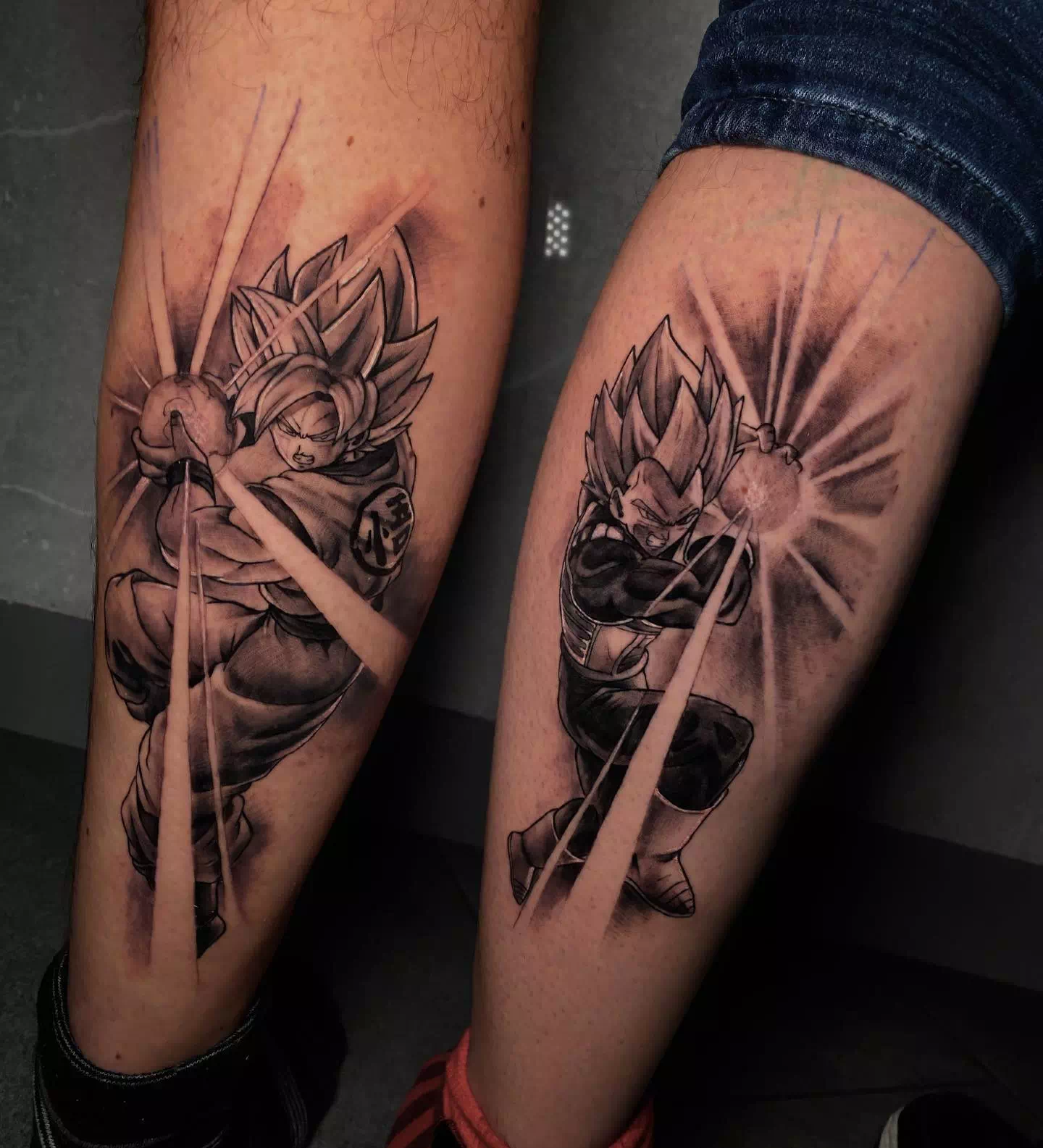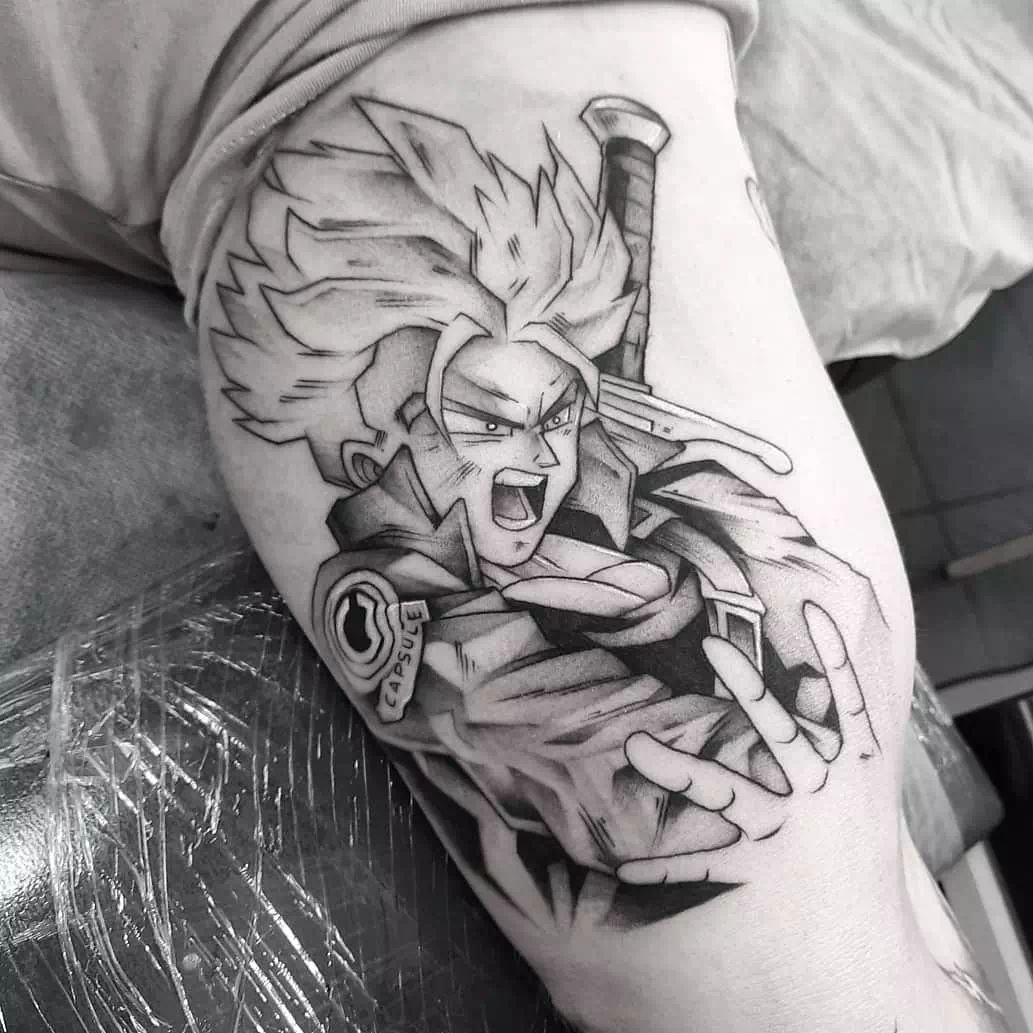 The Super-Saiyan mode unleashes the different skills and abilities who possess it. That's why it's the emblem of power and strength throughout the anime series, comics, and even games. Some individuals are also more fond of Goku's look and Vegeta's while in that appearance.
That said, it's one of the most powerful forms in the anime, so it doesn't surprise us when it emerges in the tattoos. We also highlighted two extremely spectacular designs full of strength and motion. Hopefully, they'll help inspire you for your future tattoo.
Vegeta Tattoo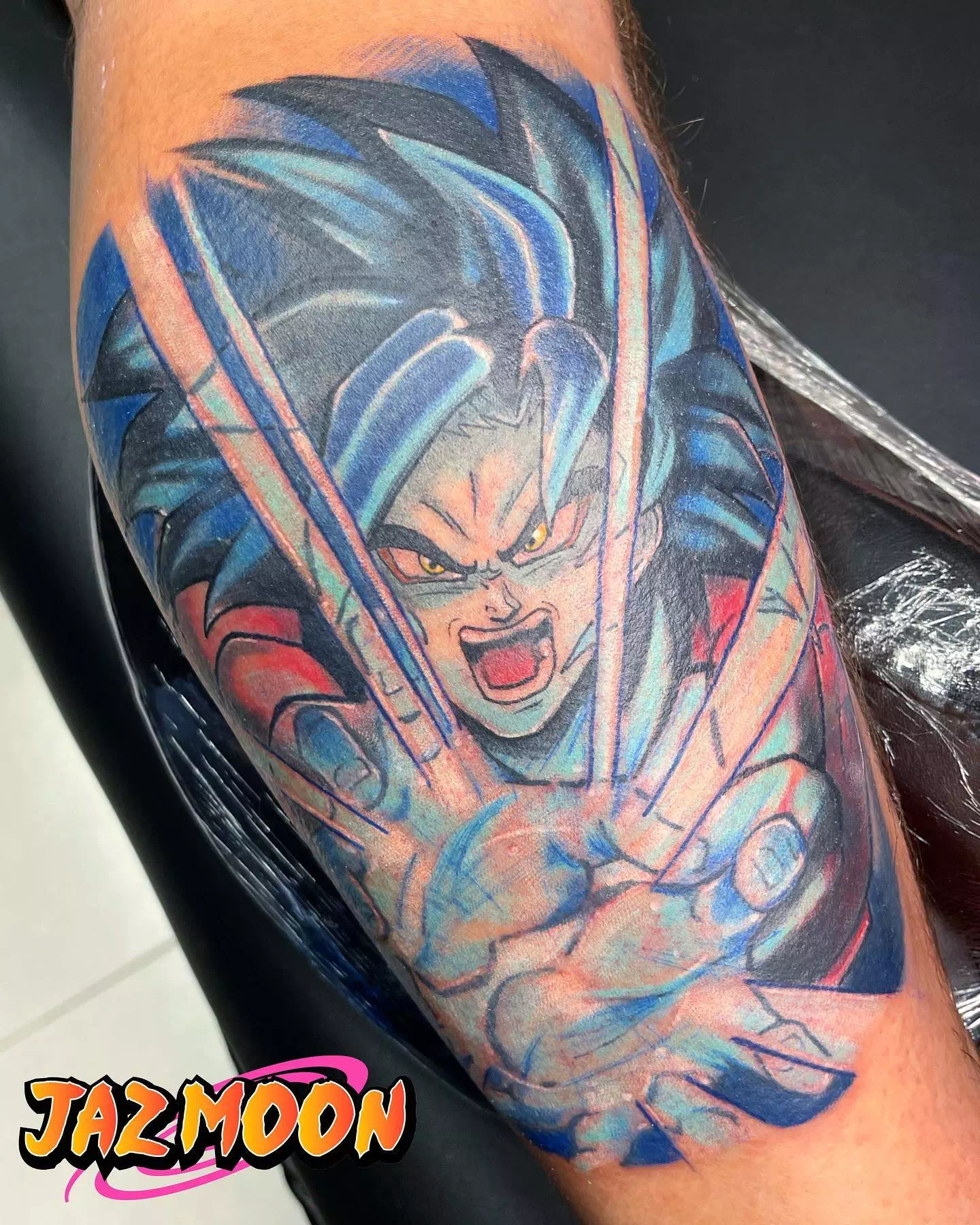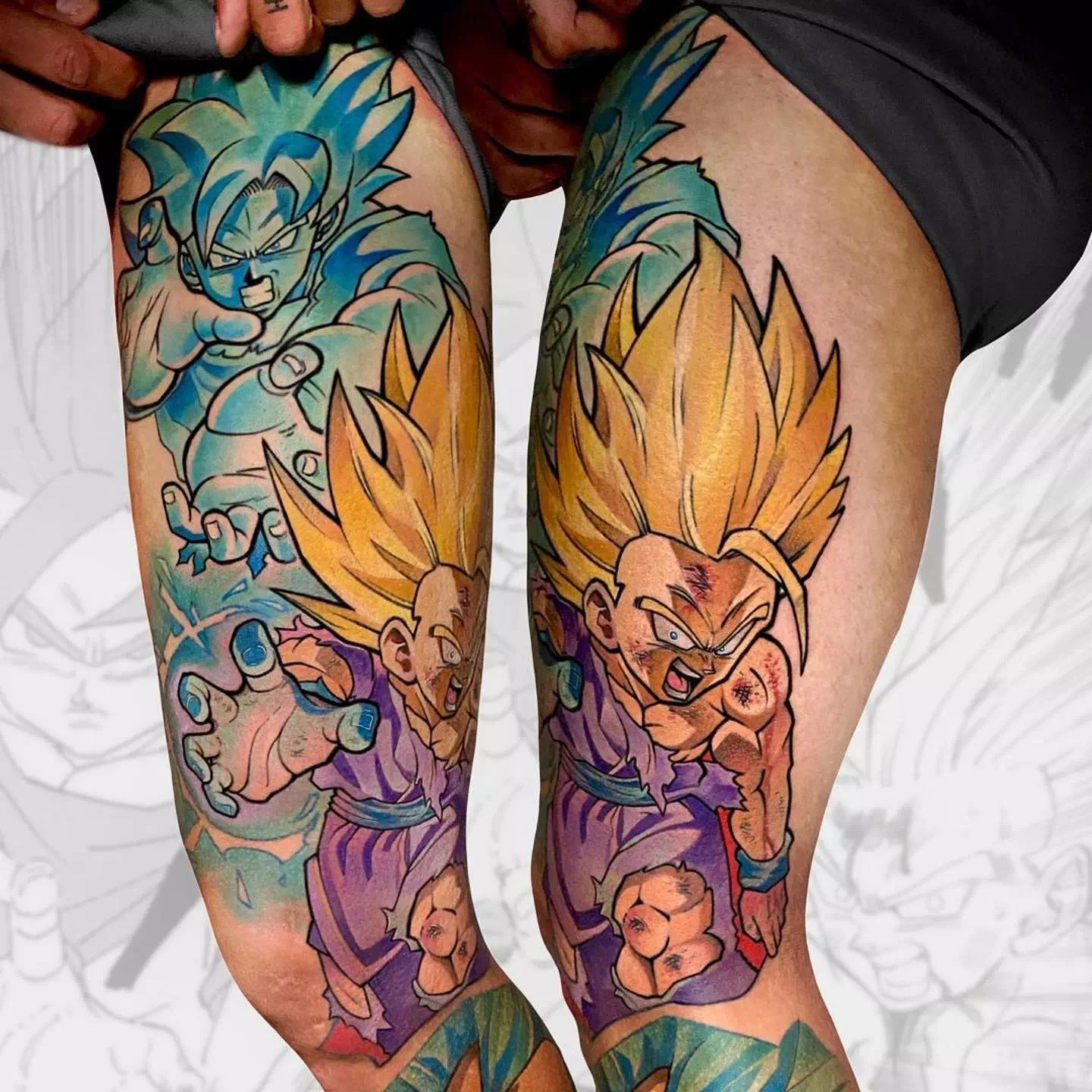 Even if this is another tattoo inspired by the Dragon Ball Z anime and not the original Dragon Balls, it's crucial to remember that Vegeta is among the most sought tattoos. He became the beloved figure of many, especially because he could battle his poisonous and proud side full of vanity.
He is the fallen prince of the Fallen Saiyan species; he wedded Bulma, although initially, he came with malicious intentions. That's why it's one of the most crucial character developments in anime history. That's why it won a position as a stunning and inspiring tattoo. It doesn't matter if you'll pick a basic or a larger design; Vegeta looks fantastic anywhere!
Bulma Tattoo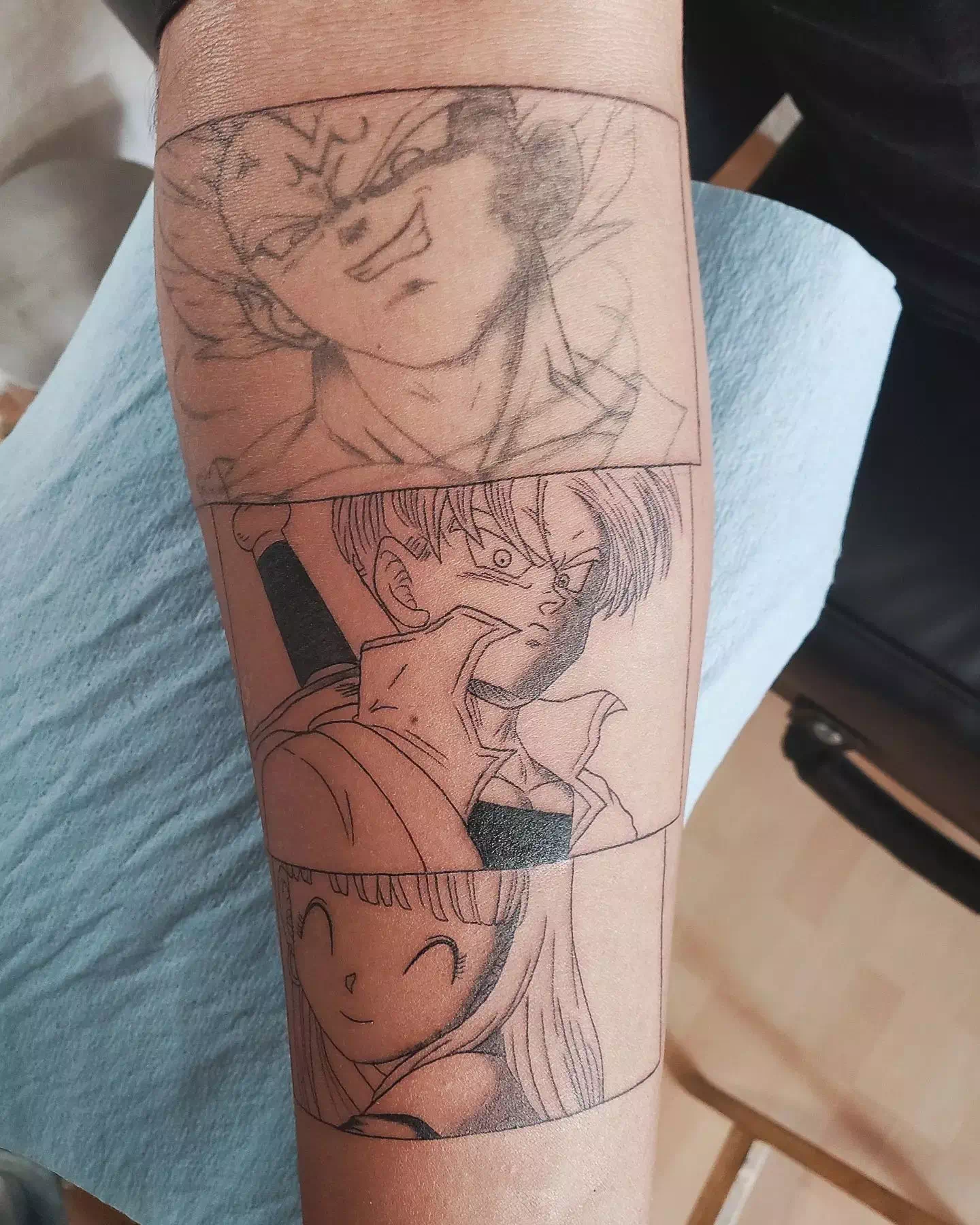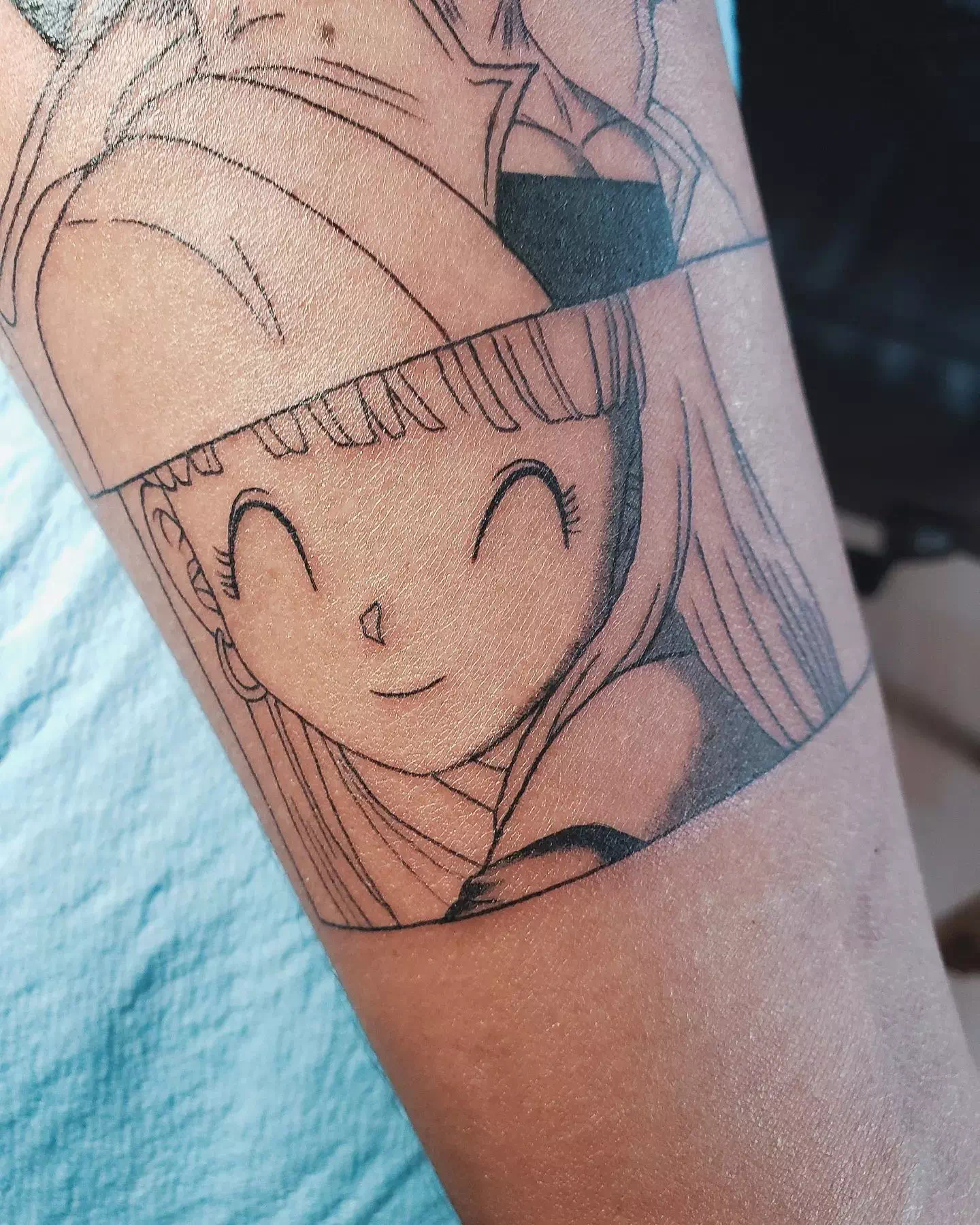 Opinions on Bulma as a character are mixed. Some think her mature character growth is amazing and aspirational for many females watching the anime. Nevertheless, some also make her judgments and choices to be erroneous, notably in the Dragon Ball Z anime.
We appreciate Bulma's tattoo designs because they express femininity, power, strength, and courage. Bulma displayed all of the things since she followed through with Goku's escapades. Although they got into all sorts of problems, Bulma also developed with Goku, Krillin, and others, standing by their side no matter what.
Bulma may signify a deep bond. Thus it doesn't surprise us when someone desires to acquire her tattoo. These tattoos will help inspire you.
Dragon Ball Tattoo Black And White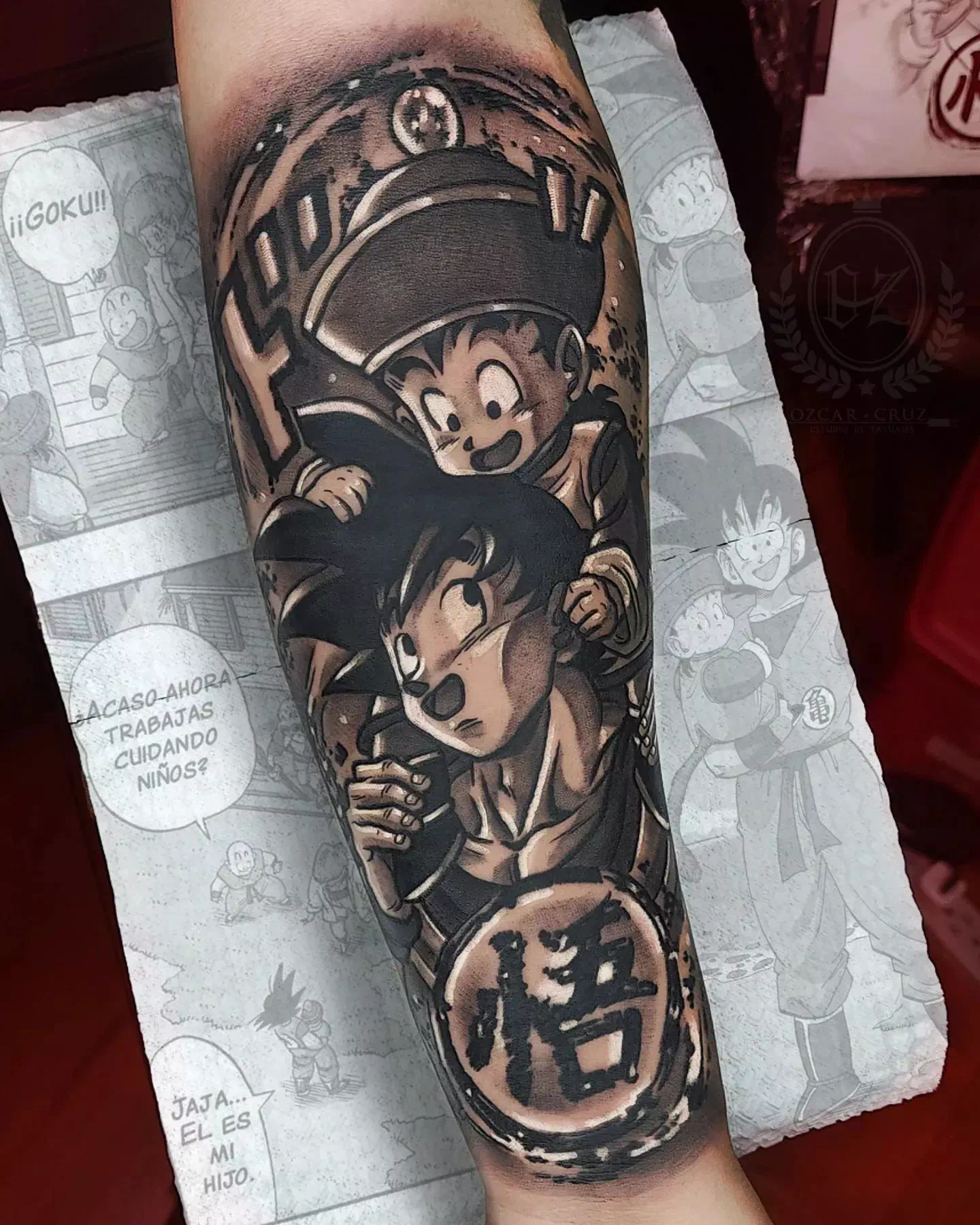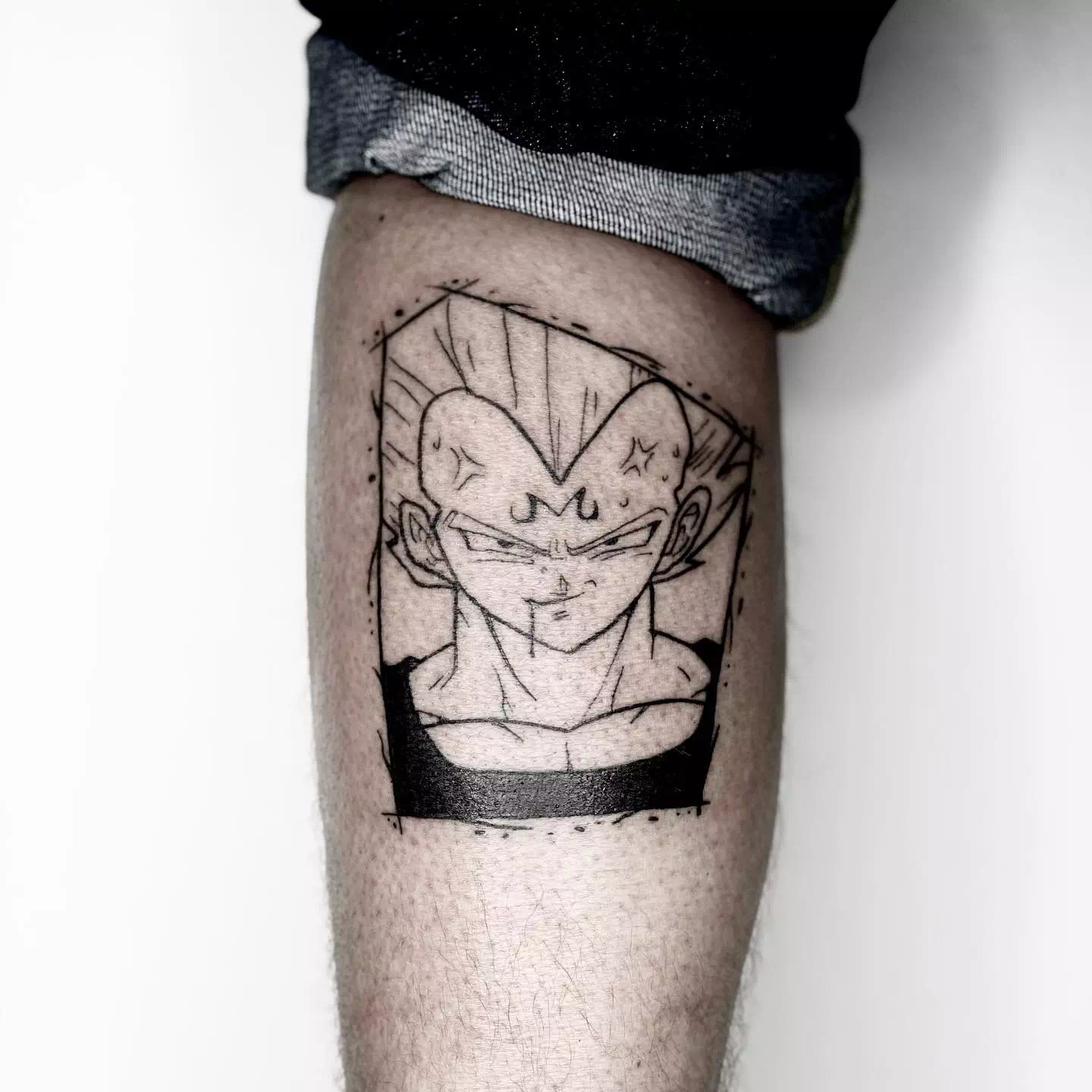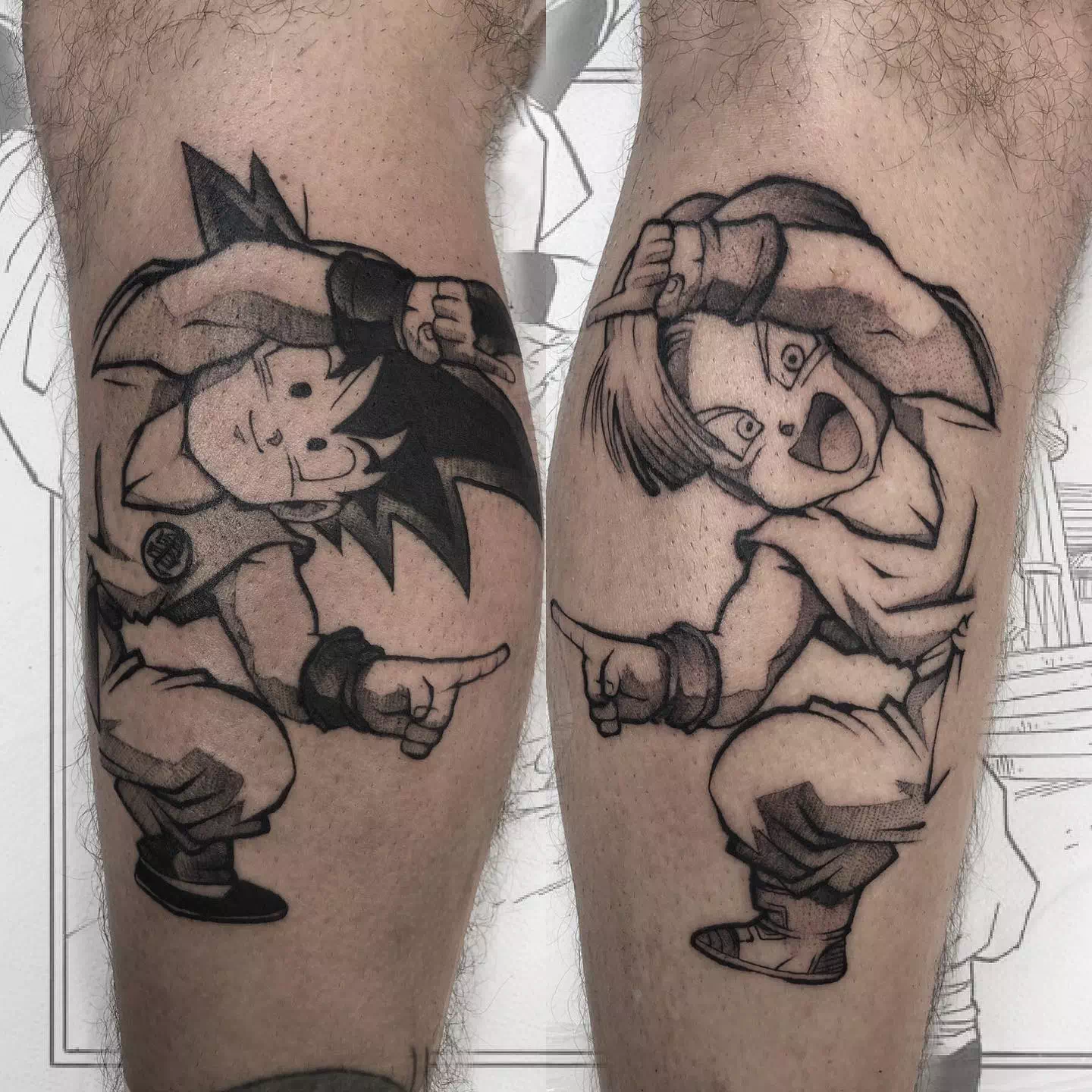 We didn't want to post too many black and white tattoos here because many tattoos here are already black and white. Additionally, several of the bright designs we displayed would look just as fantastic and simple if they simply featured black and white textures.
Black and white tattoos are more prevalent among individuals who like manga than anime. Still, everyone enjoyed both manga and series during their peak age. Suppose you want a tattoo sleeve or other little and scarcely noticeable tattoo. In that case, it's a terrific option to go with a black and white tattoo.
The Frieza tattoo looks better exactly because it's black and white. It stresses its wickedness and evilness and greed and ambition for power. Sometimes, black and white tattoos can assist express the proper feelings particular characters possess.
Dragon Ball Tattoo Sleeve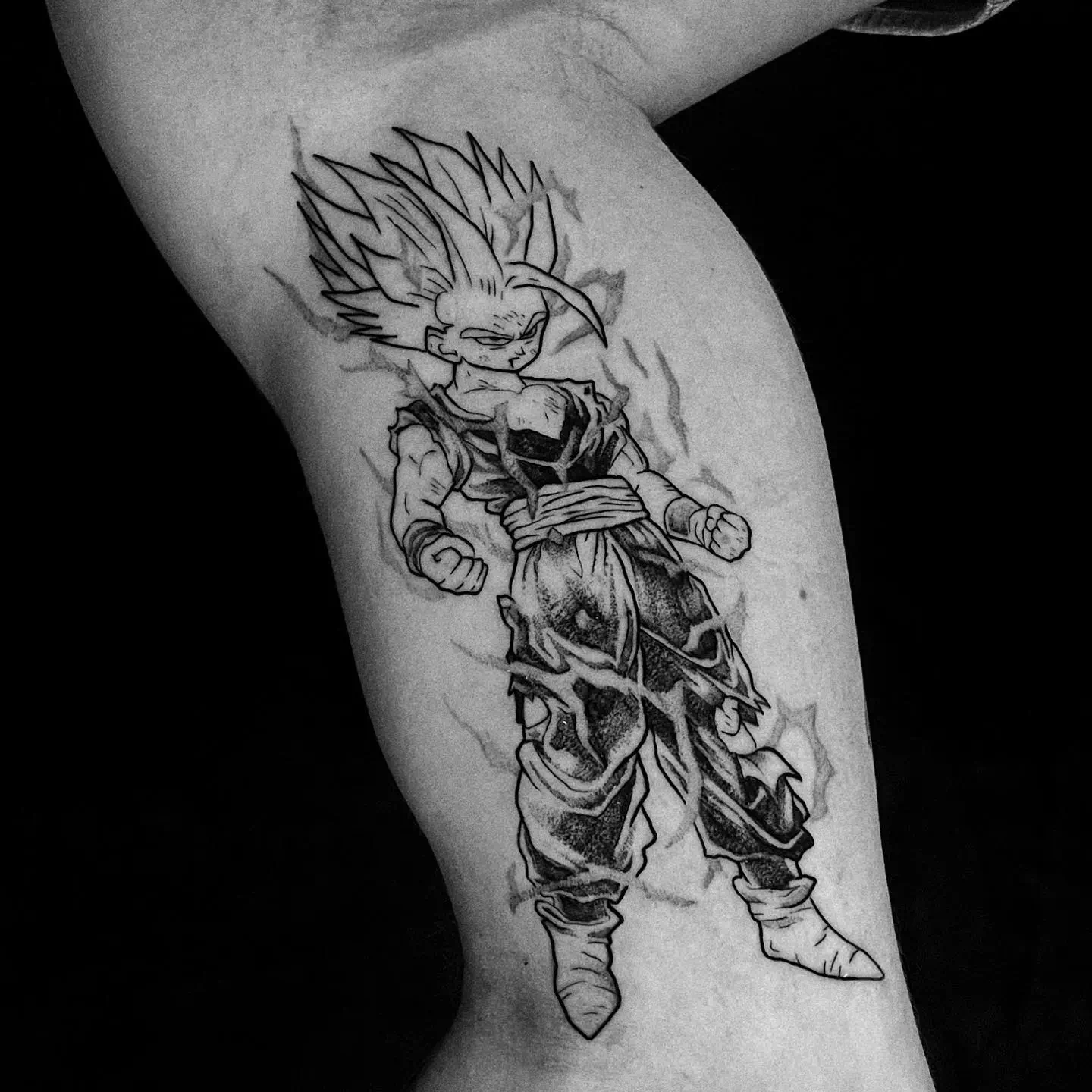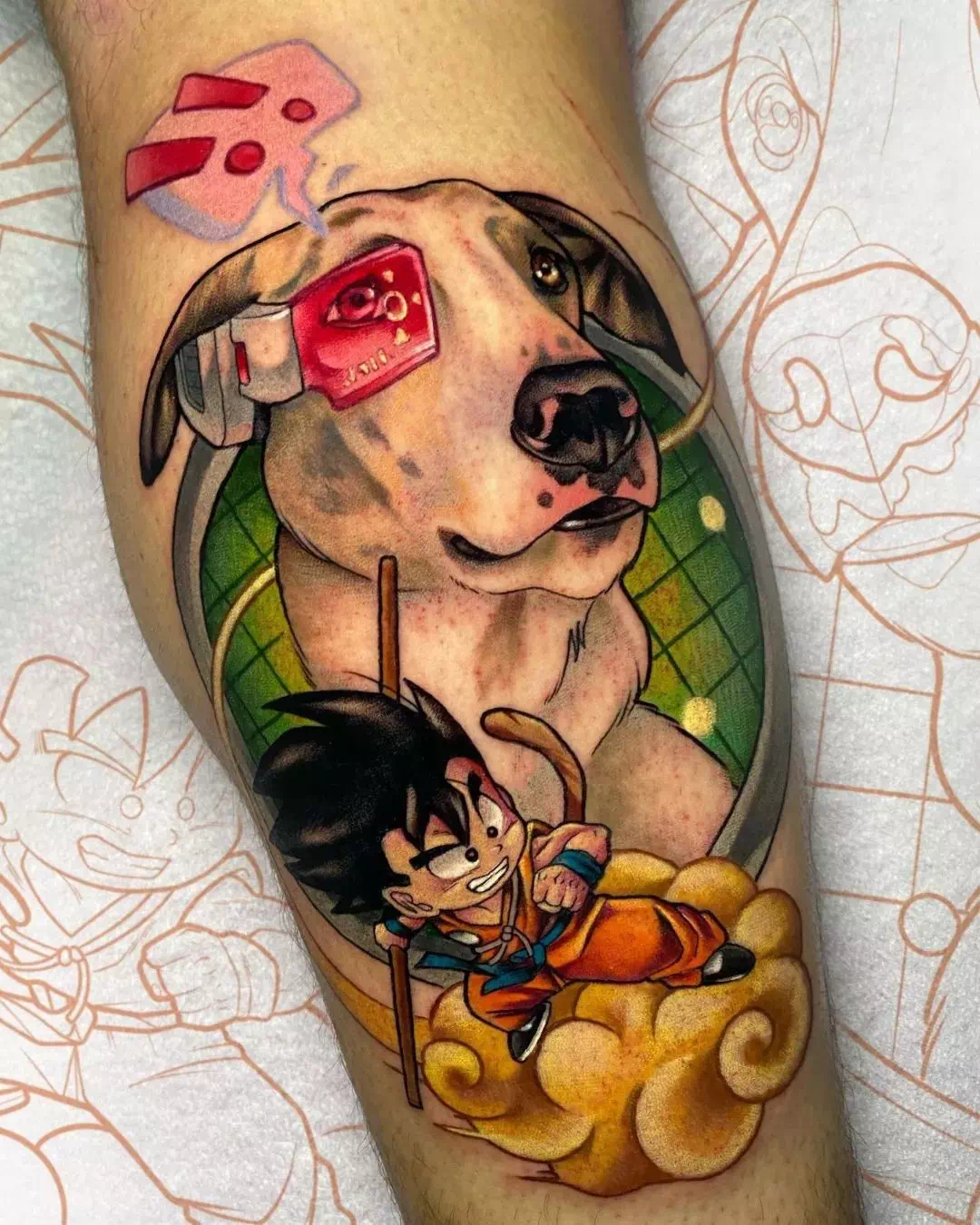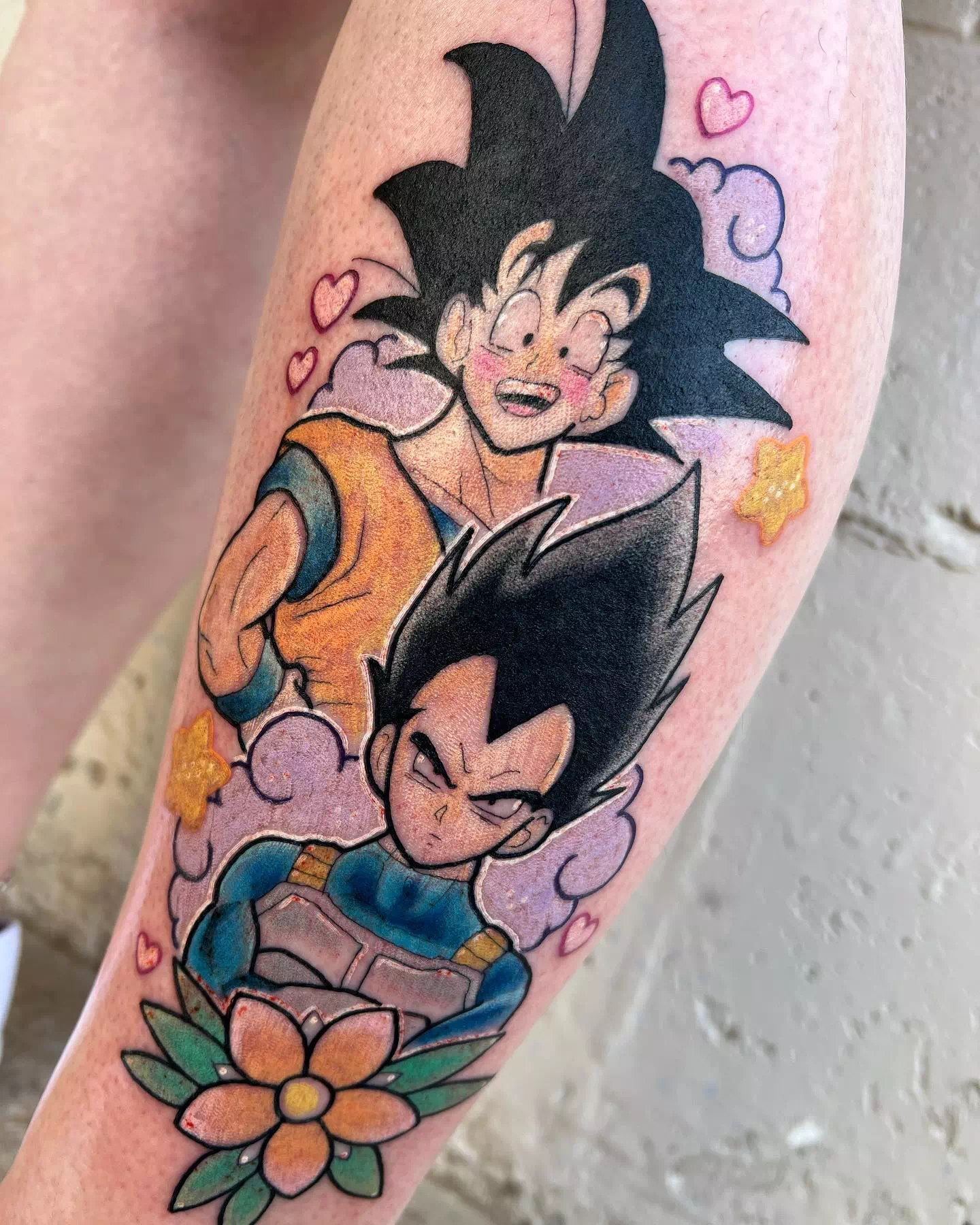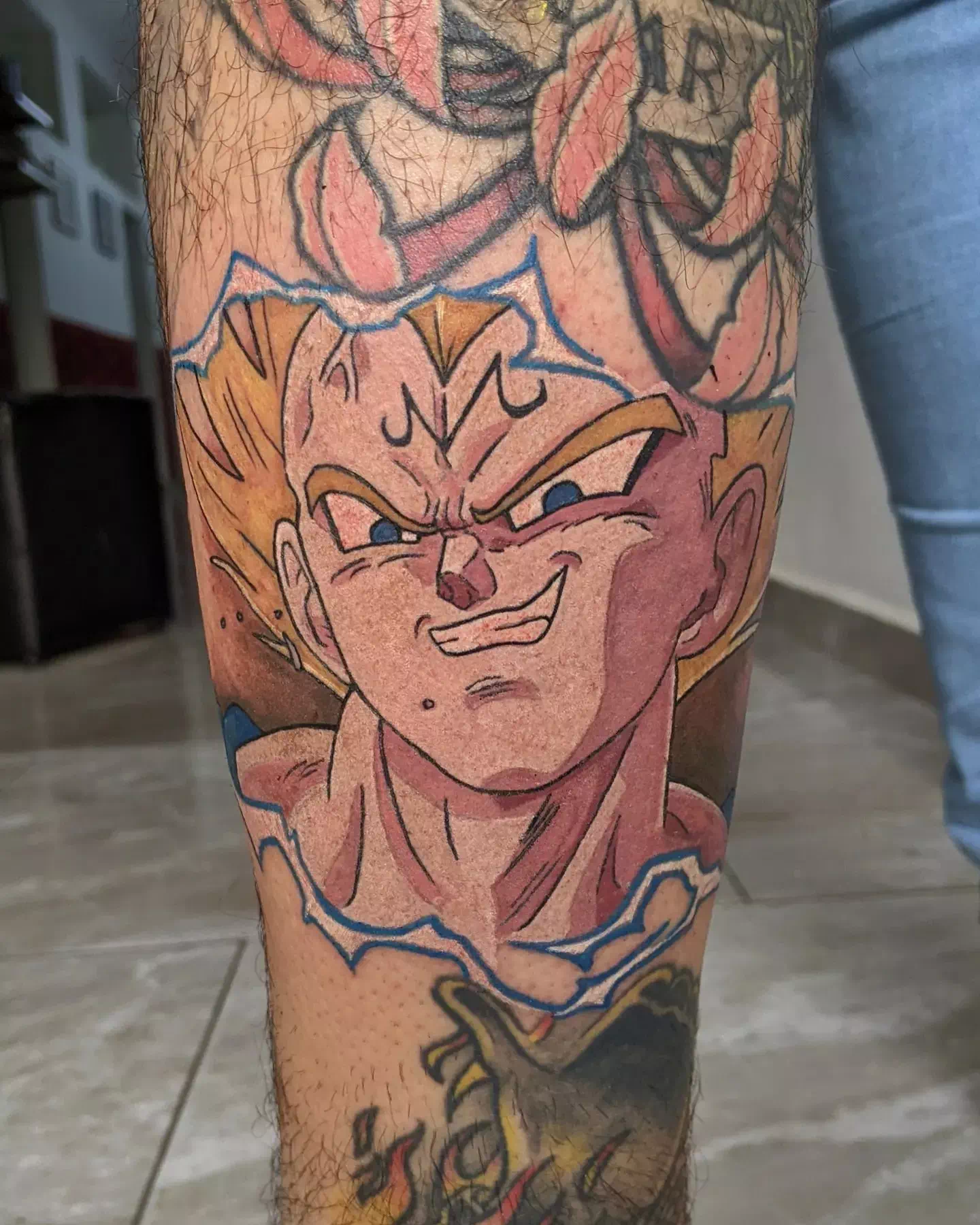 Some folks are so tied to the tattoos and the DB tale that they'll be more than eager to retell it with their tattoos. Tattoo sleeves have that narrative potential since the tattoo is huge, and it might seem like a carousel.
There is a lot of versatility in obtaining a sleeve tattoo. We included various Dragon Balls designs you may be interested in drawing the inspiration from. You may play with the black and white patterns, which are the easiest. Additionally, you may employ colorful clothes and characters to bring additional life to your sleeve.
The only drawback is that it takes quite a long to make and hurts a lot. Still, you may tattoo it in many sessions.
Dragon Ball Z Small Tattoo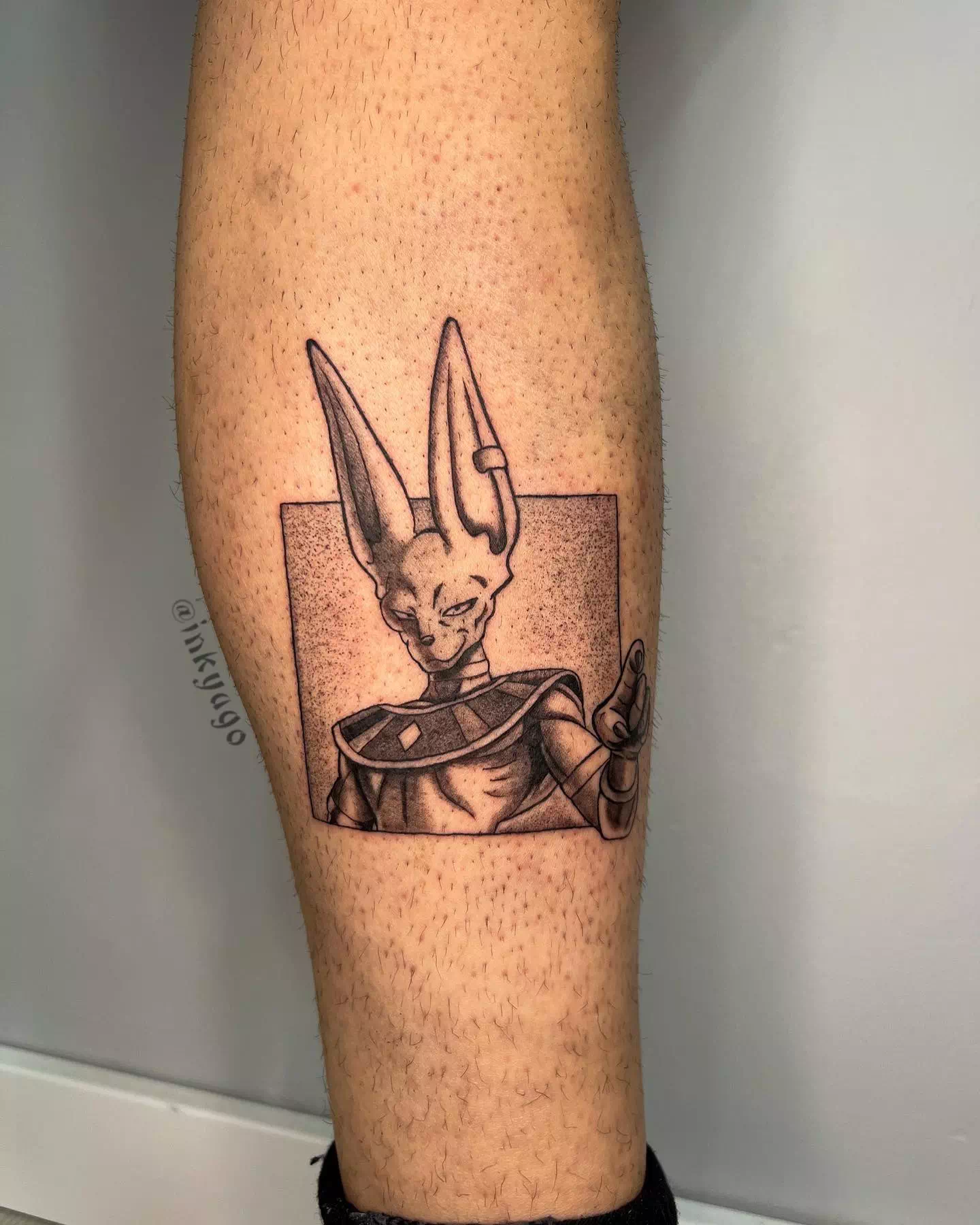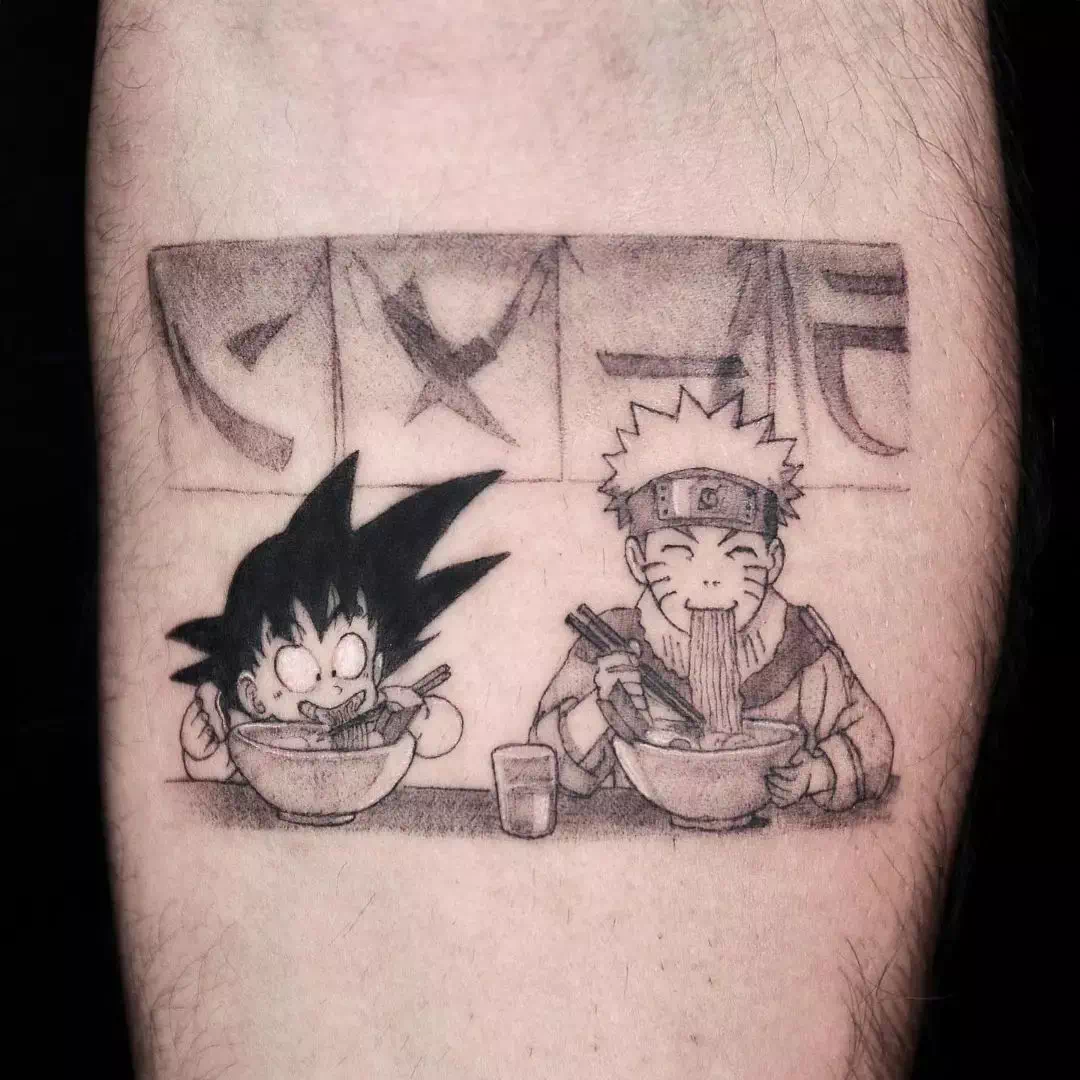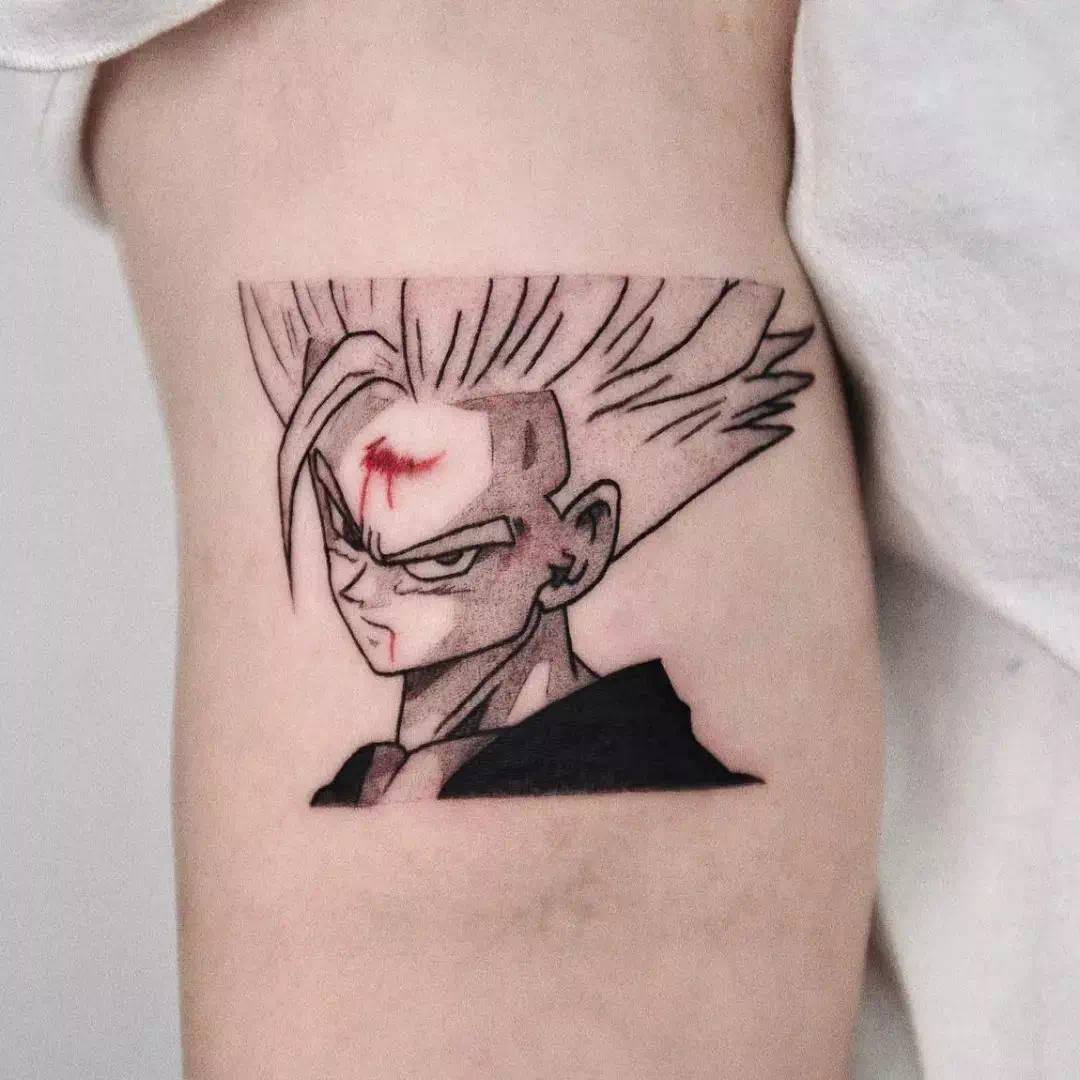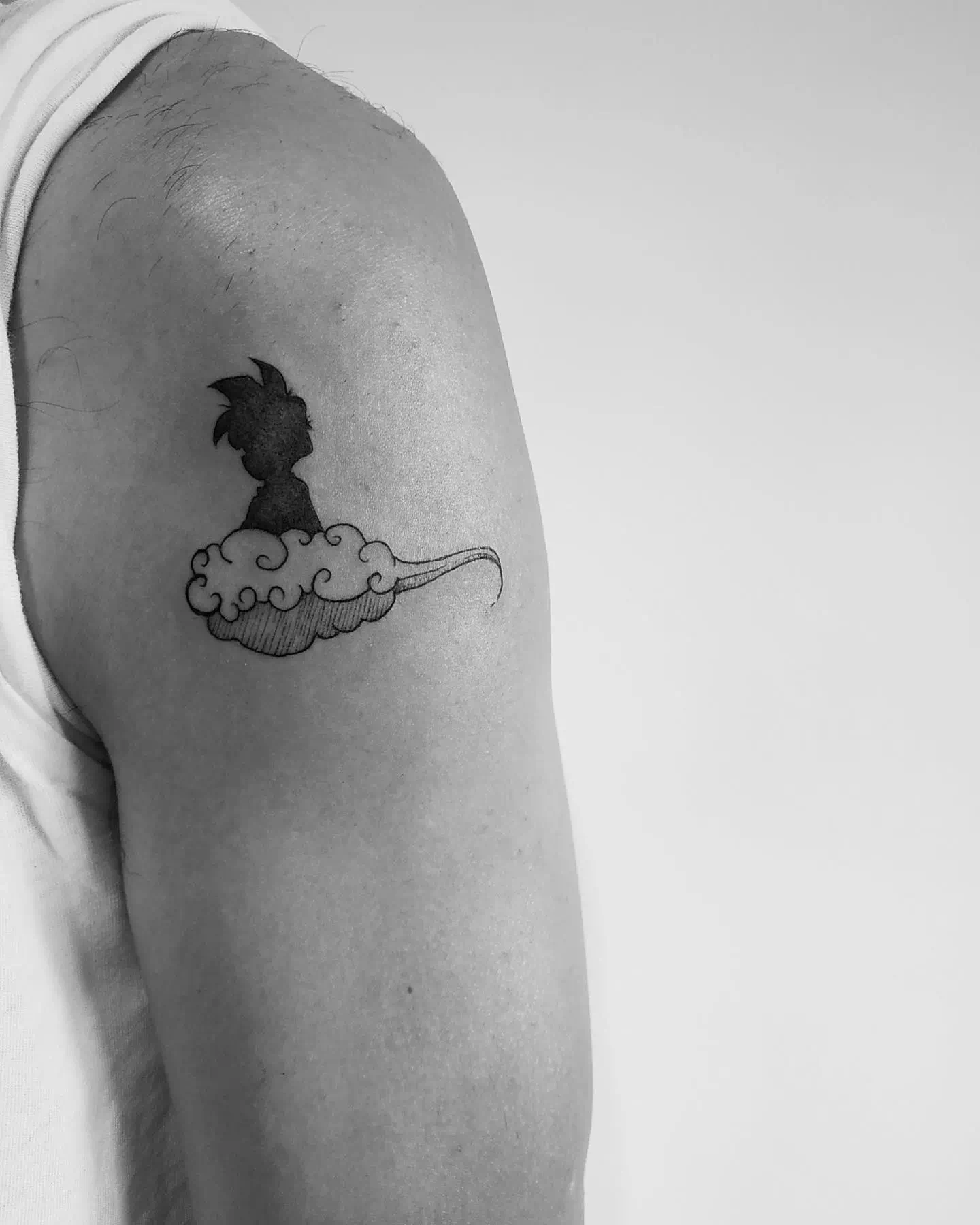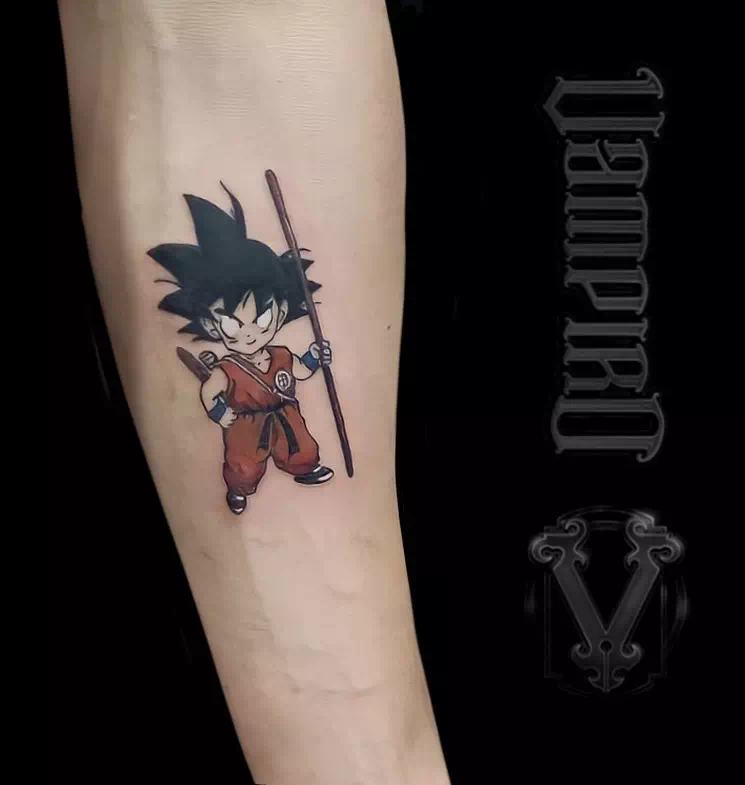 If you're more motivated by little tattoos, you should see into smaller tattoos. We chose to list a handful because not everyone is happy with their tattoos being shown. Some bosses and coworkers make concerns about tattoos, especially if they're based on an anime that isn't that acceptable elsewhere.
Hiding behind a minor tattoo is also excellent for folks afraid about their parents condemning them or becoming furious about a tattoo. You may produce a variety of little tattoos. Some are more ideal in hidden settings, while some would look wonderful everywhere. While you should utilize one-color patterns in the less prominent spot, you may experiment with other colors and paints.
Dragon Ball Back Tattoo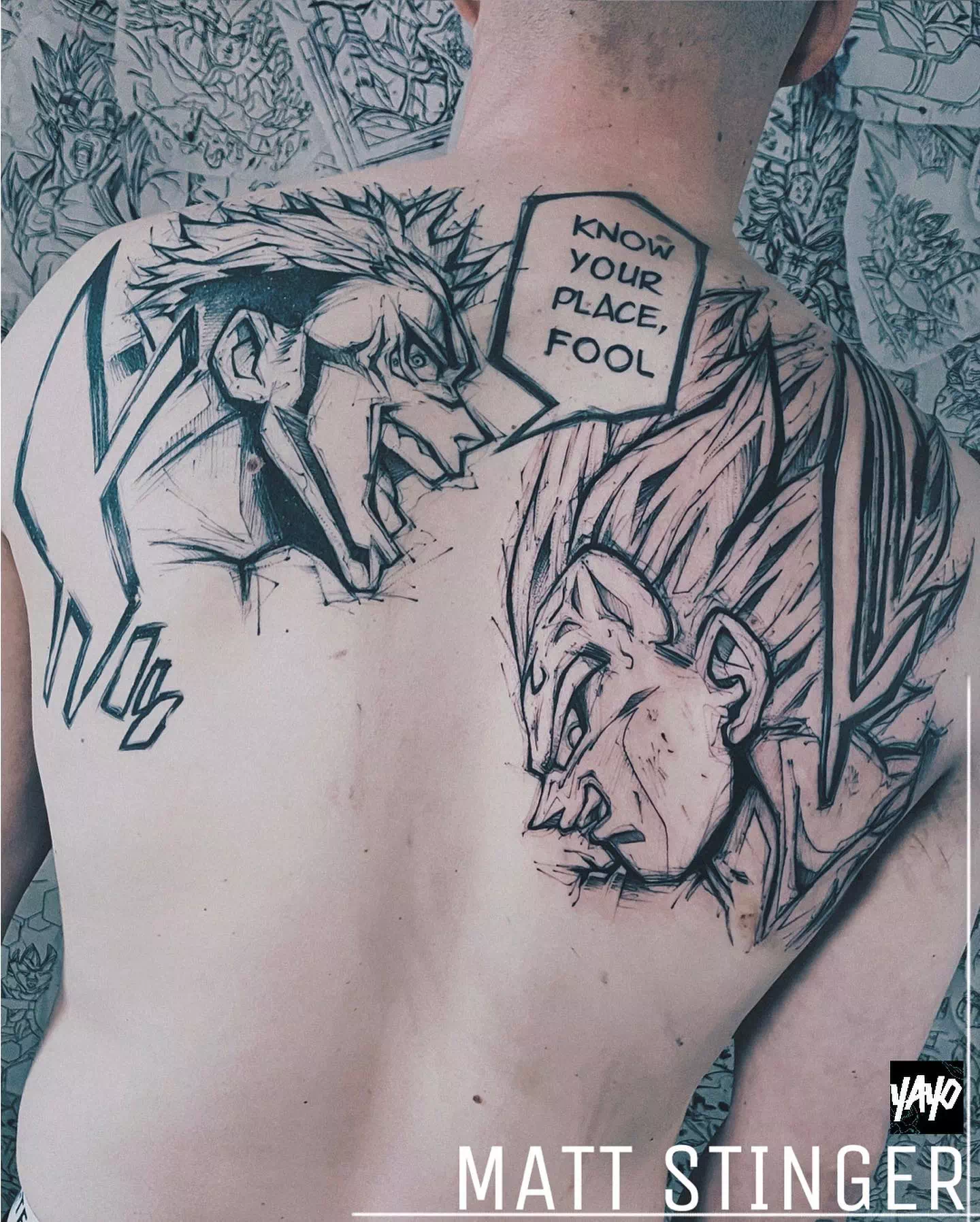 Similar to sleeve tattoos, back tattoos also have a narrative aim. That's why they're super-popular. They can depict a fight, a gigantic Kamehameha wave, or a special event from the series. Still, many people may also use it to symbolize Shenron's strength.
If you prefer to have a back tattoo, you may also ink a little design on your back shoulder or your lower back; the decision is in its completeness yours. We're particularly in love with the simple Shenron design surrounded by flowers and other symbols.
Dragon Ball Forearm Tattoo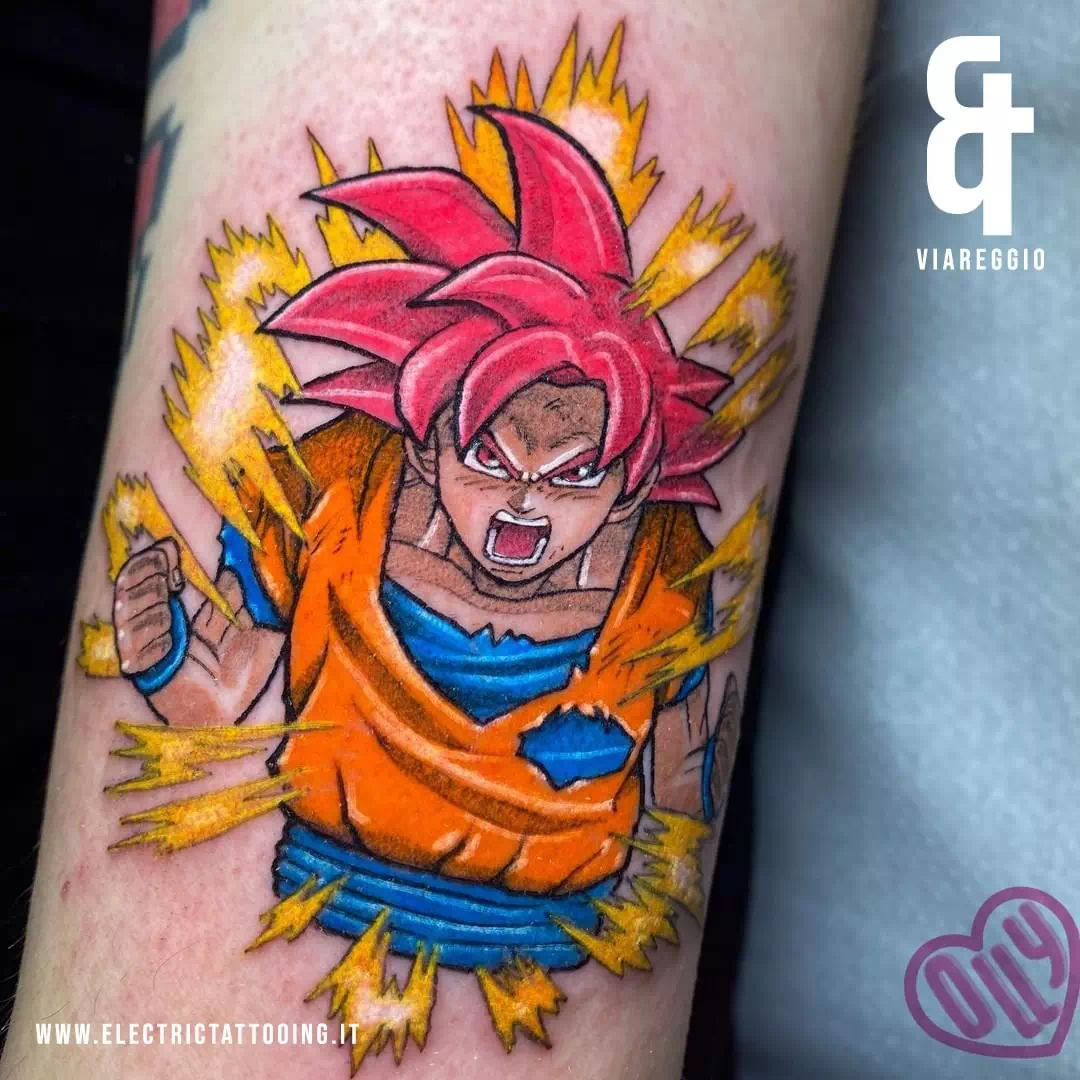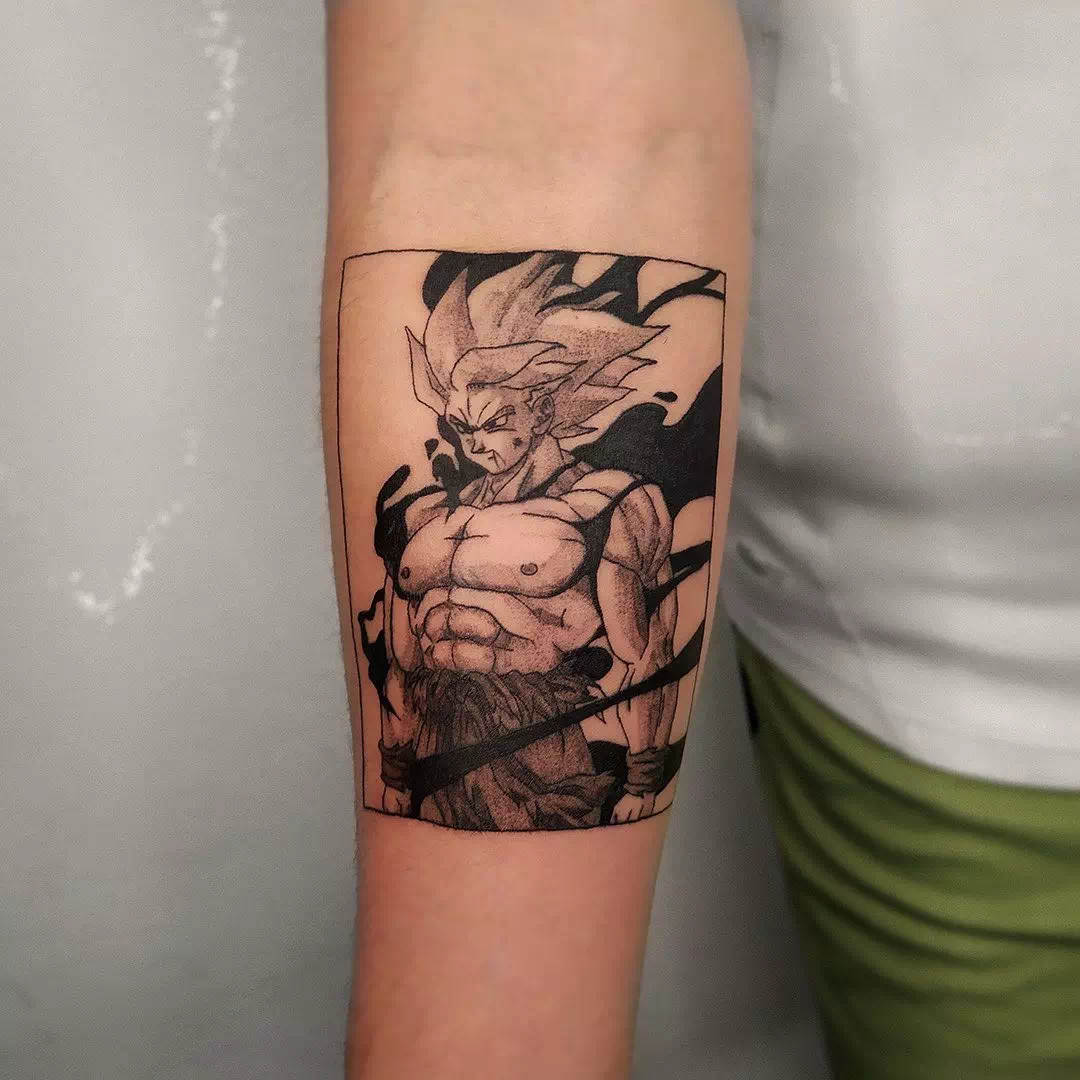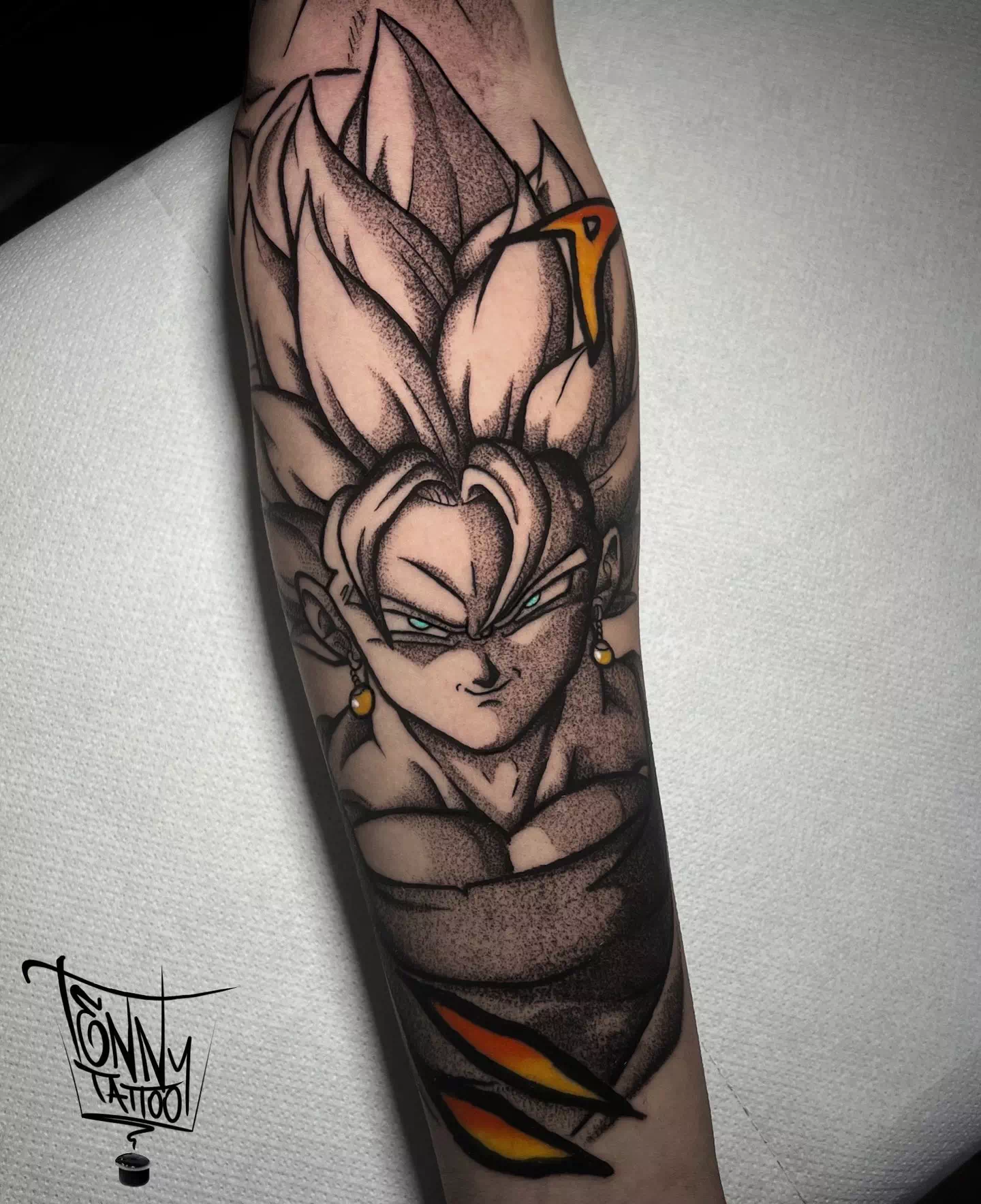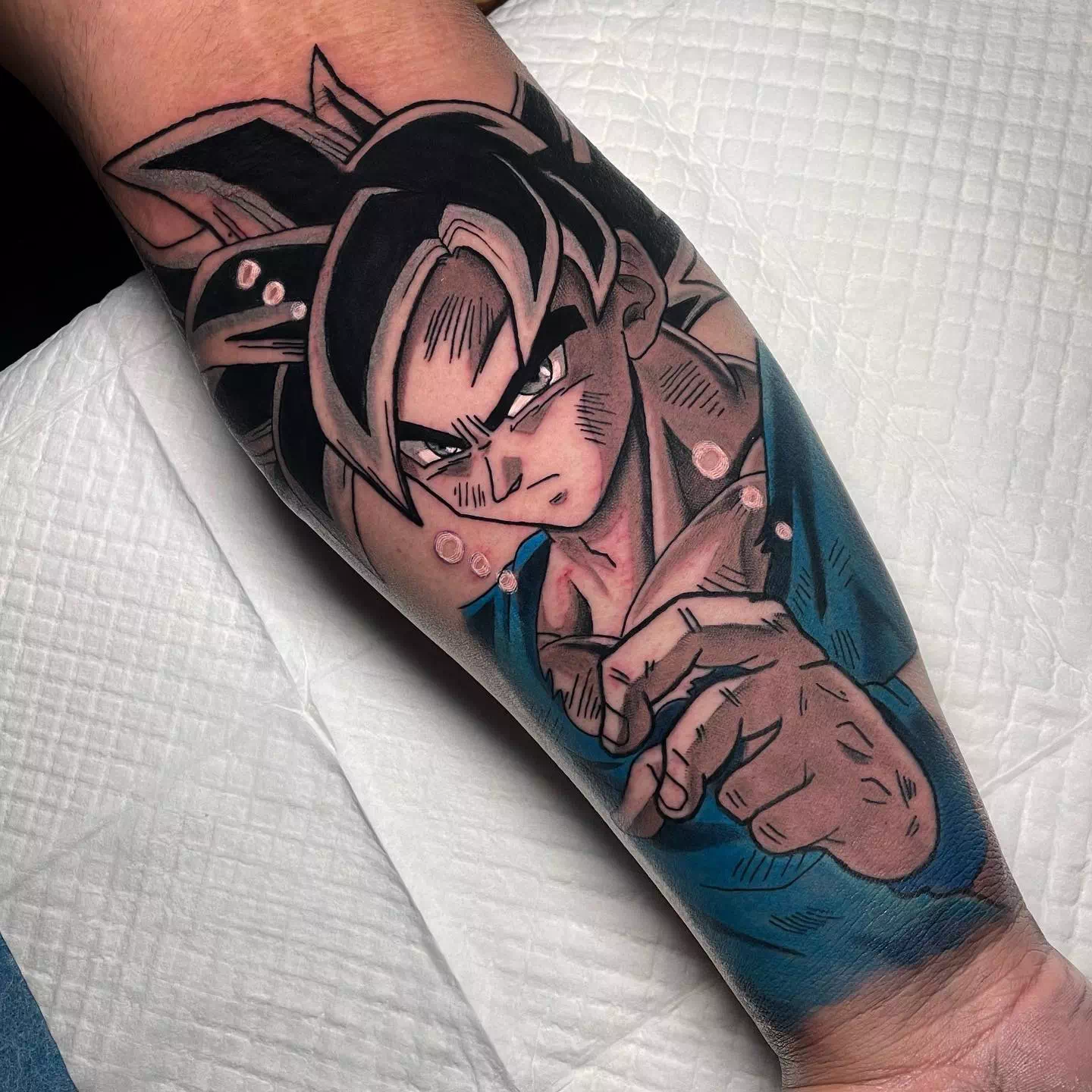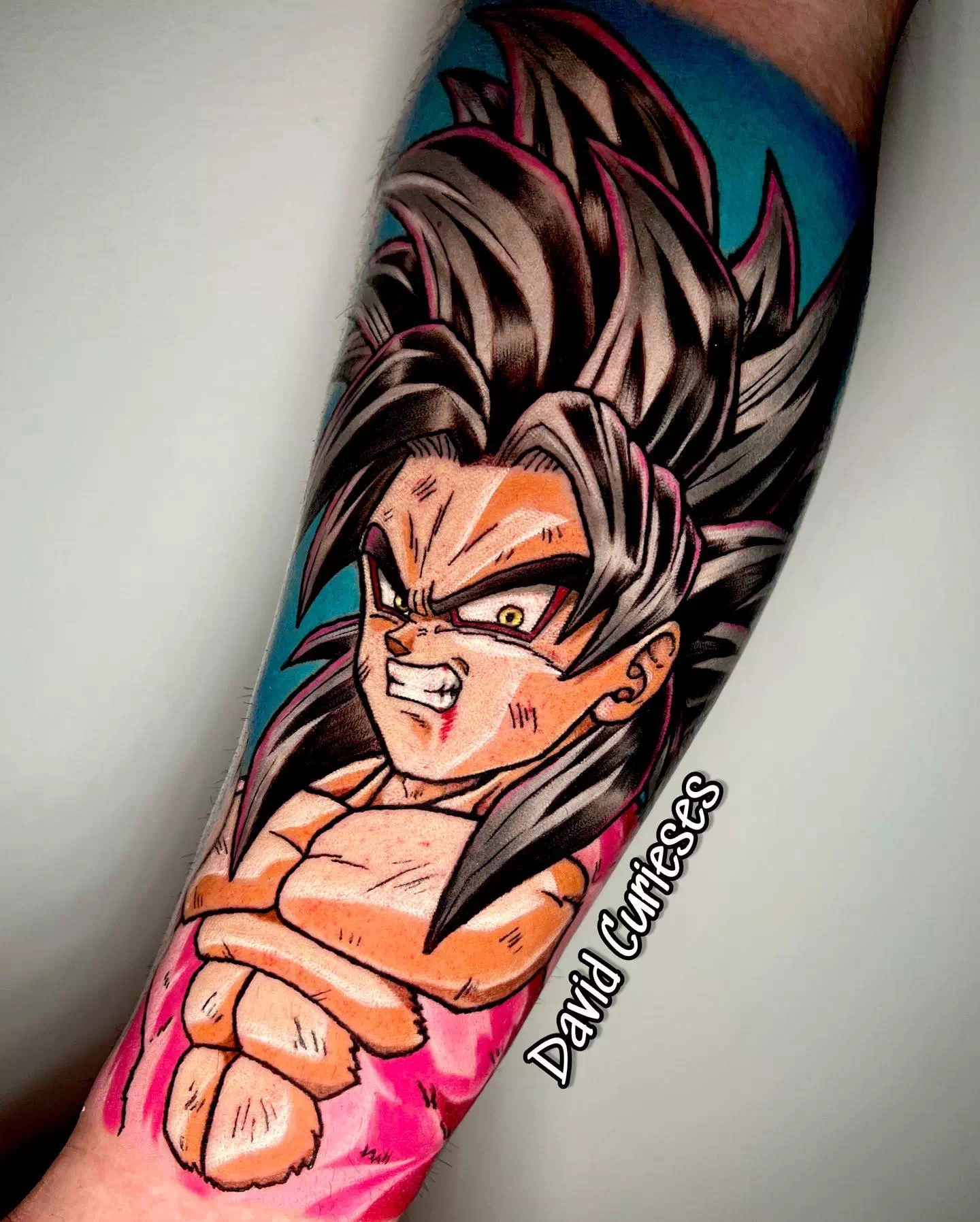 When you're not ready to take the enormous step of getting your full arm converted into a tattoo sleeve, even a forearm feels daring enough. Here are several designs, from aliens to Goku launching a super-powerful Kamehameha. All the tattoos are thought of properly and offer attention to detail.
The forearm may be a small hard location as the veins are close, and the layer of skin might cause a little pain when tattooing. Still, remember that shading doesn't hurt as much, so you probably won't experience that many troubles obtaining a tattoo on your forearm.
Shenron Dragon Ball Z Tattoo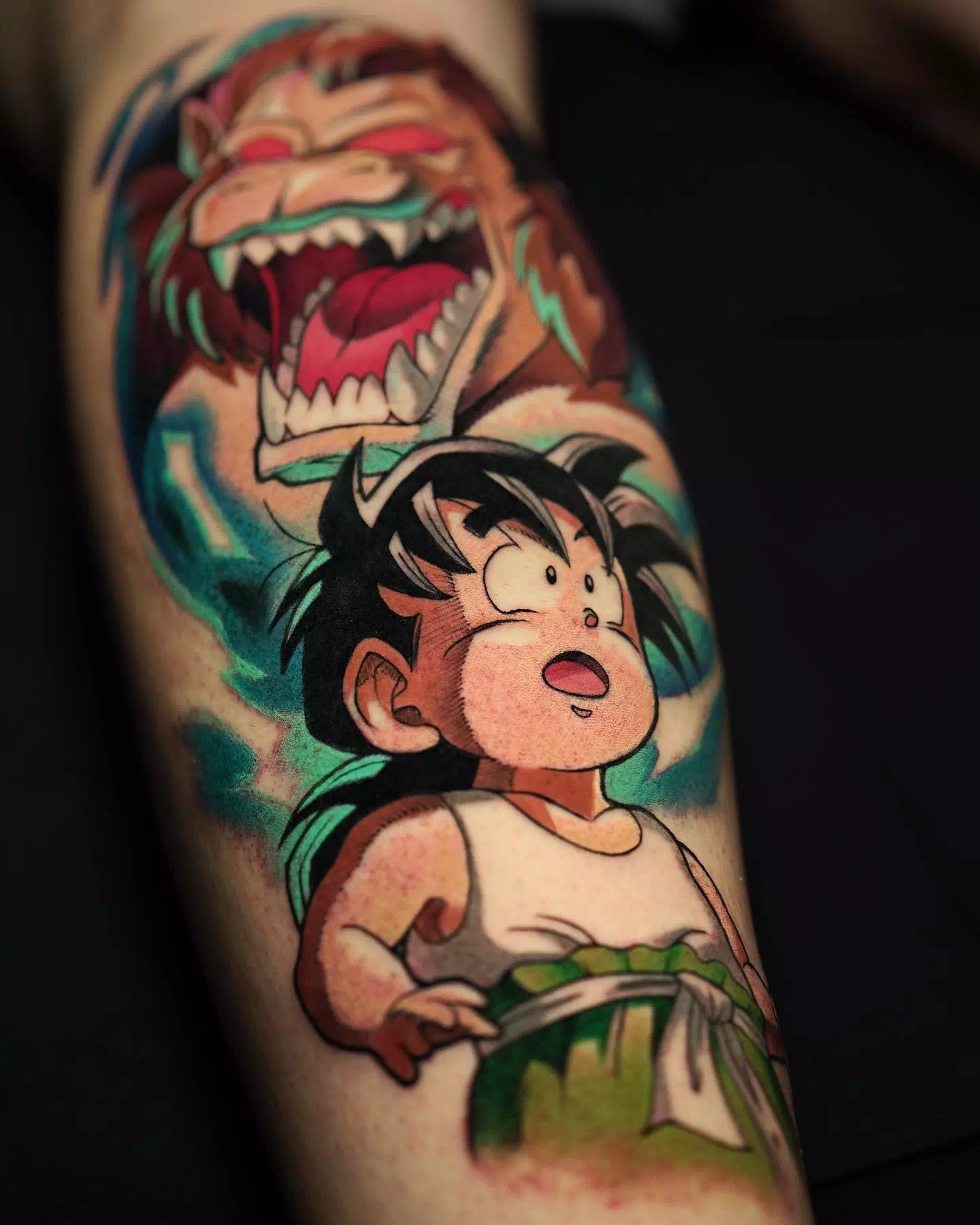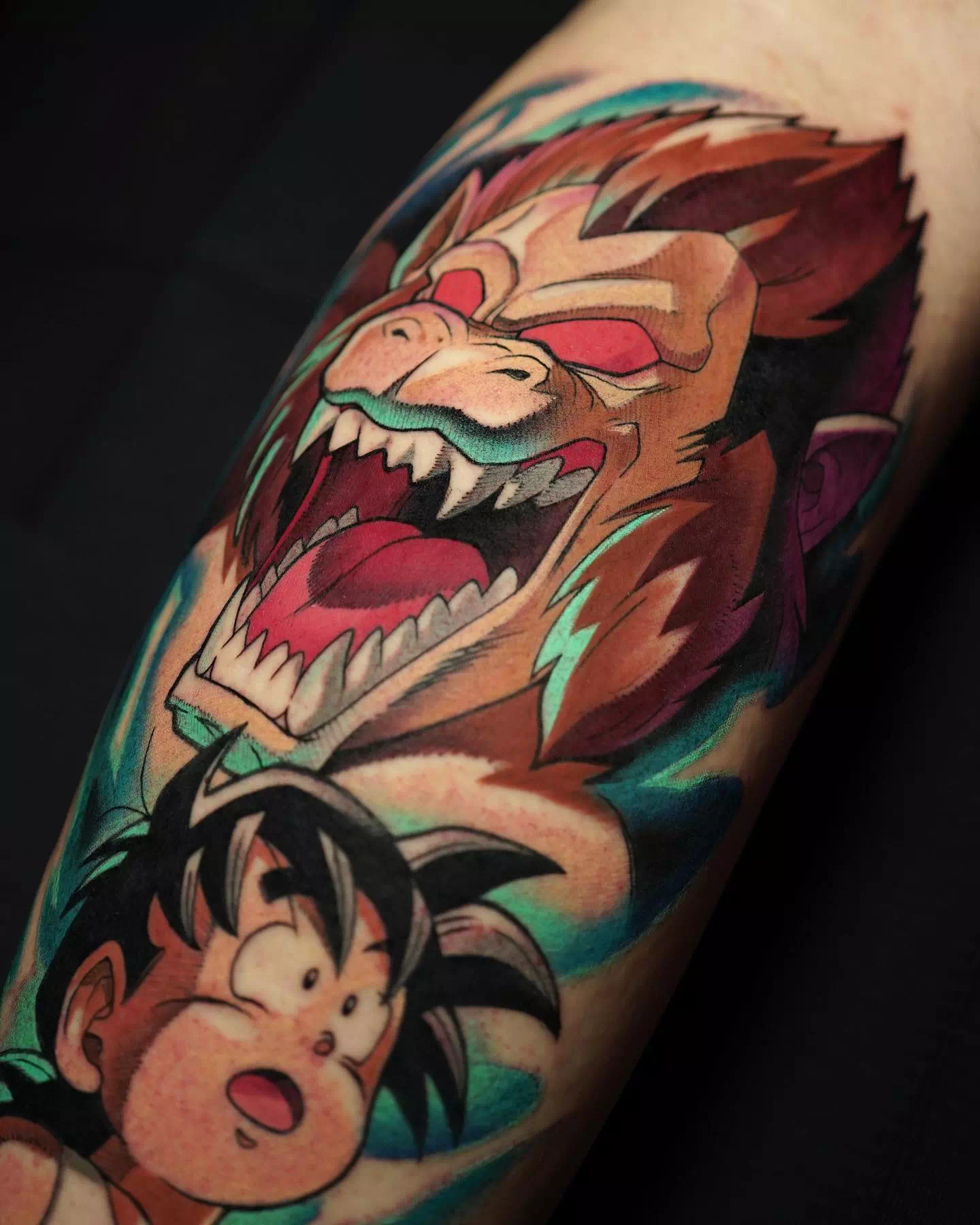 Shenron is pretty much the hero of the Dragon Balls, especially early in the program, when characters are shown gathering the dragon balls for the first time. Once collected, the balls will summon the dragon, enormous, terrifying, and terrible. Shenron will grant one desire to those who called it. In most situations, it's the resurrection of a loved figure who died.
If you merge the powerful role of Shenron and other key symbols of dragons as a tattoo, you may get a fantastic outcome. We appreciate the design that was employed with the tattoos. They're sharp, detailed, and well-fitting.
Dragon Balls Young Goku Tattoo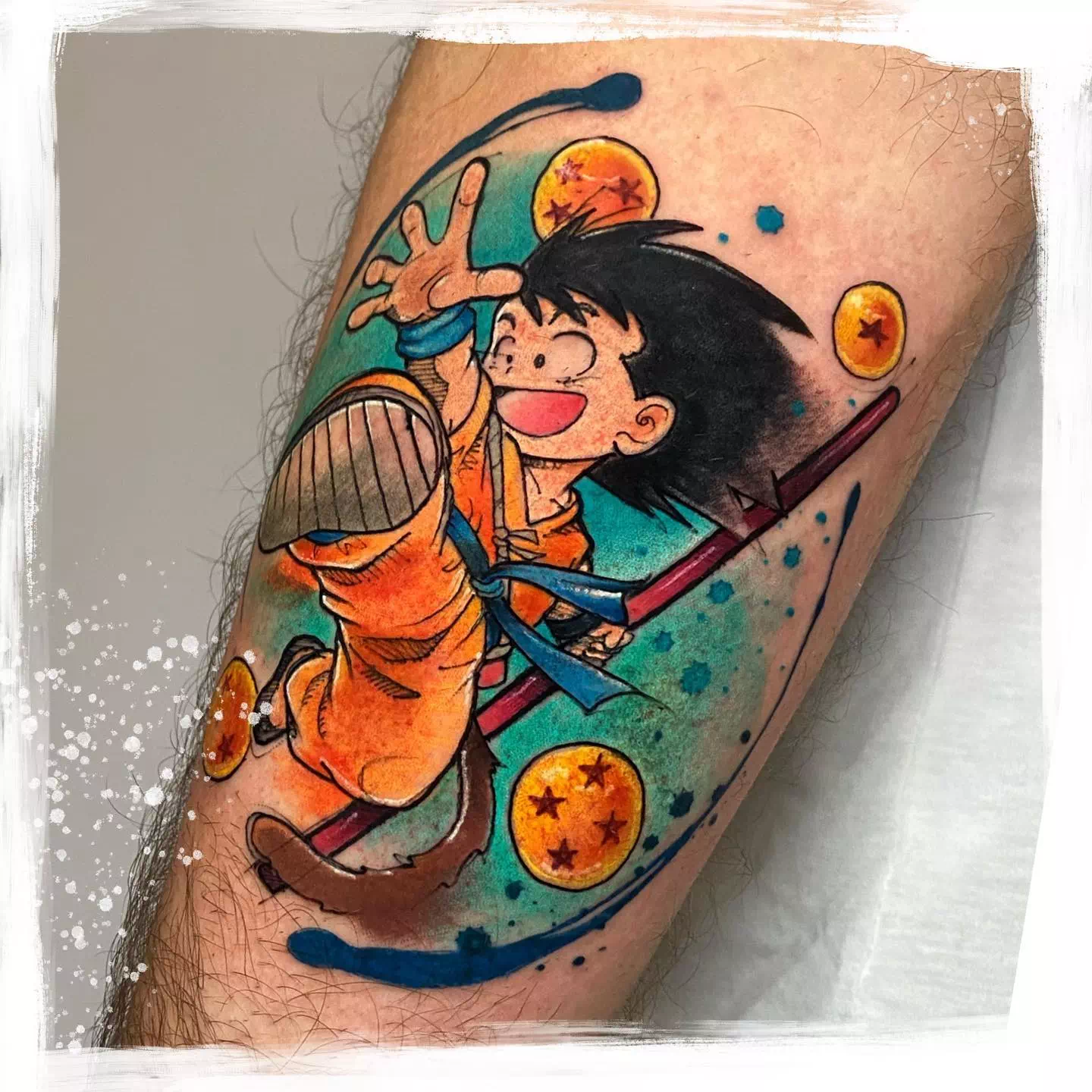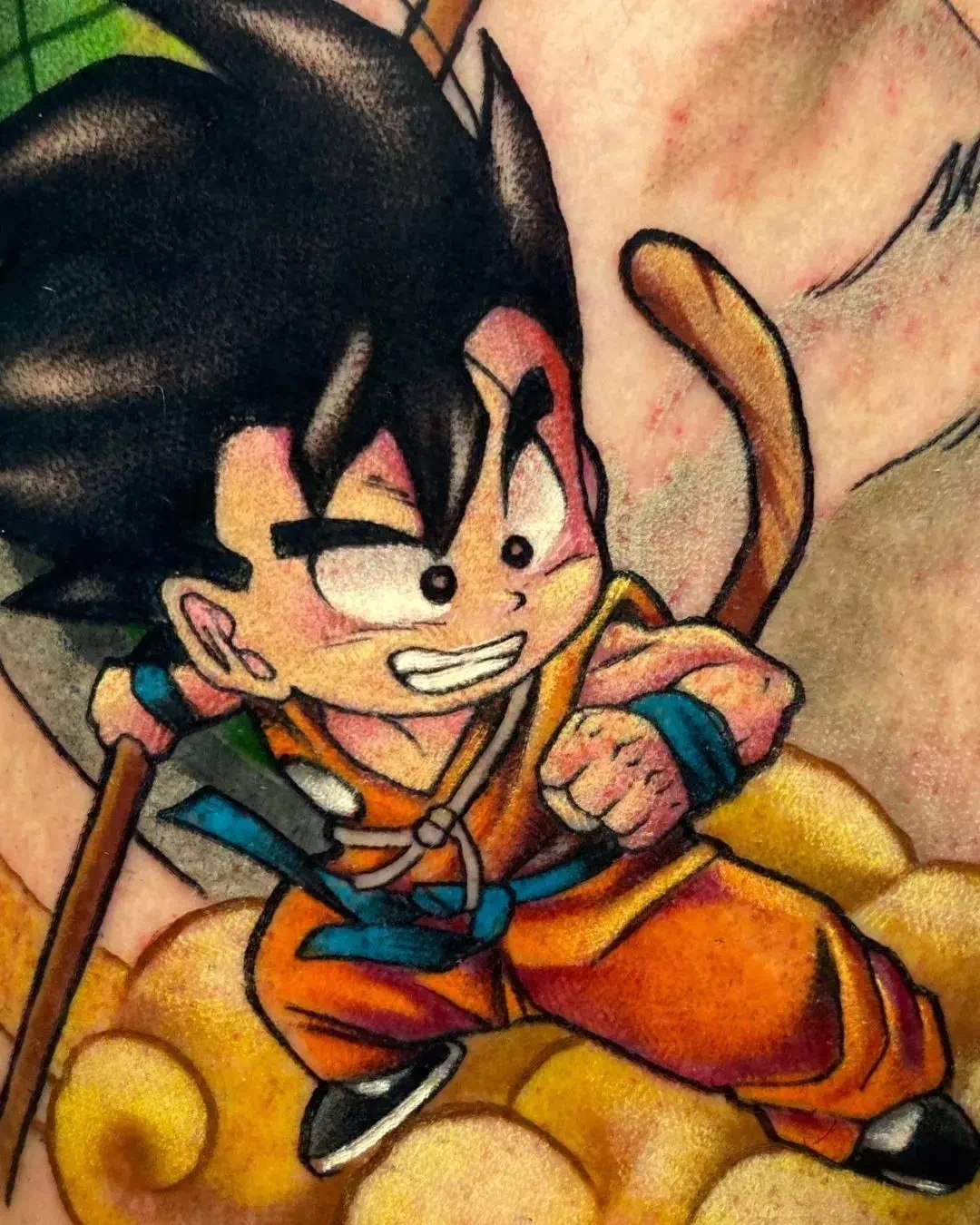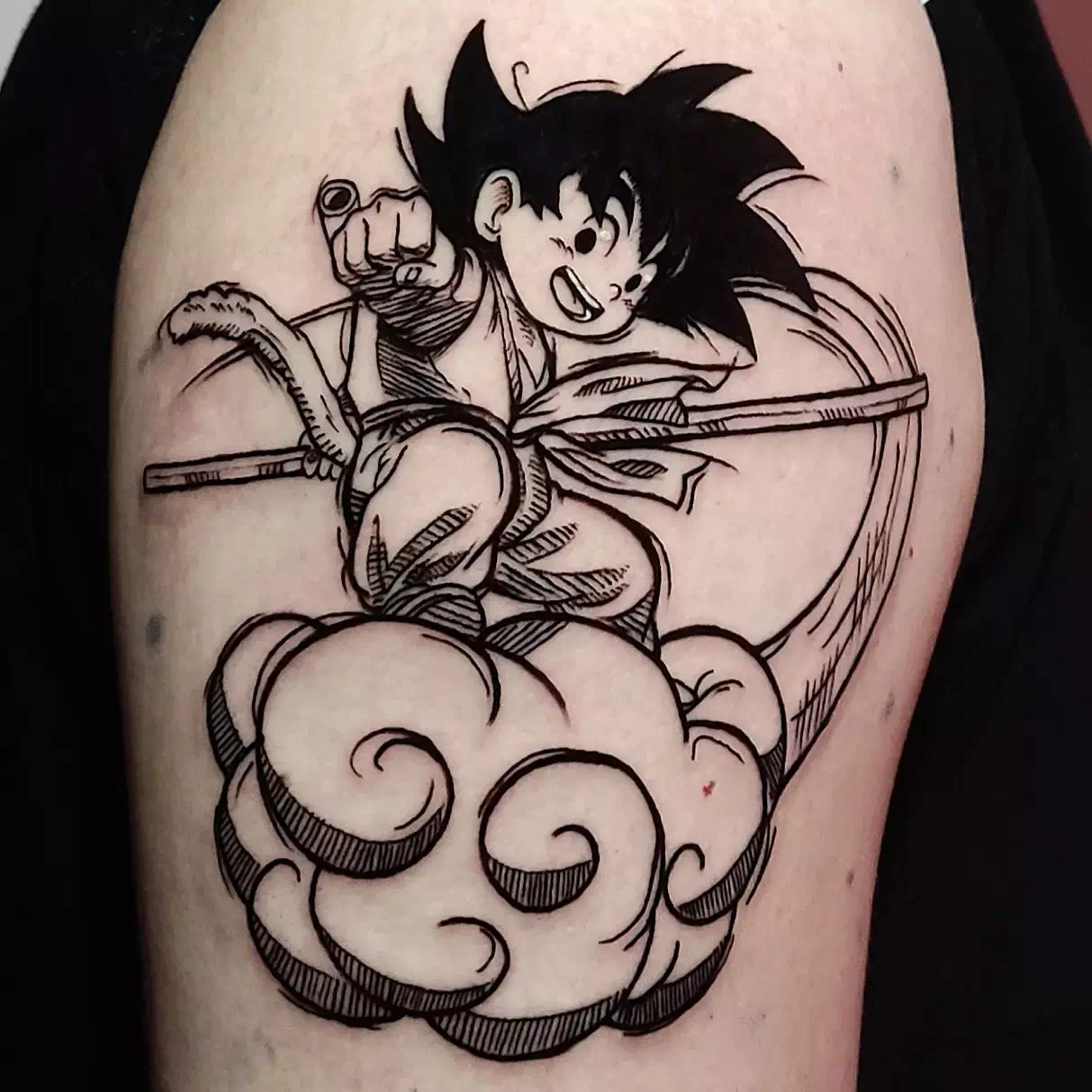 Even though Vegeta is thought to have the best character development, many people still think that the character development of Goku is amazing. He came from a young boy who knew nothing about the world but to fight to a powerful tournament champion, spouse, and parent.
His character growth demonstrates how he started as a weak yet brave youngster, and his courage has guided him through the series and all the obstacles he and his companions experienced. With that in mind, the Young Goku tattoo may indicate youth, innocence, being naïve, terrified but bold, and much more.
Dragon Ball Tattoo Ideas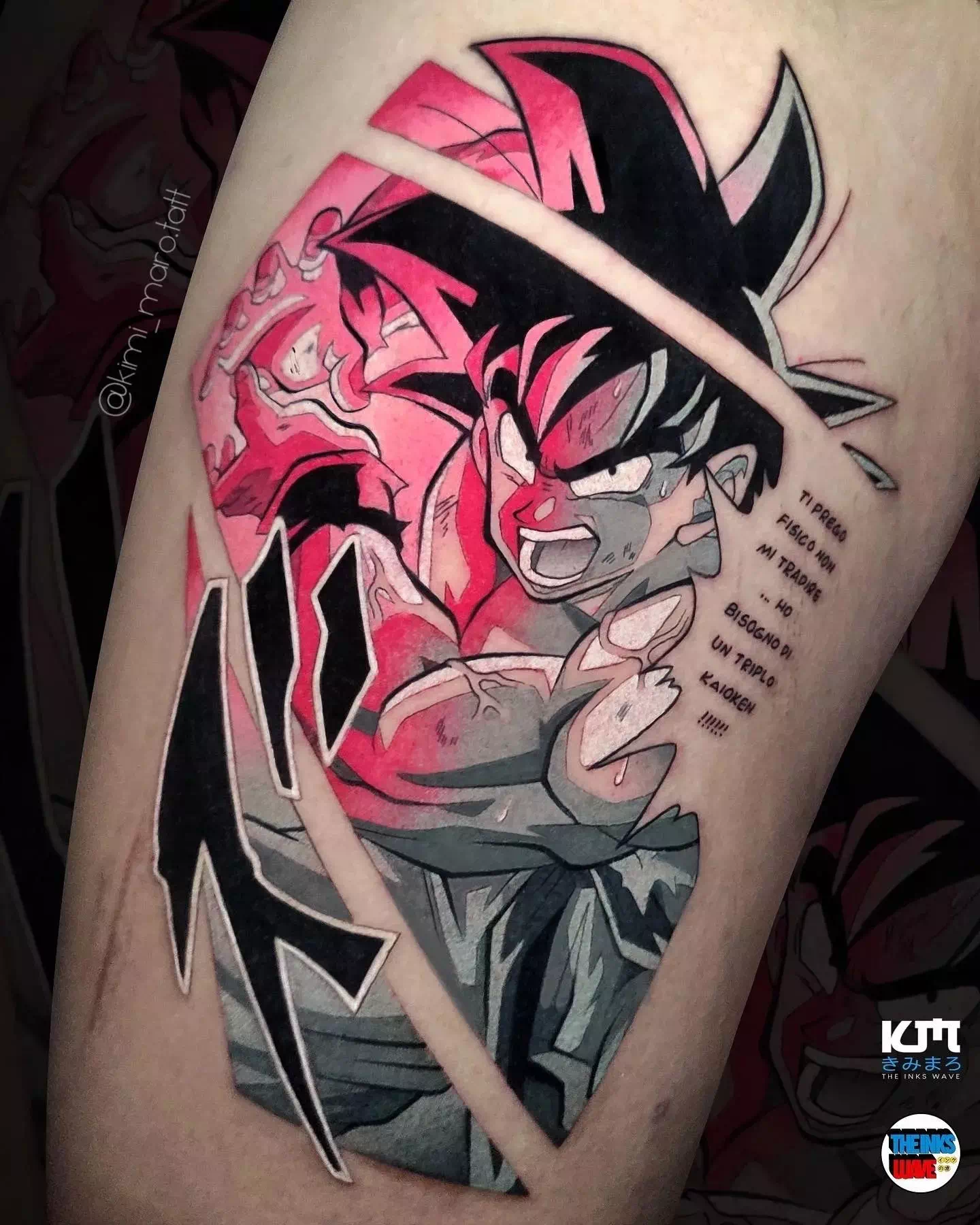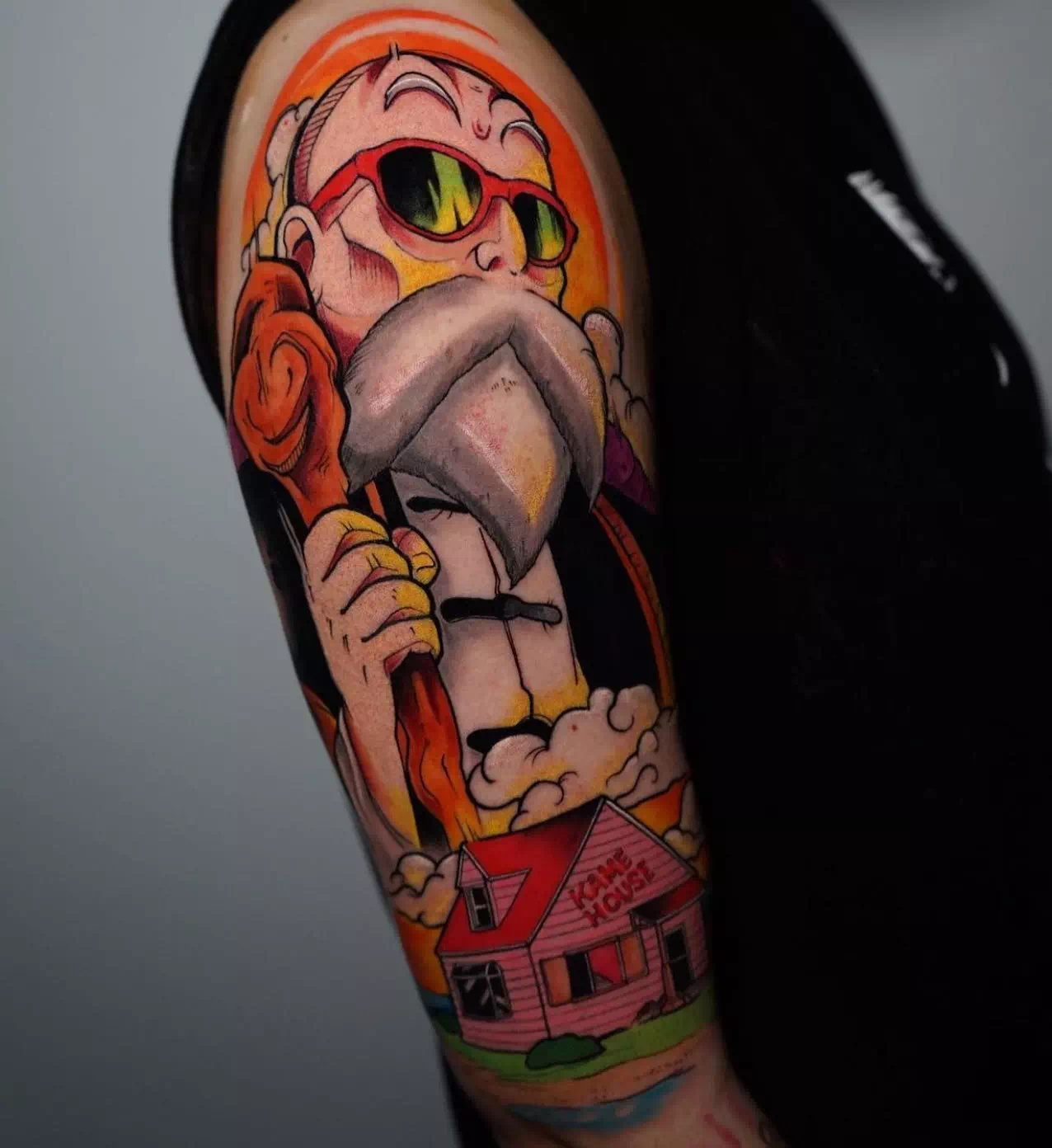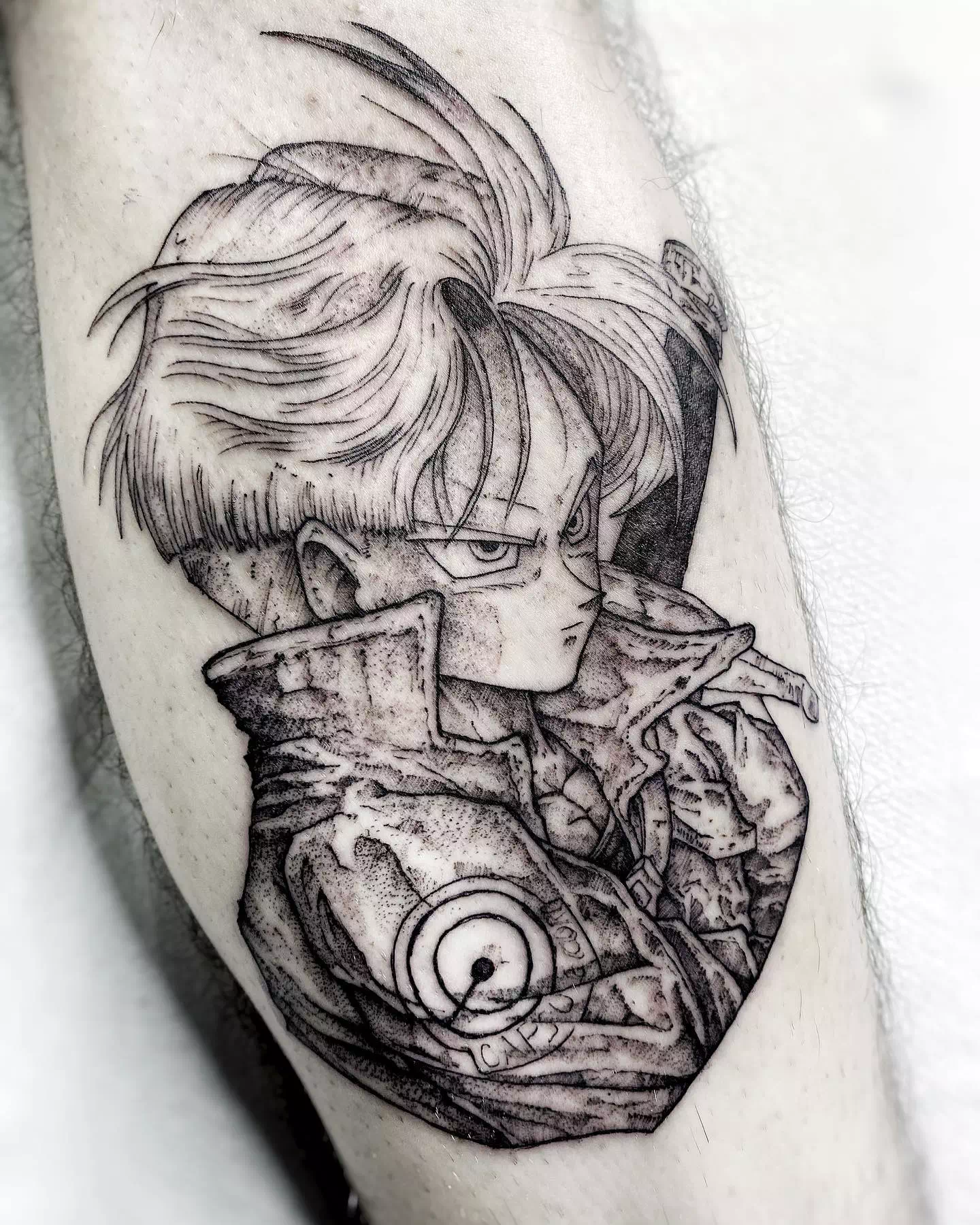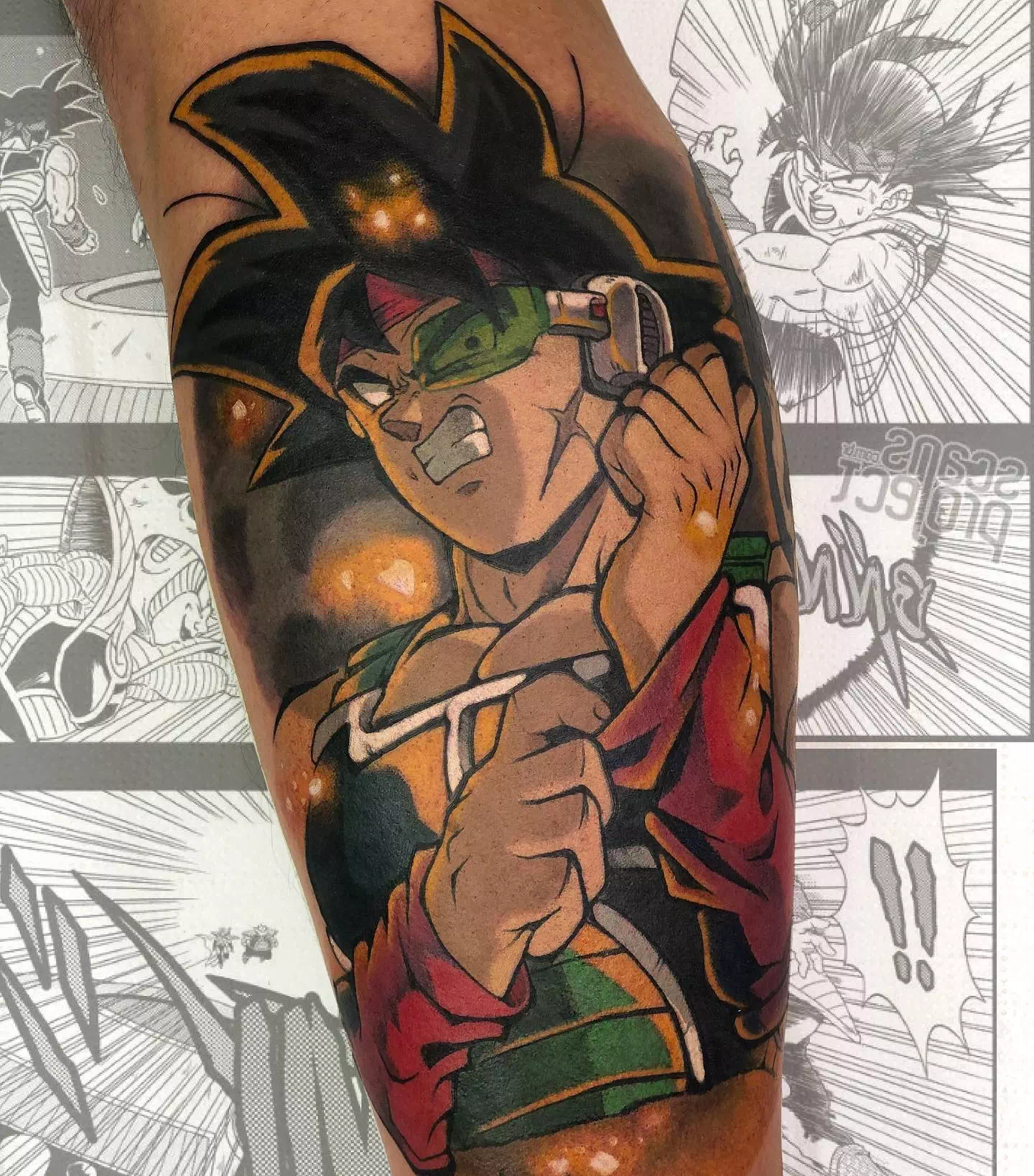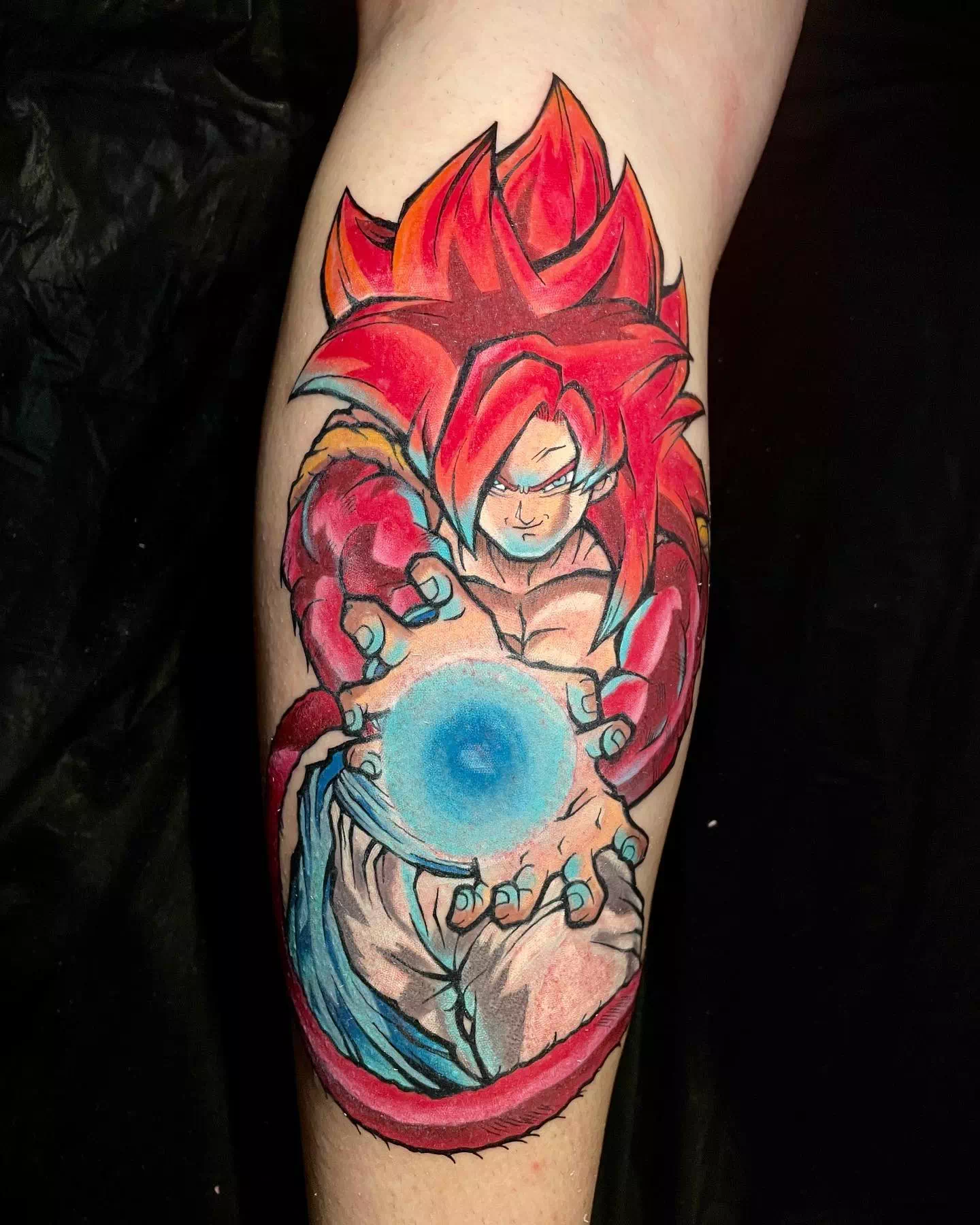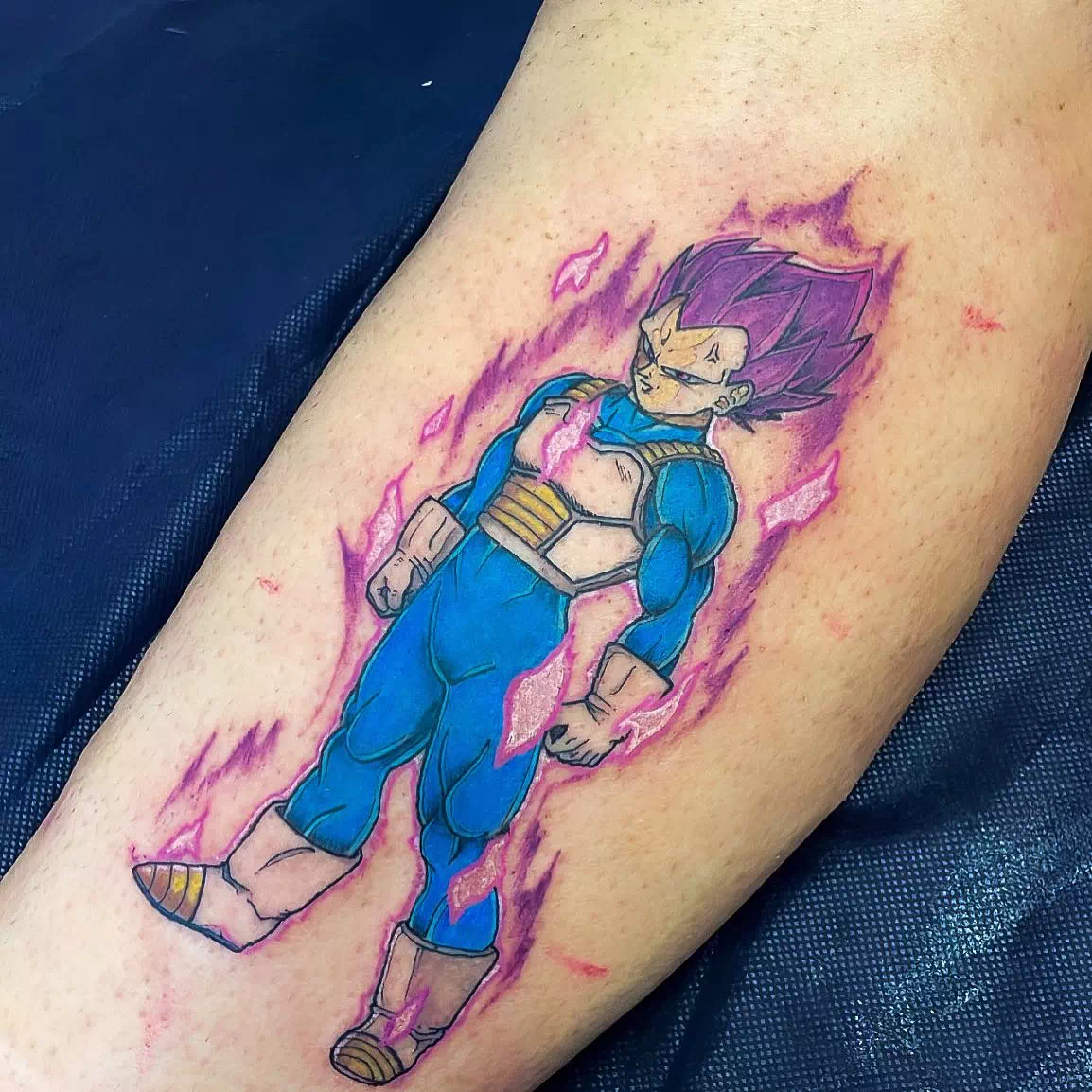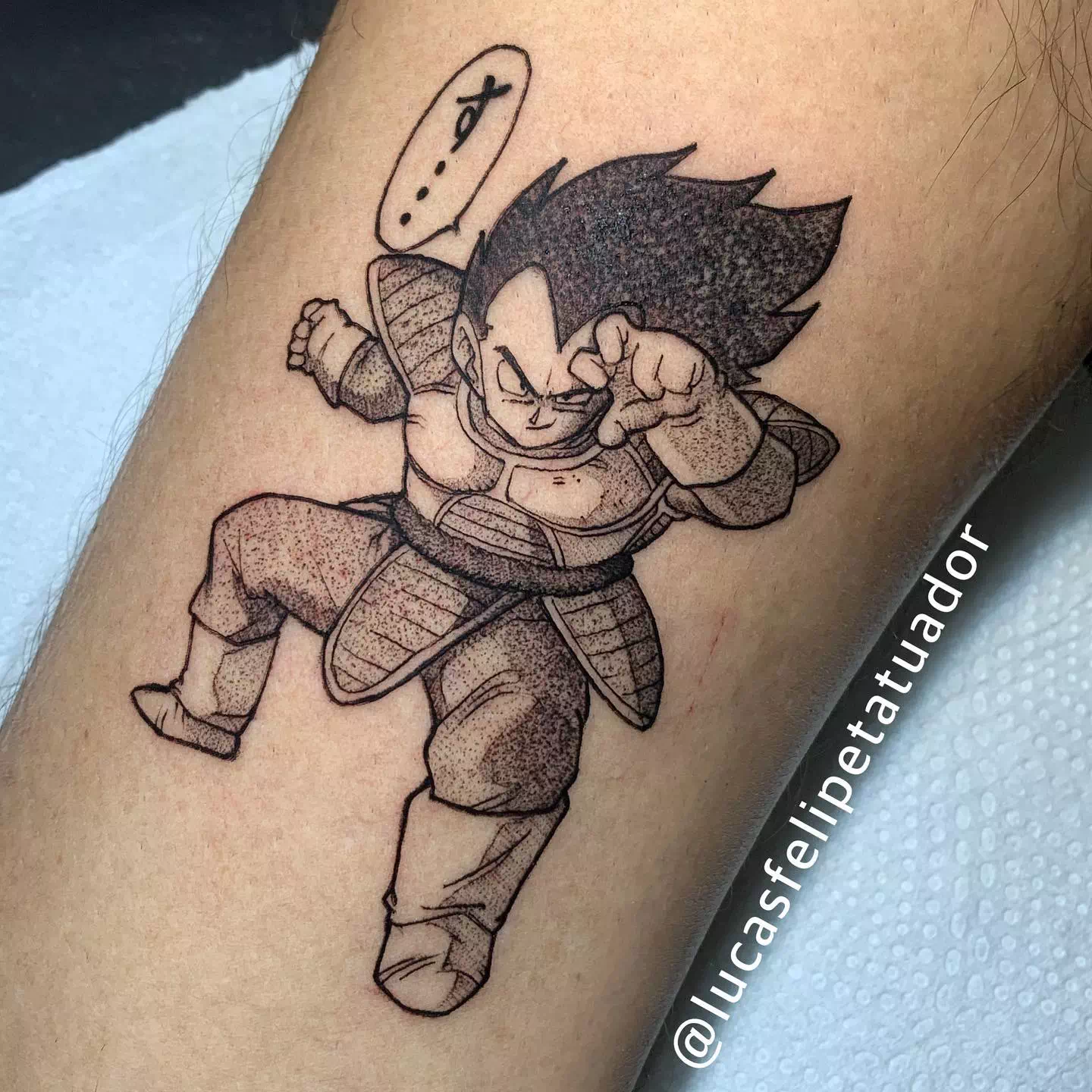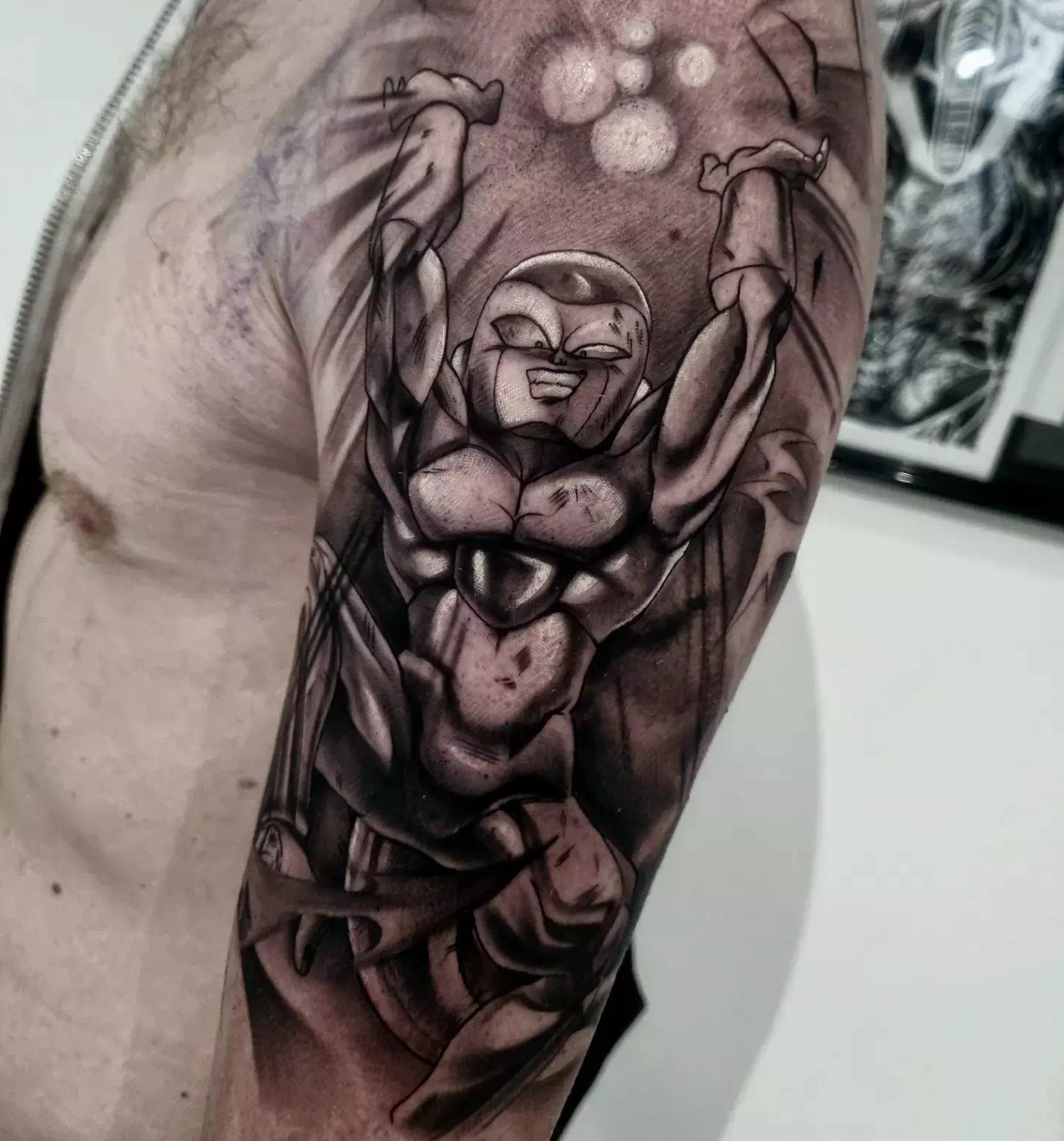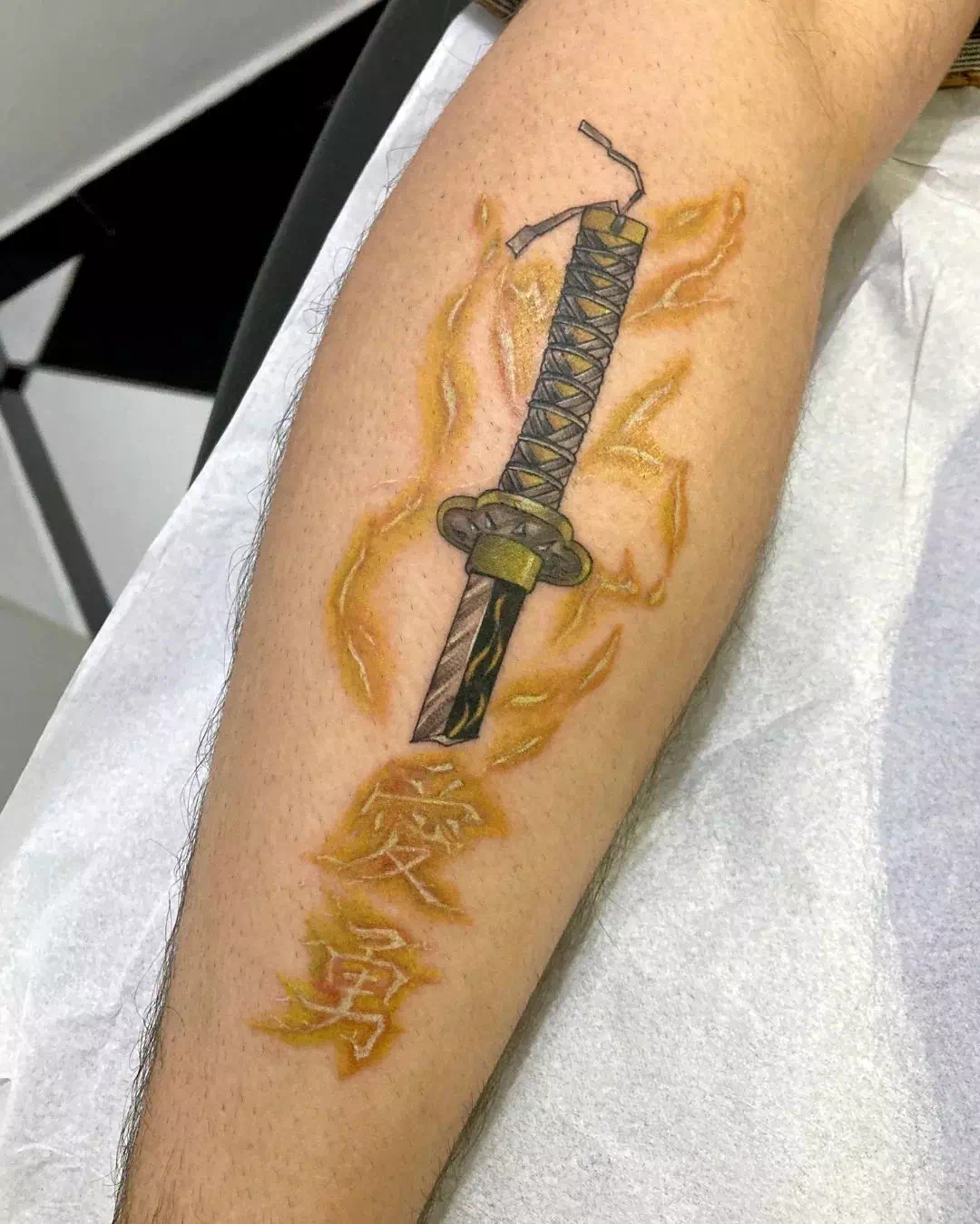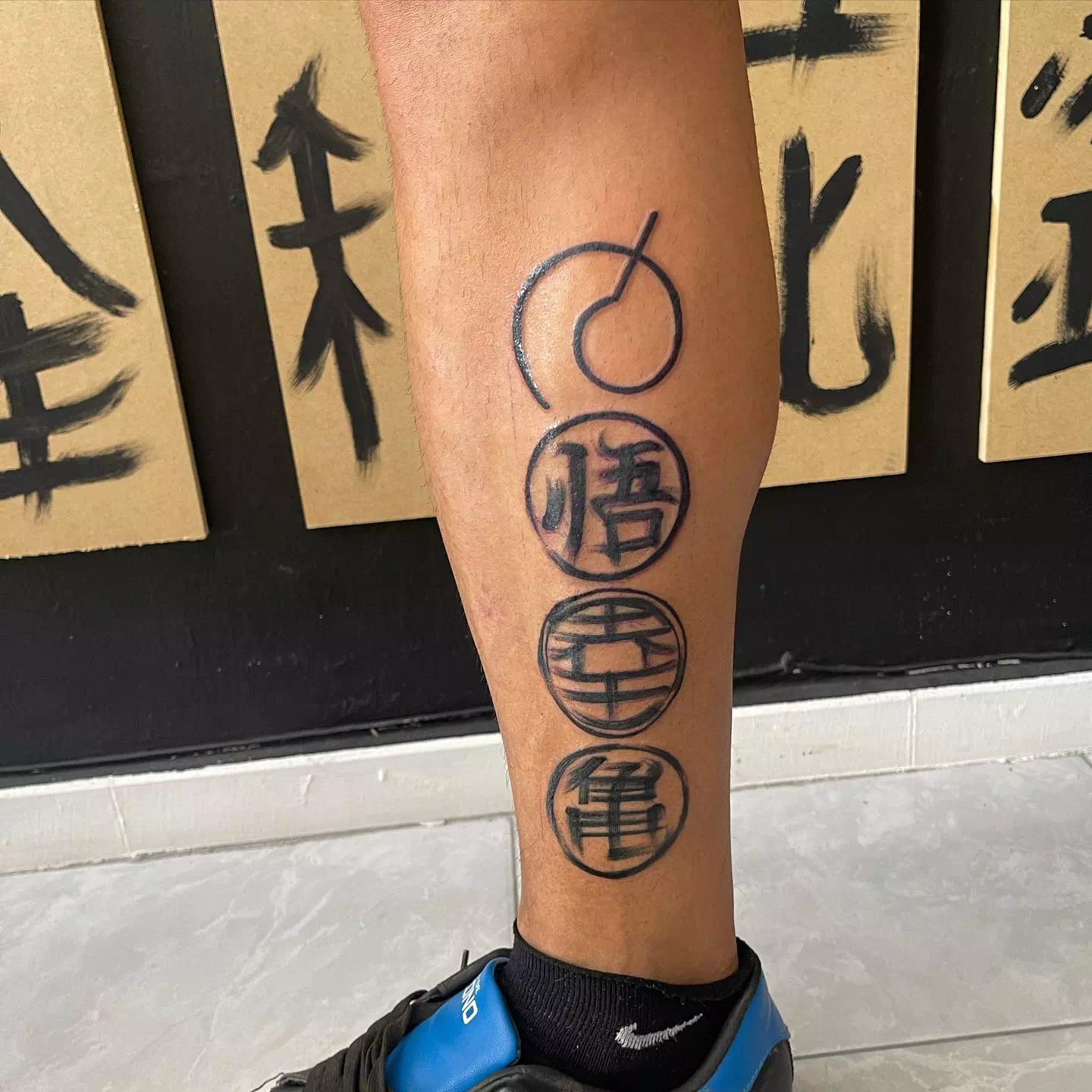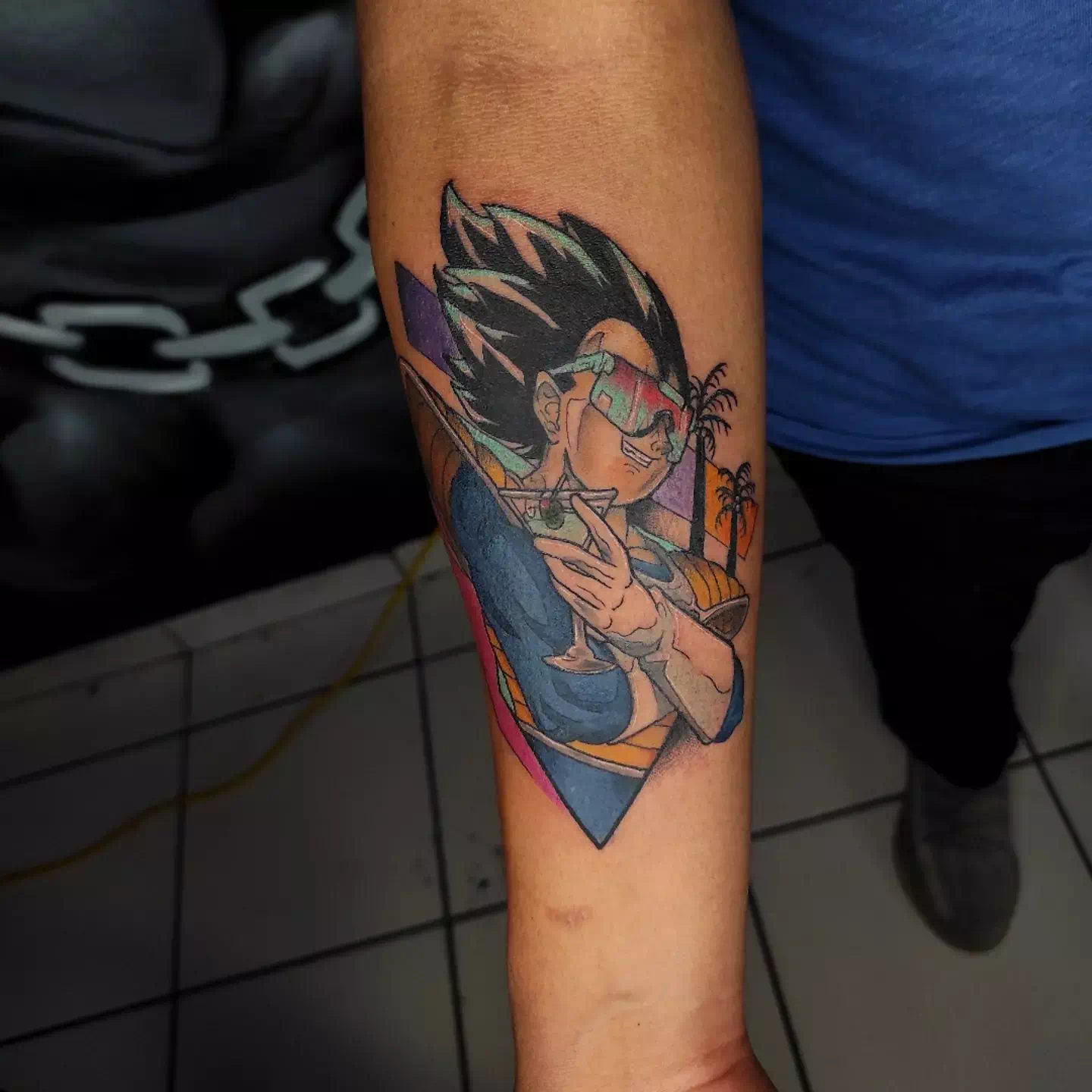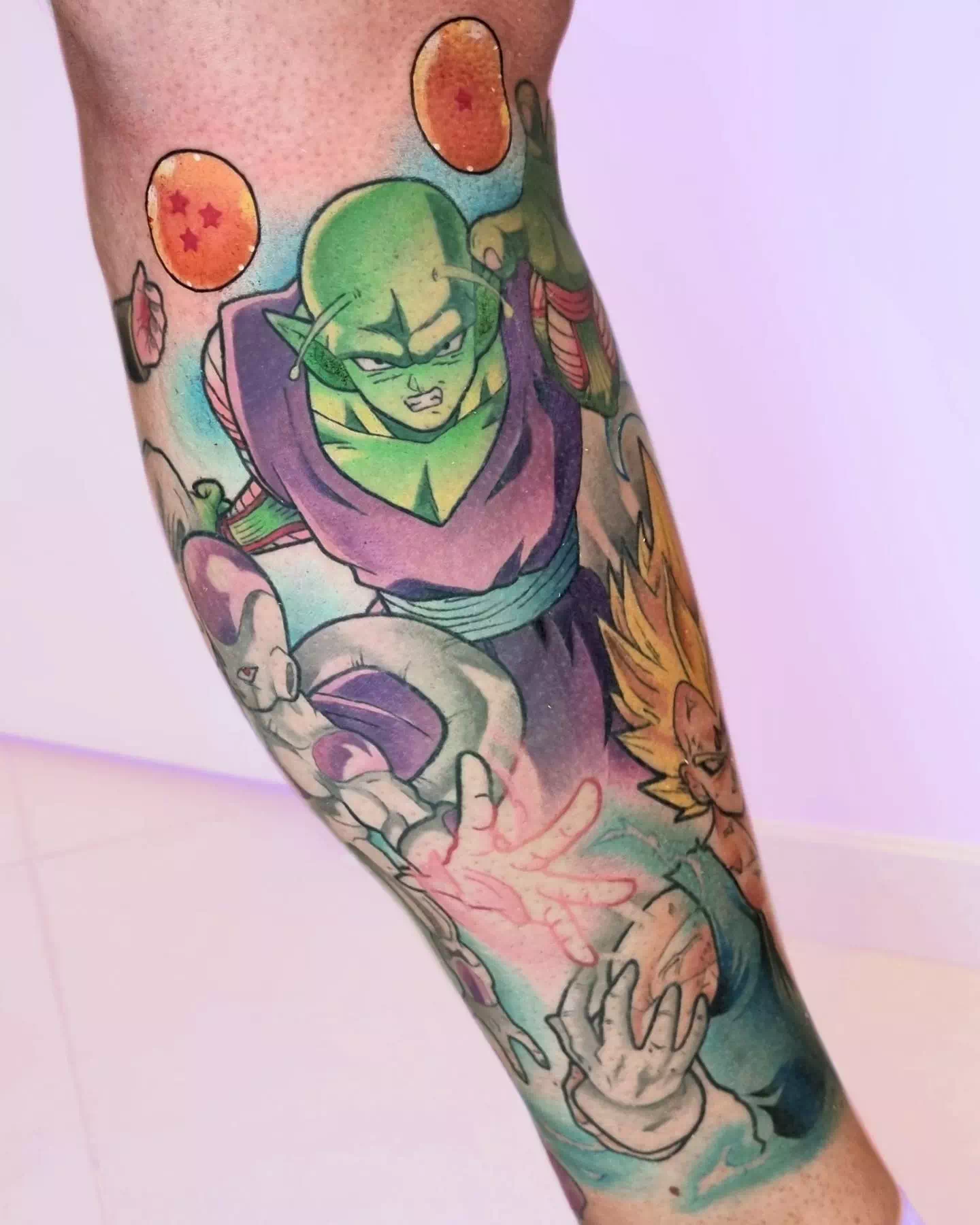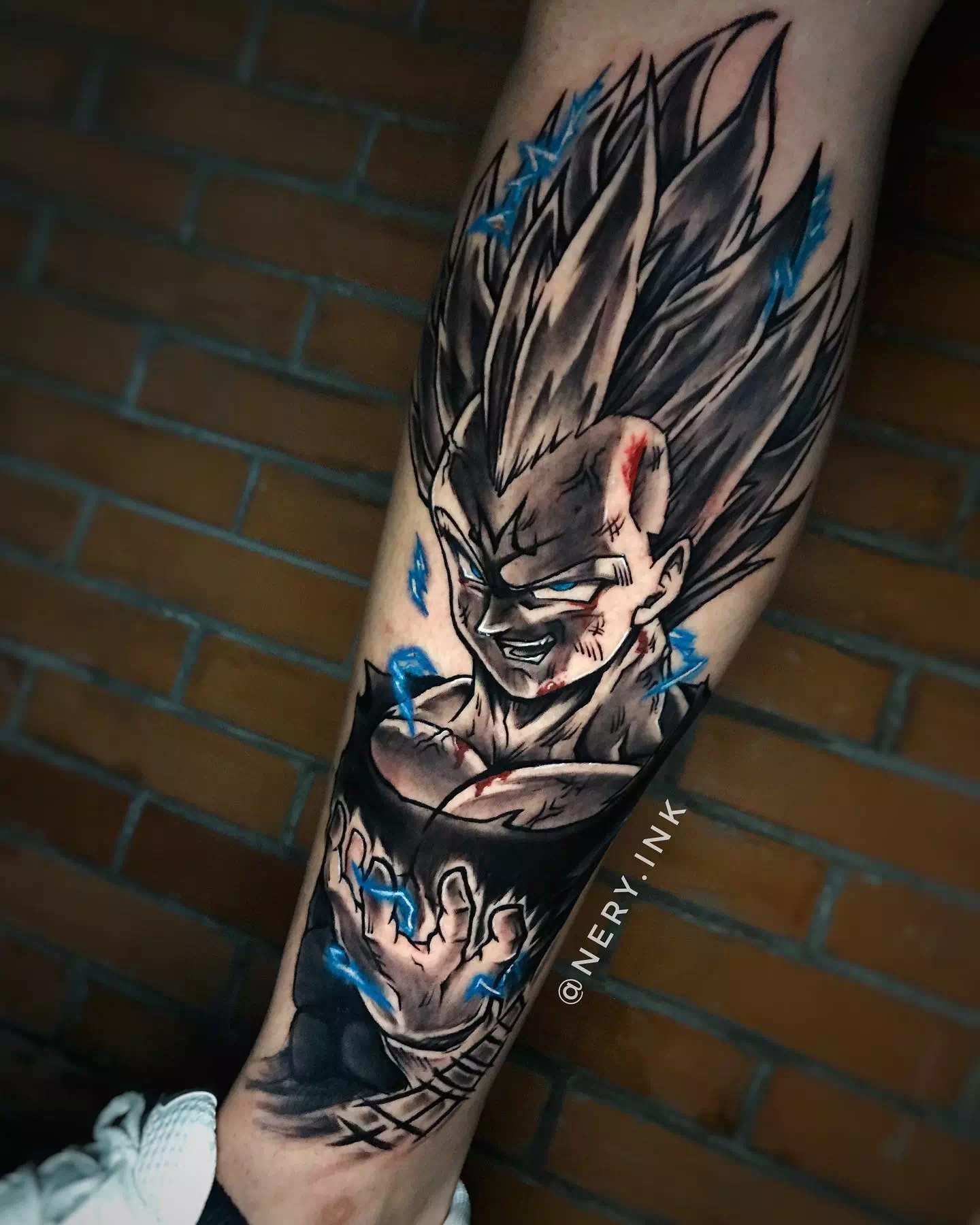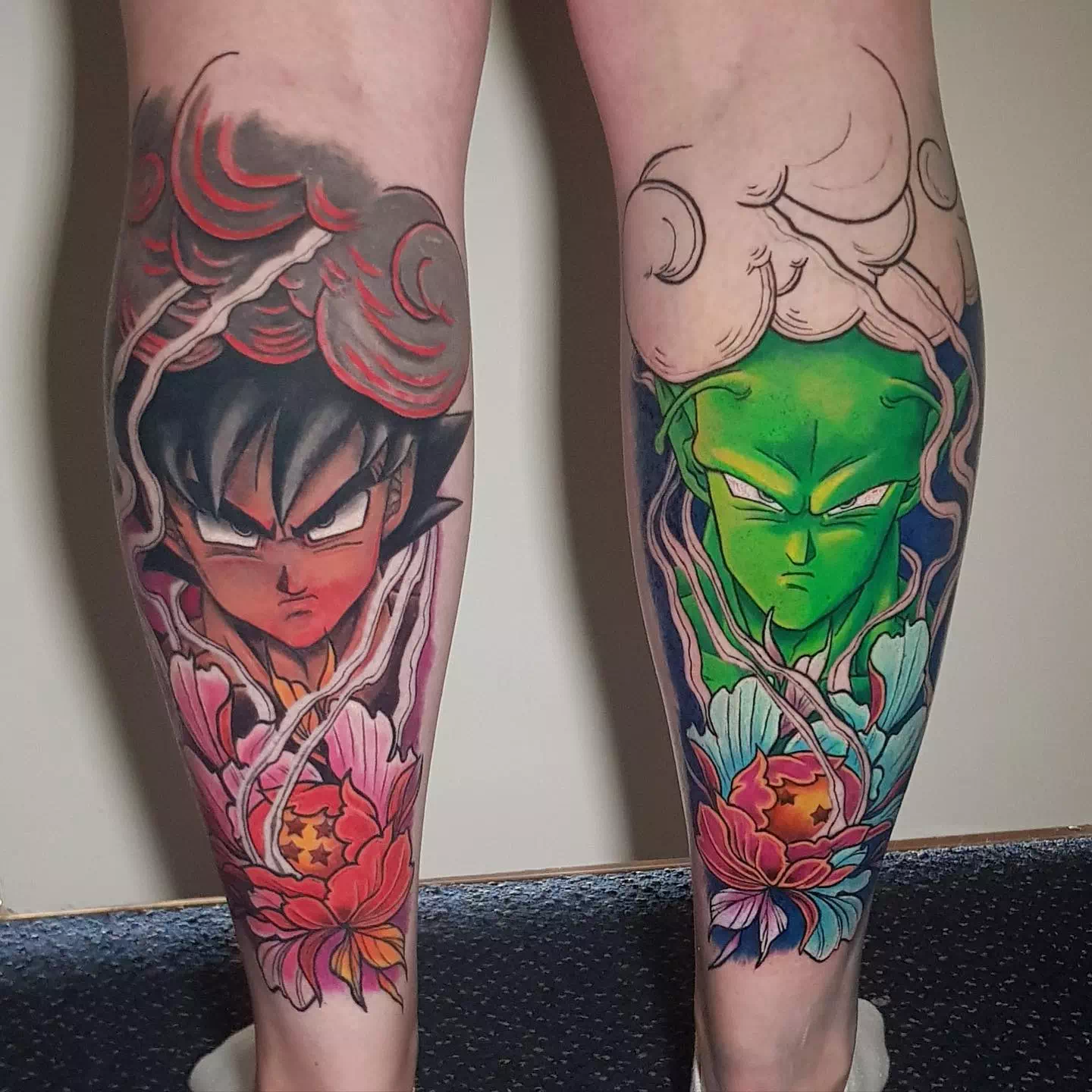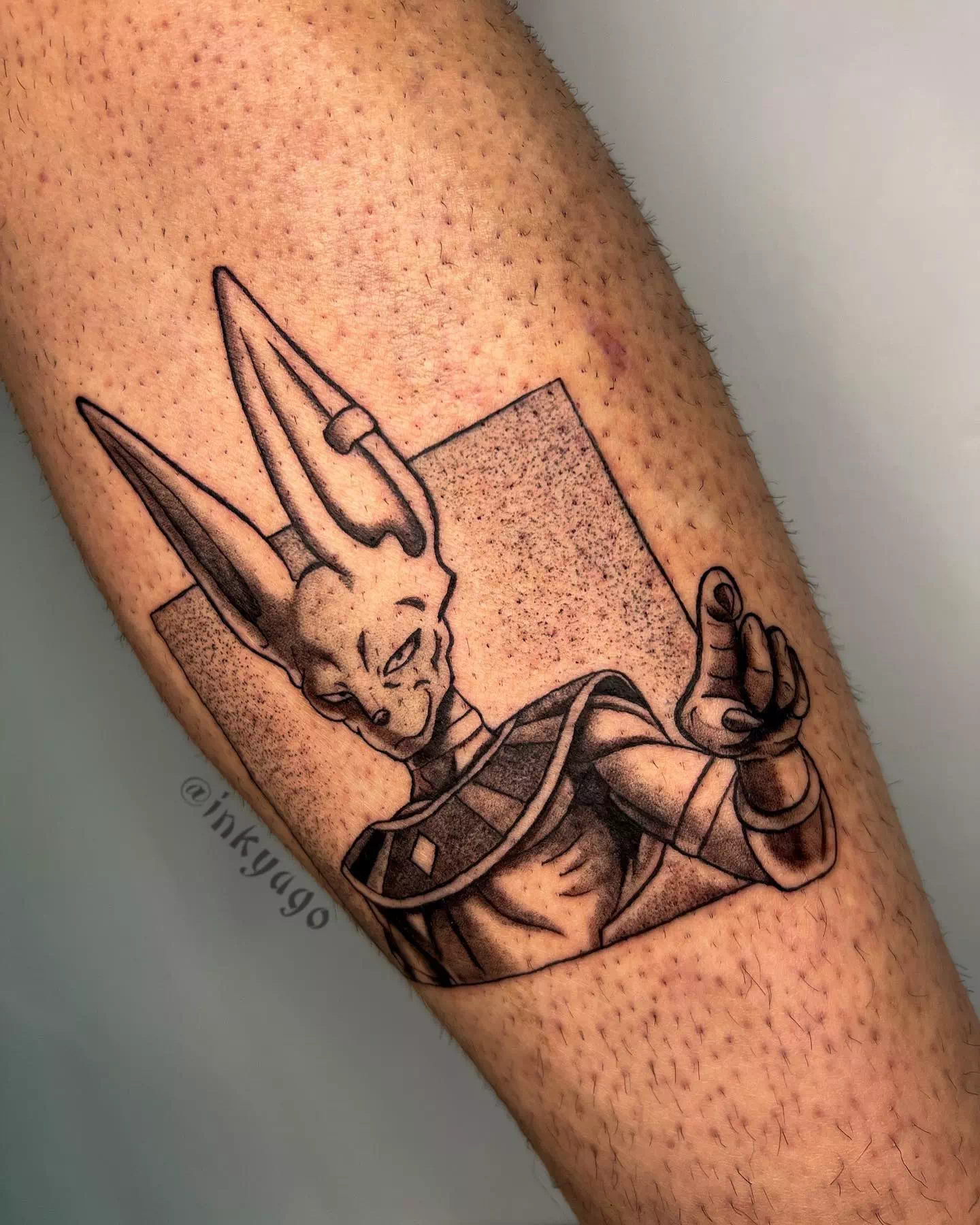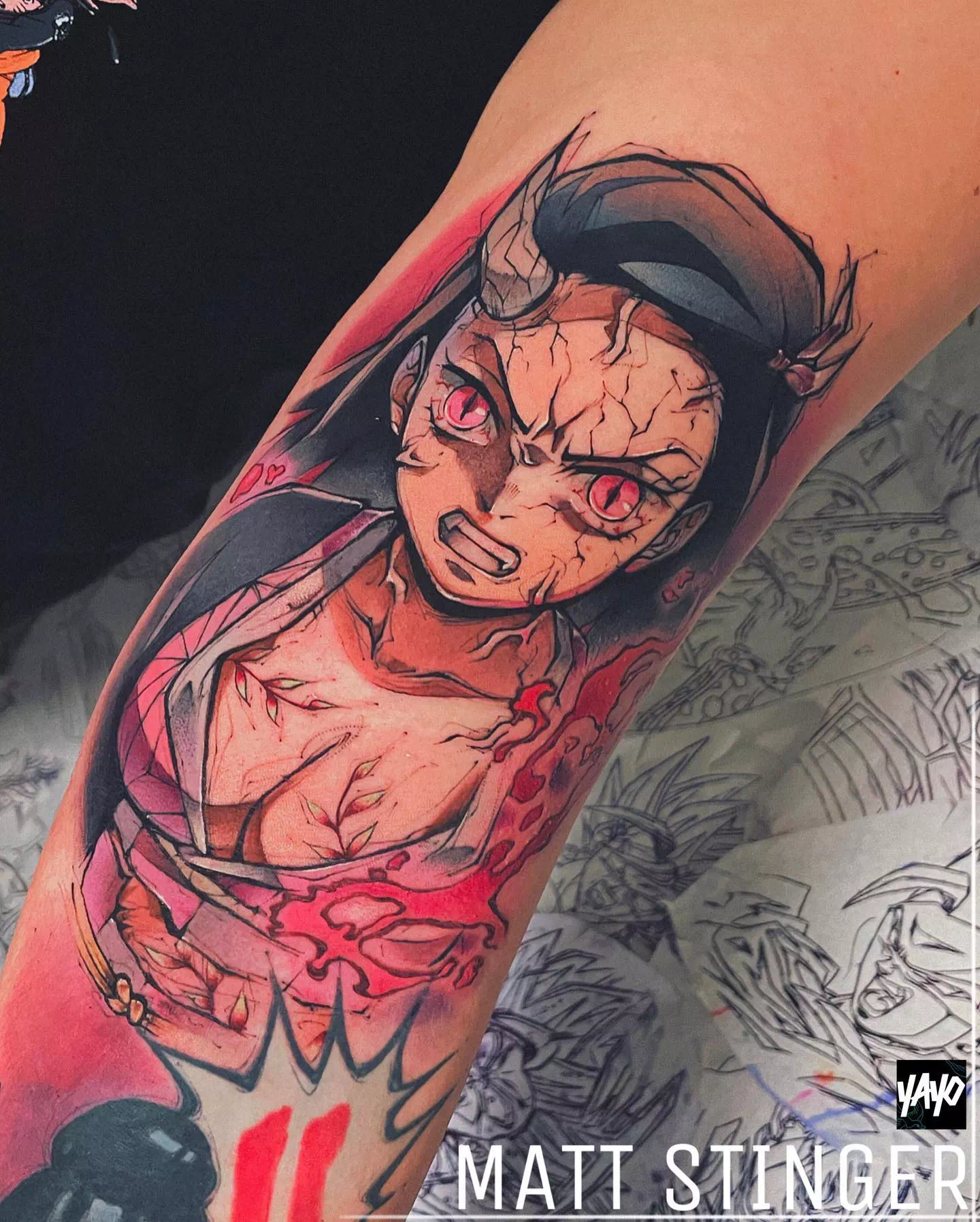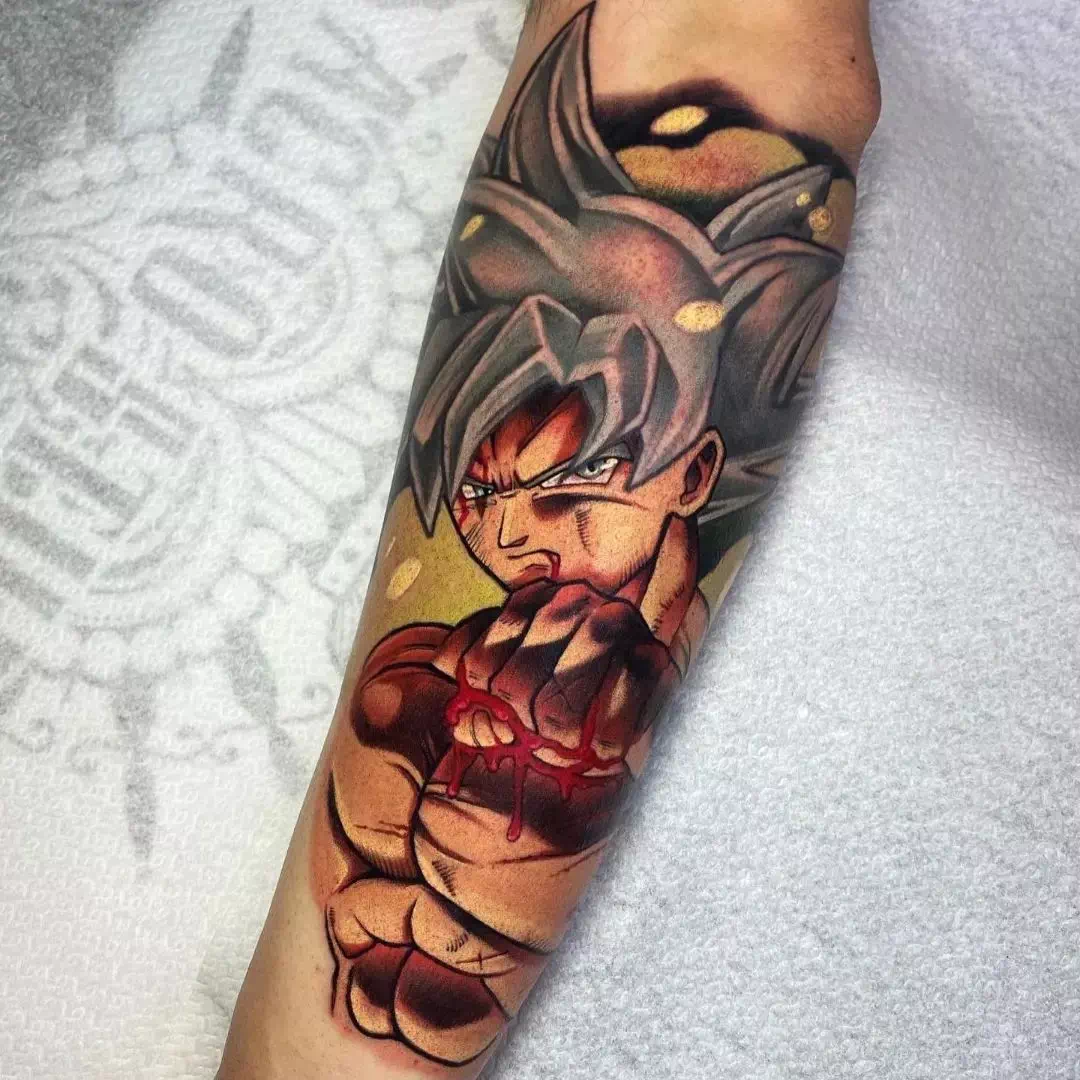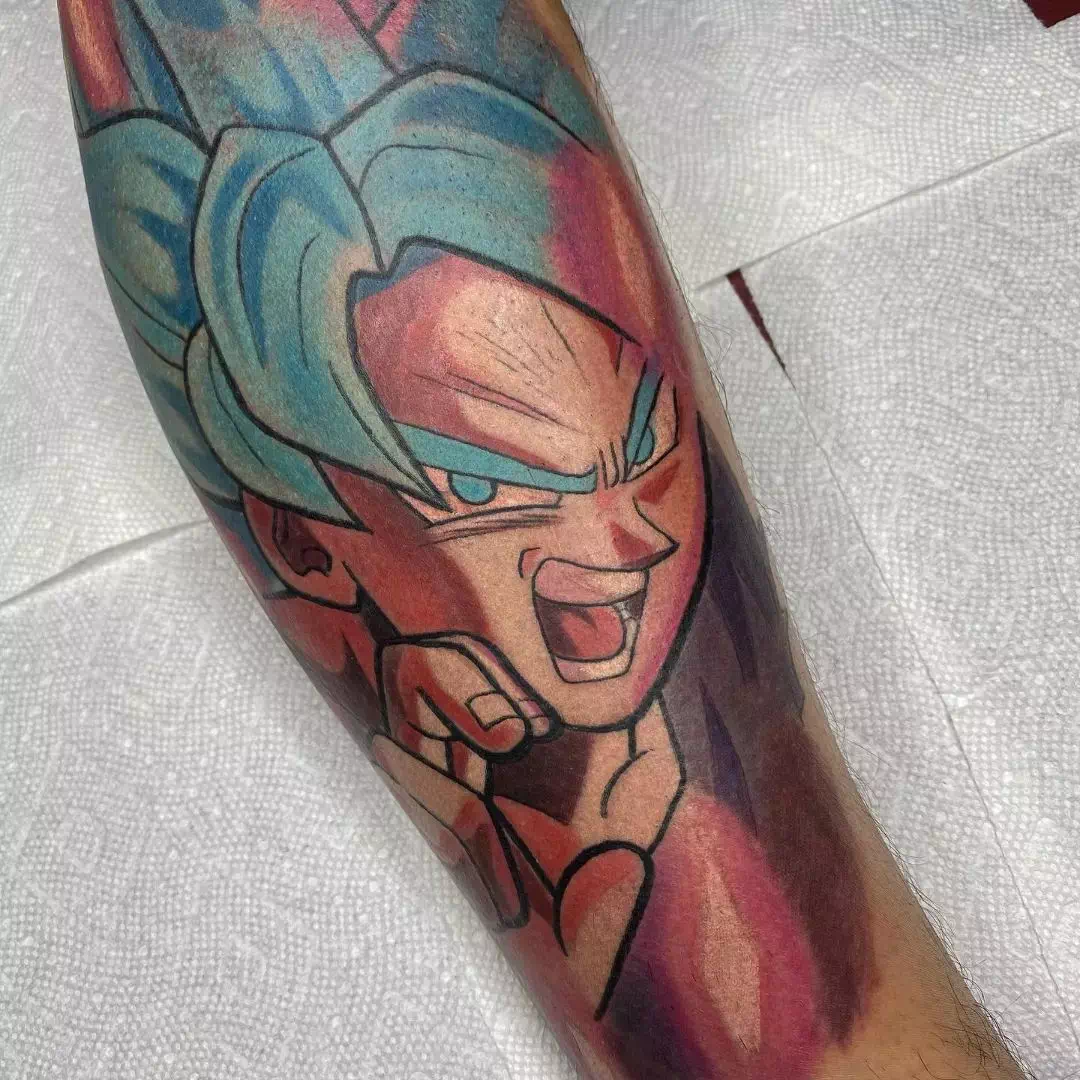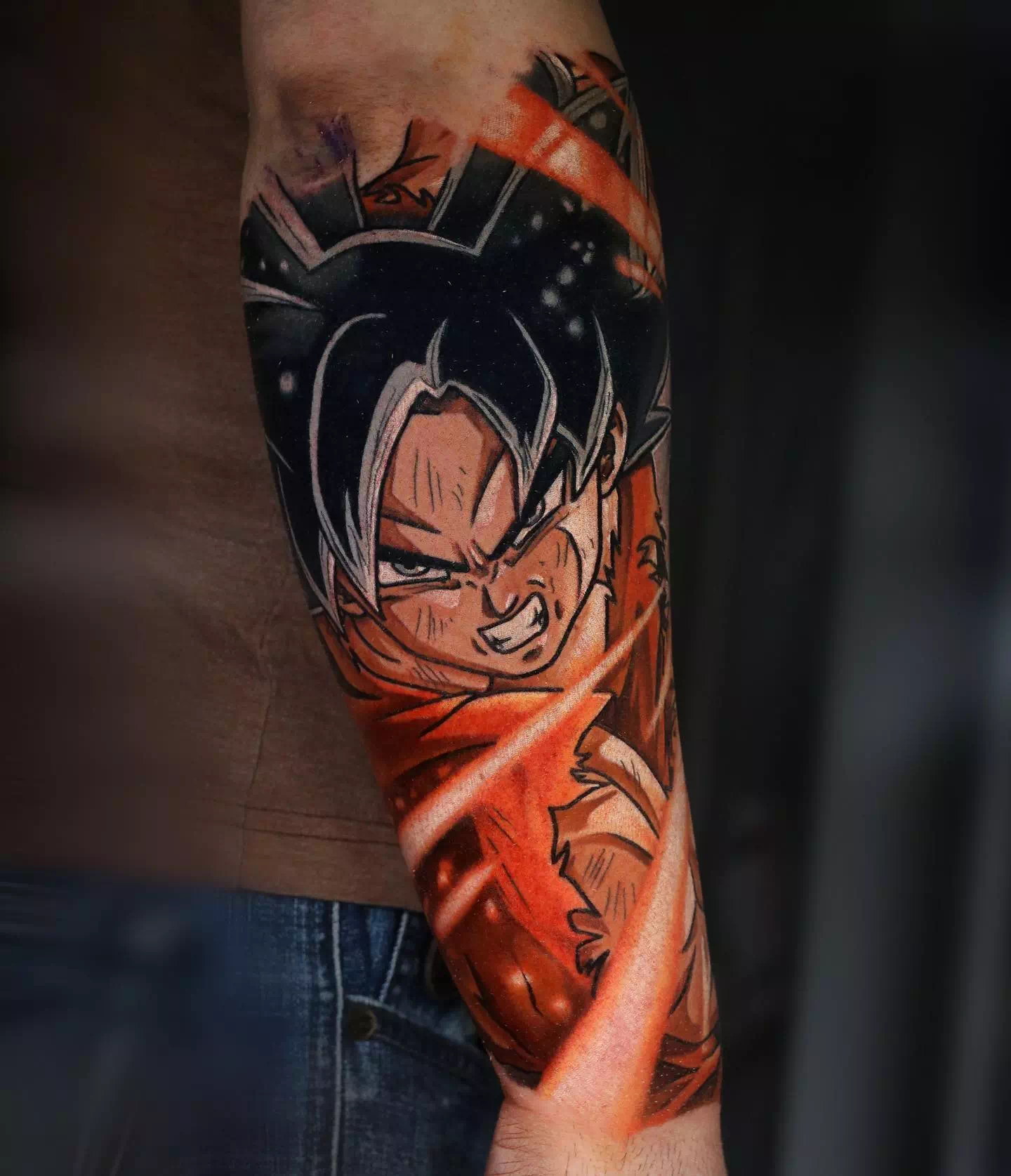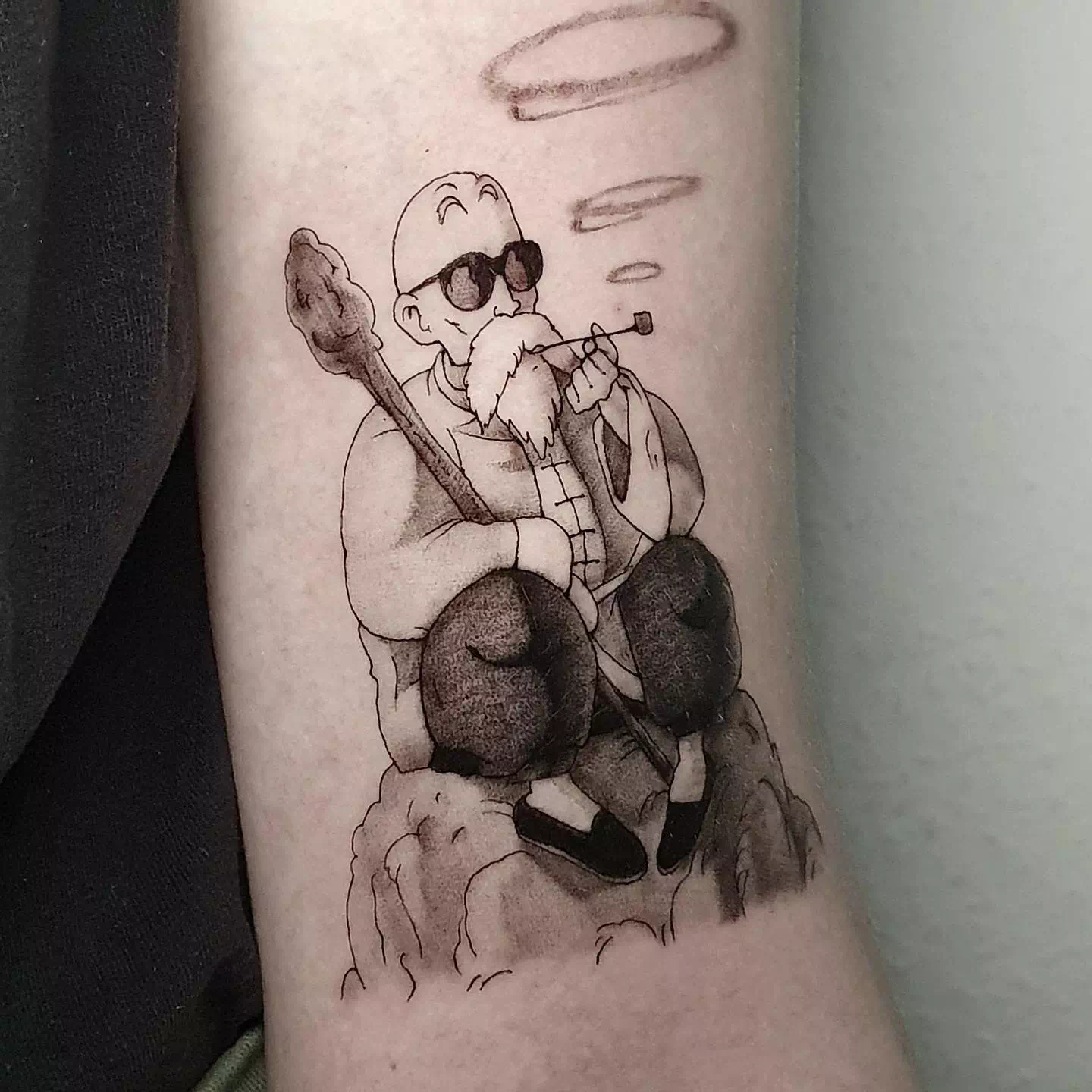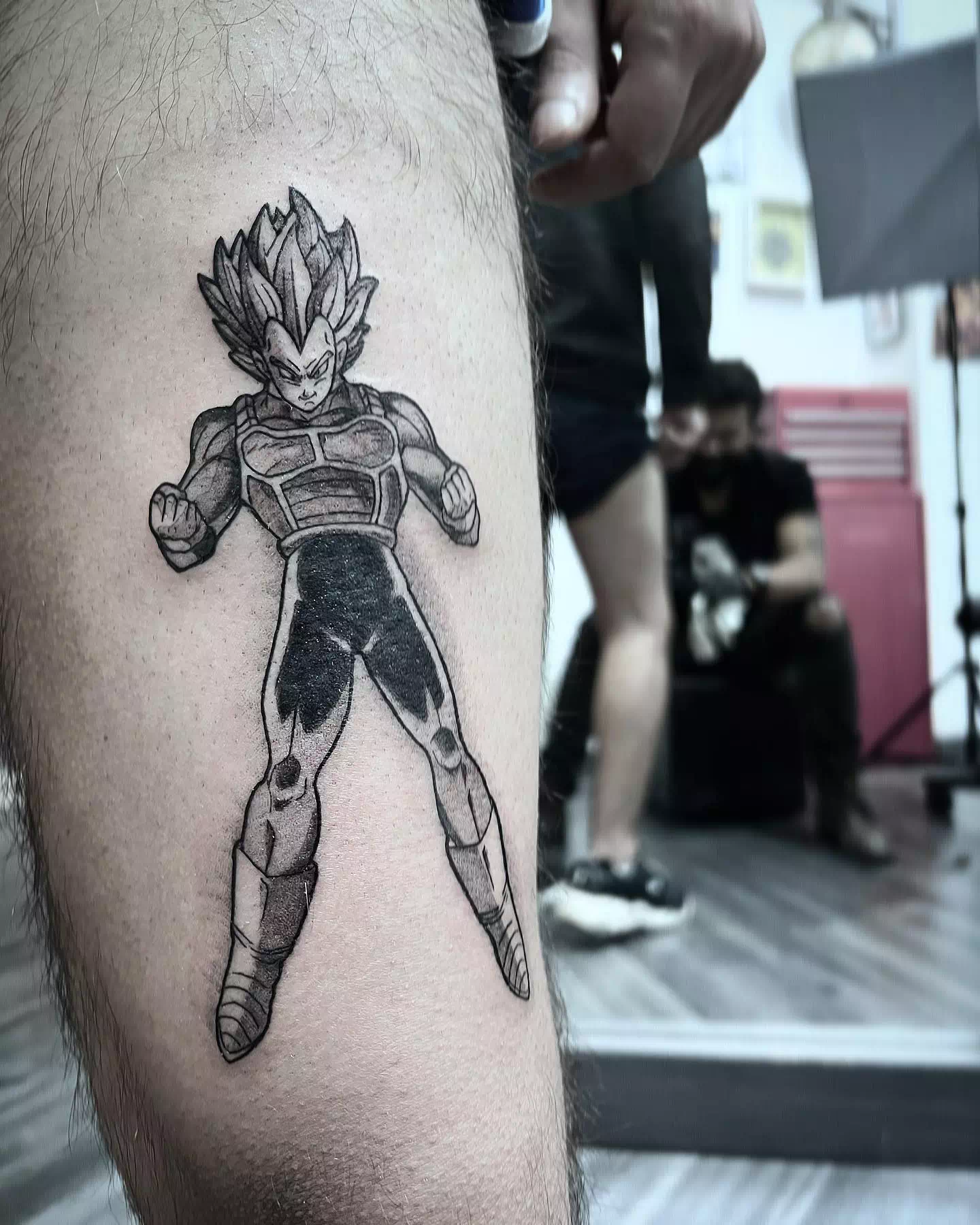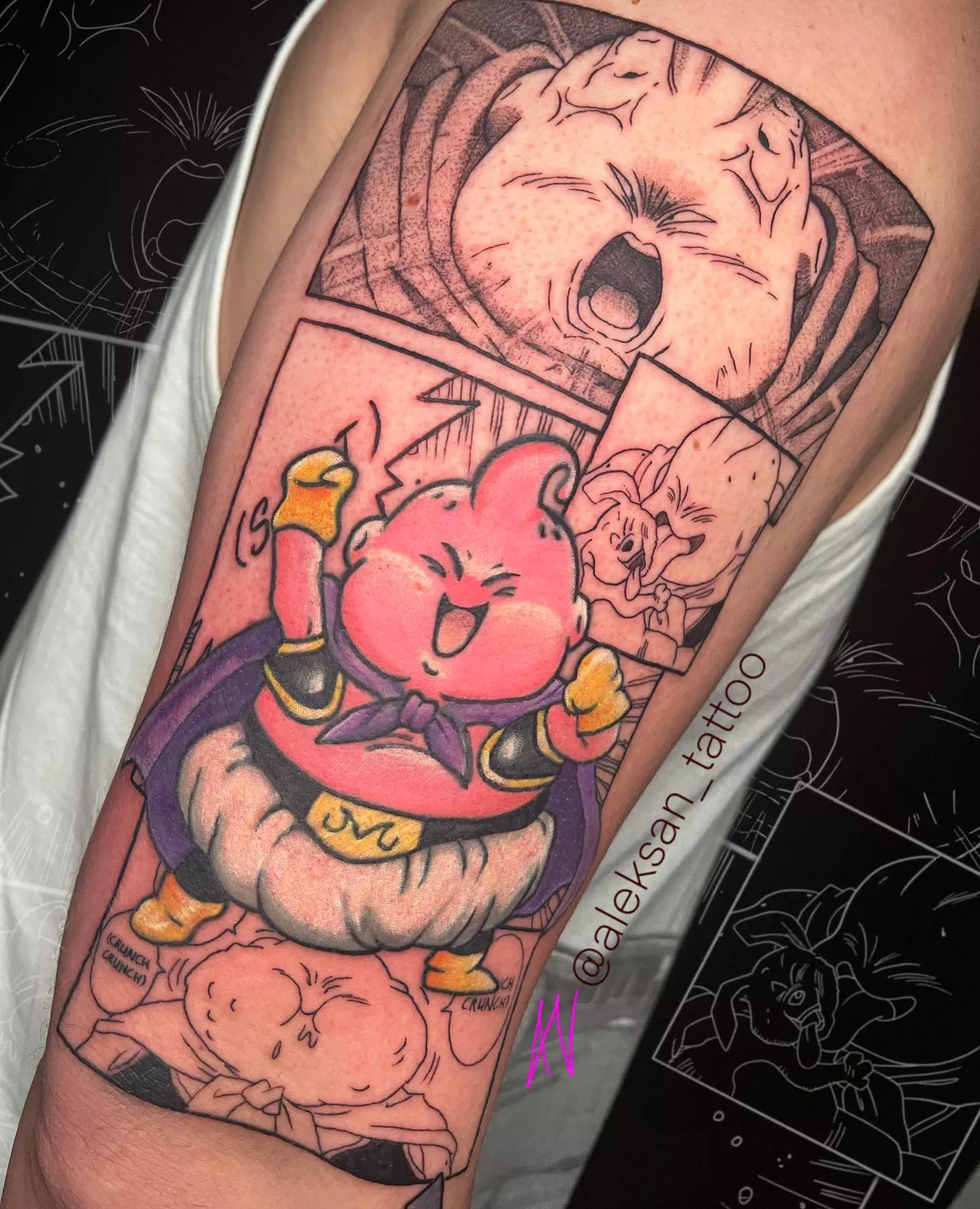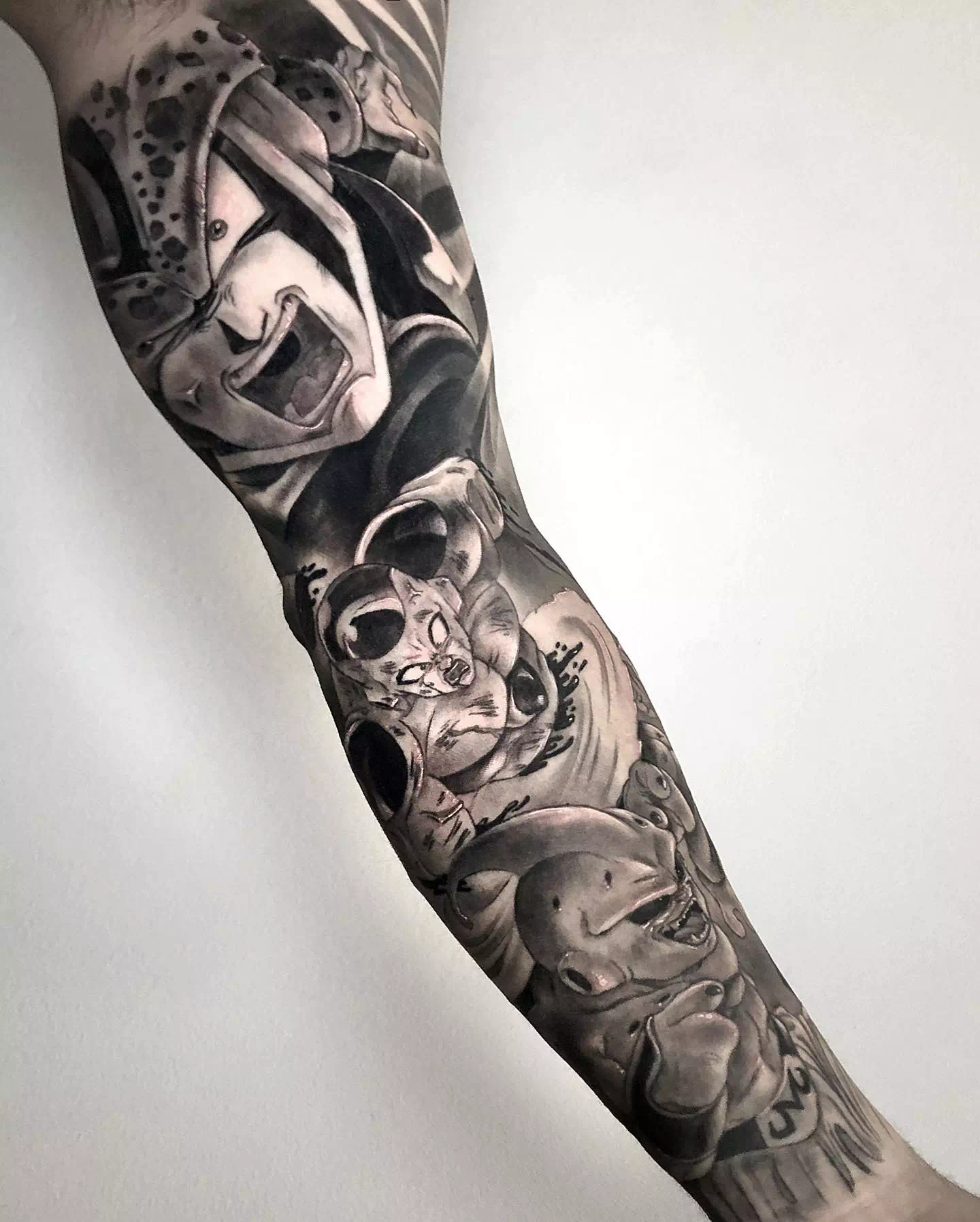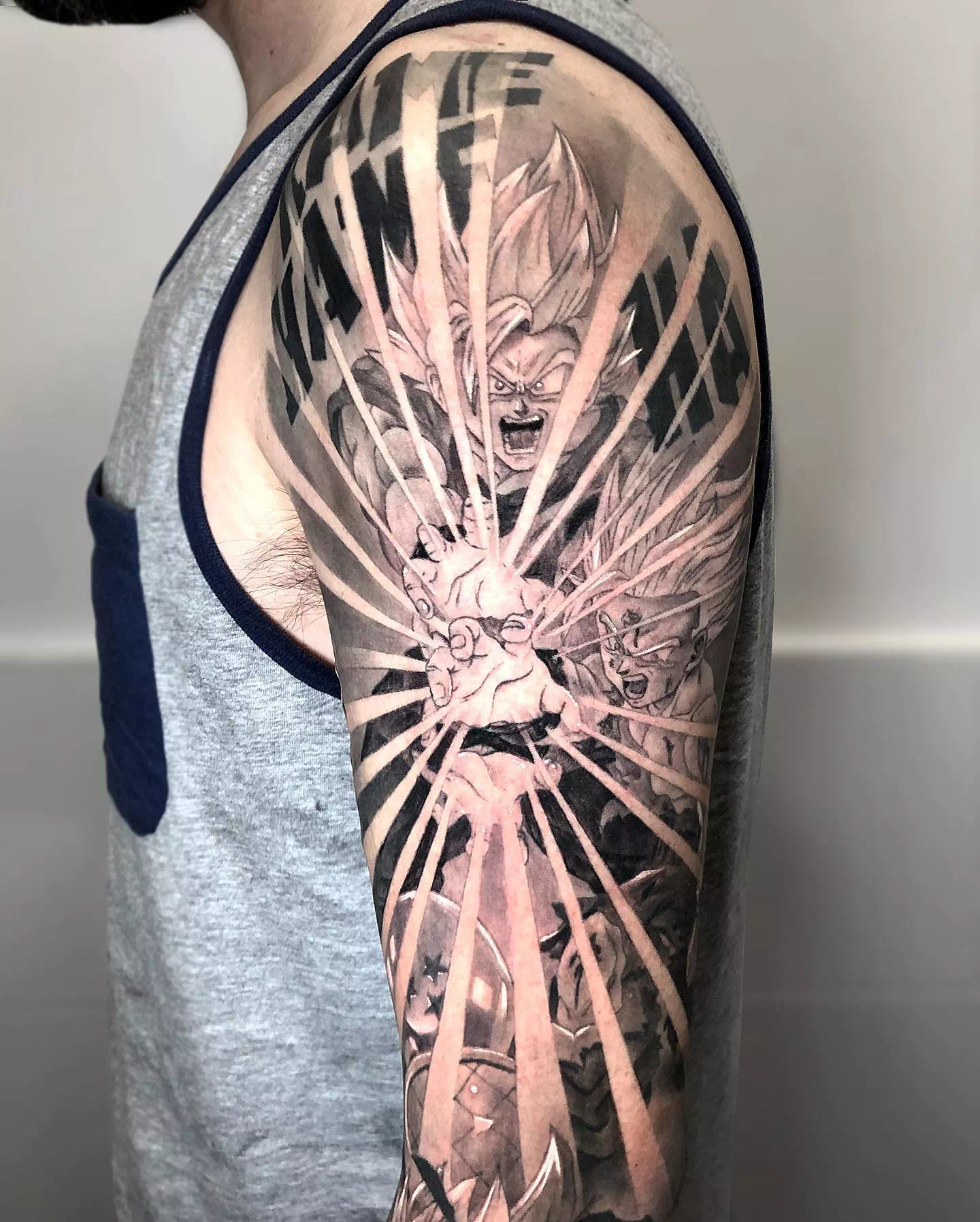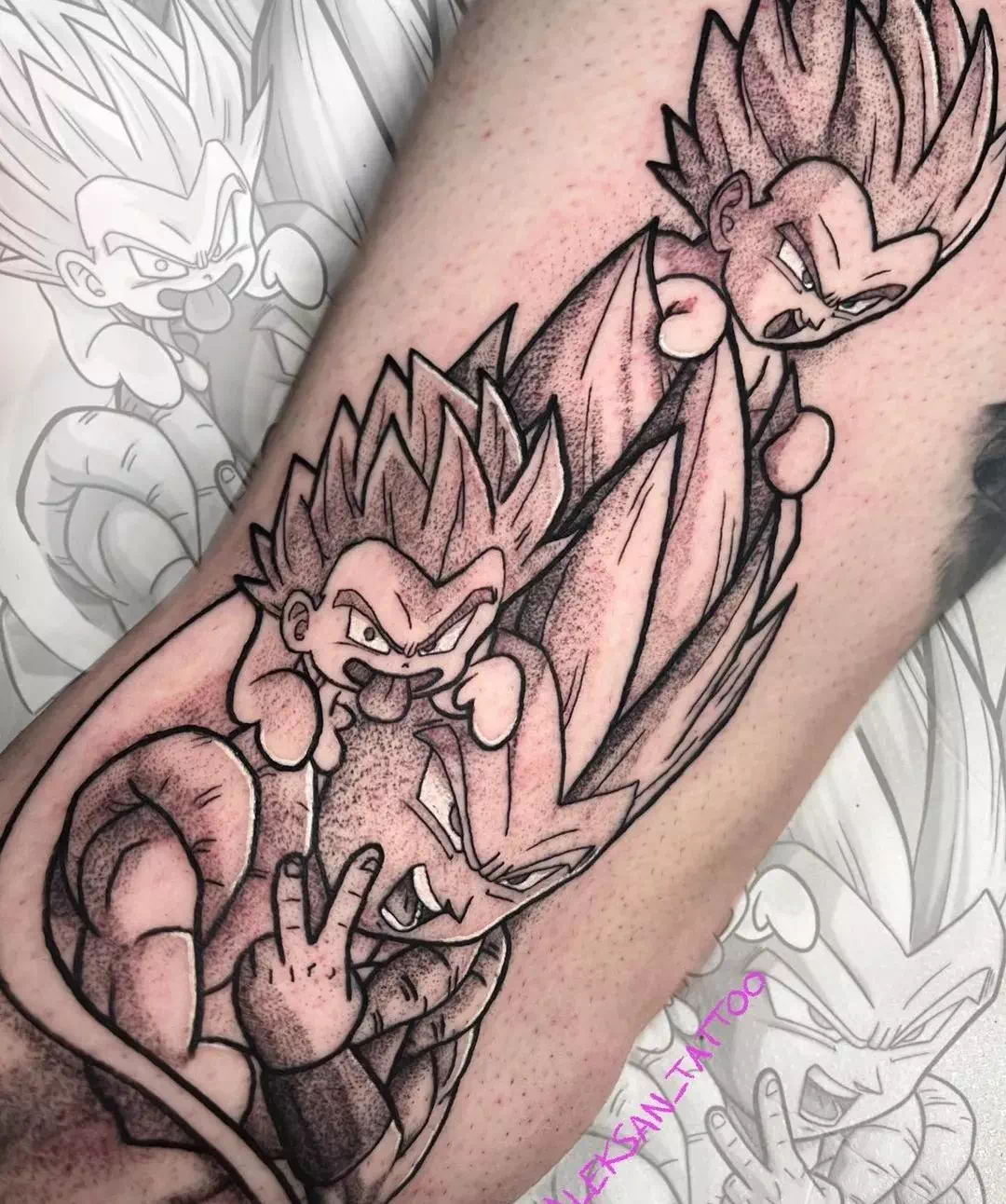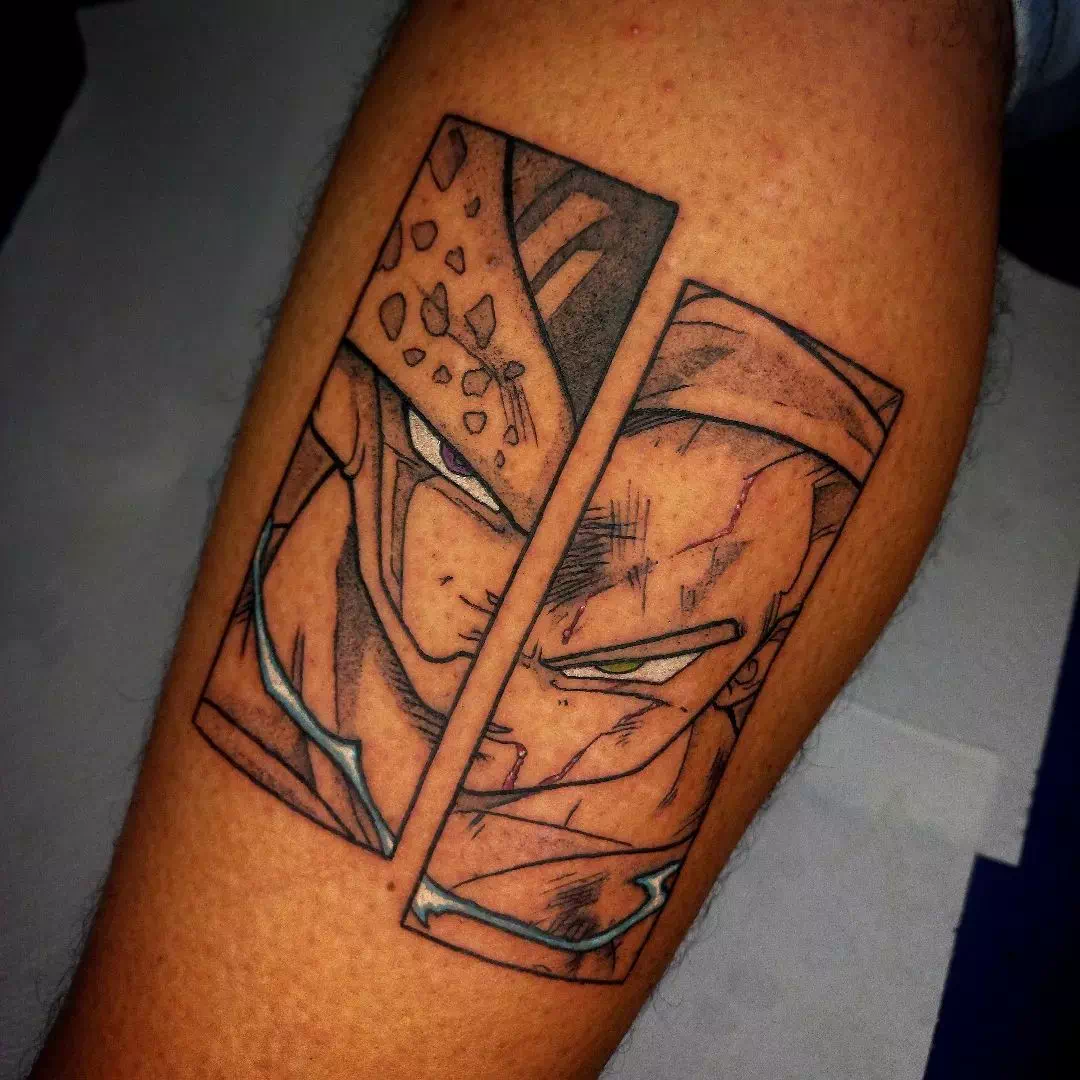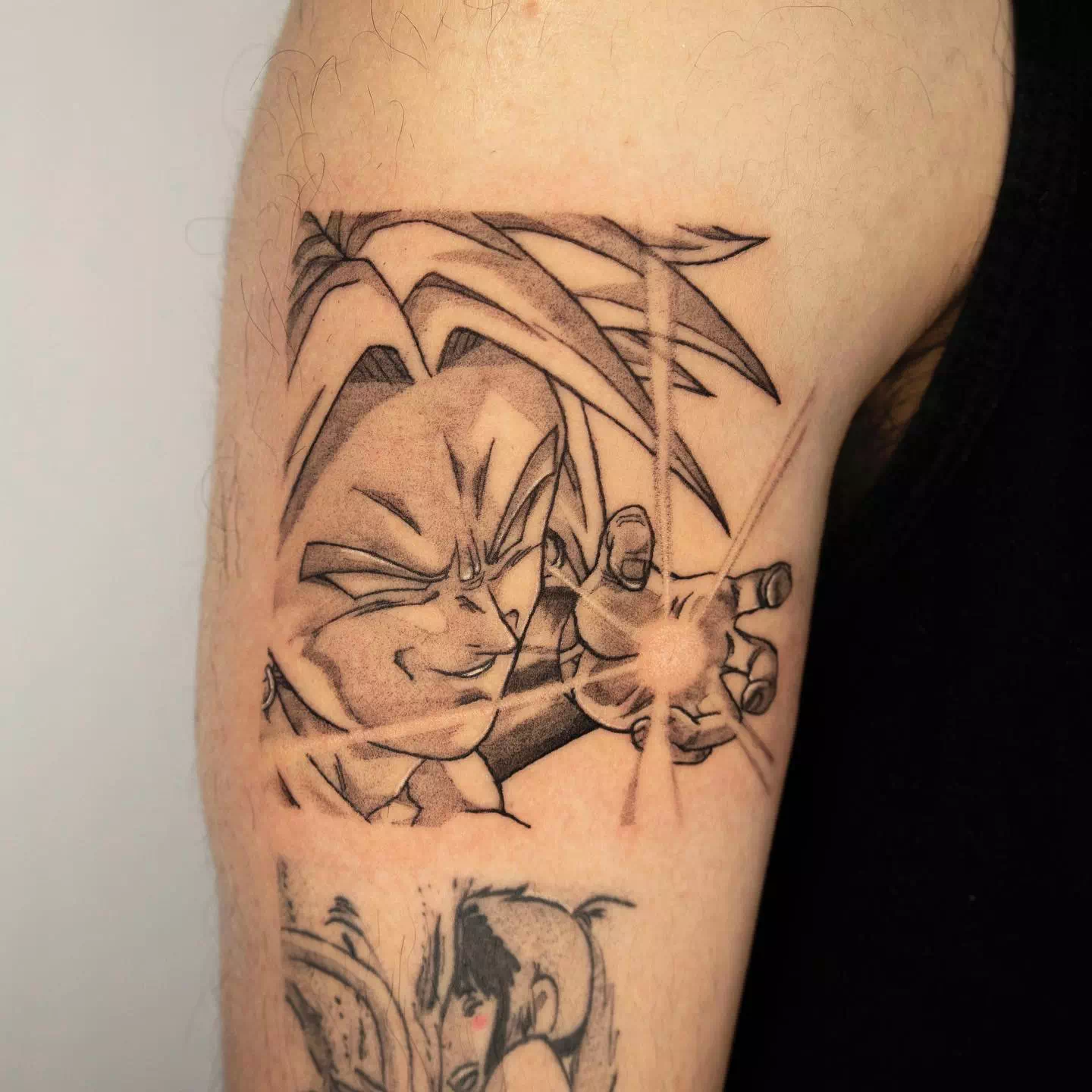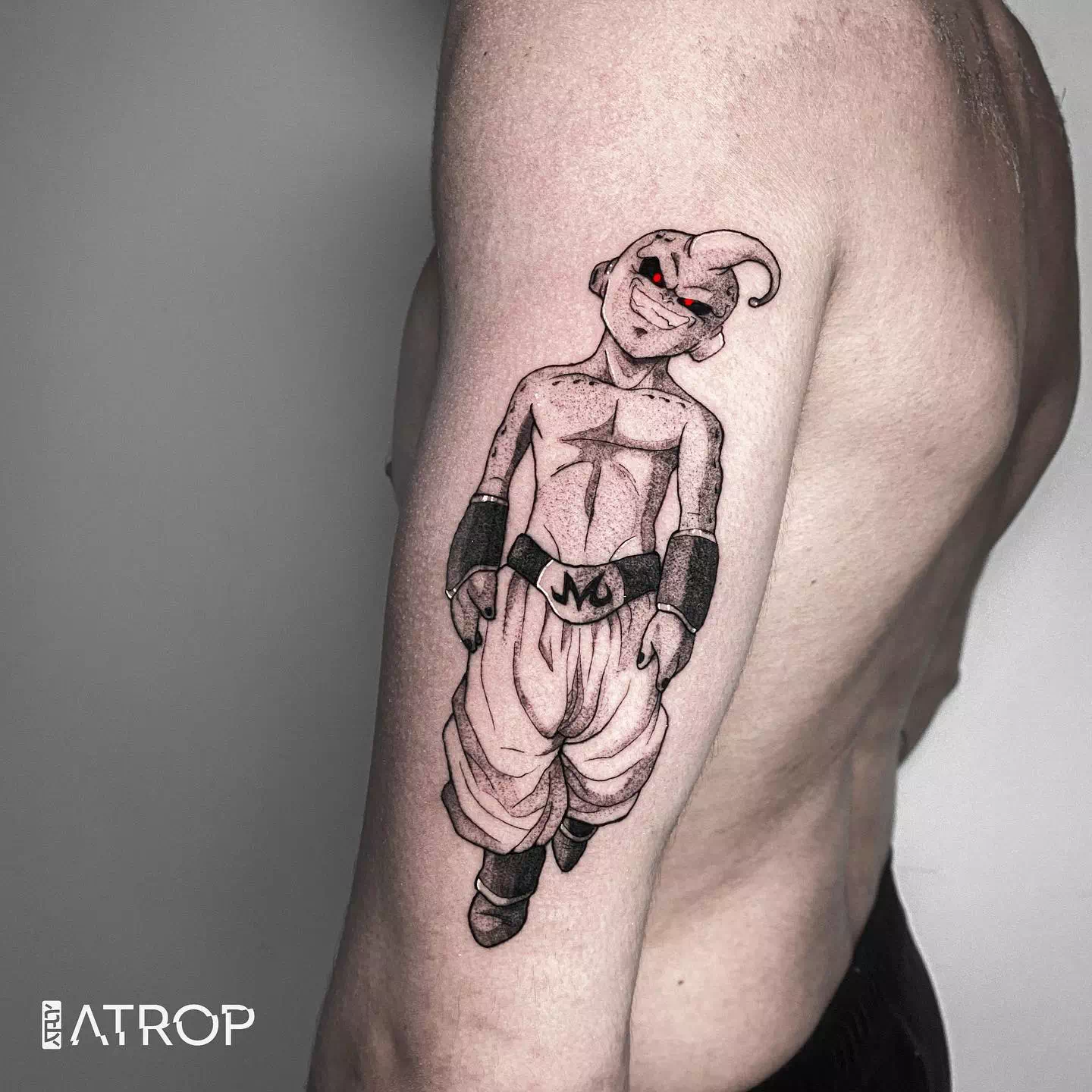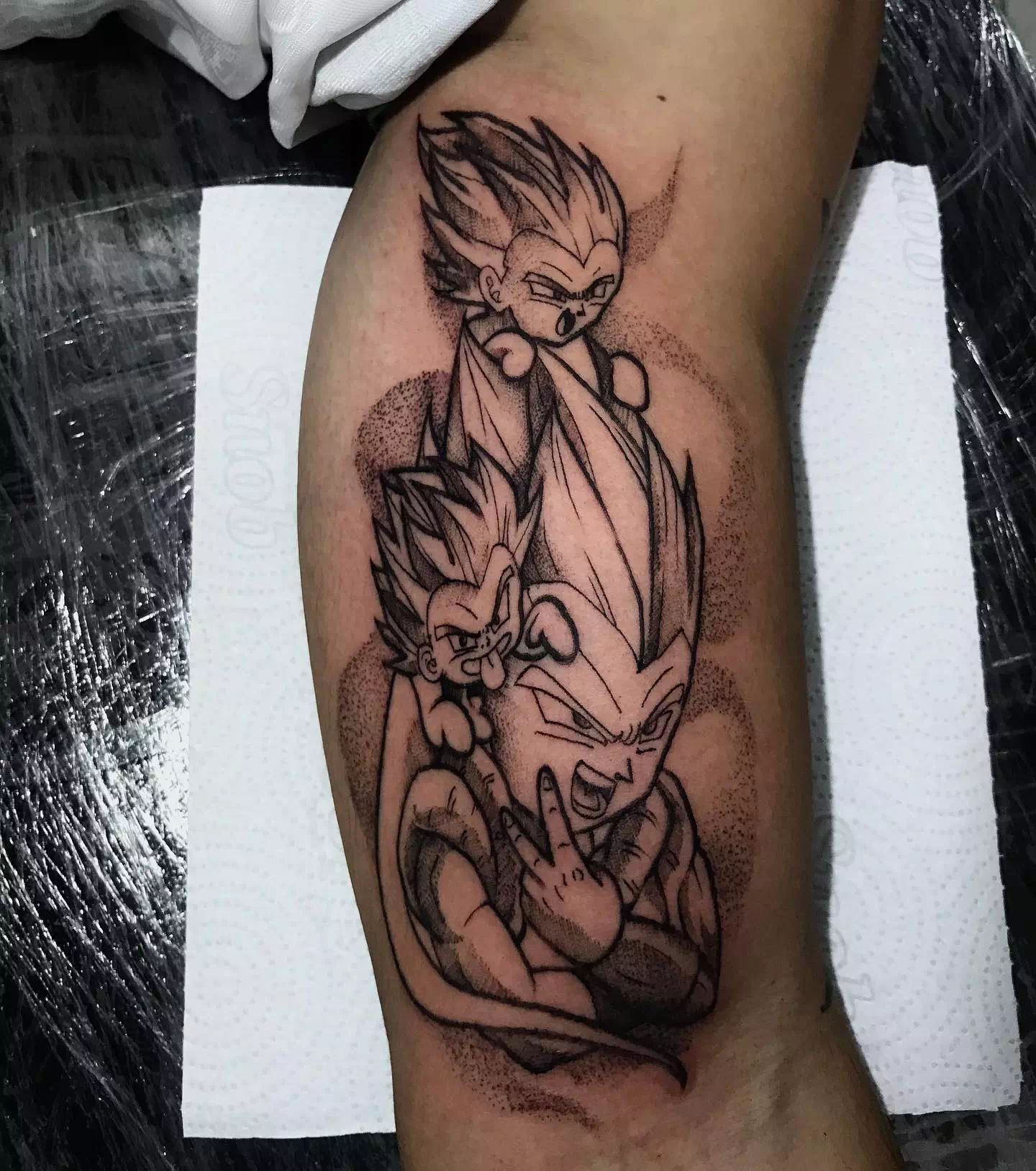 Dragon Ball Z Gohan Tattoo
Through the Dragon Balls Z, we meet Gohan, Goku's kid, who is more often than not an easy target because of his headgear. He's terrified and not acclimated to hard and intense life. However, he grew to be fearless and powerful. He utilizes the counsel of his father and friends to grow stronger at this game.
Most tattoos are centered on Goku rather than Gohan, as many don't reach that far in the DBZ series. Nevertheless, Gohan is an essential character with excellent character development. More significantly, he's a creative and unique tattoo designer to consider.
One of the reasons why people have him tattooed together with Goku is because he's precisely his son, and with this relationship, some people wish to cherish the familial bond between them and their father. Many individuals empathize with anime characters, so it doesn't surprise them to symbolize them and their mother or father when two people get a tattoo of two matching characters.
Also, Gohan is the first character that appears to have both the blood of a Saiyan and an Earthling.
Sharing is caring!