A tattoo convention is a gathering of people interested in getting or already having tattoos. Attendees have the opportunity to learn more about specific tattoo shops and artists and get an up-close look at the world of tattooing. At the conference, attendees can get tattoos from one of the many tattoo artists onsite or purchase products linked to the tattoo industry.
Tattoo conventions are an important part of the tattoo community in general. They are helpful for people who want to promote a new business and show people what they have done in the past.
This sounds like a beautiful and enjoyable experience overall. However, tattoo conventions are significantly more involved than simply inviting people to attend and allowing them to get tattooed by whoever they choose.
Let's say you have it in your mind to participate in a tattoo convention now that the COVID-19 outbreak is winding down and giving us a little breathing room. In that case, you ought to familiarize yourself with the procedure for this gathering. Let's discuss tattoo conventions without further ado, shall we?
Tattoo Conventions 101
What Is a Tattoo Convention?
As indicated at the beginning of this article, a tattoo convention is a conference or gathering of people interested in tattoos, including tattoo artists, tattoo businesses, and fans of tattoos. At a tattoo convention, you can run into hundreds of tattoo artists from different parts of the country or possibly the world.
These individuals congregate in one location for up to three days. During this time, the majority of their tattoos are performed live. Some tattoo parlors offer educational seminars about how to take care of tattoos and other topics related to tattoos. They also sell tattoo-related goods and do tattoos.
Why Are Tattoo Conventions Held Throughout the Year?
The tattoo industry is brought closer to visitors and aficionados during a tattoo conference, just like at any other convention. For instance, some people want to meet specific tattoo artists, get tattooed by a famous tattooist, or buy something to contribute to the local tattoo studios. Others want to help financially by purchasing one of the studios.
For most people, attending a tattoo convention is a once-in-a-lifetime chance to meet prominent and well-known tattoo artists, collaborate with them, or get tattooed. For instance, collectors, for instance, go to tattoo conventions to get a tattoo by a specific tattoo artist.
Additionally, tattoo conventions are ideal for tattoo studios and artists to interact with new customers and build up their clientele. They can also work with other tattoo artists, which they might take advantage of.
Conventions like this are a great way to get people with similar interests together in one place and make sure that everyone has a fun and educational time they will never forget.
What Kinds of Things Are Included at a Tattoo Convention?
In addition to the primary events associated with tattooing, the tattoo convention is a relatively active location because there is much to see and do. For instance, the following is included in a typical tattoo convention:
Contests – Tattoo artists and collectors often participate in contests to display their work to earn a prize. The competitions are centered on various tattoo styles, such as "the greatest black and gray tattoo" and "the best tribal tattoo," amongst others. The most important competition at a tattoo convention, though, is when a group of judges picks the "best tattoo of the day."
Tattoo exhibitions – tattoo artists and collectors present their work to visitors and audiences to garner feedback. In most cases, a tattoo display will be a part of the competition. But sometimes the work on display is only a small part of the entertainment that the presentation offers.
Shopping vendors –  are present at every tattoo convention, catering to attendees and tattoo artists looking to purchase merchandise. Visitors can buy items such as clothing, while tattoo artists can look for tattoo supplies and inks to add to their collections. Most tattoo artists or studios with a good reputation also have a storefront where customers can buy their products.
Is It Possible to Get Tattooed at a Convention Devoted to Tattoos?
To answer your question directly, it is possible to acquire a tattoo during a convention dedicated to the art. However, taking into consideration the number of people who are going to attend the routine and who are also interested in getting inked, you may have to wait a considerable amount of time before it is your turn.
Some people even schedule their tattoo appointments in advance. In contrast, others look for tattoo artists with openings in their schedules. Bear in mind that the tattoo convention is one sizeable walk-in session. If you get the opportunity, select a more manageable tattoo that won't keep the artist busy for too long. Tattoo artists often have an hour to create a tattoo that was not booked in advance.
It is essential to remember that getting a tattoo at a convention does not come at a cost. Prices may even rise because the tattoo artists had to pay for their own travel and lodging in order to attend the show. Also, customers have to leave a tip for the tattoo artist when the session is over.
Are There Age Requirements for Attending Tattoo Conventions?
Tattoo conventions do have age requirements for attendees. To visit a tattoo convention and acquire a tattoo, you must be at least 18 years old and have the correct identification. In countries that are part of the European Union, the minimum age to attend a tattoo convention is 16. You are still required to participate in the event in the company of an adult over 18. The same regulation is in effect in some of the states that make up the United States.
Also Read:
What Else Should I Be Aware Of Before Going to a Tattoo Convention?
Before going to a tattoo convention for the first time, it is essential to know the following information, as it will help you get the most out of your experience:
Remember that the convention may be moved to a different date; in 2020, tattoo conventions were moved because of the pandemic caused by COVID-19. This year was scheduled to be the one in which it would take place. On the other hand, most traditions won't be followed until 2021 or 2022 (with the necessary restrictions).
Therefore, consider that it is possible that you may be unable to attend a regional conference either this year or in the near future. Even if the patterns are seen, you will likely be required to undergo testing to participate in the event or provide evidence that you have been vaccinated. Masks must be worn at all times, at least for the time being.
A tattoo will cost you money. Although many people are under the impression that getting a tattoo at a convention is free of charge, this is not the case. As previously stated, getting inked at a way may be significantly more expensive, and it is customary to tip the tattoo artist once the tattoo is completed.
You should not expect to find ATMs at the convention, so bring cash to pay for a tattoo or anything else you want to buy. At tattoo conventions, the fees charged by the ATMs are exorbitantly high, and the maximum amount that may be withdrawn is low.
In addition, there is an almost absolute certainty that there will be a wait, which means that by the time you get to use the ATM, there may not be any money left in it. Therefore, carry cash with you to save yourself the hassle.
Prepare yourself for the cacophony, since tattoo conventions tend to be noisy places. In most cases, there are hundreds or even thousands of people there, in addition to the blaring music, individuals conversing, and the buzzing of tattoo machines. Suppose you intend to stay for a few hours. In that case, you should bring headphones or earplugs because the noise level will eventually become intolerable.
As soon as you acquire a tattoo, you can expect people to approach you. People will stop what they're doing to look at you or chat to you as you get tattooed at a convention because it's public and tattooing is allowed there. People you don't know will approach you and comment on your appearance as well as on the tattoo you have.
So, let's say you suffer from social anxiety or are hyper-aware of how strangers perceive you while you're out in public. You probably shouldn't get a tattoo at a convention if that's the case.
Make every effort to schedule a visit from a local artist in advance. Because many others want to get tattoos simultaneously, acquiring one during a conference can be challenging. Therefore, if you want to avoid waiting in line, you can try to book a specific tattoo artist in advance.
You can view the lineup of artists, get in touch with the tattoo artist, make a deposit, and reserve your spot promptly. If you cannot do so, you should make every effort to be at the convention early so you can speak with the tattoo artists before anybody else.
Bring your food to the convention since, although there will be food available, there will also be hundreds of people waiting in line for the food. Bring your food or snacks to eat while you wait in line to avoid being pushed around and having to wait for an hour. This is important to remember if you intend to get a tattoo. It's not a good idea to get a tattoo if you're hungry, so bring some snacks with you to the convention so you can nibble on them sometimes.
Dress comfortably. Even though this tip is very self-explanatory, dressing comfortably is essential for a tattoo convention, particularly if you plan on being tattooed. You don't want to appear overly relieved or wear excessively tight garments. Wear layers that you can take off to show the tattoo artist your skin. This way, you don't have to be a nudist.
Also Read:
Conventions on Tattoos That Are Still to Come (For August 2022)
A Few Parting Thoughts
We hope this small excursion into the world of tattoo conventions will prove beneficial and educational. We tried to provide a picture of the general experience that anyone attending such an event can anticipate having for themselves. However, each conference is unique and frequently features a separate lineup of events and host organizations. Check the website of the particular convention you are interested in learning more about or speak with tattoo artists and other members of the local tattoo community.
Sharing is caring!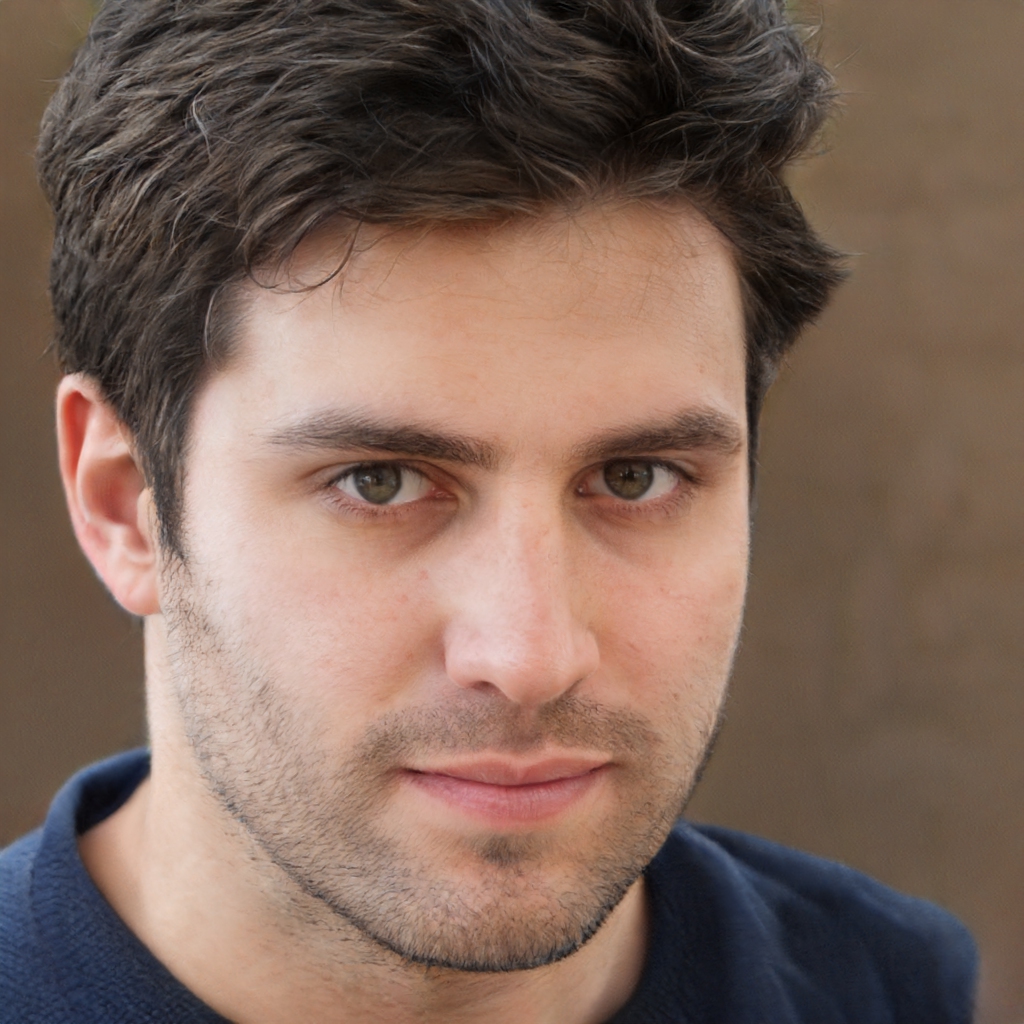 Hero Yellowhoney
Owner and Founder at Hero Tattoo
Hi, I'm Hero Yellowhoney and welcome to herotattoo.com Some individuals find tattoos fascinating, while others can't live without them. Learn more about tattoos and their symbolism/meanings on my blog (Tattoo Guide). I'm a big fan of tattoos, and I want to provide the best advice and information possible in the most interesting way possible.