Fineline tattoos are delicate and lovely, yet they feature precise lines and are difficult to produce. Botanicals, animals, and astrology are frequently shown in the faintly sketched designs. When a fine line tattoo artist does their work, the lines are so thin and delicate that it appears as if the tattoo was written on paper.
Fineline tattooing uses a straight or curved thin line in the district. In this style, there are no shading or color transitions; instead, the shape and form are produced by using single lines. Additionally, solid pigments and dots are employed to aid in creating 2D and 3D graphics.
Fineline tattoos appear to be straightforward and can be completed in a short amount of time, yet they are tough to perform well. Because this tattoo design does not give much room for error, it is pretty easy for things to go wrong. They have the potential to bleed or spread over time if done incorrectly. When done by someone who isn't a professional, they can quickly become illegible and unreadable. Fineline tattoo artists worldwide are included in this article, which ranks them from best to worst.
The Best Fineline Tattoo Artists in the World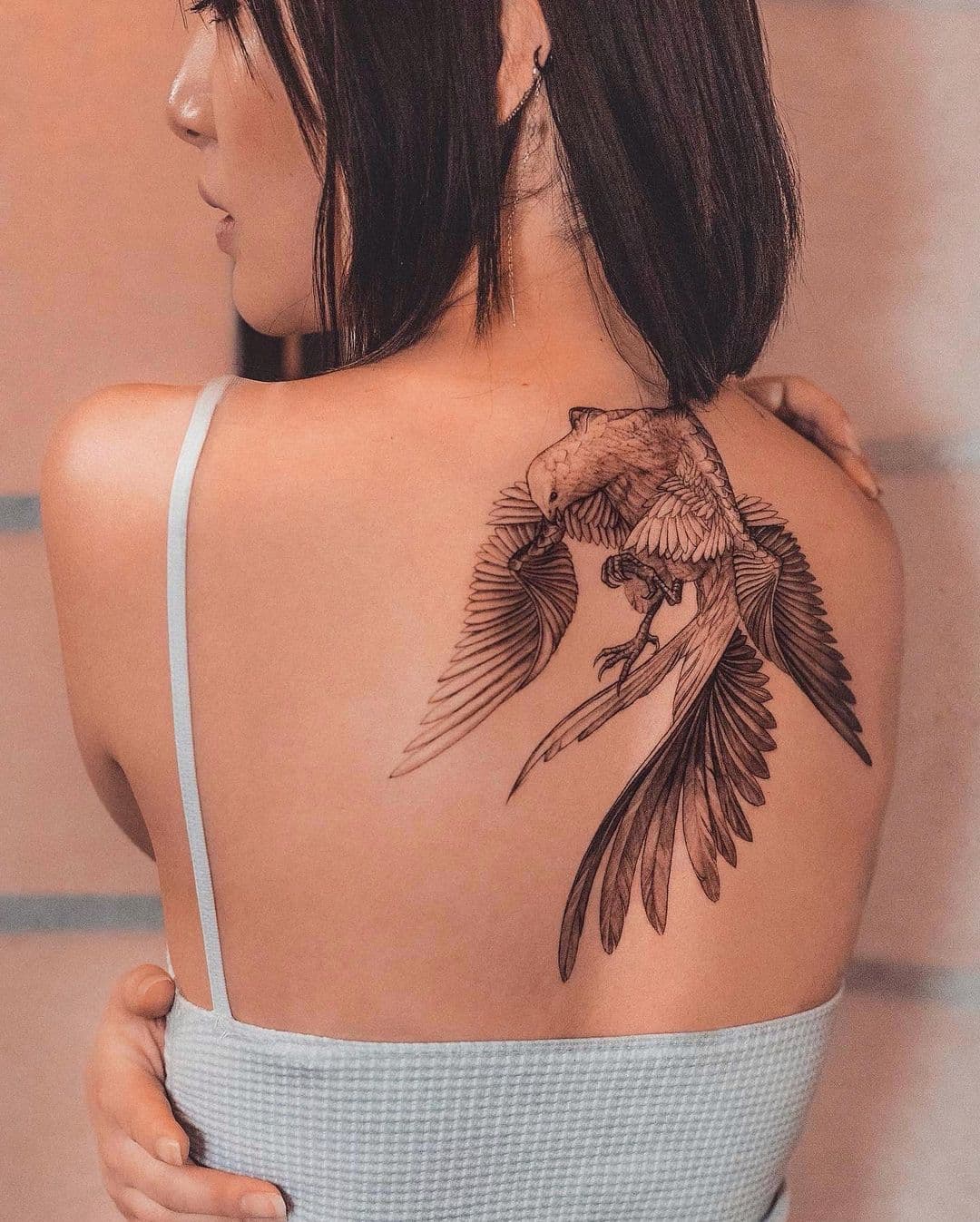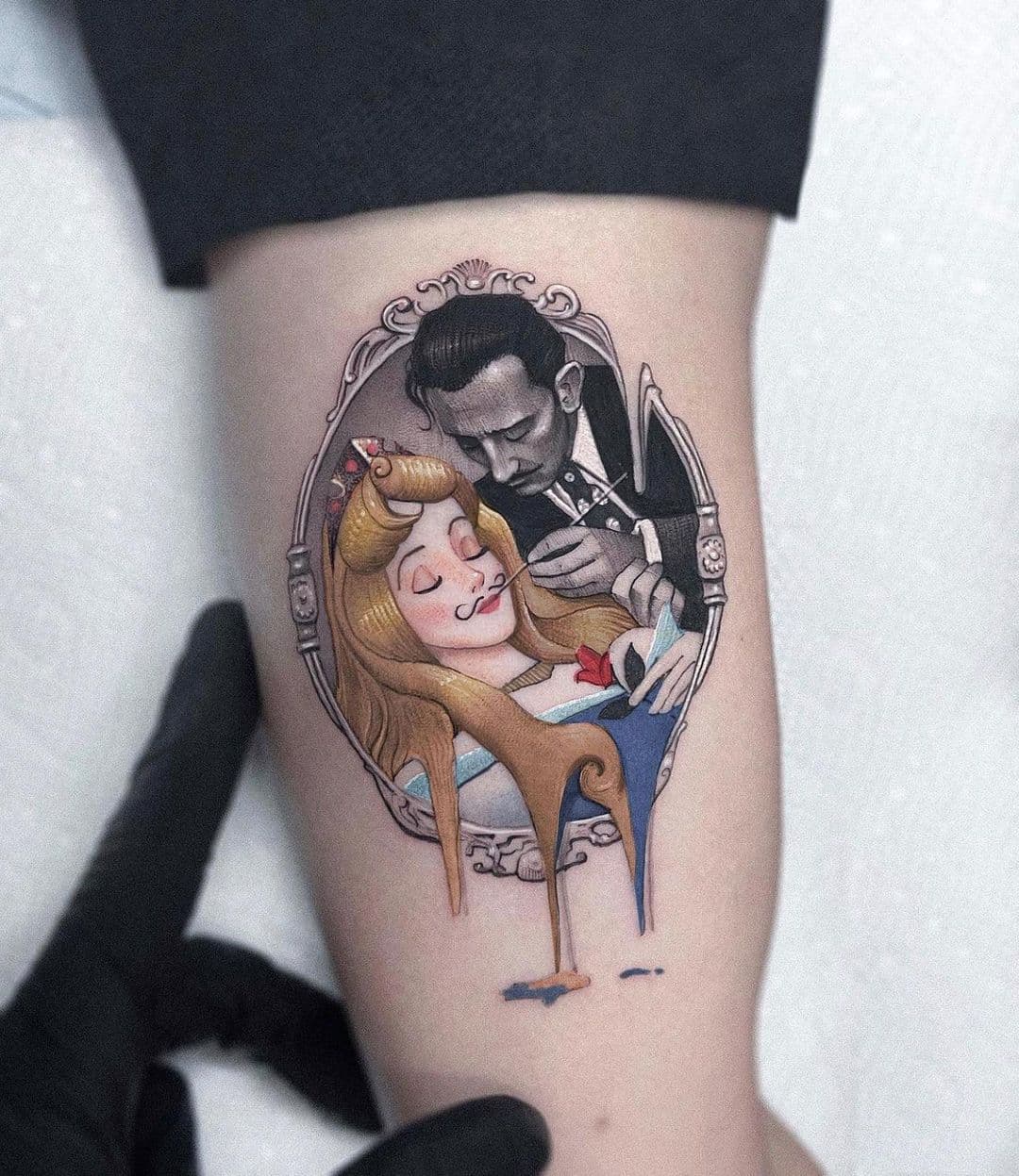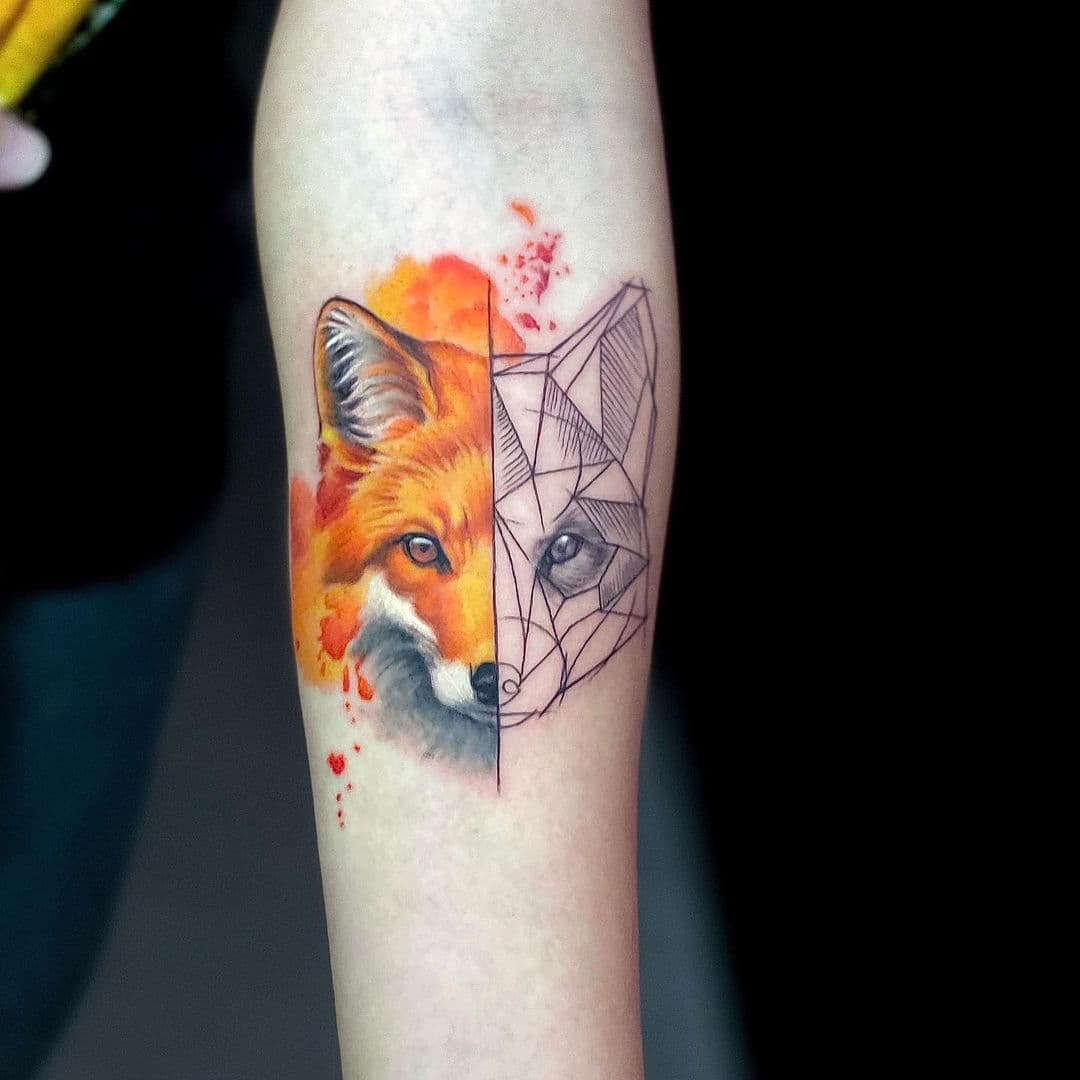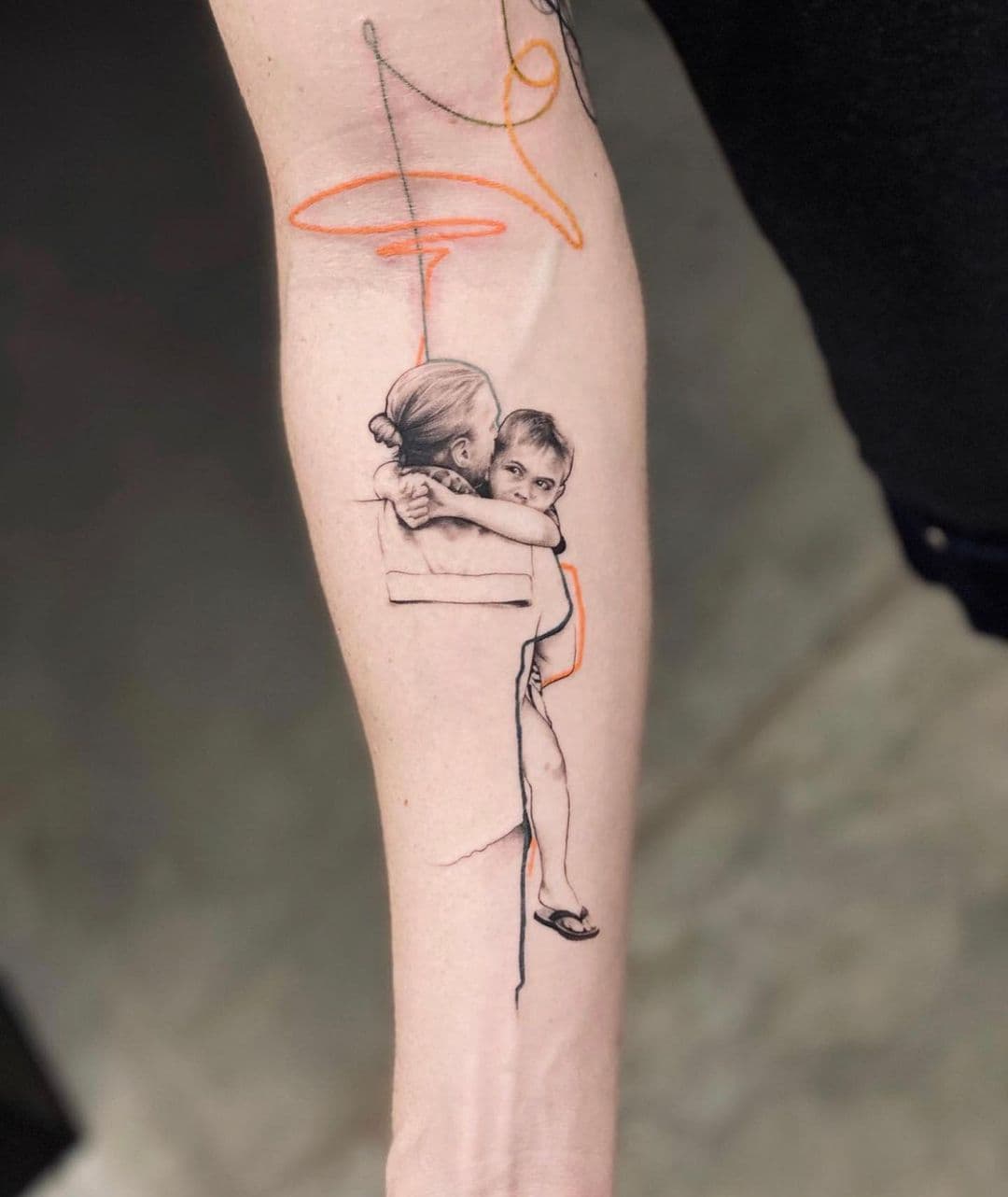 Thinks is well-known for her vibrant red ink tattoos, but she has a diverse body of work that includes much more than just these brightly colored designs. Although her fine line tattoos, which are custom designed for each client, are usually inspired by classic art, her style is adaptable to a wide range of designs.
She is currently employed as a tattoo artist at Big Bang Tattoo in New York. Her work also includes snake patterns, exotic creatures, and pet pictures, among other things.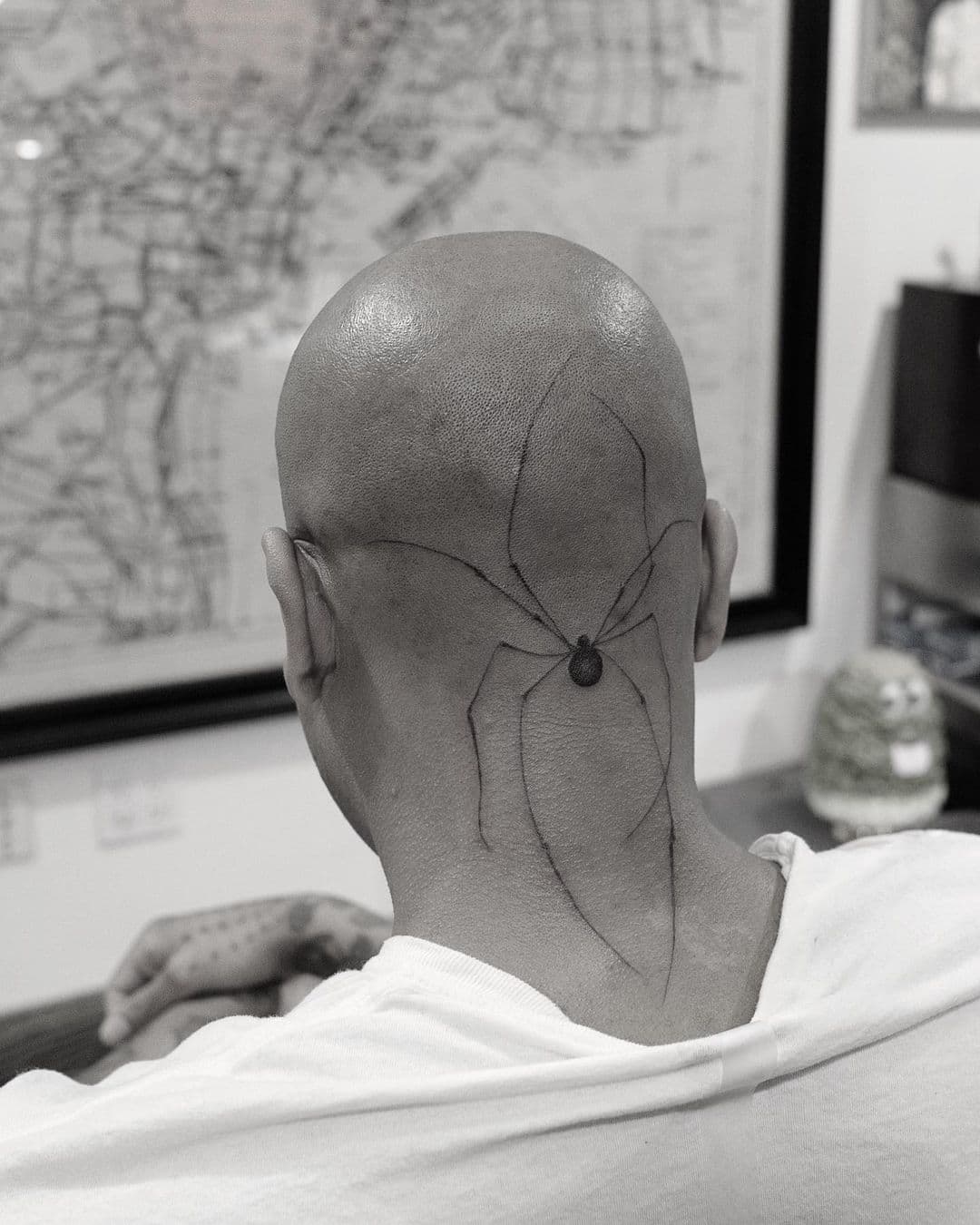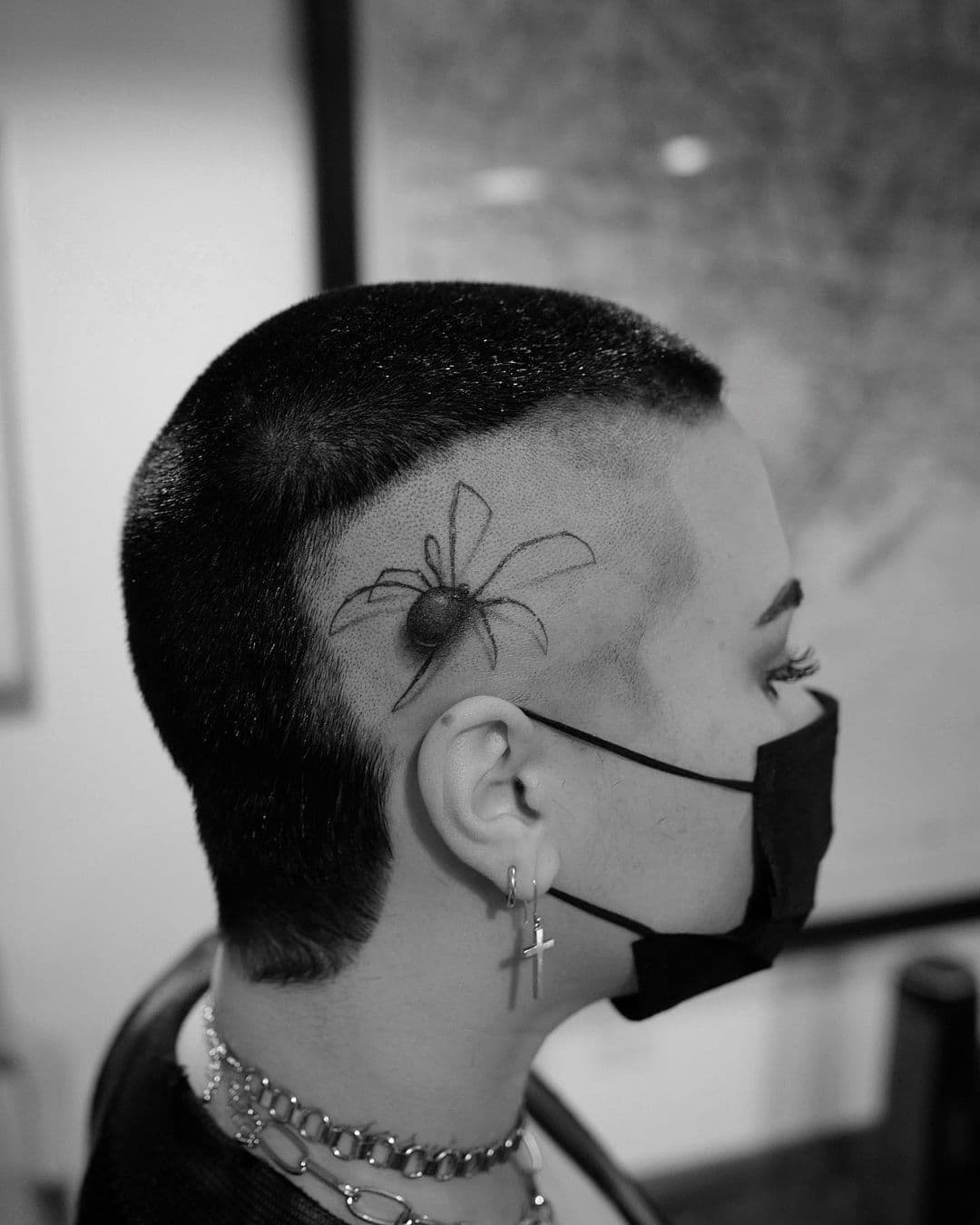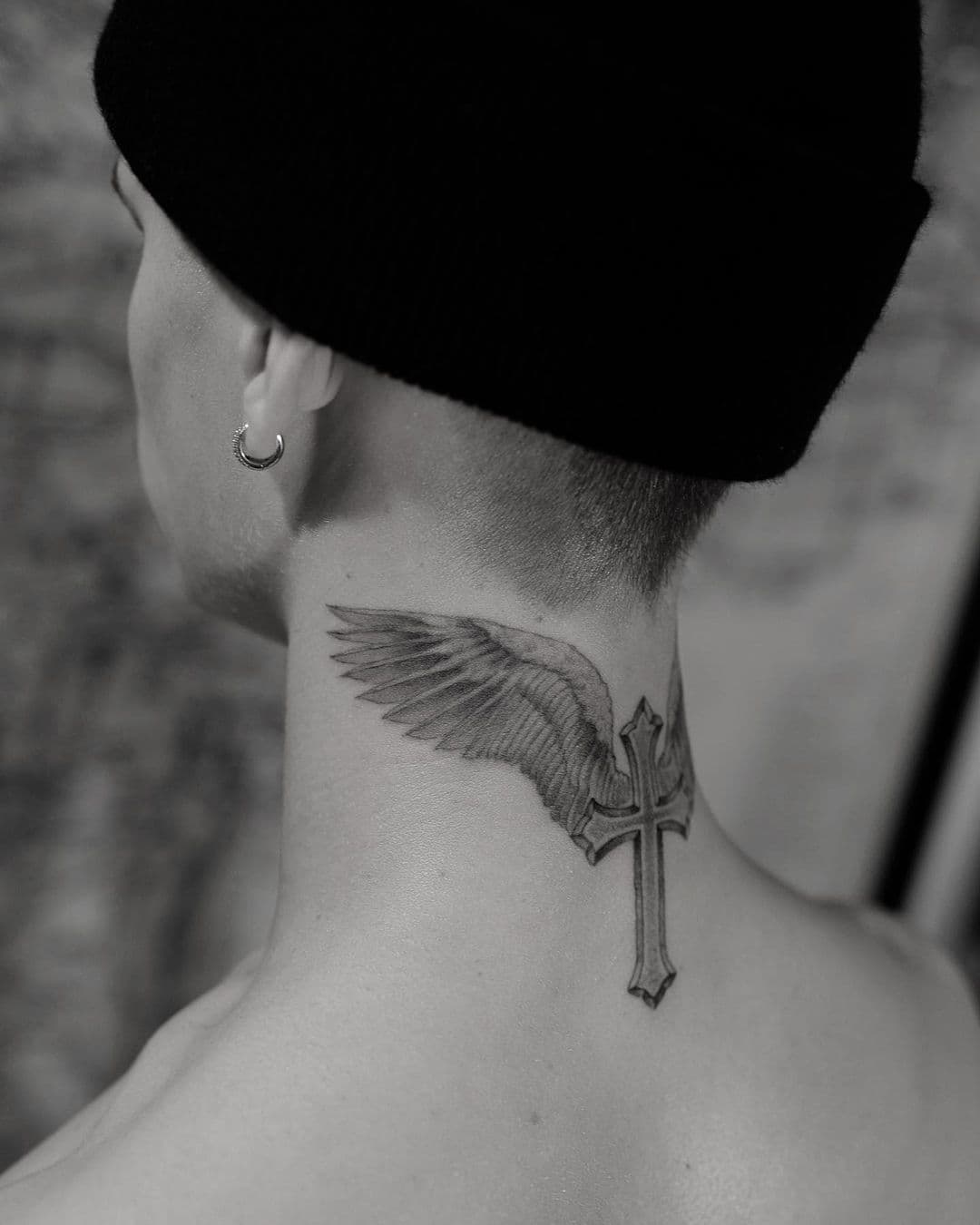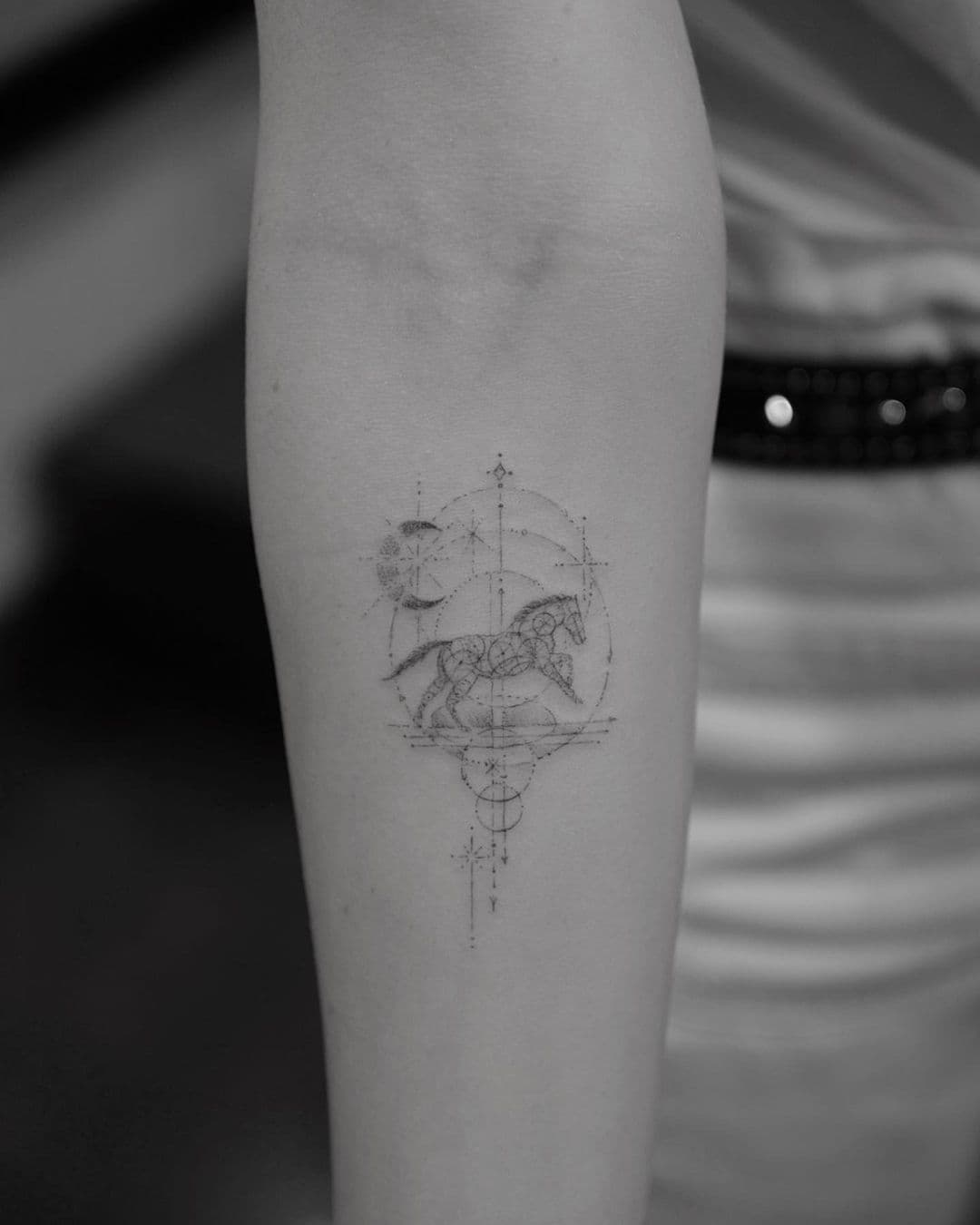 Brian Woo is better known by his stage names, Dr. Woo and Doctor Woo, and he is best known for his fineline designs that are incredibly intricate. He is adored by celebrities such as Drake, Miley Cyrus, and Zoe Kravitz and is renowned for creating exquisite works in microscopic sizes.
No design is too complicated for Brian to handle. He can create minute black and gray drawings that look like actual creatures, nature, and astrology. His fineline designs are considered some of the most influential in the tattoo business.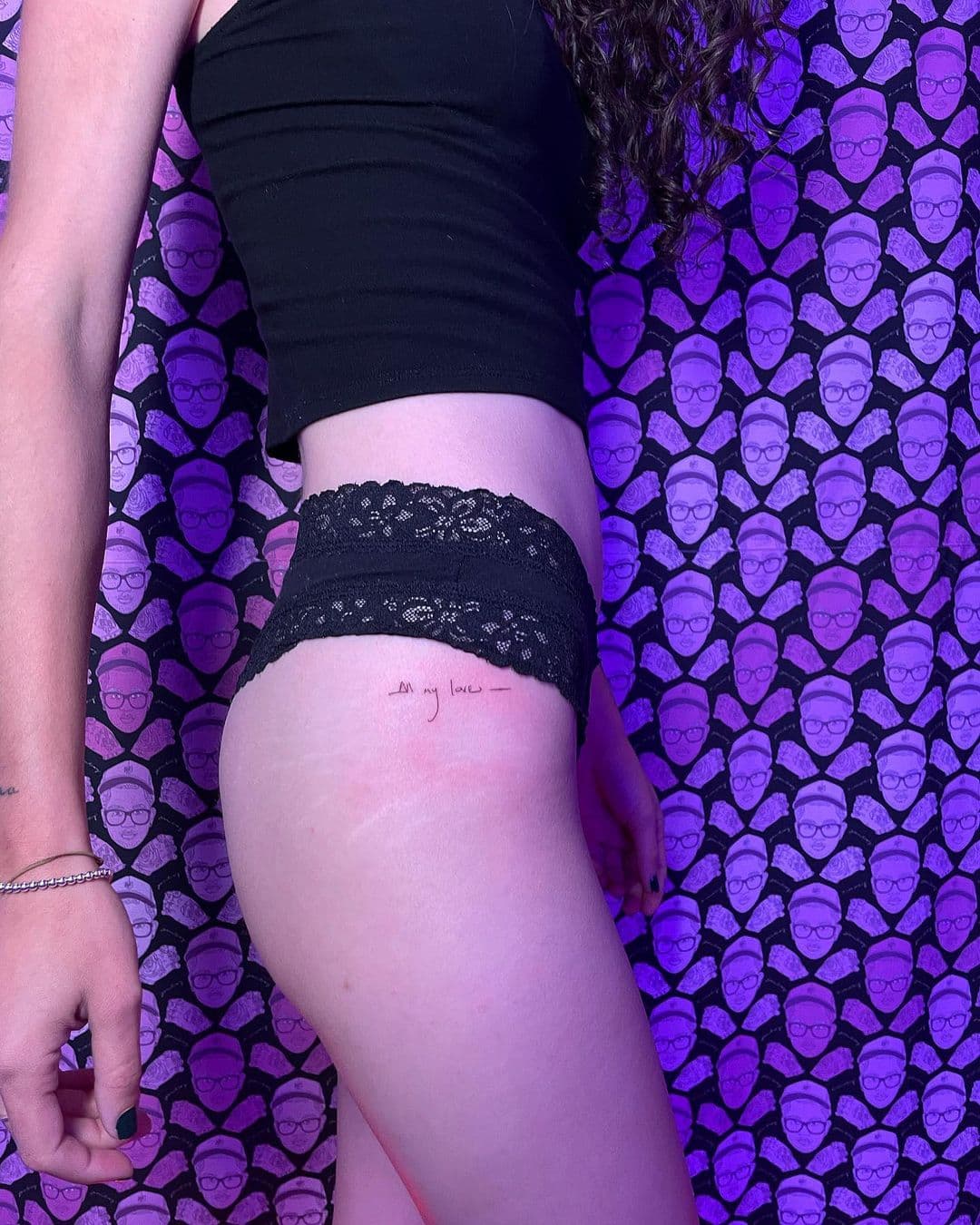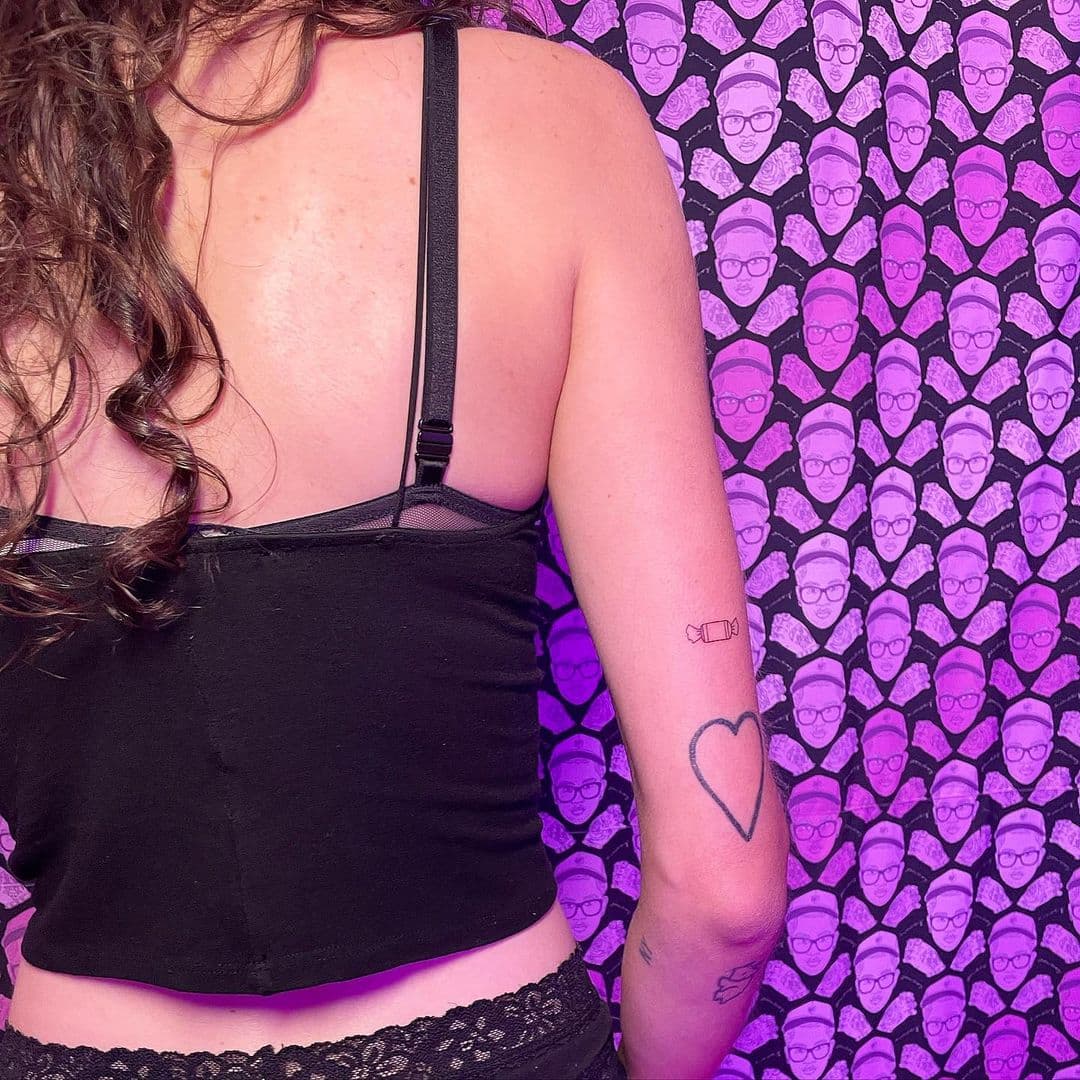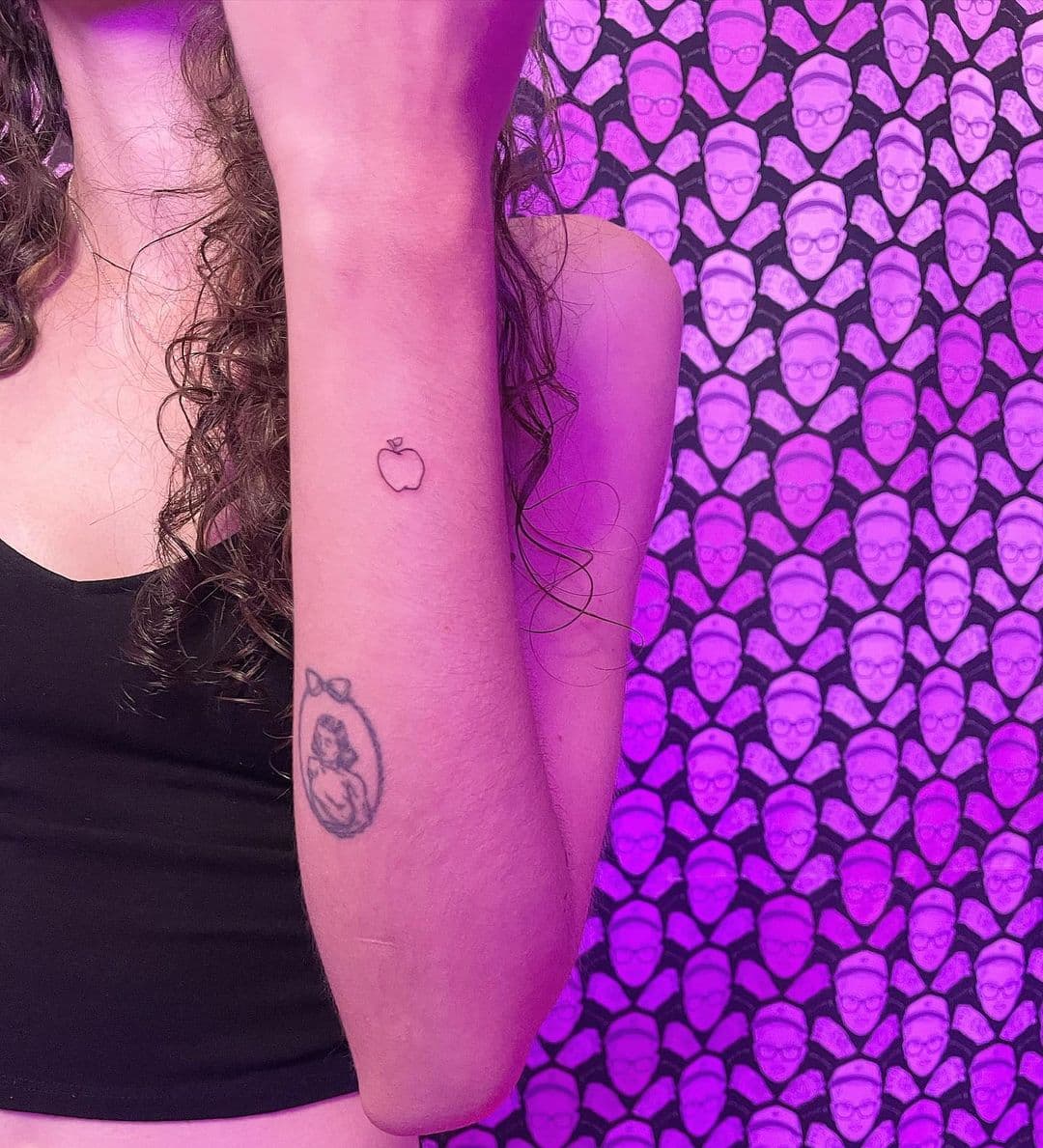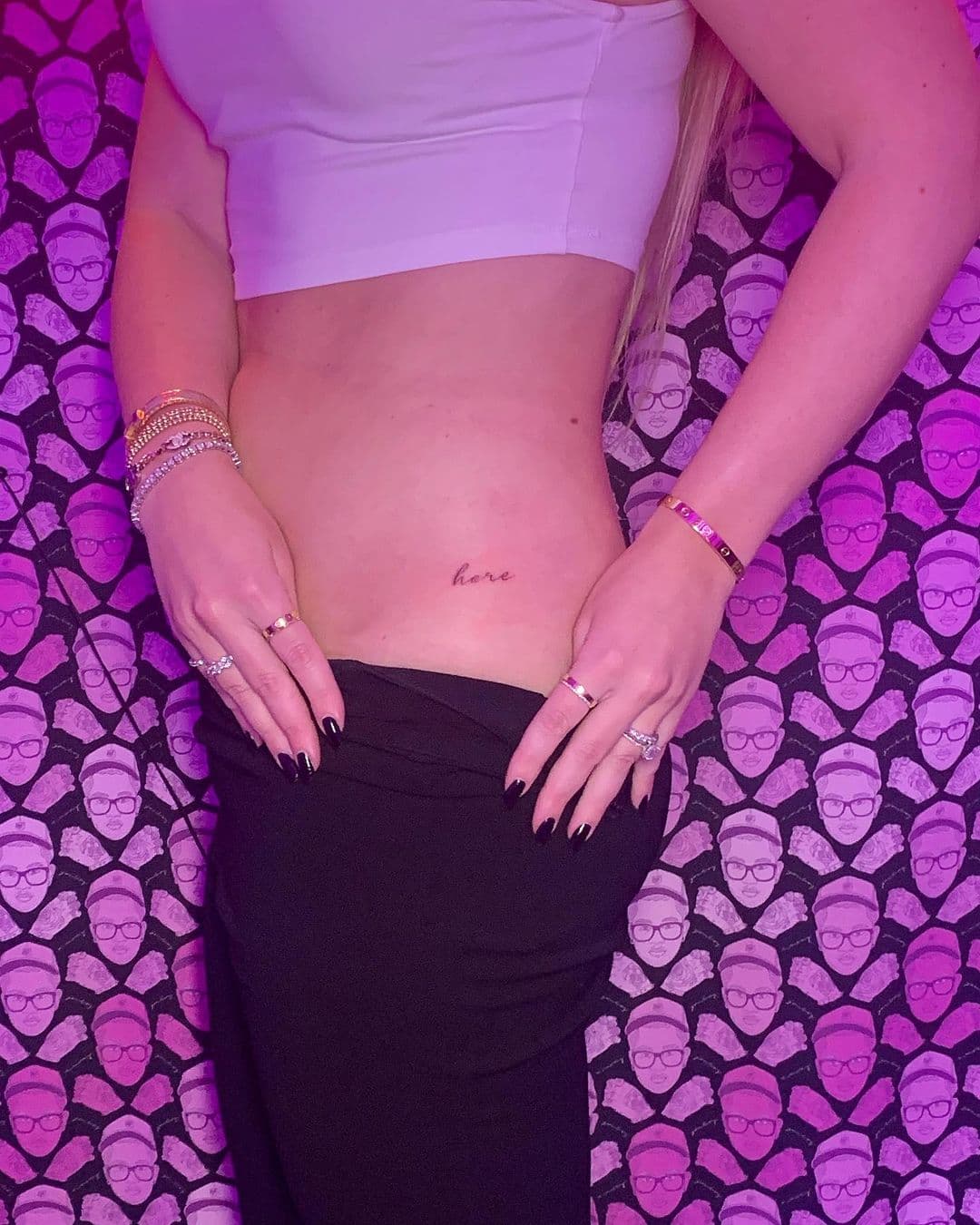 Jonathan "JonBoy" Valena is a famous tattoo artist in New York, well-known for his work on celebrities. He is most known as a celebrity tattoo artist for his exquisite fine-line tattoos. His work has been seen on celebrities such as Kendall Jenner, Justin Bieber, and Zayn Malik.
JonBoy presently maintains a residency at the Moxy Times Square hotel, though getting an appointment with him is extremely hard to come by. If you're interested in booking a session with JonBoy, keep an eye on his Instagram since he offers a "walk-in day" now and then that doesn't require an elusive appointment.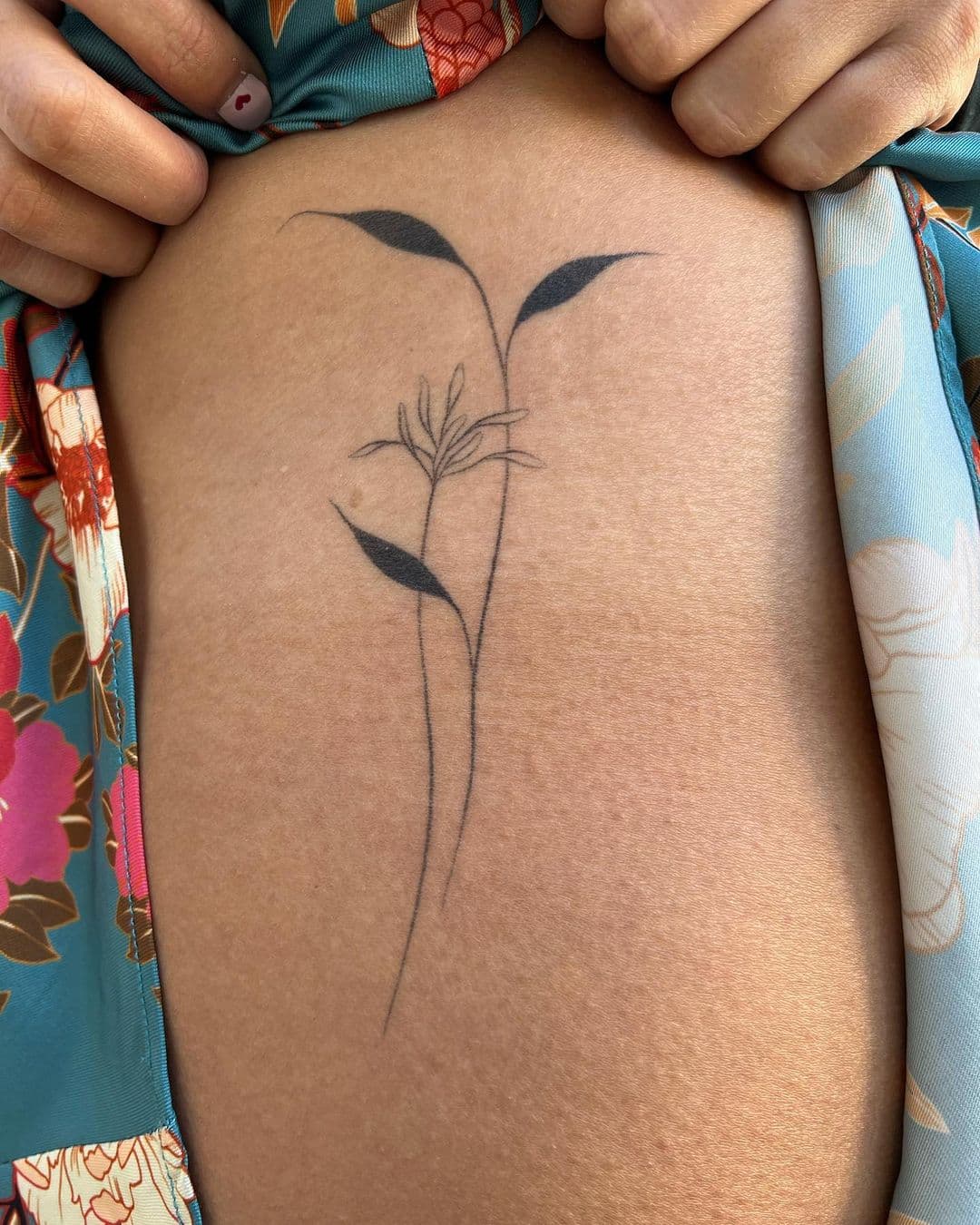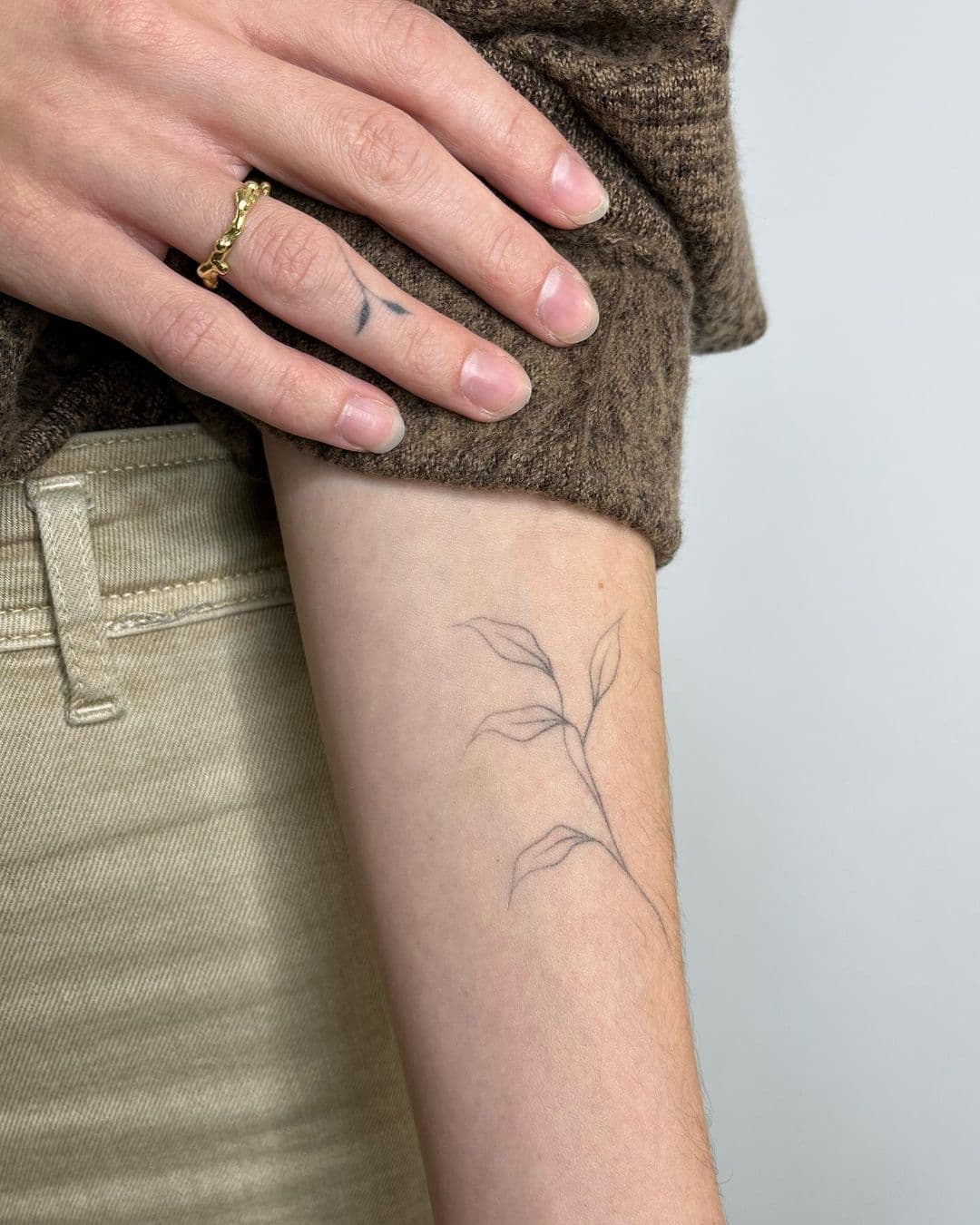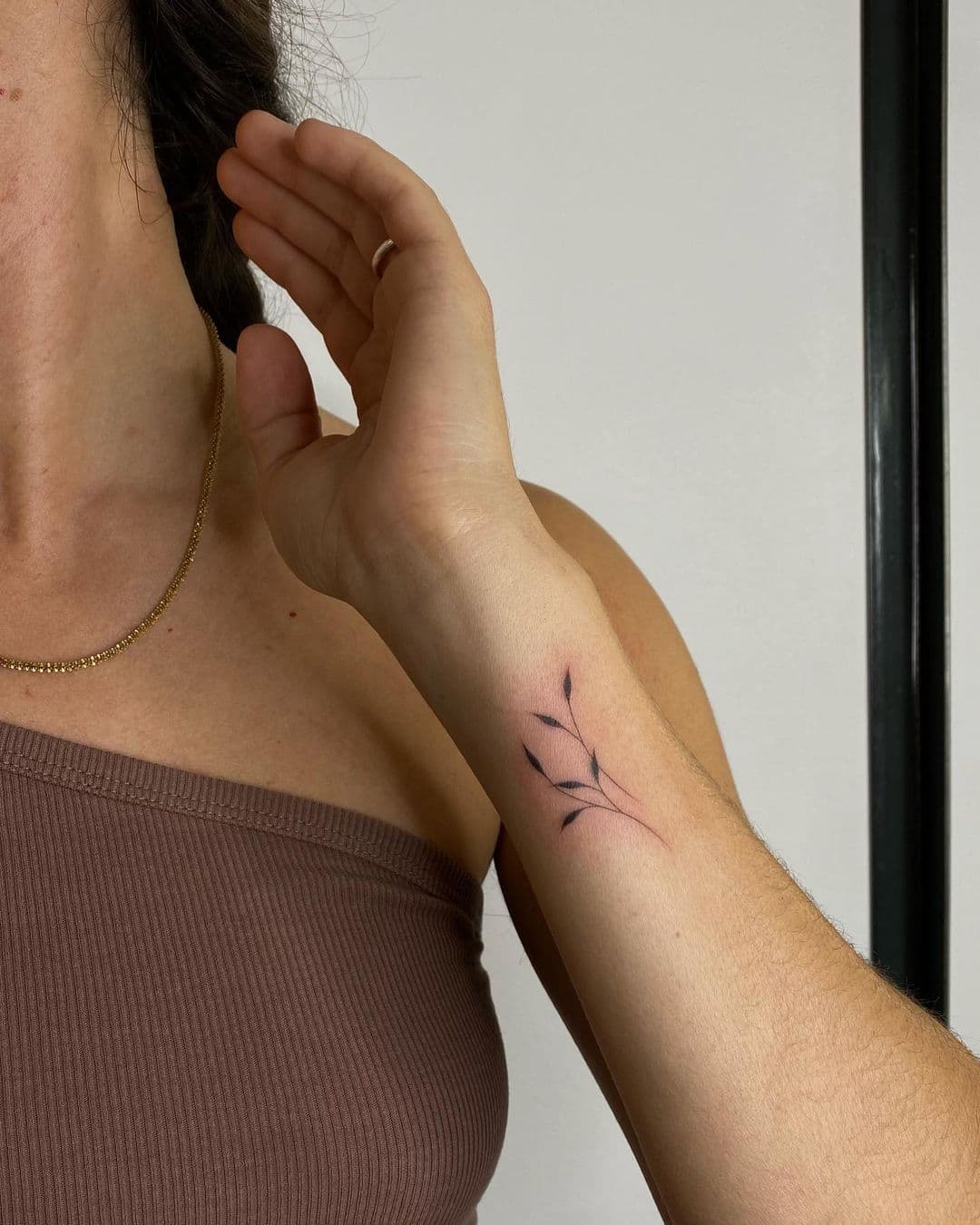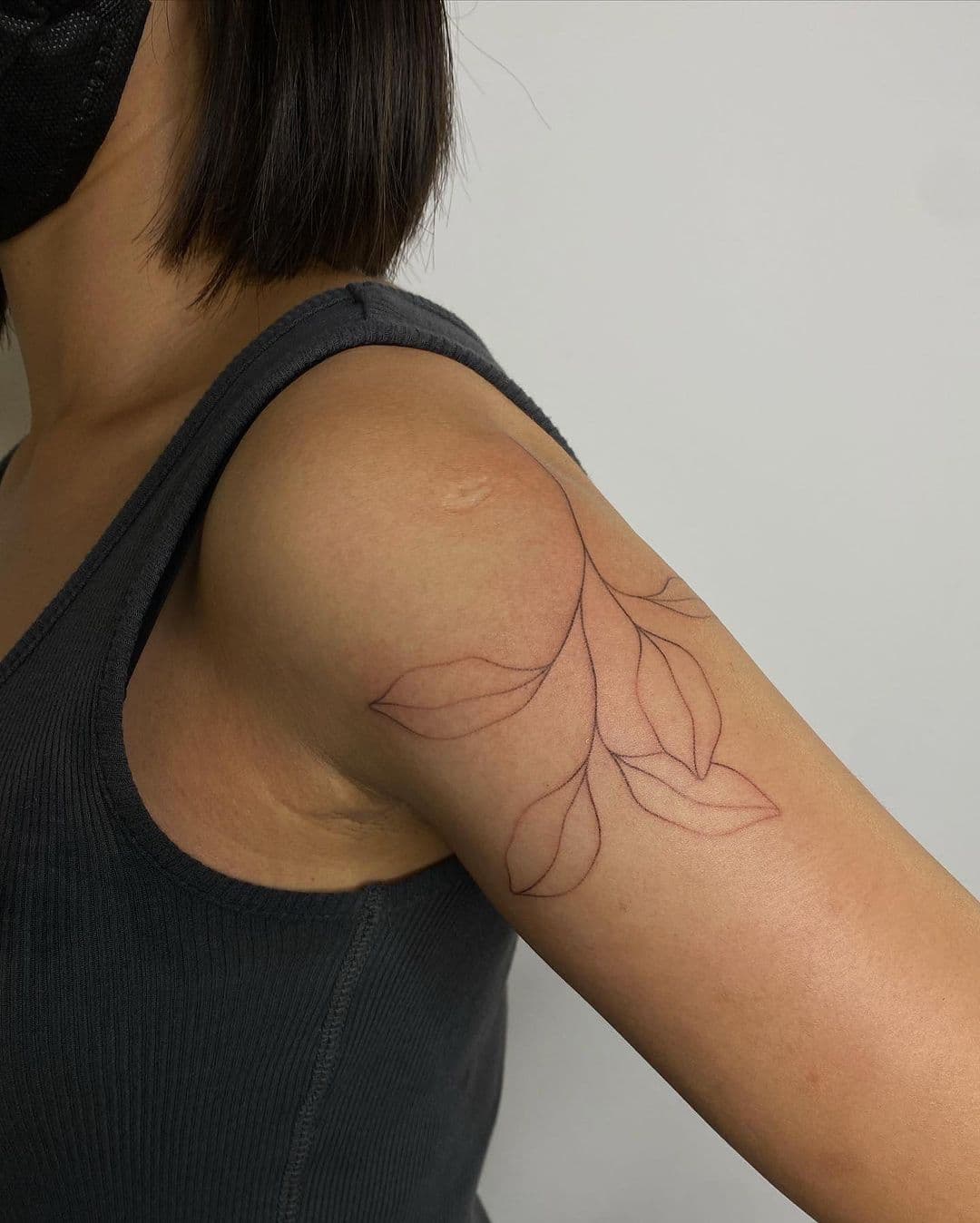 Lara Maju, a German tattoo artist specializing in organic and minimalist fine line tattoos, has made a reputation for herself in the industry for her organic and minimalist fine line tattoos. She has a background in fashion and enjoys highlighting the human body in its natural state and expressing herself through it.
Her modern tattoos are created with the use of a hand poke method. Coco Schwarz employs her, and the majority of her work consists of beautiful flower arrangements tailored to her customers' bodies.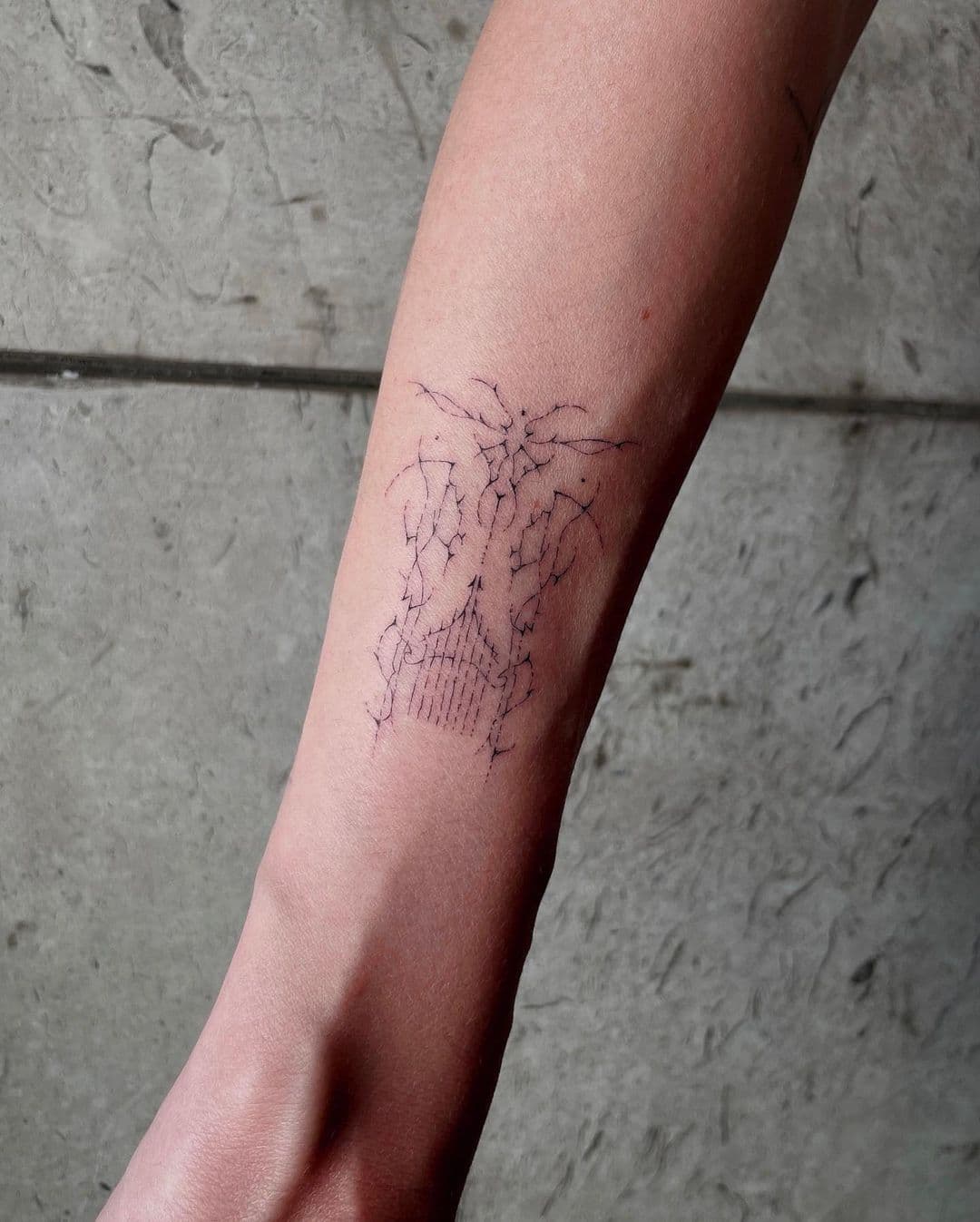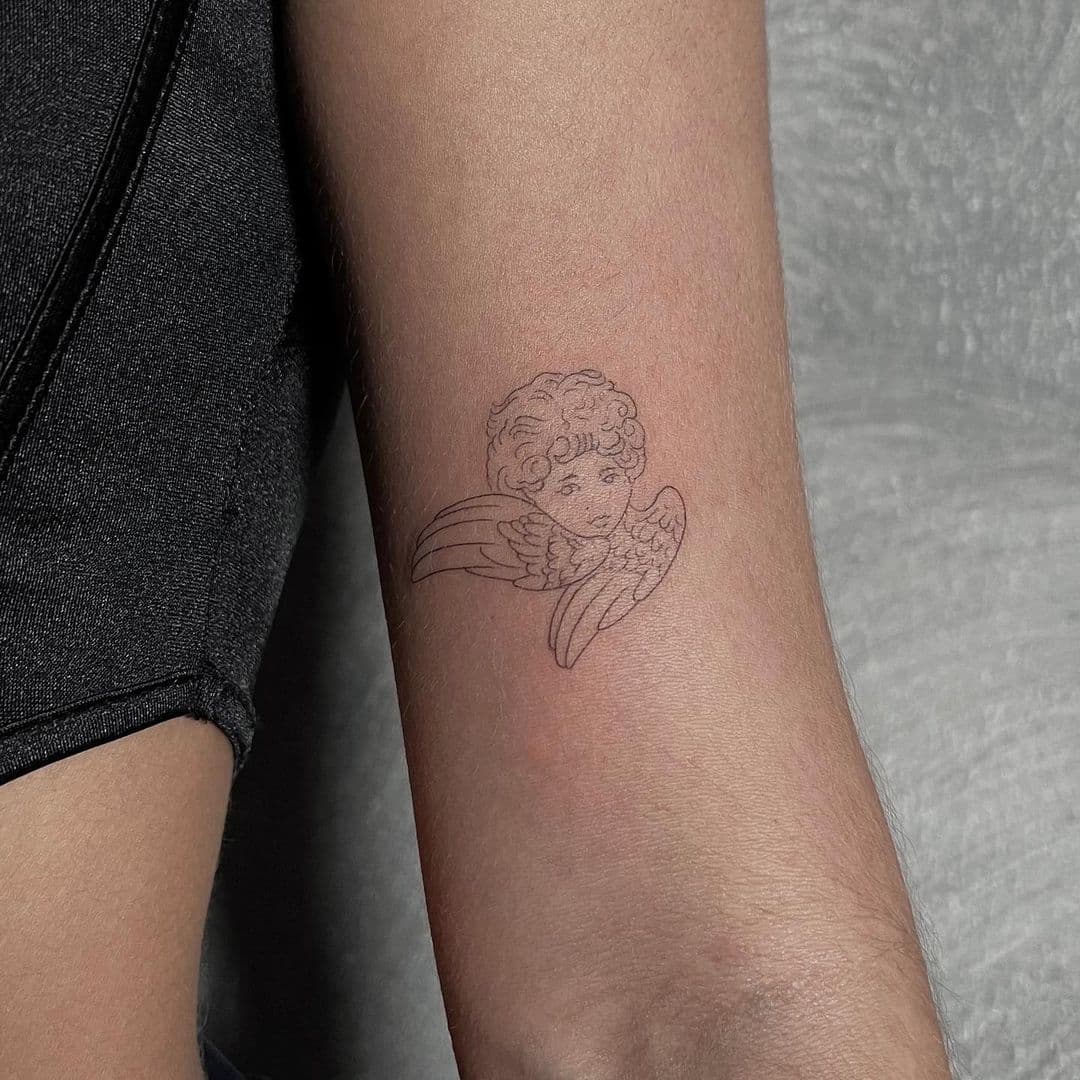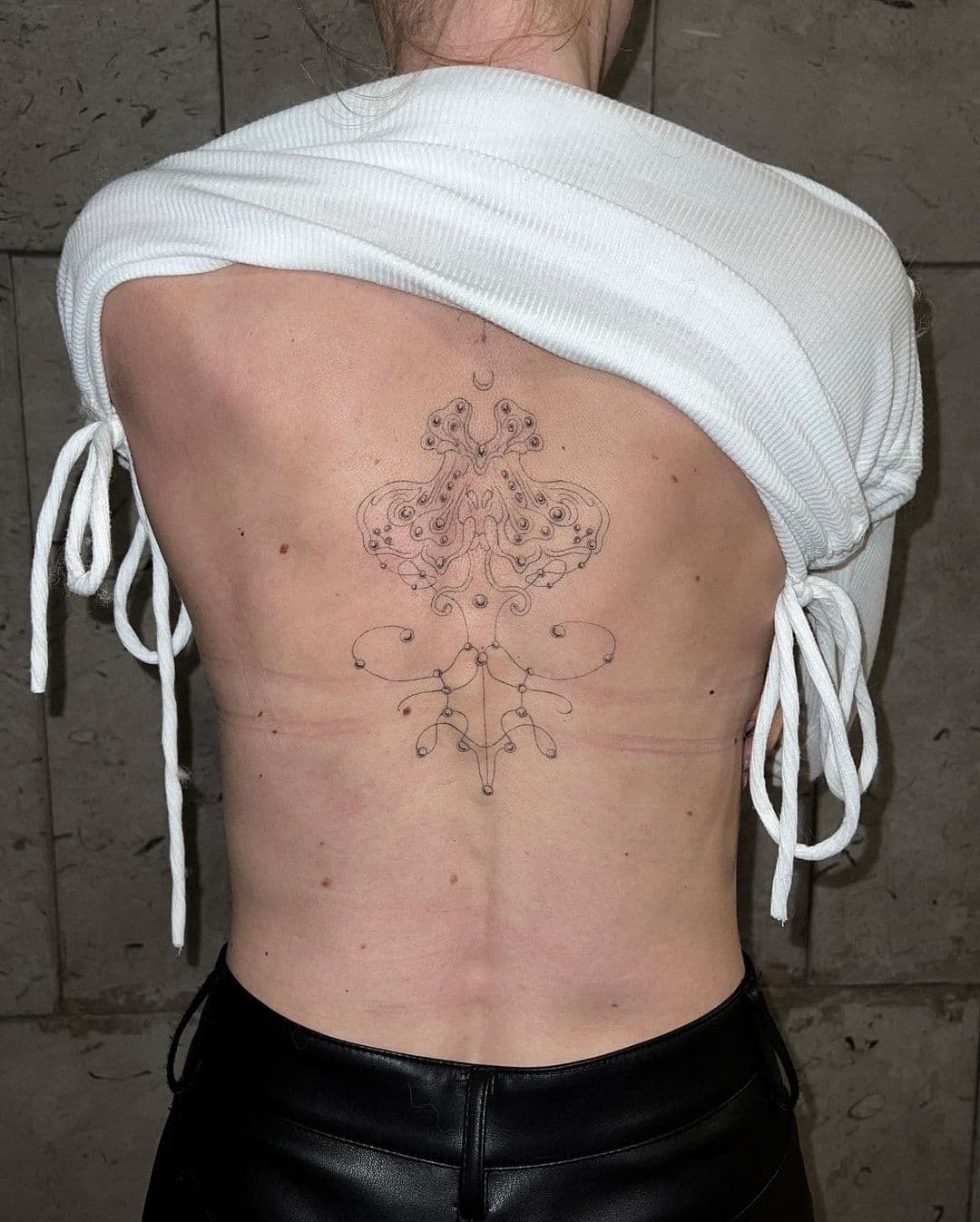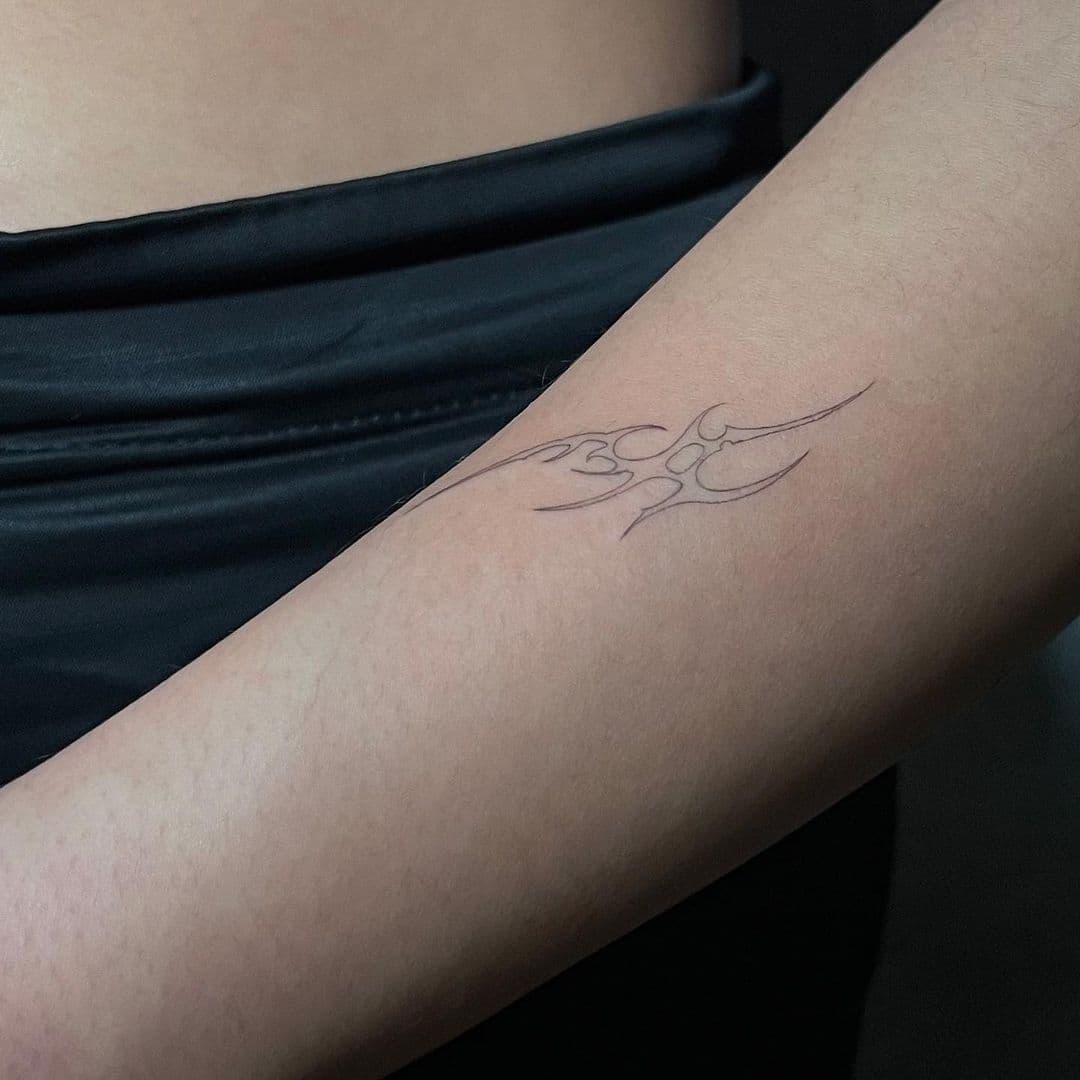 Jakub Nowicz, better known by his stage name Jakenowicz, is a Polish artist who has earned prominence for his delicate works of art inspired by a single need. He is now based in Italy and is recognized for his clean tattooing method, making light, fineline tattoos.
Suppose you like his work but can not schedule an appointment at his studio. In that case, you may acquire temporary tattoos based on his artwork. He is now employed as a tattoo artist at Puro Tattoo in Milan, but he aspires to create his own studio in the near future.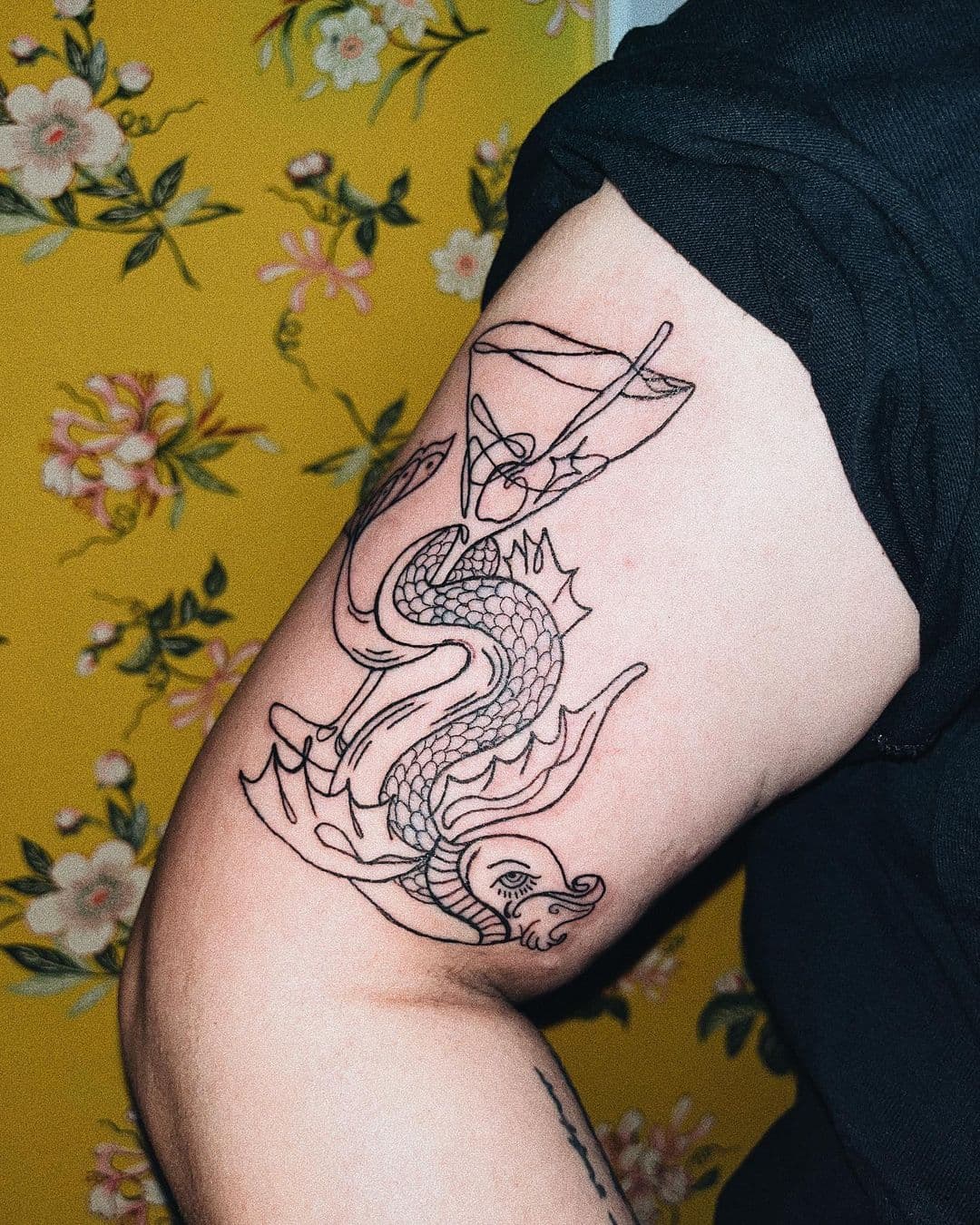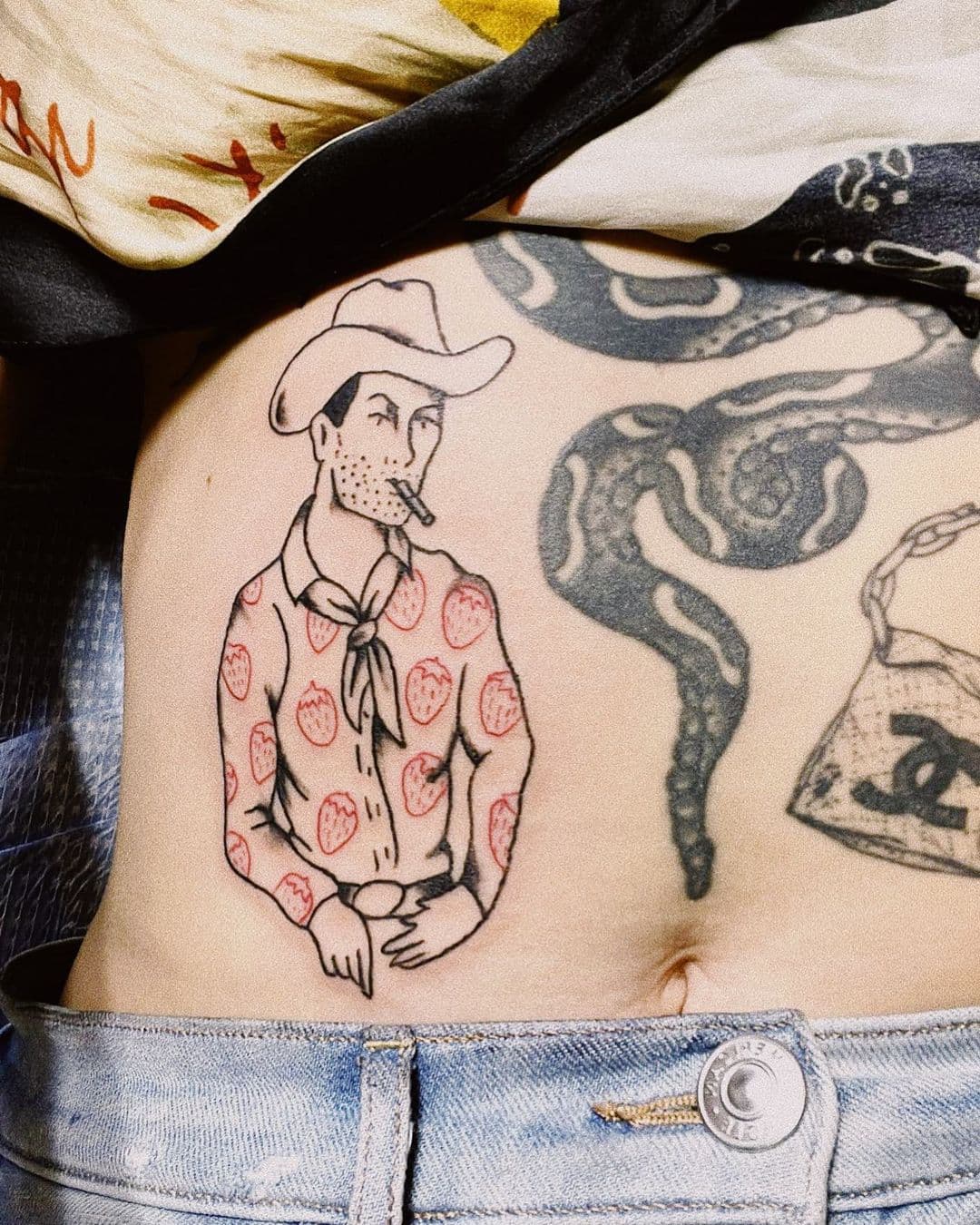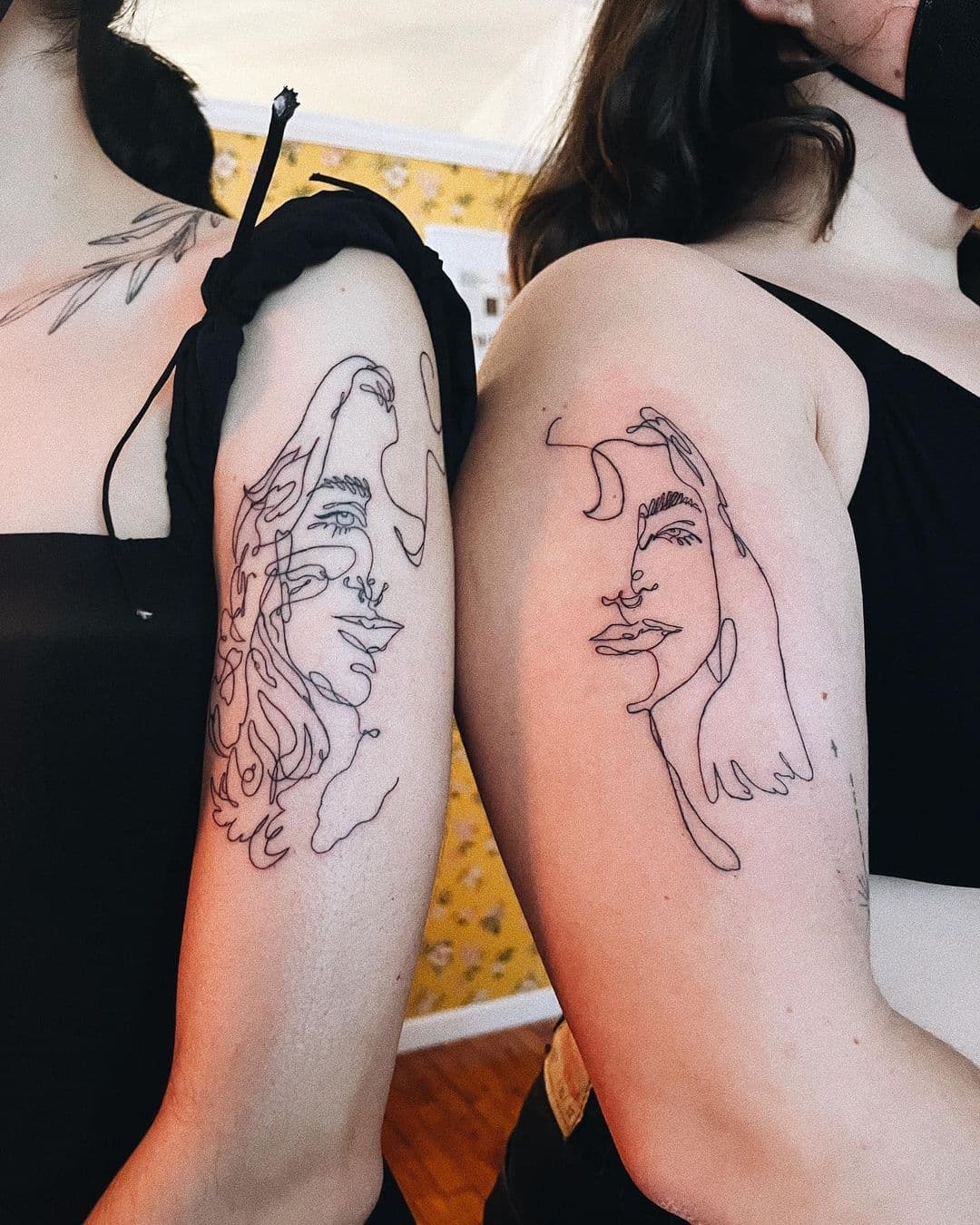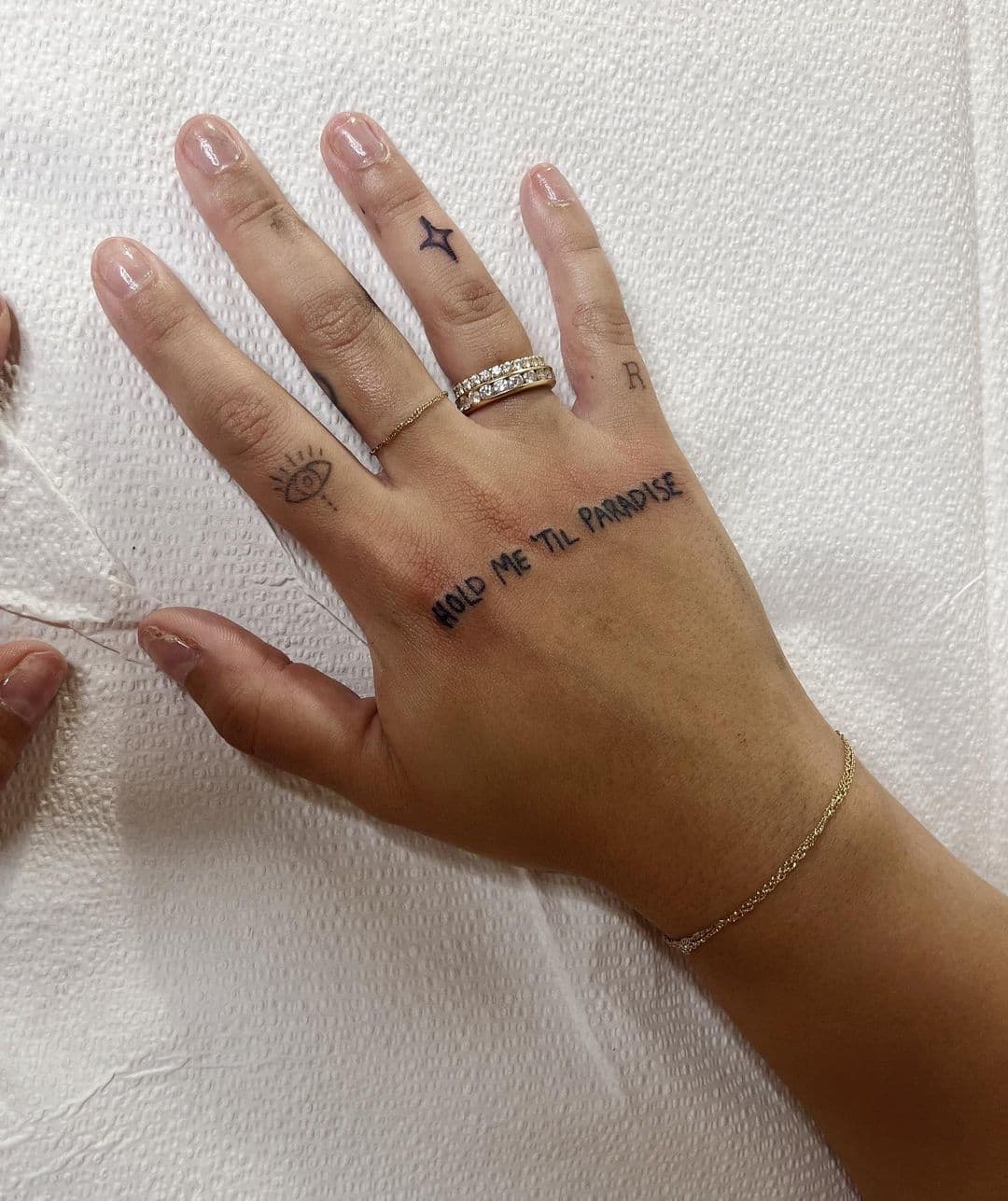 Mira is a celebrity tattoo artist who has inked some of the world's most famous people, including Ariana Grande. She formerly worked in the fashion industry and was dissatisfied with the lack of feminine tattoo designs available. She now operates out of Fleur Noire in Brooklyn.
The gay and disabled designer incorporates Renaissance and high art elements into her works, transforming them into feminine and trendy pieces. Artistically, she enjoys recreating works of art and giving them a contemporary, body-positive touch.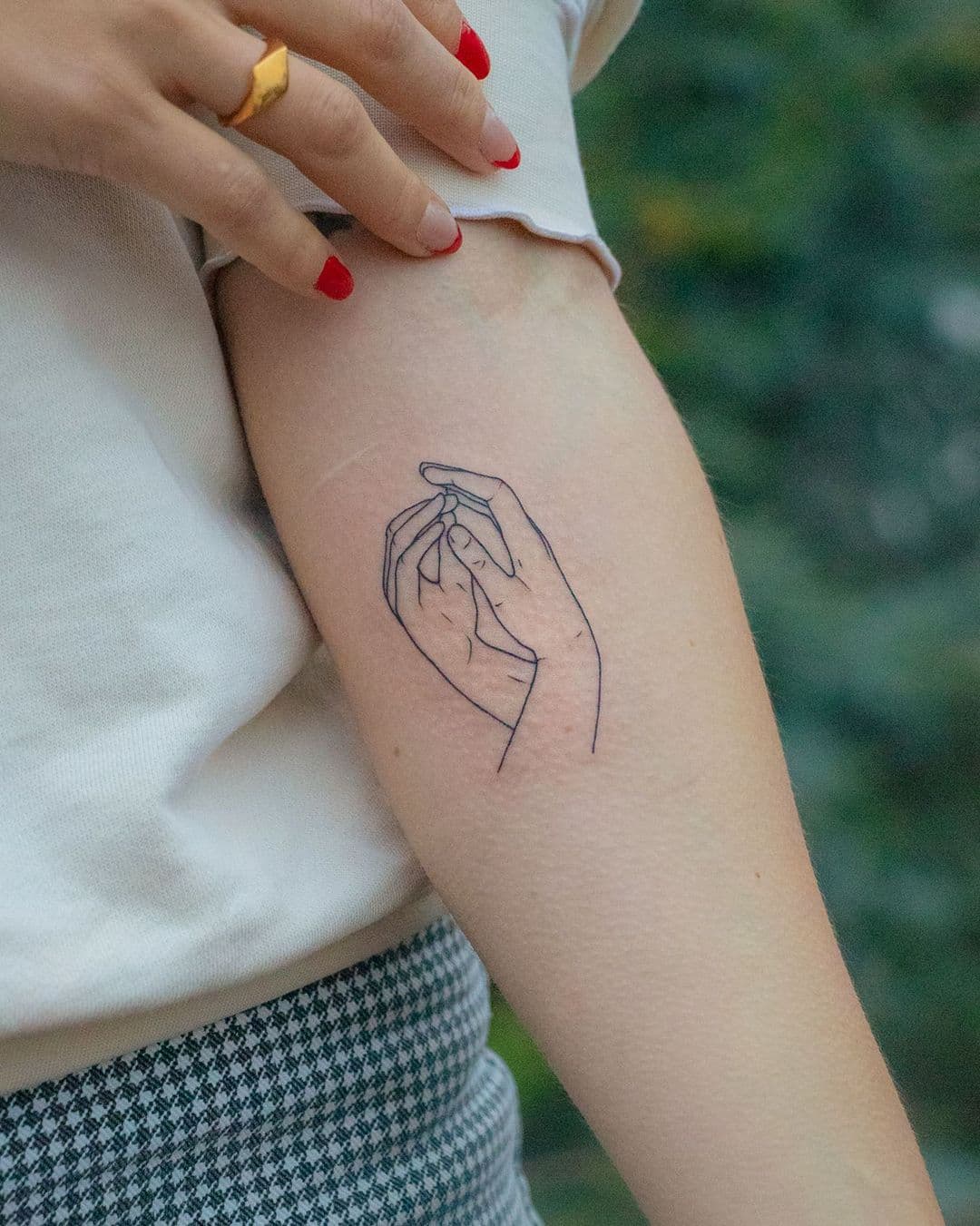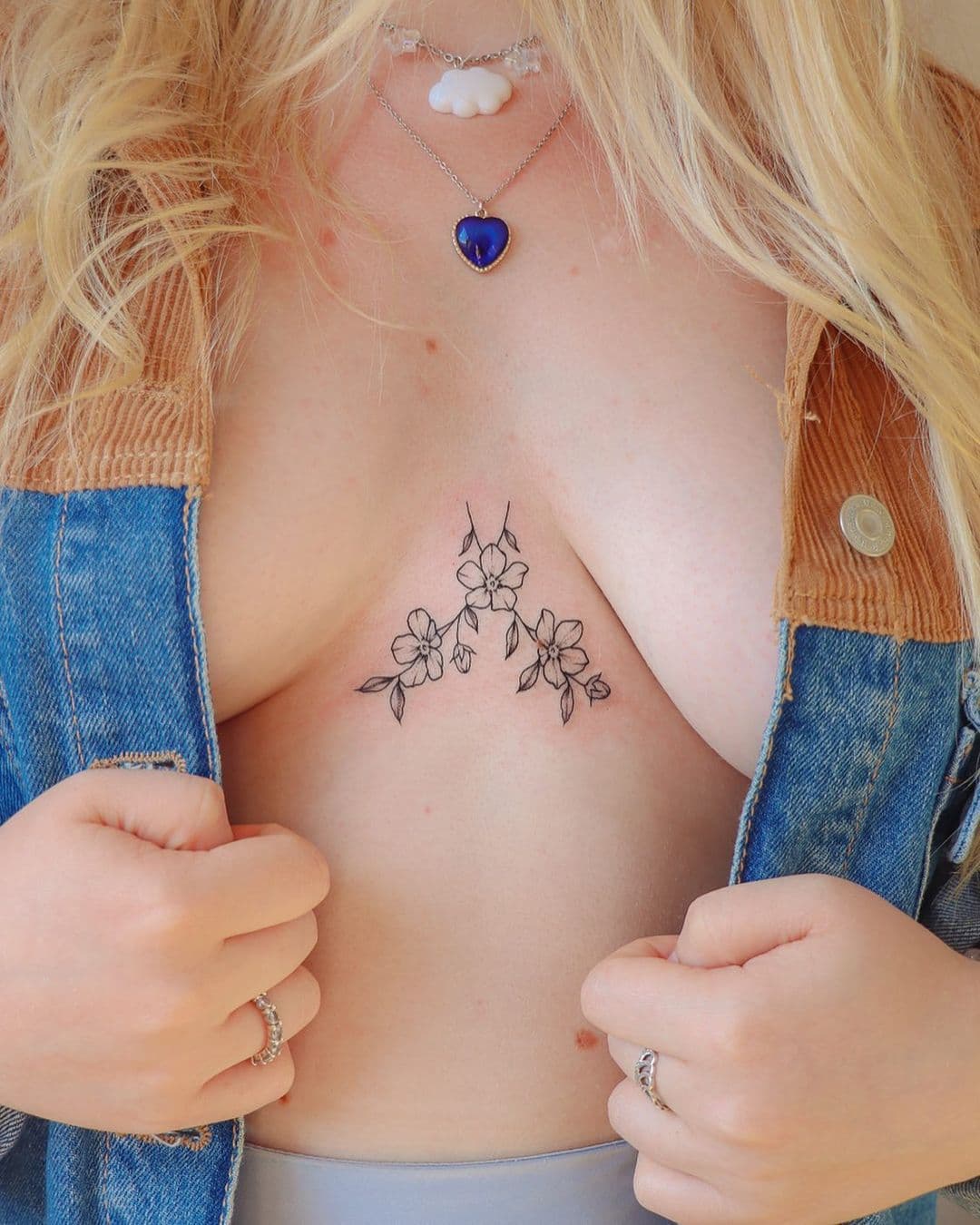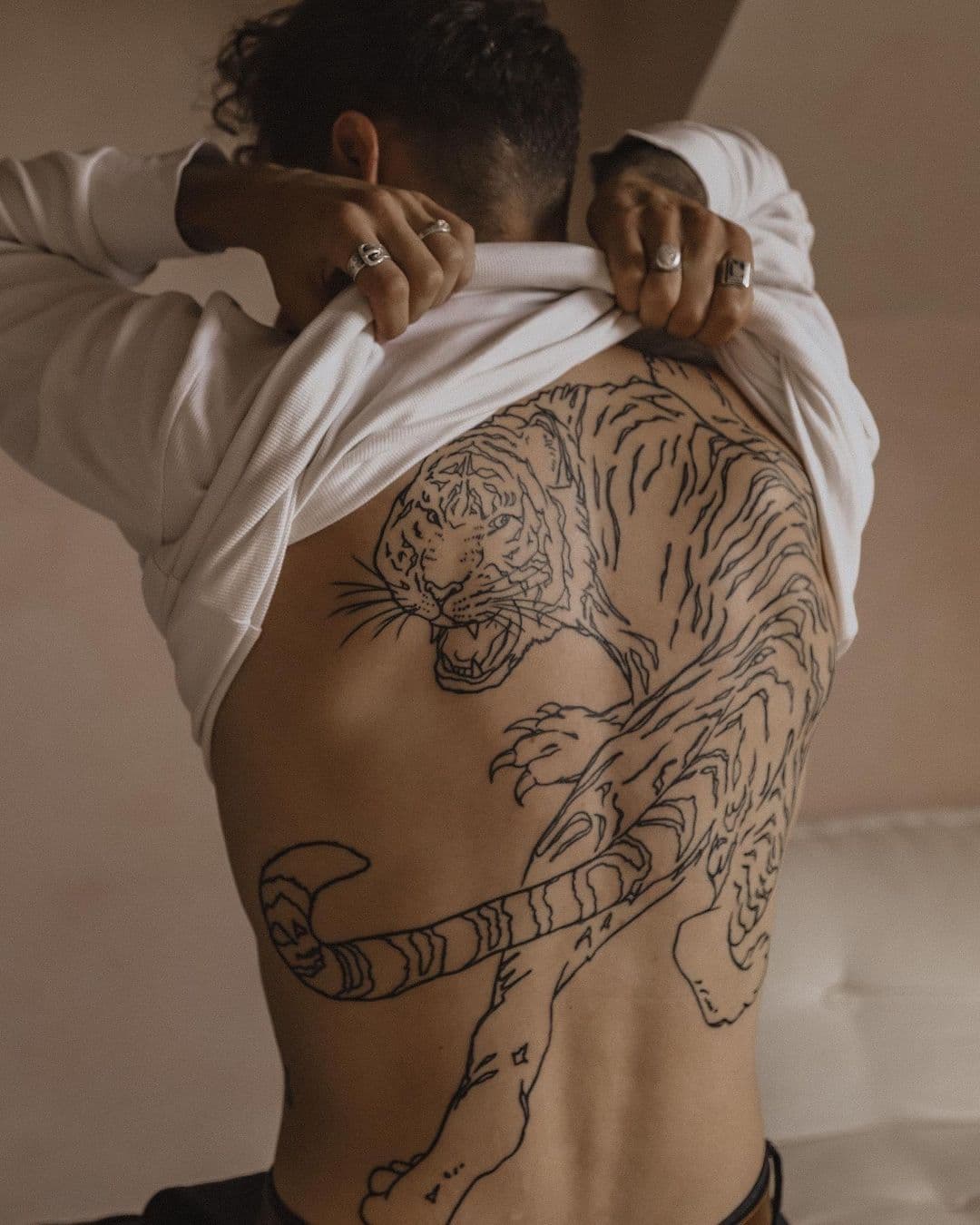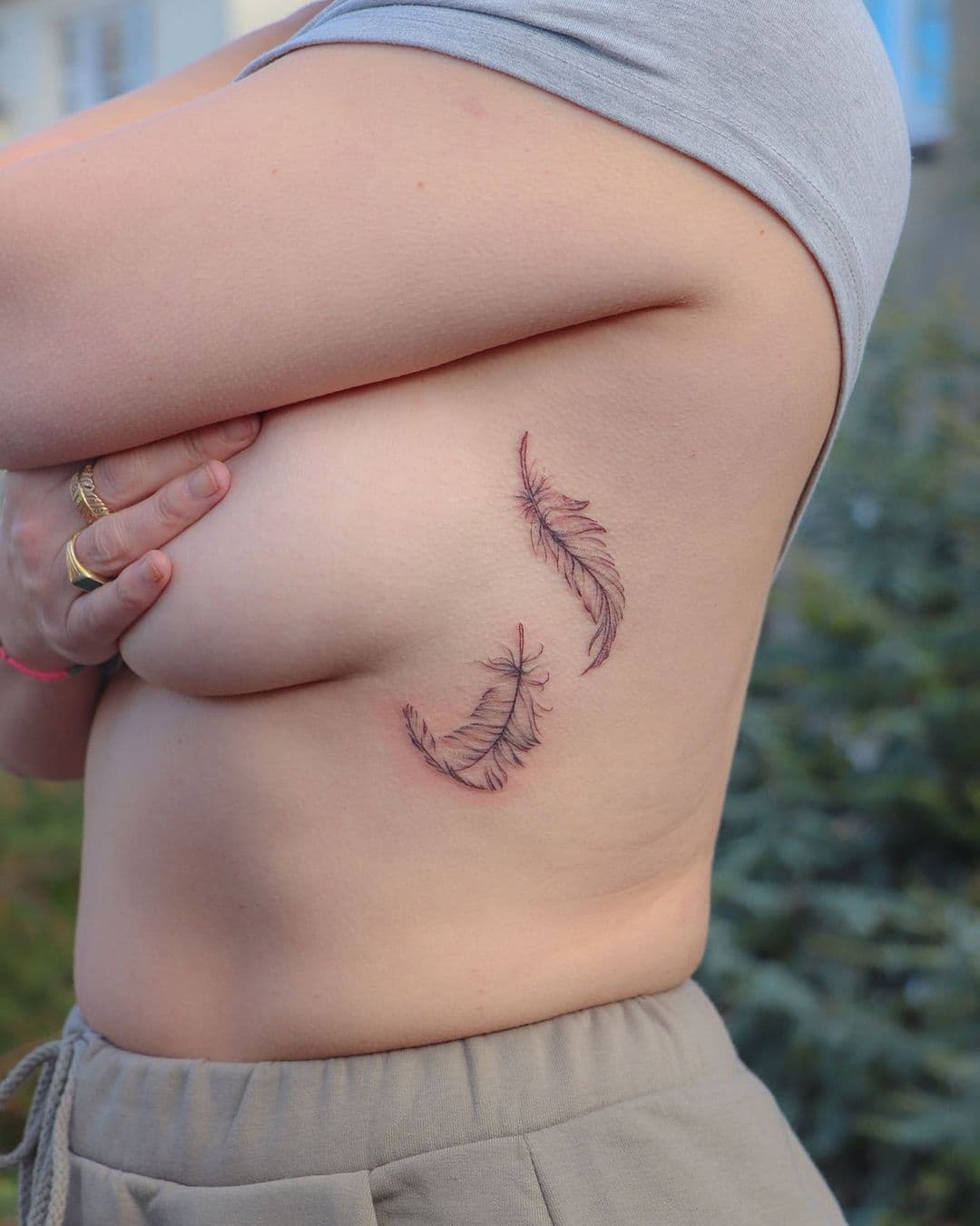 Gabby Colledge, a Brighton-based tattoo artist known as Gabby Colledge, is well-known for her distinctive textured Fineline tattoo designs. She is best known for her textured insects, feathers, and botanical images. Her delicate and whimsical creations are frequently inspired by nature.
She graduated with honors from the Chelsea College of Art with a fine arts degree, and she has used this to inform her tattooing style. Aside from her employment at Top Boy Tattoo, she also pursues a music career.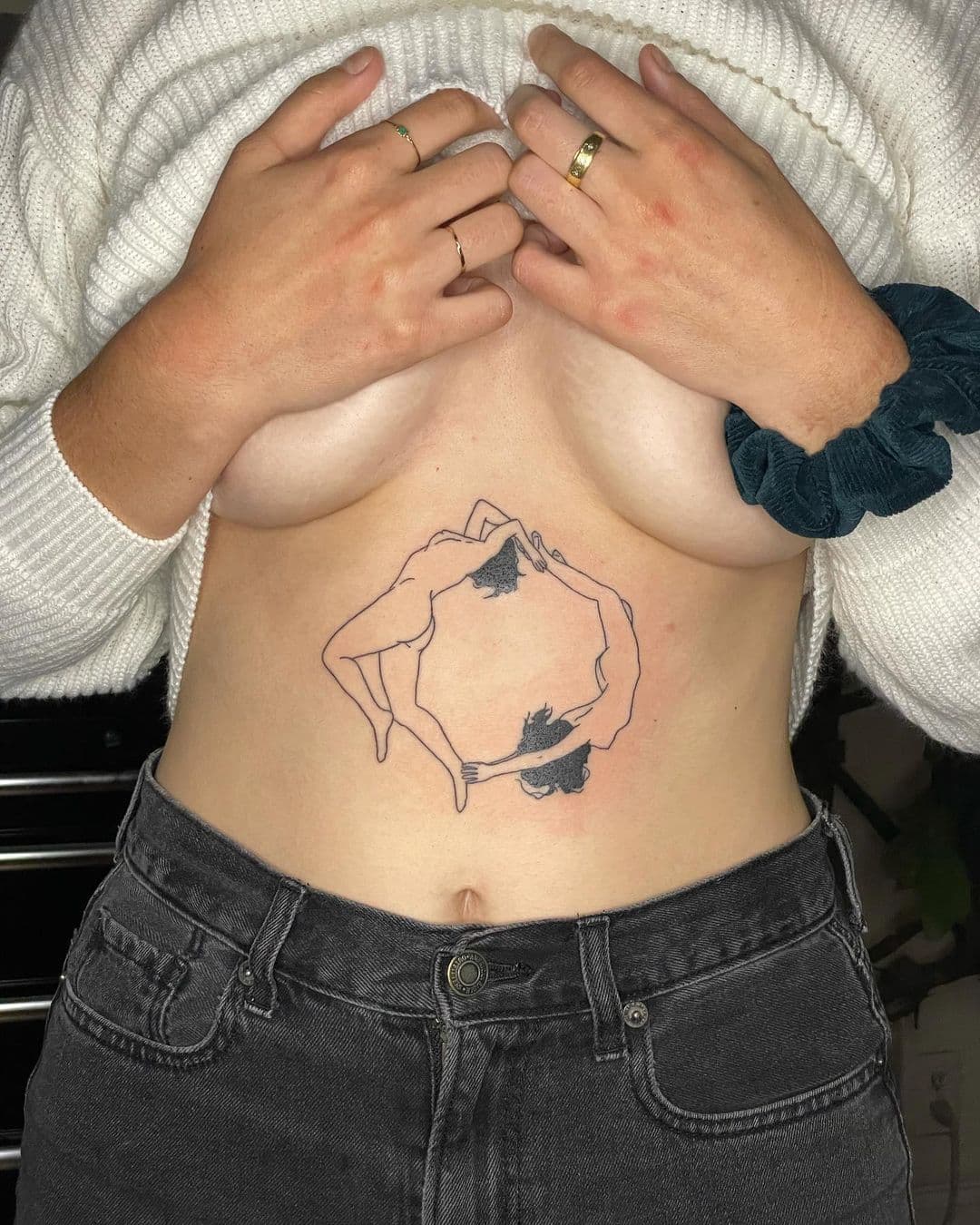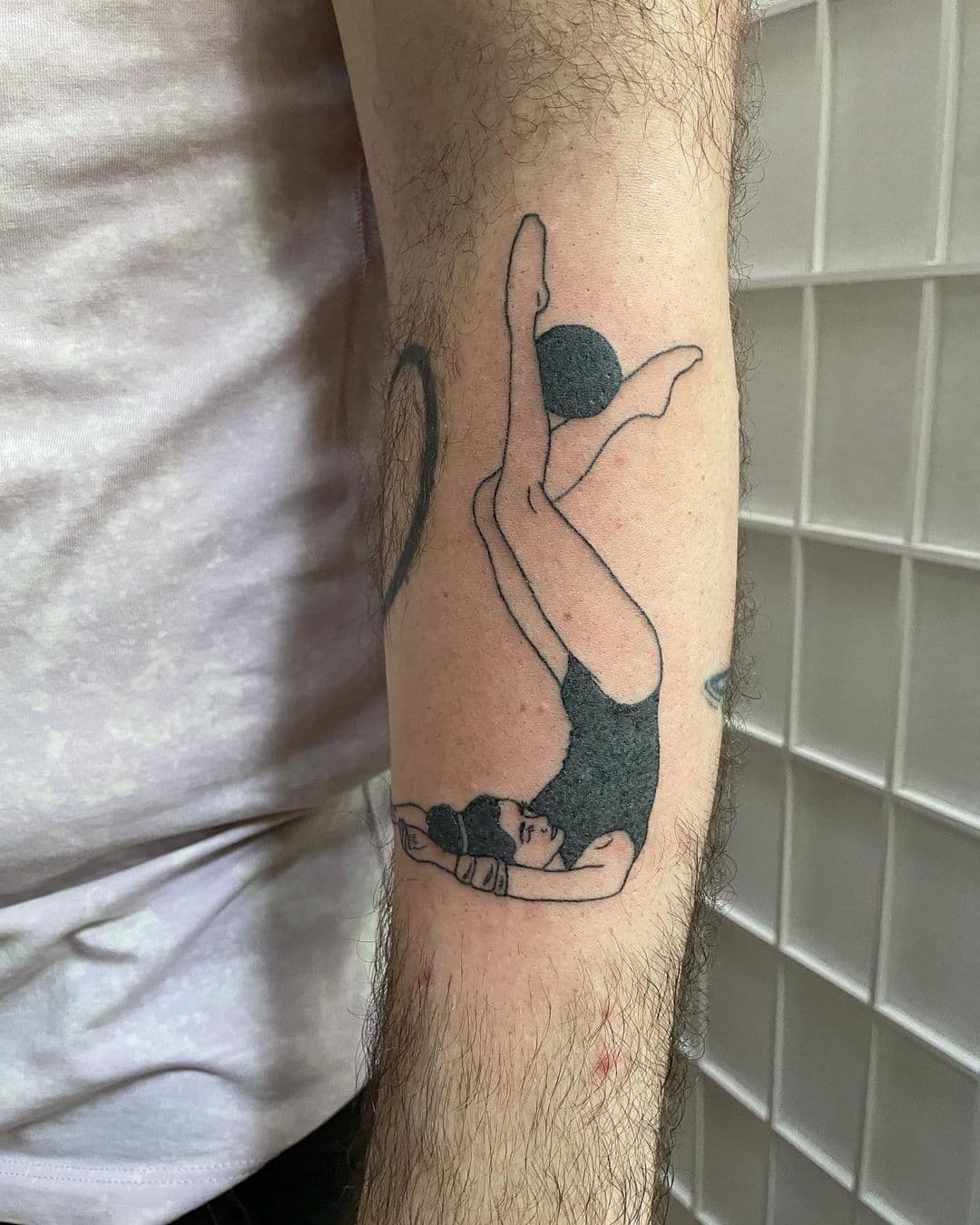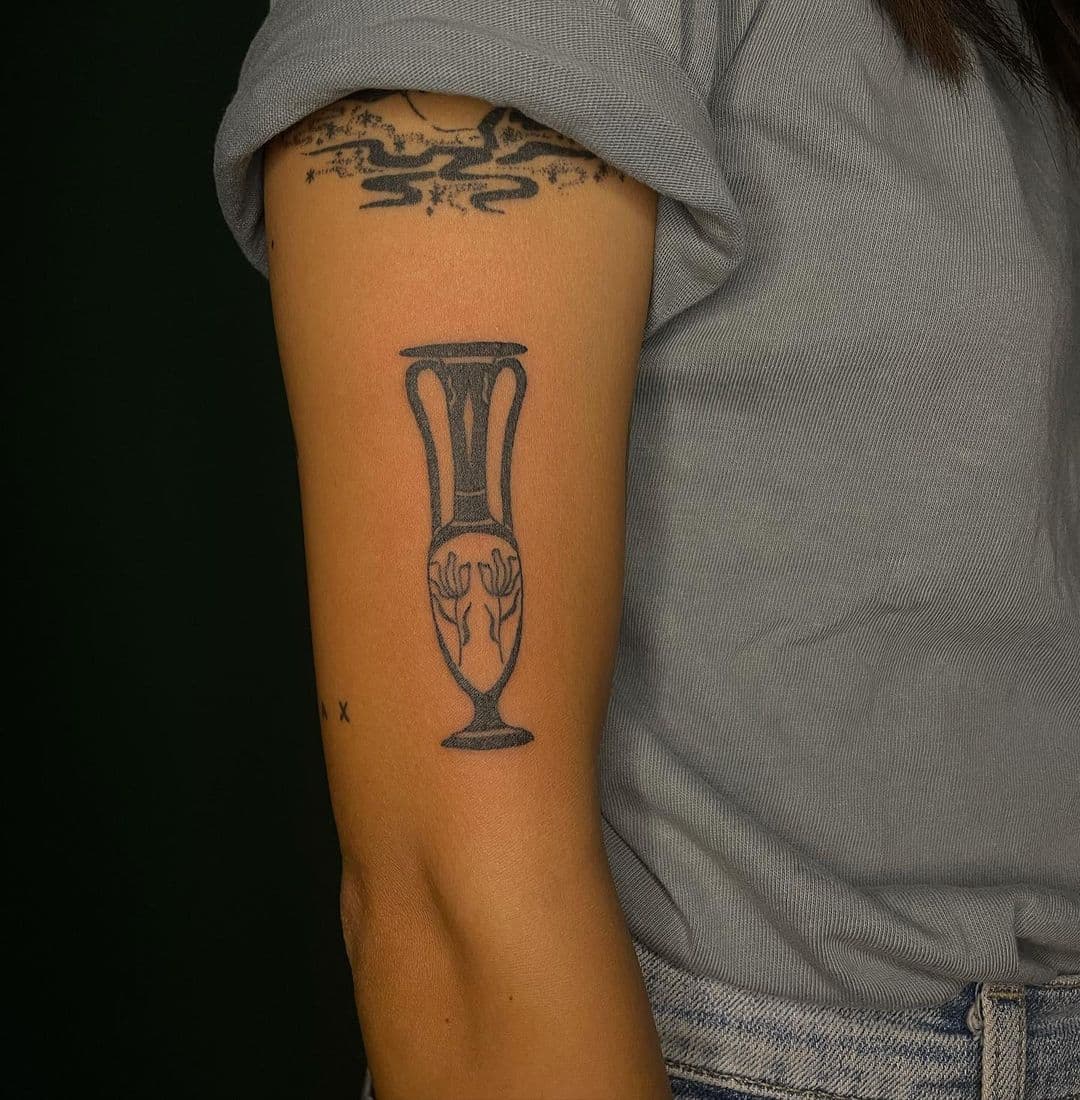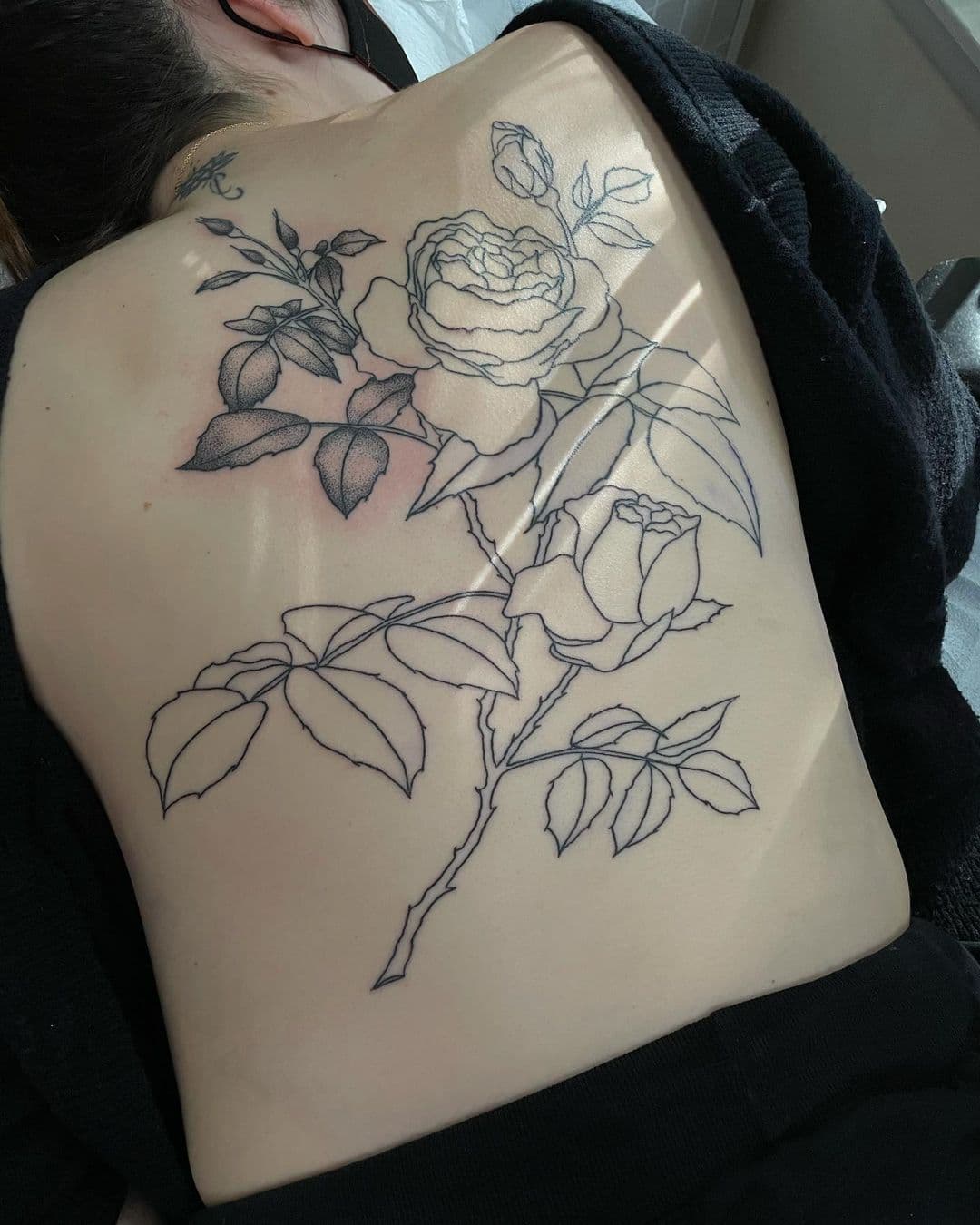 The Brooklyn-based tattoo artist employs the hand poke method to get fine-line tattoos. She is fascinated by astrology and expresses her enthusiasm for it via tattoos. Aside from tattooing, she also provides birth chart readers, who assist individuals in finding the perfect ink for their star sign. Her floral and animal Fineline tattoos and her portraits of animals celebrate nature.
She created her all-female studio, Welcome Home, in 2016, intending to create an environment that was welcoming to people of different genders, sexual orientations, and skin tones, among other things.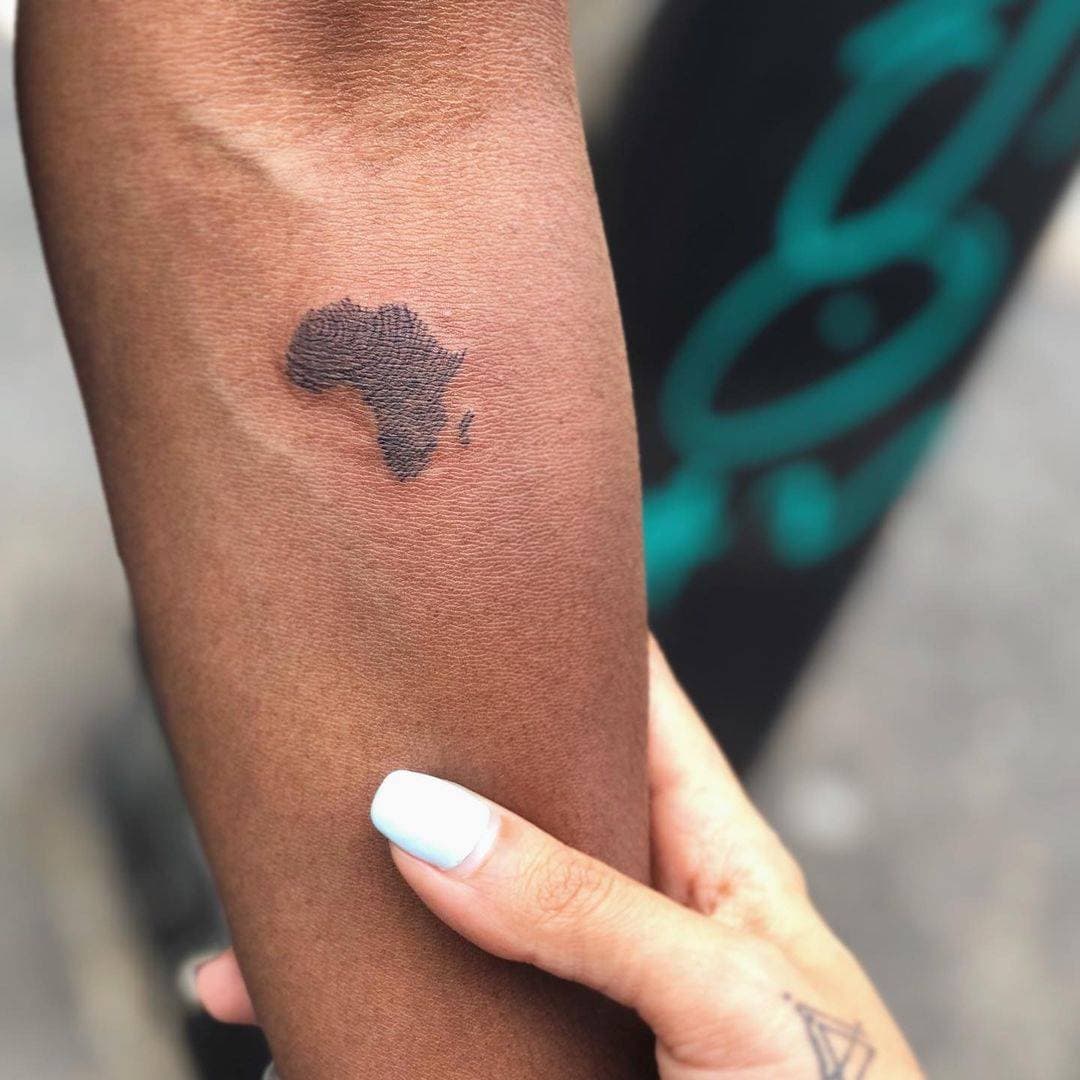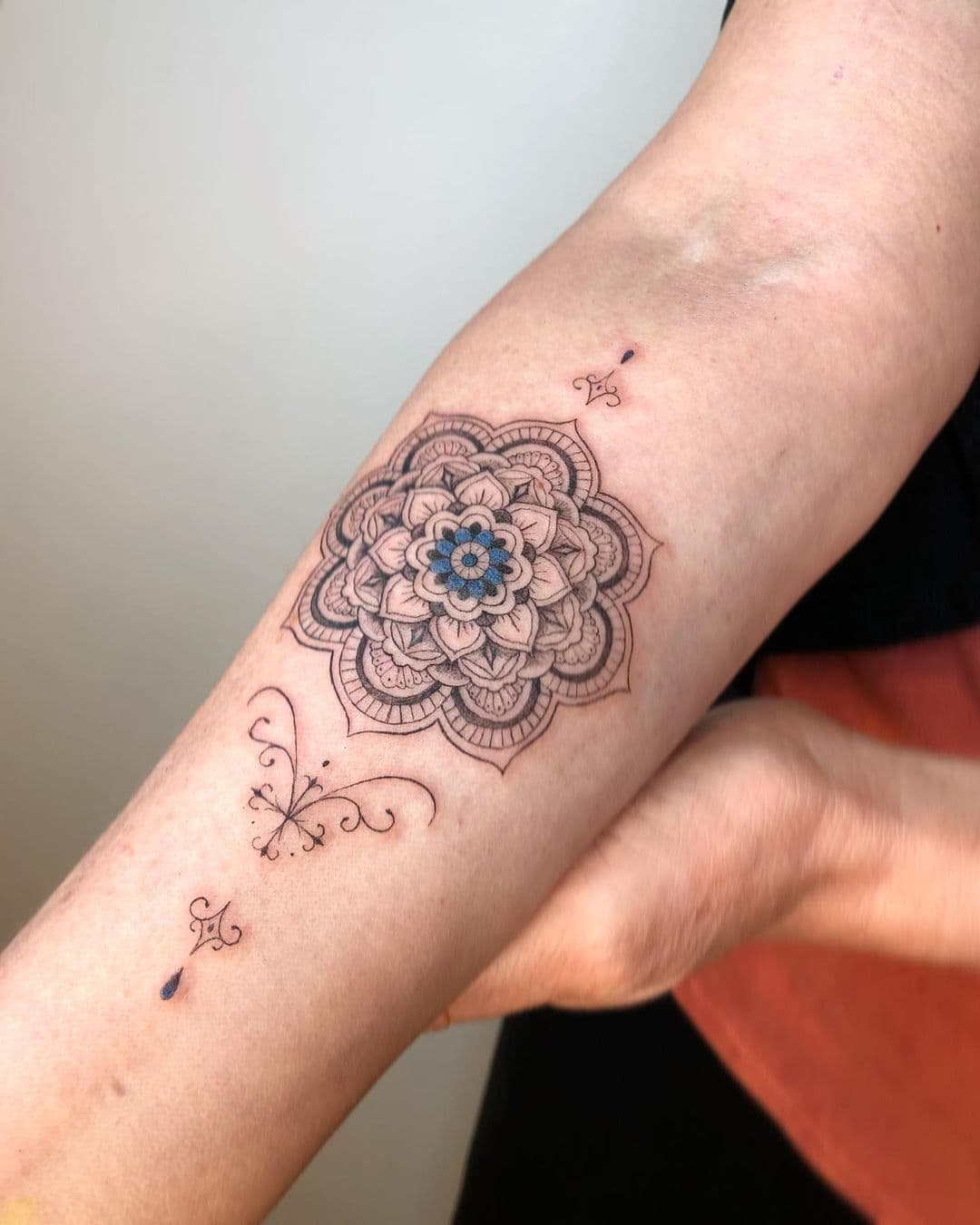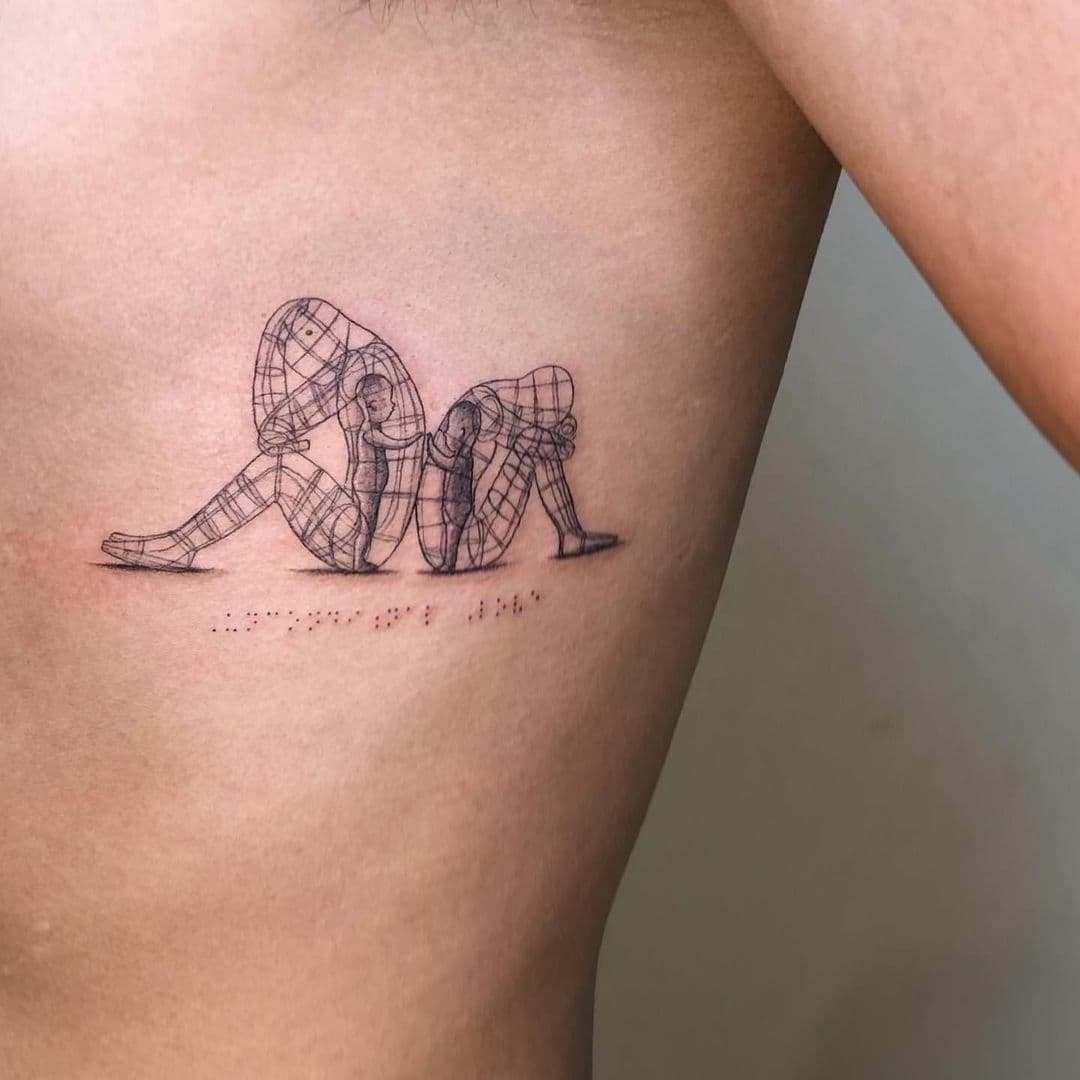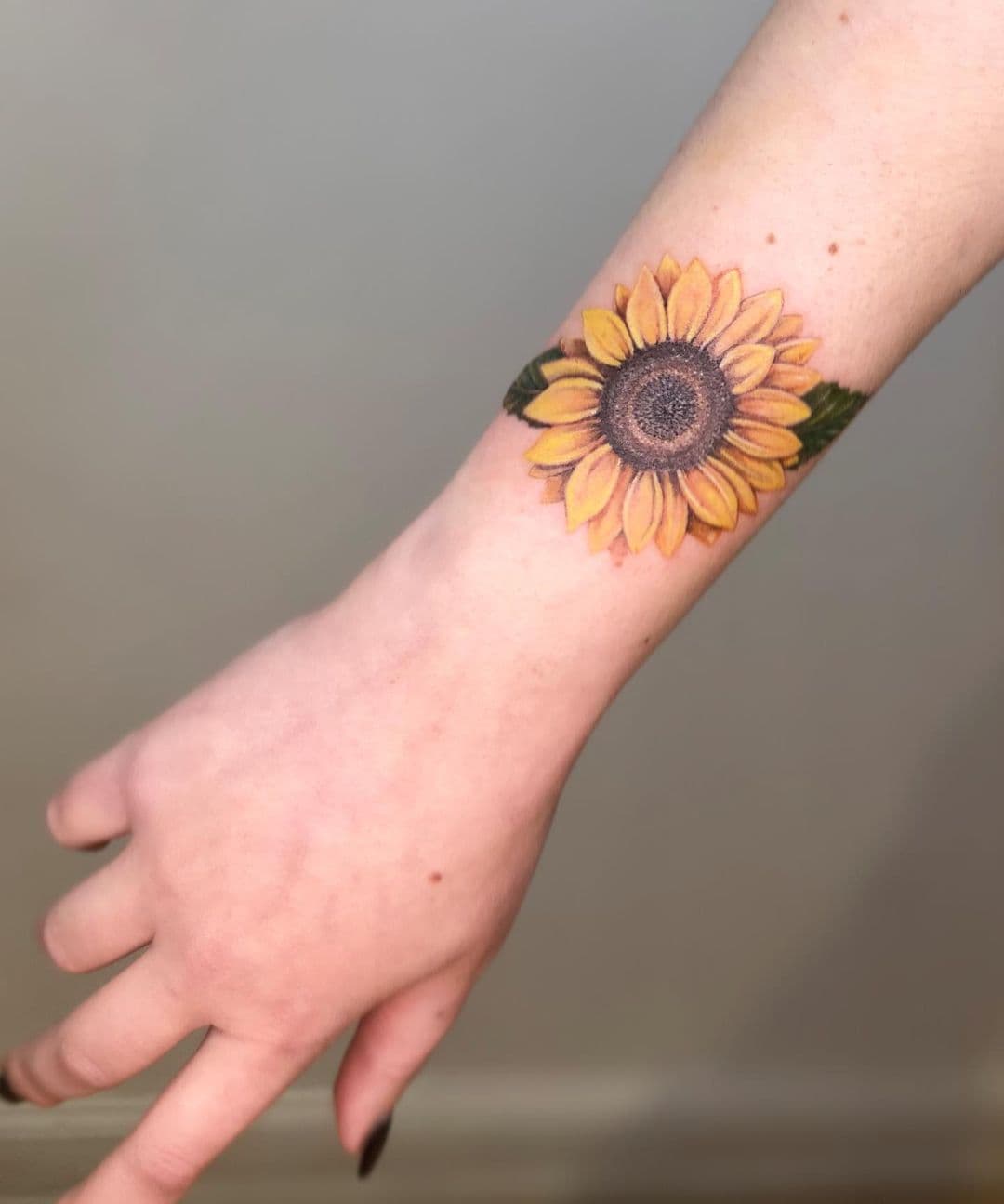 Carla, also known as Circa Tattoo, is a dedicated tattoo artist who works at Highline Tattoos in New York City. Her specialization is in fineline tattooing. She is a talented fineline tattooist with a wide range of skills. She inks anything from swords to wings, flowers to astrological symbols, and she has a wide variety of styles.
According to the artist, Highline Tattoos, where she works, specialize in fineline tattooing and are home to some of the most talented single-needle tattooists in New York.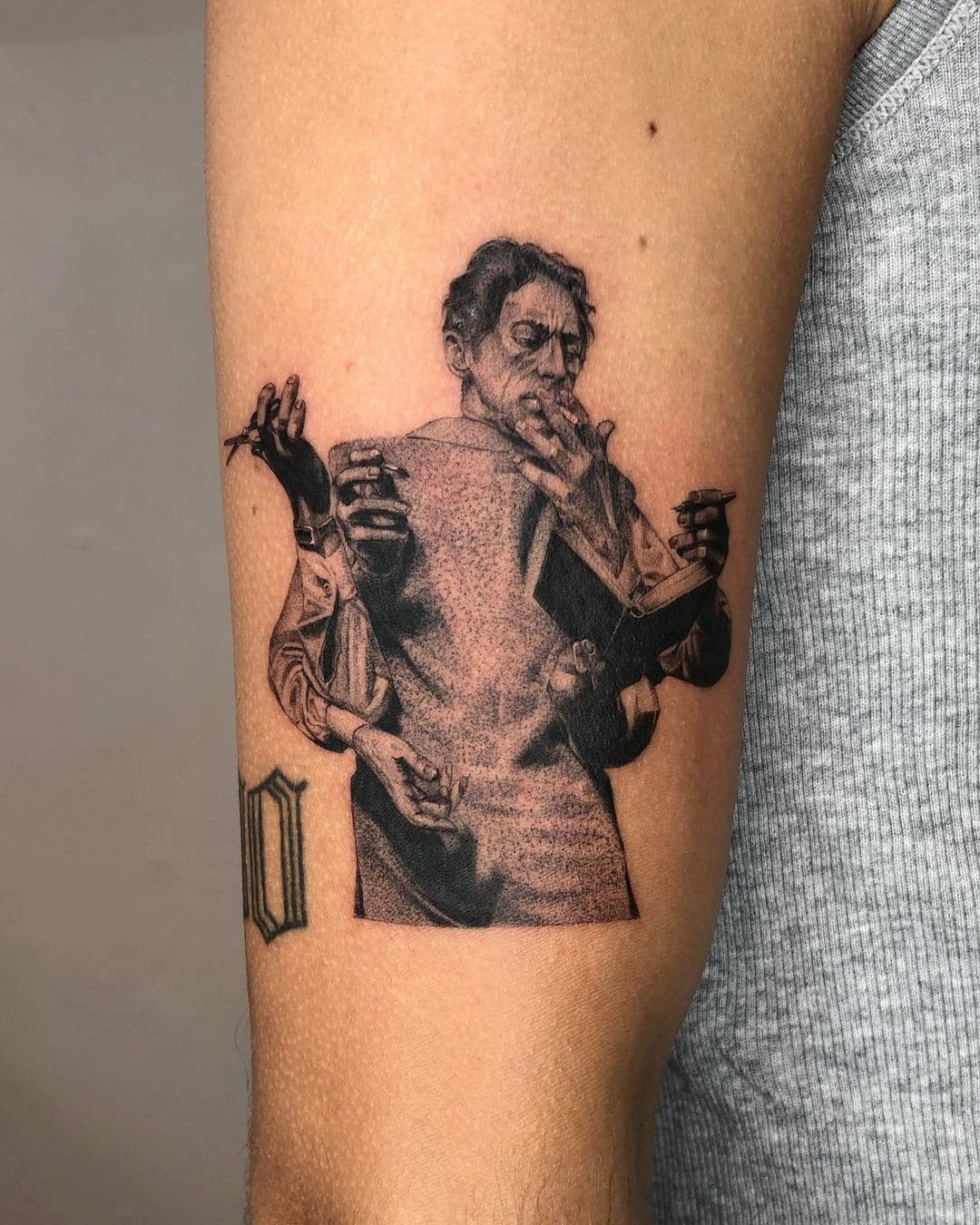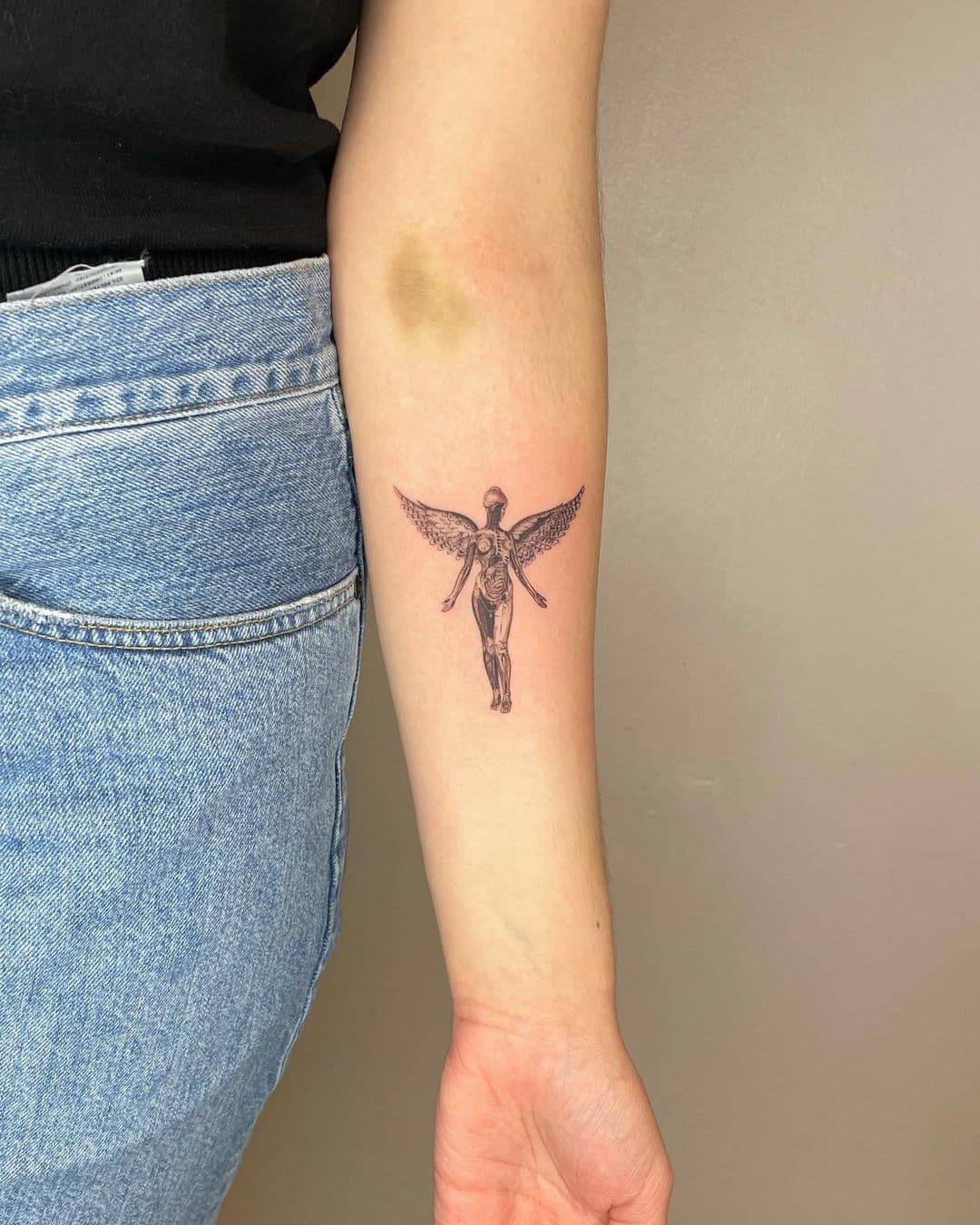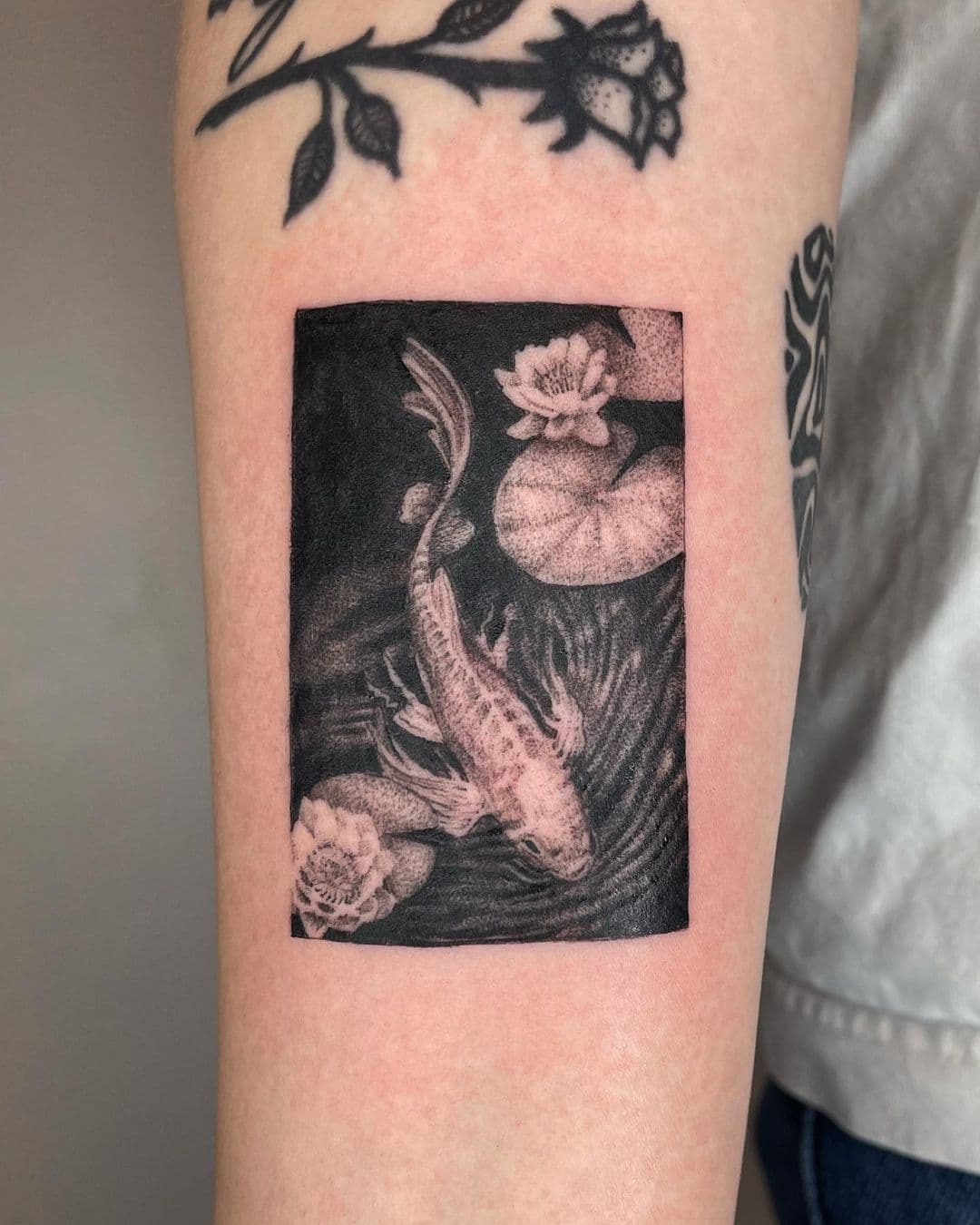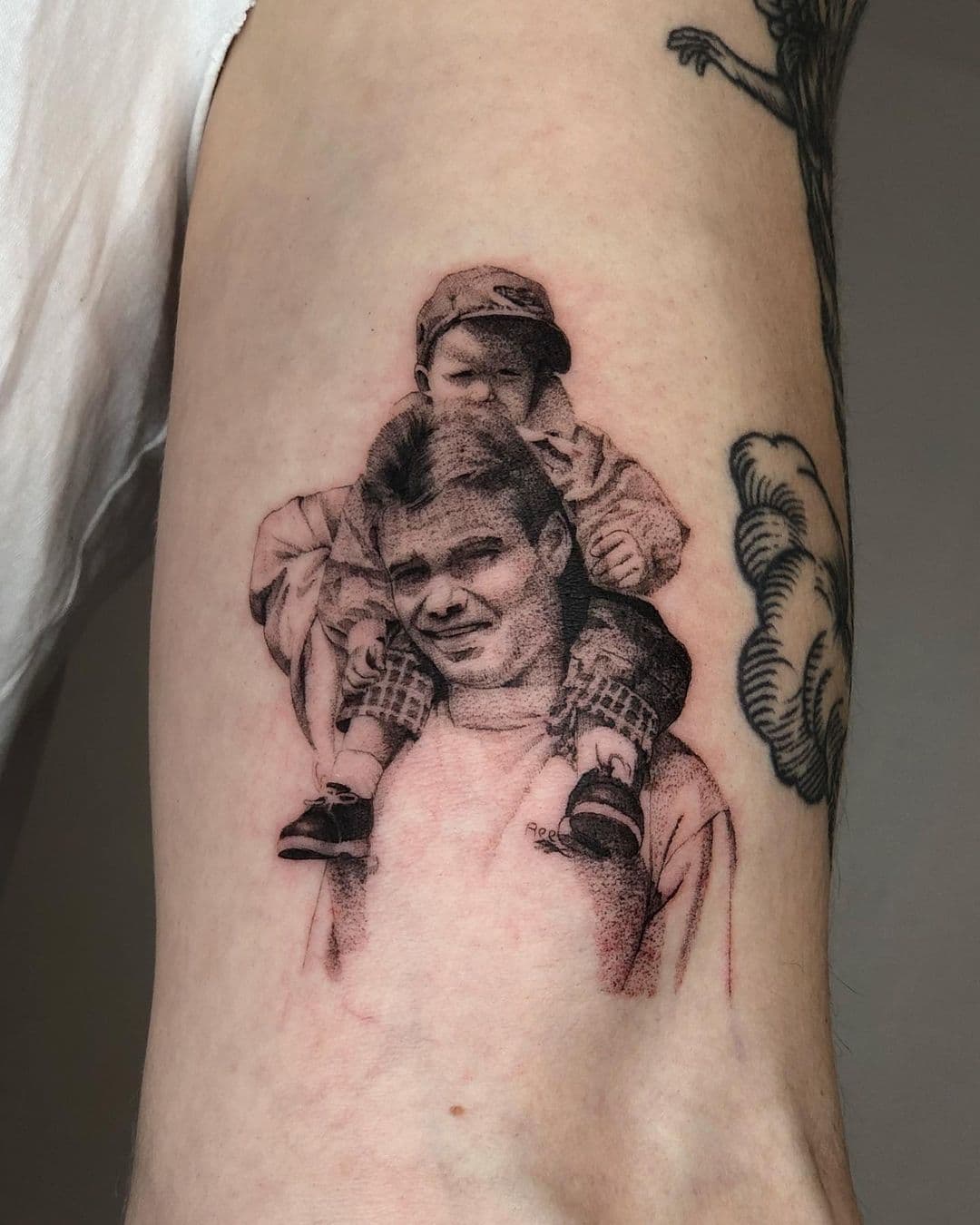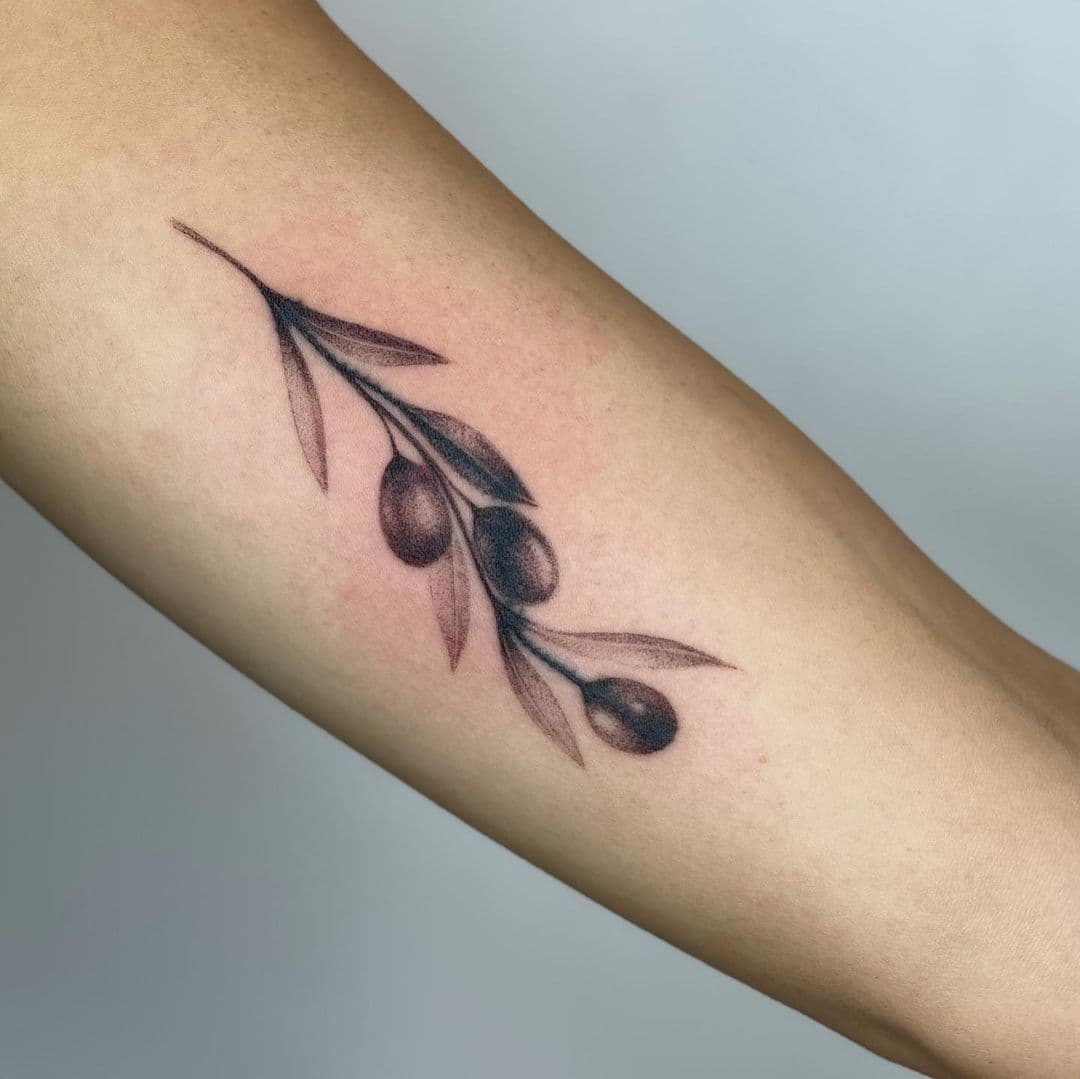 Annelie is well-known for her fineline tattoo replicas of some of the most iconic works of art worldwide. She works out of the Fabel Tattoo workshop in Copenhagen, specializing in both minimalist and elaborately detailed designs.
Franssen is a small tattoo artist specializing in hyperrealistic, illustrative, and creative design. She acquired fame for successfully recreating the spiraling Church of Our Savior in Copenhagen and Michelangelo's artwork The Creation of Adam (The Creation of Adam).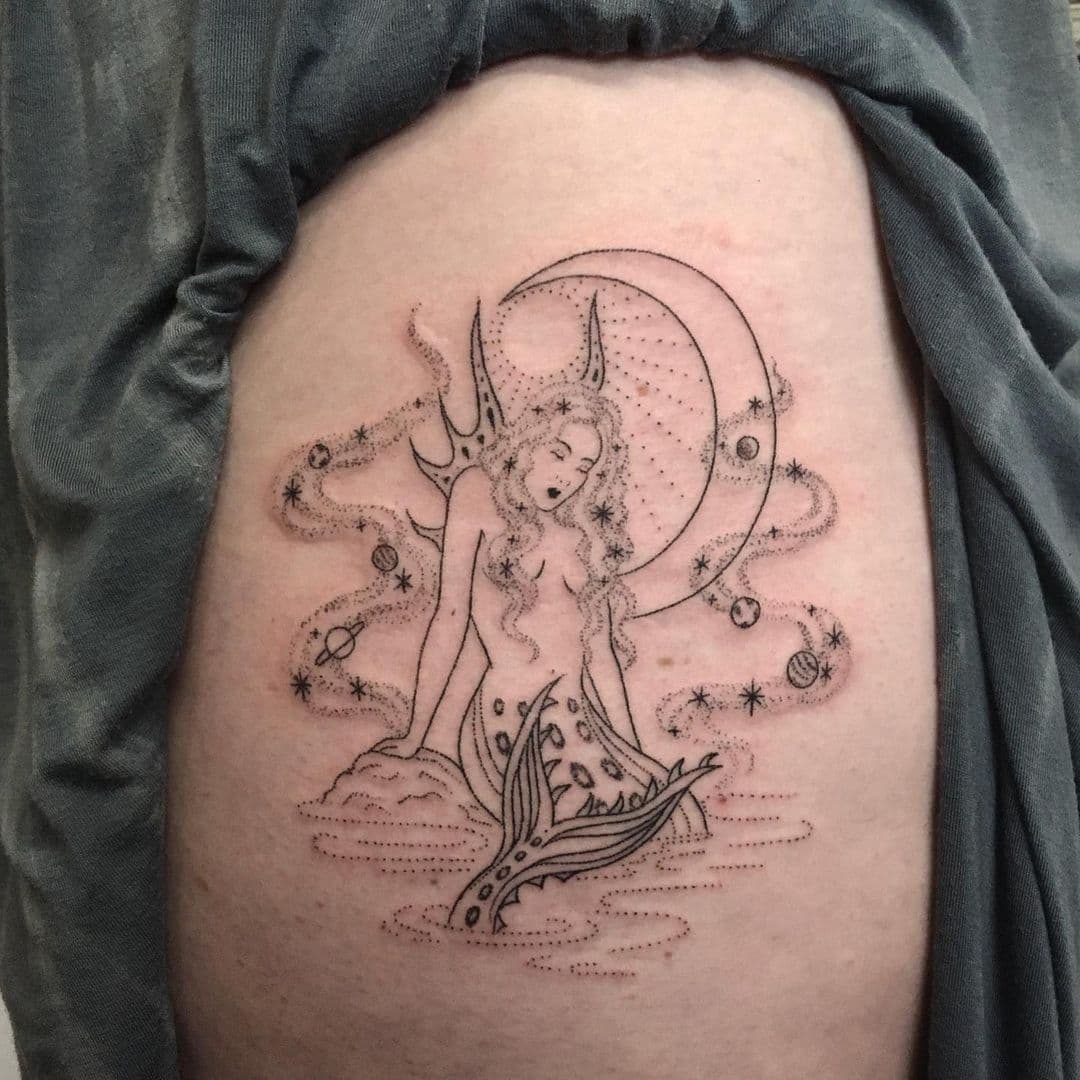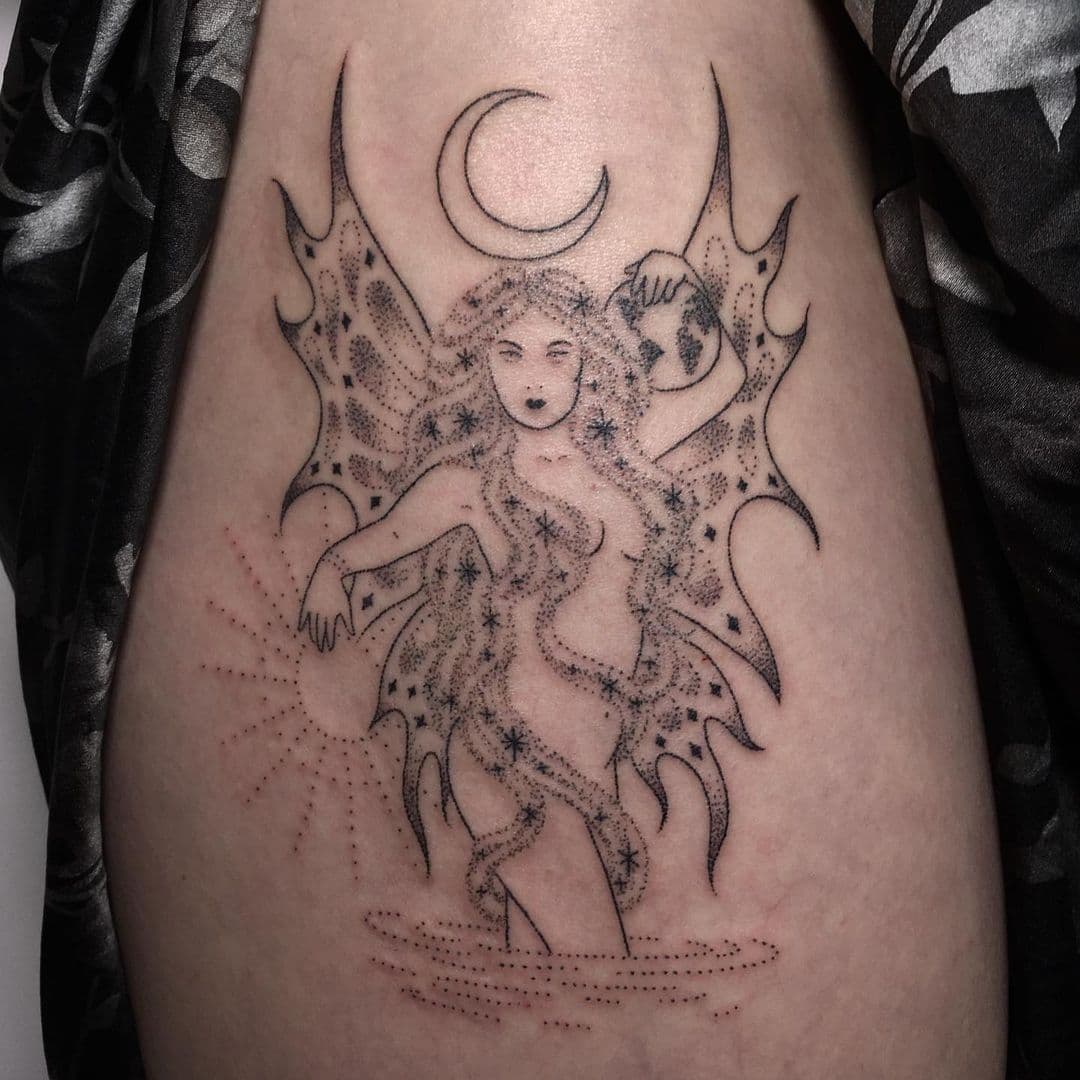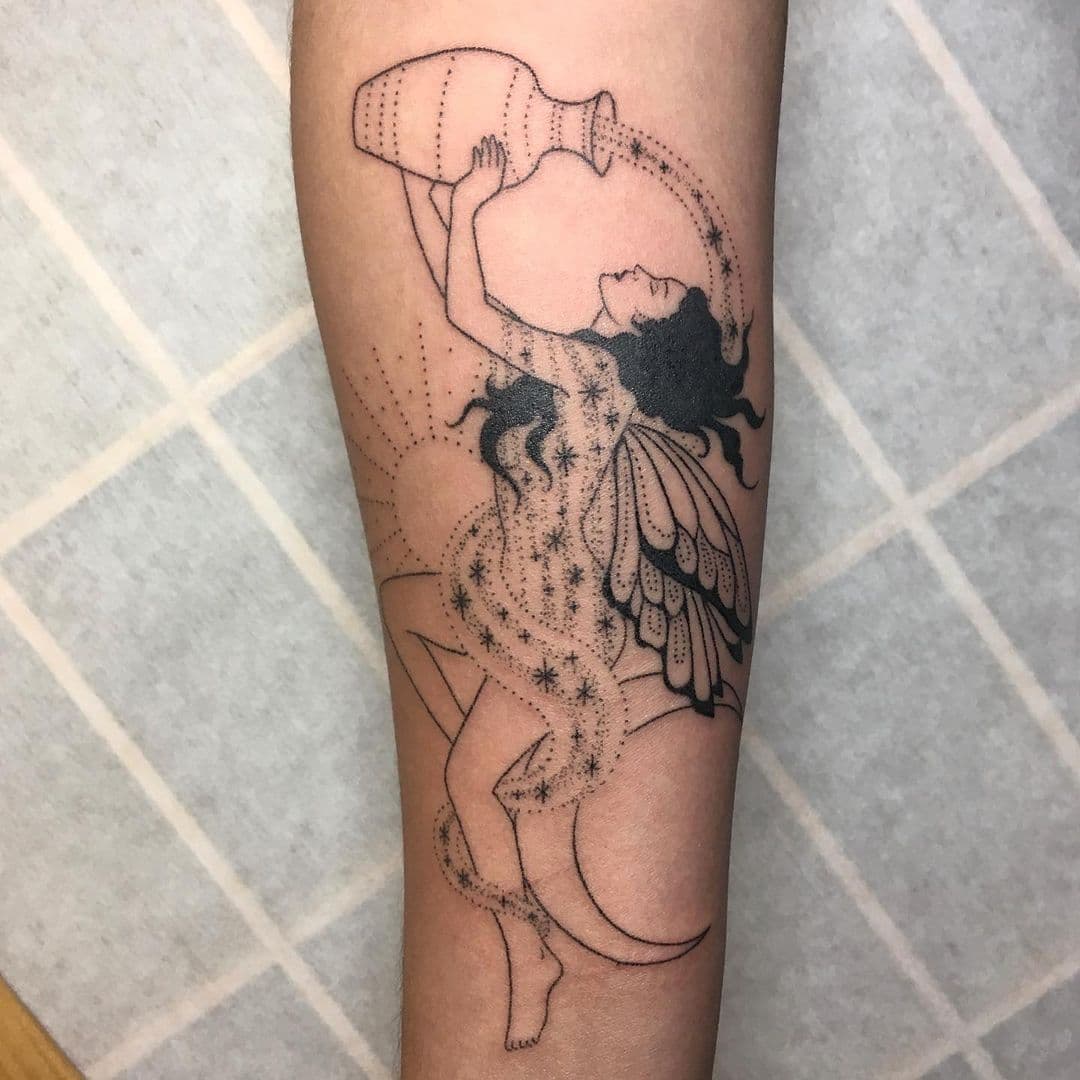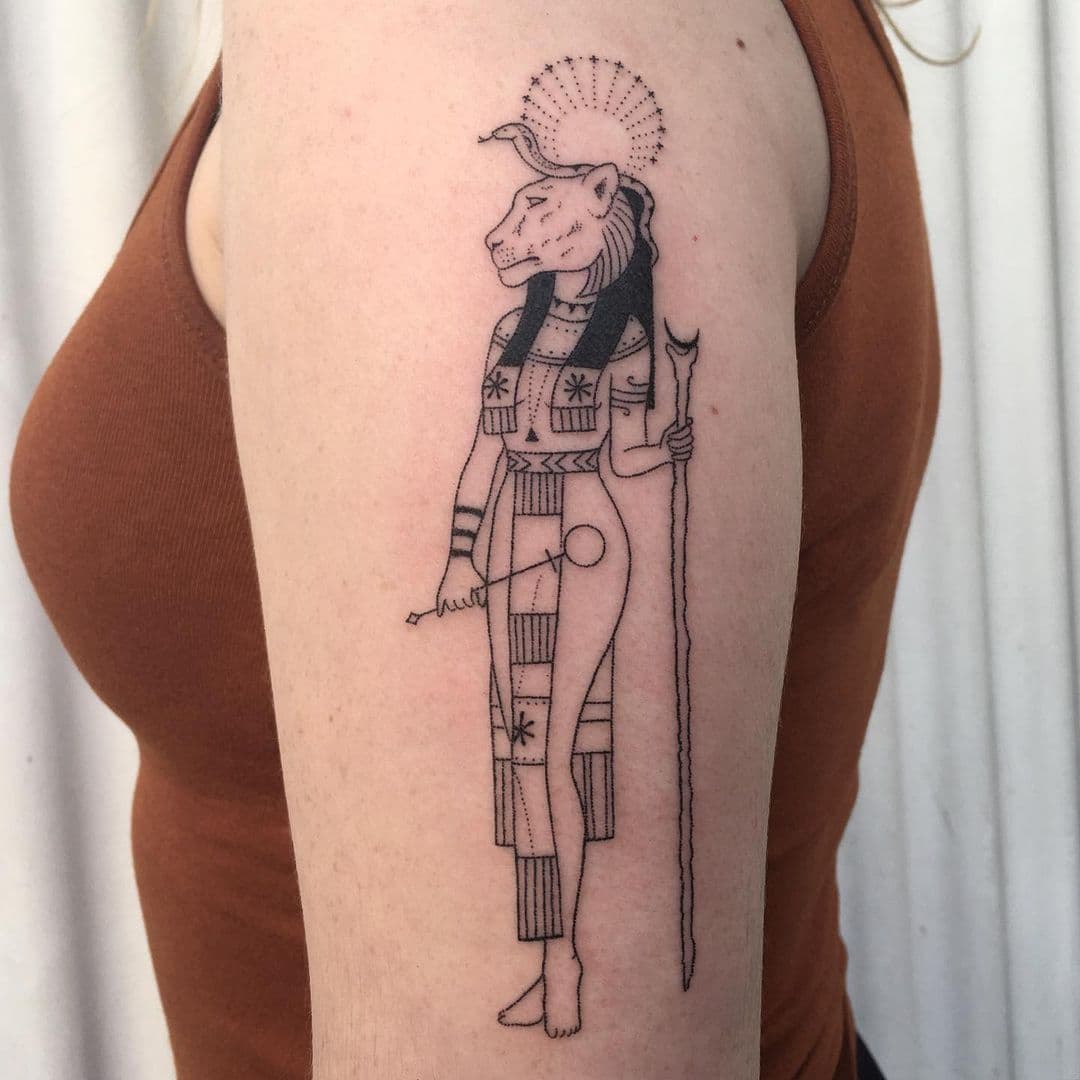 Tati Compton is widely regarded as a legend in the tattoo industry. She specializes in mythological and magical images, is a skilled artist and illustrator, and has won several awards. She was born in the Bay Area and has lived and worked in London and California. Her expressive line of work and distinct style distinguishes her as one of the top stick-poking artists in the world.
She works as a resident artist at Save Tattoos in Los Angeles, where she enjoys sexual imagery, the occult, and flowers, among other things. Brooke Candy's go-to tattoo artist is known for her combination of feminine and occult-influenced ink, which she finds appealing.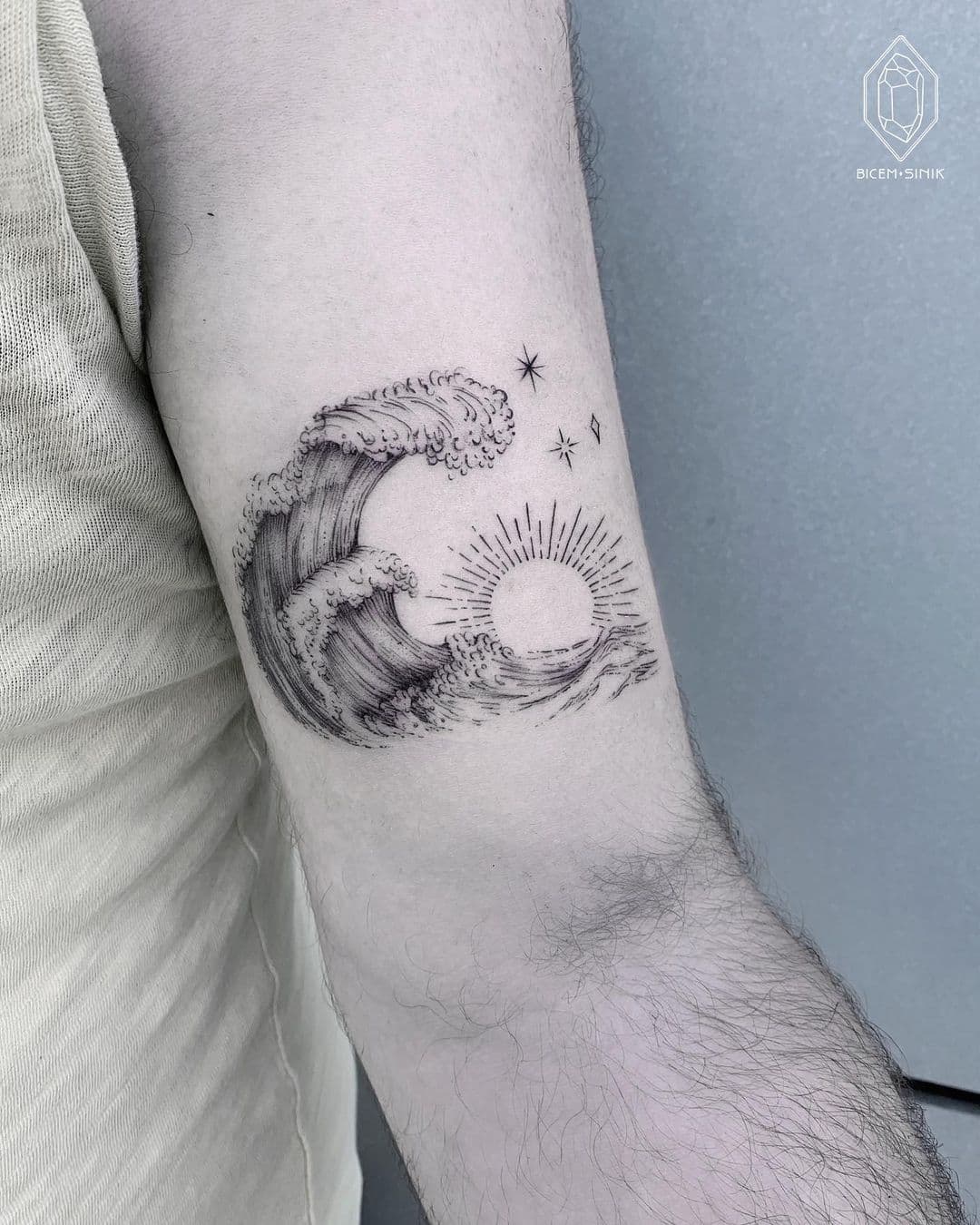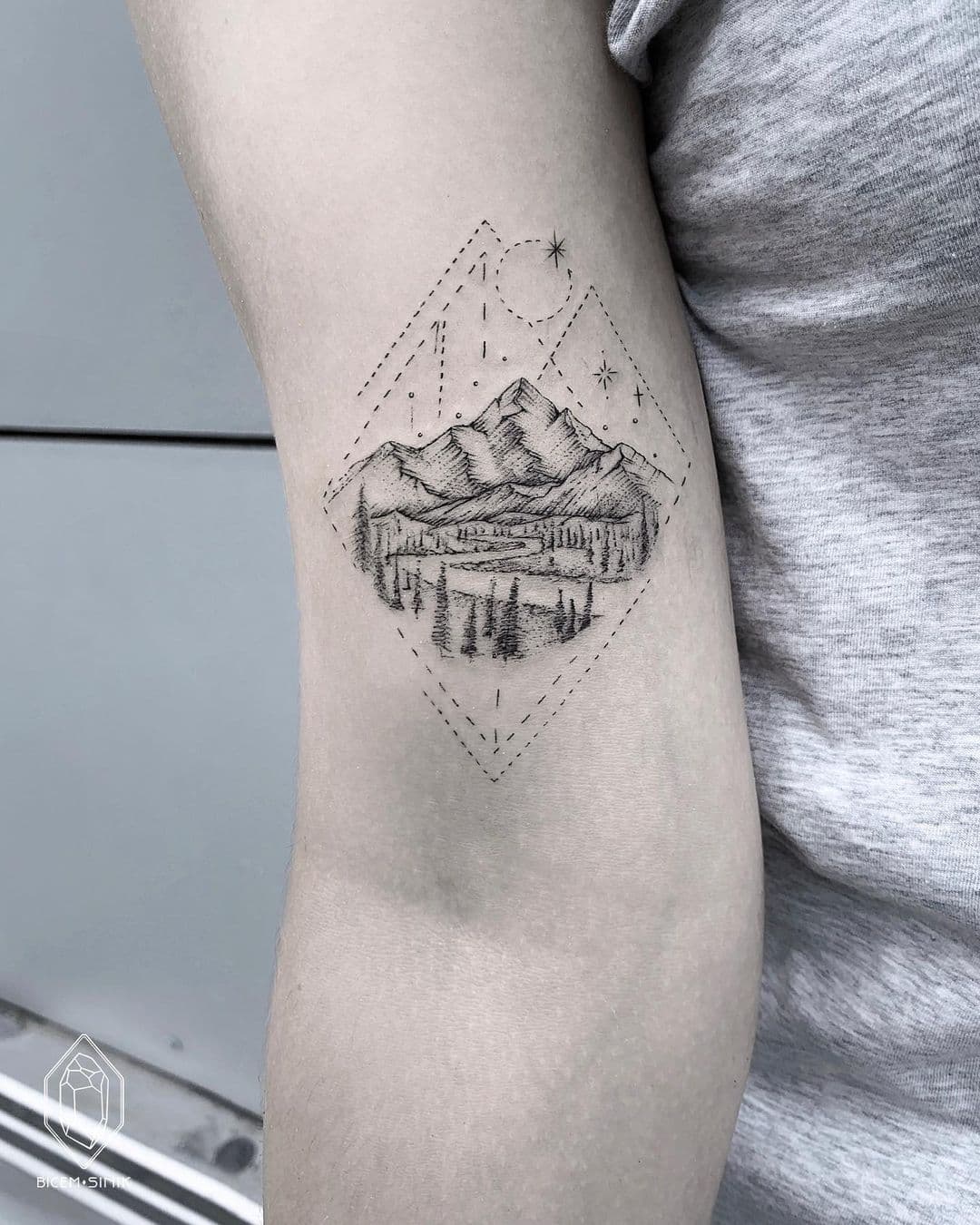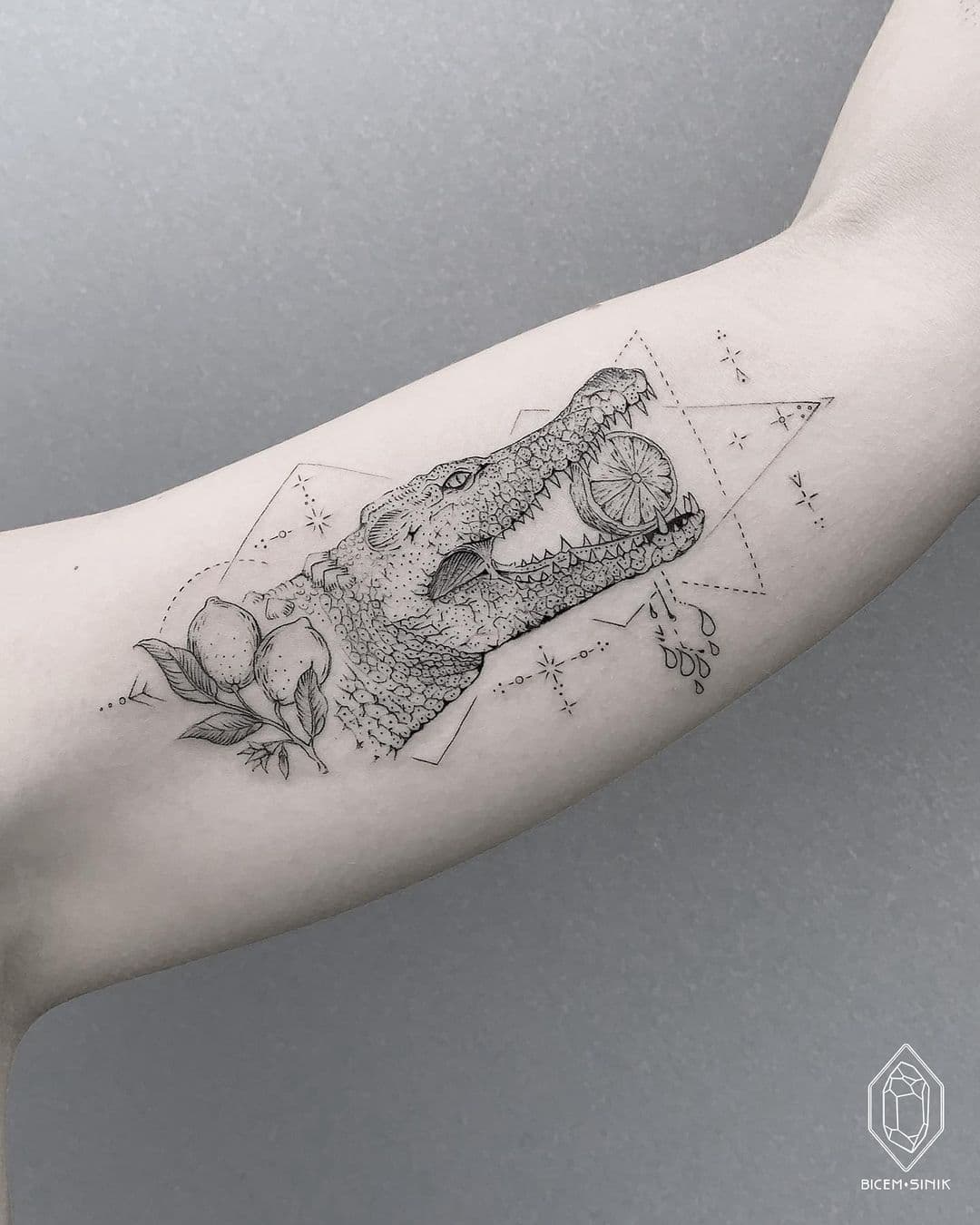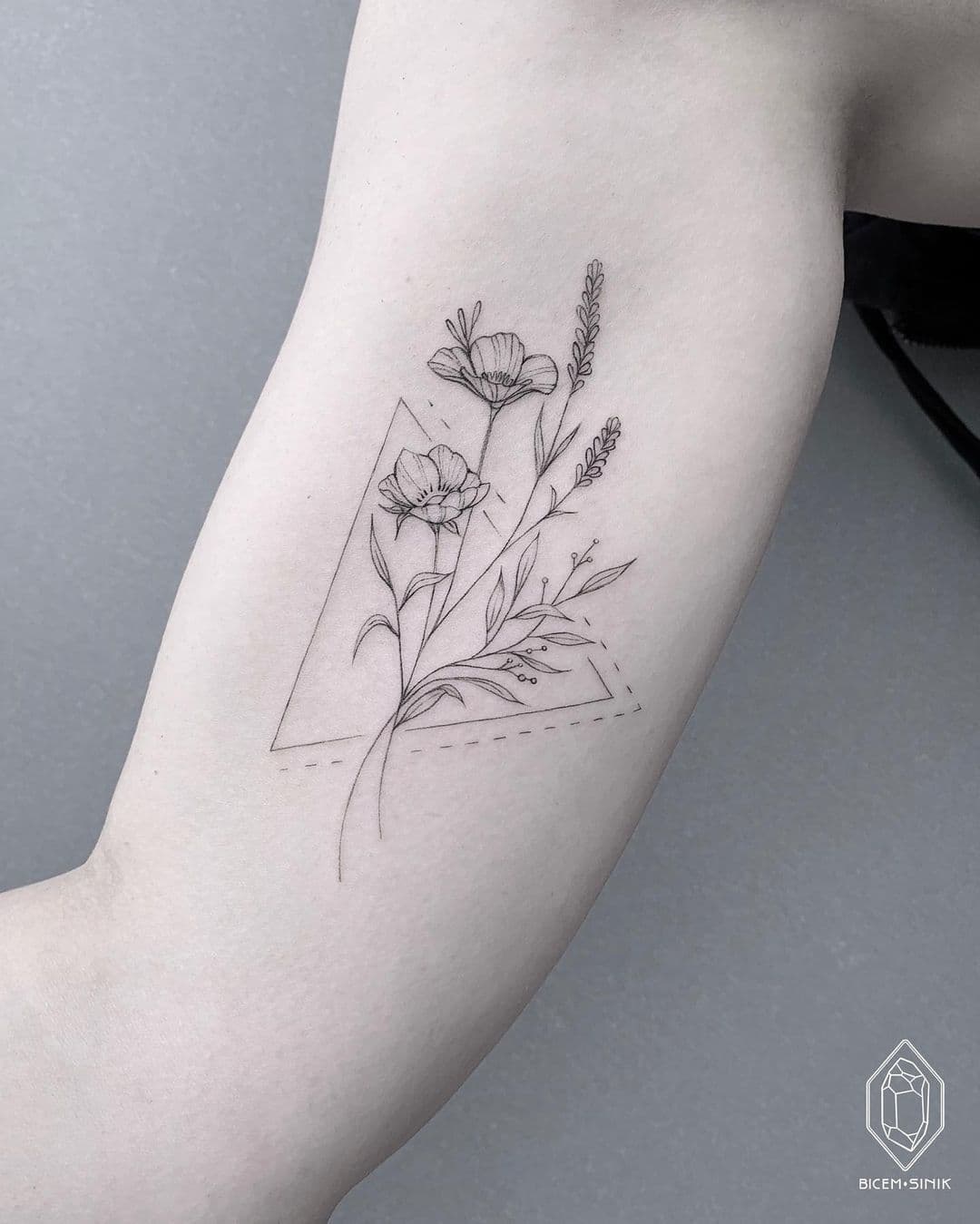 Bicem Sinik, a former art director for advertising firms, creates graphics by combining lines, dots, and geometric forms in various ways. Their designs use elements of futurism and spirituality to create a distinctive fineline tattoo design. With this tattoo artist, who was born in Turkey, less is more.
In addition to art and nature, animals and flowers are among her favorite tattoo topics to ink, and all of these are brought to life with her own engraved technique.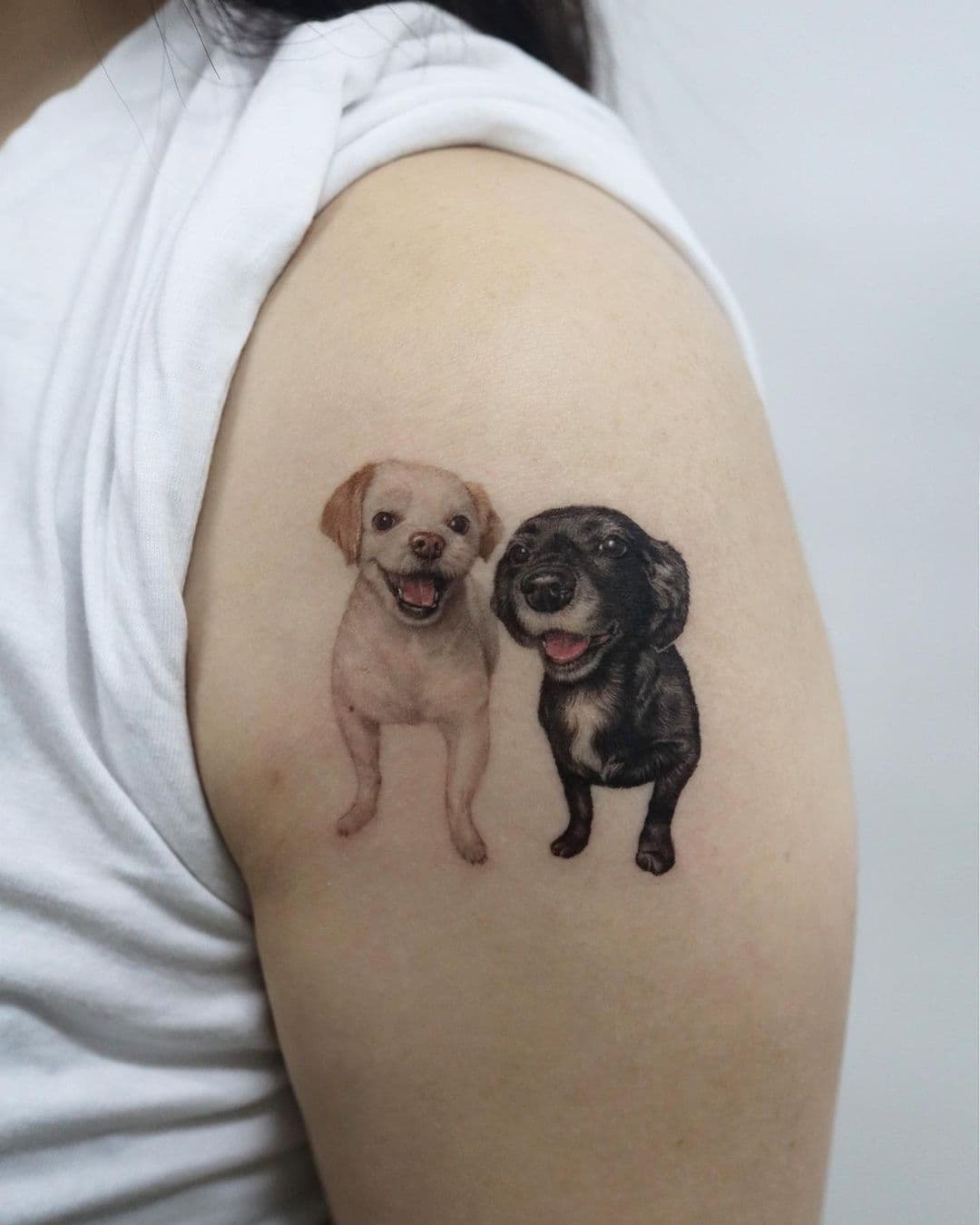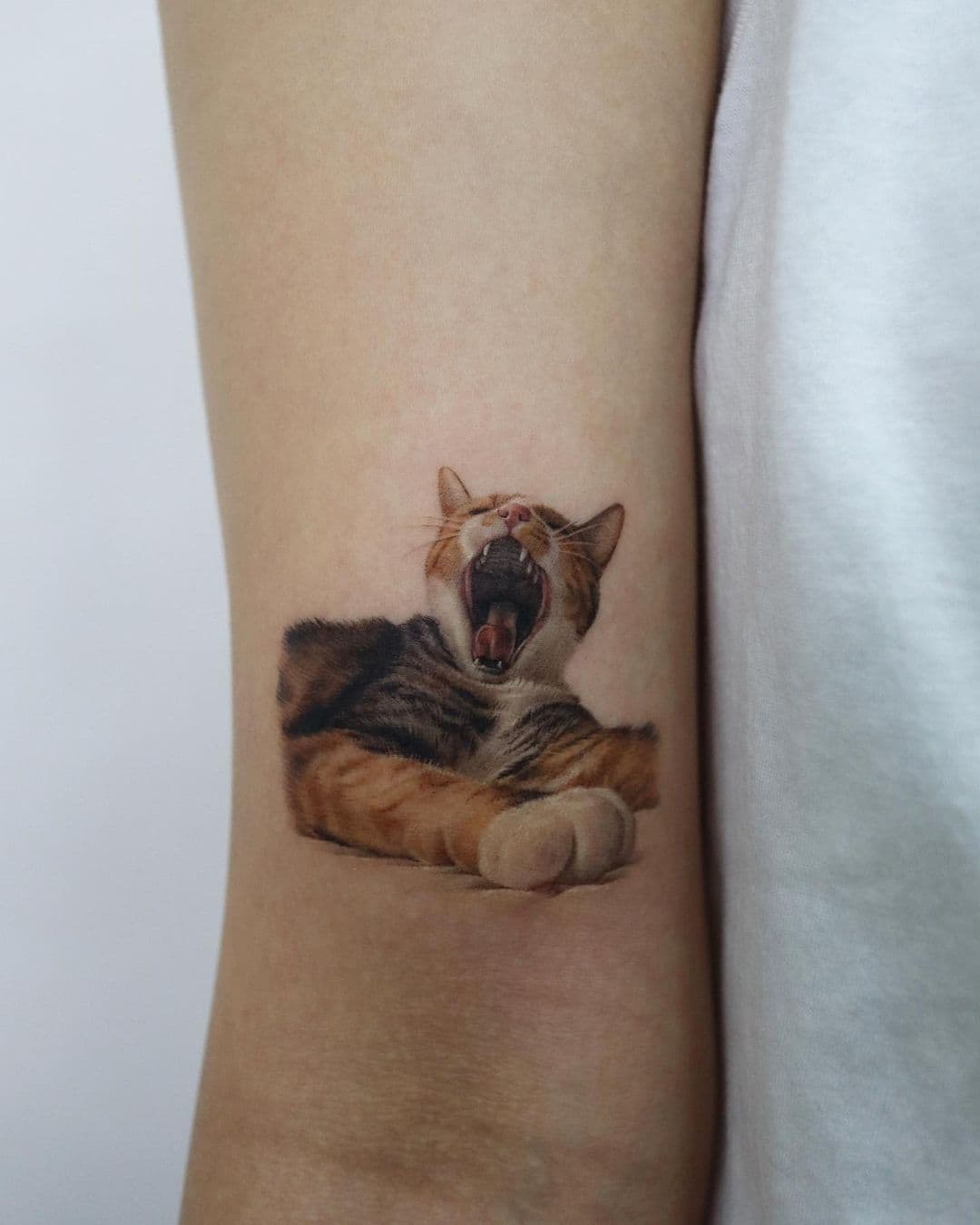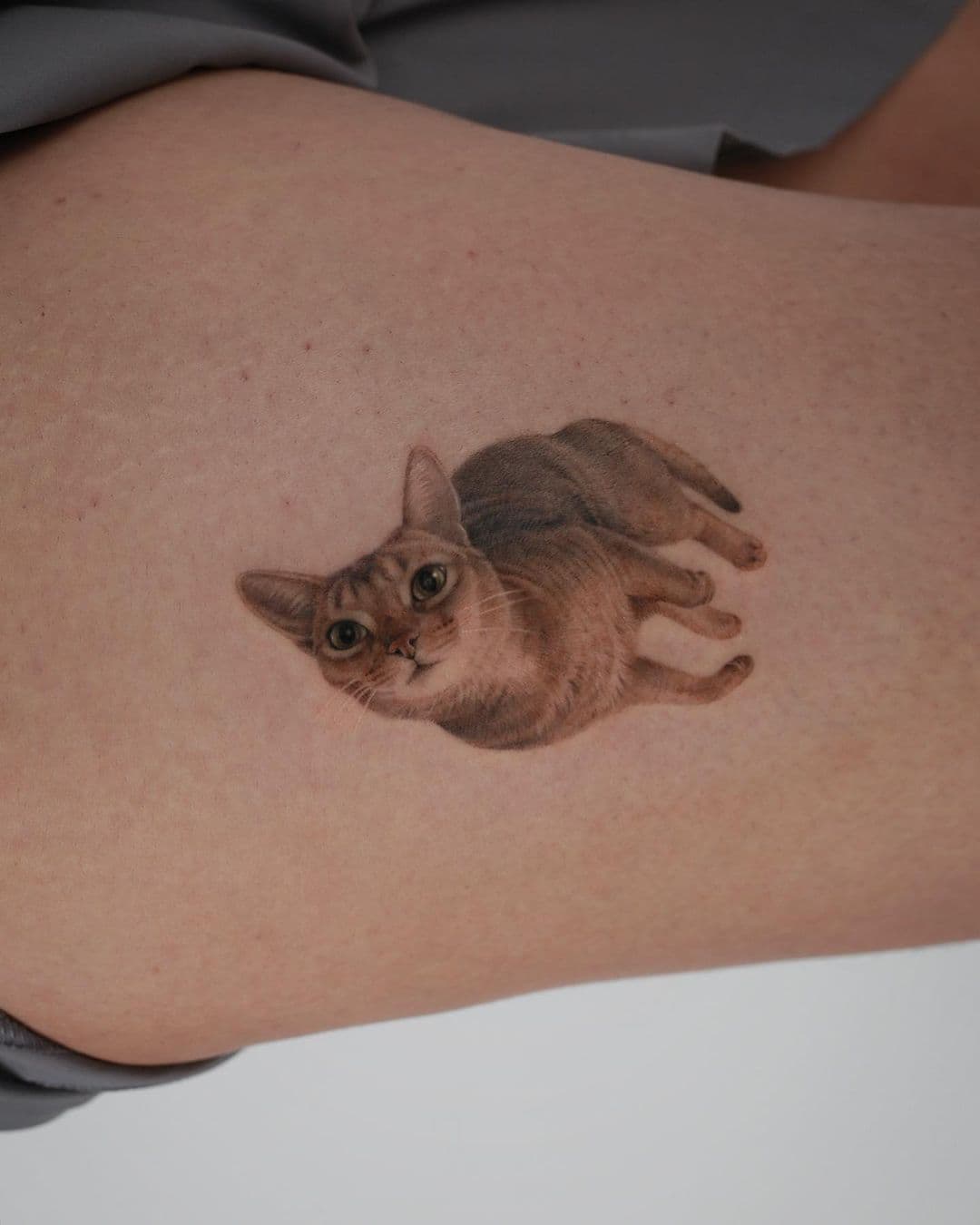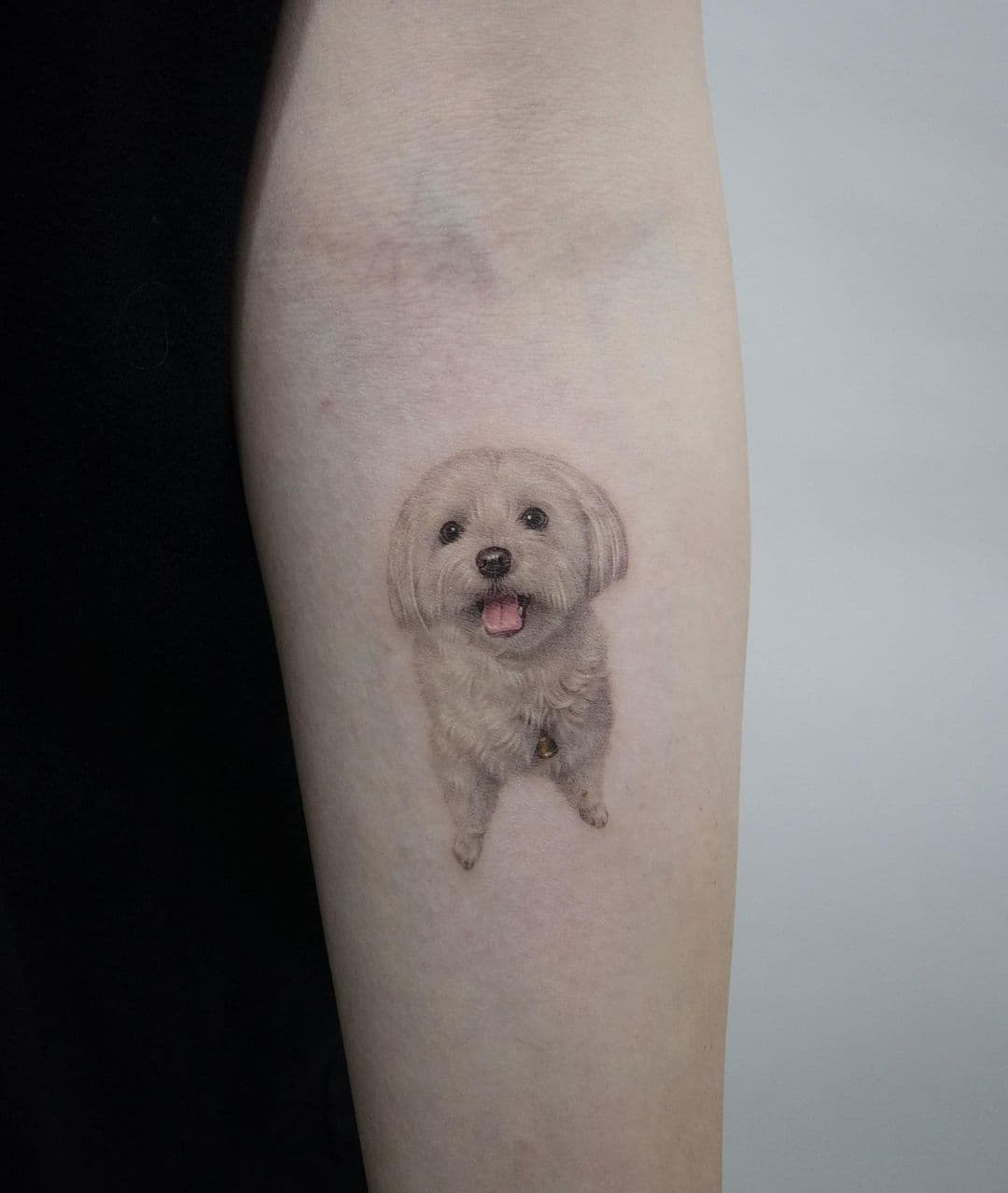 Your son is a Seoul-based artist who works out of the well-known STUDIOBYSOL studio. Unlike many other artists on this list, his delicate line work is occasionally done in color, which sets him apart. Youyeon is famous for his photorealistic fineline tattoos of dogs, which are highly detailed.
He also has designs that are influenced by art and hyper-realistic items and plants in his portfolio. His tattoos aren't the only minimalist thing; his tattoo shop is also stark white and takes the art of tattooing exceptionally seriously.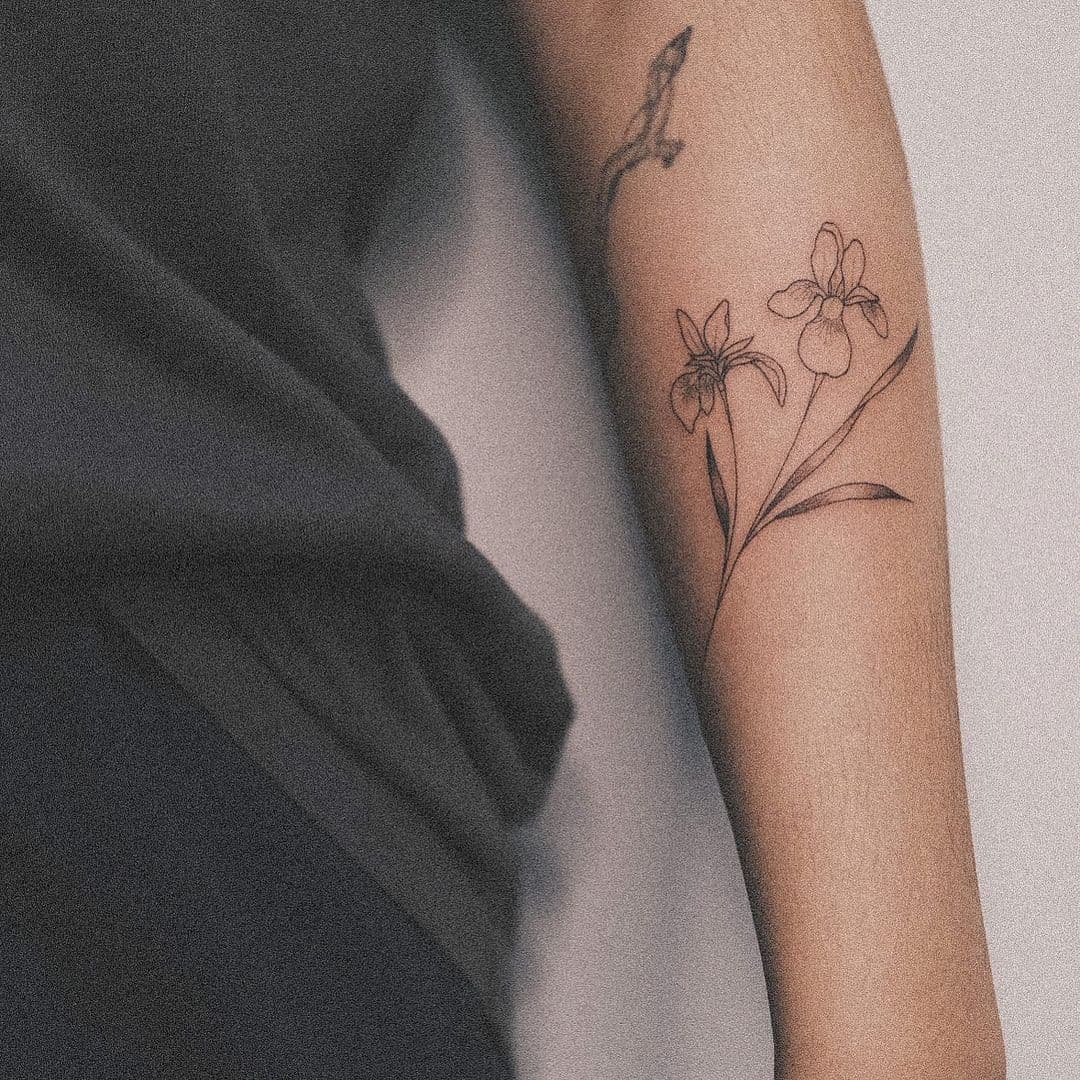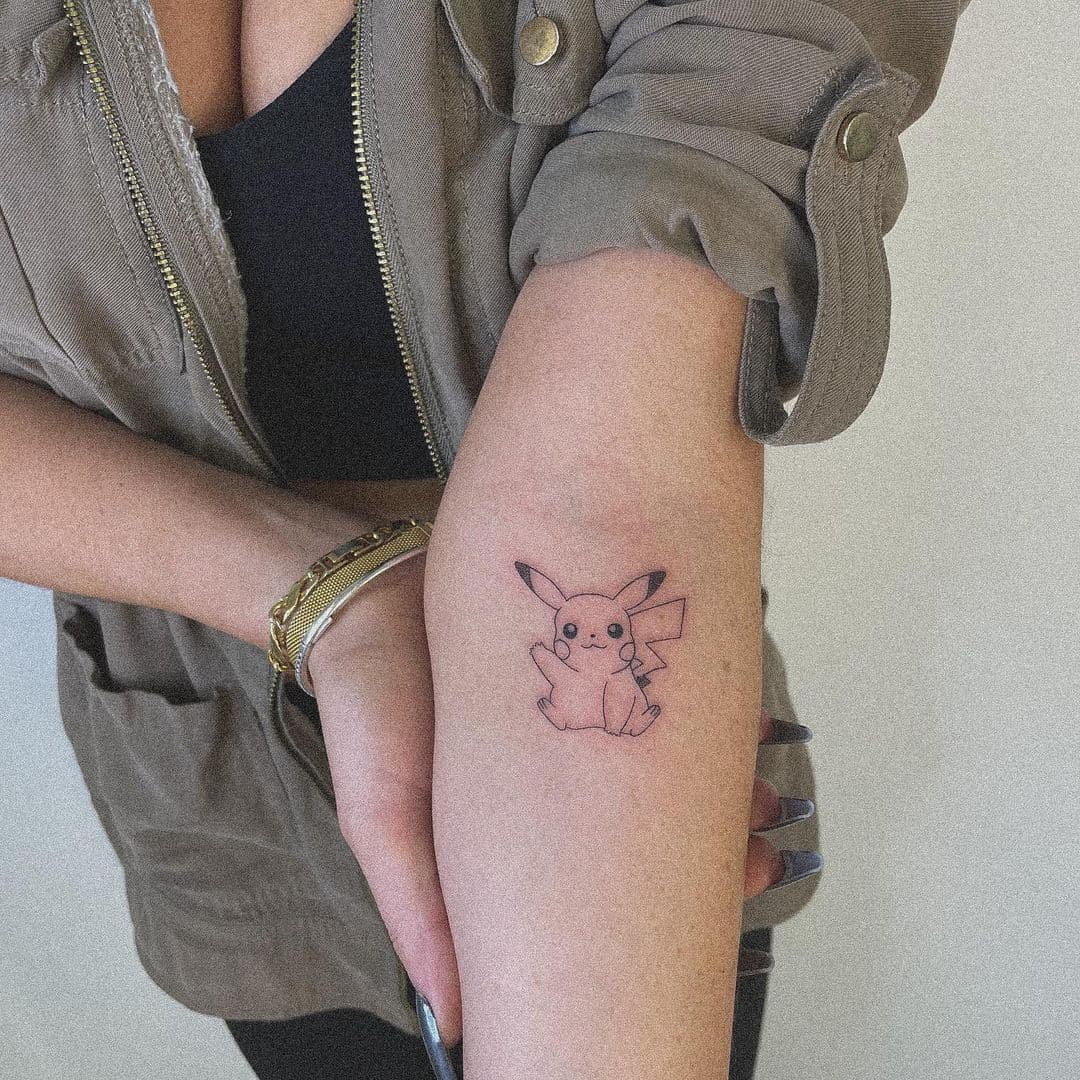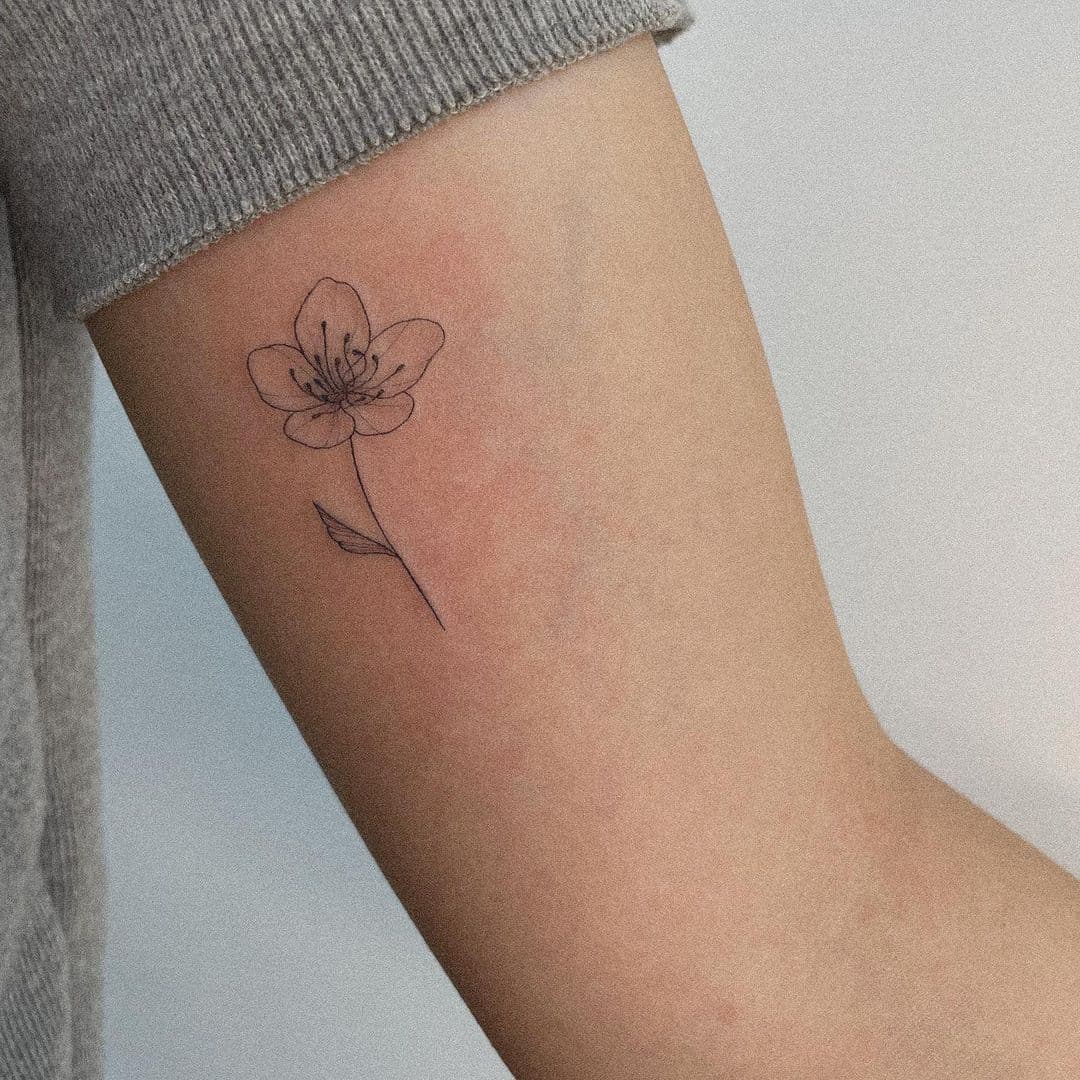 JK Kim is a former client of West 4, a celebrity tattoo business in Los Angeles. Since then, she has studied under some of the most renowned fineline specialists on the East Coast, and she has established herself as one of the most acclaimed minimalist tattooists in New York.
She maintains a private studio in Flushing, New York, and a second location in the Washington, DC, metro region. As a resident artist at Atelier Eva in Brooklyn, she works part-time and in her other jobs. She has a particular fondness for tattooing animals, phrases, and flowers on her body.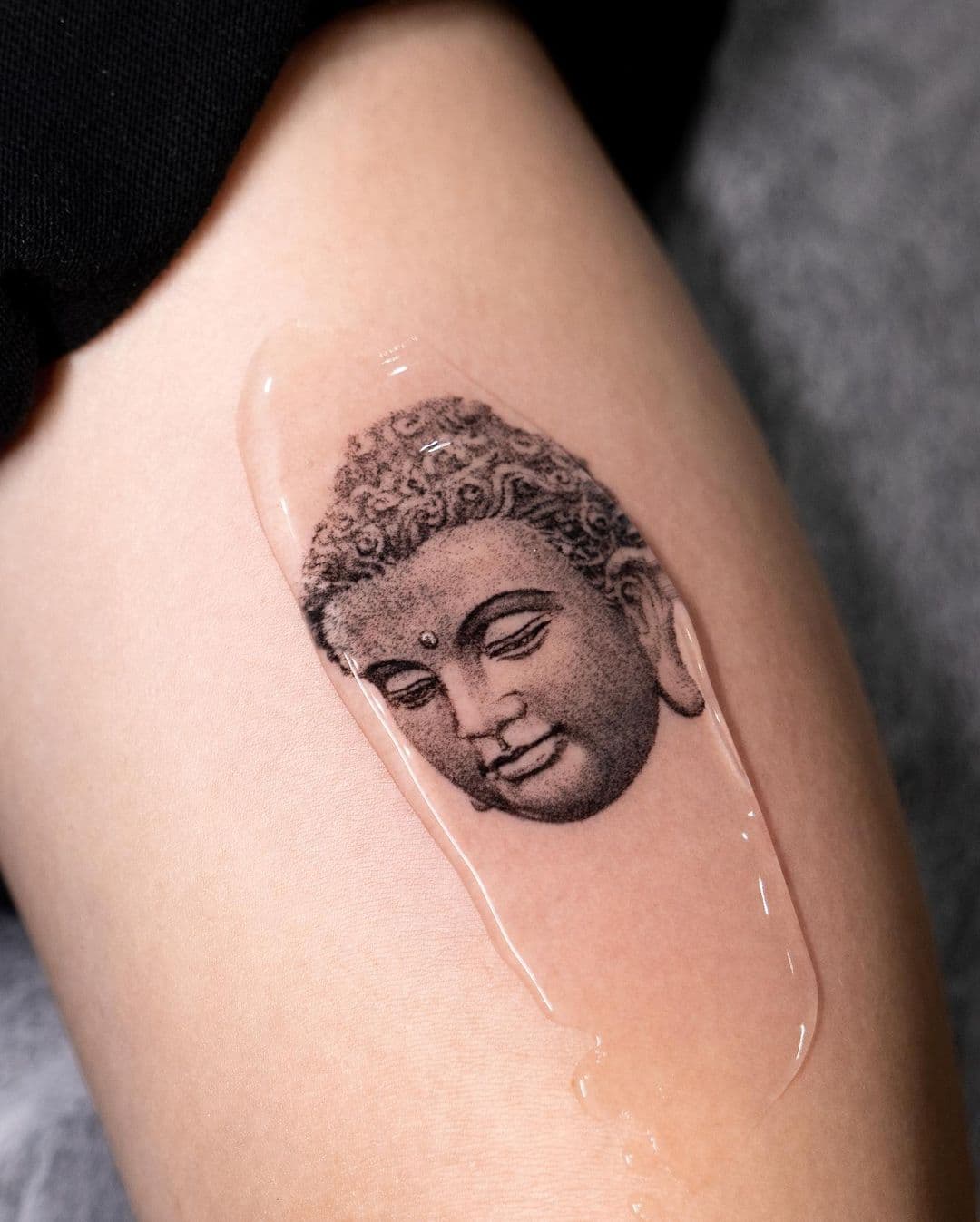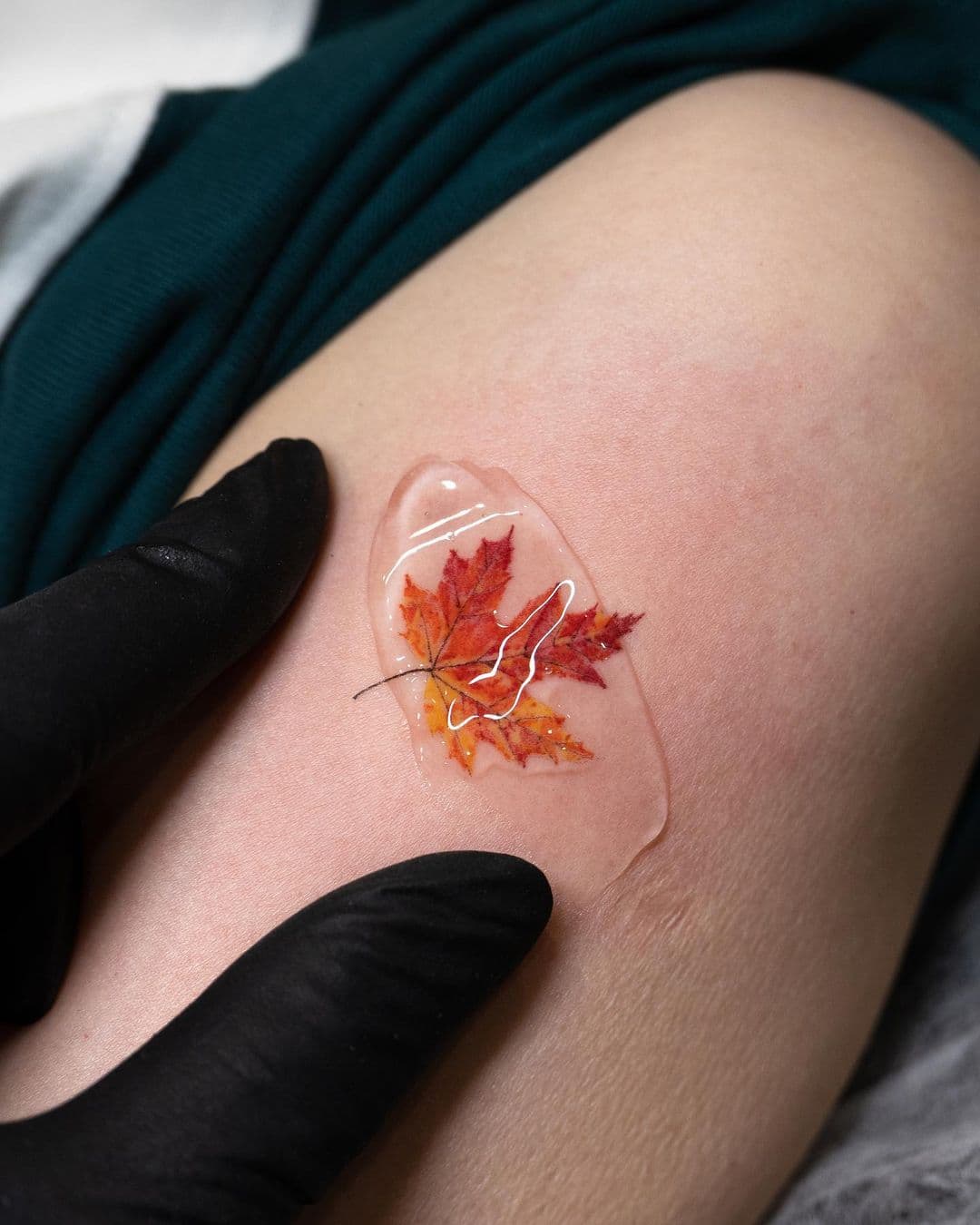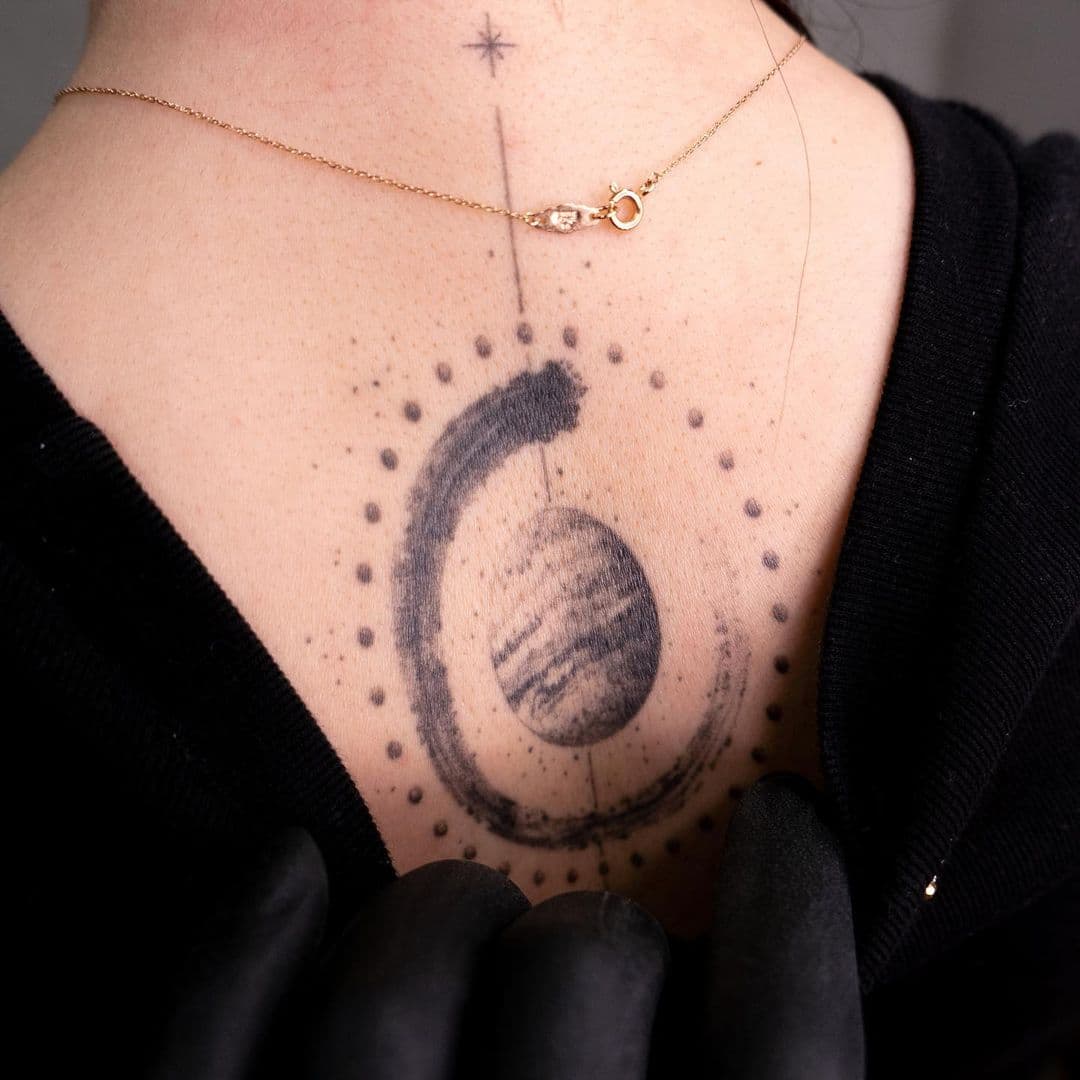 Ilwol Hongdam is a well-known tattoo artist in South Korea, having worked with some of the country's most recognized celebrities. He tattoos his fineline techniques worldwide, including in Hong Kong, Paris, and New York, where he goes. His experience in Korean art informs his tattoo style, which frequently incorporates flowers and animals into the images he creates.
In addition to having a lighter, more minimalist style, Hongdam's tattoos are renowned for having an appearance similar to traditional ink-wash paintings. He is a former art instructor who now works out of a private studio in Seoul, although he also travels extensively, taking up residencies worldwide.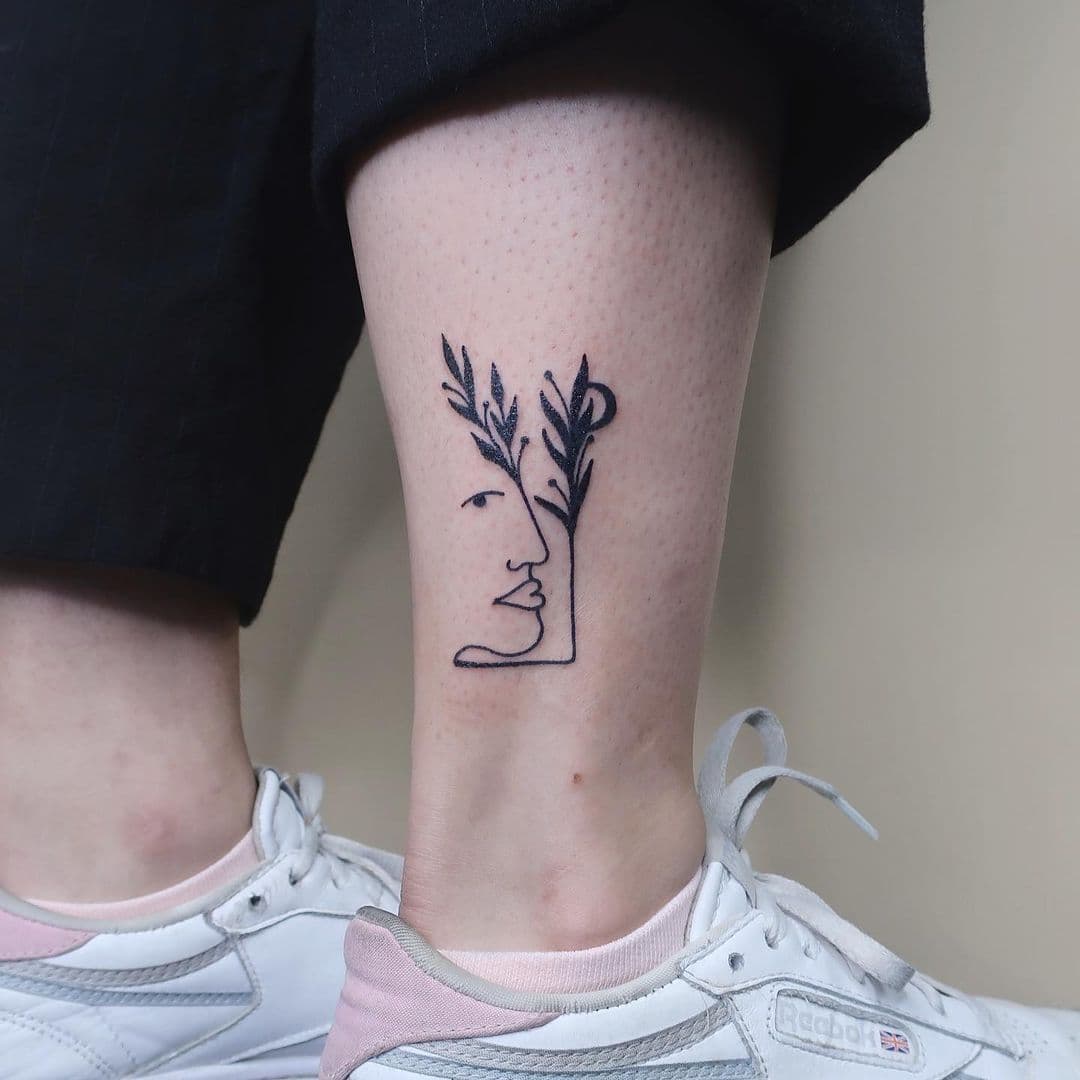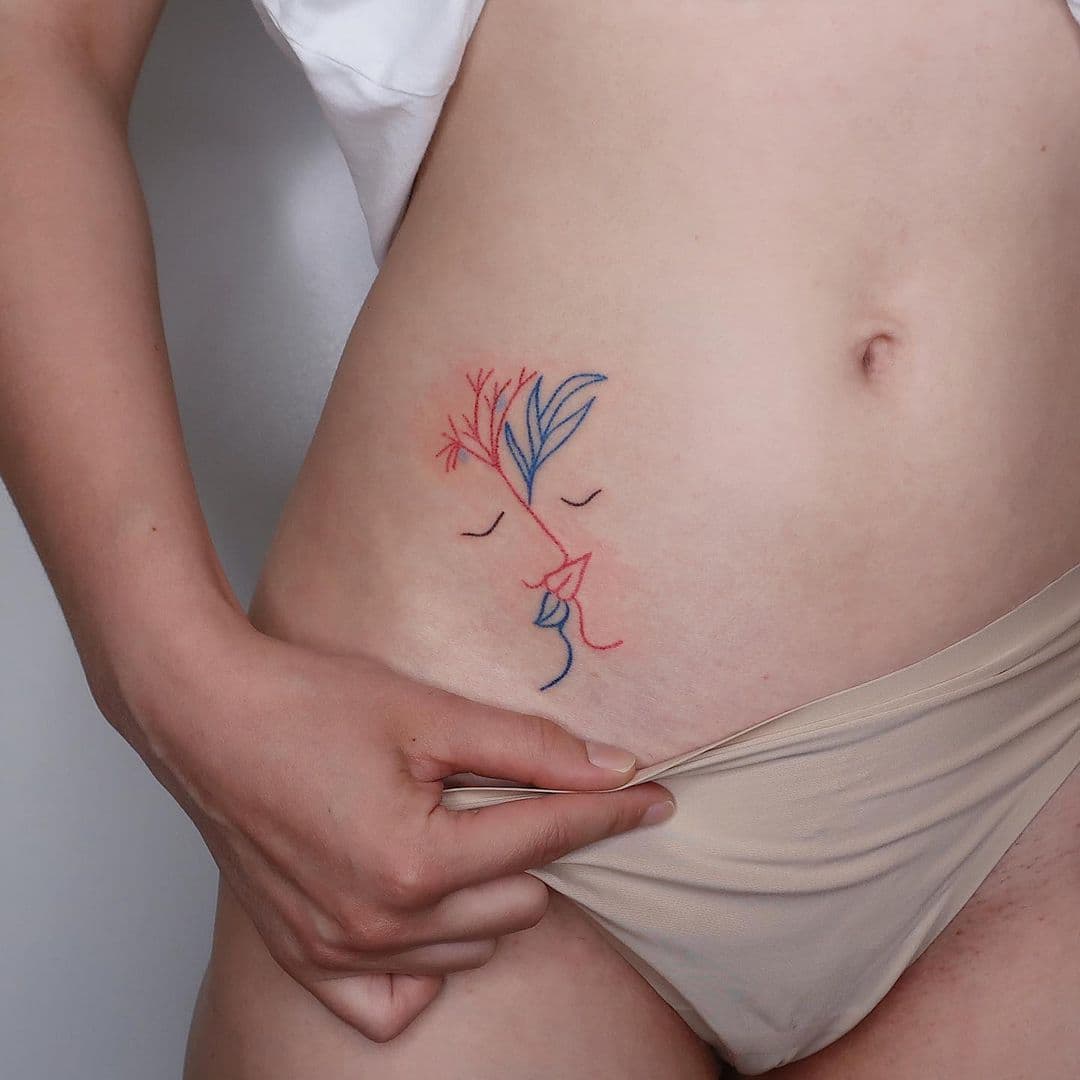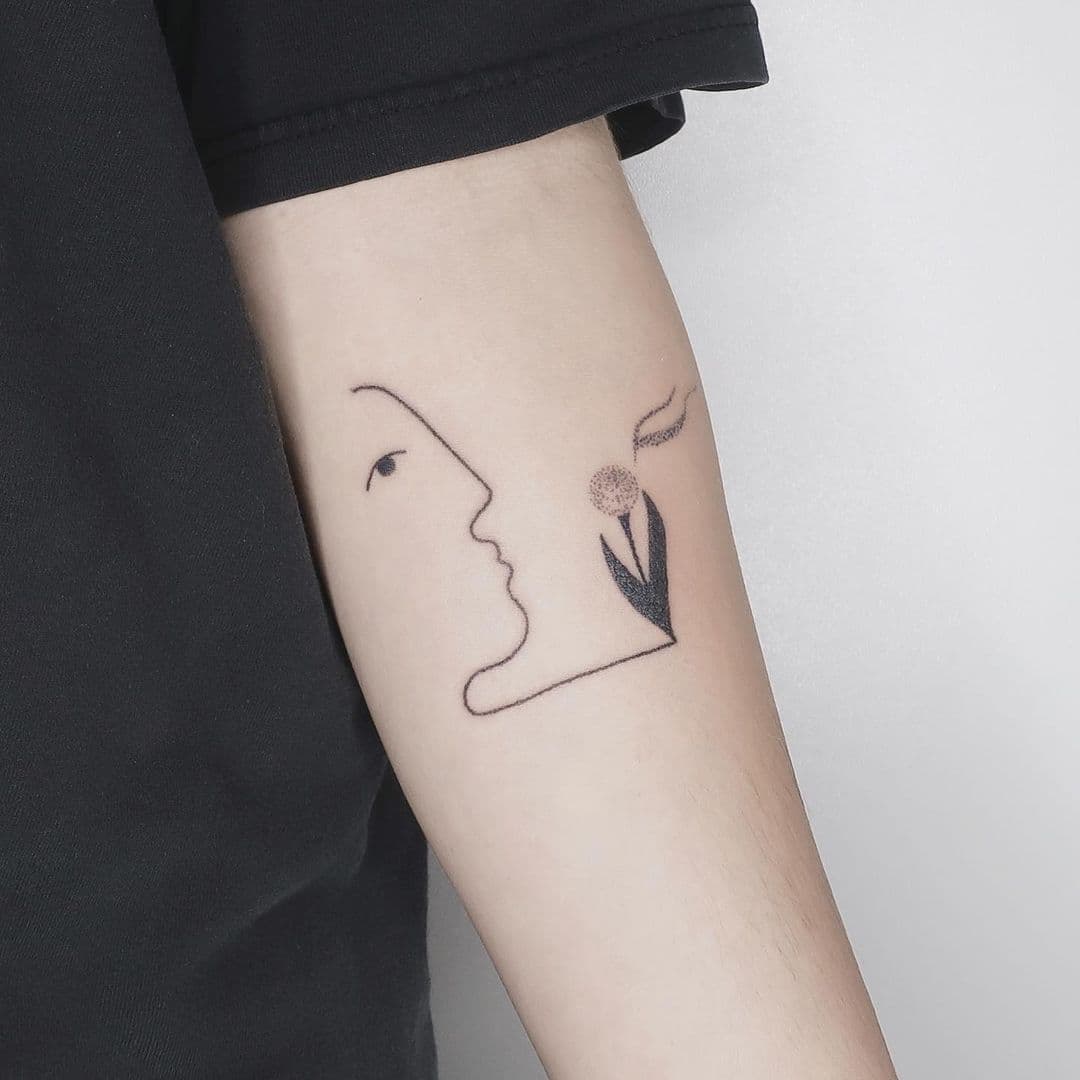 Madame Unikat, in contrast to many other Fineline tattoo artists who like to work on nature and animals, is a big supporter of tattooing on the human body. She enjoys creating graphics that include nude ladies and disconnected features reminiscent of Picasso paintings.
Some of the subjects that she explores in her art are sexuality, evolution, and identity. She is a member of the Unikat Berlin tattoo workshop, known for its abstract fine line tattoos that are one-of-a-kind. Madame Unikat uses black and gray tones, although she also plays with geometric shapes and vibrant colors.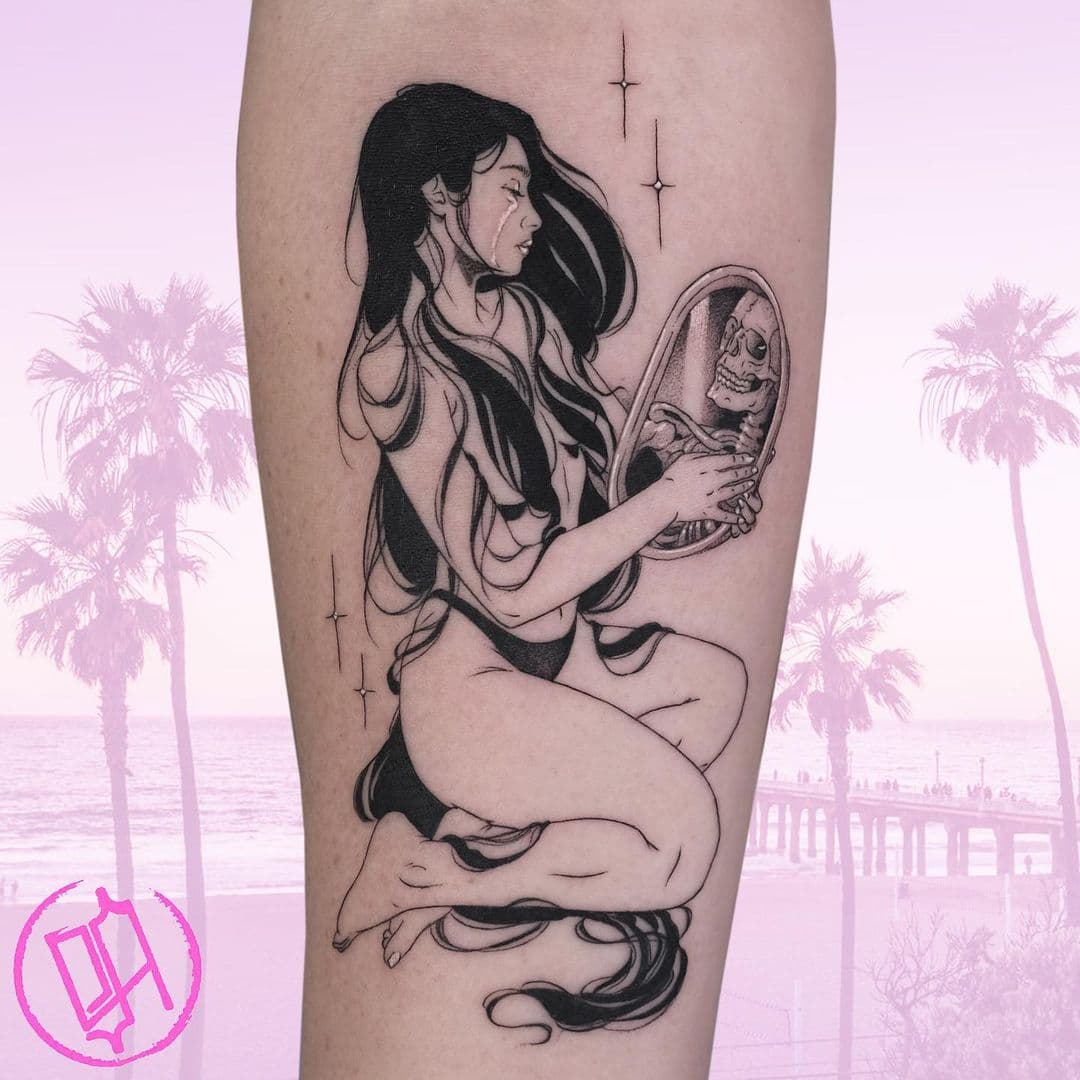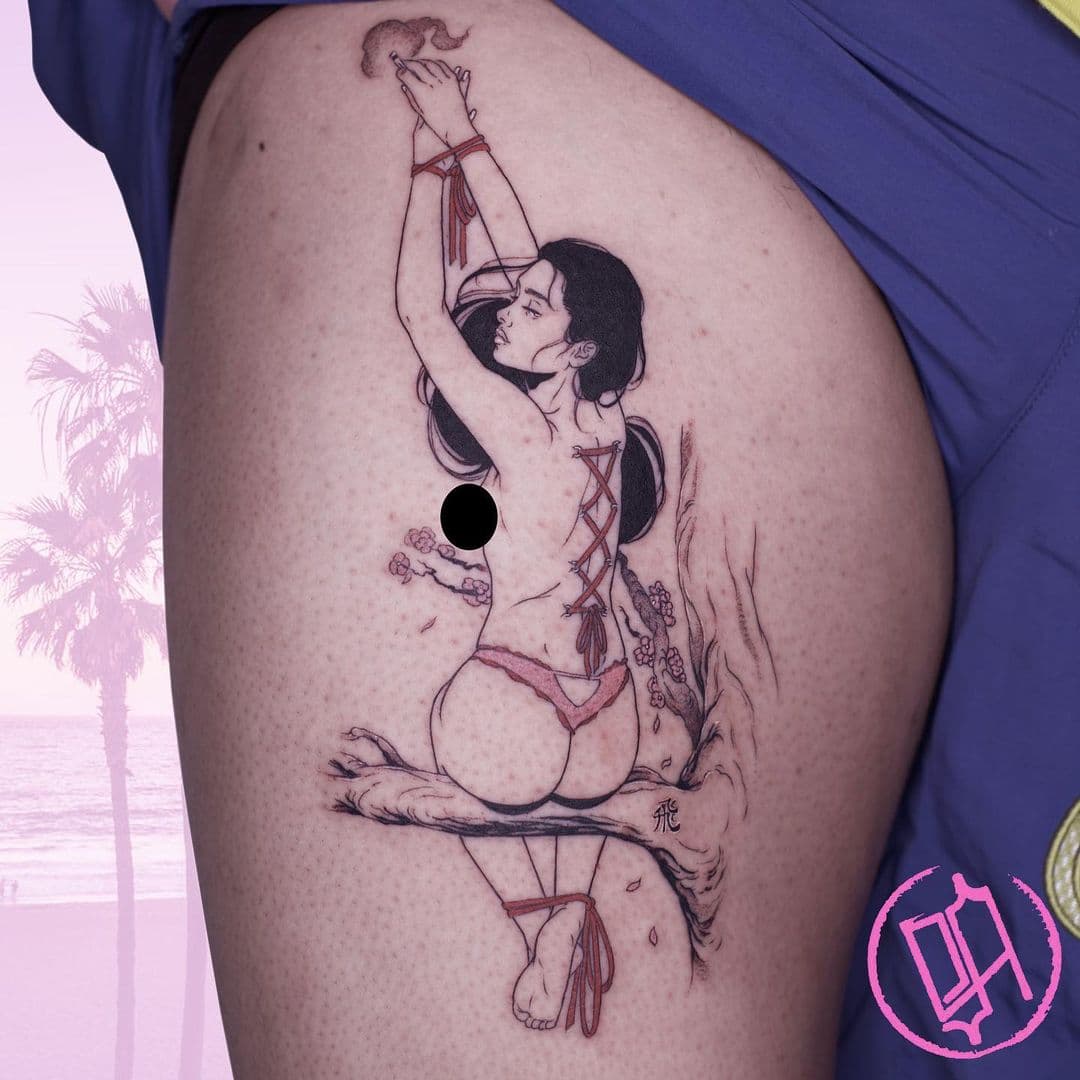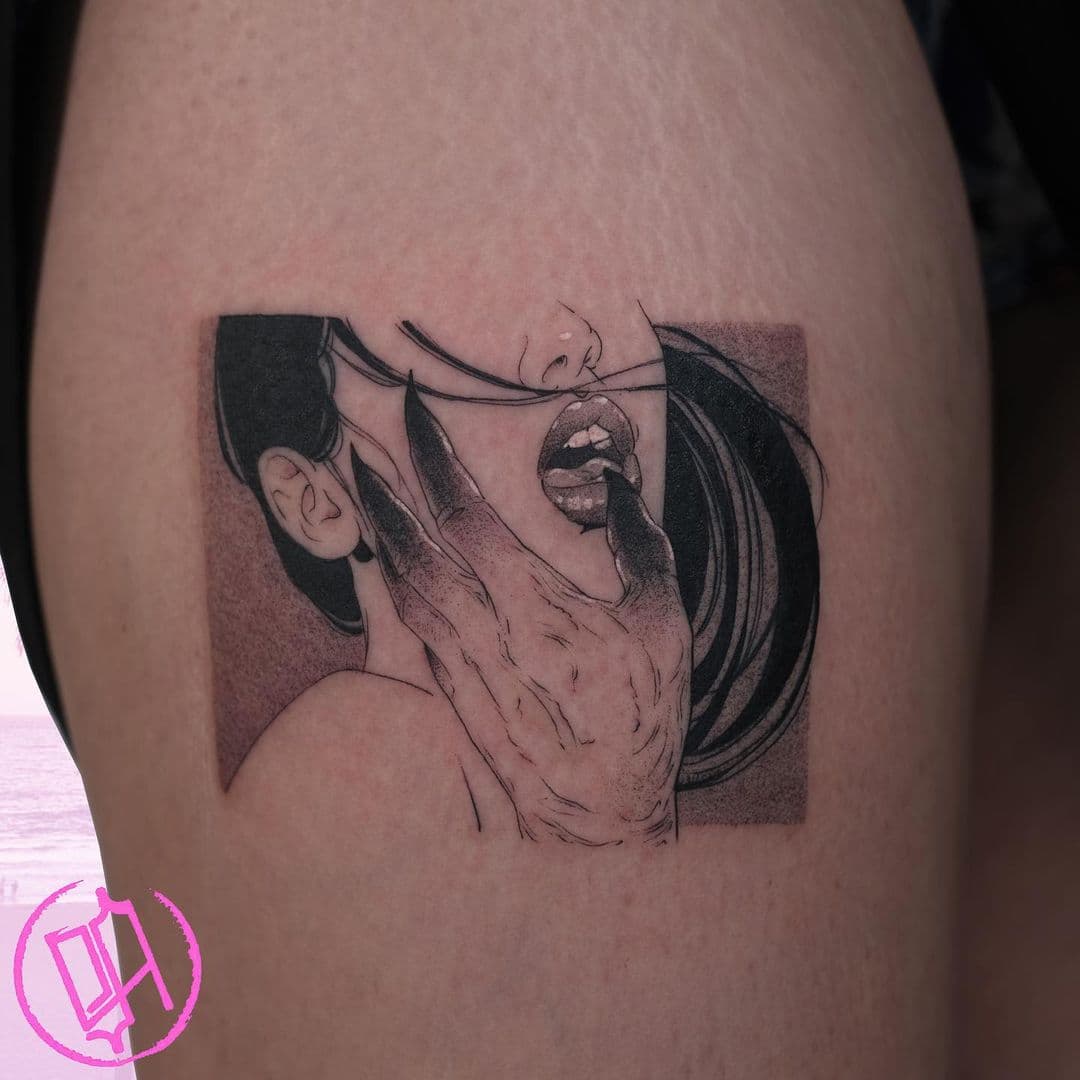 Sad Amish is a provocative Fineline tattoo artist from Bordeaux, France, specializing in black and gray work. Her art is unapologetically about female sexuality, and it is distinguished by its use of fetish themes in a healthy manner. Her fineline style is vibrant and adventurous, and she is now working at Sasha Tattooing in Los Angeles and Black Serum in San Francisco.
Make a statement about your femininity by getting one of her immediately recognizable tattoos. She is now based in the United States, where she sells merchandise and collaborates with businesses.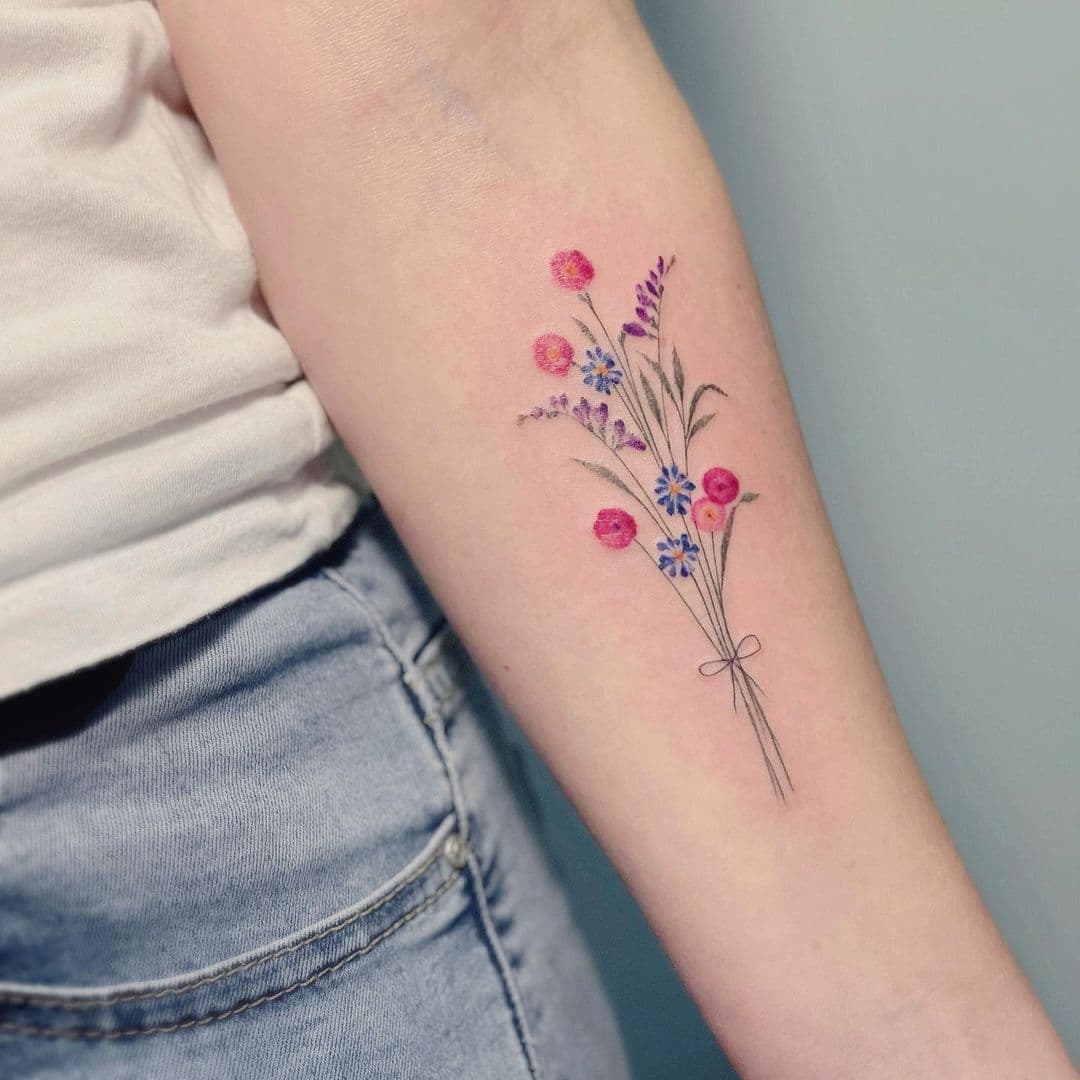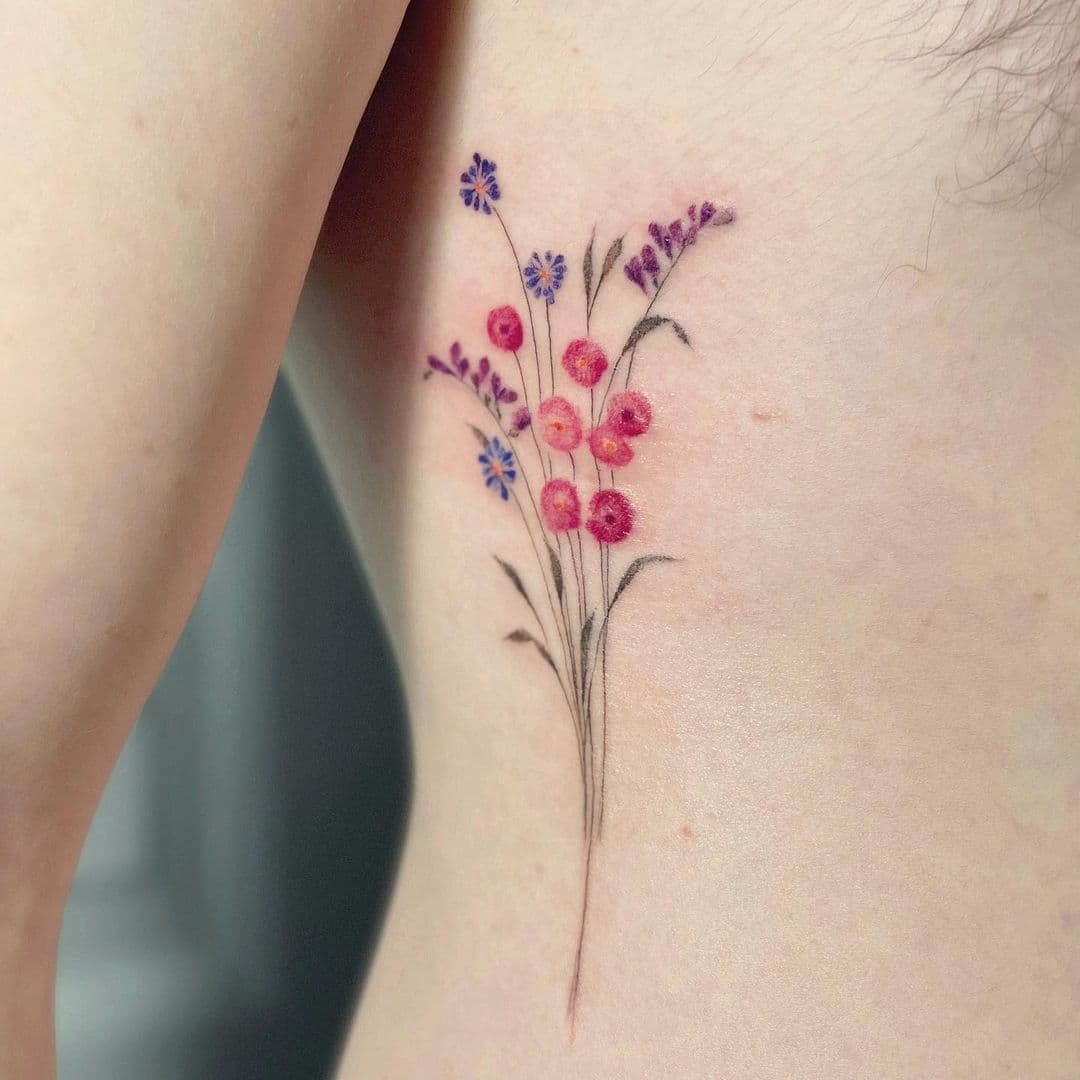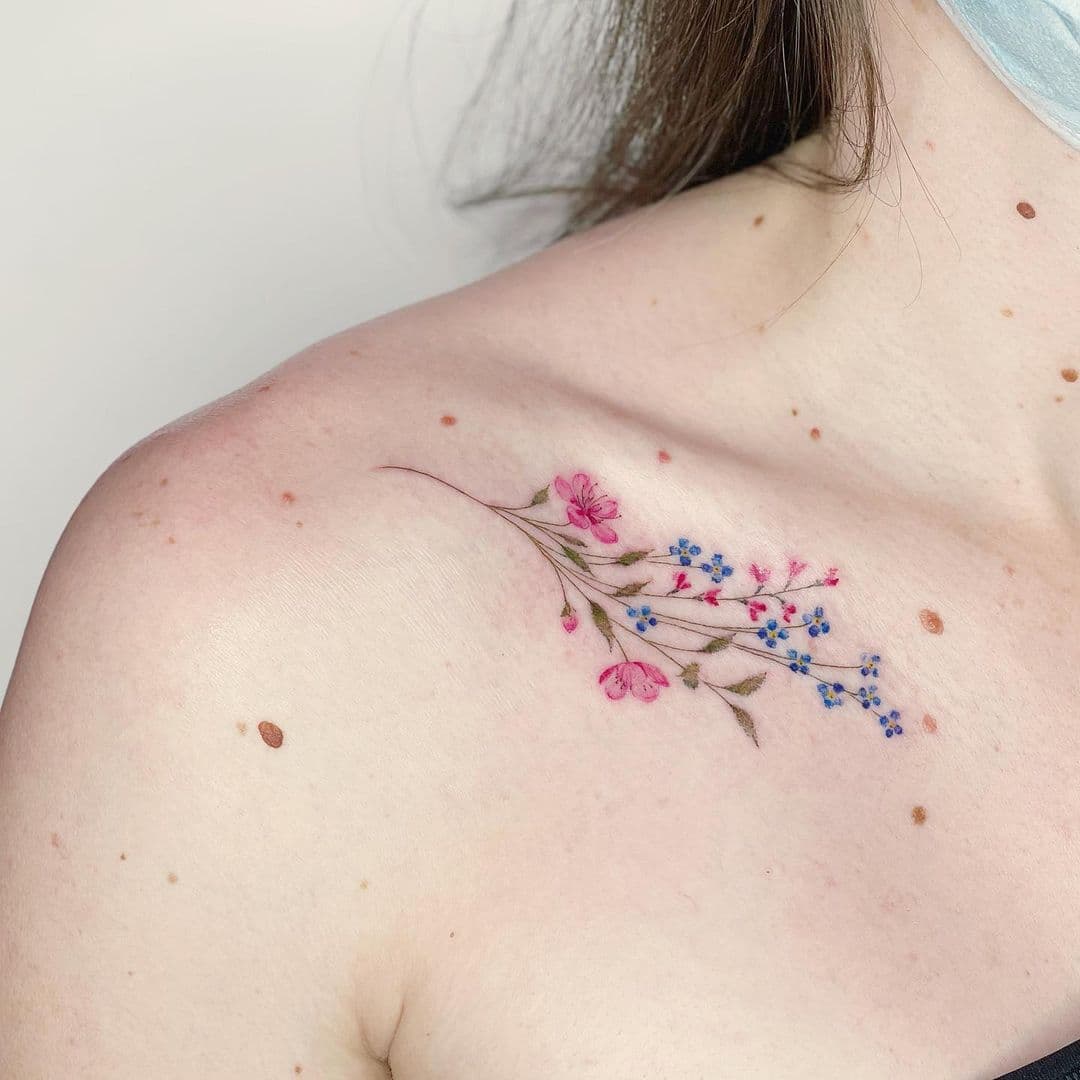 Eva Edelstein is a brilliant tattoo artist from Paris who works on a need-to-know basis. Flowers and nature-inspired patterns are her specialties, and she likes to work with muted and pastel hues. Her goal is for the tattoo to complement your natural skin tone and body form as much as possible.
Given that she is the daughter of a botanist and has a background in graphic arts, her tattoos are delicate and primarily feature flowers. You may have found her and her lovely tattoo designs at the Désolée Papa in Paris, where she has been tattooing since 2016.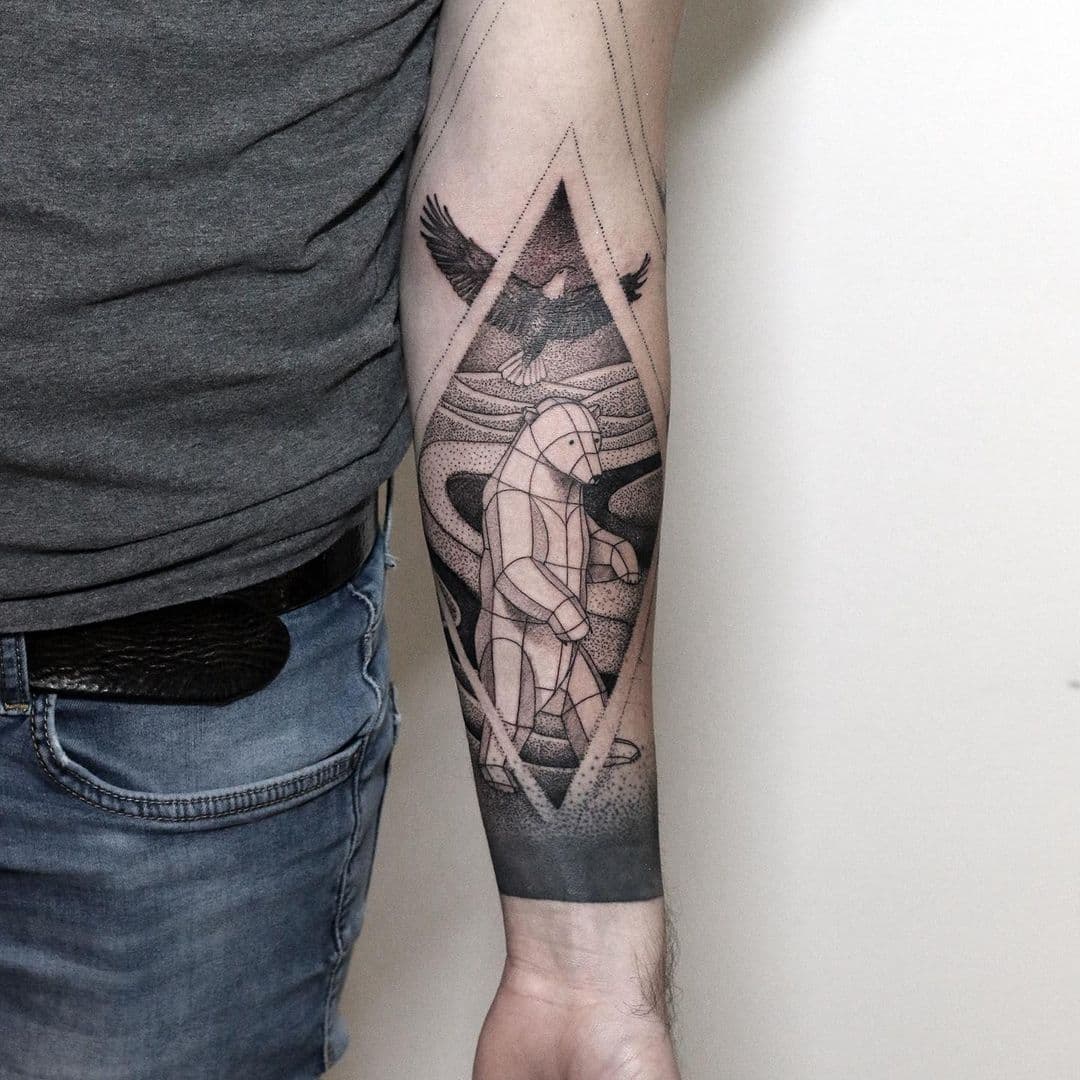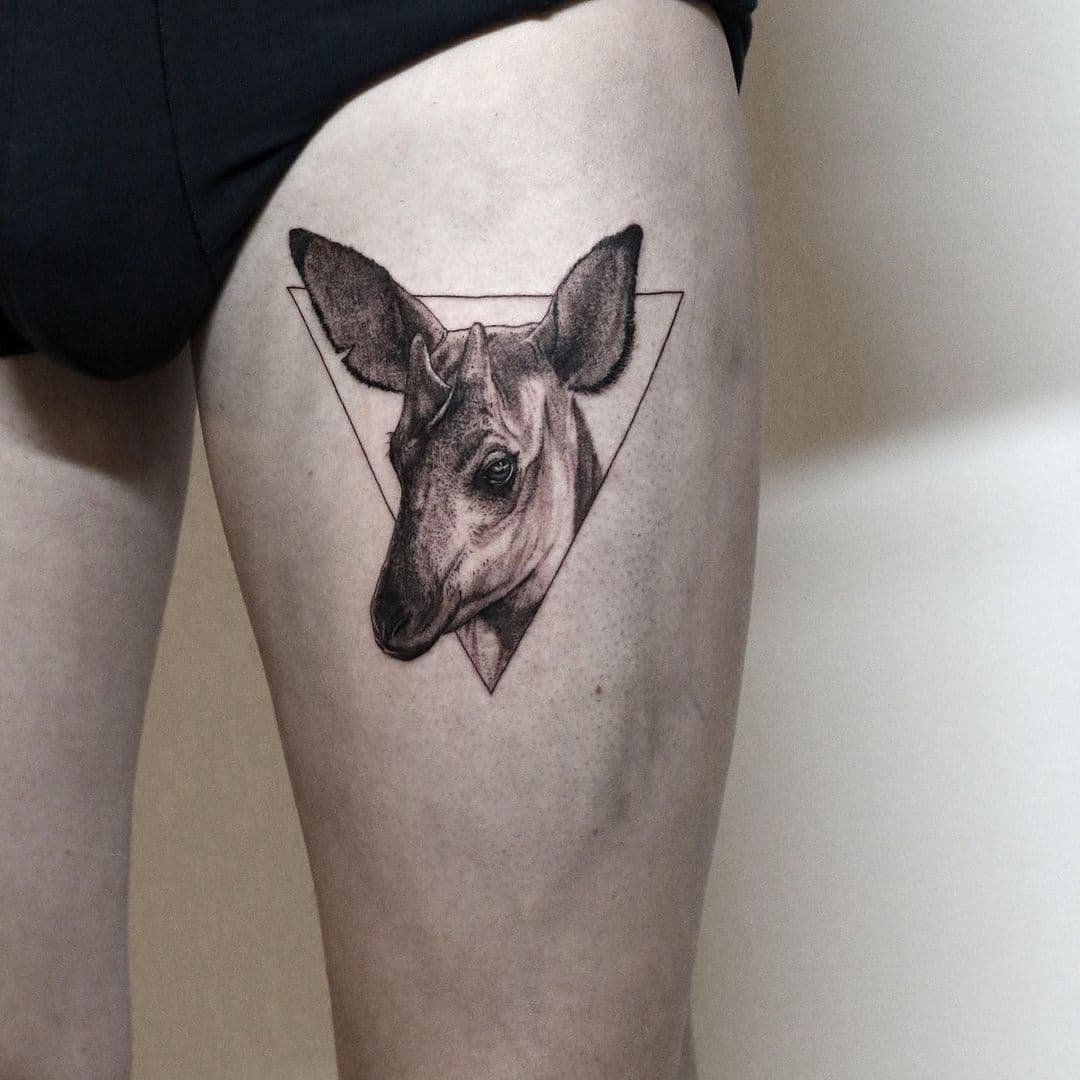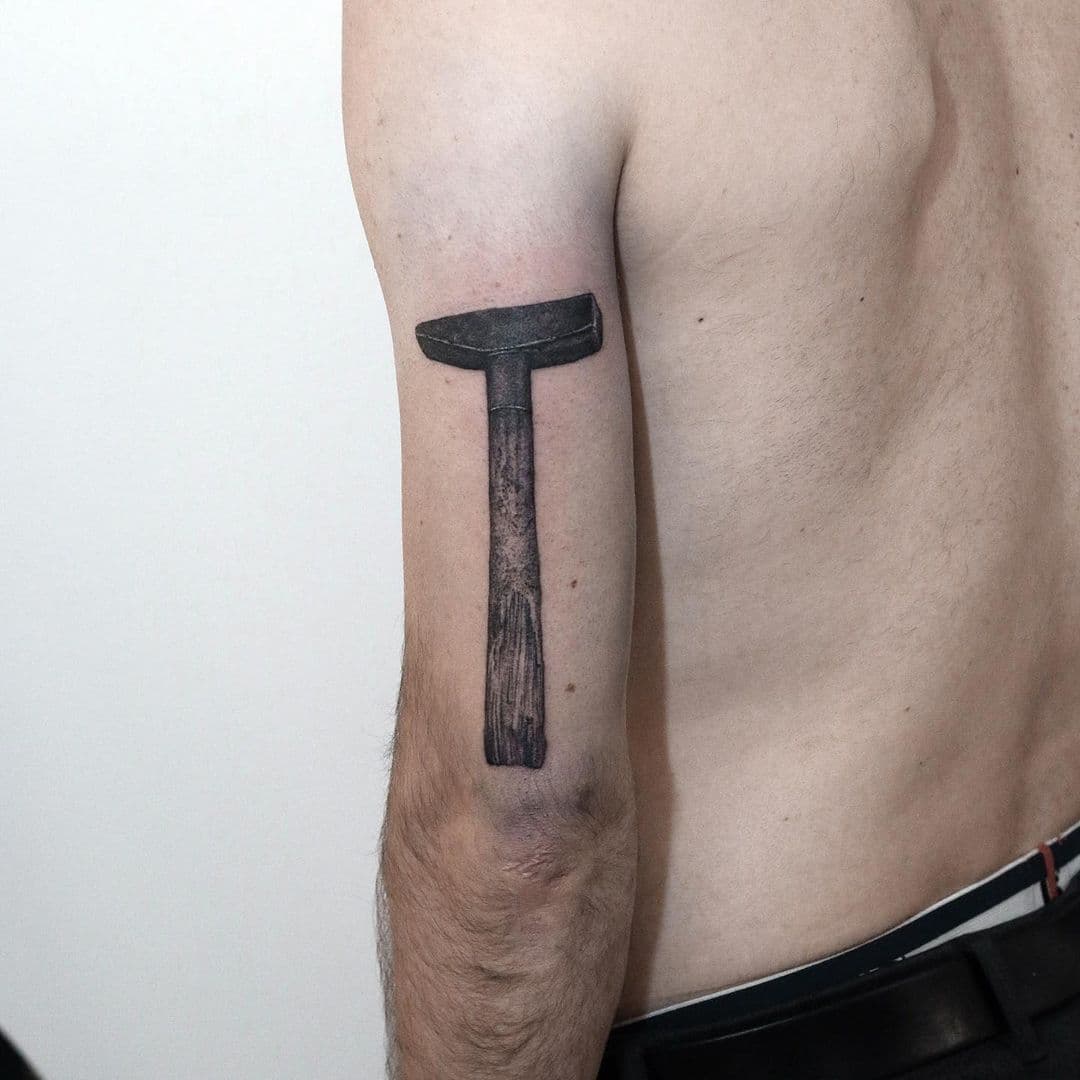 Tattoo artist Sven Rayan, based in Antwerp, Belgium, has a keen eye for geometric designs, which he uses to create illusion and depth in his work. He is a qualified illustrator who also has skills as a painter, sketcher, carpenter, and professional training. His tattoo style is innovative and complex, and he has a wide choice of patterns to choose from, ranging from realistic portraiture to geometric creatures and floral illustrations.
After a lengthy friendship with designer Ticuta Racovita-Cordemans, Sven founded Studio Palerm in 2015, which serves as the headquarters for his tattooing and drawing business. All of his tattoos are one-of-a-kind and created specifically for each customer.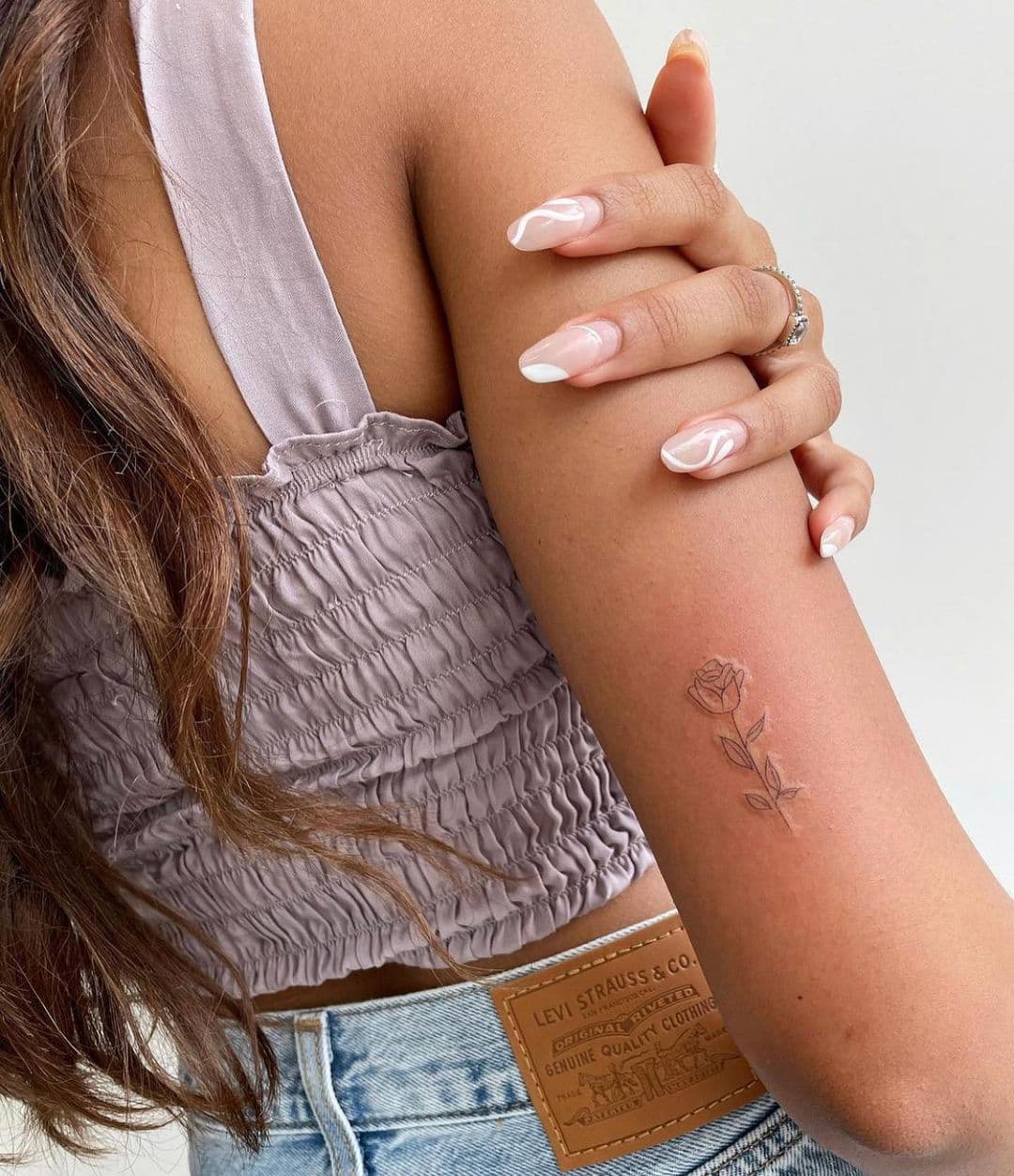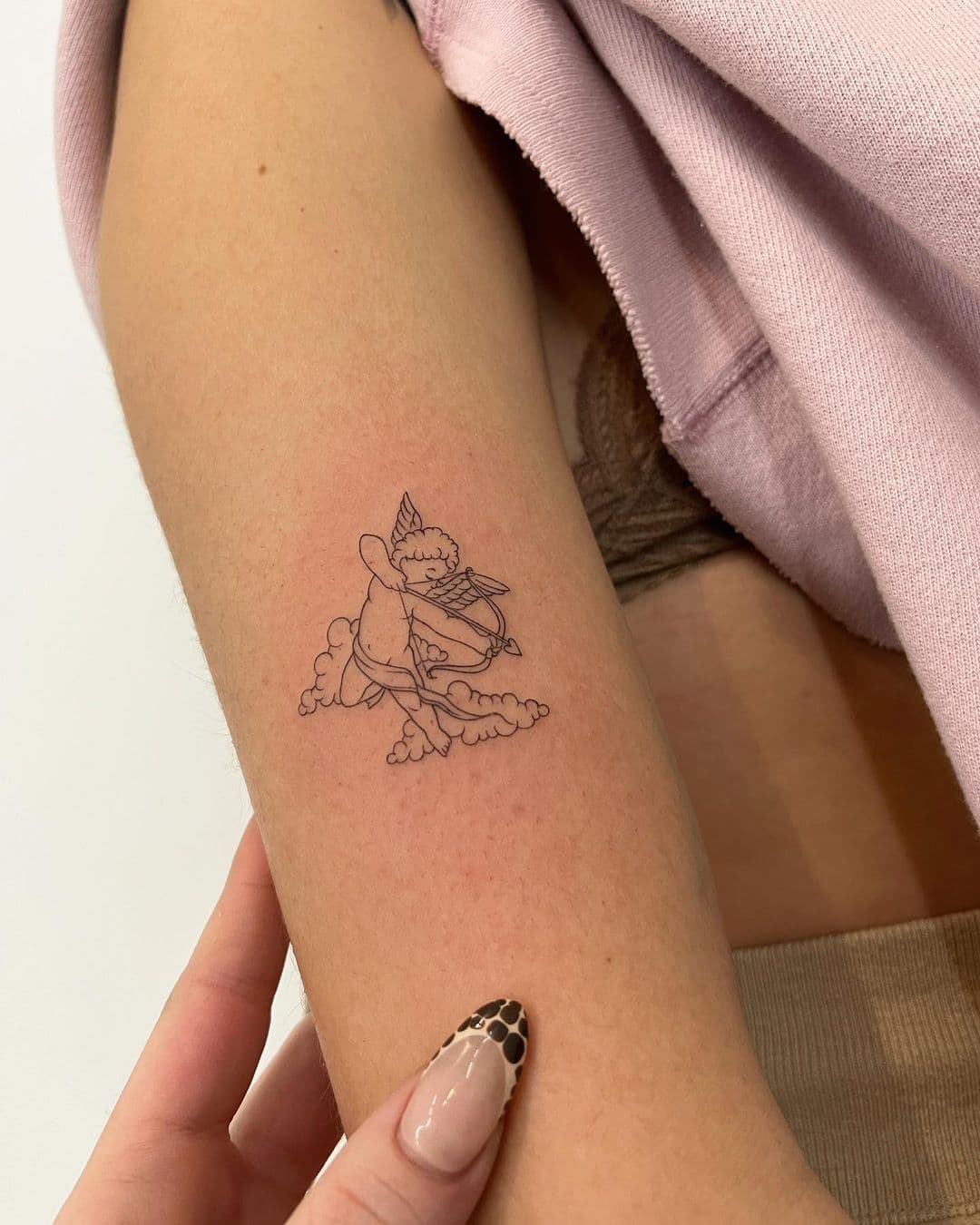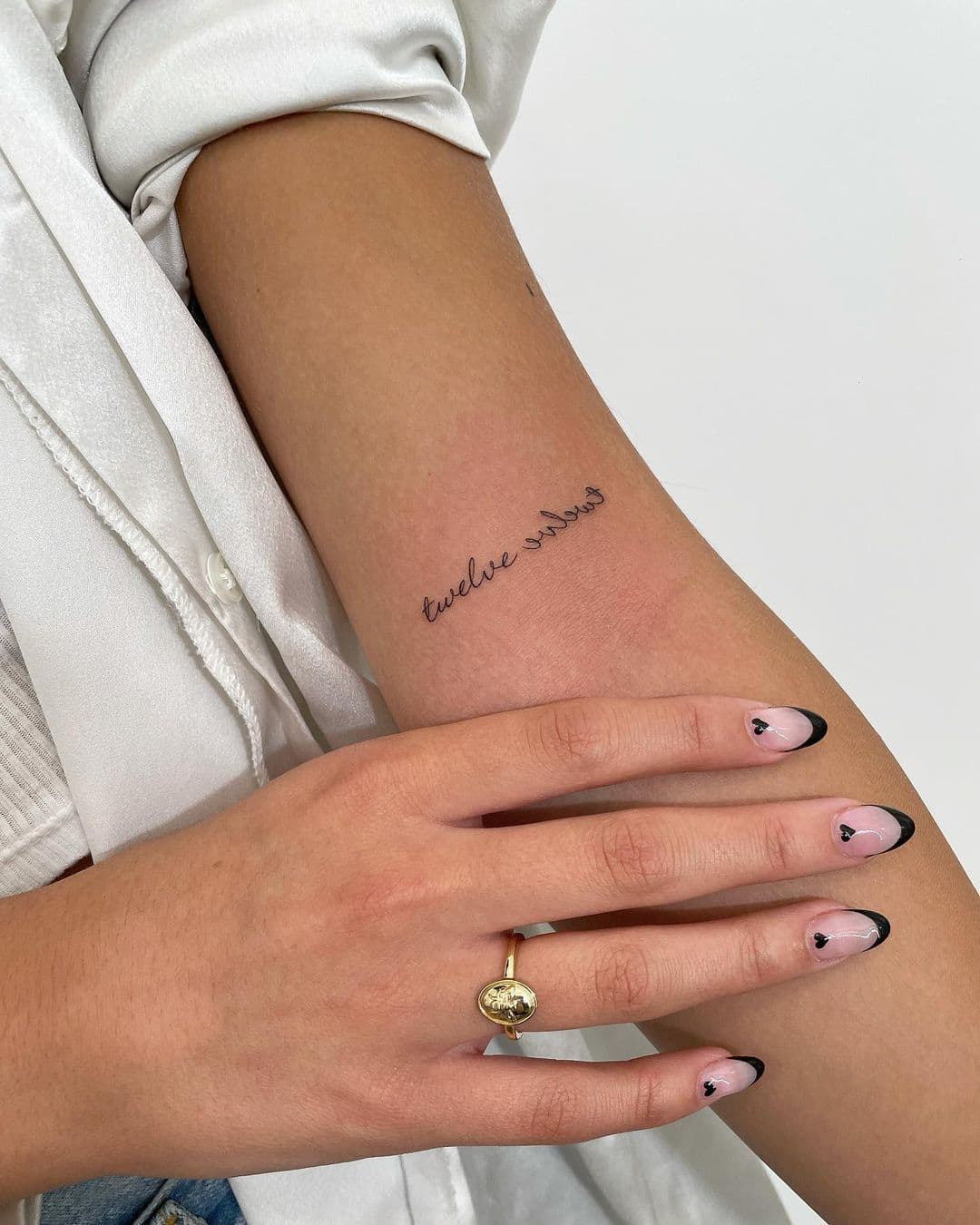 Joanna Roman is the proprietor of Chronic Ink, which has locations in both Toronto and Vancouver. The former teacher-turned-tattoo artist has earned a name for herself in the business by creating beautiful script tattoos. She can transform even the most basic of words into a work of beauty.
as well as pictures of dogs, fruit, astrology, and flowers. Her tiny, delicate tattoos are perfect for first-time tattooers since they are small and can be easily hidden on the wrists, ears, and hips.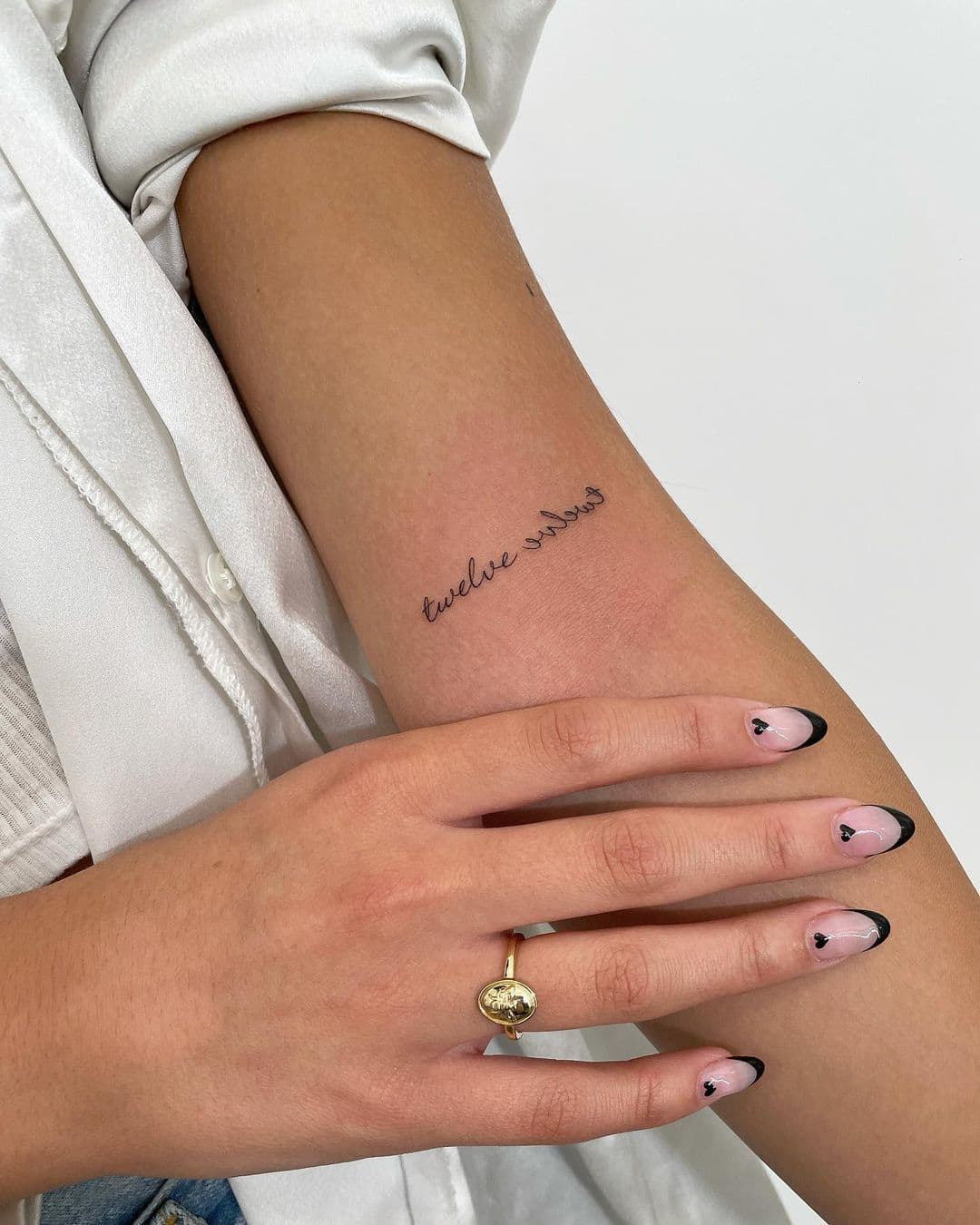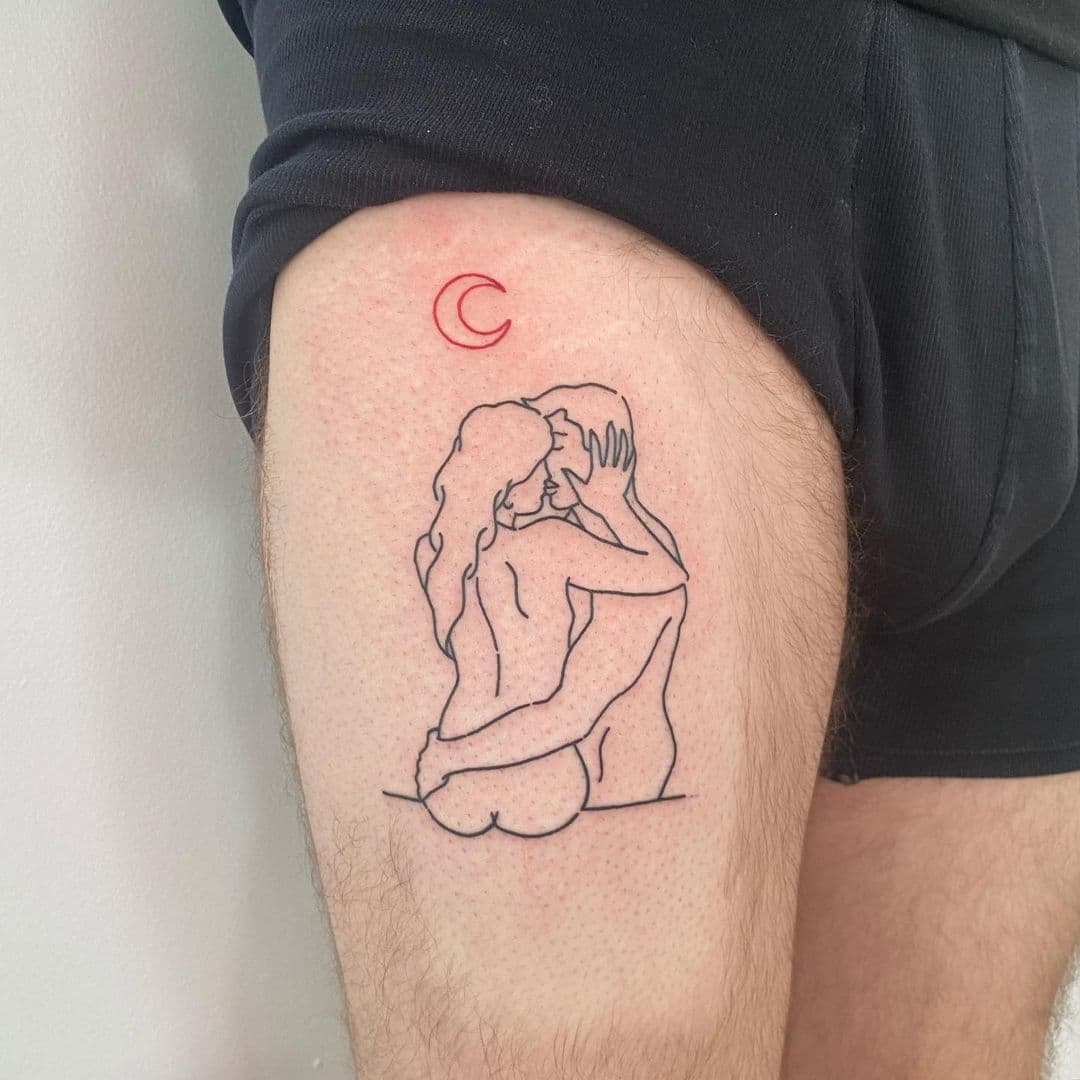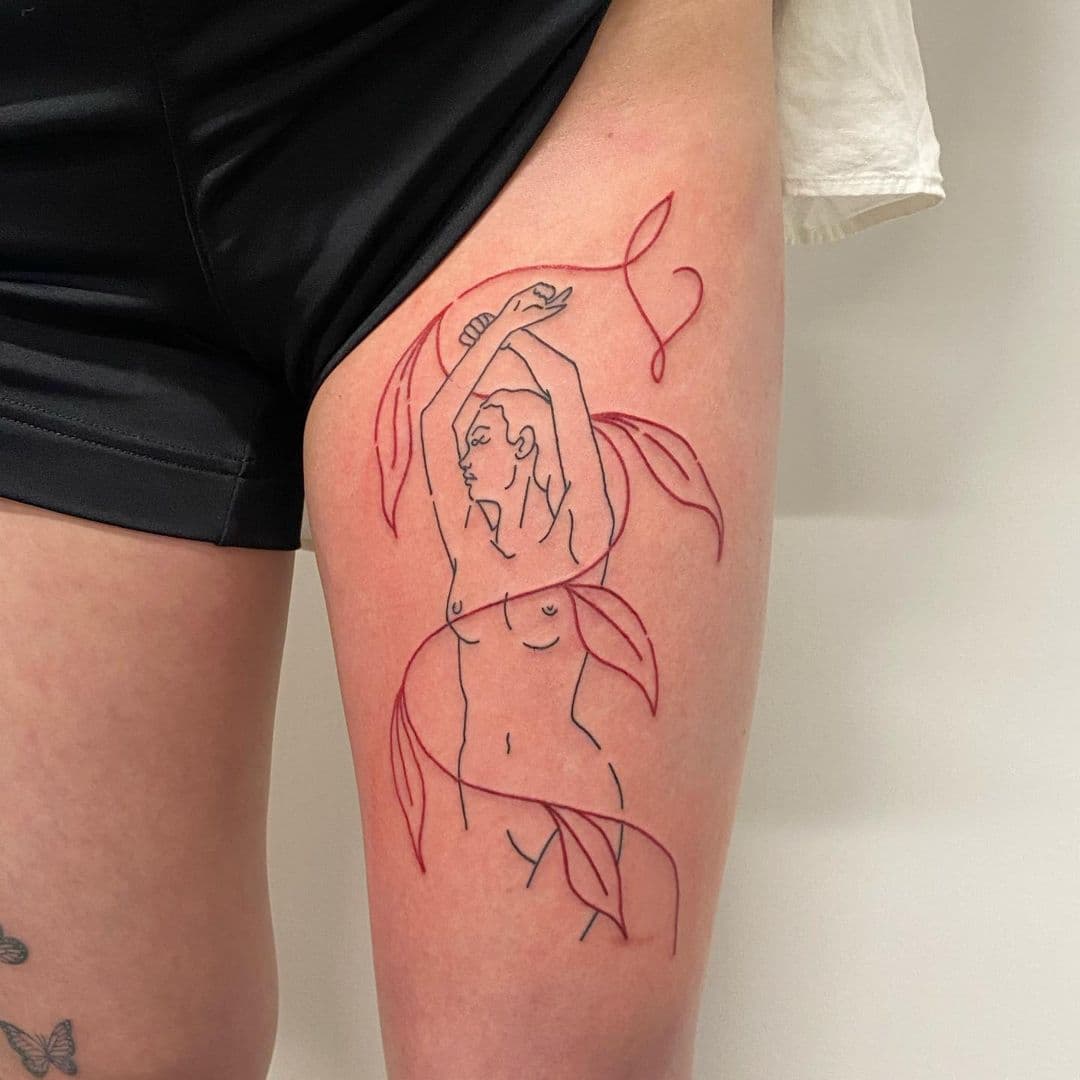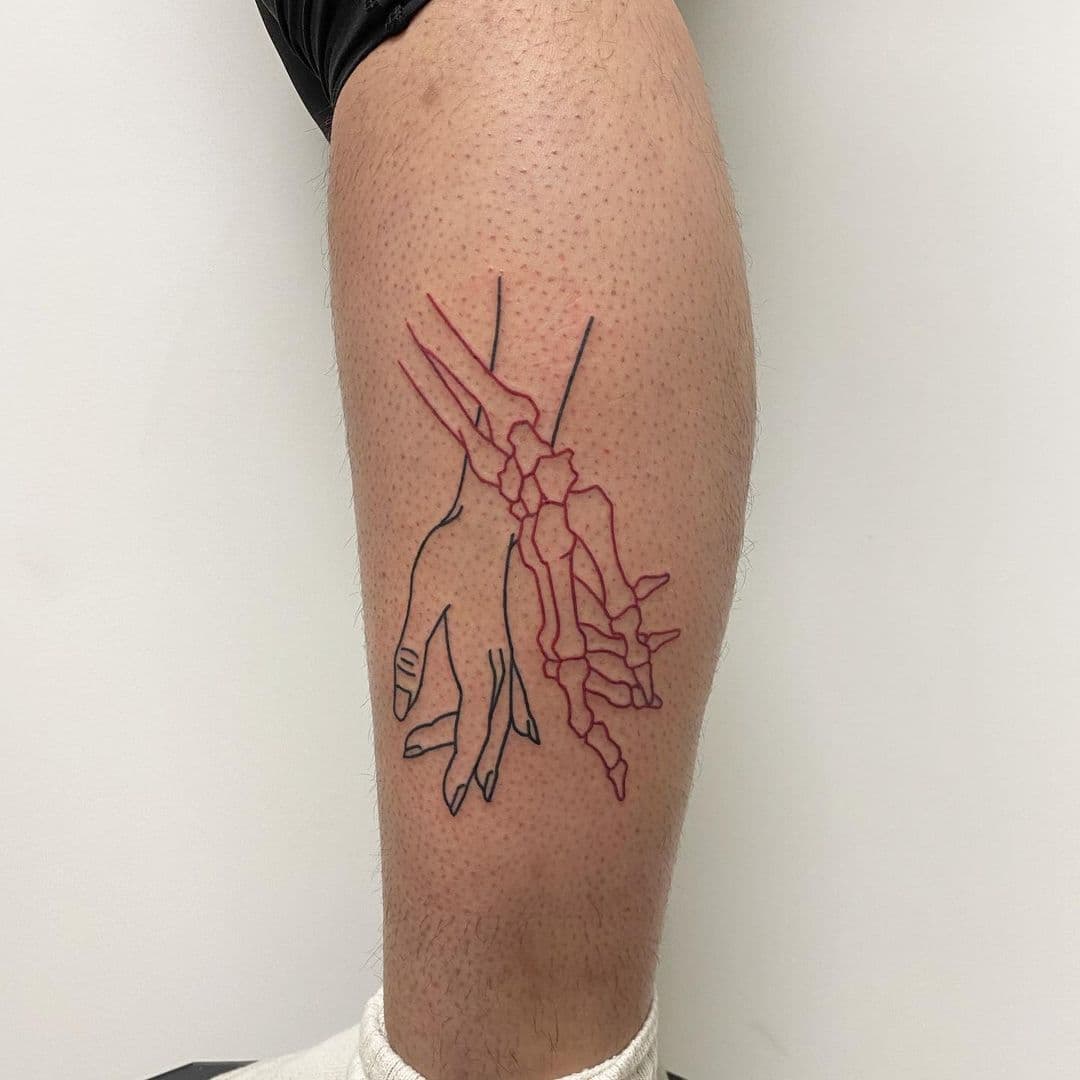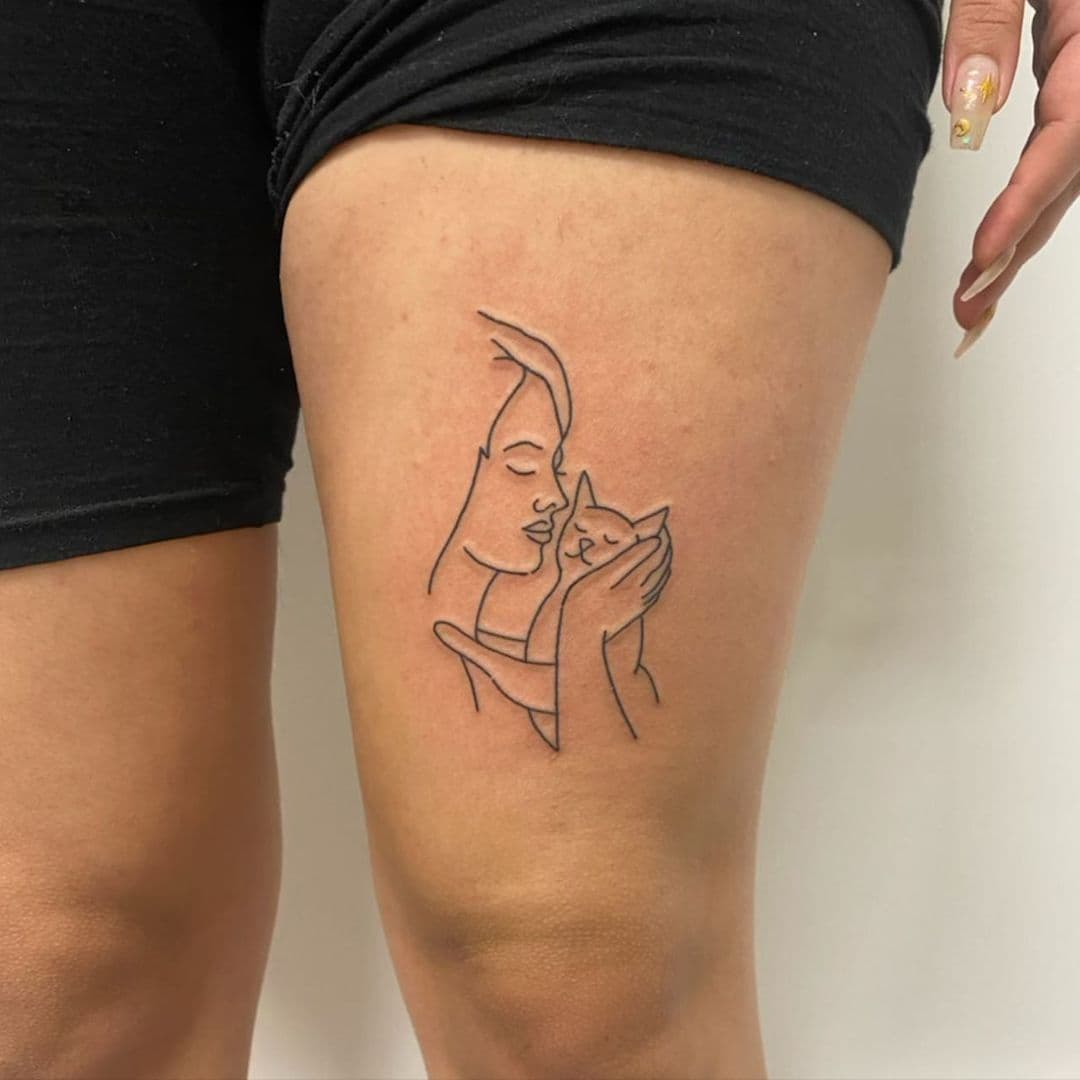 For individuals who want fineline tattoos of ladies, flowers, or skulls done by an experienced artist, Curt Montgomery is the go-to tattoo artist. An ex-Canadian illustrator and graphic designer, he takes hyperreal drawings and cuts them down to their fundamental essentials.
His celebrity clientele include Halsey, Joe Jonas, and Sophie Turner, to name a few. The Toronto-based tattooist works at Inside Out Tattoo, where his hyper-sexualized artwork has helped him establish himself as one of the most popular tattooists on the social media platform Instagram.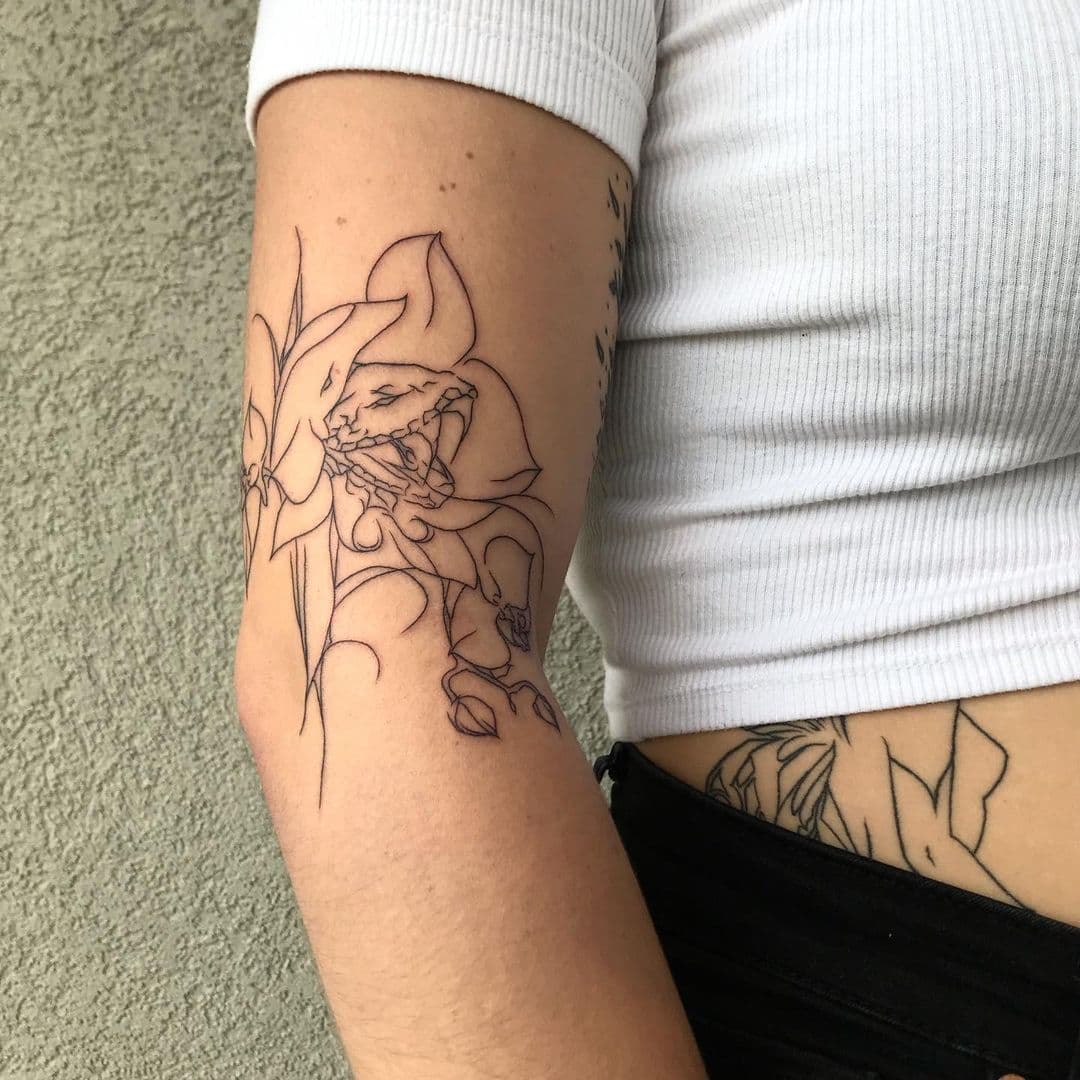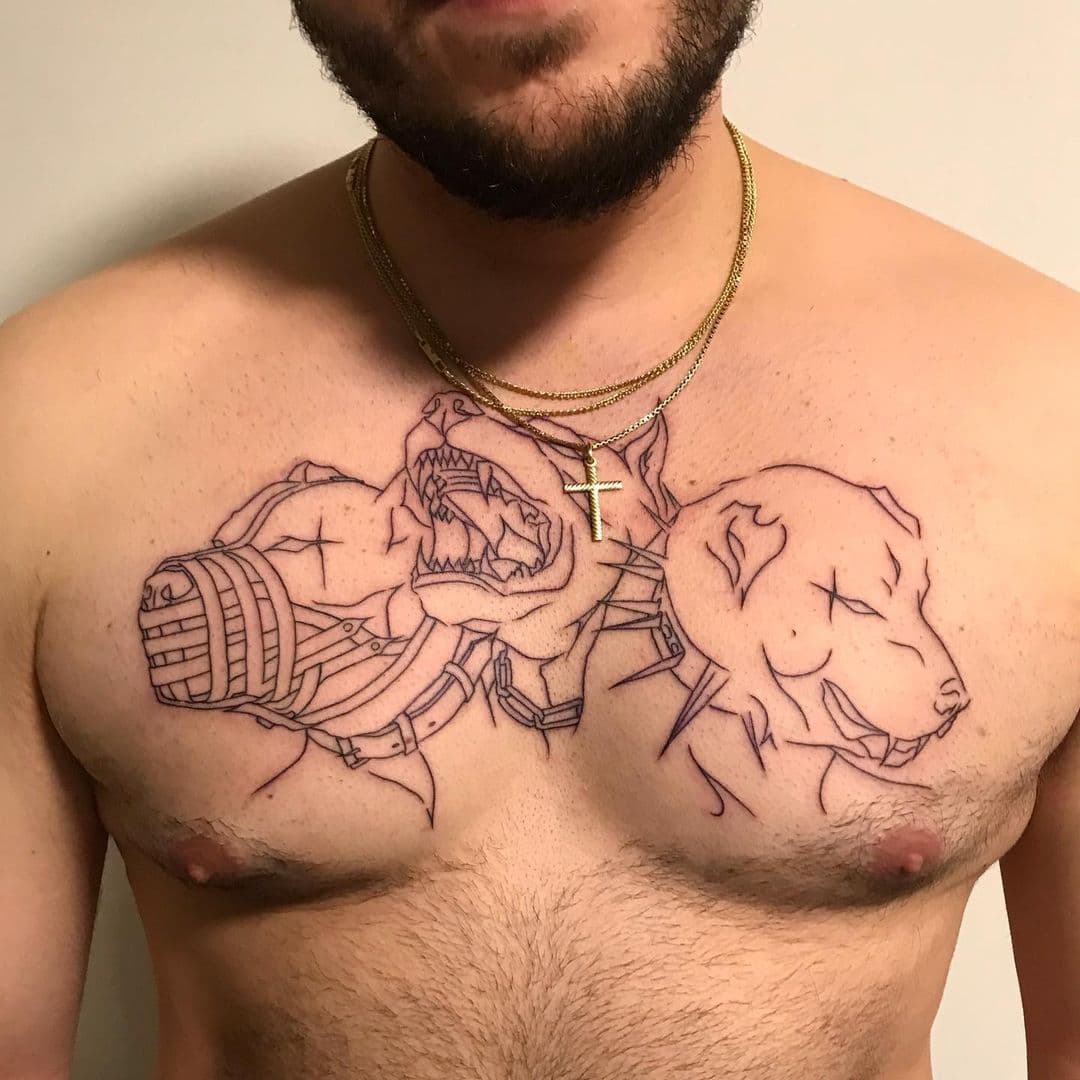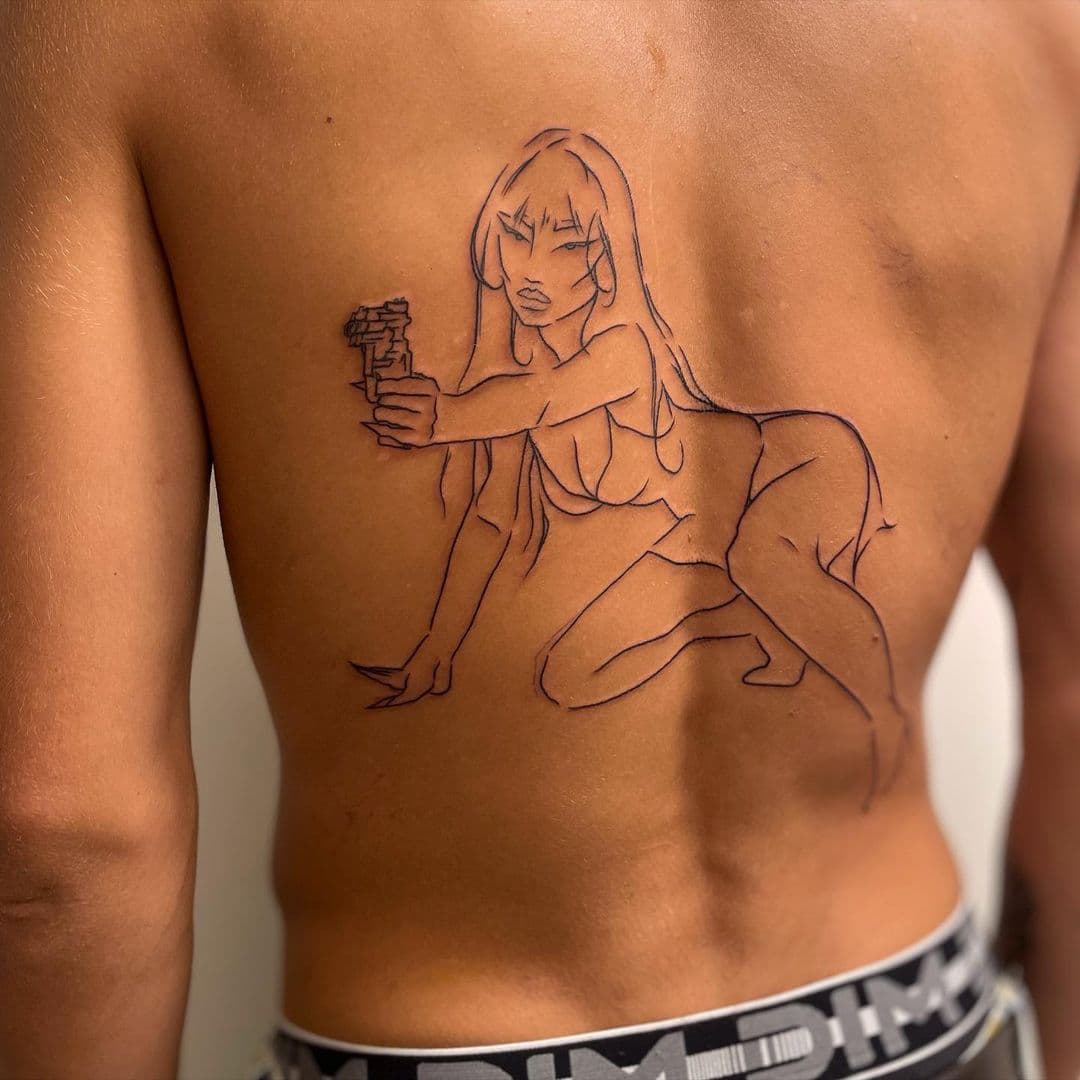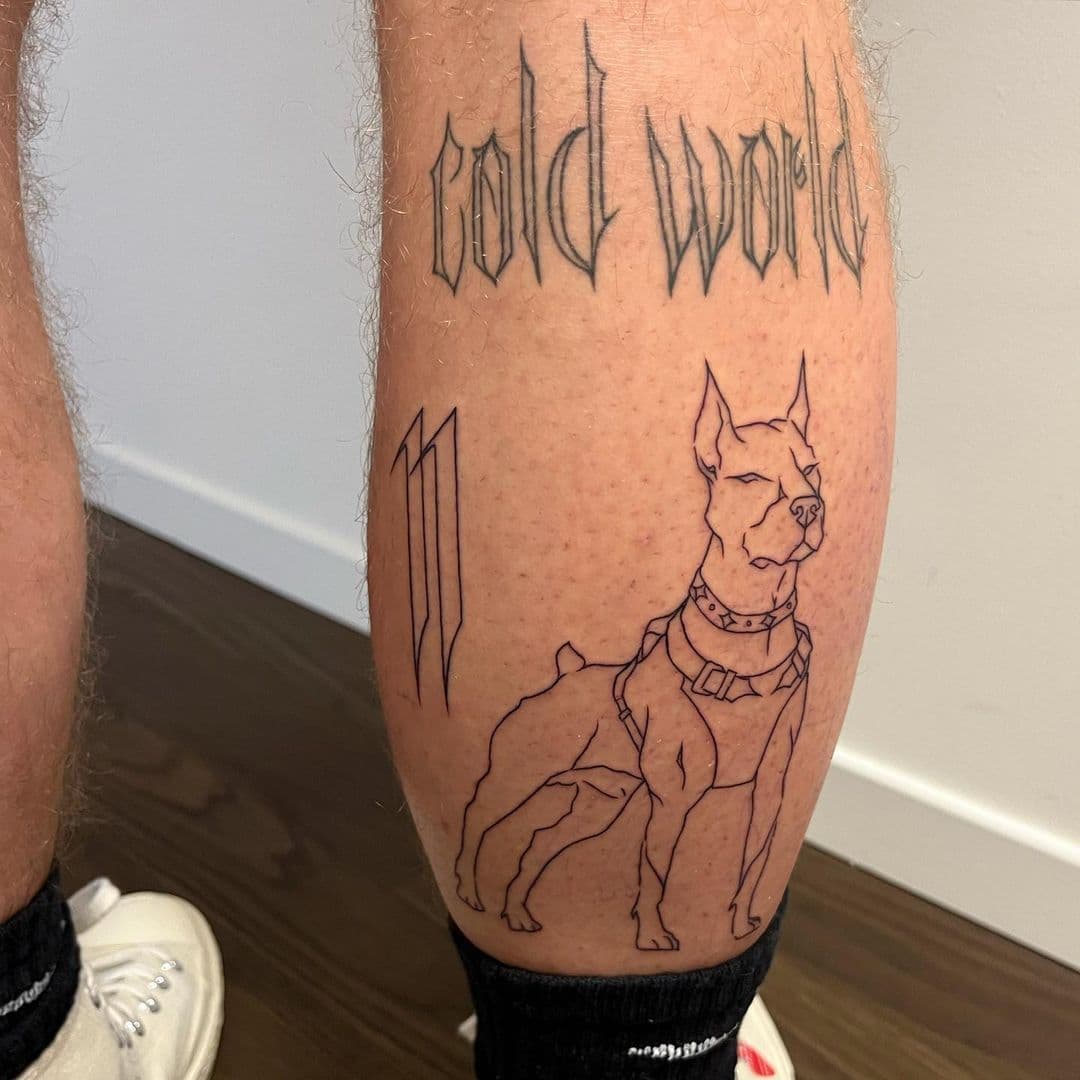 Buraka is a Latvian tattoo artist who grew up in Germany and now tattoos worldwide. Graffiti and Instagram models with exaggerated features have affected her fashion sense and style. In addition to stylized images of ladies, classic landscapes and strong typography can be seen in her tattoo gallery.
She has inked celebrities such as Dua Lipa, and her bold yet straightforward tattoos have gained her a worldwide following of famous clients.
Fineline Tattoo Artists: Additional Frequently Asked Questions
Do fineline tattoos fade away with time?
Fineline tattoos, like other tattoos, have the potential to fade. An inked Fineline tattoo, such as the ones shown on this page, should fade at the same rate as any other tattoo style if done by a skilled tattoo artist.
What you may not have known is that:

Tattoos on the fingers, feet, elbows, and knees can be difficult to heal since the skin regenerates quicker on these parts of the body. These locations will cause your tattoo to fade more quickly.
Is it more expensive to have fineline tattoos?
No, this form of tattoo does not cost any more than any other sort of tattoo. Fineline tattoos, on the other hand, lack detail and are tiny, resulting in a lower cost than inking with a great deal of depth, color, and shading.
What celebrities have Fineline tattoos on their bodies?
Fineline tattoos are quite popular among celebrities, particularly among female stars. They are tiny and fragile, and they are simple to conceal or cover.
Sophie Turner has a variety of fineline tattoos on her arms, legs, and fingers, which she got when she was younger. Fineline tattoos on Zoe Kravitz's arm include a snake and a mermaid, which she got when she was younger. Katy Perry had a tattoo done by Doctor Woo to commemorate the conclusion of her Witness tour. The tattoo, which features a planet and a starburst, was designed by Doctor Woo.
Fineline tattoos can be found all over the bodies of singers Noah Centineo and Miley Cyrus, who are both significant lovers of this form of tattoo. Mandy Moore got a pretty tiny tattoo to commemorate her journey to Kilimanjaro, which she wore with pride. Ariana Grande is a massive lover of fineline tattoos, and she has a number of them on her body, including a moon and stars on her hand, Pokémon figures on her arm, and butterflies on her biceps.
After her wedding to singer Justin Bieber, model Hailey Baldwin had a fine line tattoo on her ring finger to commemorate the occasion. Kaia Gerber has also gotten in on the act, with a heart tattooed on her arm and wings tattooed on her ribs.
What kinds of tattoo designs should I get on my body?
If you desire a fine-line tattoo, your design possibilities are virtually limitless. It is possible to use accurate needling to complement a variety of different design approaches. The possibilities are unlimited, ranging from portraits to micro-minimalist tattoos. A large but less complex tattoo design is often encouraged, whereas a smaller but more intricate tattoo design is also recommended in some circles.
Will fineline tattoos cause discomfort?
According to the American Society of Tattoo Artists, fineline tattoos formed with round liner needles, such as the three-round liner needle, which has three points, are often less painful than other types of tattoos. This style is typically associated with black and gray tattoos, which are less painful and more subtle.
This tattooing method is performed by employing round liner needles, such as the three-round liner (3RL), which has three needle points, to create the tattoo design. As a result, you may experience minor discomfort compared to if you had gotten a typical tattoo with thicker, more muscular lines.People will have more design alternatives as a result of more accurate needling.
What you may not have known is that:

Colored tattoos can be more painful since they require the needle to penetrate deeper into the skin for the color to be absorbed into the skin properly.
Is it simple to get fineline tattoos?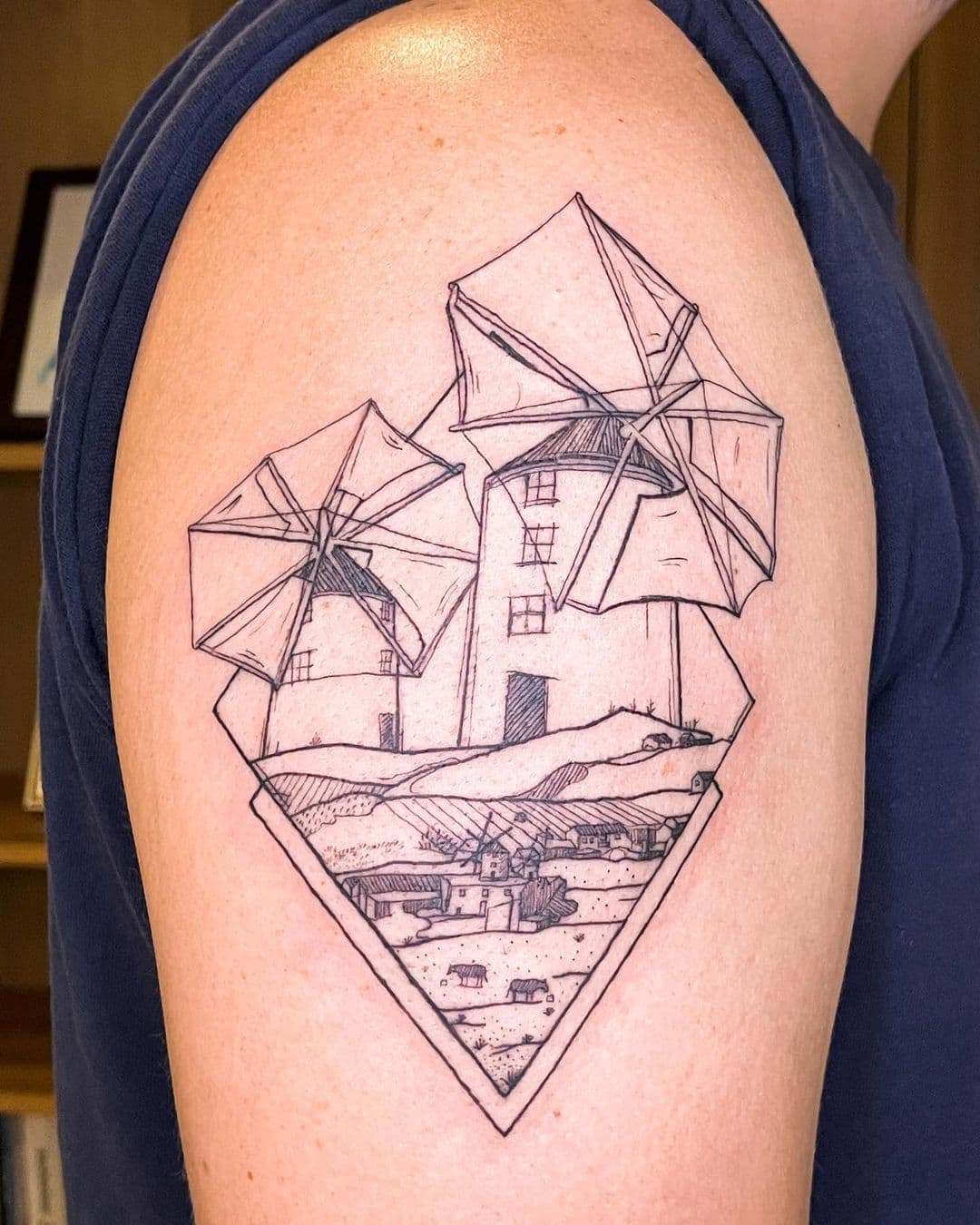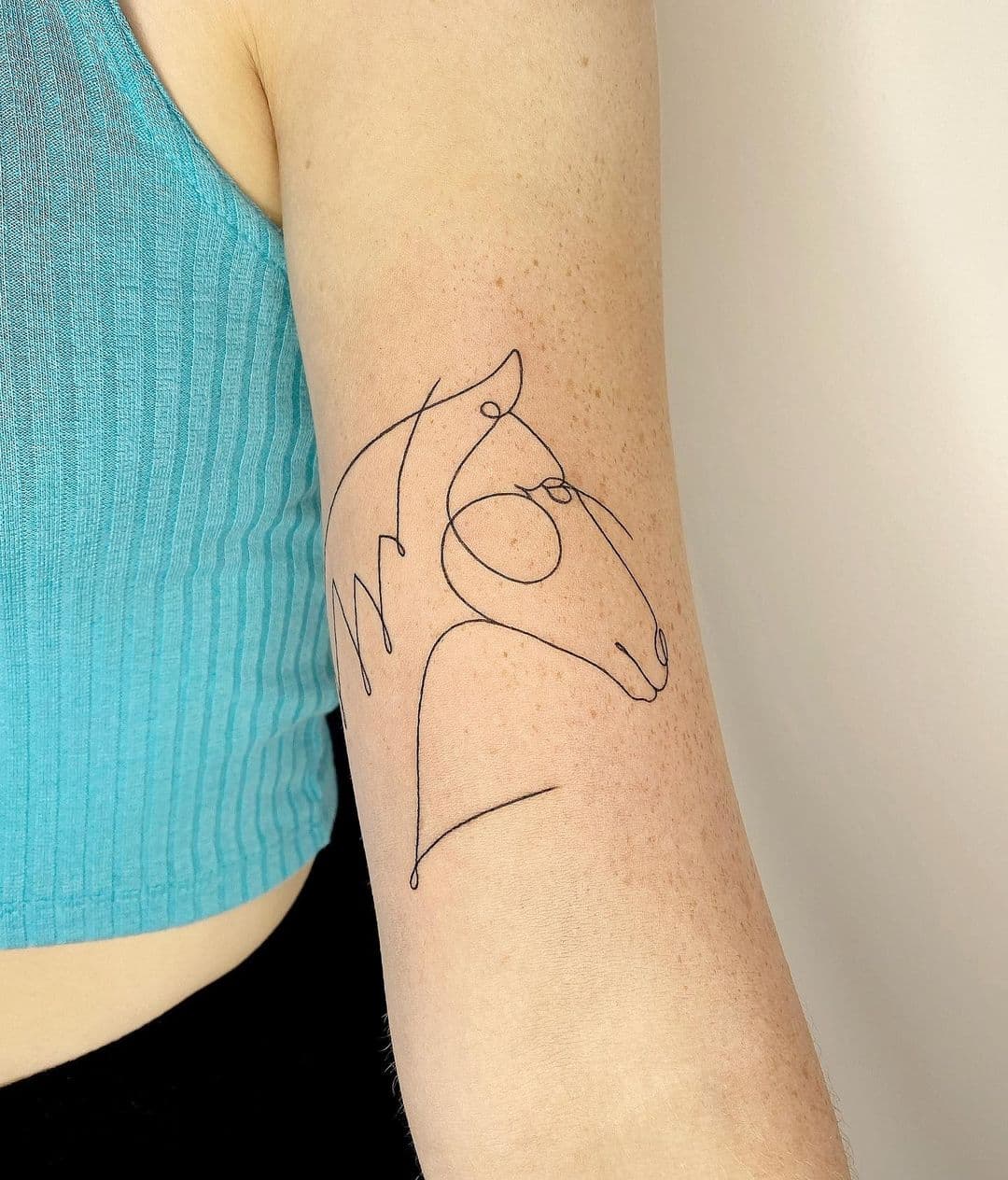 Fineline tattoos can be complex for an artist who is new to fineline tattoos and does not have much expertise. They necessitate the use of a highly steady and accurate hand. They necessitate a high level of precision, in contrast to other designs that extensively use thick lines and shading. There is extremely little room for mistakes in this situation.
What are hand poke tattoos, and how do they work?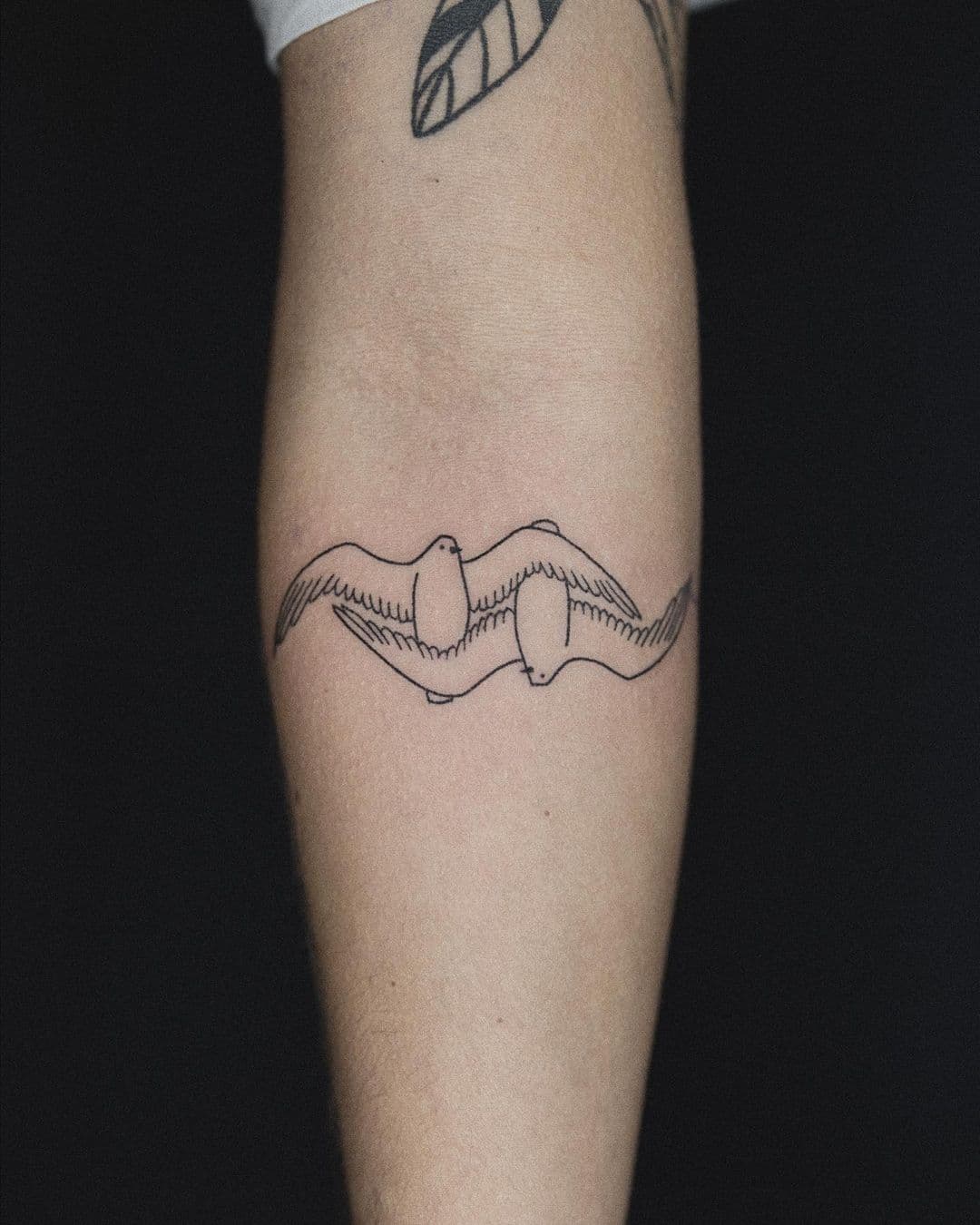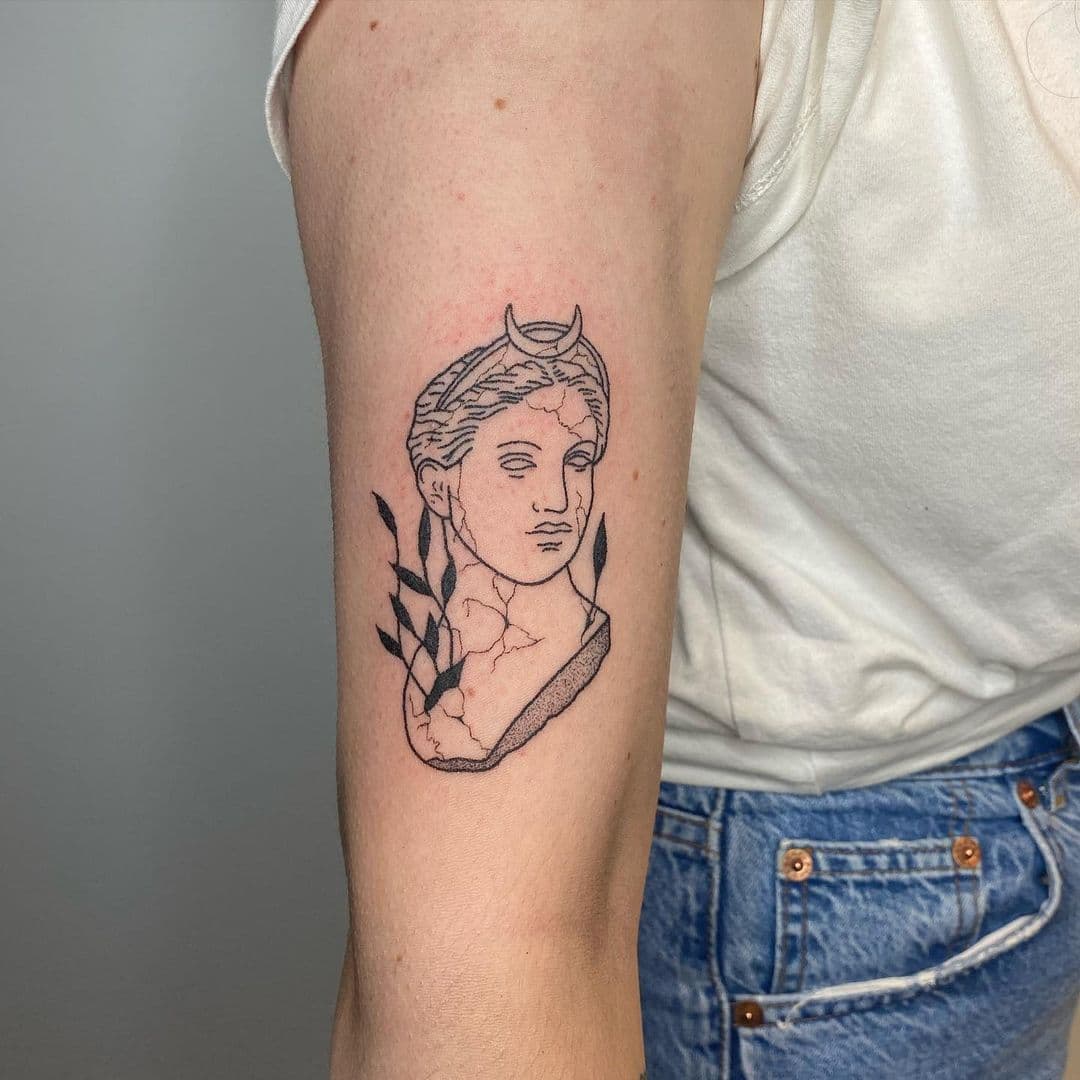 Tattoos that are produced by hand are known as hand-poke tattoos. The needle and ink are manually inserted into the skills, resulting in a series of dots forming the picture. Although the procedure is more time-consuming than the machine method, it can produce more precise parts. Hand poke tattoos are often less painful than other tattoos because they are less abrasive. They also tend to heal more quickly since they inflict more minor damage to the skin than other methods.
What you may not have known is that:

The skate and punk subcultures of the 1970s are credited with instigating the hand-poke tattoo movement. Initially, they used sewing needles and Indian ink to create their designs.